By Chadly Johnson – Photography by the Author
If you are a fan of 1967-1972 C10 trucks but have been desiring a higher level of performance than a stock C10 chassis has to offer, we are here to tell you the wait is over. As an Art Morrsion dealer who has worked closely with the AME team over the years, we were thrilled to hear they had the first C10 chassis assembled. We hopped in the old shop truck and tore up to the AME manufacturing facility in Fife, Washington, to see it firsthand.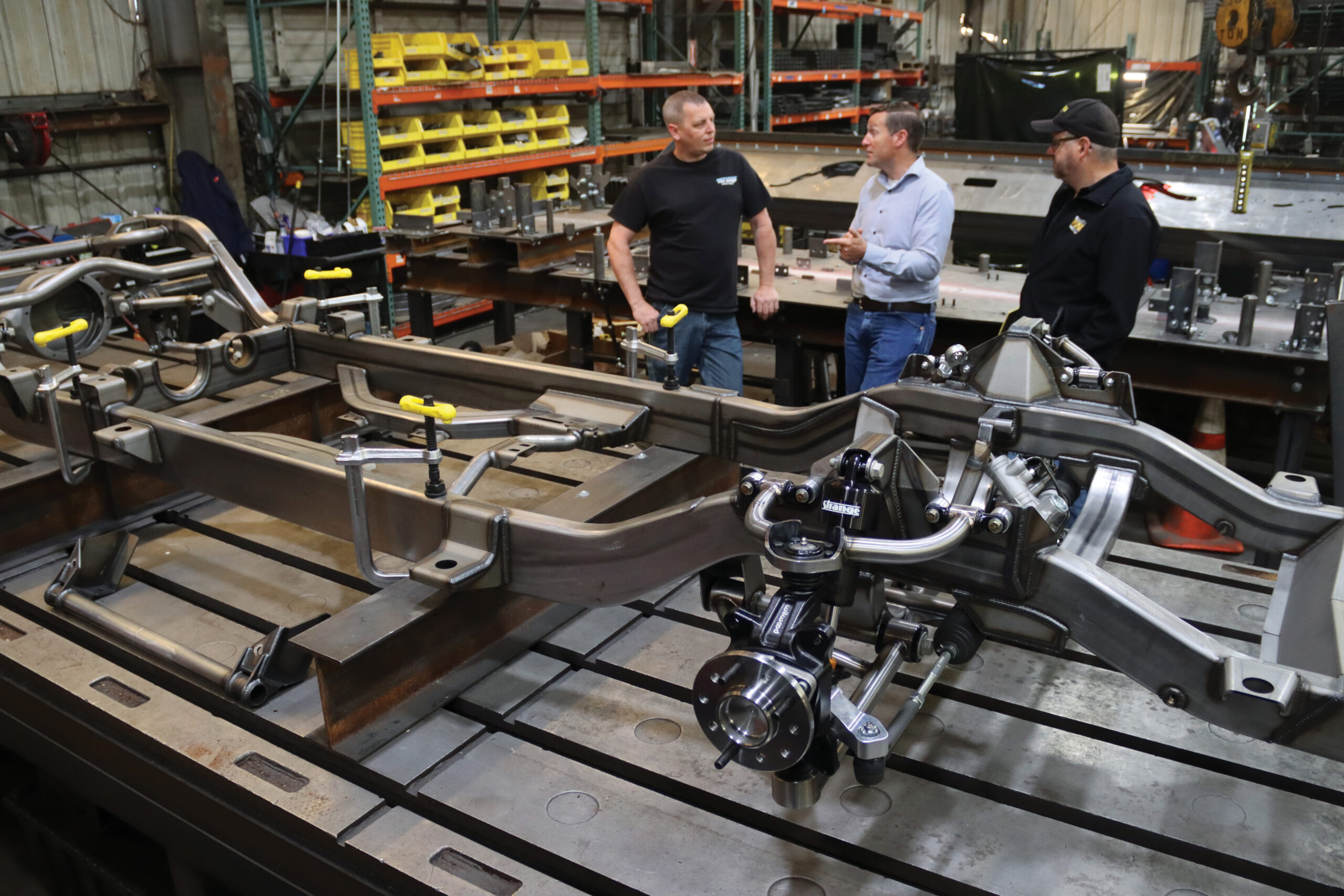 AME chassis are aesthetically beautiful, largely due to their ability to perform mandrel bends in multiple directions. The result is a gorgeous, flowing aesthetic to their chassis that also delivers excellent strength. AME's new 1967-1972 C10 chassis continues this theme but with a number of new upgrades. The beefy 2×6-inch frame features FEA-optimized chassis braces to stiffen the platform. The front suspension is a new design with large CNC fixtures and TIG-welded steel tubular control arms with CNC-machined upper mounts. Wilwood provides the heavy-duty forged aluminum spindles with an integrated modular bearing assembly and ball joints that are serviceable. In summary, the new front suspension is heavy duty and provides excellent performance both on the street and the track.
Read More: Corner Carving Chevy 3100
The rear of the frame has also been redesigned for better handling and comfort by kicking the rear 'rails out wider. Between the 'rails we find a 9-inch rear end housing with a triangulated four link rear suspension and coilovers. The combination eliminates the need for a Panhard bar and provides excellent forward bite as well as lateral stability and anti squat geometry. AME's multilink Independent Rear Suspension is also available as an option for the C10 chassis.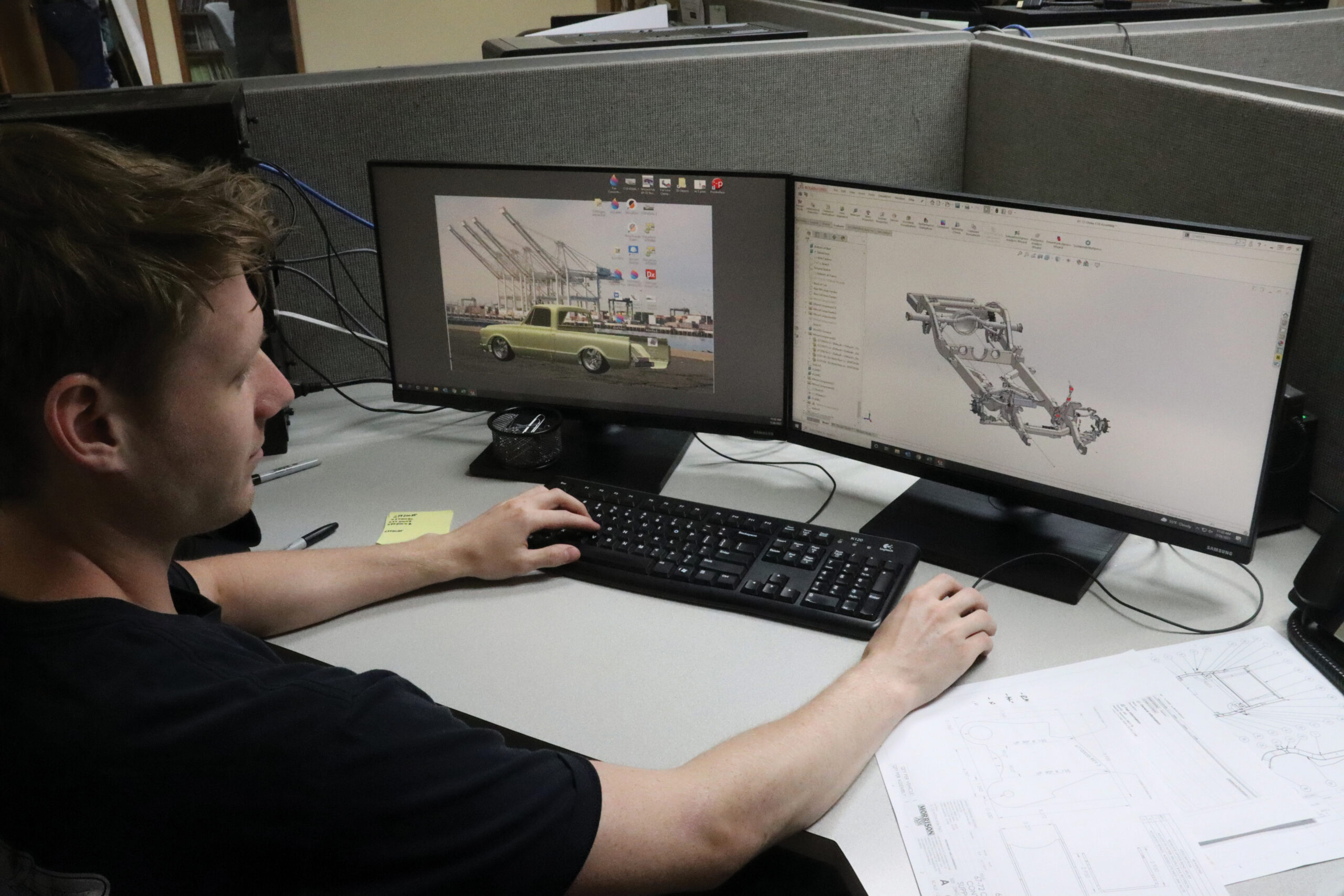 The combination provides a ride height of 5-6 inches with nothing protruding below the chassis. Exhaust up to 3 inches is routed through the frame rails, and the engine placement is so that the oil pan is flush with the bottom of the frame. There are also provisions for mounting a stainless steel tank under the bed instead of the factory location inside the cab.
We are really looking forward to installing one of these aftermarket chassis under a C10 truck in the near future. As with all AME chassis the level of comfort, performance, and quality you experience makes the investment well worth it. Just look at the quality of the welds on these aftermarket chassis, it's hard to cover them up with a car body as they alone look like pieces of art.
The C10 chassis is available to order now. If you are curious, or have questions, please contact the team at MetalWorks at metalworksclassics.com/art-morrison/.