A Muscle Car to Last a Lifetime
By Scotty Lachenauer   –   Photography by the Author
"Years ago, I bought a 1937 Ford coupe, and that was going to be my last car project," Norman Brown from Islamorada, Florida, states. "It was a Henry Ford all-steel body that was nicely chopped. I put a TCI chassis under it and, of course, a Chevy big-block for a 'little' motivation. Like I said, it was going to be my last build, but unfortunately it was wrecked in an accident!"
That incident ended up changing Norman's mind about his "last hot rod." You see, there was something else out there that would bring him to the realization that his hot rodding story was far from over. Turns out another muscle ride was going to continue his saga by stealing his heart and getting him back in the garage to create some more motorized magic.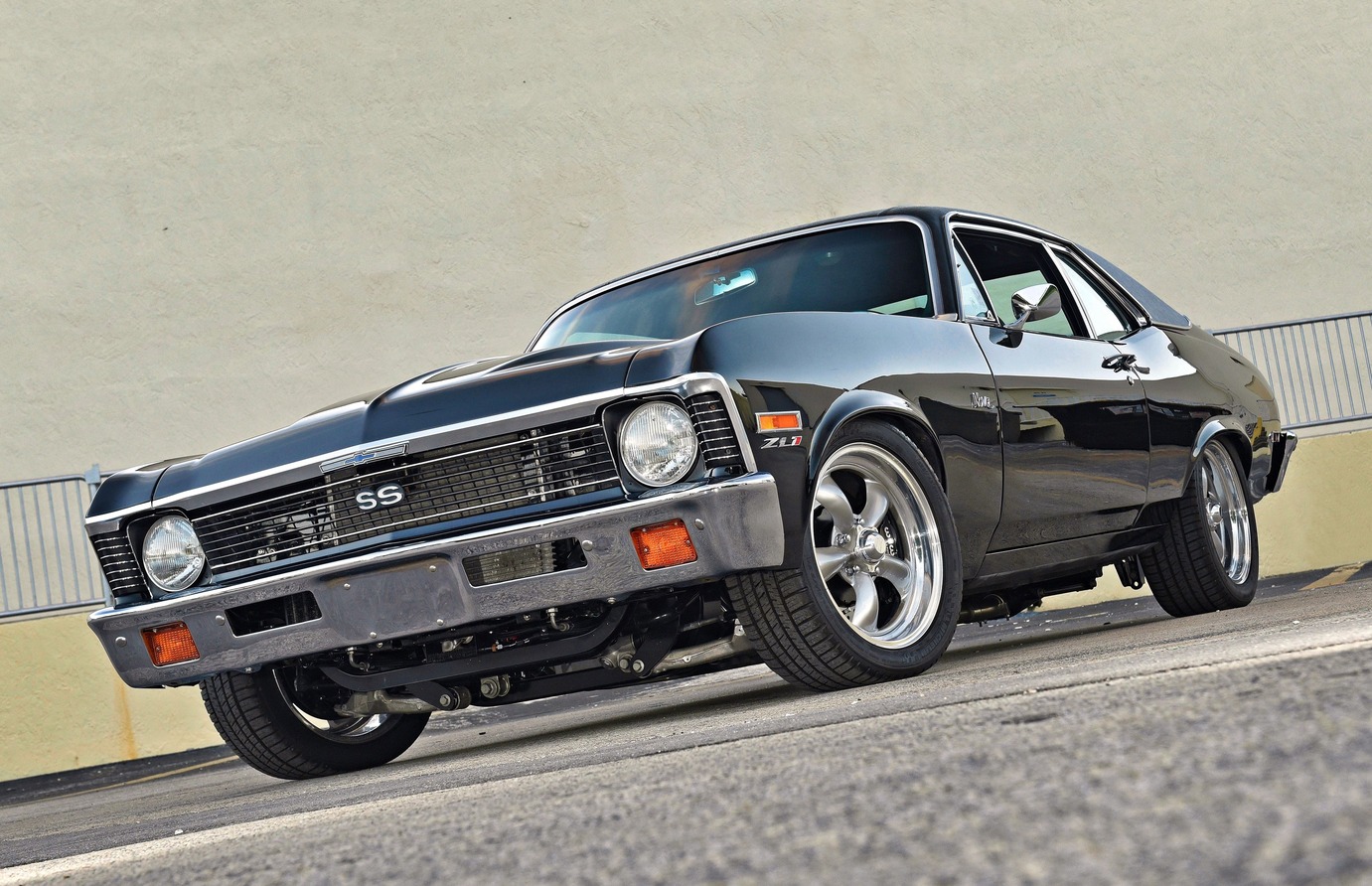 Check it out: Ken Johnson's 1971 Supercharged Nova
Like many of us, Norman grew up in a car-infatuated family. "My dad had a gas station/auto repair shop in New Jersey. I spent a lot of time there with my dad and began helping him out. I started by washing tires on cars that came in for service. At 14, he bought me my first car: a 1940 Ford sedan. By then I was already doing tune-ups, brake jobs, and suspension work at the shop," Norman says.
However, Norman would unfortunately soon become the top dog at the shop. "My dad had his first heart attack the night of my senior prom. That immediately made me head mechanic at the shop." The shop didn't skip a beat under the teenager's leadership, as Norman kept the station rolling along while his dad was in poor health. "I guess you can say working on cars is just in my blood," Norman states.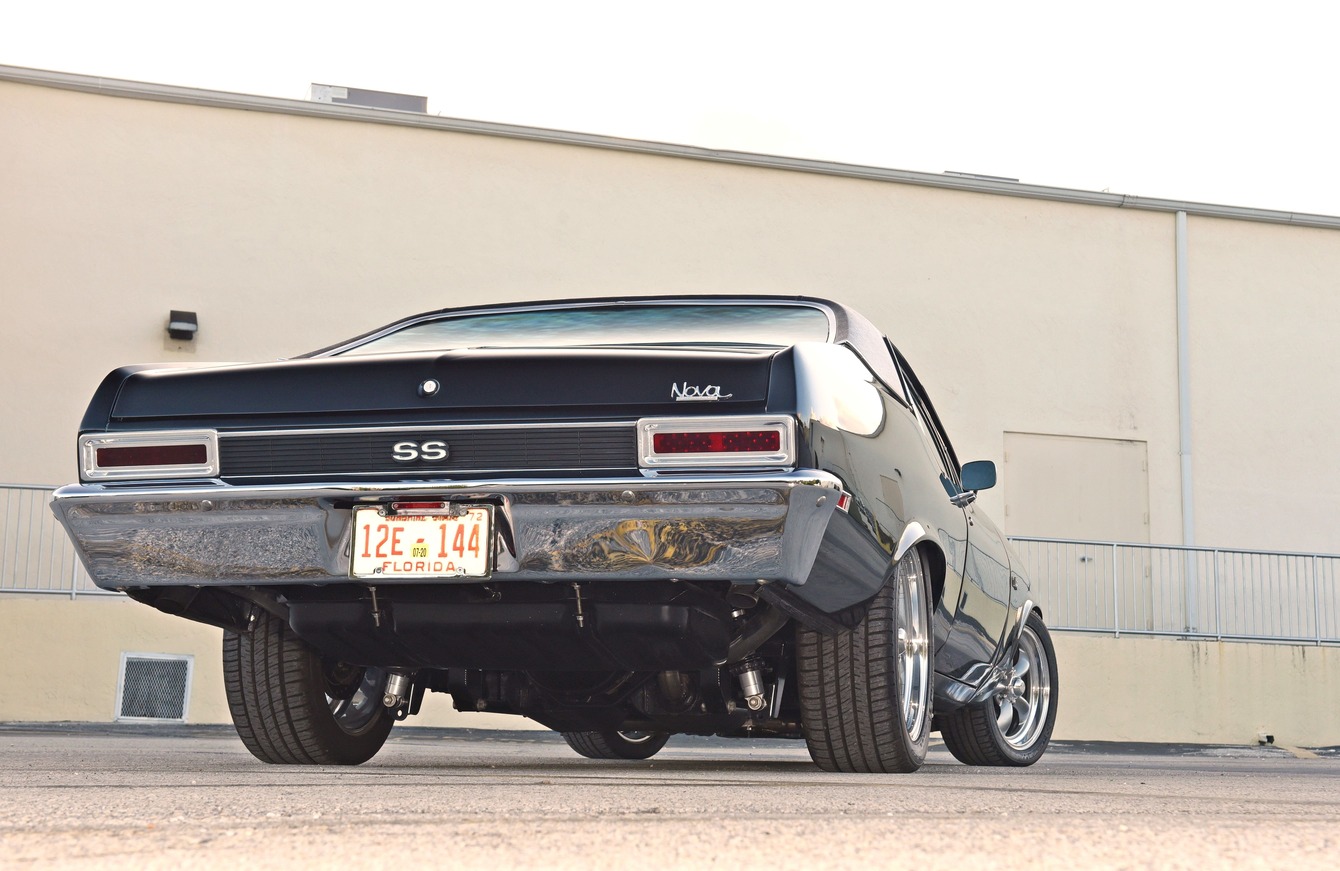 Over the years, Norman ran through several choice hot rods. One of his first was a 1933 Ford Vicky built with a Chevy 400ci heartbeat. "I sold that ride to build my Minotti-bodied 1937 Ford coupe," Norman recalls. "While I was working on that hot rod I couldn't be without a car to cruise so I bought a 1938 Ford sedan to use in the meantime." Once the 1937 Minotti was complete, Norman drove the wheels-off of it, racking up 50,000 miles over his eight years of ownership.
After selling that car, he bought a 1937 sedan—a ride that he built and sold to purchase the "last" '37 he would own. "Once that final '37 coupe was wrecked, I decided I wanted to do something different for my 'new' last car. This time it was going to be a muscle car," Norman states.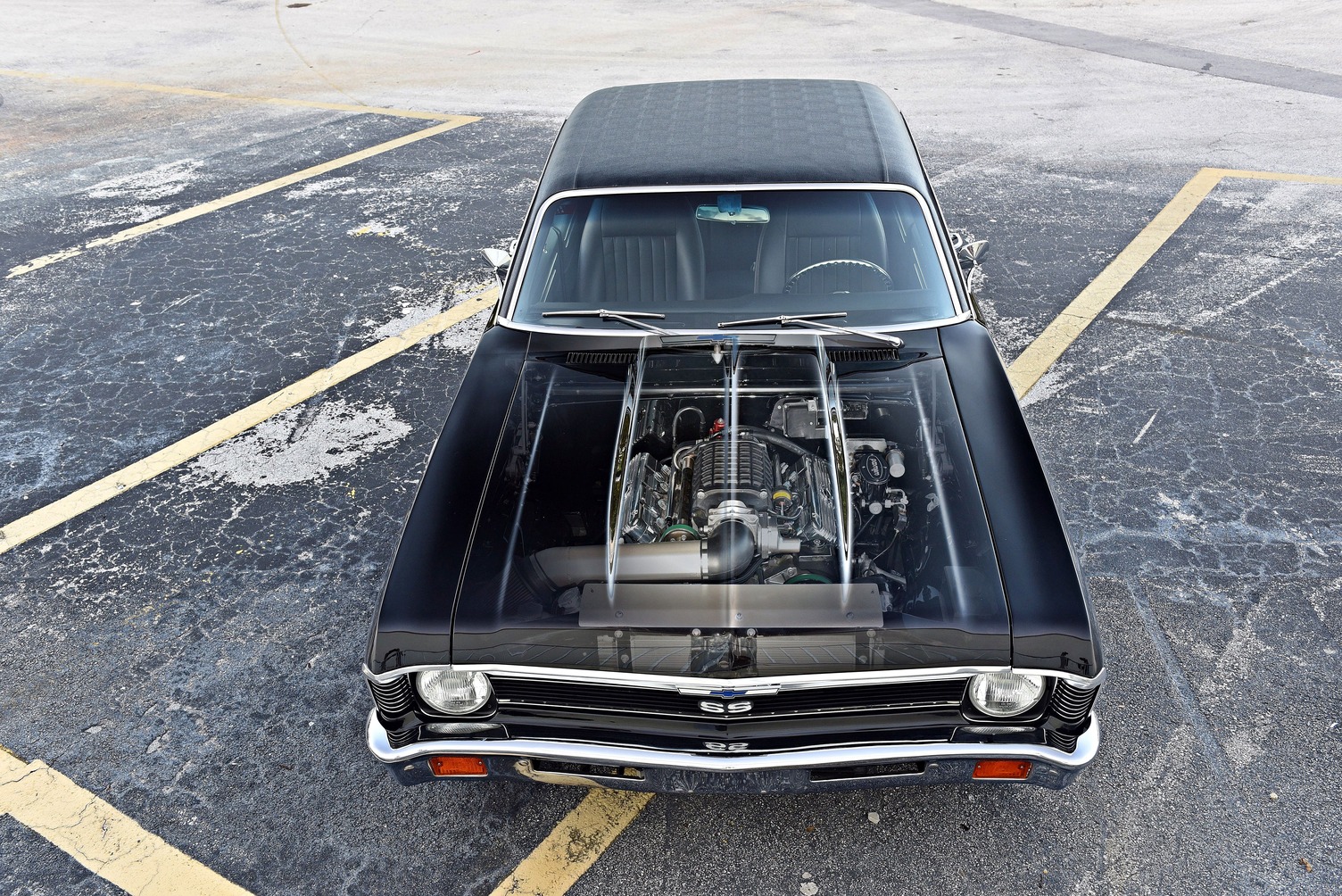 "When I was a teenager a friend on my street had a wild 396/375 L78 1968 Nova. That car started my love affair with Novas," Norman fondly remembers. Turns out Norman had a muscle Nova back in the day; a 1973 built with a 400ci Chevy small-block. "I decided I was going to keep my eyes open and see what was available. At the Daytona Turkey Rod Run I ran into a buddy of mine who was selling this 1972 Nova. I bought it on the spot!"
From there, Norman brought the Nova back to his garage in Islamorada to start the transformation into his dream car. "It came with a healthy 396ci big-block in it. I decided to install a TREMEC five-speed and drive it that way for a while," Norman says. "That lasted for about a year, then I began looking for an LS."
Read more: Douglas Cooper's 1969 Camaro is Pro Touring Perfection
It didn't take Norman long to find the new motorvation for his Nova. "I found an LS3 engine on eBay that they had added a Magnuson supercharger to. It was pulled from a '10 Camaro SS that only had 6,000 miles on it.  I swapped the six-speed manual for a 6L80E trans at that point,"  Norman states.
From there the Nova got some more love in the form of paint- and bodywork and a triangulated four-link suspension with Strange coilovers. The work was done by Elite Auto Works, in nearby Miami, Florida. They also did some firewall work to smooth out and clean up the engine bay. The crew then laid out a fresh layer of PPG black base/clear on the car..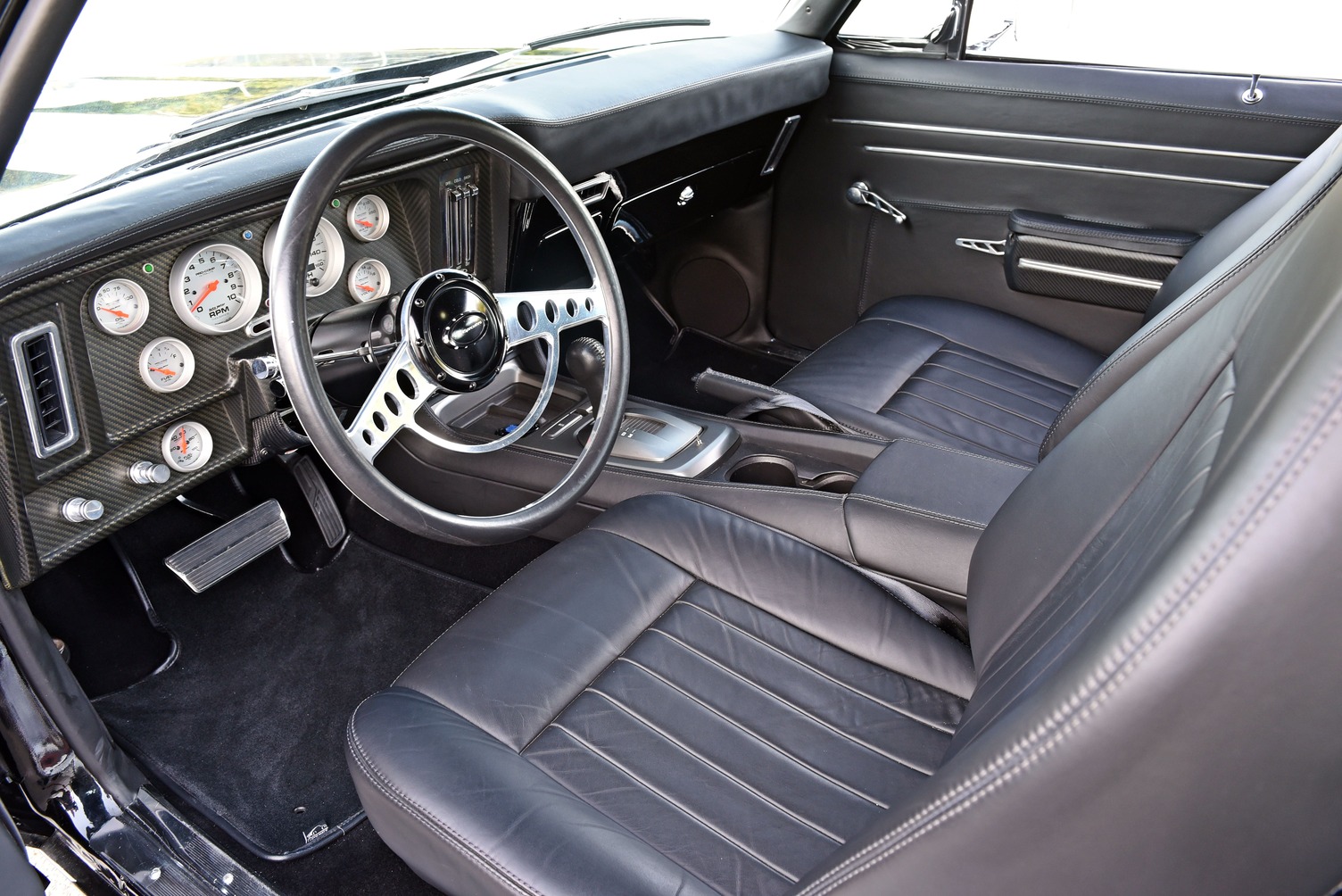 Once the engine and body were complete, Norman sent the car to E3 Upholstery in Pompano Beach, Florida, to spruce up the cockpit. The Nova received a custom black leather interior, including the trunk, with custom aluminum strips in the door panels and trunk. They also installed a carbon-fiber bezel filled with AutoMeter gauges and a custom Billet Specialties 15-inch steering wheel.
But that wasn't enough for this here mechanic. "Once back at home I decided to add an Art Morrison subframe up front," Norman says. "With that I added Corvette C6 upper and lower control arms, spindles, and hub bearings. Power rack-and-pinion steering was installed next, along with Strange coilover shocks and an Art Morrison front sway bar."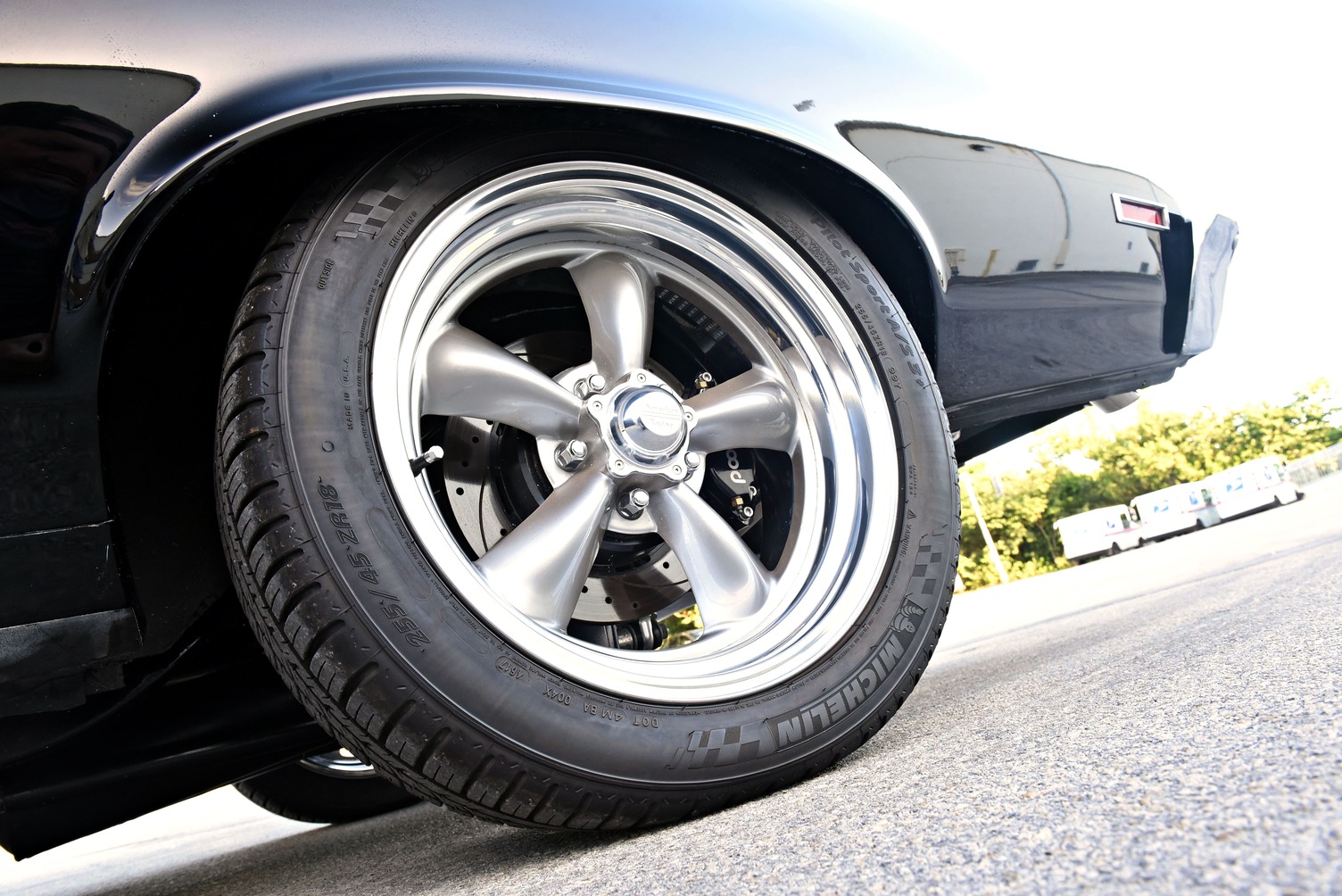 At this point Norman decided enough was enough. "Since its completion, I've racked up 35,000 miles on the car. At 3,200 pounds and nearly 500 hp to the tires, it's a total thrill to drive," Norman excitedly says. "With the suspension upgrades it's like driving a 500hp go cart. Highway passing is great, and I get 20 mpg, and also quite a few a thumbs up while driving down the road."
Like any great build, there are key players who help things move along. "I'd like to thank, Susan, my wife of 45 years," Norman fondly says. "She's always in the garage helping me, getting tools, keeping me company, and, of course, providing nourishment. She's been there through all my projects, and I can't thank her enough."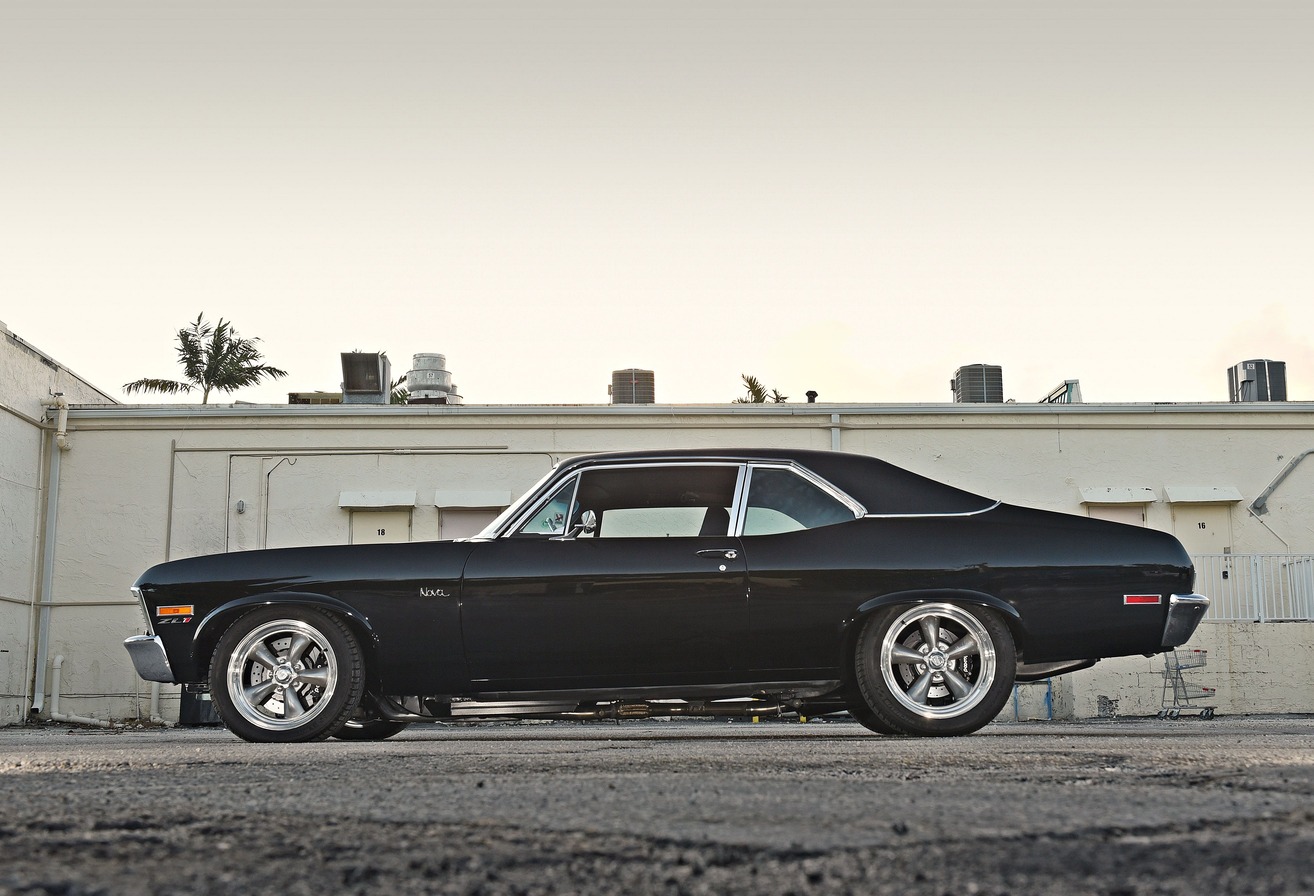 TECH CHECK
Owner: Norman Brown, Islamorada, Florida
Vehicle: 1972 Chevy Nova
Engine
Type: LS3
Displacement: 6.2L
Compression Ratio: 10.7:1
Bore: 4.065
Stroke: 3.622
Cylinder Heads: Stock L92 style with rectangular intake port, aluminum alloy
Rotating Assembly: Stock nodular iron crank, powdered metal connecting rods, cast-aluminum alloy pistons
Valvetrain: Investment cast roller trunion rockers, 2.165 intake/1.590 exhaust valves
Camshaft: Stock hydraulic roller
Induction: Magnuson supercharger, stock aluminum intake manifold, 90mm throttle body
Engine Management: Speartech wiring harness with GM computer
Exhaust: Ultra long-tube headers, custom stainless steel exhaust with X-pipe, and Borla mufflers
Ancillaries: Walbro fuel pump, Aeromotive fuel pressure regulator, and filter
Output: 470 rwhp
Drivetrain
Transmission: 6L80E
Rear Axle: 9-inch rearend with John's Industries centersection
Chassis
Front Suspension: Art Morrison front subframe with Corvette C6 upper and lower control arms, spindles, and hub bearings, power rack-and-pinion steering, Strange coilover shocks, Art Morrison front sway bar
Rear Suspension: Art Morrison triangulated four-link with strange coilover shocks, Art Morrison sway bar
Brakes: Wilwood six-piston calipers, 13-inch rotors front; Wilwood four-piston calipers with 12-inch rotors rear; Integral emergency brake; Wilwood master cylinder with hydro tech Hydro-Boost
Wheels & Tires
Wheels: American Torq Thrust IIs; 17×8.5 front, 18×10 rear
Tires: Michelin Pilot Sport; 235/45R17 front, 255/45R18 rear
Interior
Upholstery: E3 Upholstery (Pompano Beach, FL)
Material: Black leather
Seats: Reshaped stock
Steering: Custom Billet Specialties 15-inch steering wheel
Shifter: '10 Camaro
Dash: Carbon-fiber bezel
Instrumentation: AutoMeter
Audio: Kenwood stereo with Infinity speakers
HVAC: Vintage Air
Body
Bodywork: Elite Auto Works (Miami, FL)
Paint By: Elite Auto Works
Paint: PPG black
Hood: Steel 2-inch steel cowl
Grille: Stock
Bumpers: Stock