East Coast Graffiti The Hot Rod Model A
By John Gilbert – Photography by the Author
This story started out as a simple tech about installing Dynamat into a hot rod and then a more thorough examination of the car changed everything. This 1931 Model A Ford is the best example of the worst job building a hot rod that I've ever seen. The first time I saw the East Coast–style coupe it was too late to advise my son-in-law how to buy a used hot rod. Ramon had already bought the car and spent big bucks for questionable repairs before pulling it out of a dodgy shop.
My first opportunity to see the Ford Model A in person was while our family gathered for Thanksgiving and it was a flashback to the '80s. It was typical '80s looking. Inside the coupe's interior, it was obvious the car had been built by an inept DIY guy using junkyard parts who owned a cutting torch but not a body grinder.
Read More: Hot Rod Model T: 1926 Ford Tudor Sedan
I asked Ramon how he intended to use the Model A and he said he wanted to cruise it to the local weekend car shows like the doughnut shop, but no long road trips. The next question was which shop would finish it up? Ramon said he was happy with the customizing work 714 Motorsports in Westminster, California, did on his new Ford Super Duty, so he'd probably take it there.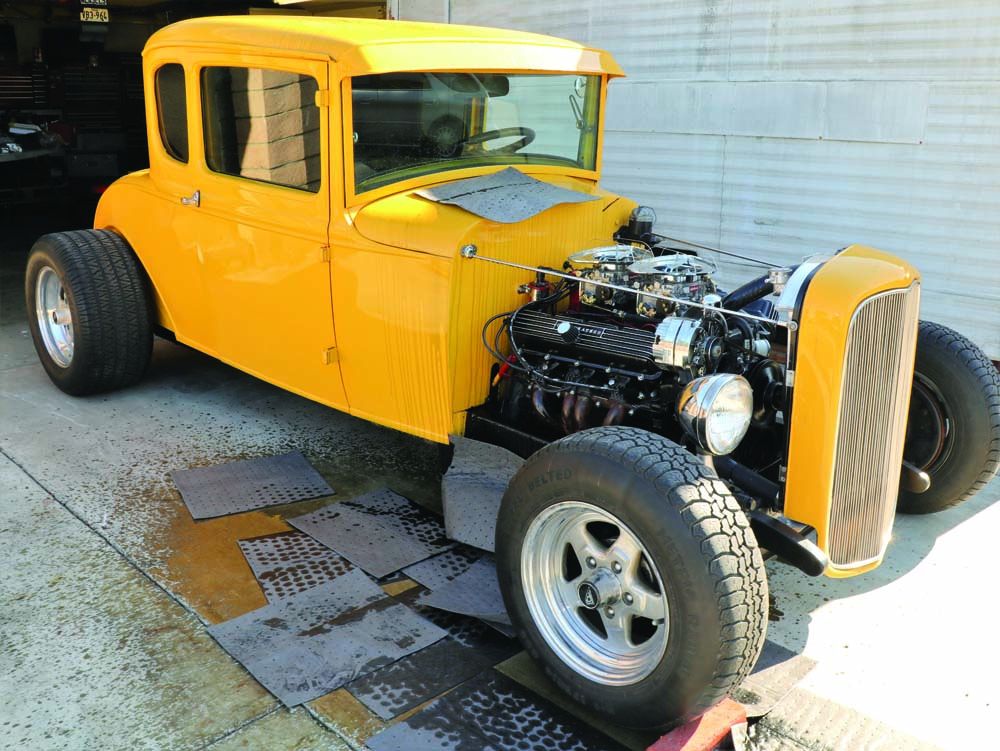 I was familiar with 714 Motorsports, knowing Chip Foose had upholstery work done there on his cars. I was intrigued by the Model A, so I told Ramon if he'd like I'd trailer the A to my house and determine how much work it would take for 714 Motorsports to make the car right. The deeper I dug into the Model A the more problems I found. Big problems like after discovering the body had been welded onto an unsafe frame that it might be better to replace it with a new chassis than to invest the parts and labor needed to correct it.
There's a difference between how a shop should undertake working on a customer's car and what the DIY guy can get away with if he does it himself. For a shop, there are liability issues because they have to make absolutely sure the vehicle is safe to return to its owner or be responsible if it isn't. And then as is the case for this Model A, the number of hours invested in shop labor making repairs it would make more sense to install new parts and cut way down on labor charges.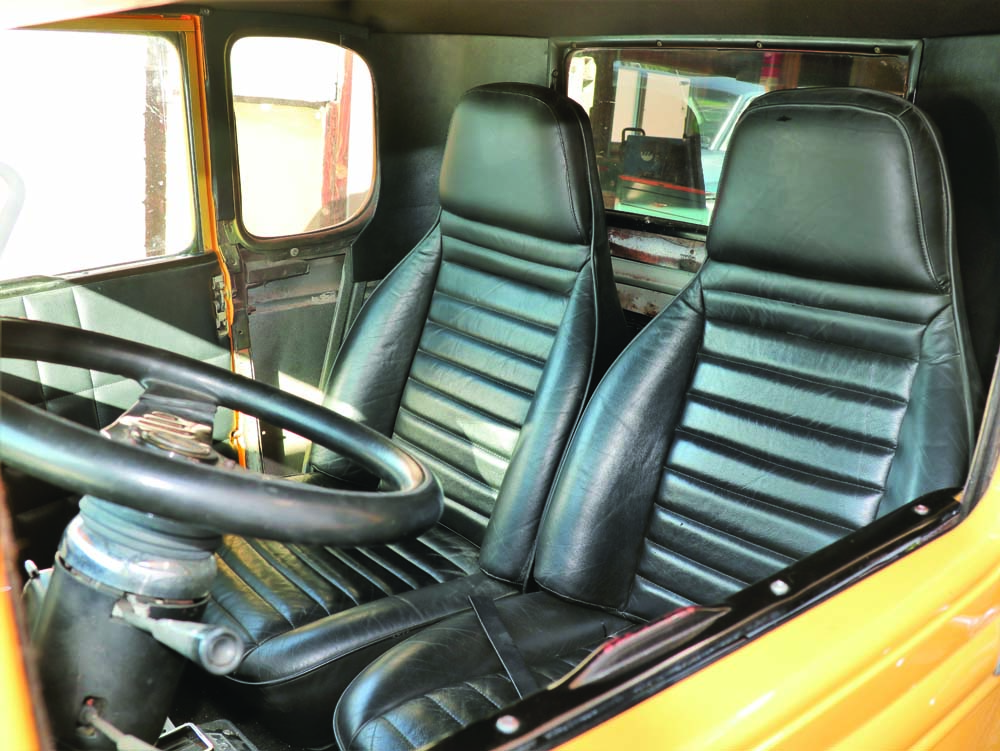 I advised Ramon the best route for his Model A was to cut the body off the frame and set it onto a new rolling chassis with suspension and brakes upgrade. And I didn't have to tell him it would cost a lot of money to have a shop do the work. A few days later Ramon texted me saying he was going to sell the Model A because it was too big of a project. That's all it took. I forgot everything I knew about buying a used hot rod and wanted to buy Ramon's Model A.
Read More: Bobby Alloway Rounded Up Leftover Hot Rod Parts and Built This 1932 Ford Highboy Roadster
Ramon and I struck a deal and the 1931 Model A Ford remained in my garage. I explained to my wife I could have the Model A on the road much sooner than my 1932 Ford Roadster. She liked sitting in the Model A's high back Porsche bucket seats and listening to the massive Kenwood & Kicker sound system the dodgy guys installed. But the next time my wife came into the garage I had pitched the Porsche bucket seats to the driveway and the interior was gutted down to the bare frame rails. She kind of freaked out; it was almost an unpleasant moment.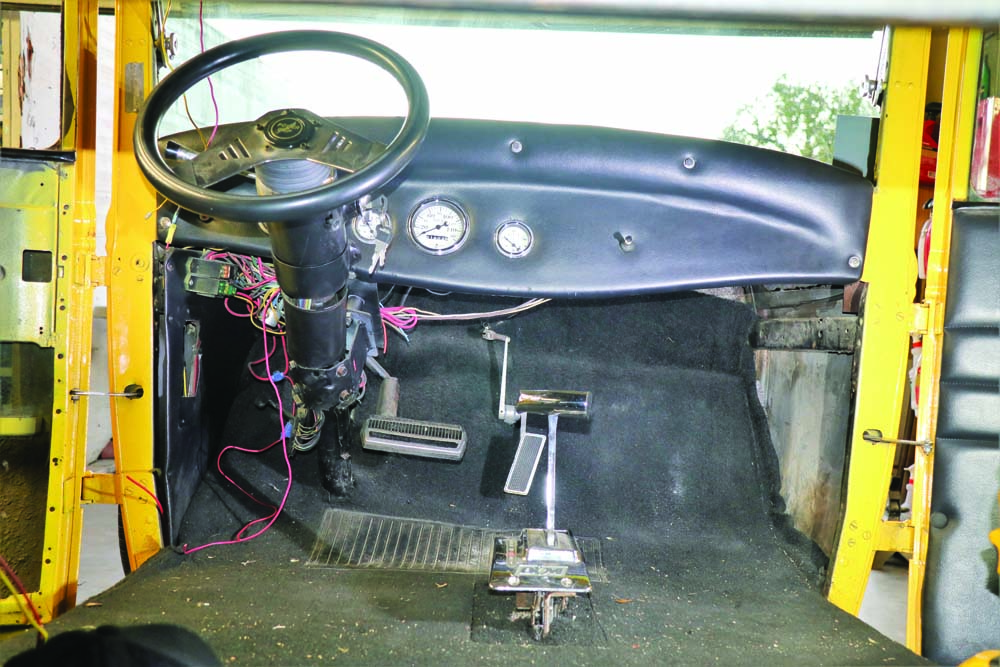 Falling in love with the 1931 Ford Model A blinded me and I failed to recognize everything about the car was done wrong except for a few minor details. I knew the steering column, brake, and gas pedals were placed wrong, but it was a surprise to discover it had unevenly cut rotted plywood held in with plumber's tape for floorboards. Ramon paid for new carpeting, which he got, but the upholstery guy didn't think twice about covering gaping holes in the floorboards.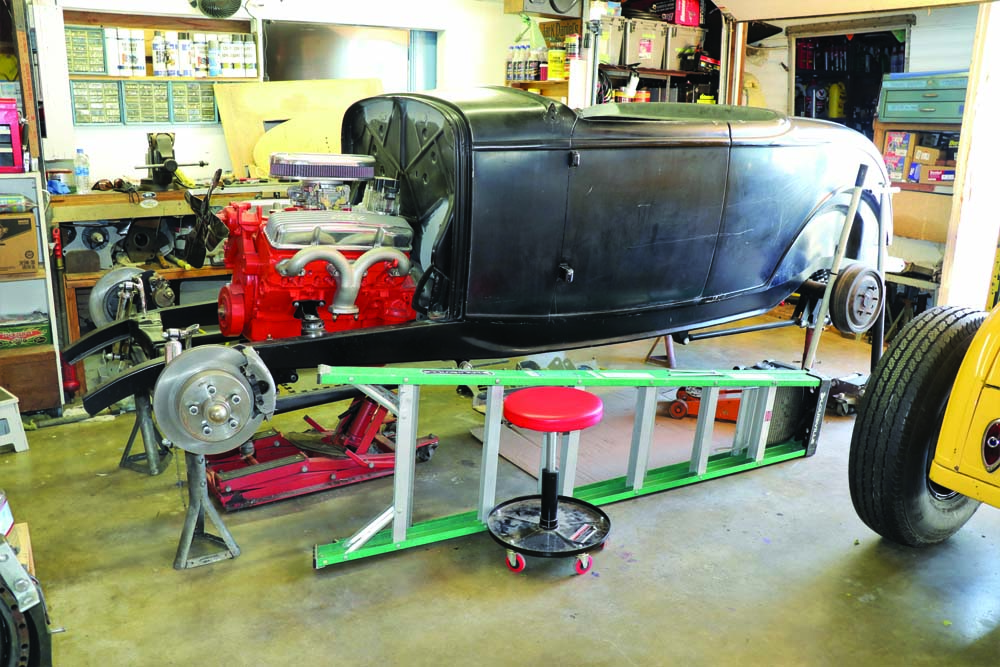 Because it is very expensive to correct rust damage one of the most important tips to buying any used hot rod is to peel back the carpeting and see what the floors look like. The difference between a car that has been constructed properly and one that hasn't is the amount of labor it will require when the time comes to make repairs and install new parts.
Read More: How To Recess A Firewall On A 1934 Ford Five Window Coupe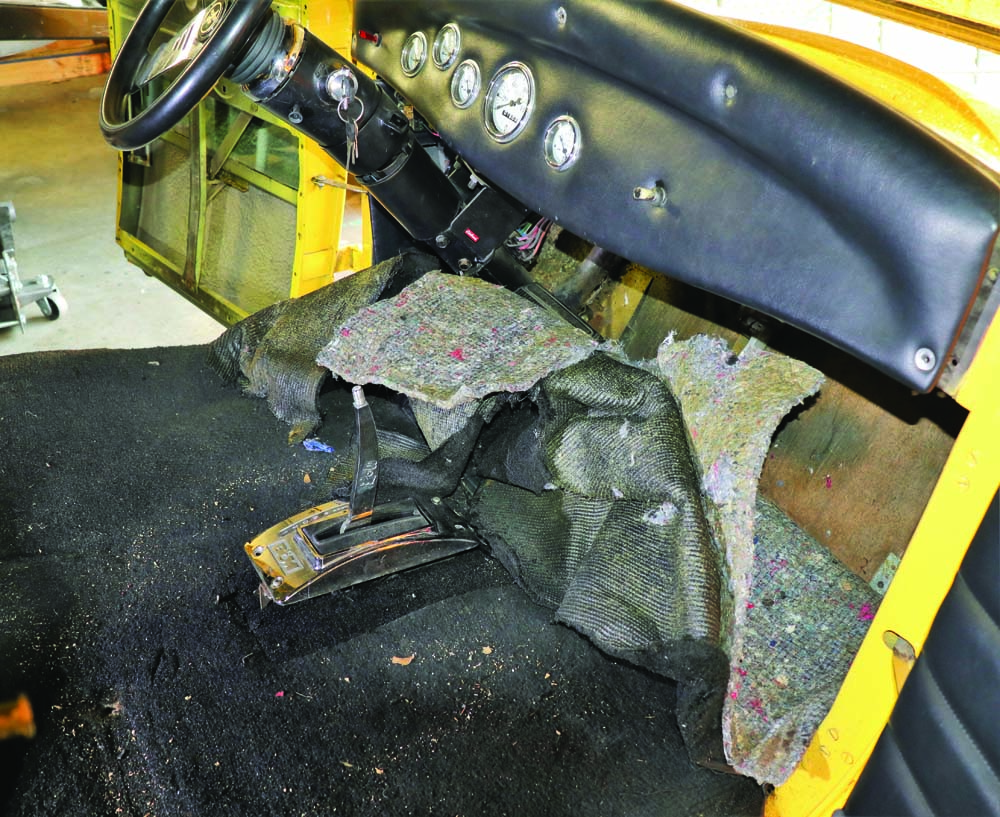 That's what I have been up against, not being able to bolt new parts directly back into place without first having to determine which are the right new parts and where to drill the new mounting holes. The plus side to buying the worst Model A hot rod ever built is job security. I'm a freelance tech editor, so Modern Rodding readers can look forward to more installments covering this grassroots approach. And the moniker "East Coast Graffiti" came to me because of the Model A's East Coast-style channeled with a stock-height top and the same yellow color as John Milner's coupe in American Graffiti. MR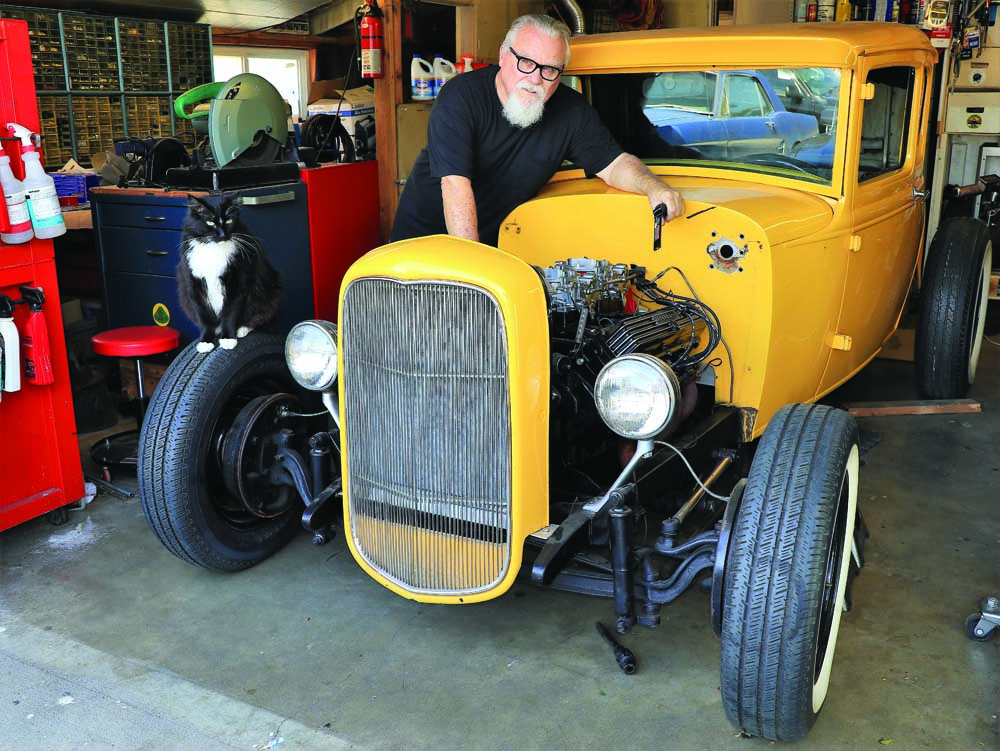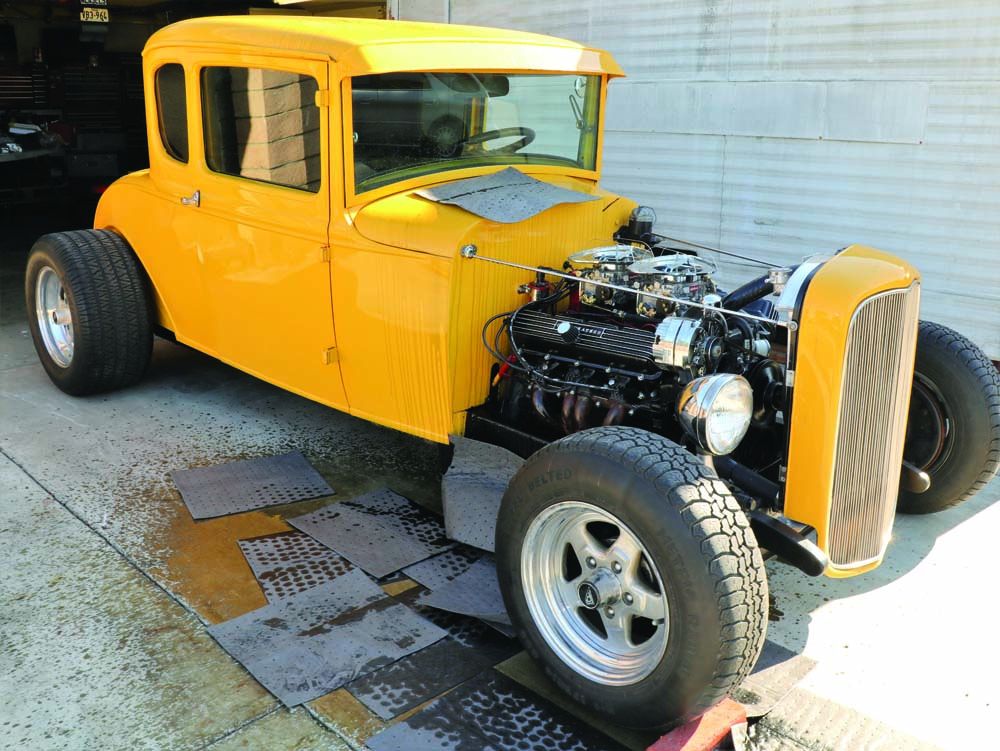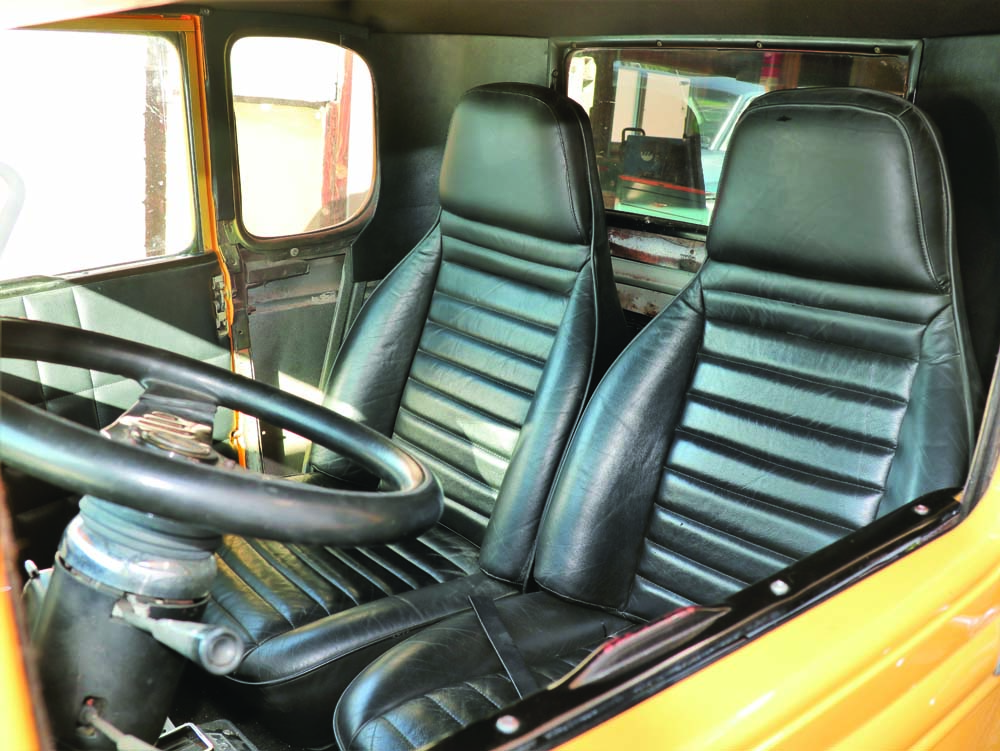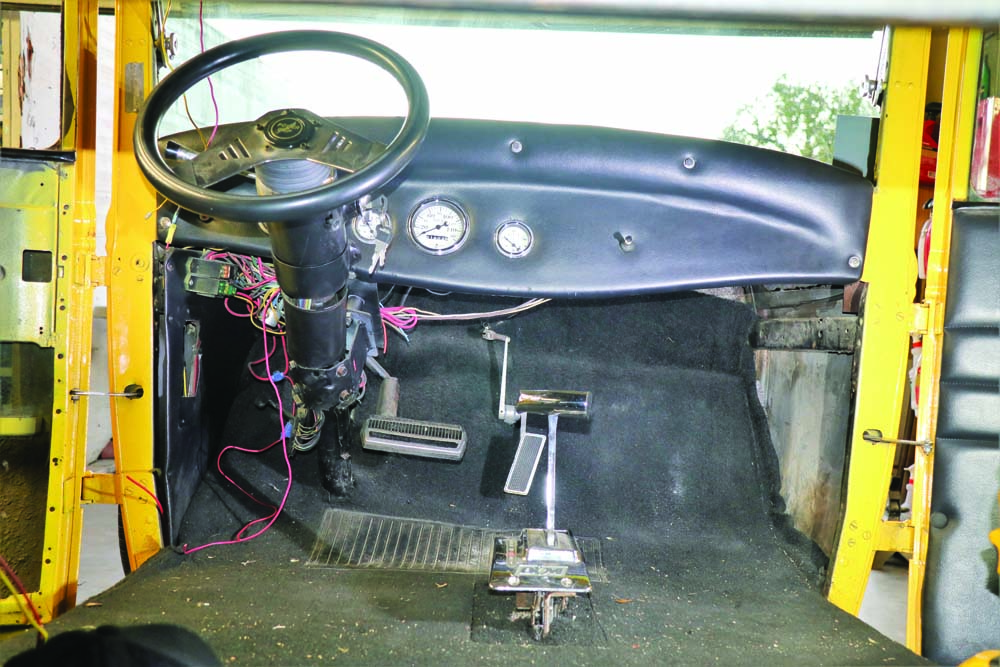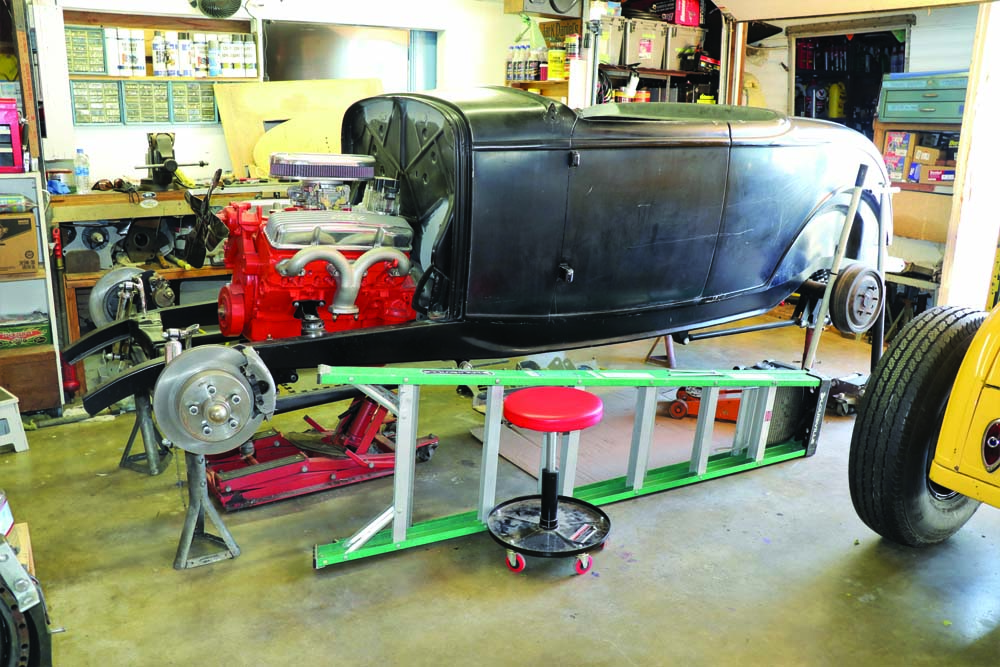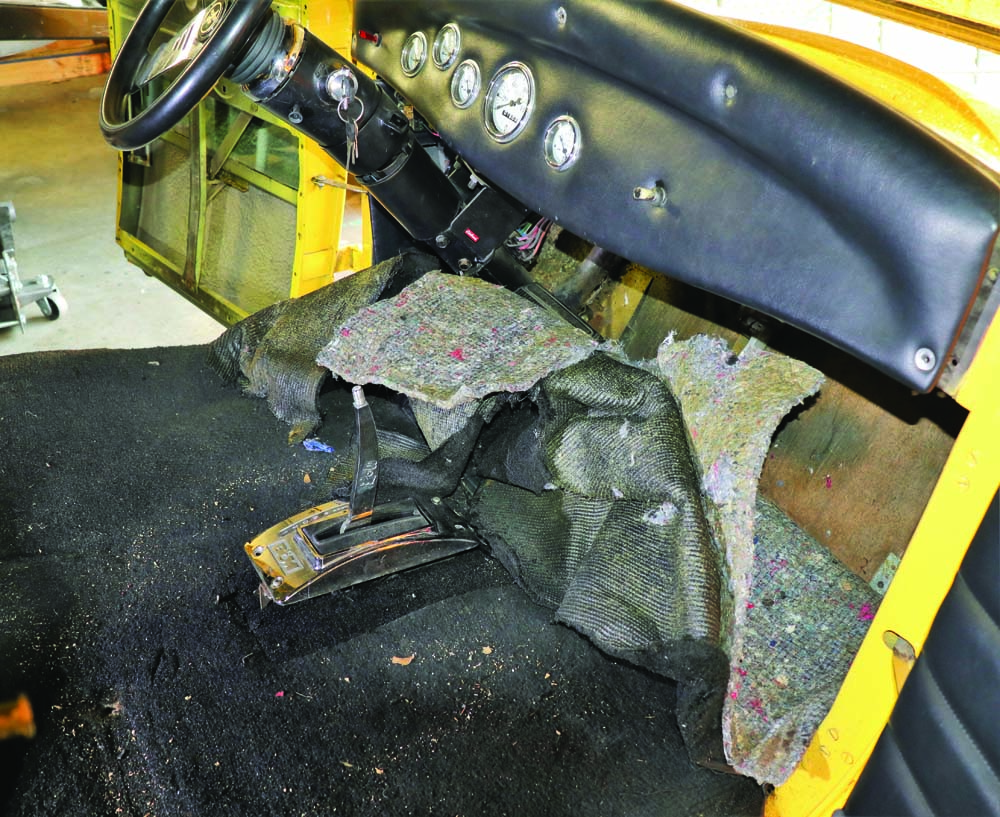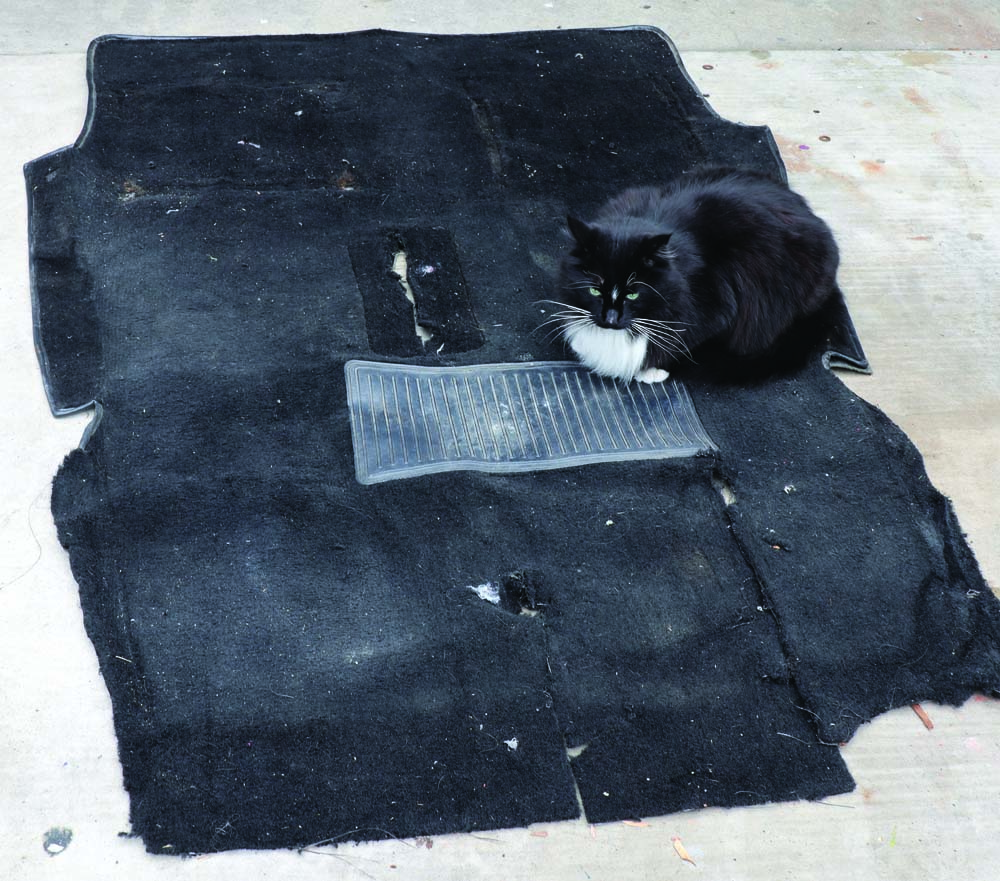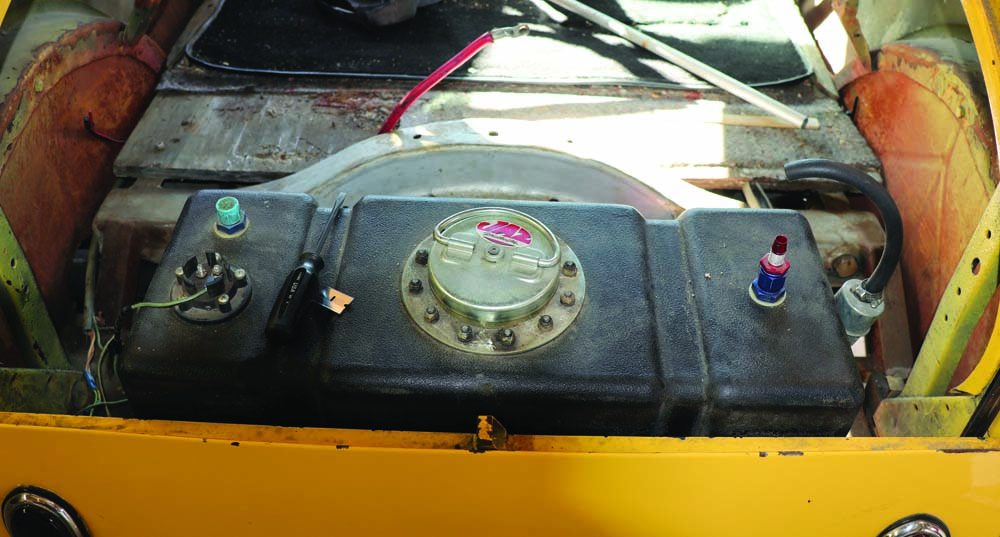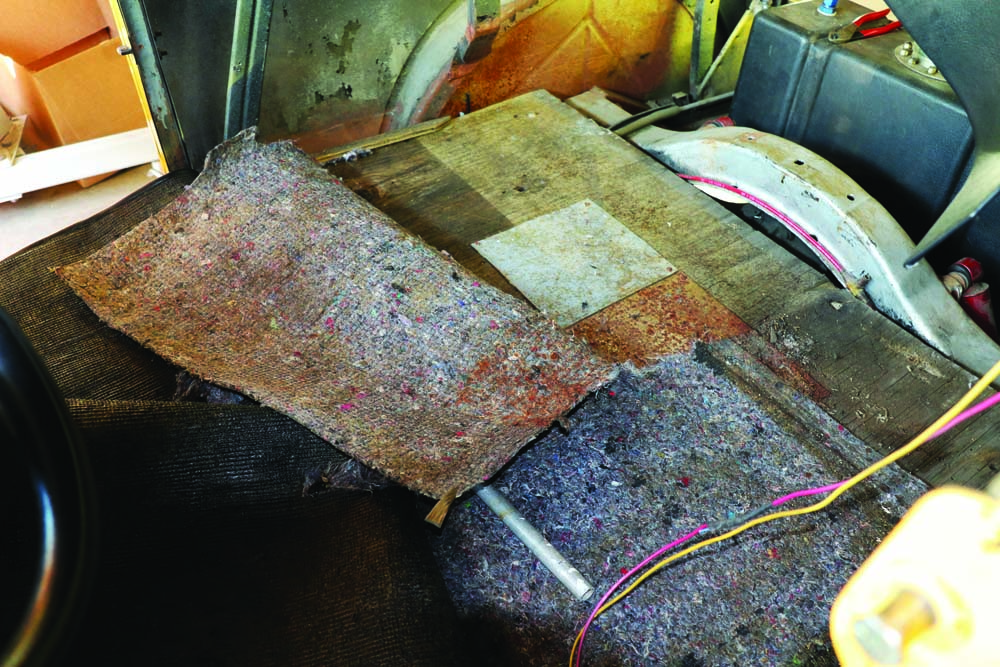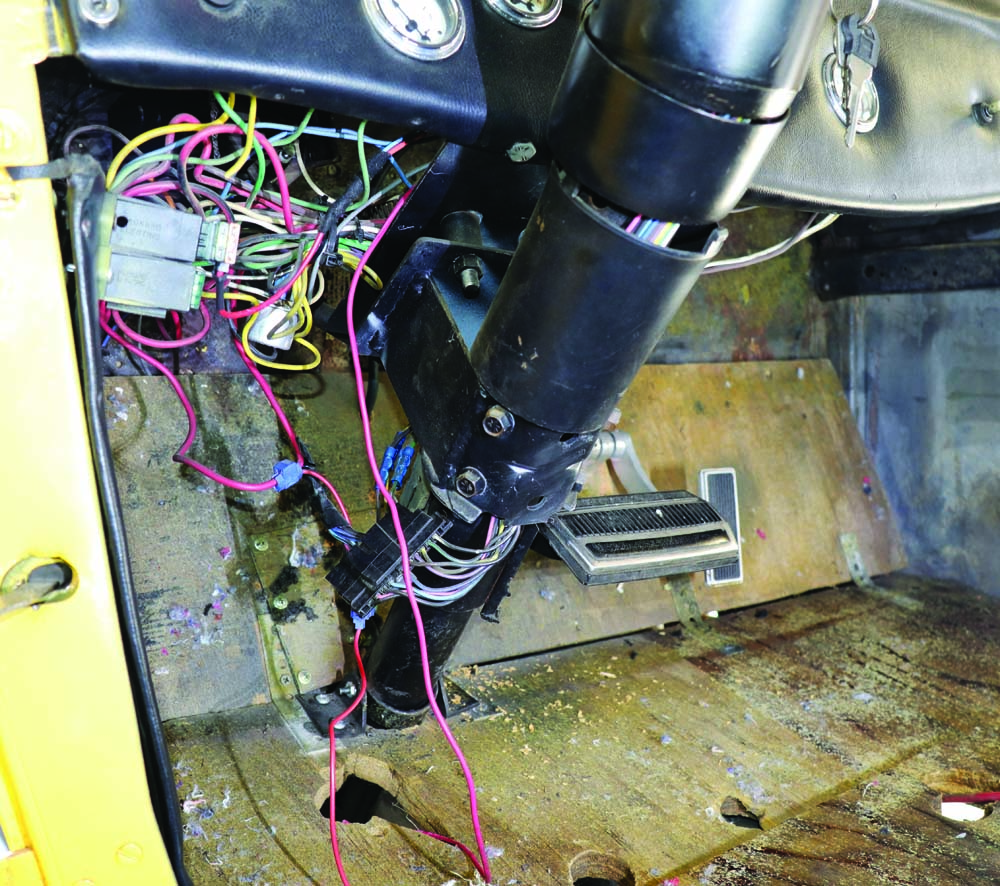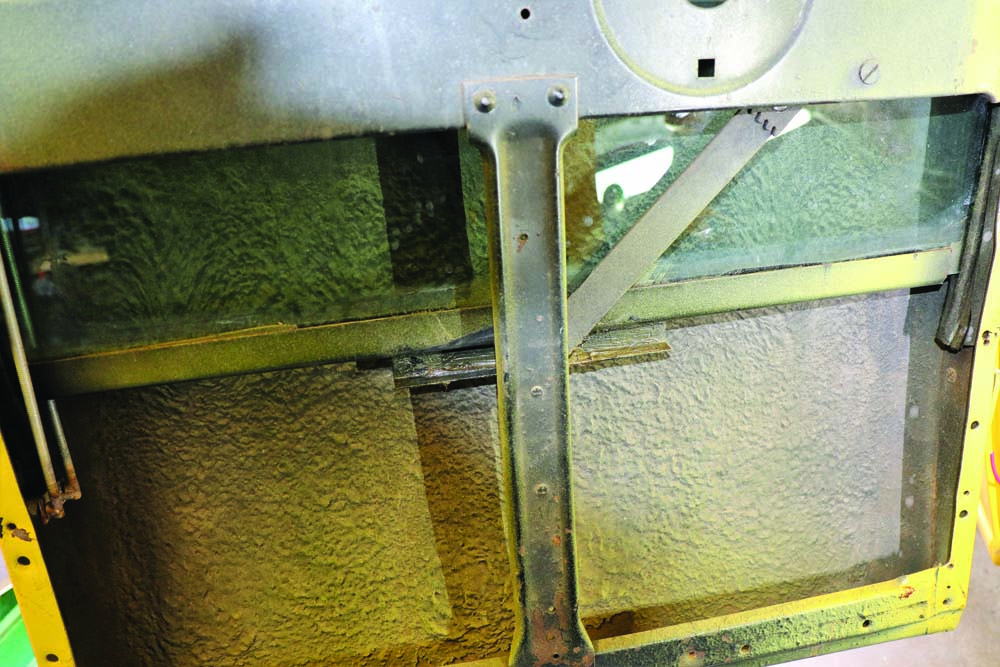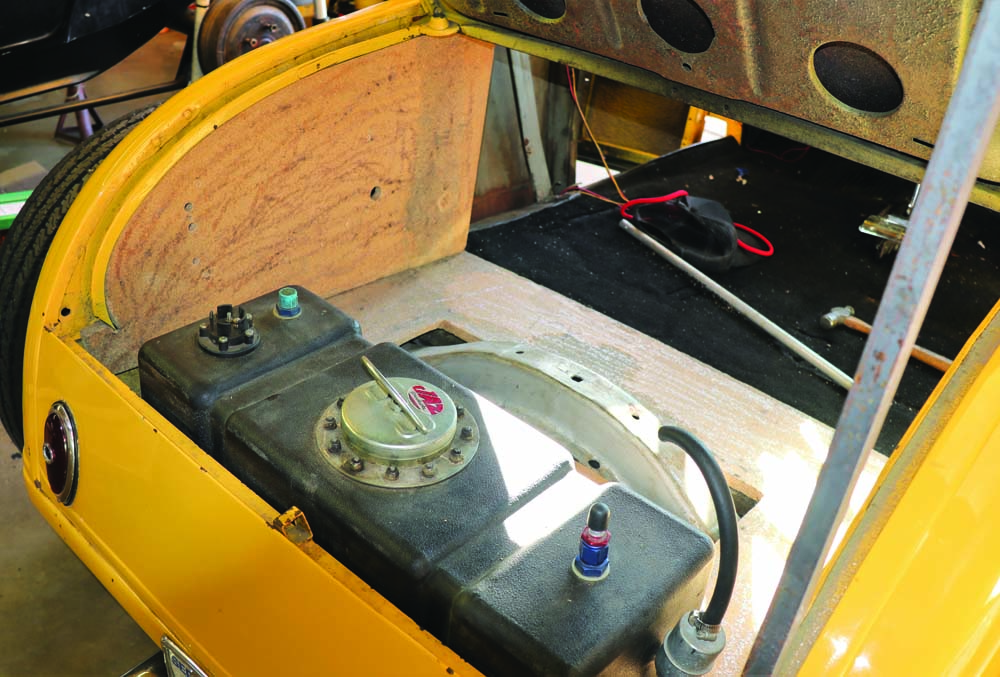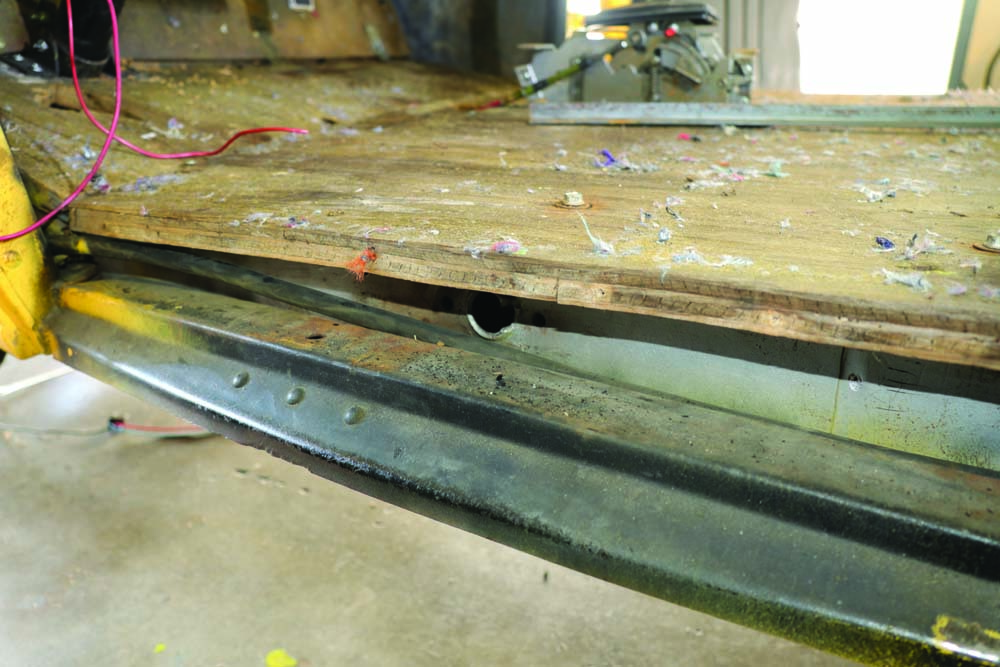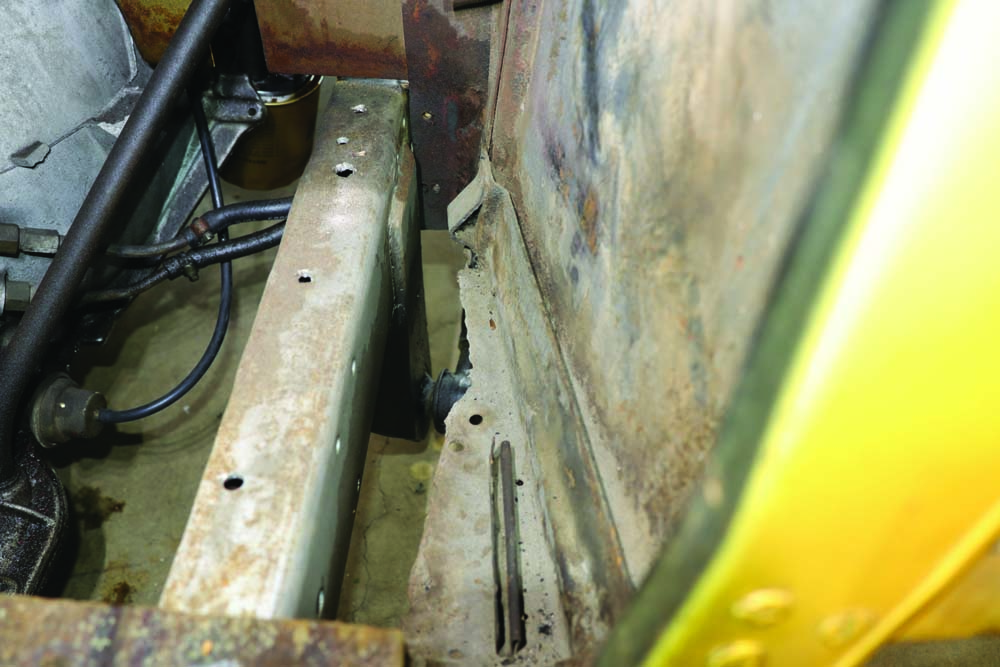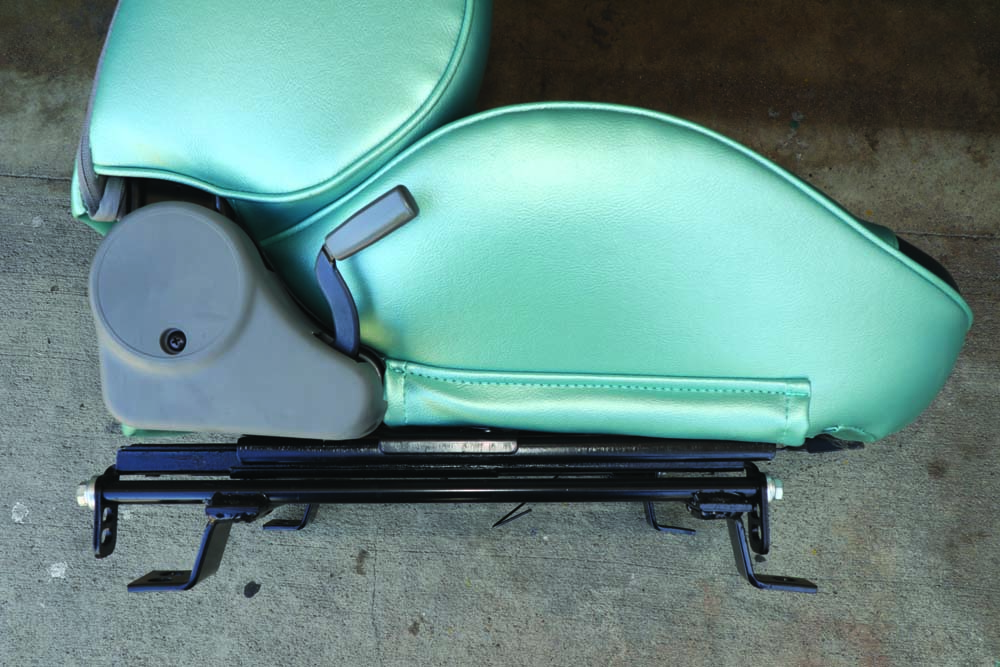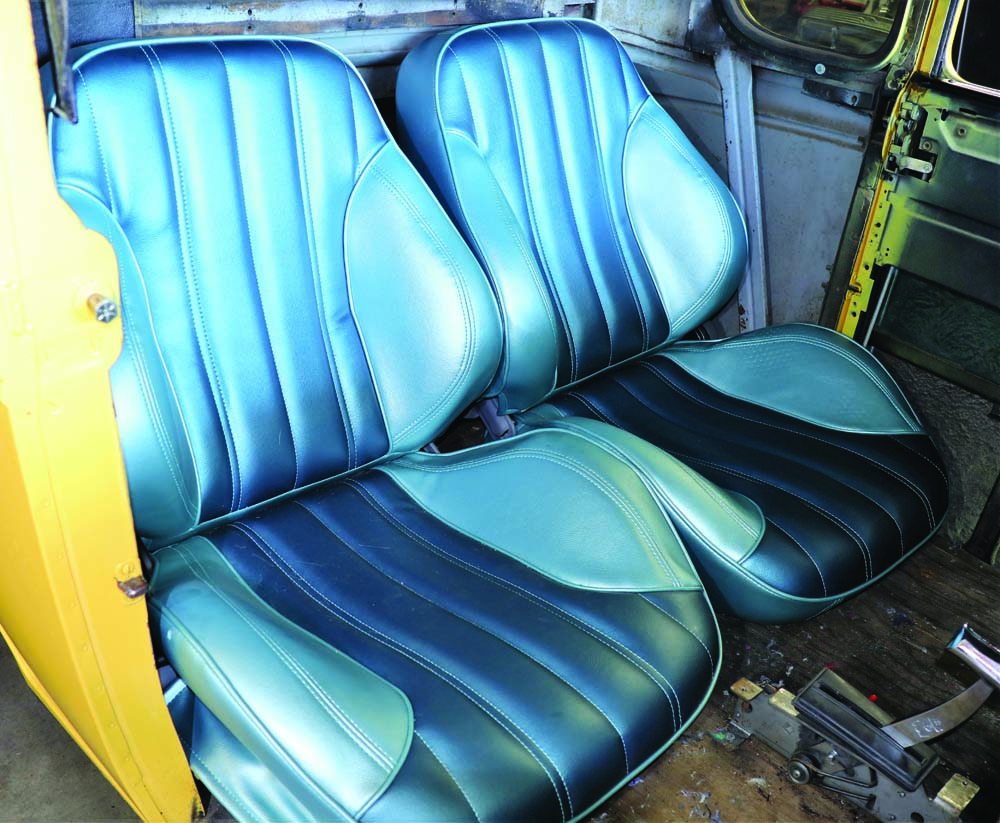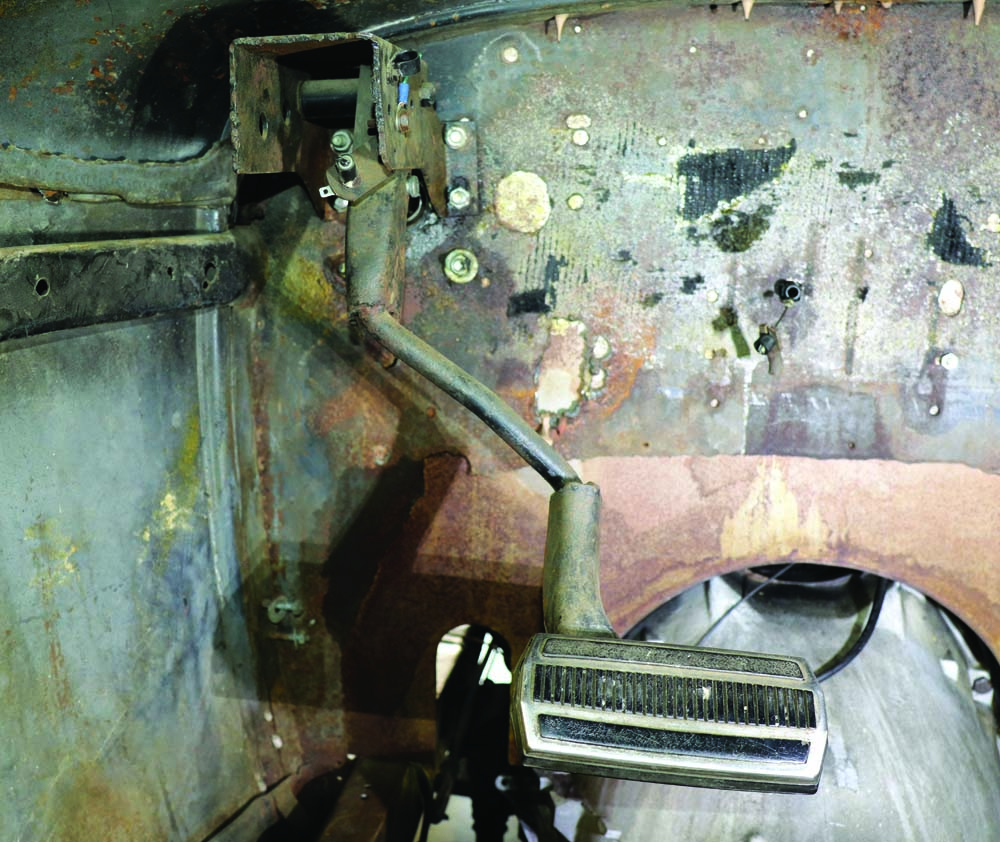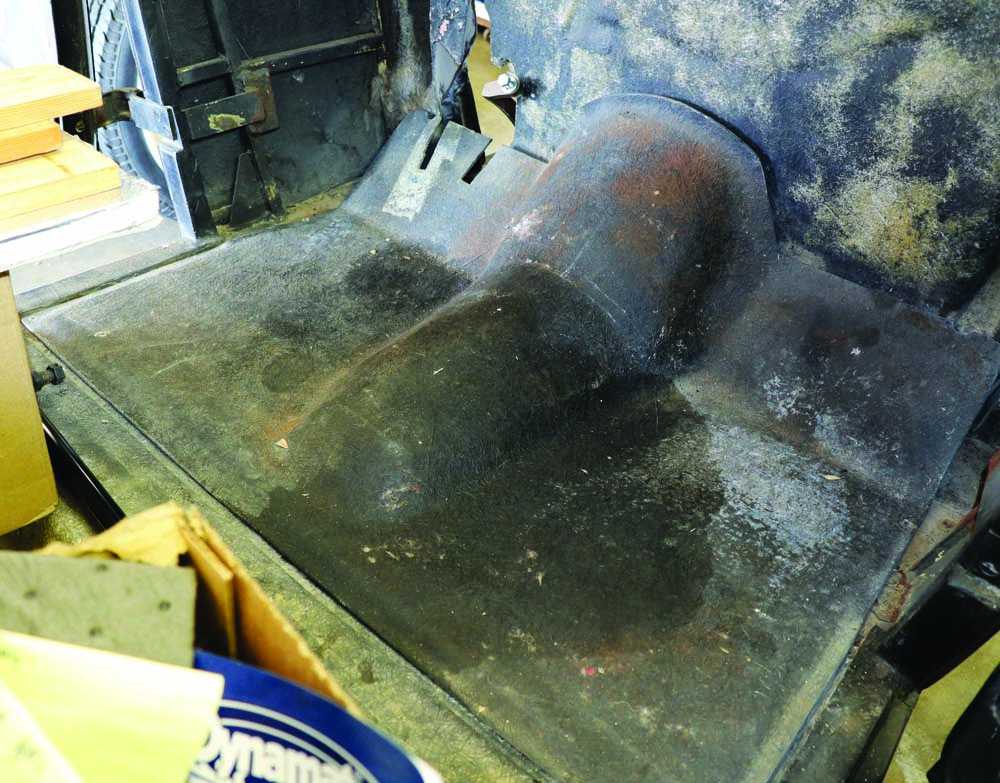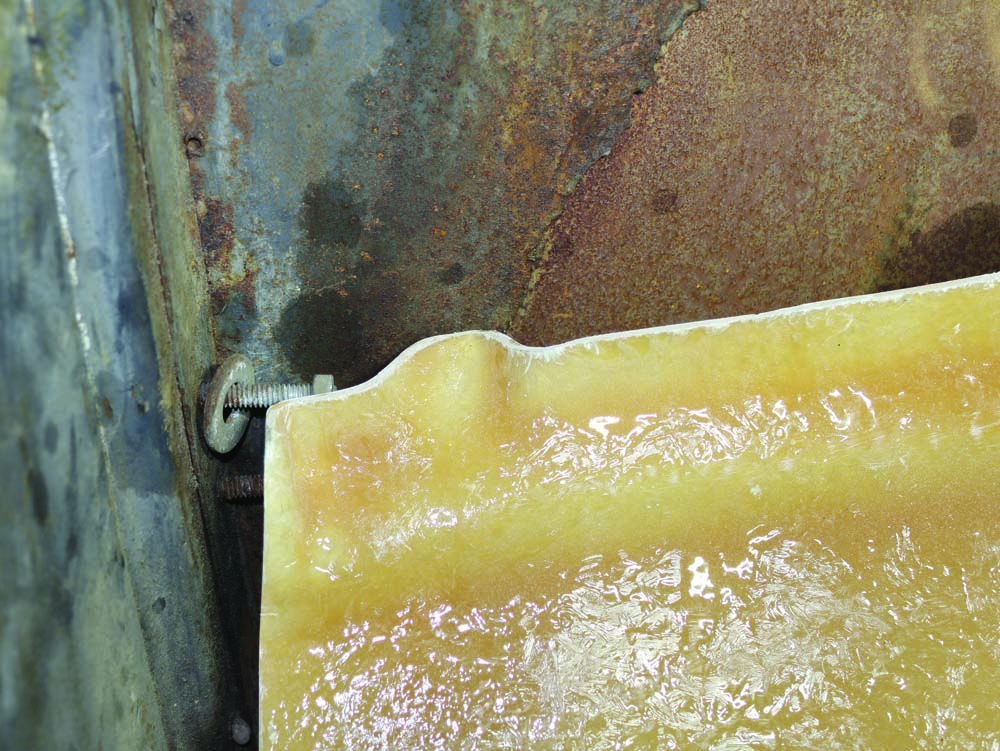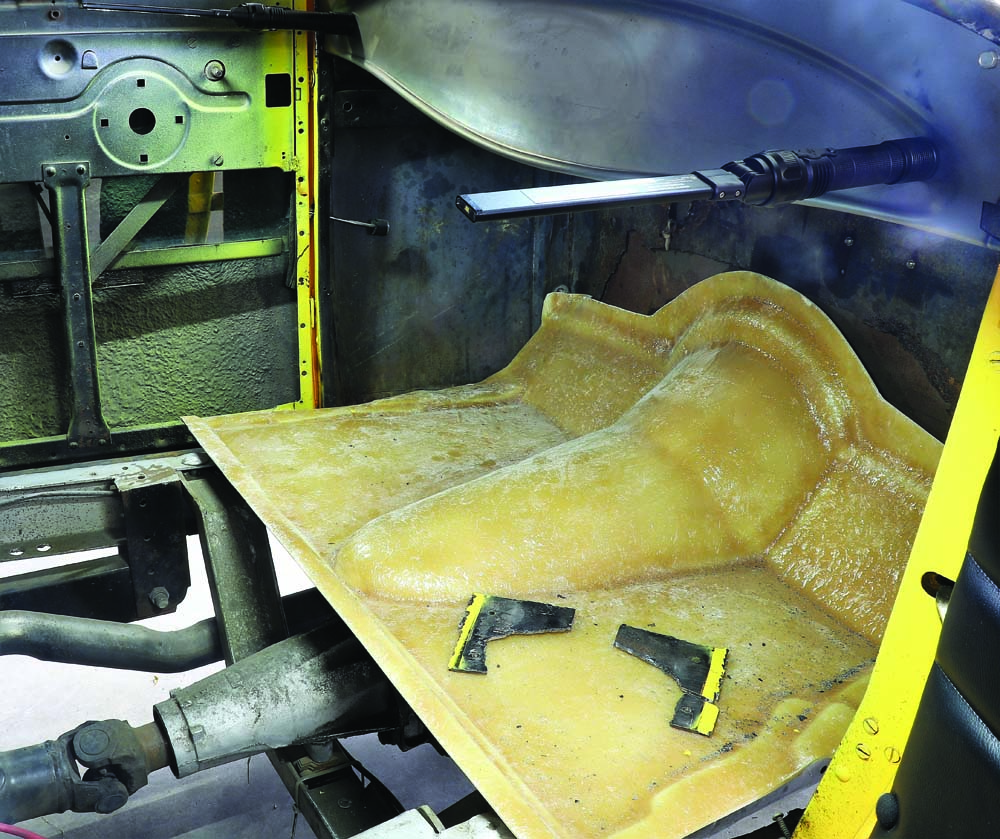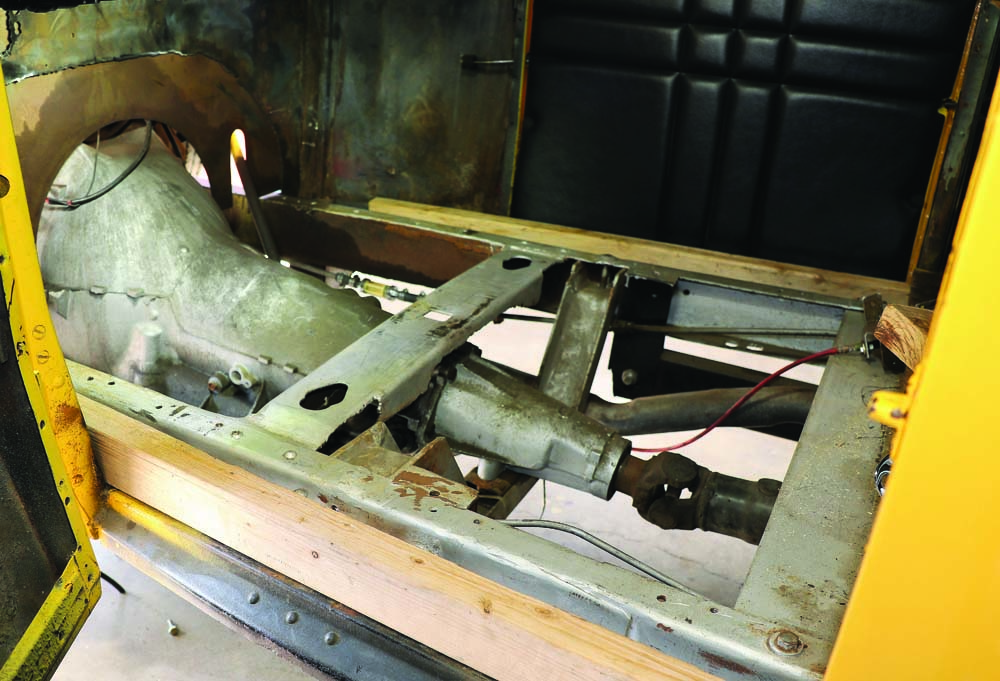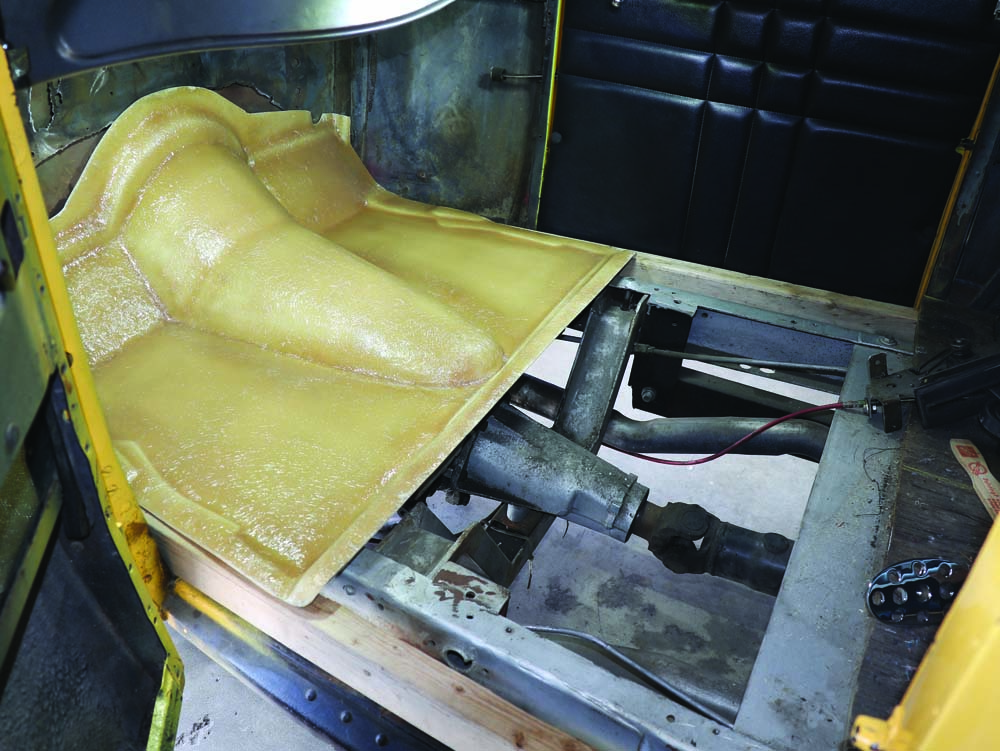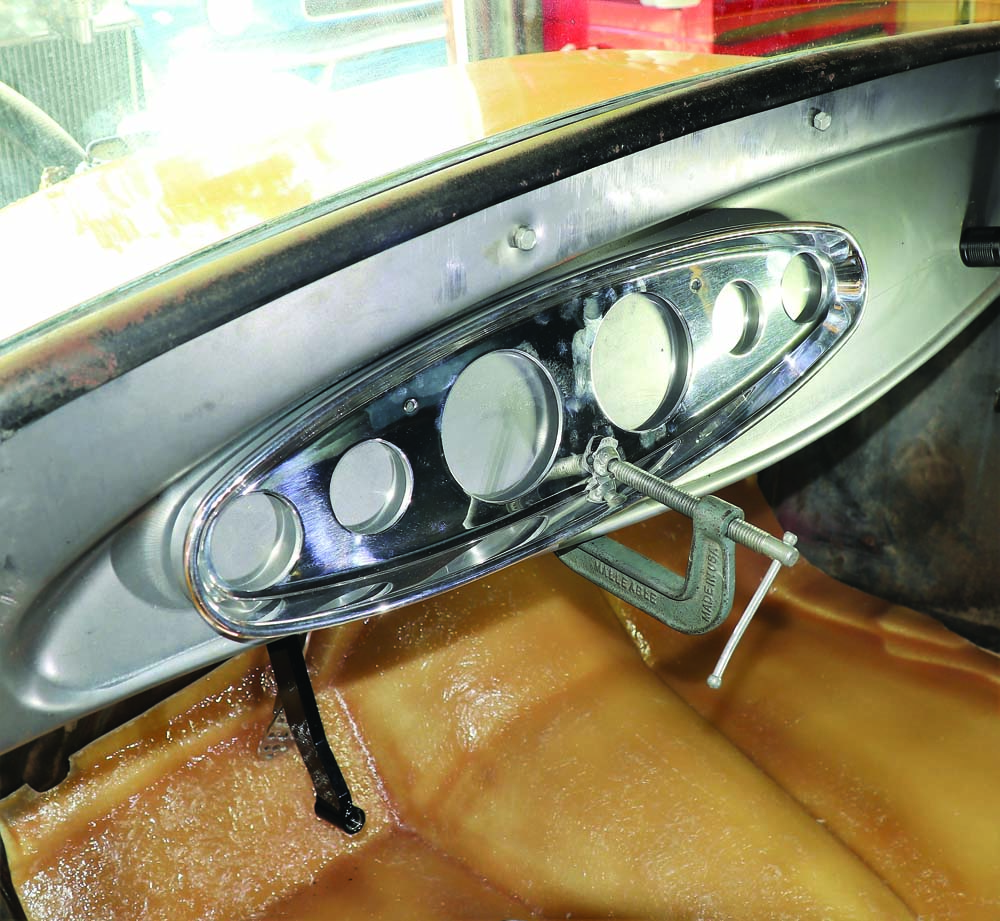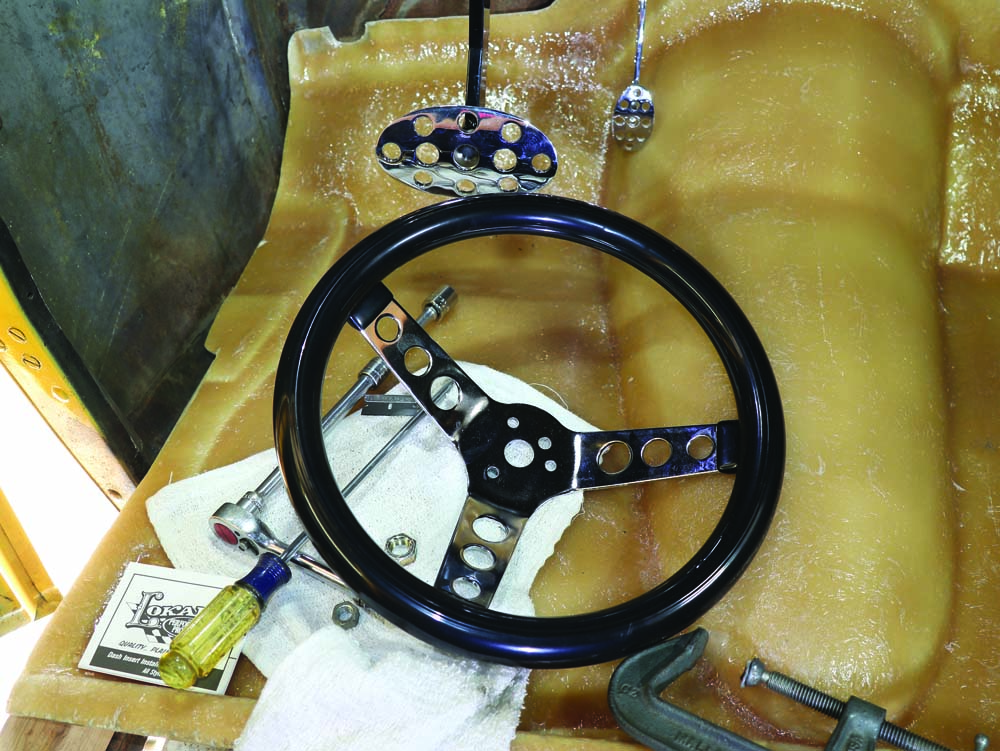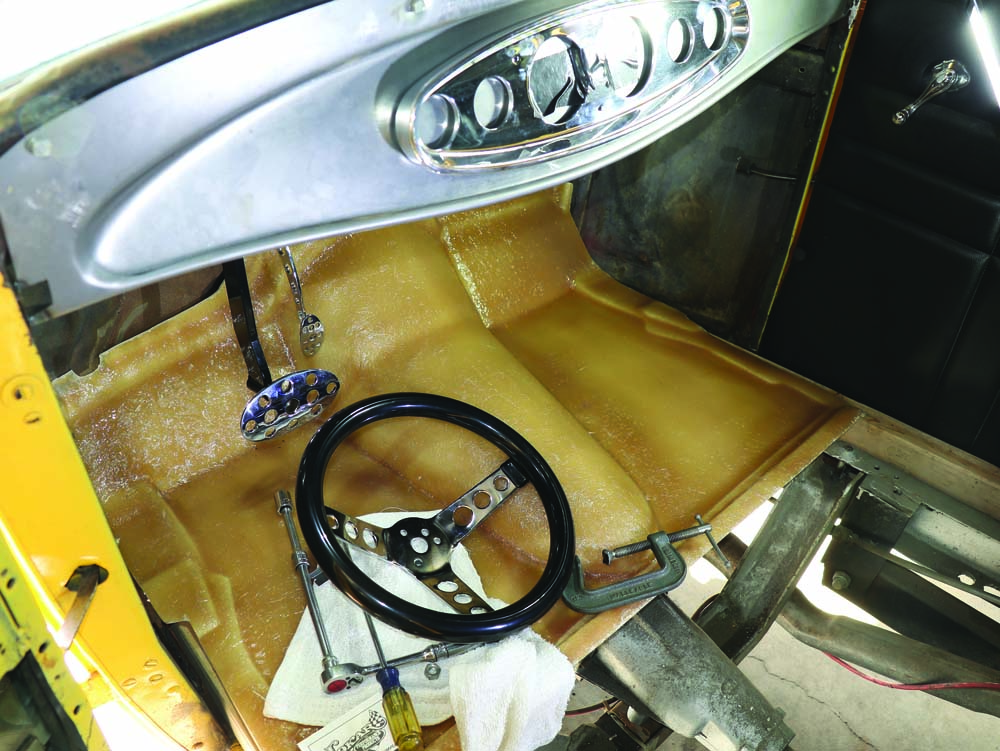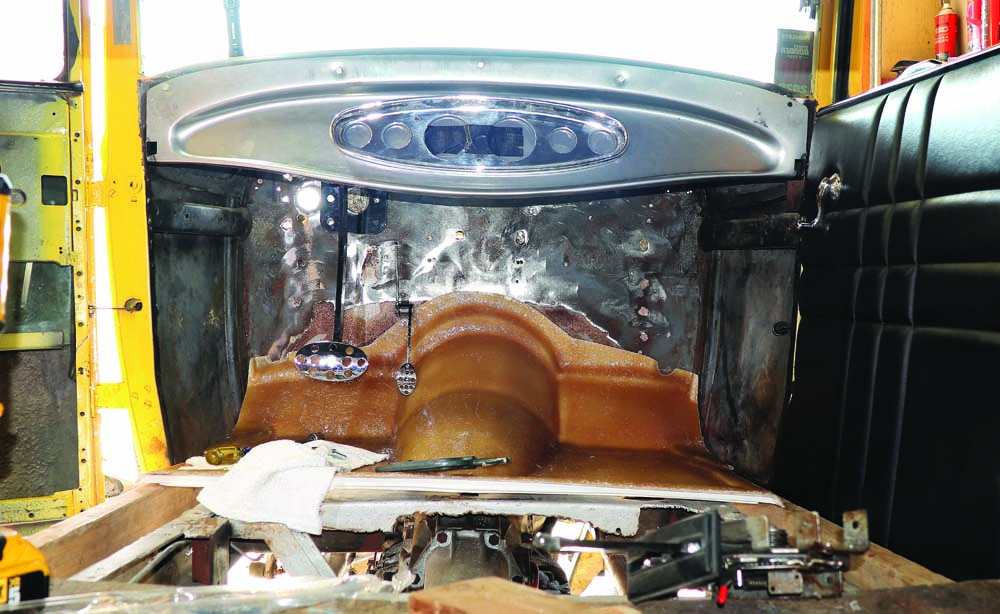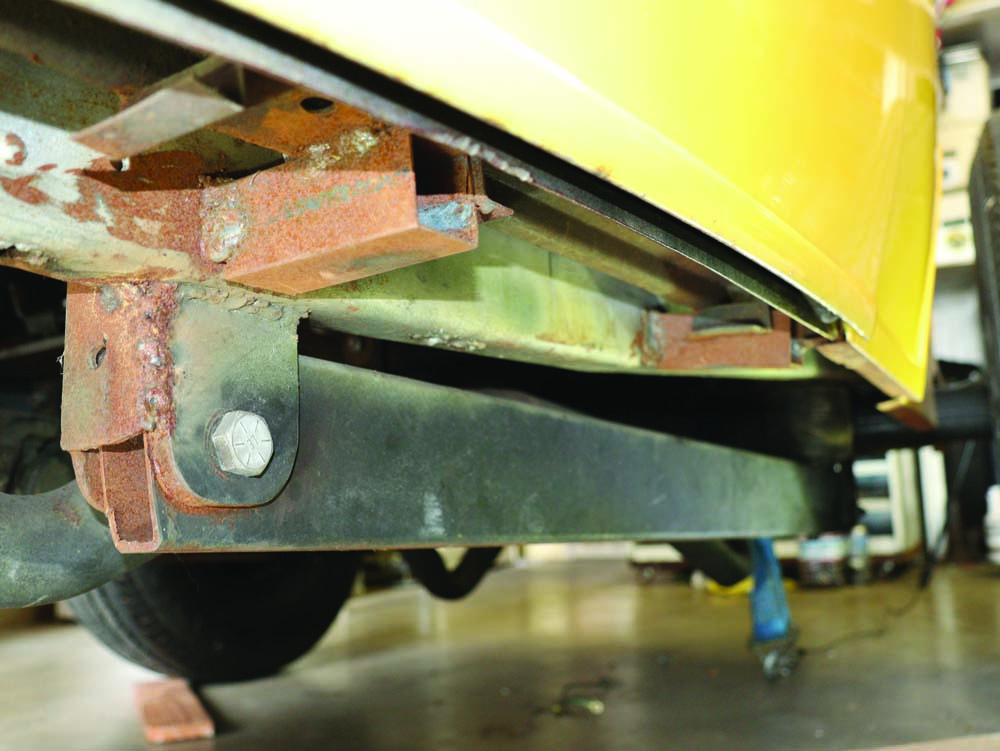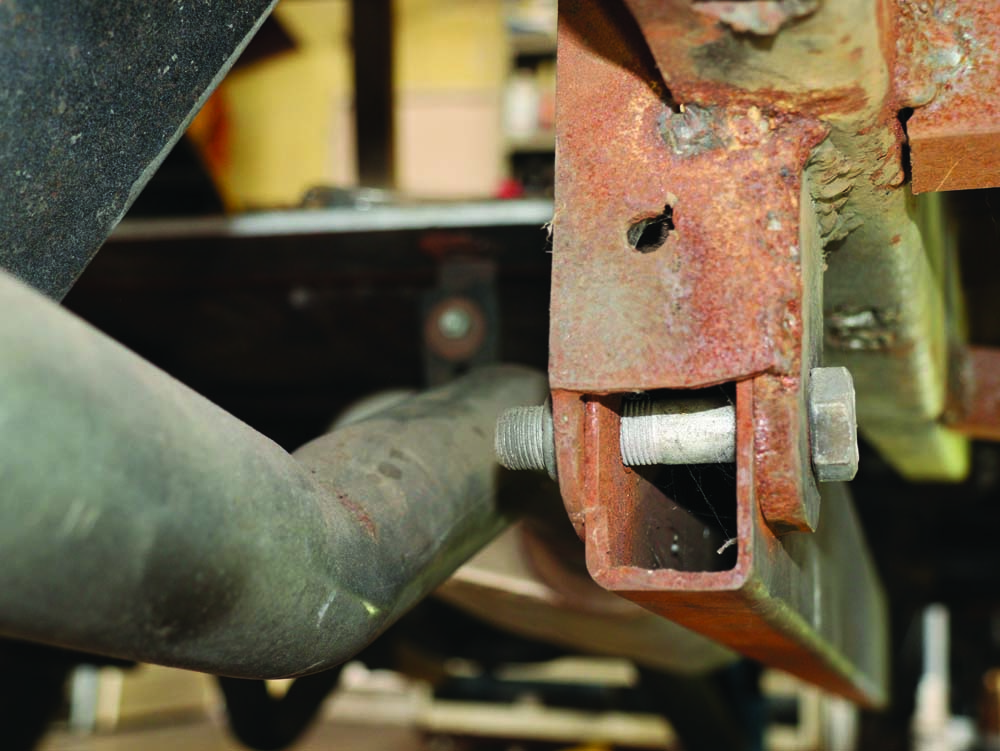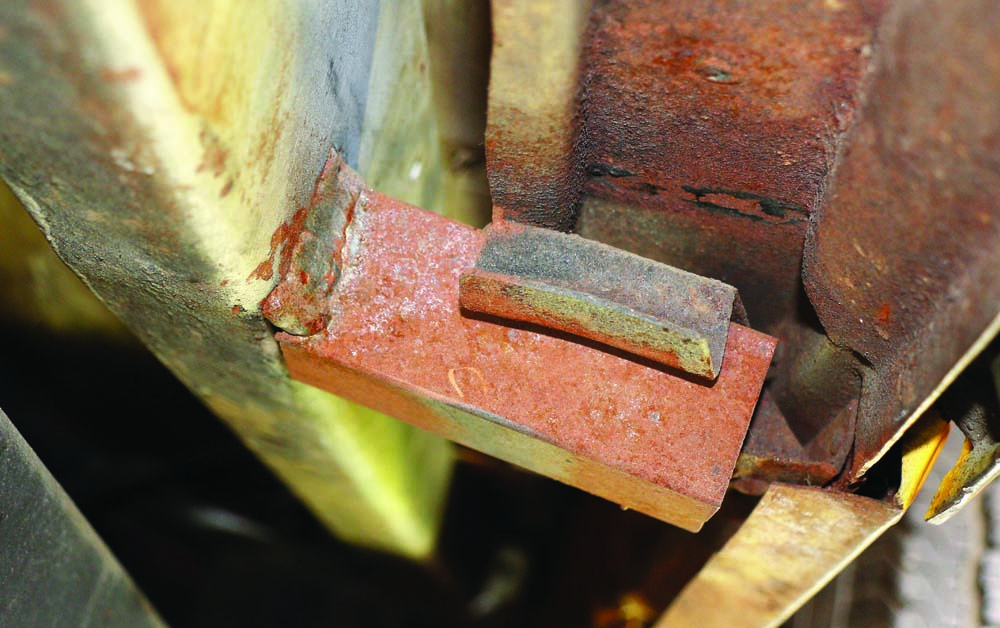 Sources
Dynamat
(513) 860-5059
dynamat.com
Speedway Motors
(888) 503-4220
speedwaymotors.com