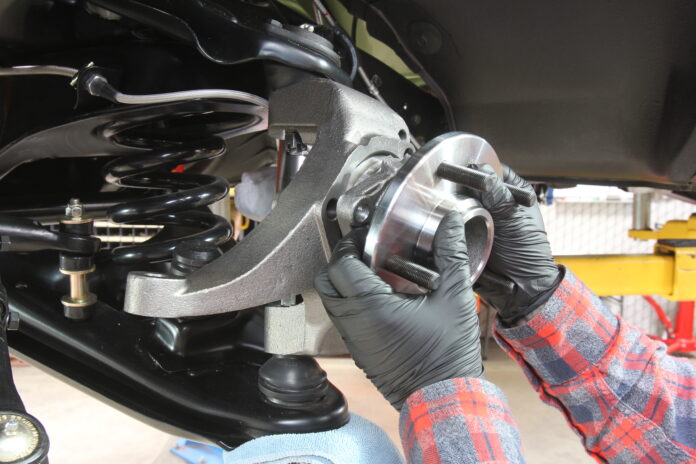 CPP's Modern C10 Spindle Specifically Designed
for Big Wheel and Brake Combos
BY RYAN MANSON | PHOTOGRAPHY BY THE AUTHOR
Big brakes and even bigger wheel and tire combos are arguably among the most popular upgrades in the classic truck market. Filling those massive wheel openings with an appropriately sized roller while upgrading the rather anemic braking system makes a ton of sense, after all. Be it an aesthetic upgrade or a more performance-based option, there's no arguing the popularity of these modifications. But what happens when a stock spindle and its bearings, designed for a drum brake and a 15-inch steel wheel and tire, are subjected to the rotating mass, inertia, and torque of a 14-inch disc brake and accompanying 20-inch aluminum wheel?
Purveyors of both modern spindle designs as well as big brake offerings, it's no surprise that Classic Performance Products (CPP) recognized this situation and sought to develop a solution. They've had a proven design in their Modular drop spindle for years, but as the brake kits and wheel/tire combos grew larger, they started to turn their attention to developing a more modern spindle and bearing design. Enter the X10 spindle.
CPP's X10 spindle is a completely redesigned unit based around a sealed, captured-bearing hub similar to those found on modern Corvettes and fullsize GM trucks. The new spindle retains CPP's Modular 2-1/2-inch drop spindle dimensions while adding the performance and reliability gained from the stronger bearing hub assembly and a sealed bearing pack that virtually eliminates axle pin flex, a common problem with traditional spindles. The new X10 spindle is literally the first spindle and hub combination specifically designed with bigger brake packages in mind, from CPP to Wilwood to Baer and beyond.
Available in both 5- and 6-lug bolt patterns, the X10 spindle package can be built to suit any C10 truck from 1963 on by using a handful of additional components. Machined to accept late-model C10 components, it's a drop-in affair for Square Body trucks. For first-gen C10s (1963-1966), upper and lower ball joints, outer tie rods, and a pair of billet conversion sleeves are required to ensure the X10 spindle drops in place. Model years between 1967-1972 require similar components based on whether originally equipped with disc brakes or not. Suffice it to say, CPP has a kit to suit your C10 Chevy truck as well as a myriad of components to complement said setup, from 11-inch iron binders to high-performance 14-inch phenolic dual-piston disc brake kits.
If you're building a C10 from the ground up and your plans include big brakes or an increase in wheel and tire diameter, CPP's new X10 spindle is designed specifically for you. And since any brake kit that fits CPP's Modular spindle will bolt right up, upgrading an existing setup is as simple as swapping out the spindles. Compatible with stock control arms and most aftermarket offerings, the X10 spindle is truly a modular unit for the 21st century.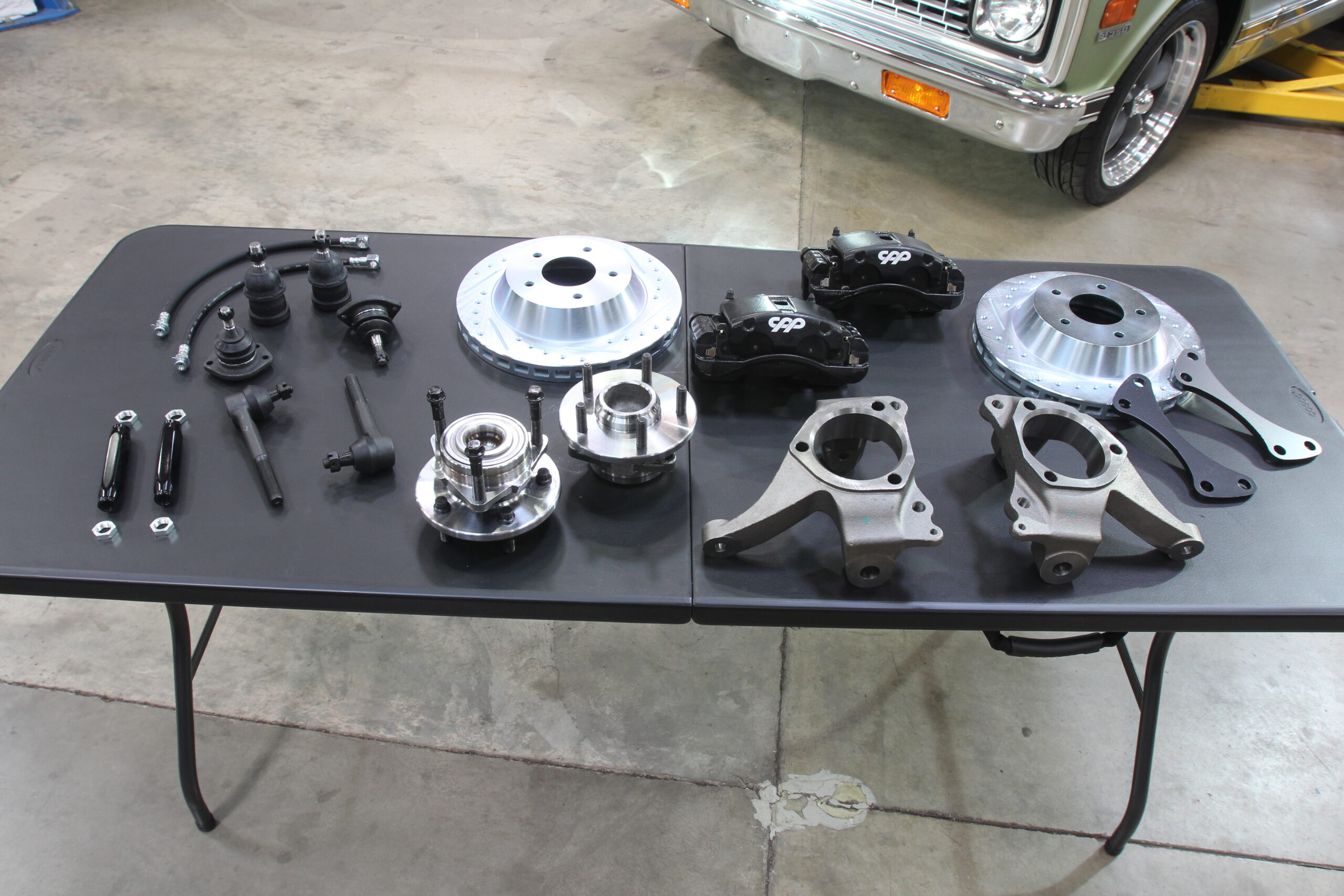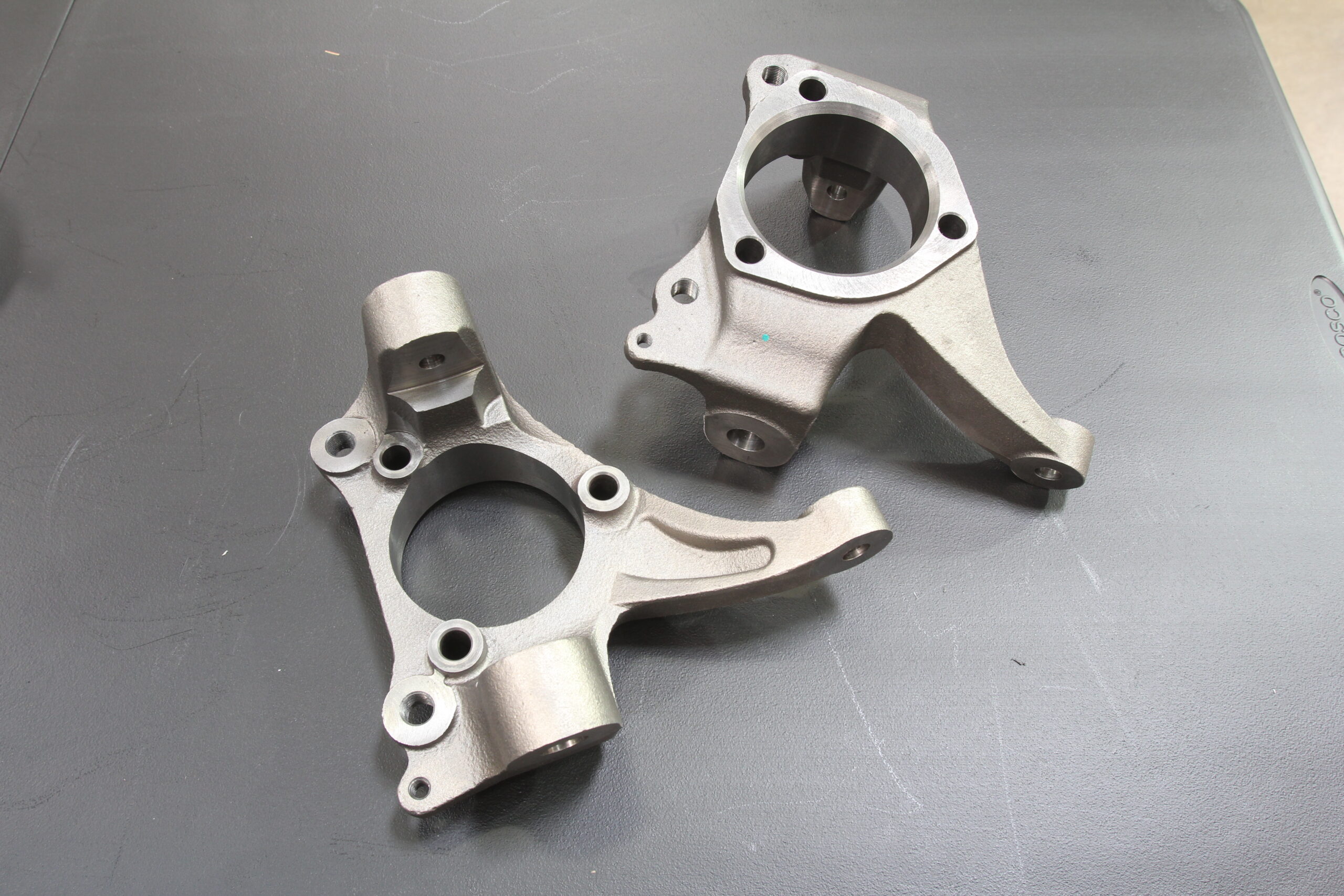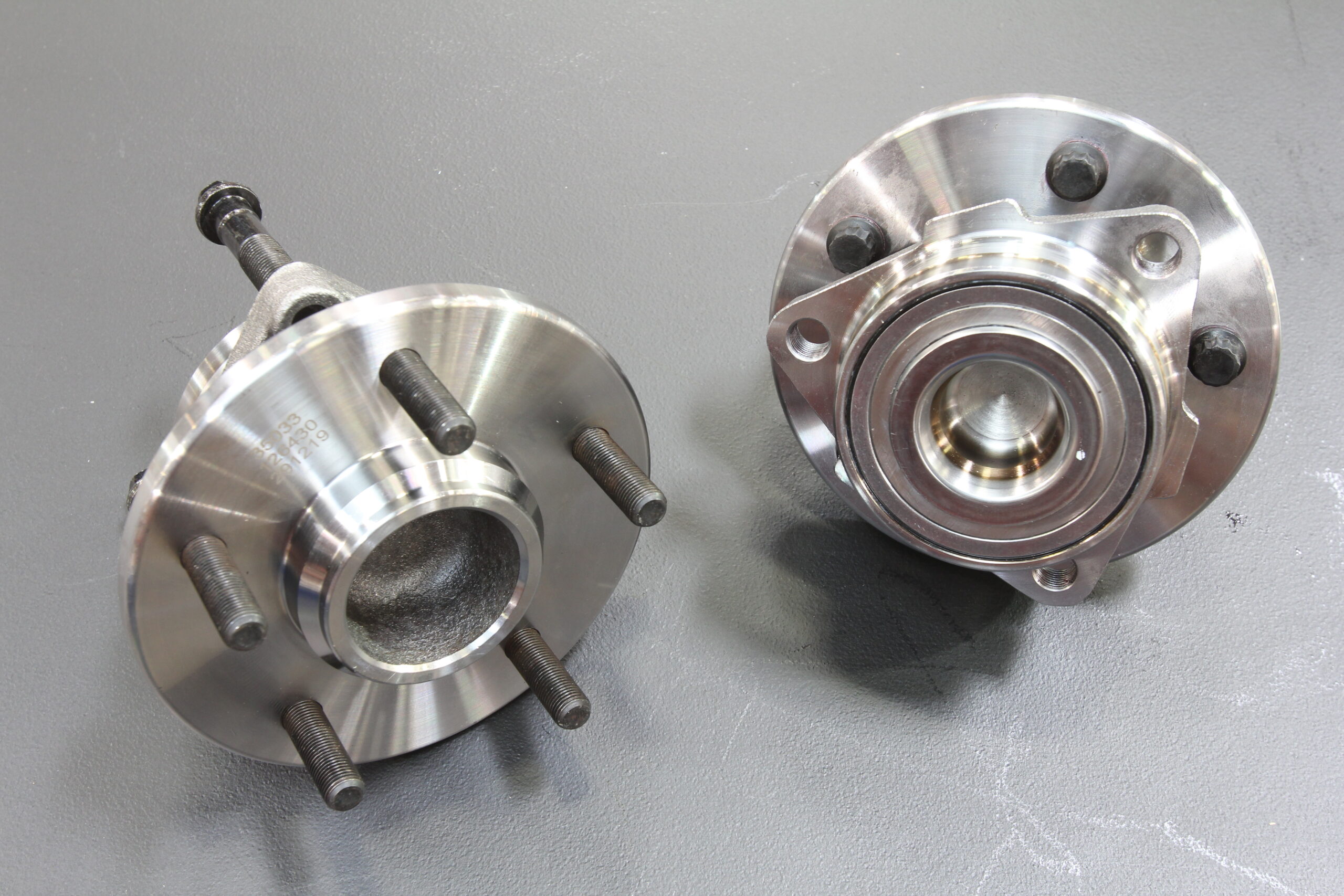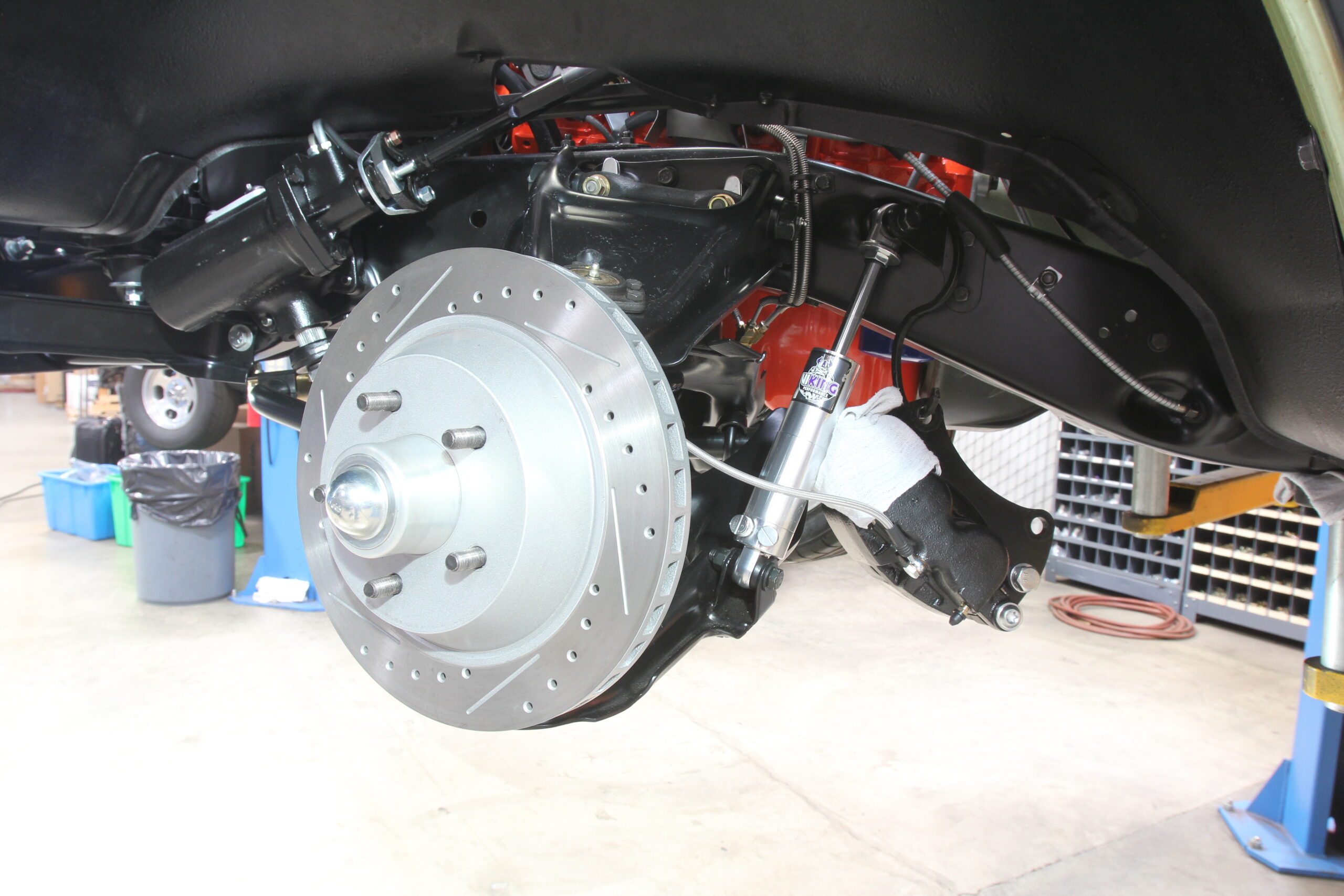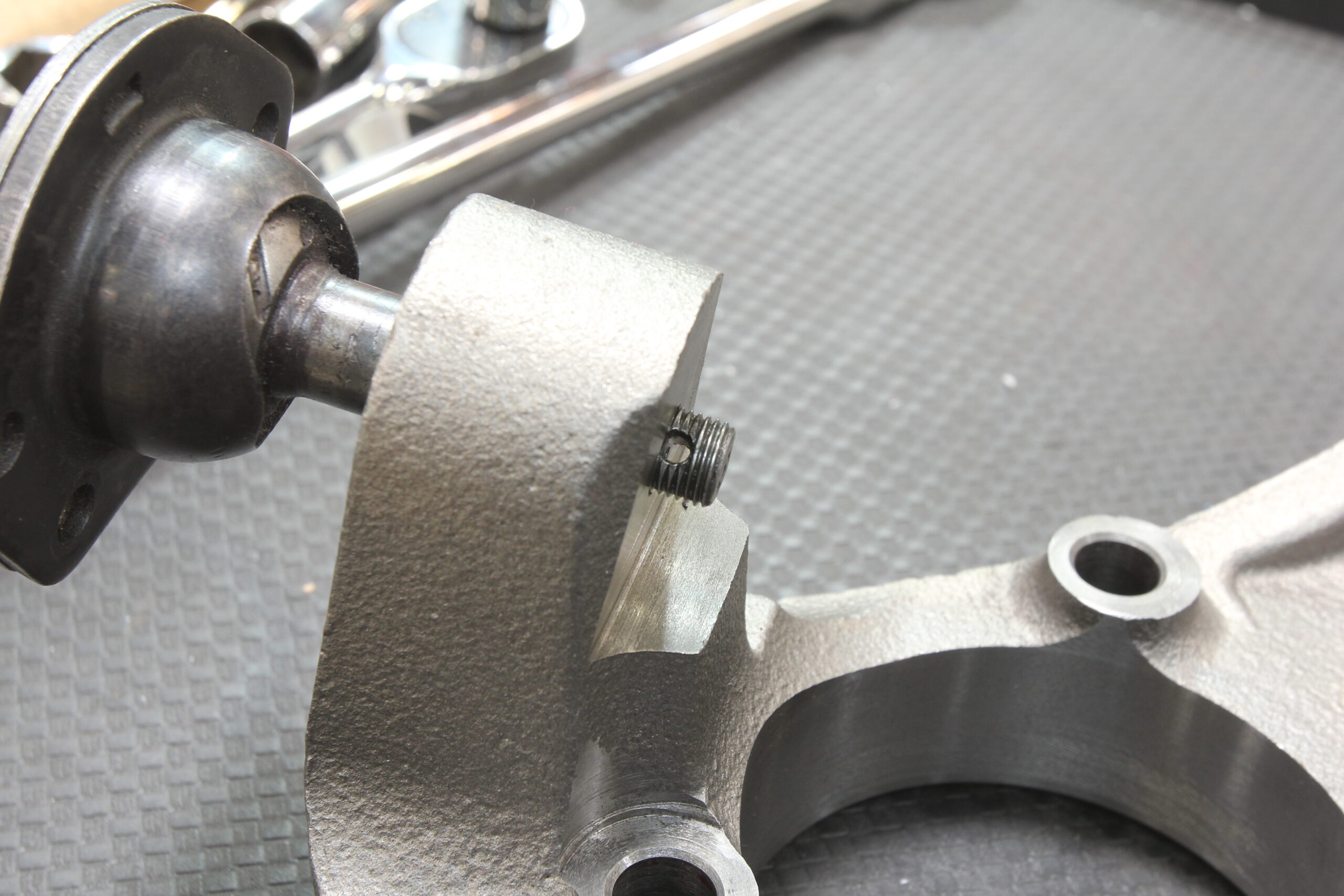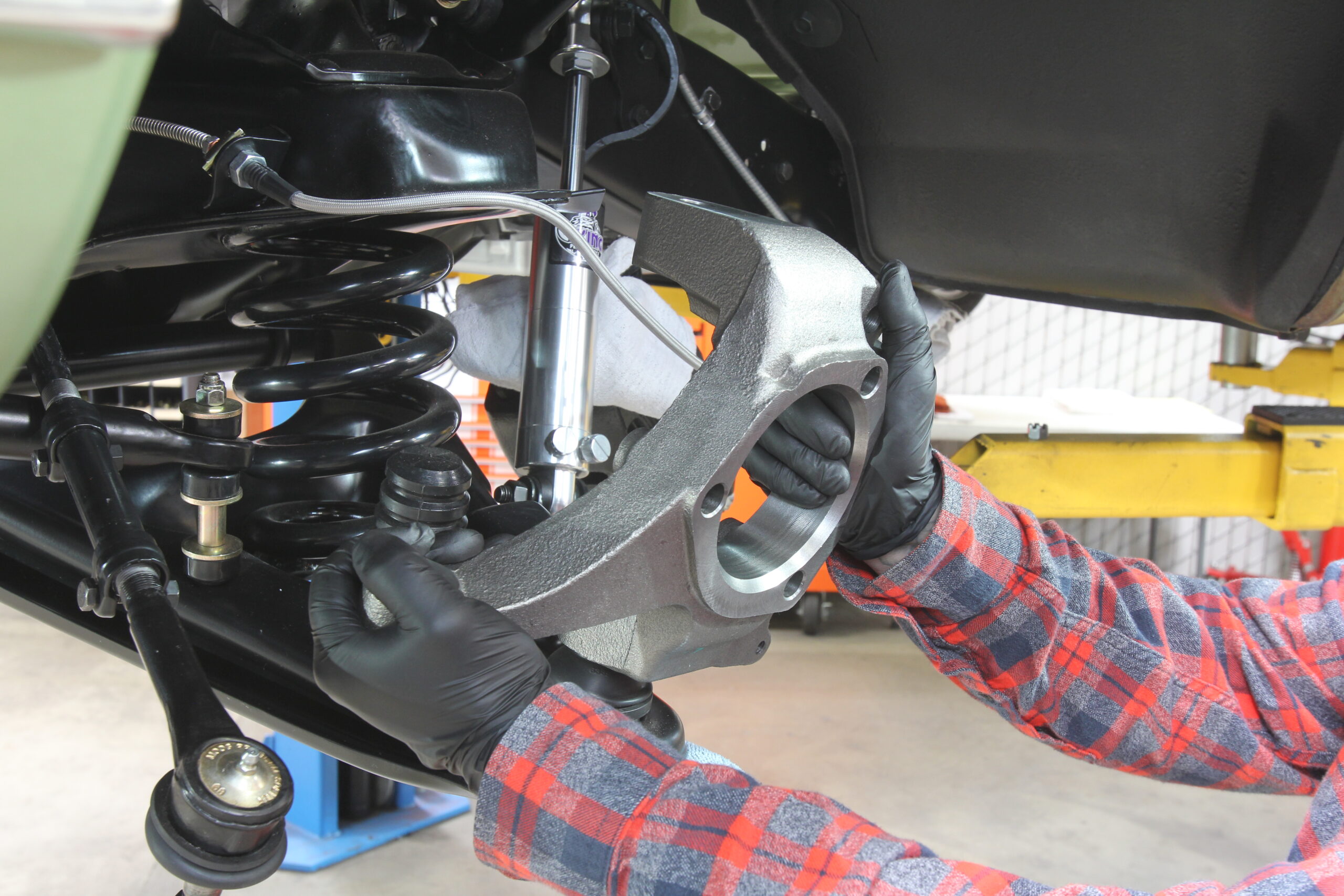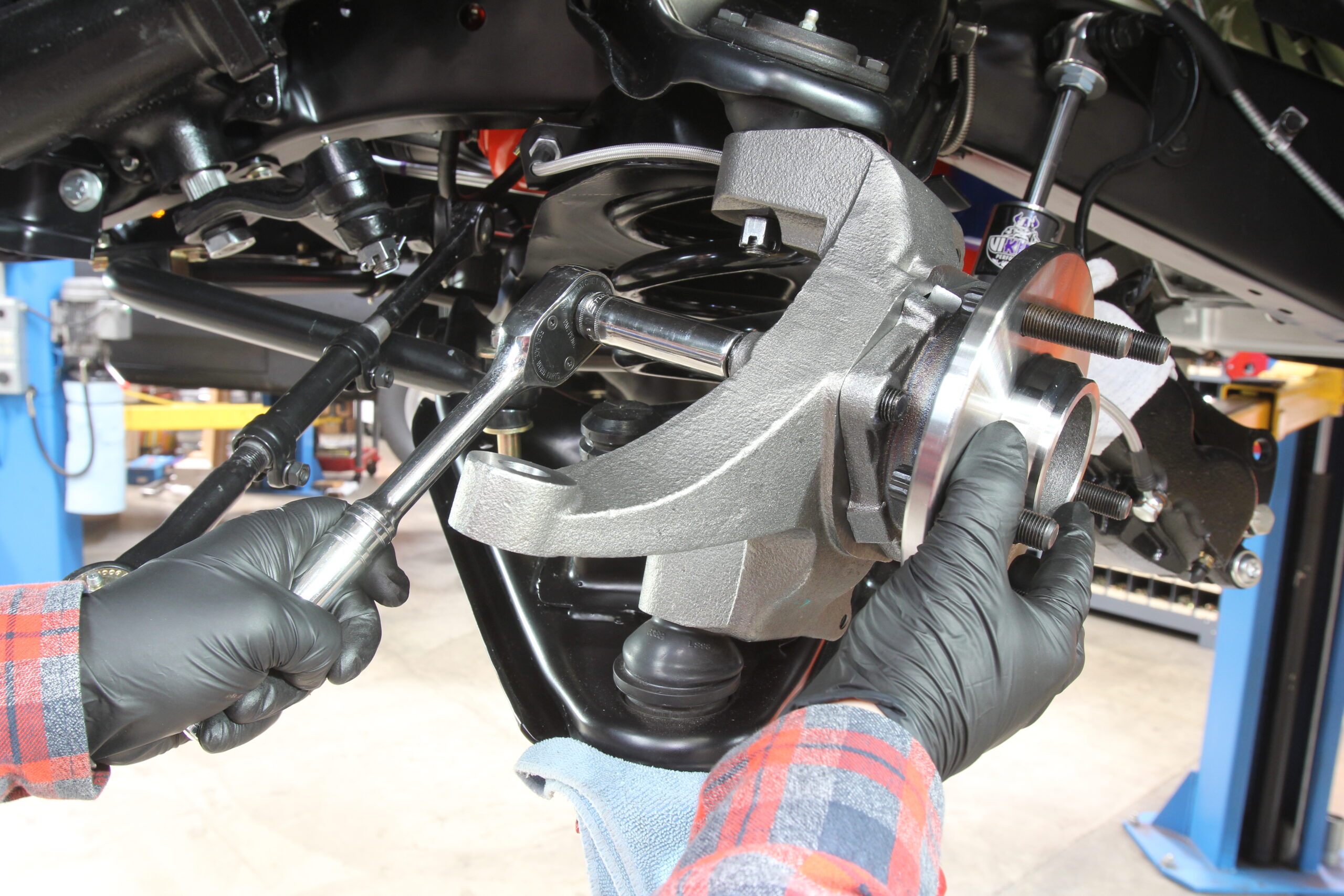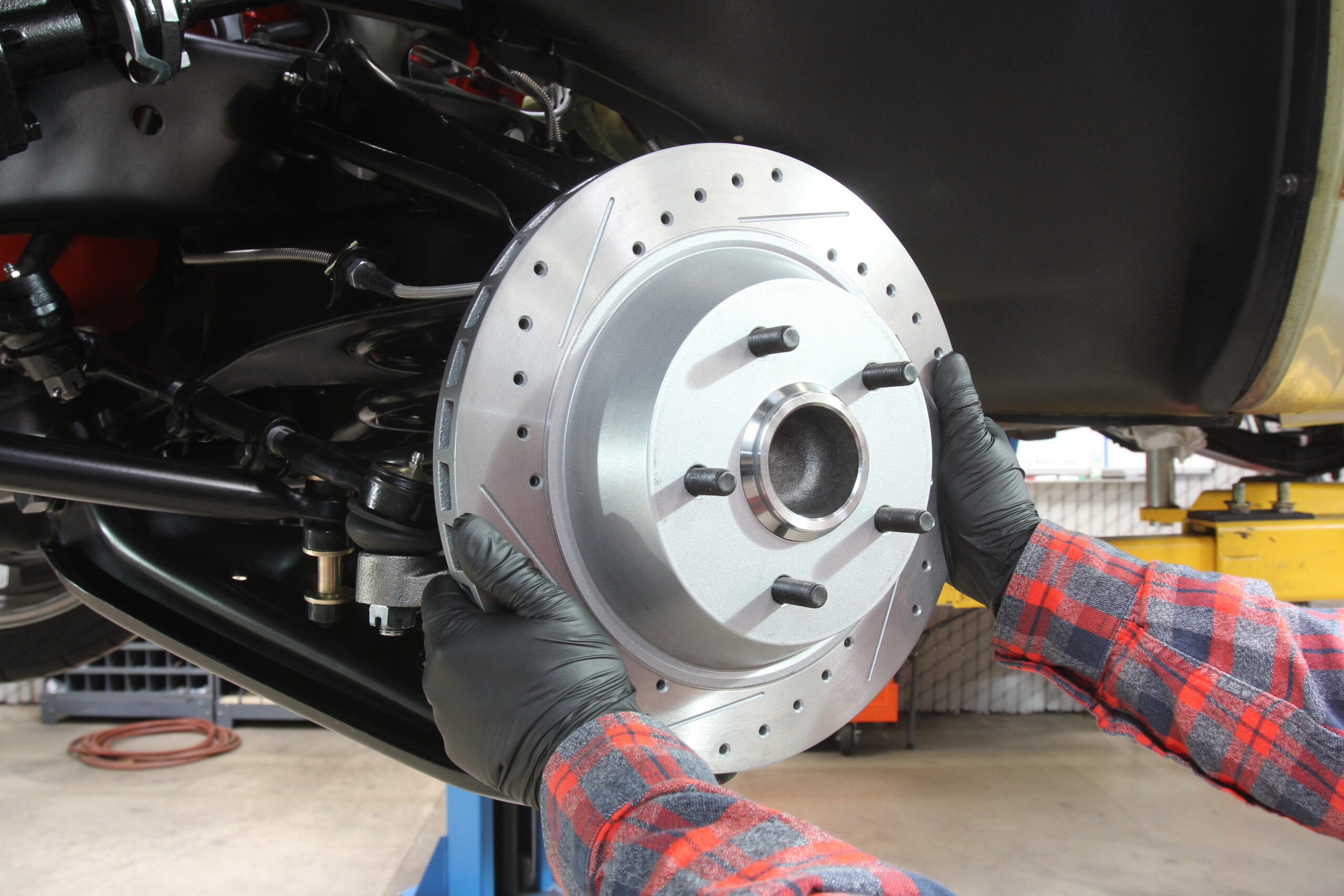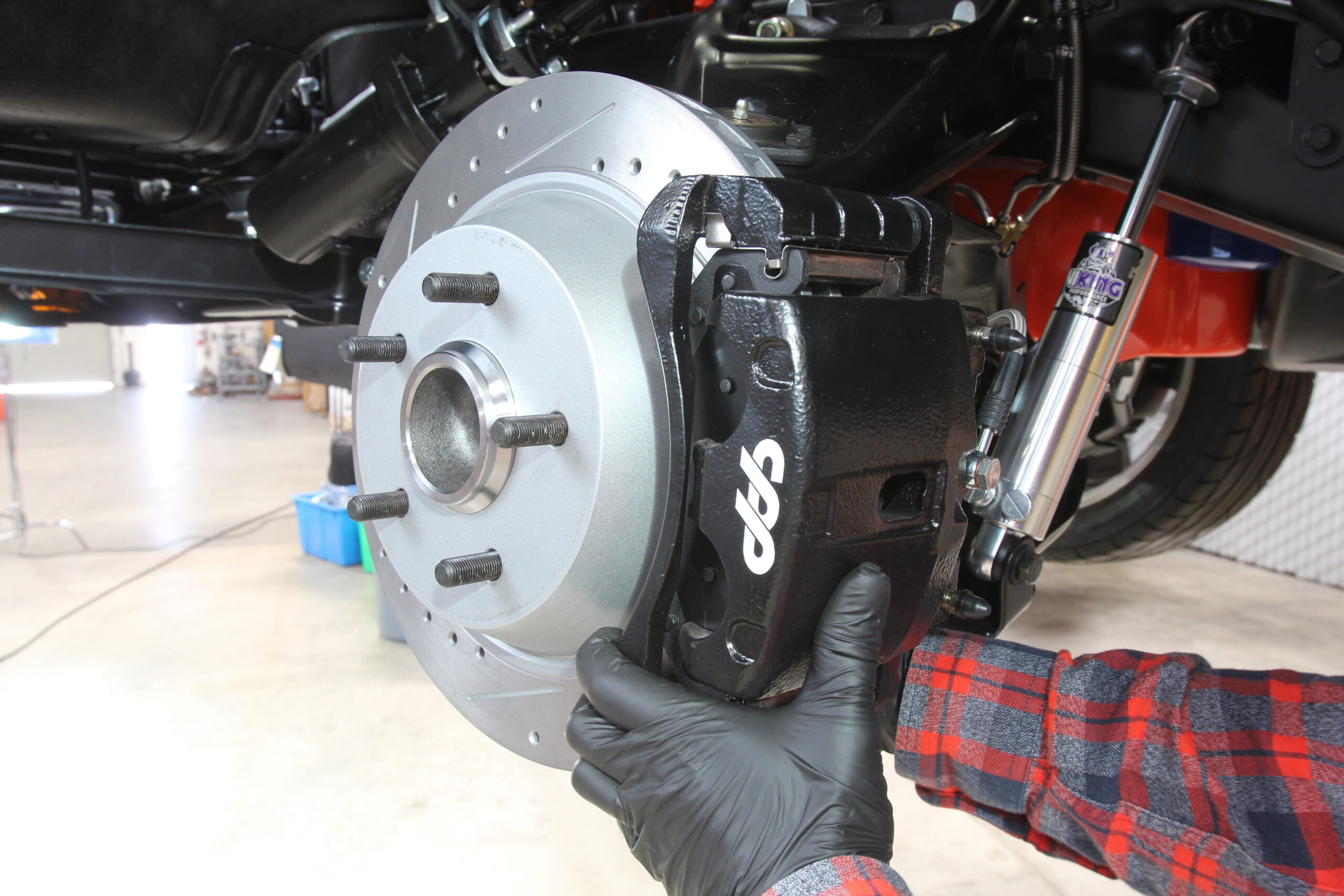 SOURCE:
CLASSIC PERFORMANCE PRODUCTS (CPP)
(800) 522-5004
www.classicperform.com