By "Rotten" Rodney Bauman – Photography by the Author
It takes a while to build up a resistance—to pert near anything.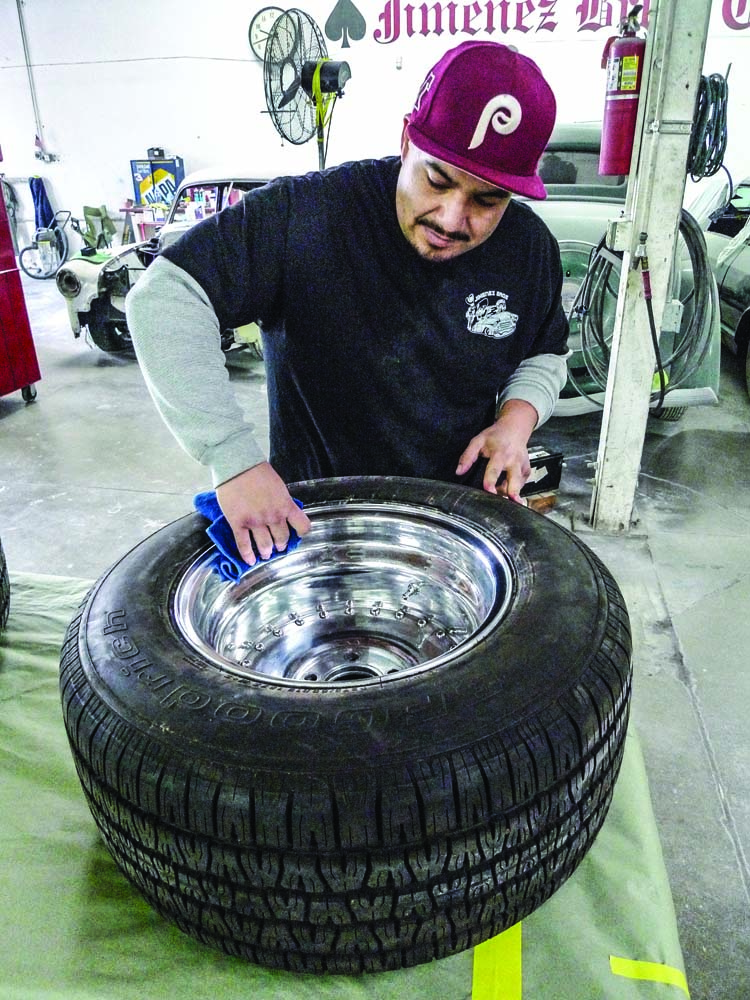 That, of course, includes the latest trend. Back in the '70s, Center Line wheels were considered cutting-edge cool. The original-recipe Center Lines quickly became standard equipment for racers, street racers, and wannabes alike. For Riverside, California's Dave Bertino, a slightly used set of Center Lines made a first class finishing touch for his 1948 Dodge panel truck. Today, however, it's just not the '70s anymore.
Read More: 1966 C10 Show Truck Built "One Piece at a Time"
Long story short; as the old panel truck's most recent face-lift nears completion, Bertino is once again ogling the latest-trending wheels, and he would've sprung for 'em already if the desired dimensions were doable.
Back before modern options the panel truck received a Camaro subframe graft. The subframe wasn't narrowed—as it probably should've been. Even so, the old set of Center Lines fits well size-wise. With a little imagineering those wheels could be salvaged. All we'd need to do is persuade Bertino to give them a second chance.
Read More: Hot Rod Shop Tour: Jimenez Bros. Customs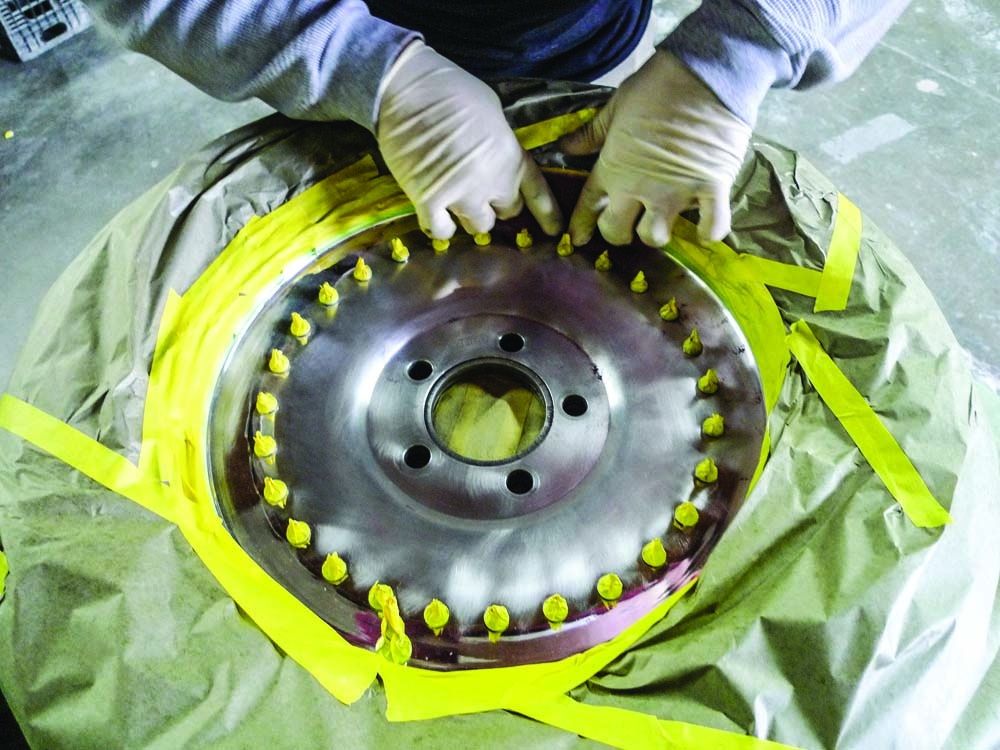 Being an open-minded individual, Bertino seemed receptive to suggestions. During the course of a five-minute planning powwow it was Job Jimenez who made the winning pitch to paint the Center Lines' centers black. Down below fresh House of Kolor Candy Apple Red and flames the old panel truck's running boards are already resplendent in black. Along the same plane, black wheel centers would tie the running boards into the scheme. In the end we'll end up with something different, and maybe save a buck or two to boot.
So, this time the technical portion of our story takes place in the body 'n' paint department of Jimenez Bros. Air Ride & Rod Shop. Twenty or so years ago, Cain and Job Jimenez opened up a little custom paint shop. Today they're running three individual shops for different phases of hot rod and custom construction. Their custom paint shop's not-so-little anymore and these days it's safely separated from other operations.
There's just something about paint shops that makes yours truly feel at home. Perhaps that's because I've actually lived in one. Although I've had a long run in the painting profession, I'm as hungry as ever for knowledge.
Working with others is still the best way to learn new tricks, and lately I'm in awe of the youngsters in the trade. For us oldsters it's taken years to put our skill sets together. Today with better training resources the new kids get pretty good, pretty quick. Here in the Jimenez Bros. paint department, Joel Reveles fits right into that group.
Watch More: Tips From the Pros for an Amazing Paint Finish
With just under a zillion chrome-plated rivets to protect, Reveles is facing a tedious task. Sure, it's his job. Sure, he can handle it, but he might appreciate a hand with preparation. This seems to happen a lot. In-between shots I could probably push a piece of Scotch-Brite pad around. Here we go, again.
Sources
Harbor Freight Tools
(800) 423-2567
harborfreight.com
House of Kolor
(800) 321-0672
houseofkolor.com
Jimenez Bros. Air Ride & Rod Shop
(951) 343-5948
jimenezbrosairrideandrodshop.com
Summit Racing Equipment
(800) 230-3030
summitracing.com