By Rob Fortier – Photography by the Author
Classic Truck Performance paid a visit to Jimenez Bros. Customs (the aftermarket suspension manufacturing half of the Jimenez Bros. based in Riverside, California) the other day to catch up on things and see how business has been treating Cain Jimenez amidst the COVID-19 shutdown, among other things.
Read More: Hot Rod Shop Tour: South City Rod and Custom
Back in 1999, Cain and his brother, Job, broke off from their lucrative careers in the collision repair business to launch their own custom paint and body shop, aptly named Jimenez Bros. Customs (or JBC for short) by their peers since that's exactly what it was—two brothers doing custom work—as they never bothered to come up with a moniker to begin with!
A few years in, after having dealt with a variety of different aftermarket suspension options for the wide variety of vehicles JBC was now building from the ground up, they took the next step and began developing their own custom suspensions, starting with the trailing arm–derived two-link JBC is now well known for. (Ironically, it was based off my own 1947 Chevy Fleetline—a Rod & Custom magazine project—that JBC developed the very first two-link kit … and that very same experimental chassis now resides under our very own Tim Sutton's 1947 Chevy custom!)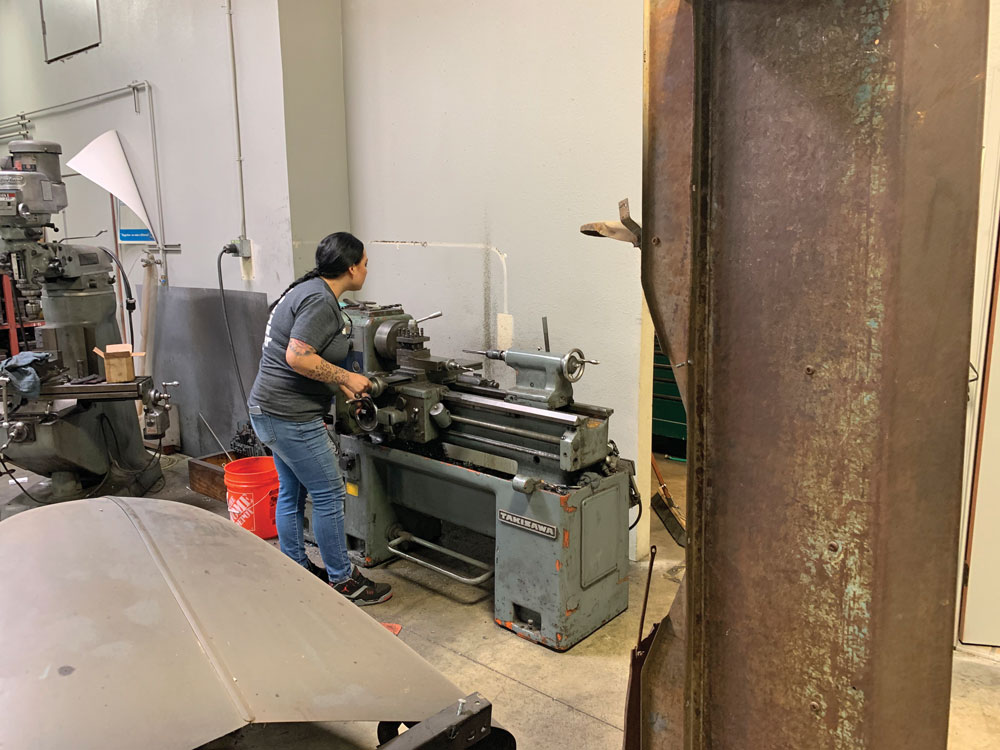 Read More: Installing a 350 crate engine in a 1979 Chevy C10
Fast-forward to 2015: Cain decided to take the JBC suspension line out on his own, while Job kept with the full custom builds and body/paintwork (now under the name Jimenez Bros. Air Ride & Rod Shop jimenezbrosairrideandrodshop.com). Both remained in the Riverside proper area, however each was its own separate entity now. Cain's mission statement as it were is to simplify front and rear suspension kits for the end user—primarily well-engineered bolt-in components (a huge void left in the wake of RB's Obsolete's demise when it came to bolt-in early Chevy IFS crossmembers and related components).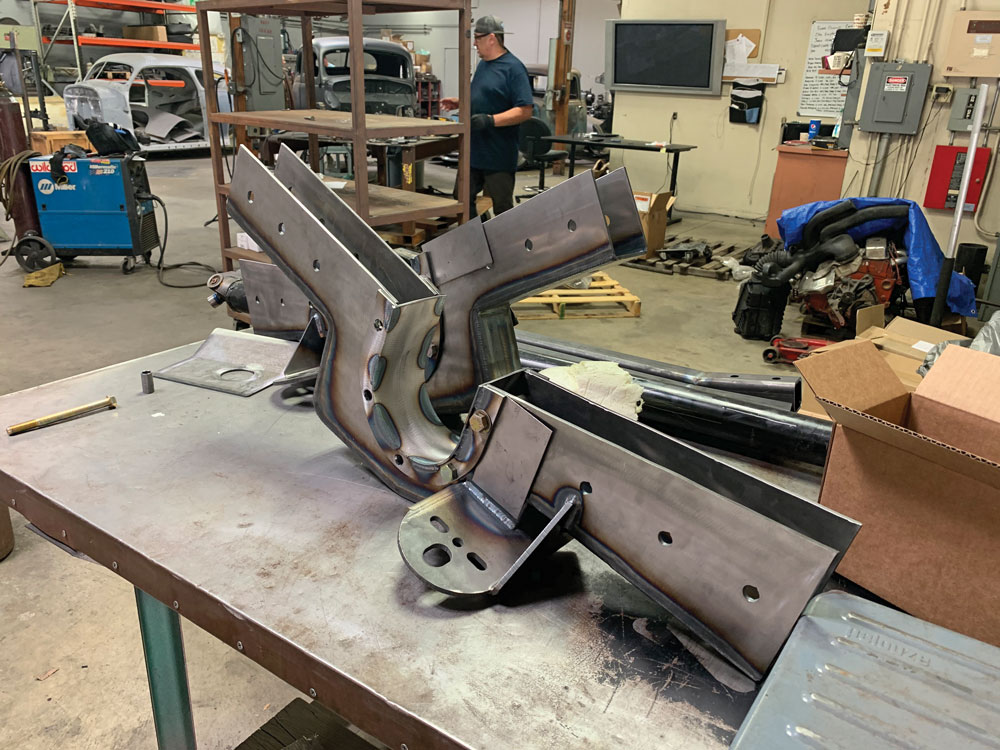 Read More: Golden Star Classic Auto Parts OEM Squarebody Door
Today, JBC has expanded their line of complete kits to cover a wide range of car and truck applications, as well as one-off custom kits, and is continually staying ahead of the aftermarket suspension curve while the rest of the world is continually trying to flatten this crazy pandemic curve!
Jimenez Bros. Customs
jimenezbroscustoms.net