Ryan DeLancey's Squarebody GMC Sierra Classic, a Simple Plan
By Chuck Vranas   –   Photography by the Author
In your teens, it's easy to fall into the stream of endless influencers online hawking everything from the latest lifestyle trends and electronic glitz to the constantly changing world of music and fashion styles. Couple this with a fascination of hopped-up imports and even EVs and it seems that there's very little focus being paid to the world of classic trucks and hot rodding. Peel back the surface, however, and you'll see that our hobby is in great shape moving forward. Take a walk through any local or large-scale automotive event and you'll experience a large number of young people not only attending but also showcasing their own builds, laying rock-solid groundwork for the future.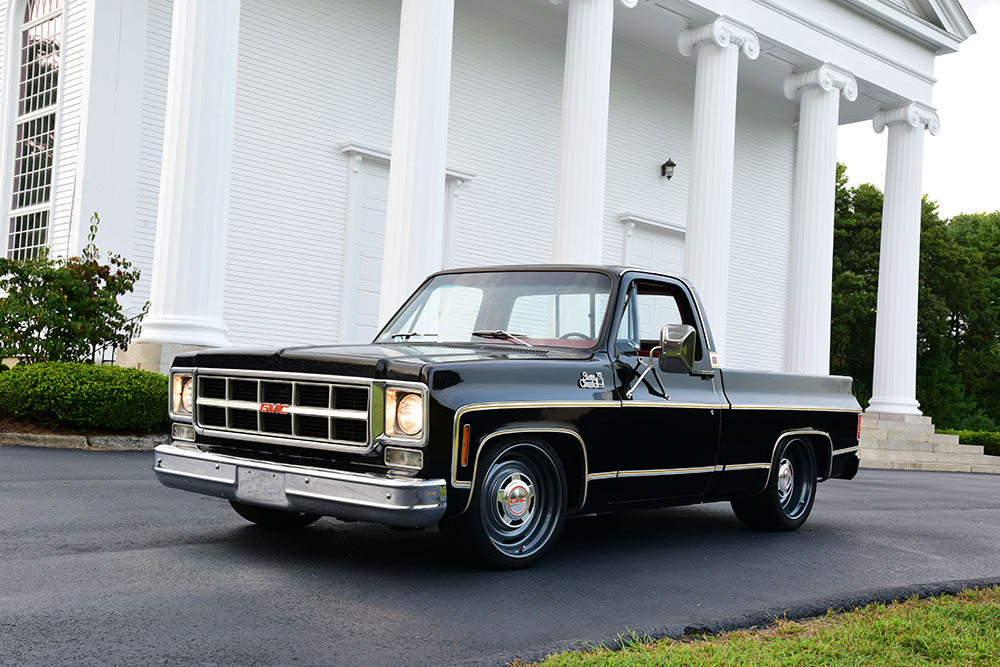 Read More: How-To: Rear Disc Brake Conversion Kit For OBS Trucks
When you grow up with the coolest parents in the neighborhood, their passion for classic trucks and Chevy muscles cars is bound to set you on the performance path. The Squarebody 1977 GMC High Sierra Classic laid out across our pages is the perfect springboard for 16-year-old Ryan DeLancey, of Middleboro, Massachusetts, to cruise into those high school years with plenty of nostalgic style, separating his ride from a sea of mundane transports settled in the student parking lot. With parents like Dave and Monique DeLancey at the automotive helm, he and his sisters have had the opportunity to grow up in the front seats of a number of extremely cool trucks and full size Chevys, all packing cutting-edge platforms with fire-breathing LS engine underhood. Couple this with the formative years spent on dirt bikes, ATVs, and BMX bikes and it's easy to see that the timing was right for the next step in his journey.
Deciding on just the right base to get started with was a family affair, one where the old truck would need to be a safe driver and at the same time fully utilitarian. Making the decision to start looking for a third-generation Squarebody with a nice, original patina is a task that takes time, especially when you're looking for a diamond in a pile of sand. After a solid search, Dave located a pristine, original '77 GMC Truck at a small used car dealership in Georgia. It was easy to see that the nicely optioned High Sierra had been treated quite well over the past 40-plus years, still wearing its original paint while being rust and dent free. Without wasting any time, a deal was made, with the truck being shipped back to Massachusetts. Once in the home shop, Dave met with Chris Cerce of Chris Cerce Customs in Taunton, Massachusetts, to discuss laying out a simple plan to bring the squarebody truck to the next level while retaining its amazing patina and trim. Having built a number of high-level rides with Cerce in the past, it was easy for the pair to nail down the direction of the build. Let's take a look at what makes this truck so bitchin.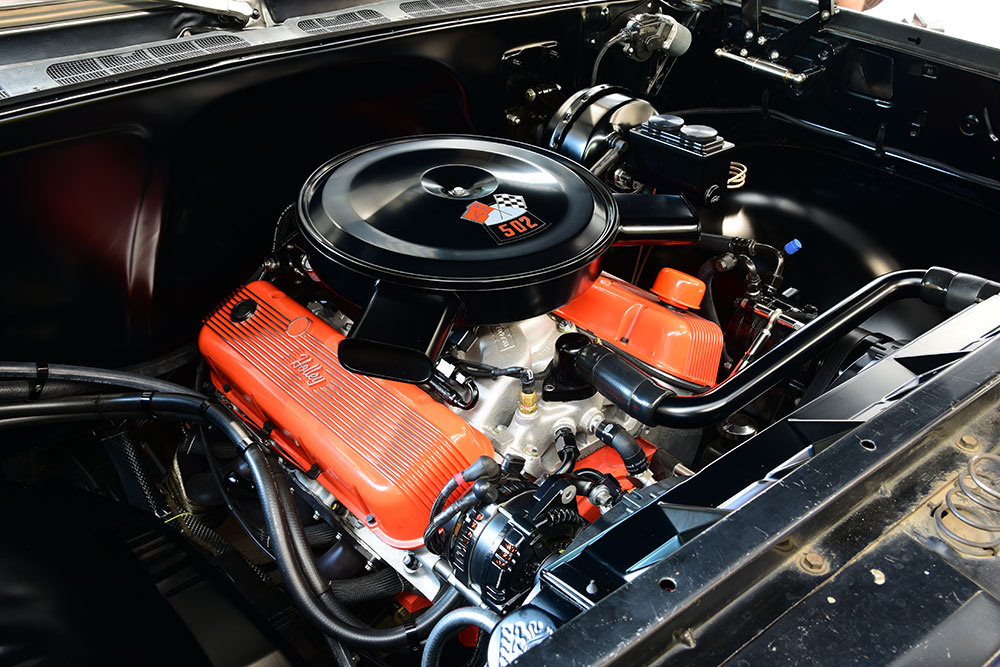 Read More: Chevy Advance Design Truck, Perfected?
Once delivered to Chris Cerce Customs, the chassis was separated from the cab and bed for evaluation by the team, including Cerce, Noah Raposo, Eric Camara, and Marco Martins. While the chassis and original V8 driveline were in solid shape, a decision was made to sell the roller to a restorer to make way for plenty of cutting-edge handling from a Roadster Shop Chassis. Dave selected one of their expertly crafted SPEC-Series chassis showcasing their exclusive CNC laser cut and contoured frame rails (stepped front and rear for a wicked ride height), linked together with custom crossmembers and bracing. To add plenty of ease in installation, Roadster Shop also utilizes all factory mounting points for body, bumper, and core support mounts, as well as offering crossmembers and chassis bracing, allowing for up to a 3-inch exhaust.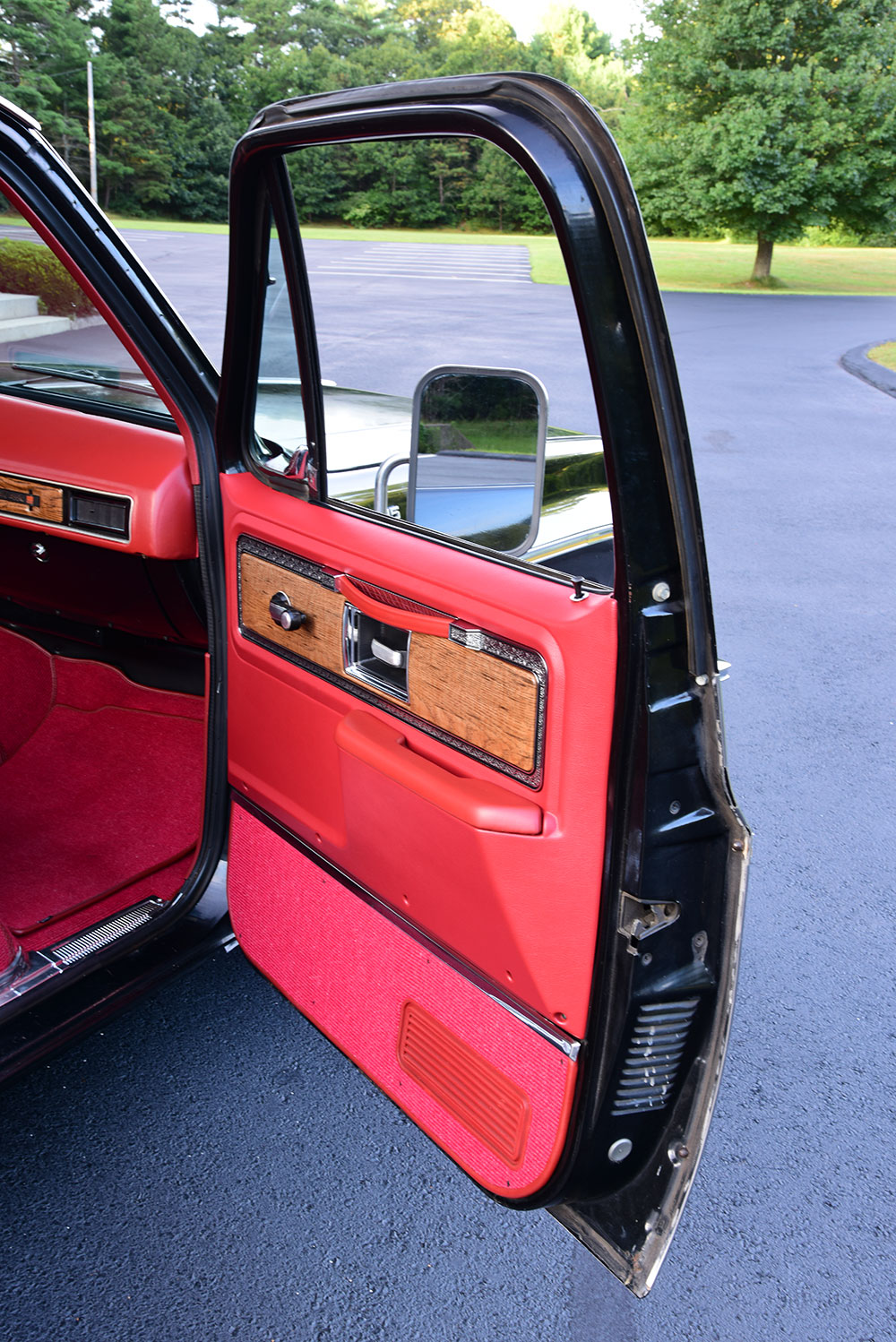 Out back, a Ford 9 inch rear end is filled with 31-spline axles linked to a Strange Engineering Pro Series nodular iron third member turning 3:73 gears matched to an Eaton Detroit Truetrac differential. It's all nailed in place by a Roadster Shop parallel four-bar combined with matching Roadster Shop SV single-adjustable Fox coilovers. For handling like it's on 'rails, Roadster Shop' Independent Front Suspension is packed with all the right bits, including boxed lower control arms with tubular uppers matched to Wilwood ProSpindles, Roadster Shop SV single-adjustable Fox coilovers, power rack-and-pinion steering, and heavy-duty sway bar. To stop on a dime, a Baer Remaster dual master moves fluid through stainless lines to Baer Pro+ 14-inch drilled-and-vented two-piece rotors with matching six-piston calipers mounted at each corner. For a classic look connecting it all to the street, a set of OE1 Forgeline wheels, sized 20×10 front and 20×12 rear with stock hubcaps, wear Michelin Pilot Sport 4S tires, sized P285/30ZR20 and P345/30ZR20, respectively.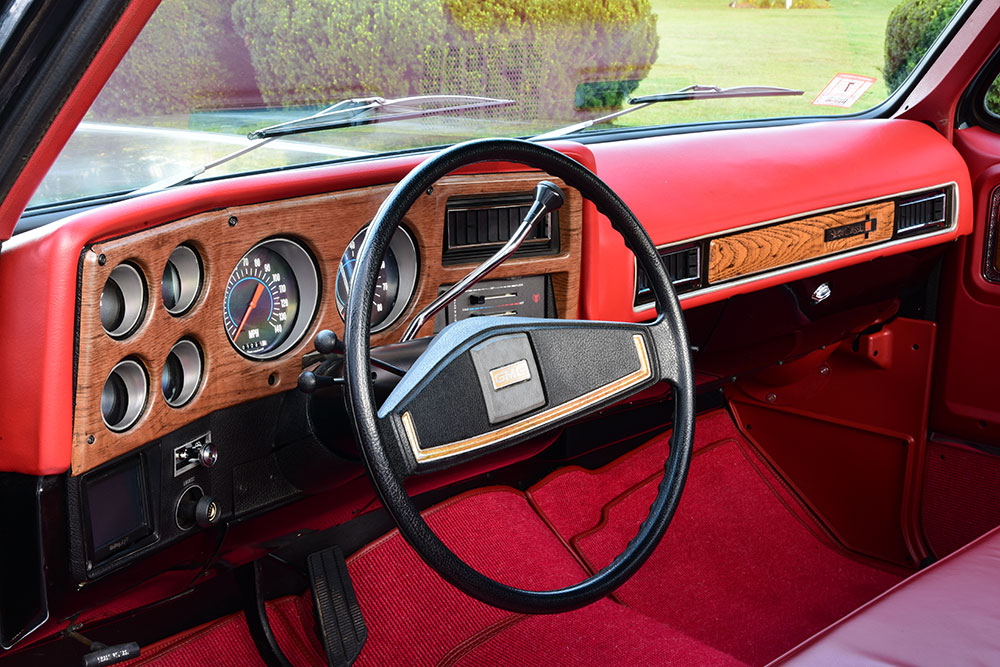 With plenty of aggressive LS power already in the family, father and son made the decision to opt for big-block thunder this time around, so a call was made to Chevrolet Performance for one of their ferocious ZZ502 crate engines. A fresh cast-iron block with four-bolt mains was packed with a speed shop full of go-fast goods, starting with a forged steel crank with matching shot-peened rods wearing forged aluminum pistons getting bumped by a hydraulic roller cam. A set of high-performance oval-port aluminum heads with 110cc chambers generate seamless power, especially when matched to a dual-plane Weiand Stealth intake wearing a Holley Terminator Max EFI with a 950-cfm 4 barrel throttle body crowned by a GM dual-snorkel air cleaner. The Chris Cerce Customs team worked their magic underhood by smoothing out the engine bay and laying down a perfect coating of satin black to bring it all to life. Other cool details include a Billet Specialties accessory drive, Holley Vintage-Series finned aluminum valve covers, Griffin radiator, Spal fans, and Eddie Motorsports hood hinges. A Holley Terminator management system lights the fire with exhaust flowing through Hedman Headers to a Chris Cerce Customs 3-inch custom stainless exhaust with MagnaFlow mufflers. The goods move through a warmed-over GM 4L80E transmission packed with a 10-inch B&M torque converter from Accurate Transmission of New Haven, Connecticut, to a custom driveshaft.
Read More: Edog Design's Traditional Lowrider Truck Goes Hard in the Paint
When it came time to address the cab and bed, it was obvious that nature had done its best to give the truck an outstanding patina over the years. The fact that there wasn't a need for bodywork or rust repairs made moving forward a snap for the CCC team, instead focusing on fully rewiring the truck with a kit from Ron Francis to prepare for freshening up the cab. Inside, the factory dash received a new pad from LMC Truck while also being filled with new dials from Classic Instruments to monitor the vitals. A factory tilt column and steering wheel carves the course with cool breezes thanks to Southern Air. To bring plenty of comfort to the mix, the factory bench was treated to yards of fresh red leather by Mitch's Kustoms of Monson, Massachusetts, who also added the complementing red square-weave carpeting and classic door panels from LMC Truck. This is one GMC that's making itself known with the next generation at the wheel and to us that's a testament to the future of our hobby.