By Brian Brennan – Photography by Gary Rosier
The 1957 Buick Special was just that–a special car with its rear deck window and two complementary quarter windows. (This rear window treatment was also found on the 1957 Olds.) The one-year-only rear glass treatment makes the 1957 Buick Special both unique and particularly stylish. To this day hot rodders all have their favorite car but you mention the 1957 Buick Special two-door hardtop and all will declare that it's on their "list" because of the rear glass treatment.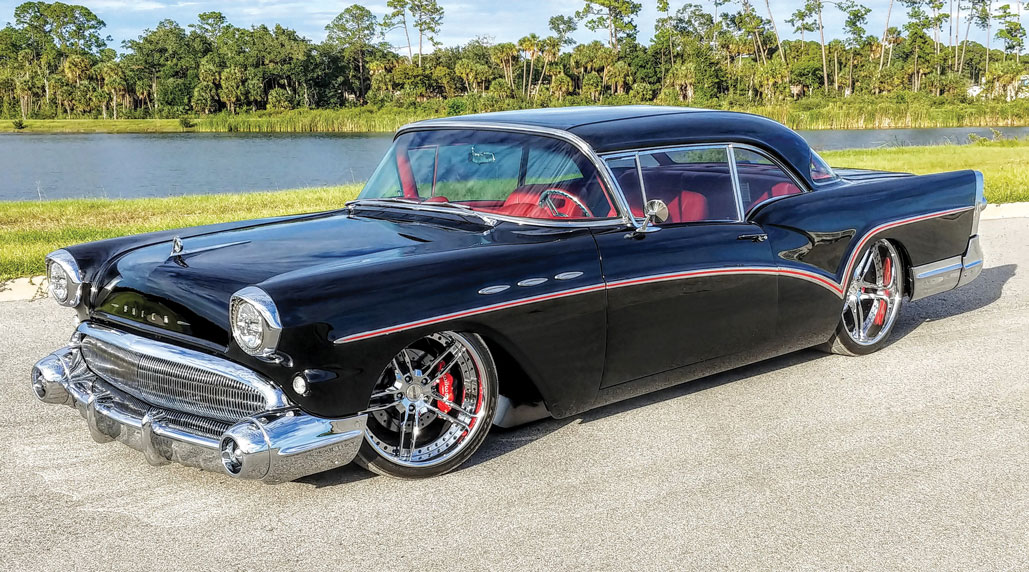 Check Out this: LS Swapped Buick!
Sammy and Diane Vaughn, of Daytona Beach, Florida, have this excellent example of what can be done with a Buick Special. Sammy will tell you that he was "bit" by the car bug early on in life—especially the 1957 Buick Special.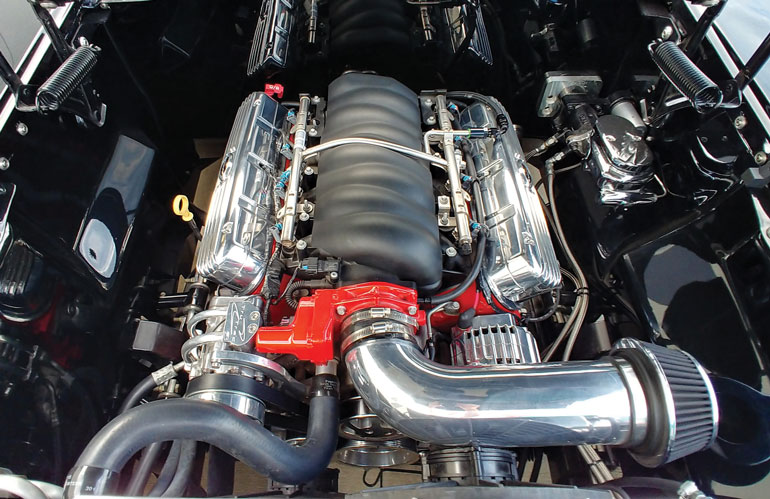 As is generally the case, it would take time to reach that point in life where one can afford what one wants. No stranger to '50s- and '60s-era Detroit cars, Sammy thoroughly enjoyed a 1967 Oldsmobile 442 but when that went away the years passed and over time the 1957 Buick Special you see here came into the Vaughns life and the next step was set into motion.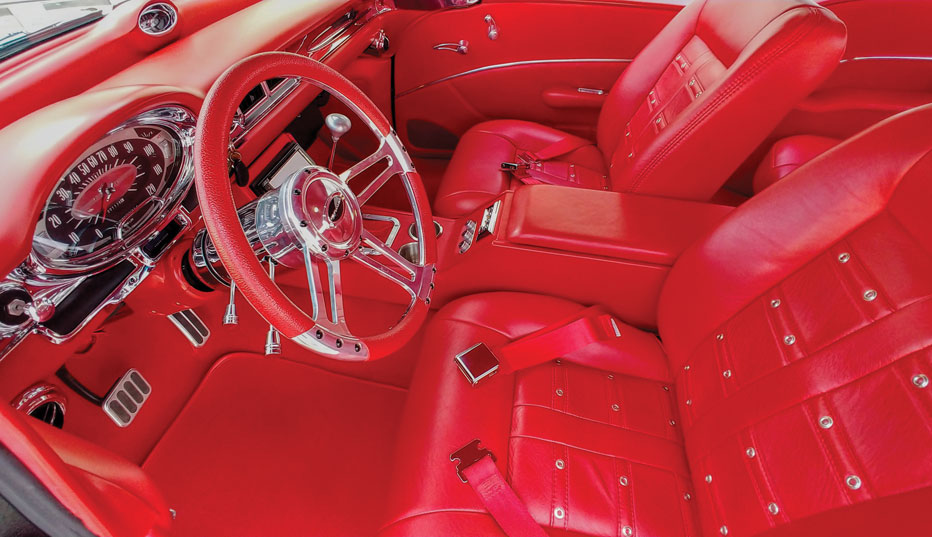 A visit with Paul Newman of Classic Muscle Motor Company (CMMC) in Florida set the wheels in motion, literally. A Roadster Shop (RS) chassis was used and matched up to the 1957 Buick Special wheelbase and from here the RS IFS and rear suspension were hung. In front, the basis for the IFS are Corvette C5 spindles with RideTech ShockWaves air suspension with polished Hot Rod shocks from RideTech.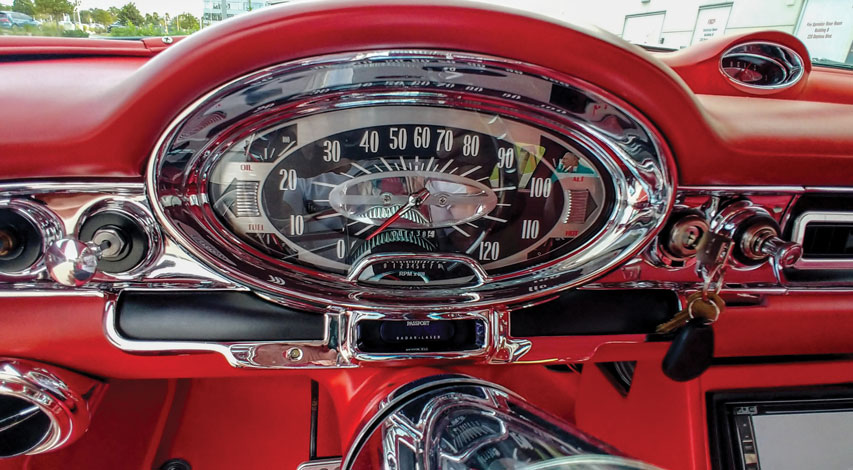 The steering is a bringing together of a Detroit Speed rack-and-pinion with an ididit steering column. In back, the suspension is based on an RS 9-inch housing supplied Strange 3.50 Truetrac gears and 31-spline axles, accompanied by a RideTech airbag system with shocks, an RS Panhard bar, and Wilwood 6 piston big brake kit; red powdercoat with drilled and vented 13-inch rotors are used both front and rear.
Bringing the stopping force to the forefront is a Hydratech braking system complete with a chromed Corvette C3 master cylinder and hydraulic brake assist. The rolling stock itself is comprised of a set of B-Forged wheels,  20s in front and 22s in back, wrapped with Nitto Extreme's 245/35ZR20s and 285/35ZR22s.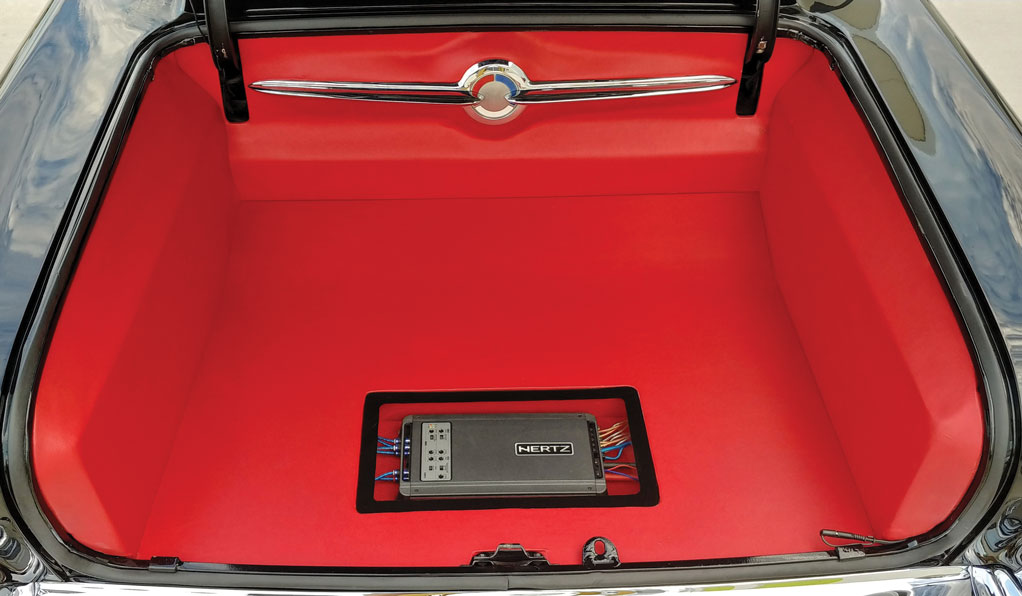 The Buick Special is stock bodied with a few modifications to the floorboard to have it wrap around the RS chassis, mini-tubs to accept the very large wheels and tires, and it's painted by CMMC. The color is a rich black in Axalta Chromabase basecoat with multiple clearcoats sprayed over the top. Look closely at the beltline trim and you will see a bright red inset color—drawing attention to the shocking red interior.
Speaking of the interior, the striking red presentation is done in Italian red leather throughout. The dashboard is a stock 1957 Buick Special outfitted with Classic Instruments Cluster from their custom shop. More dash appointments include the Vintage Air A/C system, Pioneer stereo arrangement, with a pair of trunk-located Optima batteries and American Autowire Highway 22 Plus wiring the entire car, all done at CMMC. To this there's an ididit steering column with a red leather–wrapped Billet Specialties Steering wheel at the ready; foot pedal treatment comes by way of Lokar. The front seating is a pair of Cadillac Eldorado bucket seats with custom bolsters and seatbelts all stitched in the red Italian leather by CMMC. The matching red carpeting is stitched from a Daytona weave—again from the sewing machines at CMMC.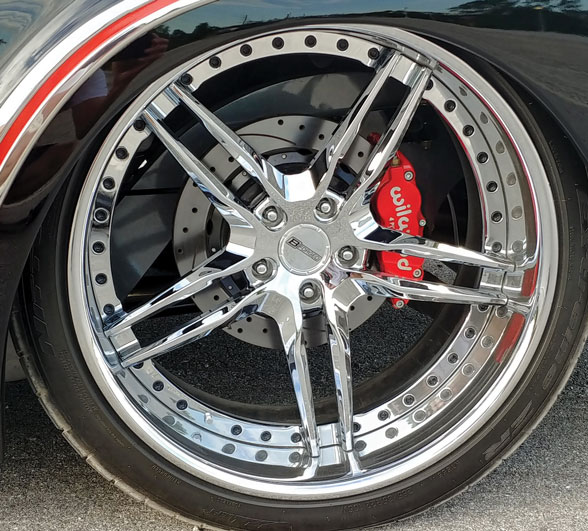 Read: Skillfully Refined: 1982 Custom K5 Blazer
Any hot rod wouldn't be worth its moniker if there wasn't ample power underhood. Such is the case with our 1957 Buick Special, as it is now home for an LS3 rated at 525 hp and 486 lb-ft of torque. To the LS, a Billet Specialties Tru Trac serpentine belt system is used along with an AutoRad custom radiator. Matched to the LS3 is a GM overdrive automatic transmission with a Lokar floor-mount shifter.
There's no doubting the timeless styling that the roofline of the 1957 Buick Special two-door sedan possesses. In our case Sammy was able to retain all of the good looks and enhance the performance many times over, making this a true modern-day hot rod. MR