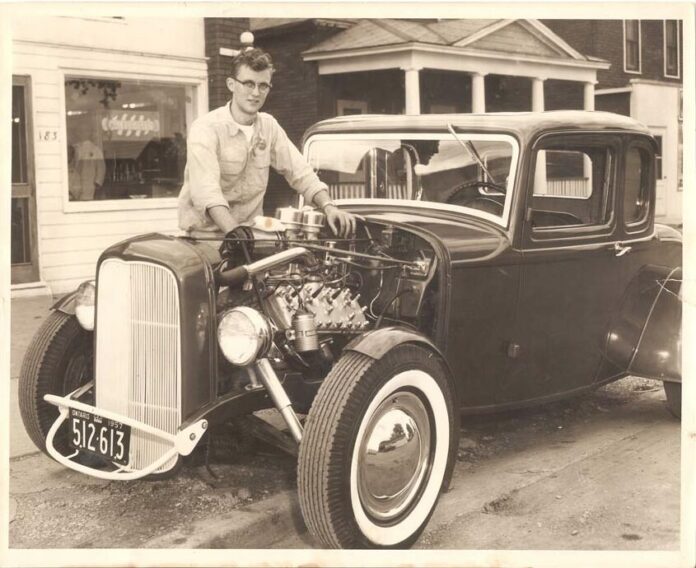 Rob and Marilyn Morrison's Family Heirloom 1932 Ford Coupe
By Chuck Vranas – Photography by the Author
There's nothing better than being able to trace back the roots of a traditional hot rod to the day when it was first built. What was the inspiration for the project and how did it come about? Maybe it was a teenager looking to impress everyone at school, or was it possibly the thrill of building the car while hanging out with buddies in your driveway? Maybe it's a 1932 Ford 5 Window Coupe built as a custom, complete with a channeled body and a vintage Ford flathead?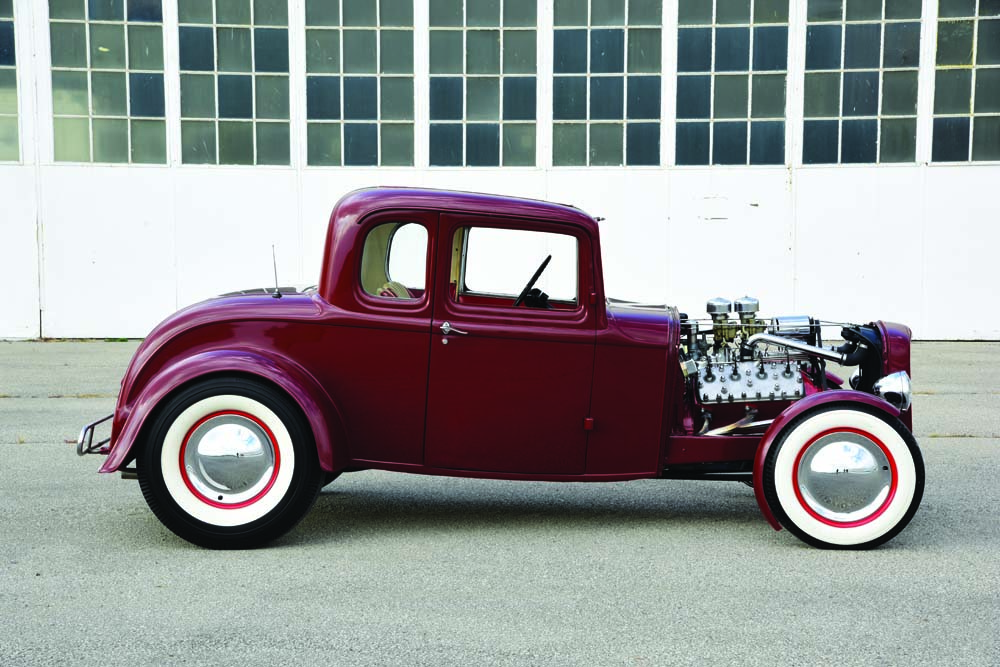 Many times, if you're lucky enough, you can find a basket case thanks to a private lead and then discover its lineage. Dig a bit deeper and just maybe you'll get your hands on a few photos depicting its original glory and quite possibly the missing bits to bring it back to its original brilliance.
Read More: Masterfully Built: 502 Big Block Powered 1950 Buick Sedanette
Sometimes though, an old hot rod becomes your birthright. For Rob Morrison of Dunnville, Ontario, Canada, growing up in the family garage while his dad, Paul, was wrenching on cars, he and brother Gord had a front-row seat in the confines of a tattered, Deuce Coupe. This wasn't just any old shell however, it was the remains of one that a member of his family built way back in 1955. It's quite a timeline of how he and his wife, Marilyn, brought the chopped and channeled 1932 Ford 5 Window Coupe displayed across these pages back to its original glory. Hot rodding is all about the journey, and this car has a great story.
Back in 1955 in Fort Erie, Canada, Maurice Fostrey (Paul's cousin) swapped $100 for the keys to a bone-stock 1932 Ford 5 Window Coupe he had been longing for. With ideas already percolating in his head, the 17-year-old also purchased a 1940 Ford convertible as a donor for its driveline, brakes, and suspension. In the months that followed, the young teen infused everything that he had studied in the little books, adding his own fingerprint to make his car stand out from the rest.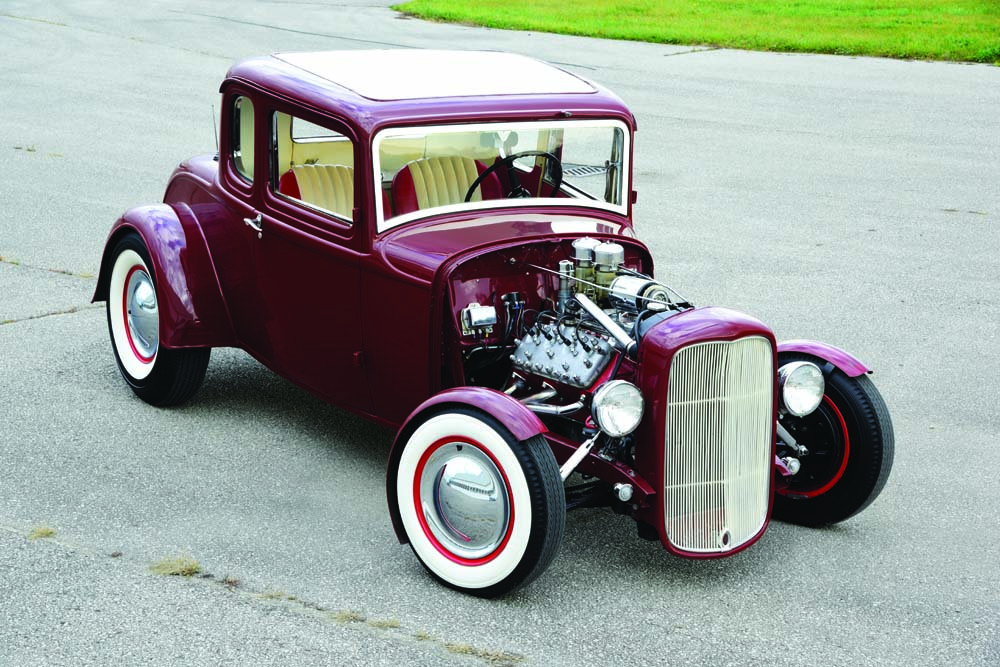 The experience in building the neat red hop-up was even documented in his local newspaper, The Fort Erie News, in an article titled "True Hot Rodder Strives for Safety, Beauty, and Speed." In the article, Maurice explained to the reporter that these were the three most important elements in his build to create something unique that would out-perform others while paying homage to Henry Ford's "ideal car for hot rodders."
To dial in the right combination on the build, the stance was of the utmost importance, so Maurice channeled the Deuce Coupe 7 inches, molded the rear fenders to the body, fabricated a rear roll pan and other details before adding the final gloss. By the time 1957 arrived, he was off to college and the old Ford coupe found a new owner who completed the interior and any remaining details.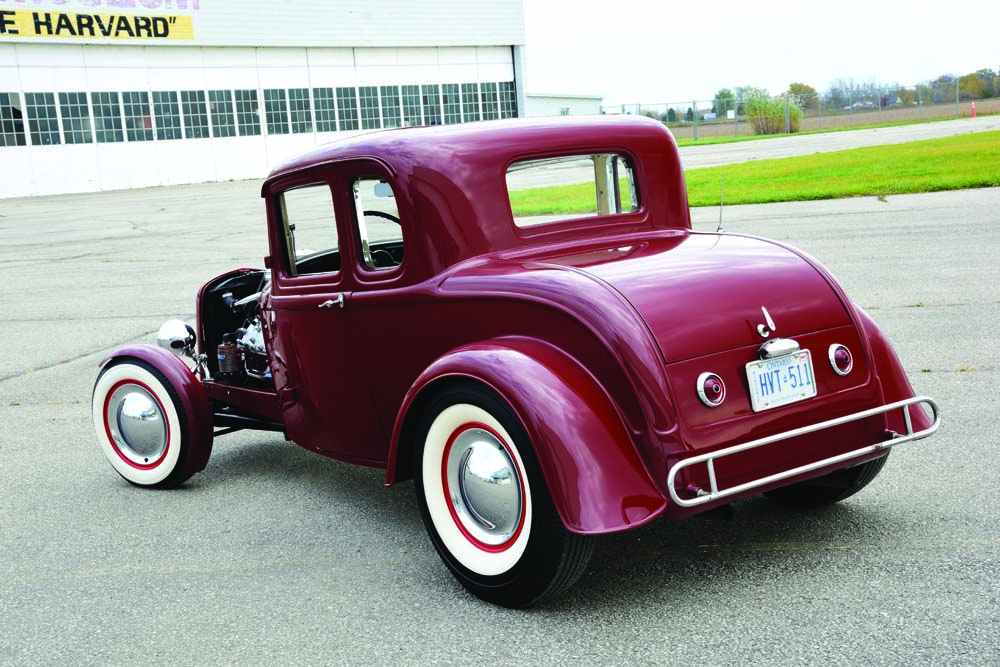 The new owner entered the car in the area's very first indoor event hosted by Bob Larivee Sr. Taking place at The Forum in Hamilton, Ontario, in 1959, the Deuce Coupe achieved Second Place in the Altered Street Coupe Class. Having always had a fascination with the car, Paul had tracked its owners over the years, eventually losing sight of it in the early '70s.
It was by chance years later that he and his brother, Ken, acted on a lead that brought them to a barn in a town north of Dundas. Peering into the structure they were once again face-to-face with the old Ford coupe. As time passed it was common for many hot rods to change with the times—although not always in the right direction. The old Ford didn't particularly age well as it entered the '70s and beyond and was now wearing metallic green paint with many other unappealing updates.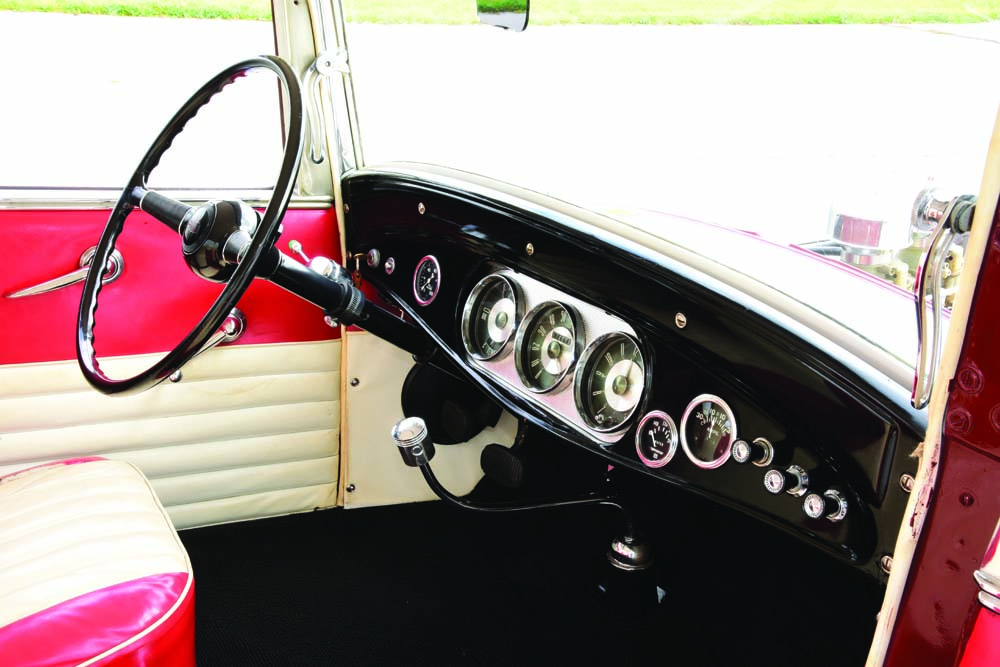 The base of the car was still unchanged, including the updated Ford suspension and driveline. Seeing it was more or less complete, Ken made a deal and brought the car home. Moving forward, he cruised the car in its current state for a while until a decision was made to tear it down in Paul's garage to get it ready to be restored. Well, family obligations came along and the Deuce Coupe sat in stasis, eventually becoming an inspiration for a young Rob as he was growing into his teens.
As fate would have it, Rob wound up making a deal with his uncle by swapping a recently completed 1949 Ford Tudor for the Deuce Coupe project in 1992. Starting with the original frame, it was stripped and boxed from the firewall forward by Bob Cranston. Out back a 1940 Ford rear packs 4.11 gears and is suspended in place by a matching wishbone combined with a parallel leaf spring and tube shocks.
Read More: What is a Neutral Safety Switch and Why it is Important
Upfront a 1940 Ford axle meets matching spindles combined with a stock transverse leaf spring and chrome tube shocks. Maurice believed that safety was a primary concern when building a hot rod and incorporated a 1940 Ford master cylinder pushing fluid through stainless steel brake lines to matching drum brakes at each corner. Linking it to the street is a set of 15×5 Ford steelies capped with Firestone/Coker bigs 'n' littles wide whites with caps.
Since nothing sounds better than a hopped-up Flathead V8, the coupe has its original 1942 Ford Flathead V8 back between the 'rails. The engine was massaged to 245 ci and packed with all the right goods, including a Merc crank and rods topped with matching pistons getting bumped by a stock cam. A set of Canadian high-compression aluminum heads make plenty of power, especially when matched to an Edmunds two-pot intake wearing Ford 94-series carbs and vintage chrome air cleaners.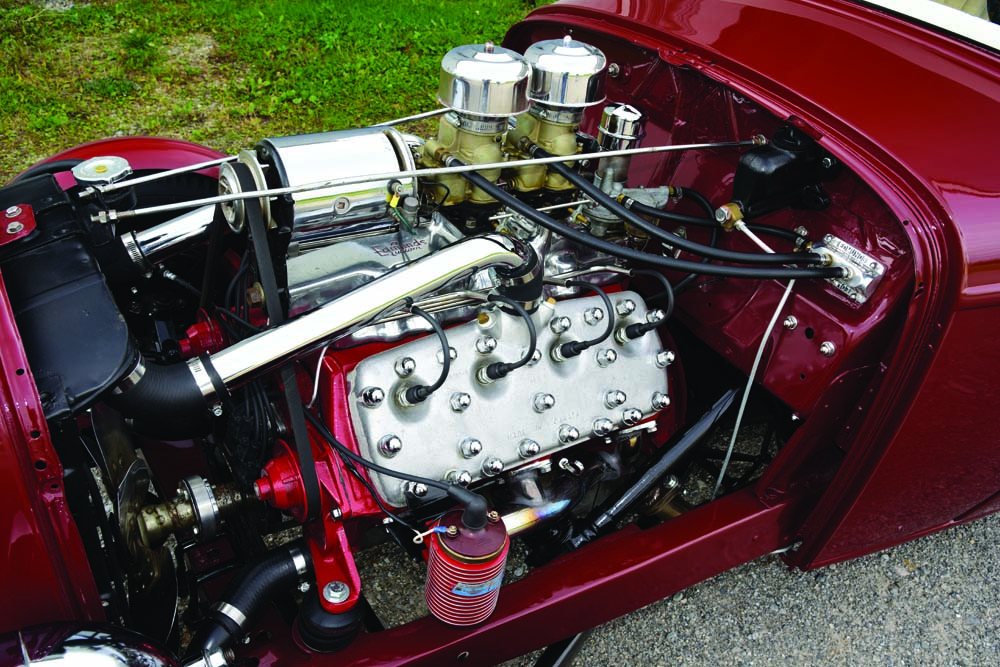 A stock ignition system lights the fire with spent gases pushing through the original homespun chrome headers linked to a 2-inch stainless steel exhaust with glass packs. The goods move through a refreshed 1939 Ford transmission via a torque tube.
Read More: Hot Rod Model T: 1926 Ford Tudor Sedan
Thankfully the gennie Ford steel body, originally manufactured in Canada, withstood the test of time without being devastated by rust or alterations. It was stripped clean, revealing all of the updates initially completed by Maurice, including a 7-inch channel, molding of the rear fenders to the body, fabricating a custom rear roll pan, custom nerf bar, and adding 1950 Pontiac taillights. The vintage steel was massaged to perfection by Terry Hayes of Greensville who also laid down the classic coating of Sherwin-Williams 1954 Buick Titian Red, bringing everything back to life.
Inside it's a perfect combination of style, starting with a stock dash fitted with a 1951 Packard gauge cluster combined with early Stewart-Warner gauges to monitor the vitals. A 1940 Ford steering wheel and column move through a matching steering box while a custom shifter pulls gears. The original interior by Irish Brothers Auto Trim of Hamilton, Ontario, installed in 1958 still looks great and incorporates early '50s-era Morris Minor seats buckets covered in a classic red and white tuck 'n' roll with complementing side panels and black loop carpet. Wiring by Peter Foulds of Hamilton completes the build.
Rob and Marilyn have done an amazing job restoring this family heirloom hot rod and we know they'll keep Maurice's vision alive for decades to come as it hits the streets once again. MR