Dino's Git Down No. 12
By Rob Fortier   –   Photography by the Author
Words alone cannot describe the feeling that's still percolating from this past weekend's Arizona adventure … aka, the 12th edition of Dino's Git Down. The show may have ended two days ago, but the buzz is still, well, buzzing!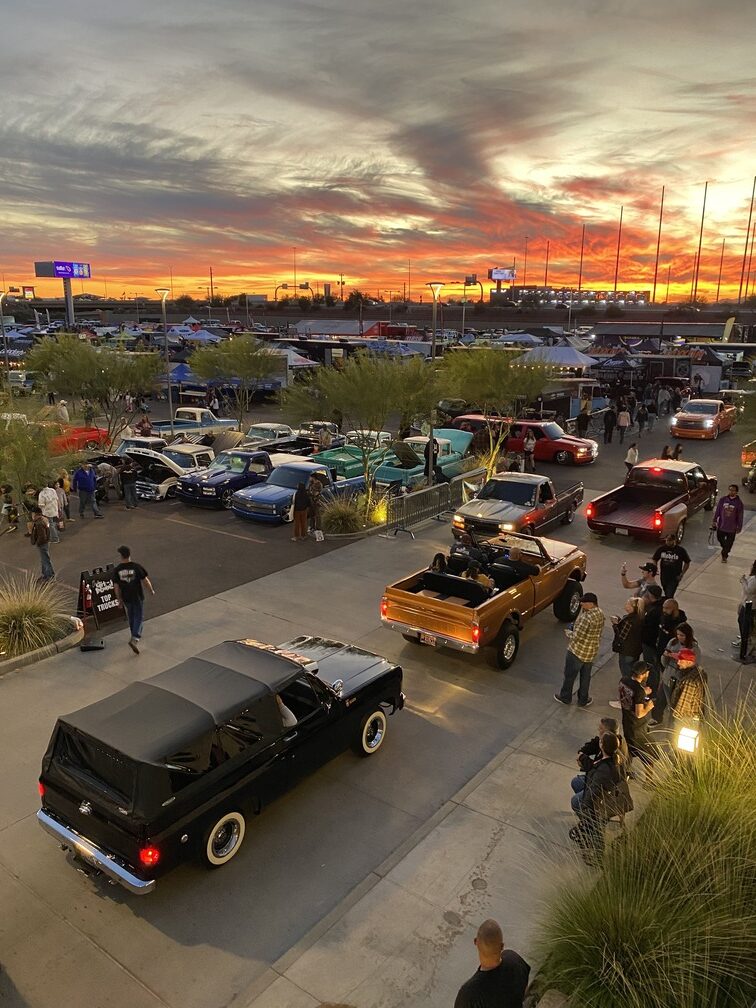 The adventure began Thursday morning with the not-so-anticipated drive from SoCal to Glendale, Arizona (playing Frogger with umpteen million semitrucks over the course of four hours is not my favorite thing to do behind the wheel!). But good time was made in a comfy new Camry from the local rental outlet—sucking down a gallon of alcohol-infused fuel every 40 miles!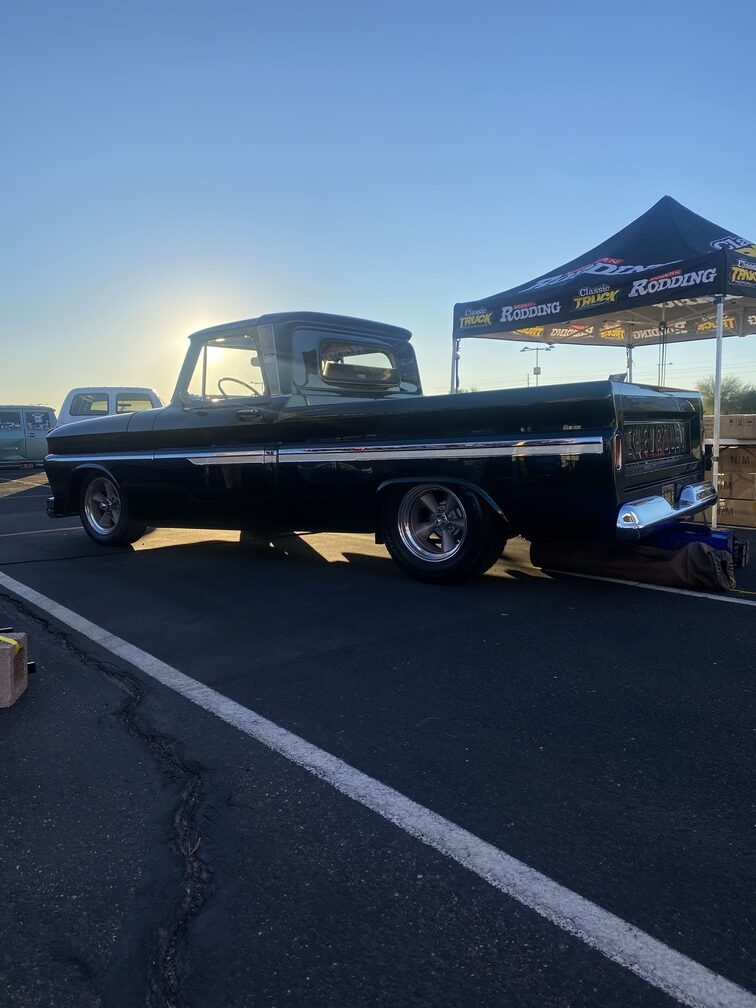 But once I'd successfully completed that white-knuckle drive and exited the 101 in the West Phoenix Valley, I was quickly taken aback by the new show venue: State Farm (Cardinal's) Stadium. Dino had been raving about how great this new location was, and boy was he right! Just a stone's throw—or less than a block—away from the previous Westgate Entertainment District locale, the new spot is more than "just one of the parking lots adjacent to the stadium!" With an accompanying terrace-style restaurant/bar with outdoor lounge as well as a grassy "tailgate" area that was used for just that purpose—non-tailgate tailgating (BBQ'ing, corn hole'n, and so forth)—suffice it to say, it seemed to fit the Git Down to a tee.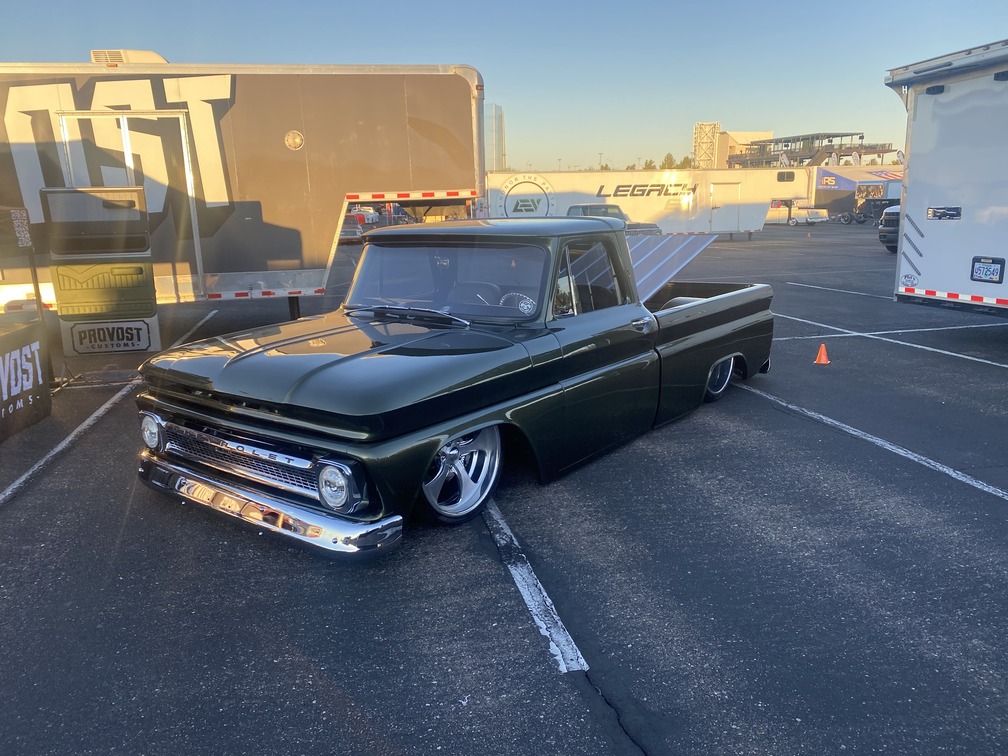 Before the Git Down had begun, there were a couple of Thursday pre-parties going down: the traditional Tre 5 Customs open house just down the street, and for the first time, a kickback party hosted by Big Homie Customs on the other side of town in Mesa.
But come Friday morning the Git Down was on—and when I say "on," I mean in an overwhelming way! All the adjoining streets leading up/into State Farm Stadium were jam-packed with GM trucks of all shapes, sizes, and, of course, build styles. Within a few short hours, the parking lot itself, which had already accommodated nearly 150 vendors, was packed to the gills with said trucks … thousands of trucks! From 9 a.m. clear till 9 p.m., without a doubt Dino's was the biggest it's ever been—and there was still one more day to go! The addition of a cruising lane that circumferenced the vendors just made the show that much more interactive in the long run.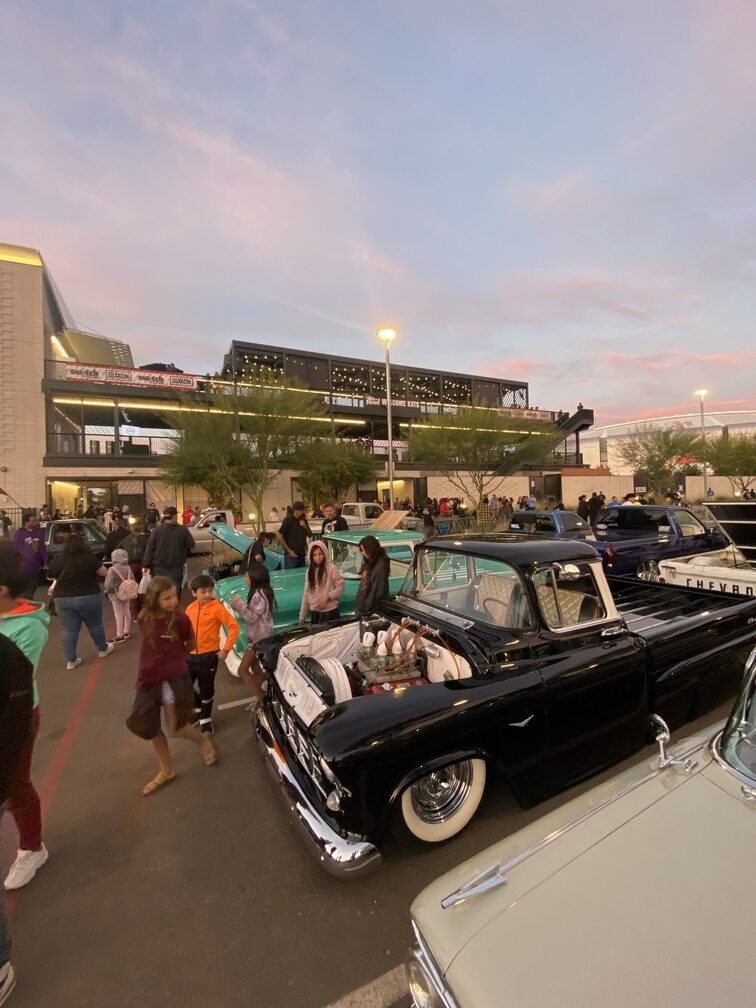 While Friday is always reserved for trucks only, Dino opens the show to GM passenger cars on Saturday—and to avoid any potential gridlock coming into the venue, he and his crew opened the gates two hours earlier, which ultimately spread out the show from 7 a.m. to 3 p.m. this year.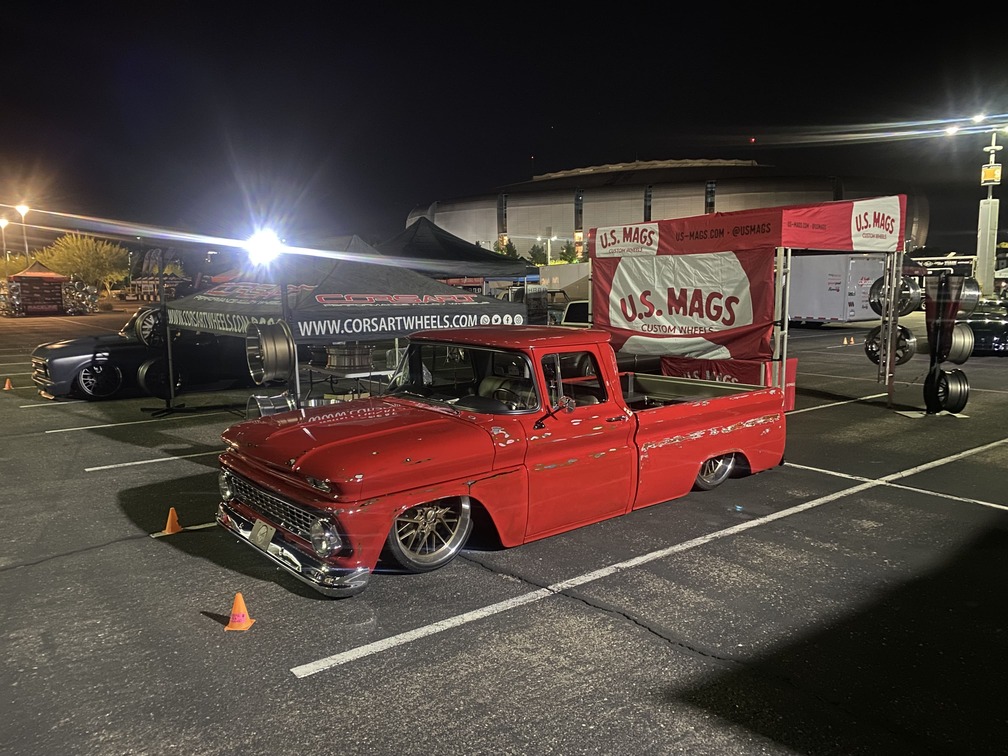 Can Dino's get any bigger? Going out on a limb to say hell yes! With any and all growing pains overcome, the 2023 Git Down surely has a lot in store—and we can't wait!