This Bowtie Bonanza Continues to Blow Us Away
By Fuelish Media
Spanning two days, from November 10-11, the 2023 Dino's Git Down can only be aptly described as "madness." And let's clarify, this isn't a negative connotation–it's the kind of madness that ensues when thousands of people and trucks converge in one colossal celebration of automotive passion. With the specter of the pandemic gradually fading away, the event became a reunion of sorts, reuniting familiar faces not seen for a long time while welcoming a wave of newcomers into the fold.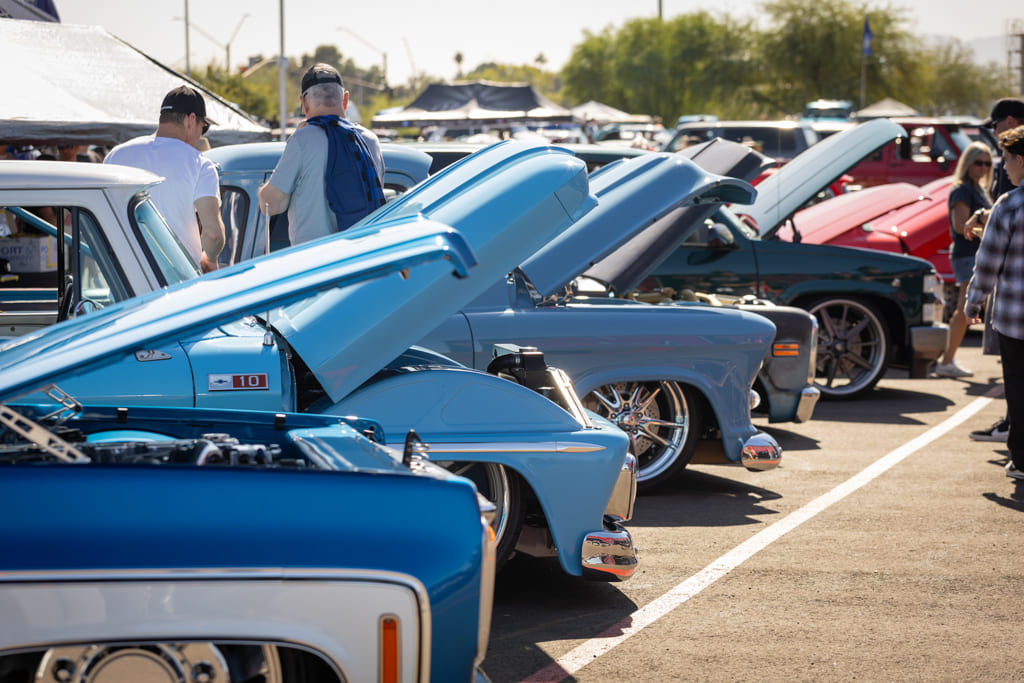 With every passing year, this "Chevy only" affair continues to take on an unprecedented leap in growth. As we pulled into the State Farm Stadium parking lot in Glendale, Arizona, on the inaugural morning, the sheer number of vehicles eagerly waiting to roll in caught us off guard. The venue, already expansive in previous years, seemed to have expanded even further, making it abundantly clear that this edition was going to be on a grander scale.
Check it out: The Inaugural GM Truck Fair Rolls into Greeneville, Tennessee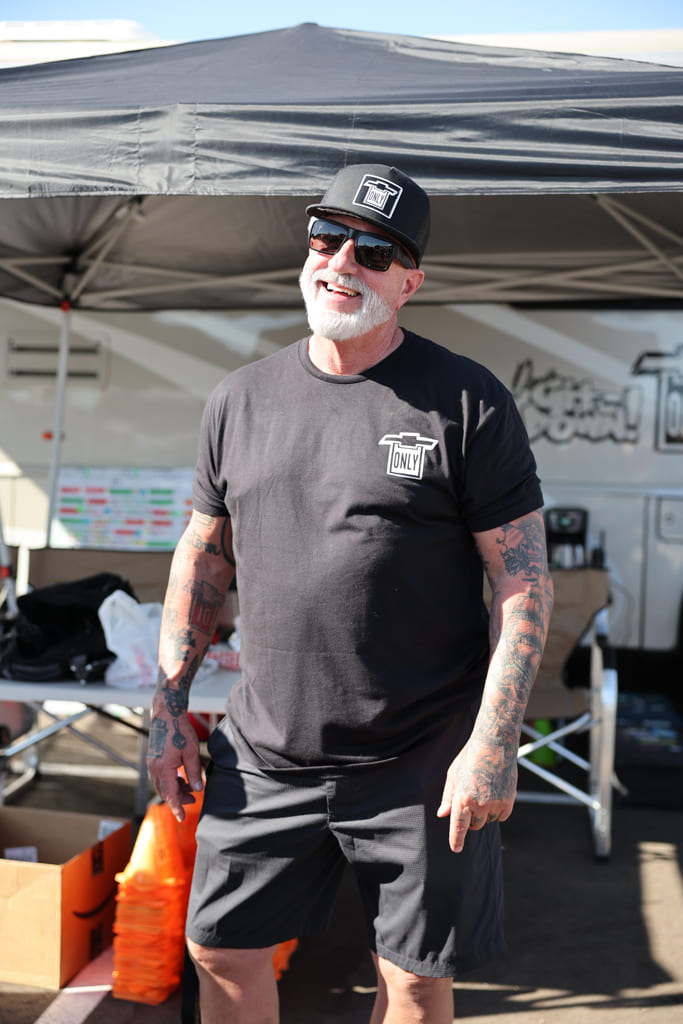 Stepping inside, the "Top 100" section immediately seized our attention with its remarkable display of top-tier rides, each a testament to meticulous craftsmanship. Surrounding this elite assembly was the vendor section, a bustling marketplace featuring the foremost parts companies in the industry. While walking through this massive section, one could not help but to stop by each booth, which were all flanked by some of the most awe-inspiring truck builds on the planet.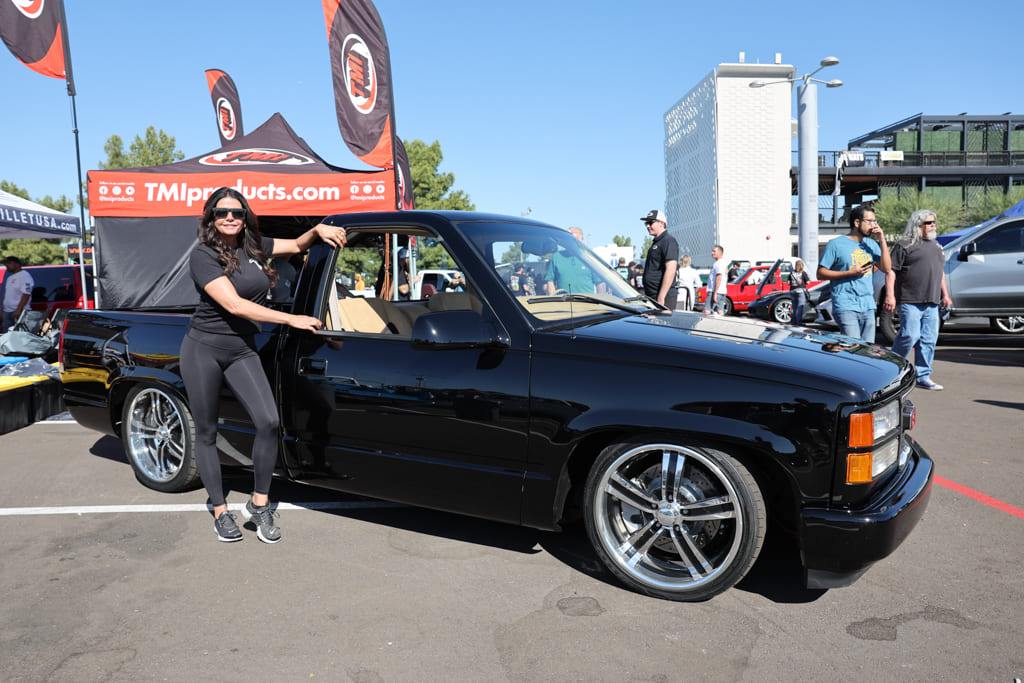 What sets Dino's Git Down apart extends beyond its sheer size. Notably, there are no awards to vie for, putting the focus squarely on the love for trucks rather than trophy collecting. Additionally, the event breaks free from the norm by being completely free for both show vehicles and spectators, an anomaly in a world where attendance usually comes at a cost. The turnout was so overwhelming that it threatened to overflow the enormous parking lot, turning the atmosphere into pure vehicular mayhem.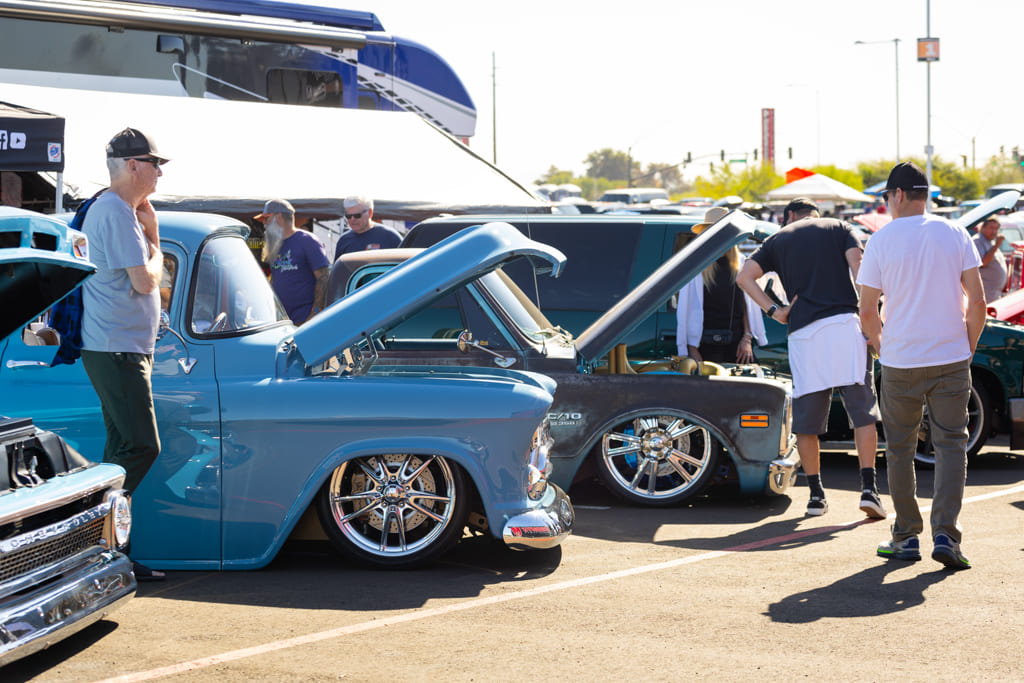 Amidst the automotive chaos, a few builds managed to stand out as undeniable head turners, stealing the spotlight in the midst of the madness. As we reflect on the 2023 Dino's Git Down, it's clear that the event has not only evolved but has become a beacon of unbridled passion for the truck community, a spectacle that transcends the boundaries of a traditional truck show. It's not just a gathering; it's a celebration of the enduring spirit of Bowtie enthusiasm.