Part 2: Lowering the Lid
By Tony Thacker – Photography by Author
Cutting up a customer's brand-new Brookville steel 3-window coupe Deuce body is always a daunting task, especially if you have never chopped a car before. Such was the dilemma of Evan Veazie of the Veazie Bros. hot rod shop in Pomona, California (the site of the old SO-CAL Speed Shop).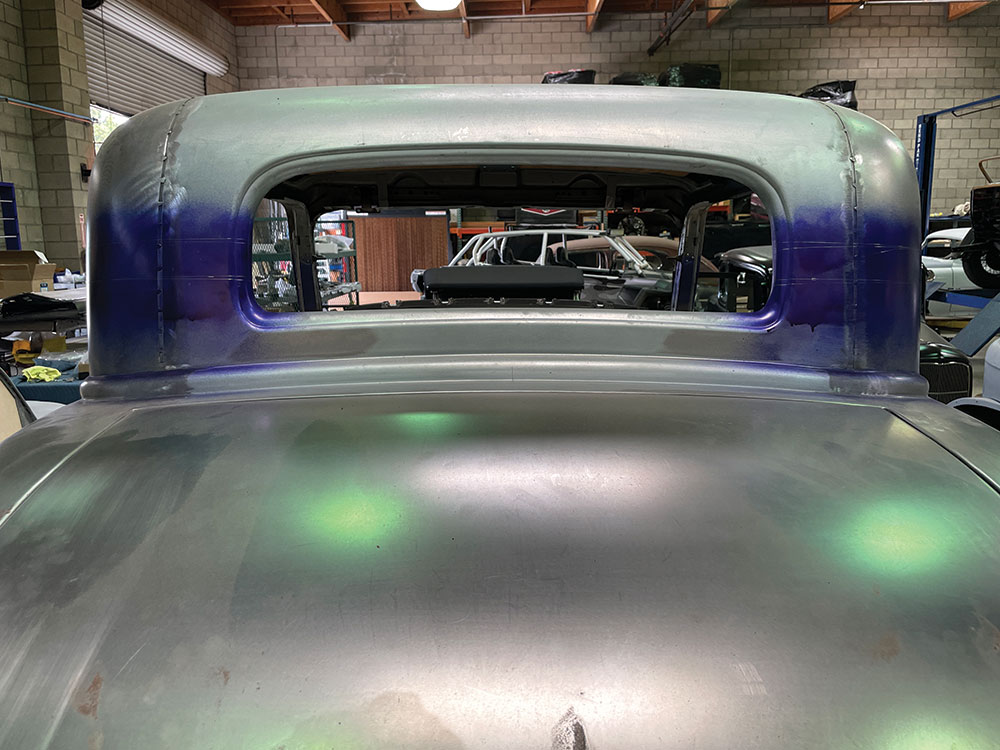 As we learned in part one, Evan shopped around and asked everybody he knew how to make his first cut, however, he ultimately digested all the good advice but went his own way, executing a simple but effective chop that is one of the cleanest cuts I have even seen, and I've seen a few.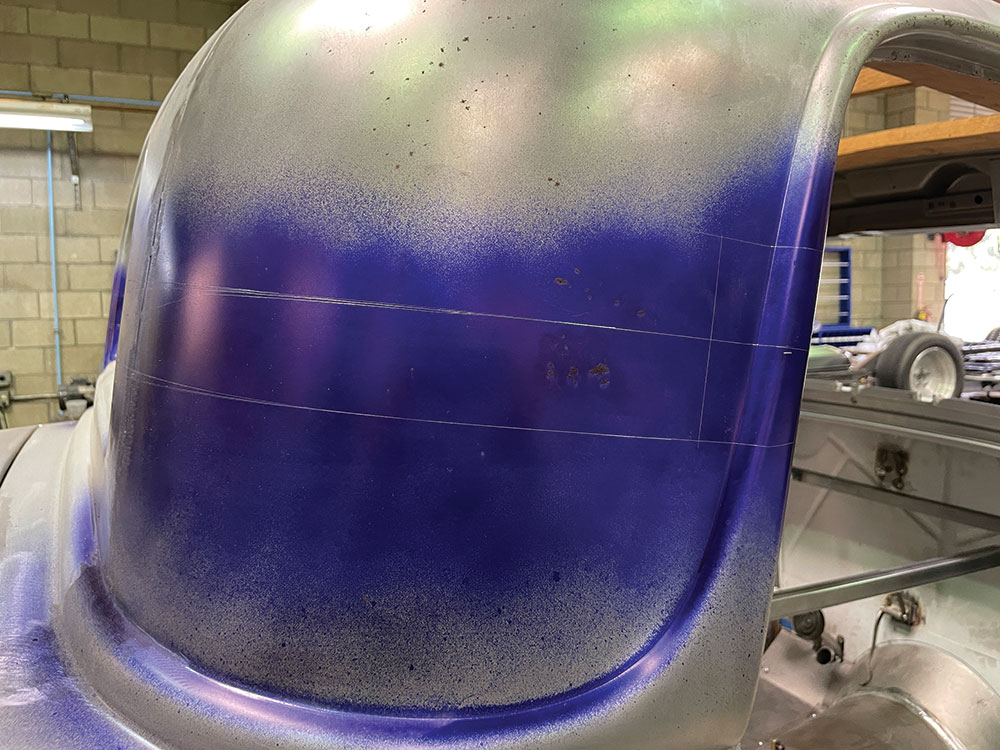 Read More: Building a Traditional '33 Ford Five-Window Coupe in 1960s Style
Instead of just slicing 2 inches out of the middle as most people would do, Evan carefully mapped out a plan to cut the roof in a step that allowed him to remove 2 inches and lower the roof until it aligned with the body. It was an amazingly smooth operation that took less than eight hours to complete. That's the main chop, however, and did not include chopping the doors, moldings, and so on, all of which took considerably longer and will be covered in a part three. It did include the front posts that because of their inner structure are finicky.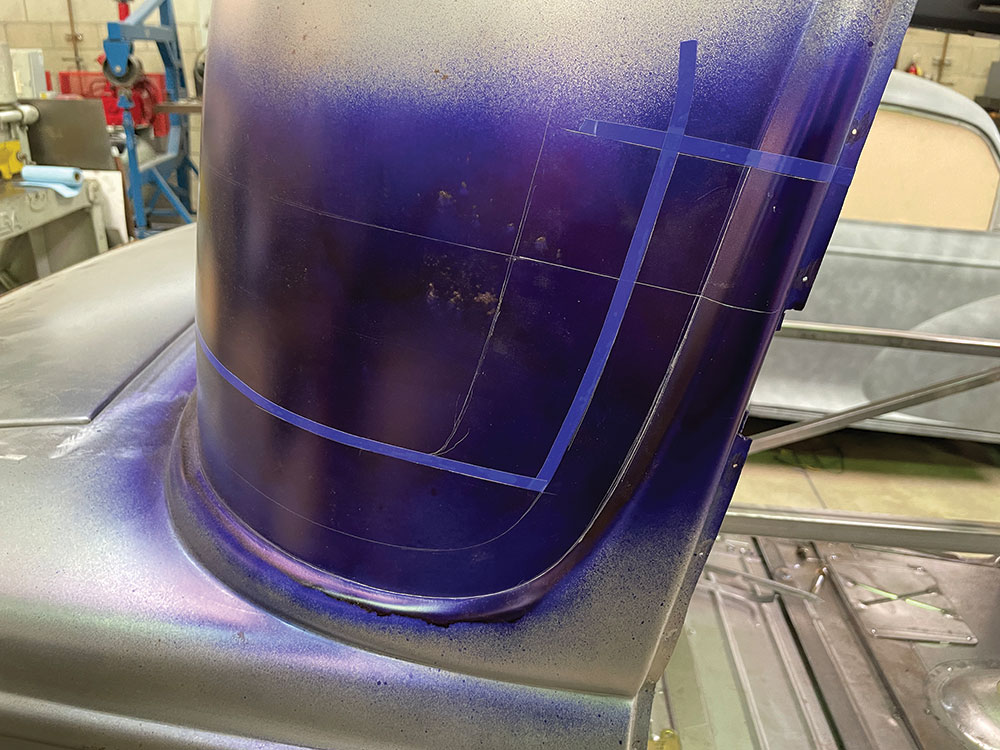 Read More: The Danchuk Tri Five Nationals 2021
The equipment needed to perform this operation is minimal; all you need is a cut-off wheel, a grinder, a skill saw, a welder, and some patience to see it through. A few extra hands were needed to lift the roof on and off but mostly it was a one-man operation that you could perform at home. If Evan can do it, you can do it. MR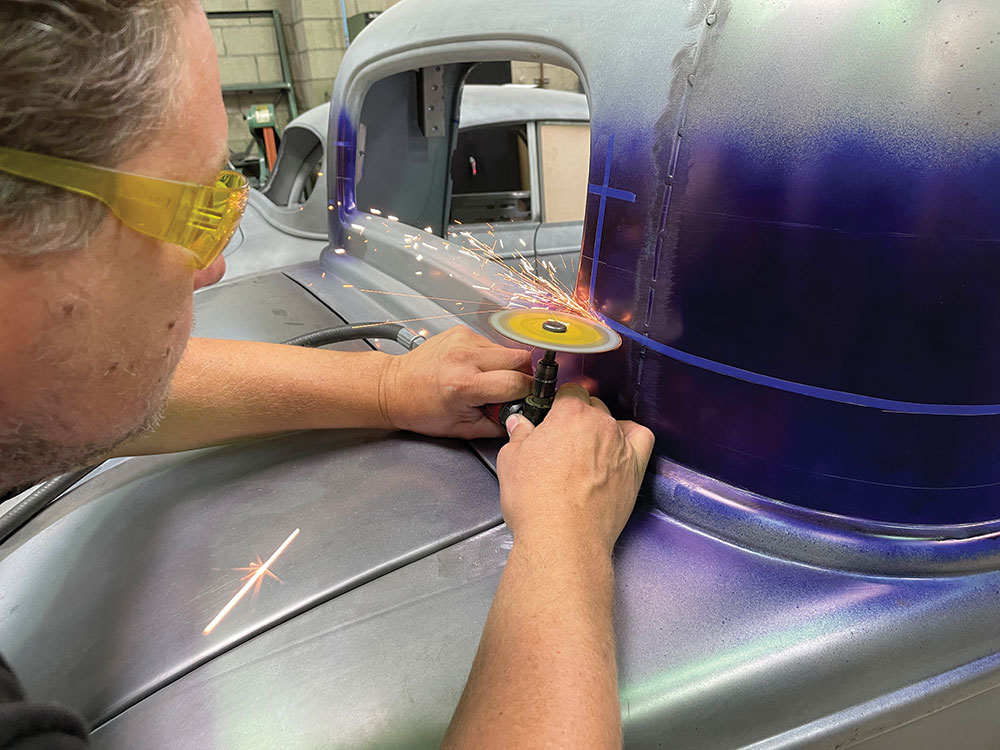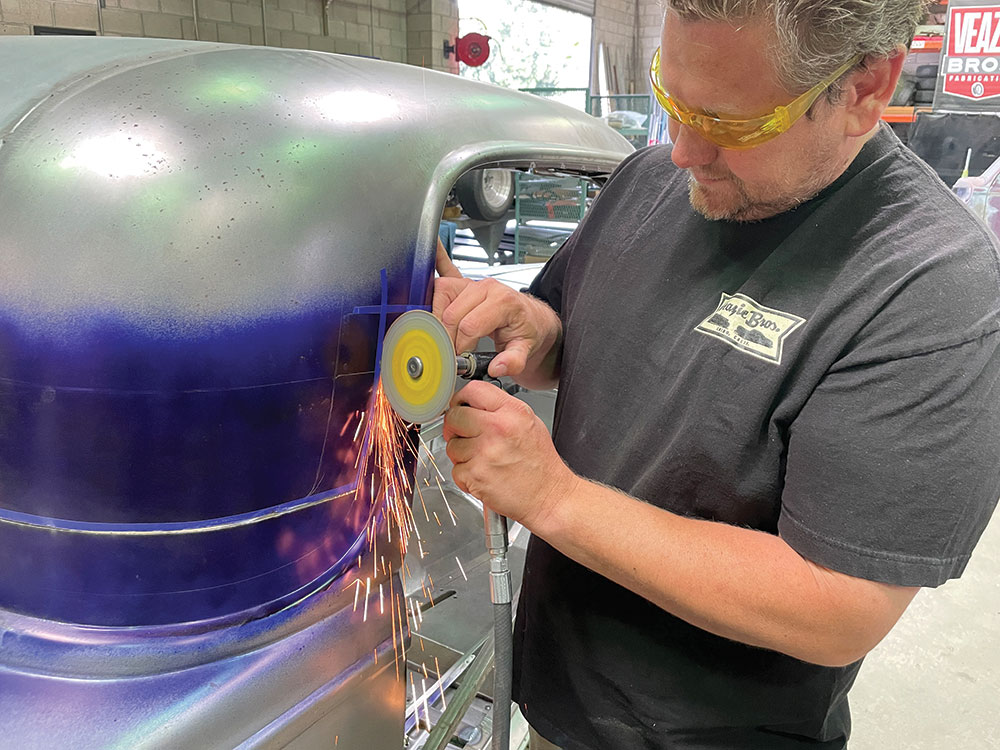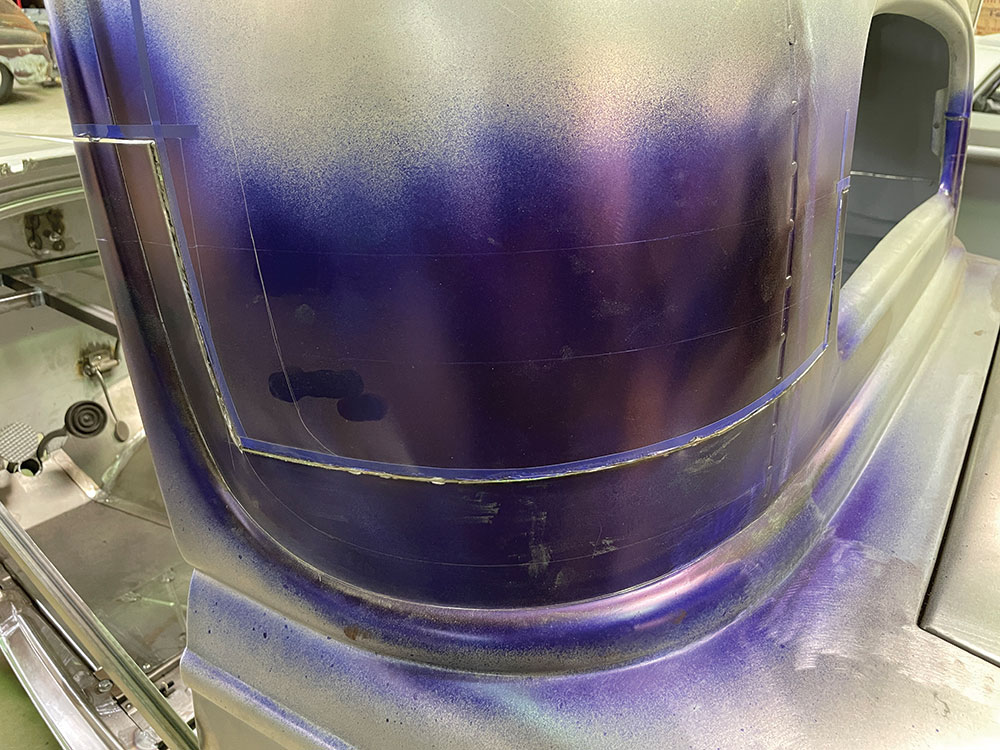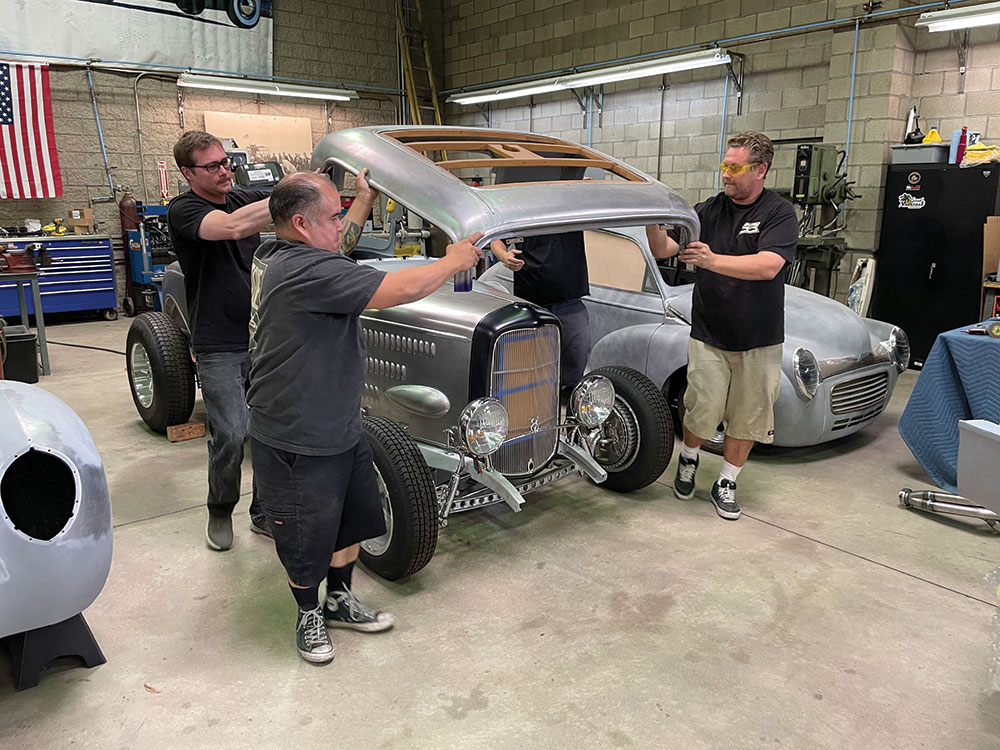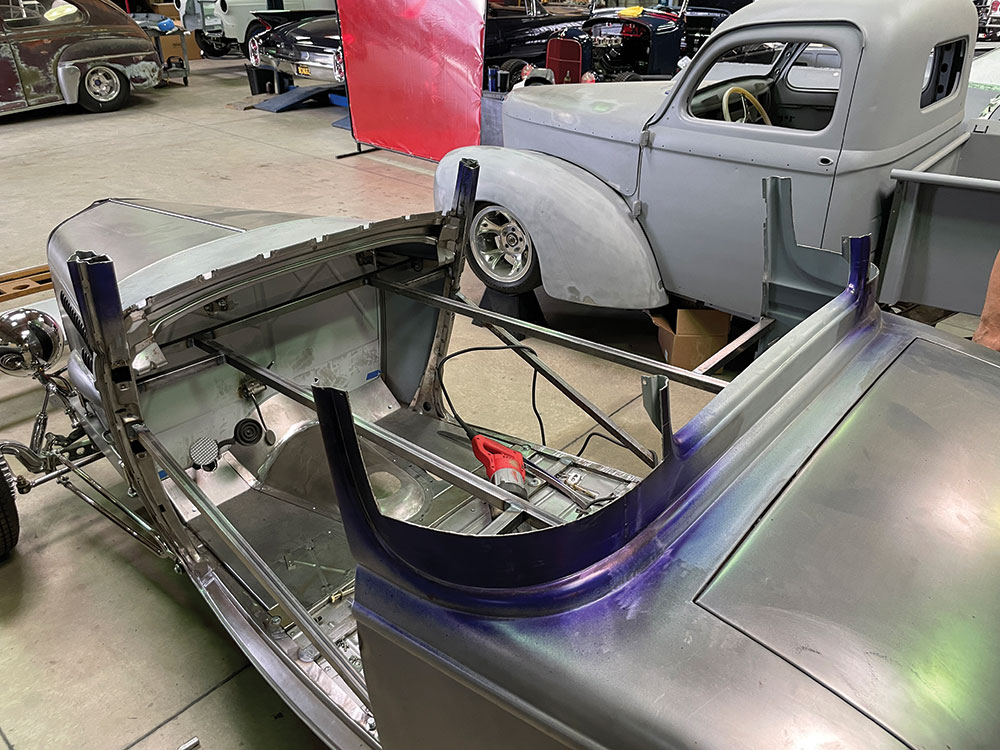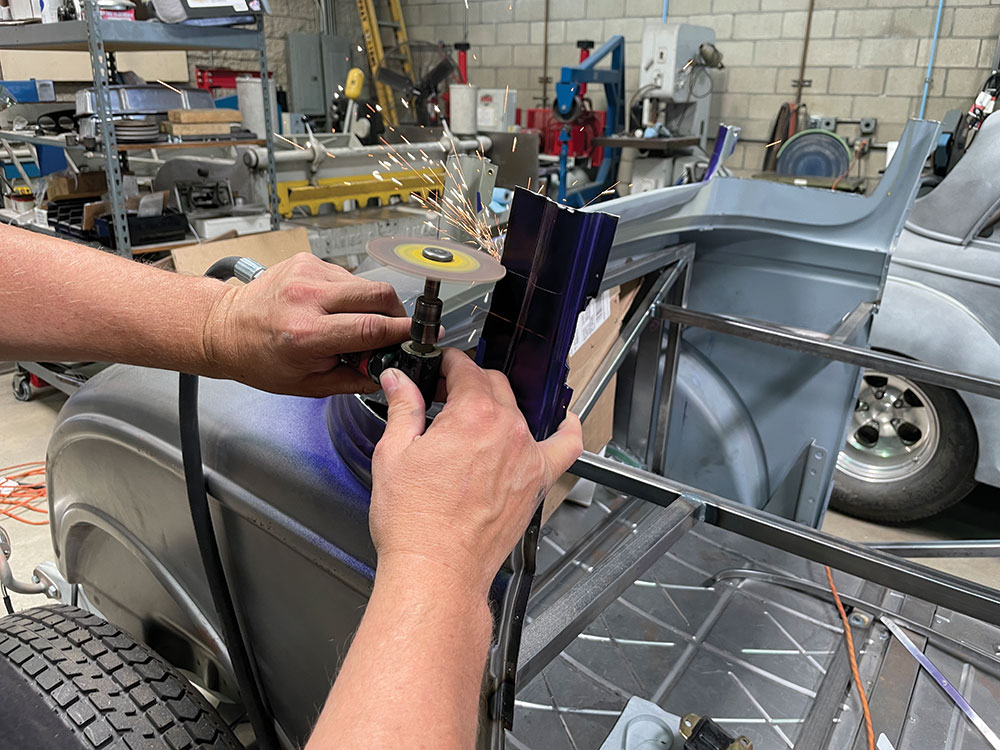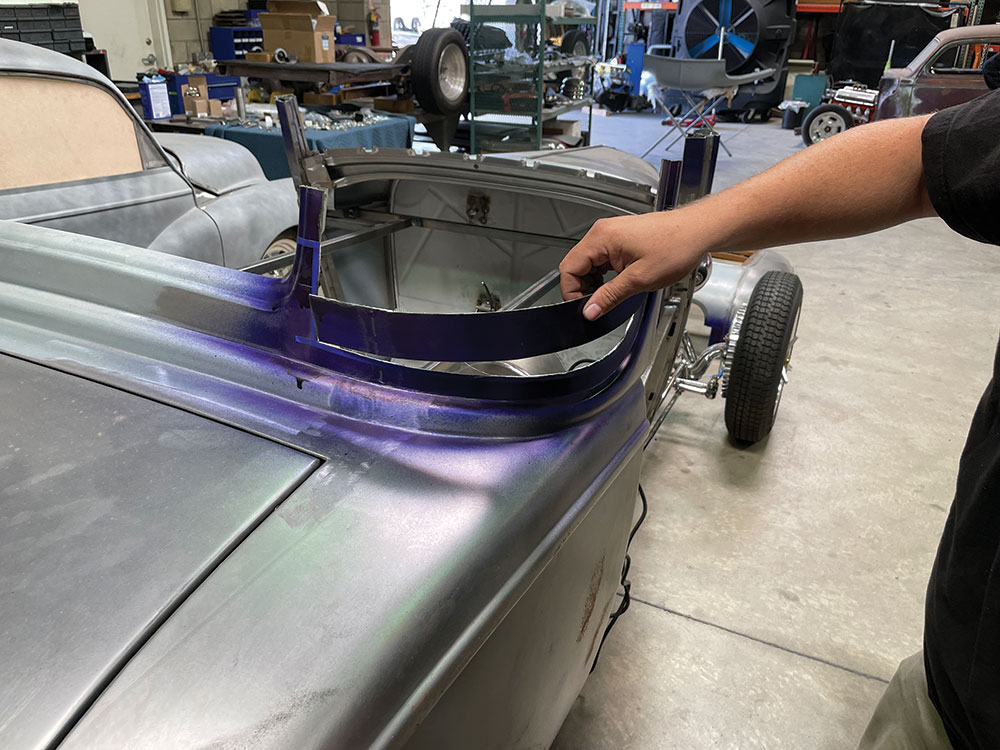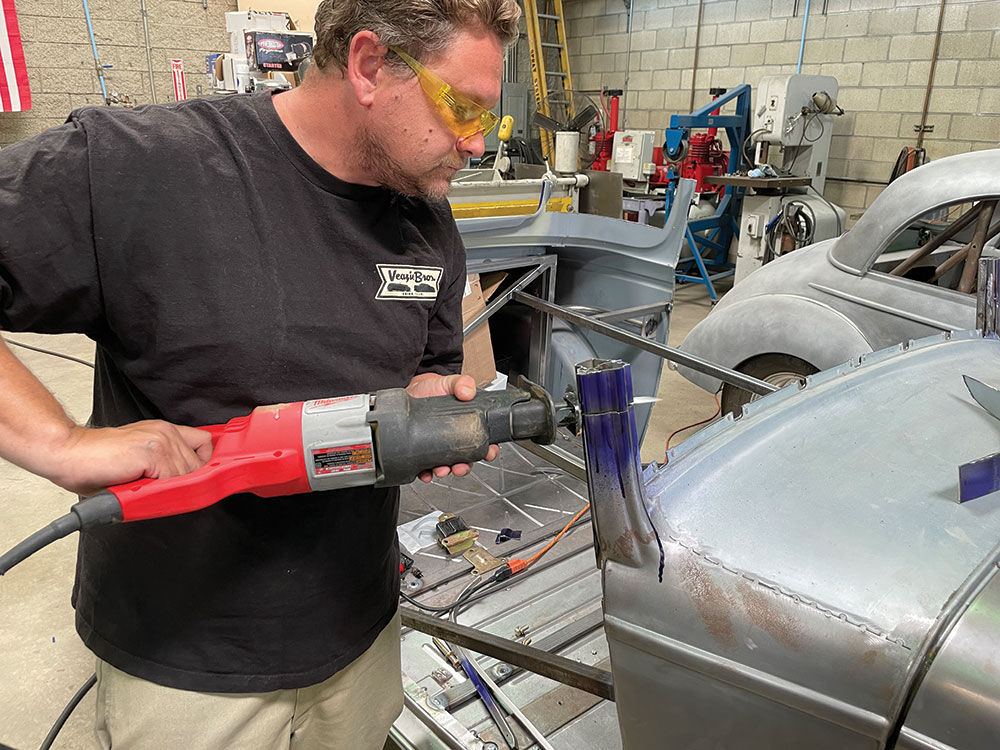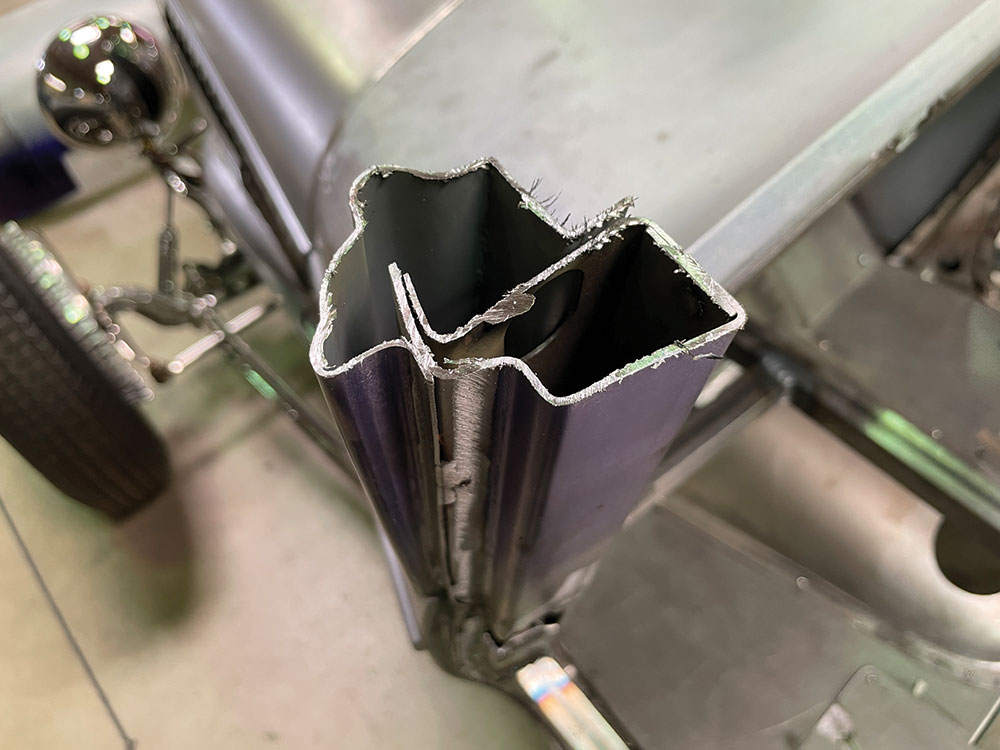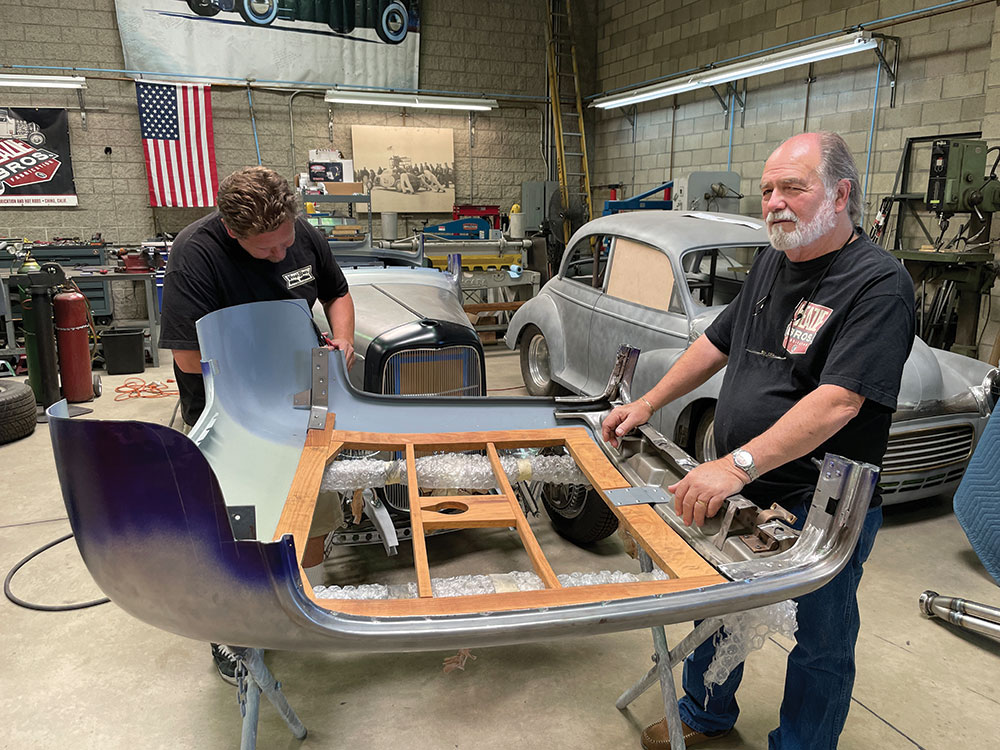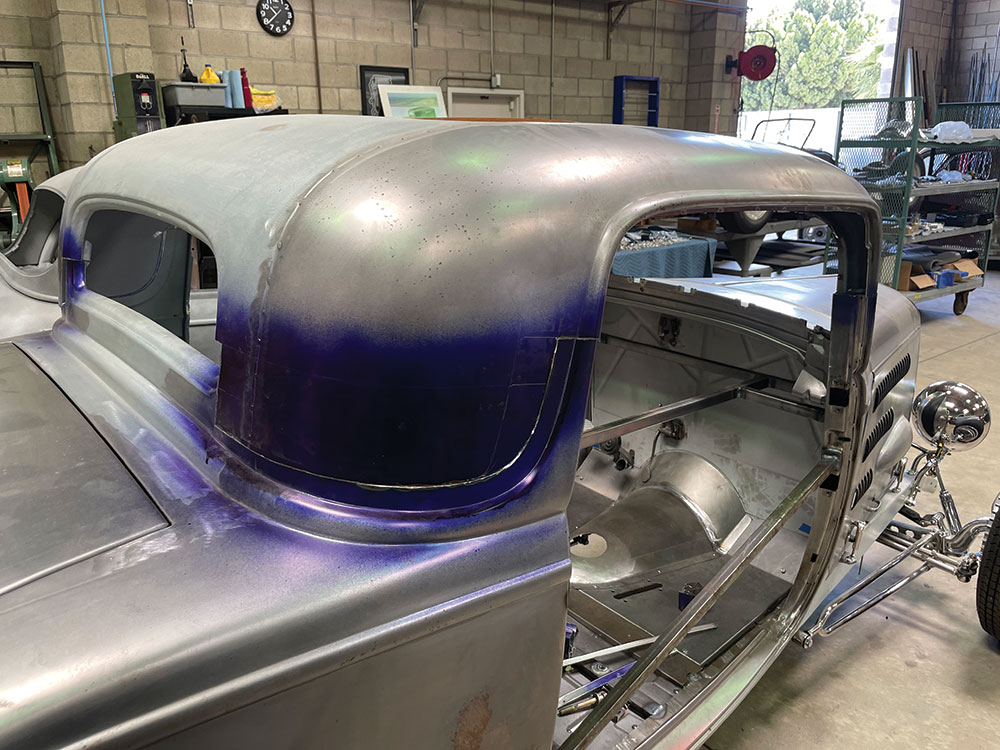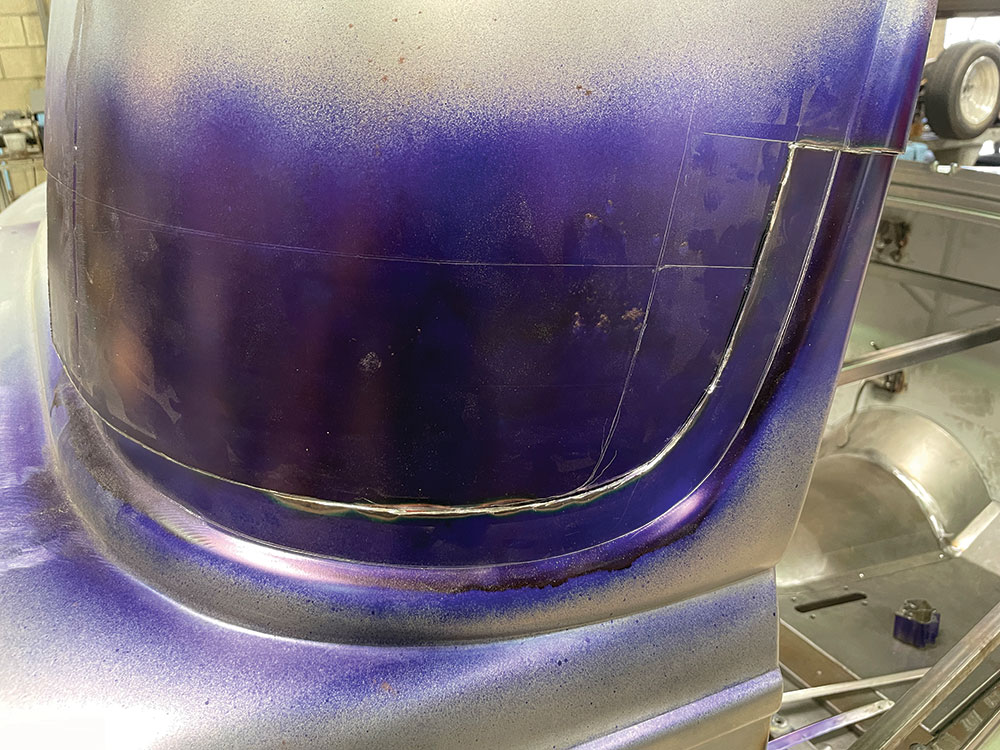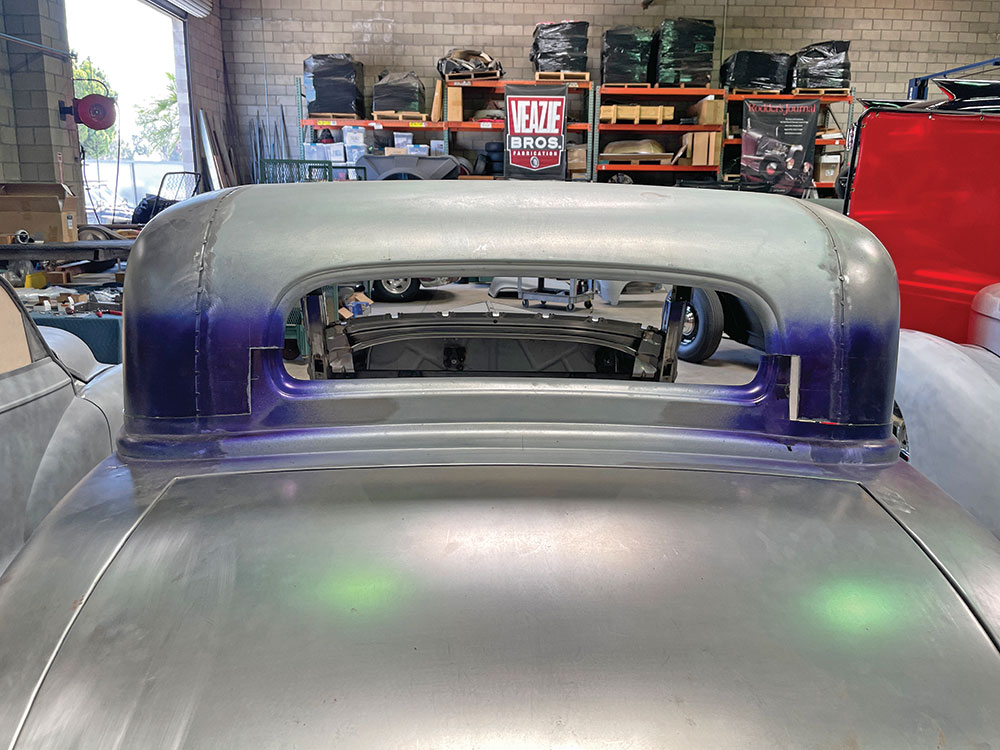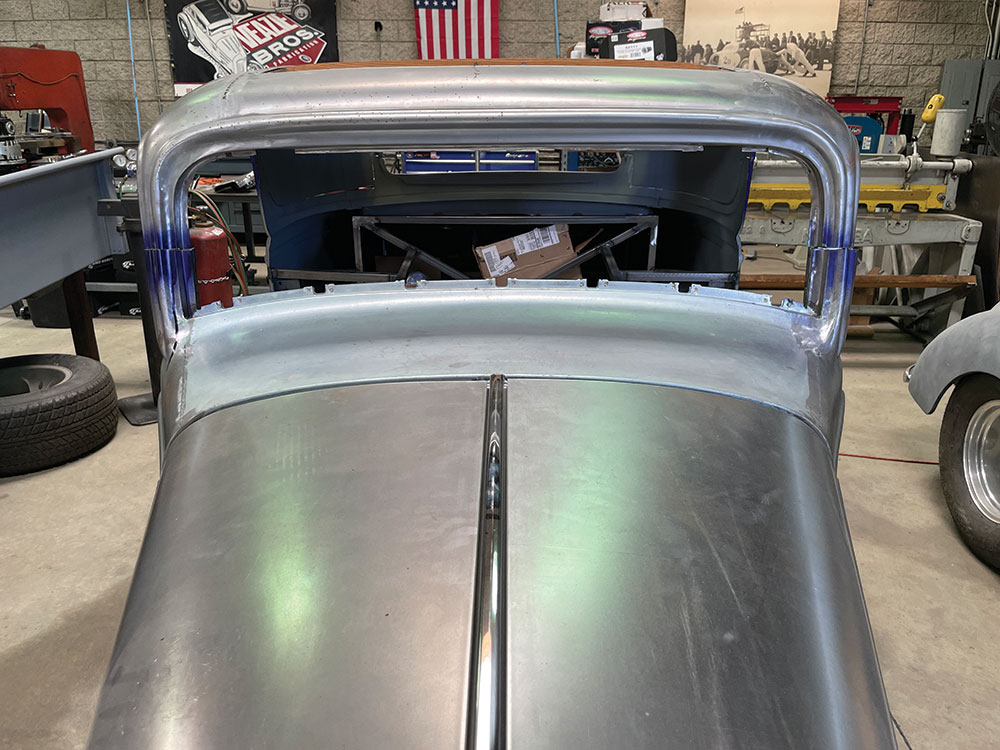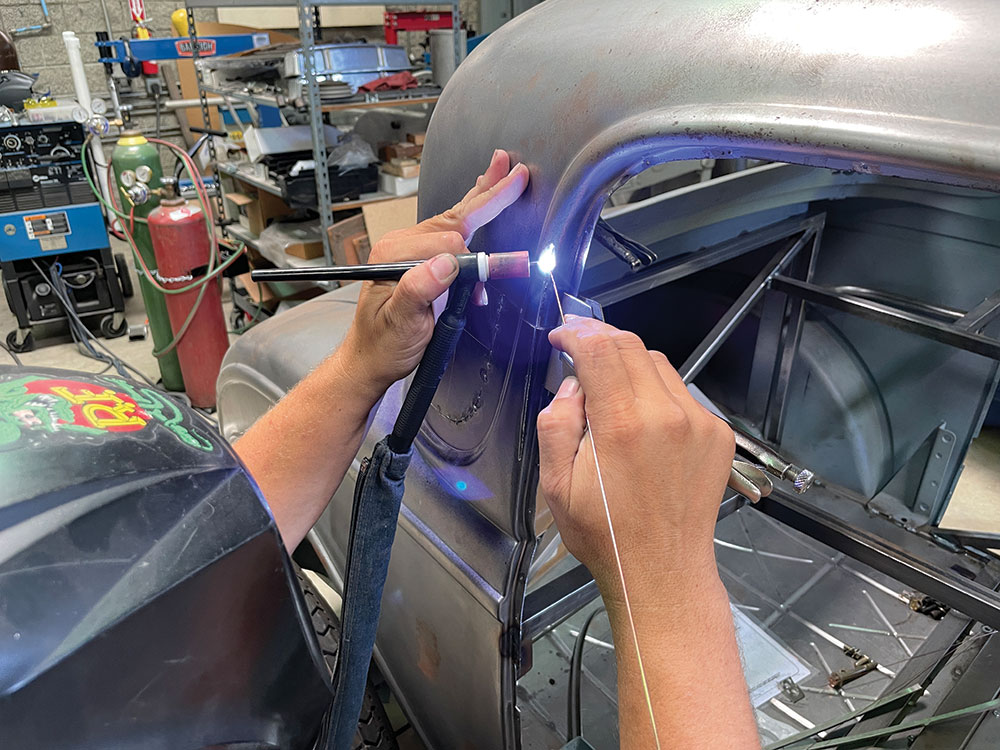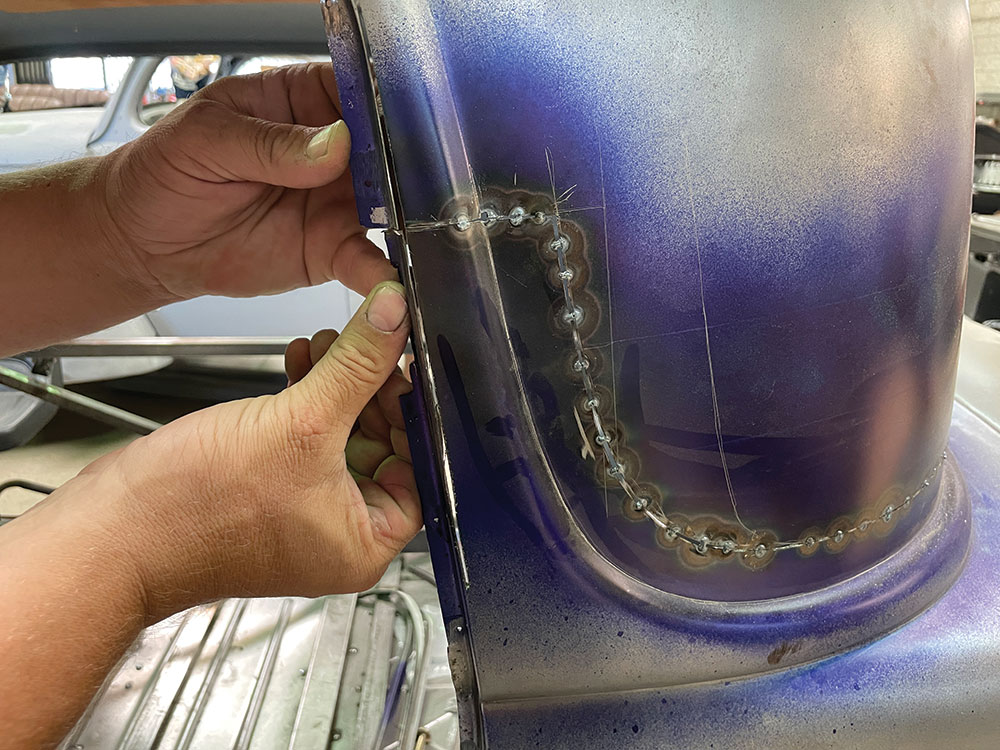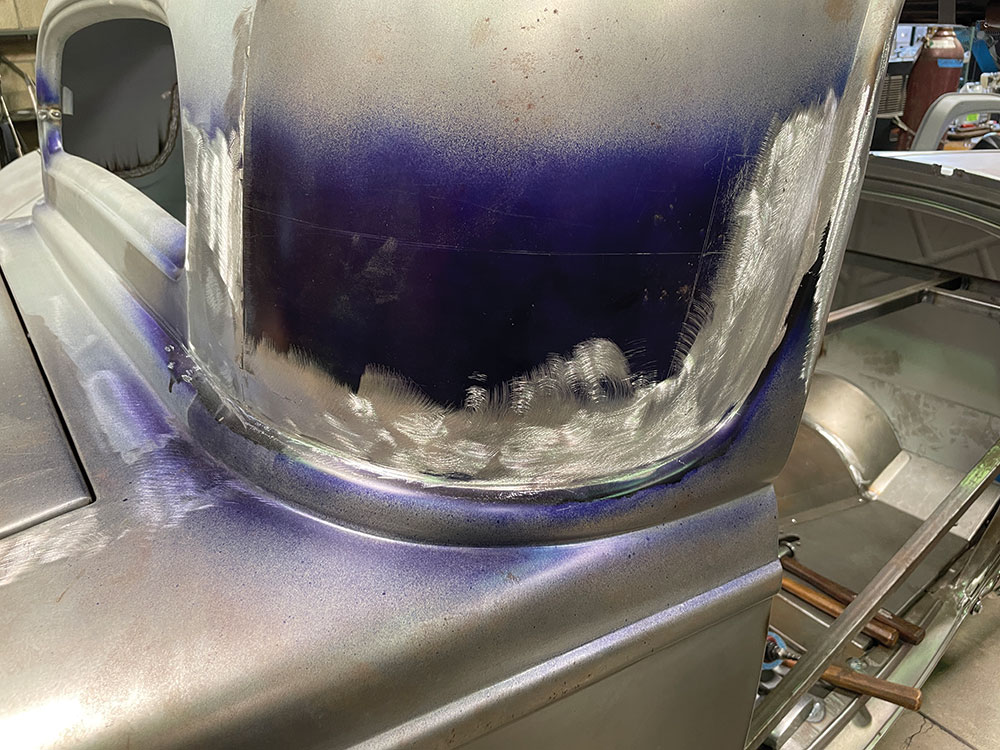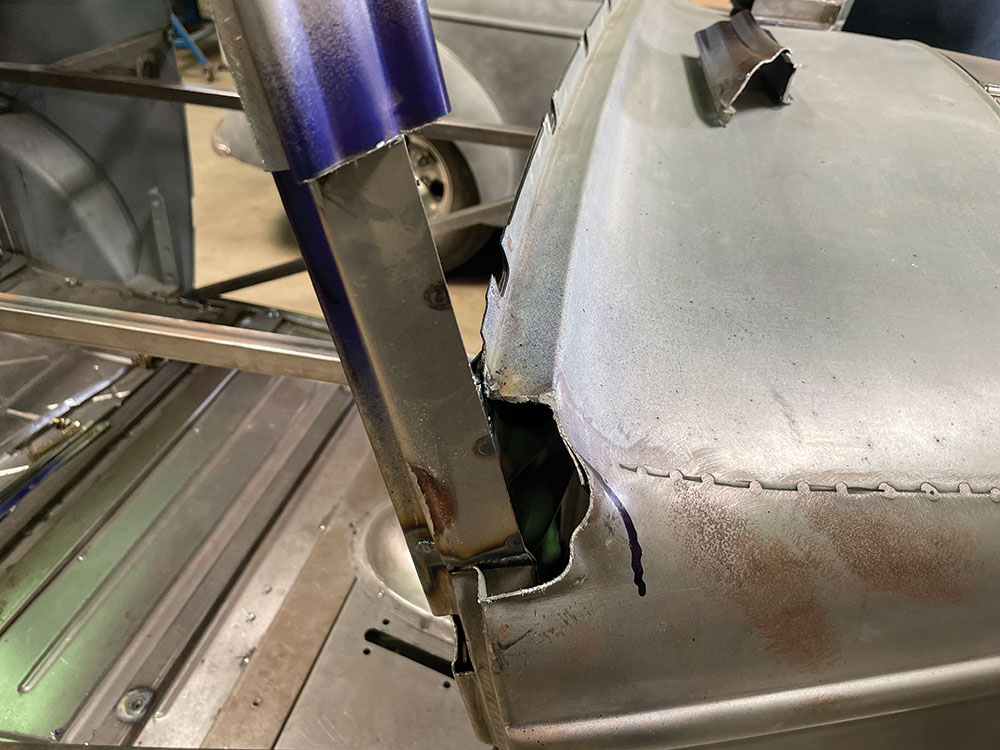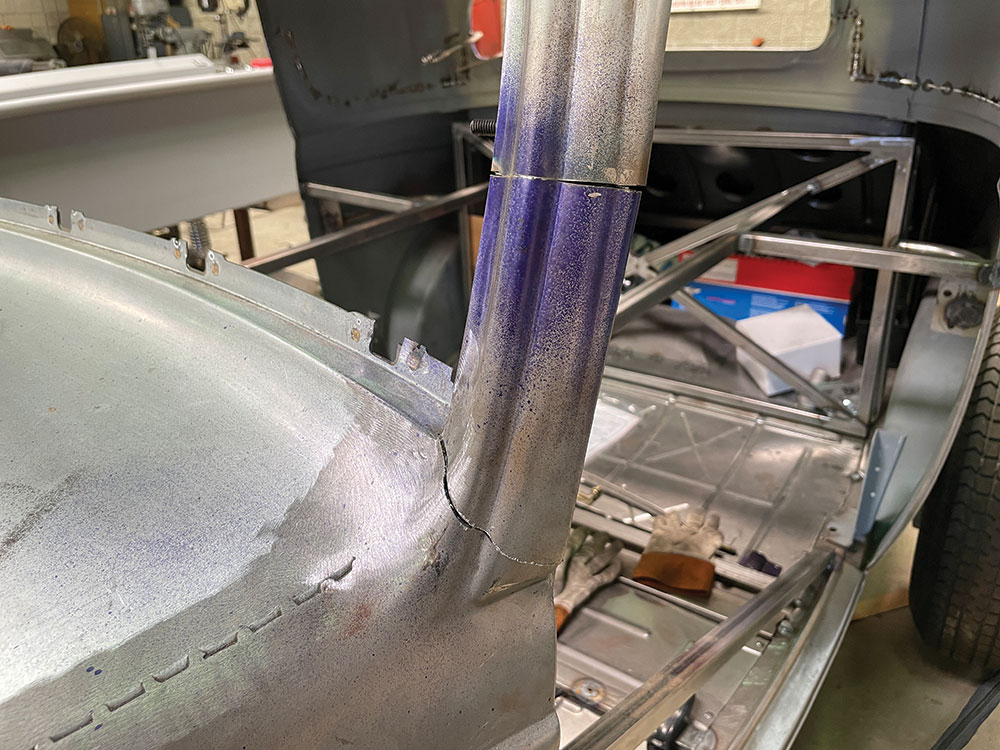 Sources
Brookville Roadster
(937) 833-4605
brookvilleroadster.com
Veazie Brothers Fabrication
(909) 438-6632