By Rob Fortier – Photography by the Author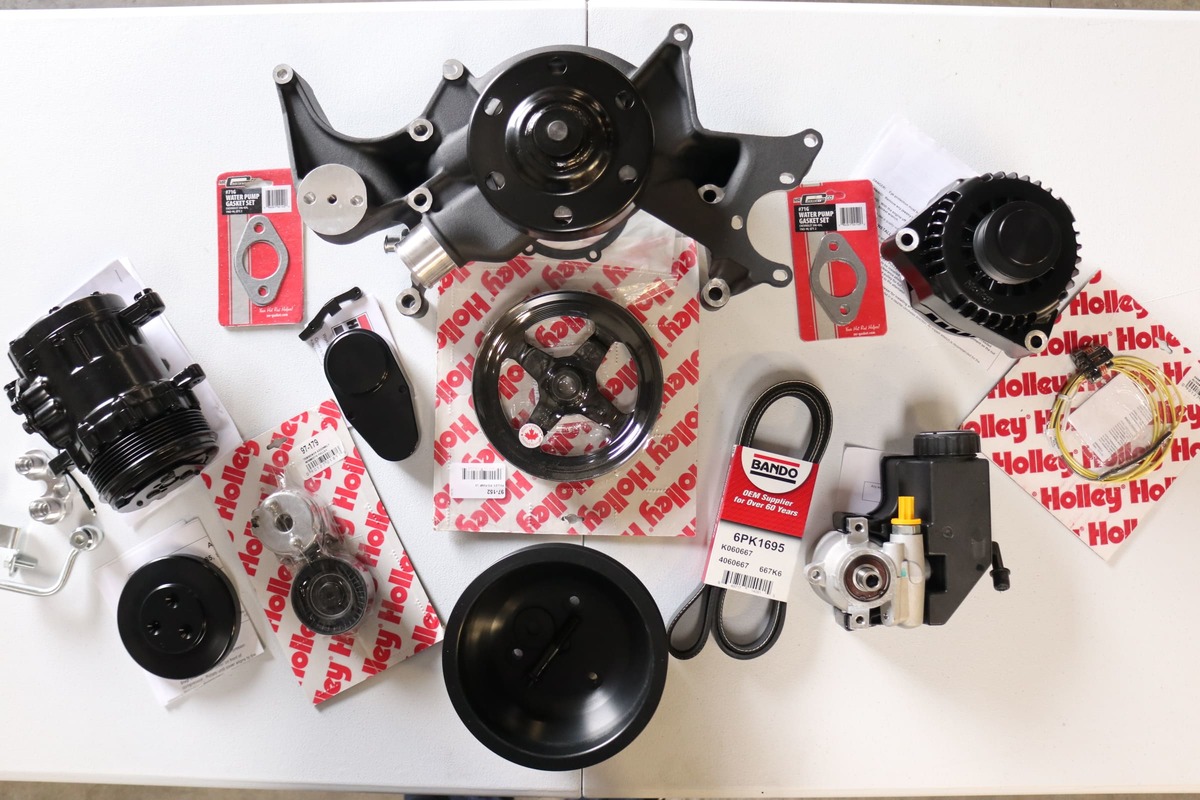 Ok, in case you're still scratching your head thinking, "LT1 accessory drives don't fit on big-block Chevys!", you're right—an OE Chevrolet LT1 accessory drive does not fit an old 396…or any other big-block for that matter. That said, Holley's new Complete Mid-Mount Accessory Drive Kit does—and the heart of their new system just happens to be an LT1-style water pump, to which the LT1-derived alternator, power steering pump, A/C compressor, and pulley/tensioner all mount off!
Holley's Mid-Mount is so simple it's pure genius. For starters, they've managed to group all the accessories in such a tight manner that nothing protrudes past the valve covers—and without a single bracket. And then there's the alternator, which isn't your ordinary LT1 knockoff, rather, Holley's six-phase square-wave 150-amp Premium alternator (akin to what you'd find under the hood of a C7 Corvette). And Holley officially named both the big- and small-block Mid-Mount kits "Complete" for that exact reason: when you open the box, everything you need down the last bolt—as well as individual instructions for each component—is included.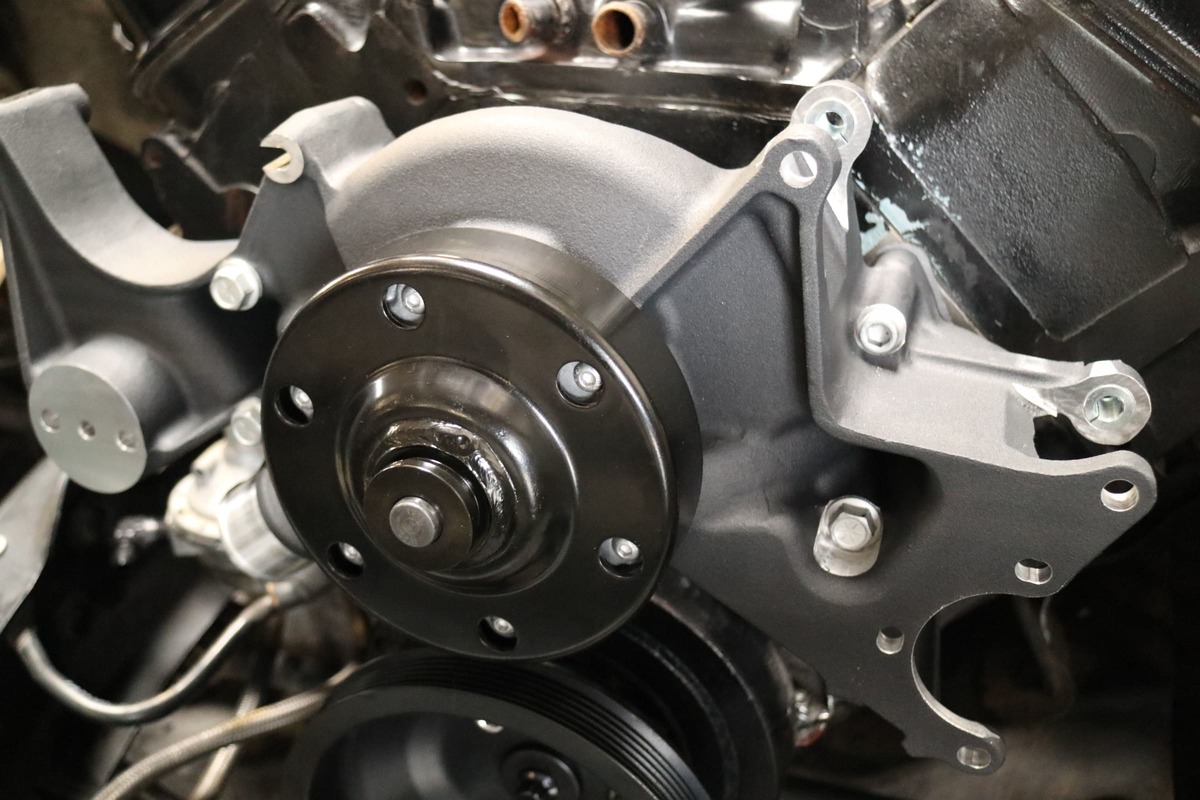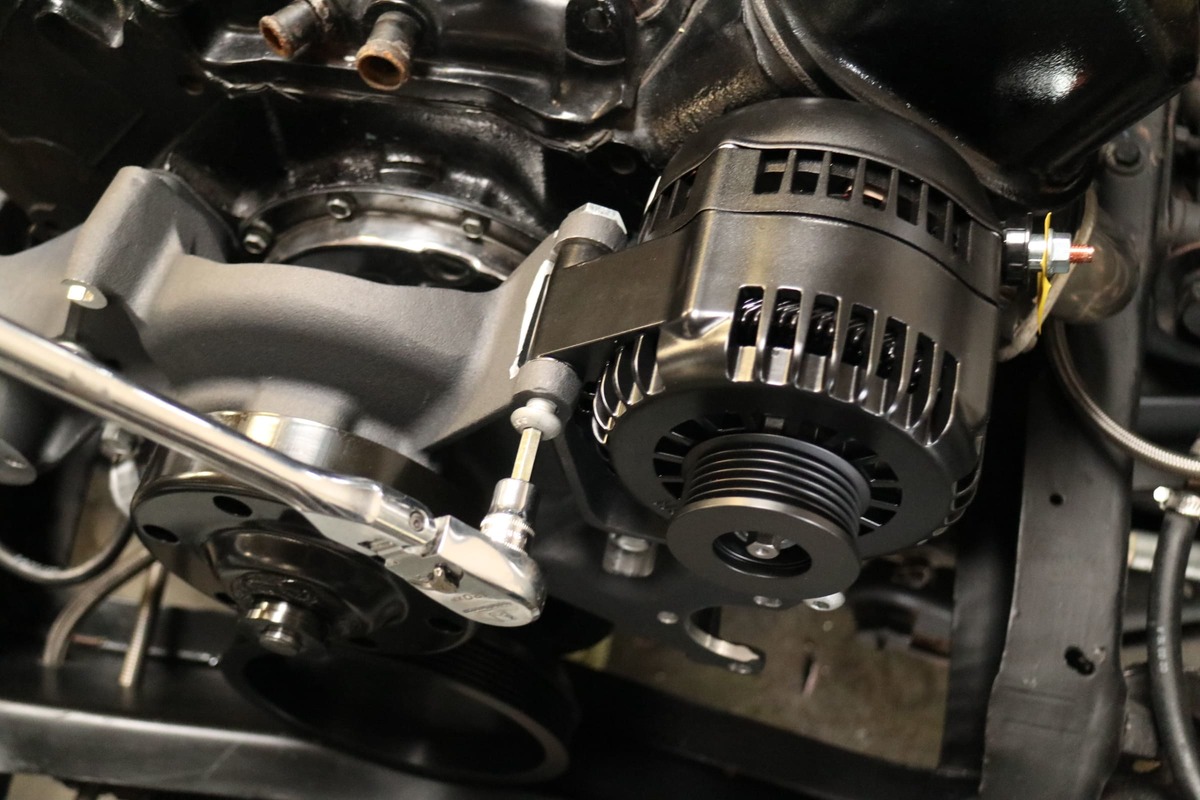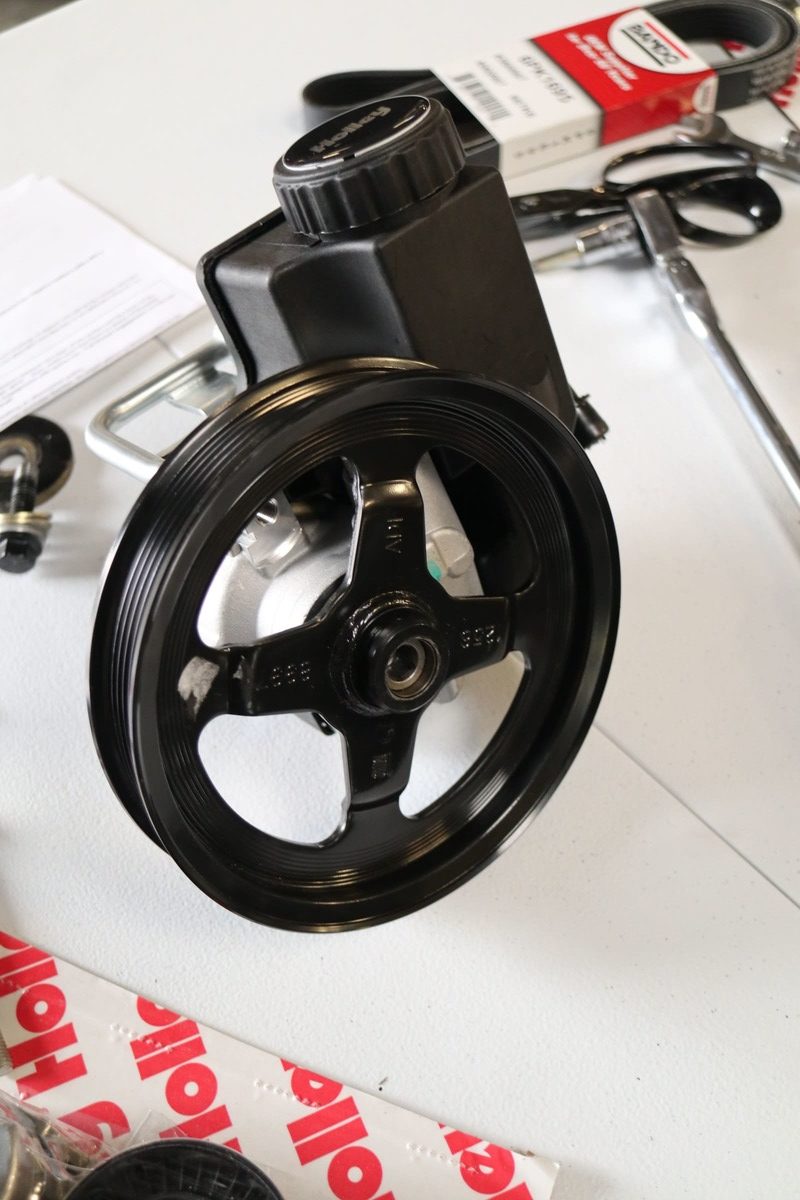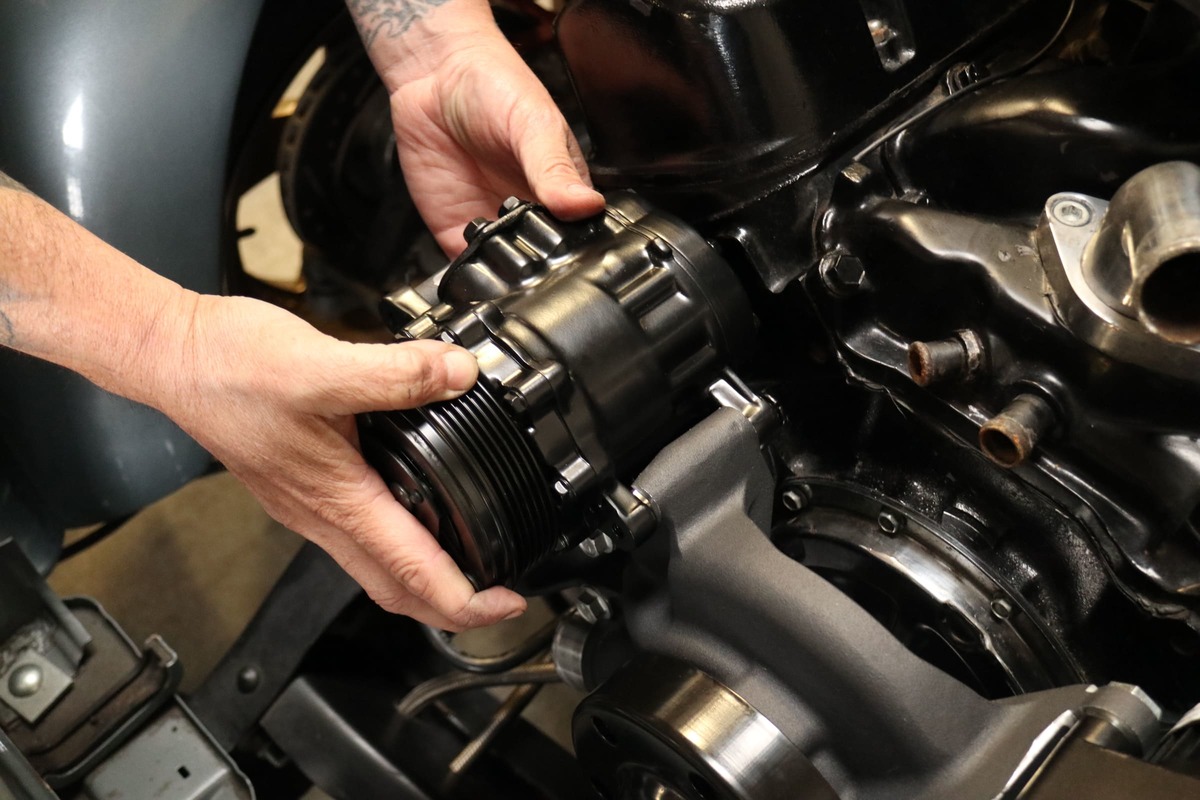 Holley's Complete Mid-Mount Accessory Drive Kit is without question one of the most innovative yet practical, easy-to-install front drive kit for old non-LS Chevy engines—and it works just as good, if not better, than it looks! CTP
Holley Performance
(866) 464-6553
Jimenez Bro's. Air Ride & Rod Shop
951-343-5948
http://jimenezbrosairrideandrodshop.com/
Holley Big-Block Mid-Mount Accessory Drive