Vintage Bomber Seat With Comfort is a Great Way to Implement Tradition
By Brian Brennan – Photography Courtesy of Speedway Motors
Building a hot rod with a traditional flare usually means the seating will be comprised of a pair of formfitting aluminum bucket seats; something from the vintage-era bomber seats. For the aficionado it would be the seats characteristically found in a World War II–era Fairchild PT-19 trainer. That's great, but today it would be a lot easier, quicker, and more cost effective to begin with a Speedway Motors (SM) Lightened Aluminum Hot Rod Bomber Seat DIY Kit (PN 91070199). It comes disassembled but well within the capabilities of the average hot rodder to construct. (This kit also comes without the "lightening holes," if so desired.)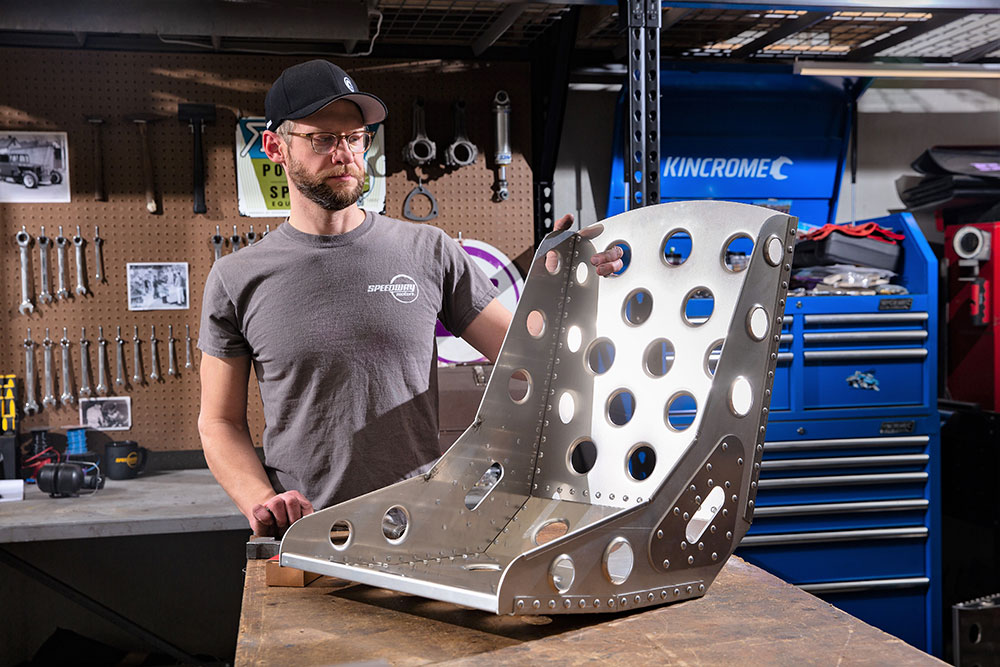 There are well over a 100 rivets used in the SM single-bomber seat. As you can imagine, there is a military spec on how rivets are to be used. In the SM application, authentic aviation rivets are placed to replicate the bomber seat appearance. In their use, SM opted for the "Lightened Aluminum" seats, which means there are 2-inch dimple die holes added to the seat bottom, back, and side brackets. There is also a pair of slots (3-7/8 inch) provided to allow the use of what should be mandatory: seatbelts. This is a DIY kit and is intended for you to assemble the provided panels.
Read More: How To Make a Hot Rod Interior Road Trip Worthy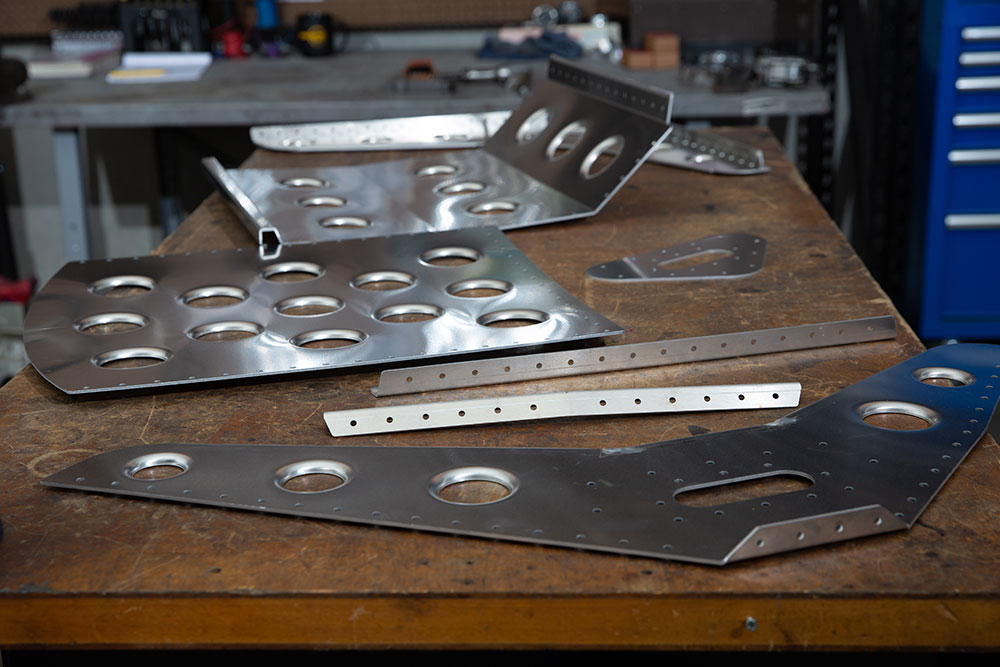 Anytime "DIY" is used this means tools will be required. The implements needed are common and most hot rodders should have most, if not all. Check your toolbox to see what you have and if you don't, or are missing something, you can check in with SM. Their catalog offers the following: an air hammer (PN 72819750) with control pressure regulator, a 3/16-inch rivet set (PN 91010012), a bucking bar (PN 9101500), 3/16-inch Clecos and Cleco tool kit (PN 9108575), which contains 10 fasteners, and 3/16-inch rivets included with the seat kit. (A note on a bucking bar: They're made from heat-treated cast iron, any sharp edges are removed, and working surfaces are polished.) Should you find a "gap" in your toolbox, SM will come to the rescue. You can order the required tools directly from SM.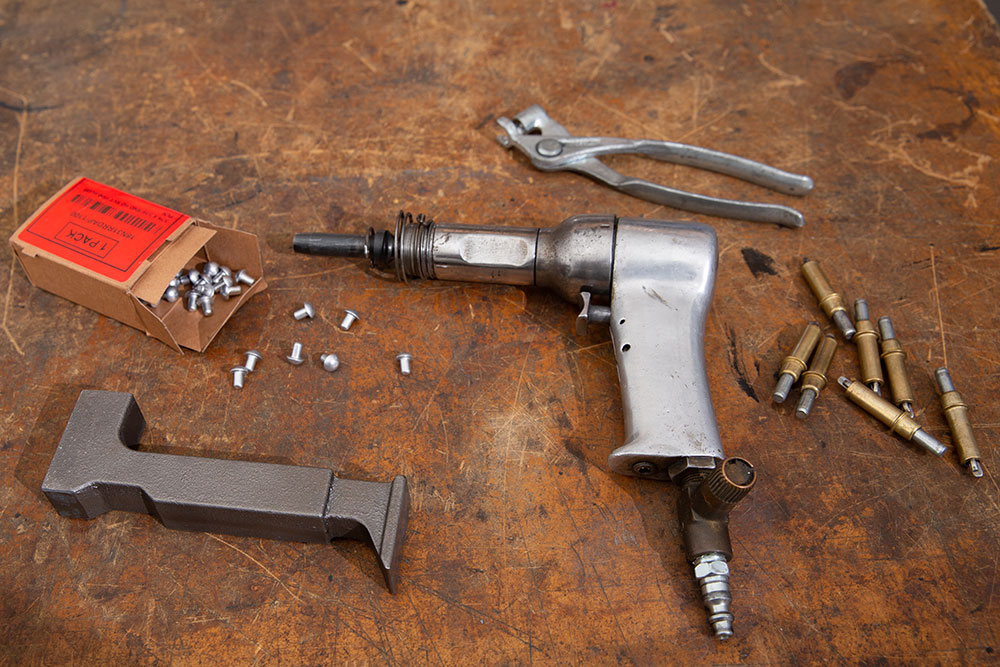 Obviously, you will need two kits to have a pair of seats. Manufactured in-house at SM, each seat weighs approximately 7 pounds, is made from hand-formed 0.090-inch aluminum plate, and features a 0.340-inch (approximately 11/32-inch) rolled bead edge for both safety and comfort. The seat has an overall height of 22-1/2 inches, width of 17-1/4 inches, a 13-degree seat layback angle, and 6-degree "popup" for thigh support and features an overall inside width of 17 inches. (I have several sets of bomber-style seats and have used lightweight foam pads for added comfort.) They come in an aluminum finish that you can then leave as-is, or you can add a brushed, polished, painted, or powder coated surface.
Read More: Tips On Building A Complete Brake System For Your Hot Rod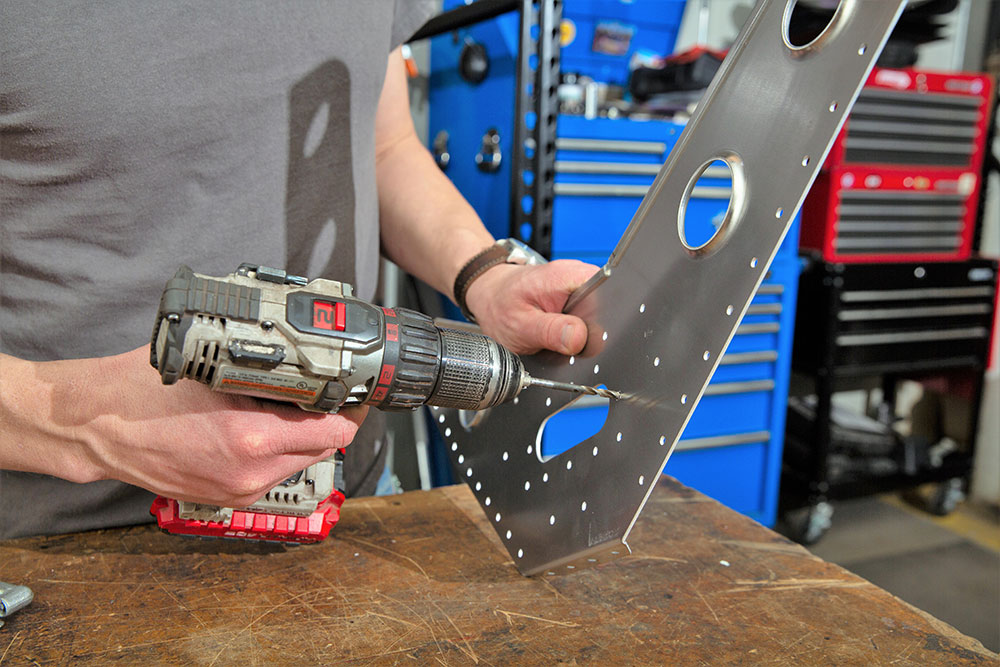 When it comes to mounting the bomber-style seats you have options. Begin with fabricating your own mounts or go directly to the floor. SM also offers seat brackets that can be bolted, riveted, or welded to these seats. Now, these brackets were designed for other, more substantial bomber seats offered by SM. According to them, they should work on the DIY seat kits.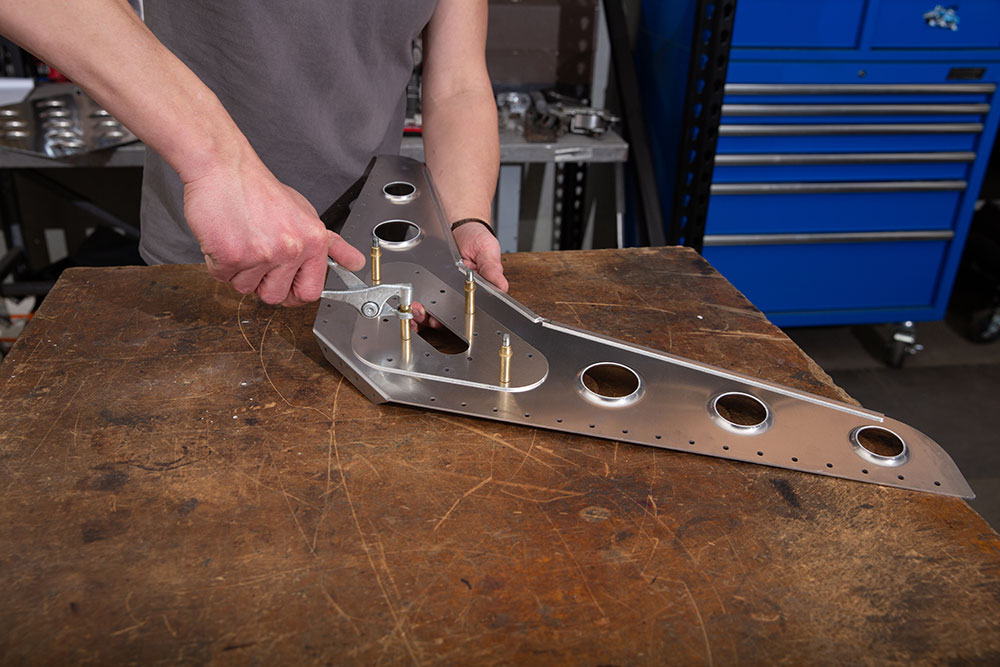 Follow along as we show how one of these lightweight bomber seats is assembled. Next stop is your imagination as to how and where you can use these. MR
PN 910-70199 WW2 Bomber Seat Kit
Kit Contents
| | | |
| --- | --- | --- |
| Quantity | PN | Description |
| 1 | 910-71099.1.1 | Bottom |
| 1 | 910-70199.1.2 | Back |
| 1 | 910-70199.2.L | Side Plate, Left |
| 1 | 910-70199.2.R | Side Plate, Right |
| 2 | 910-70199.3 | Seat Belt Trim Plate |
| 2 | 910-70199.4 | Brace, Bottom |
| 2 | 910-70199.5 | Brace, Back Corner |
| 4 | 910-70199.7 | Tab, Triangular Mount |
| 2 | 974-82A269.100 | SLD Rivet BG/100, 1/8 |
| Tool | 910-04009 | Cleco Fasteners, Steel 1/8-inch, 10-pack |
| Tool | 910-04005 | Cleco Steel Fasteners Pliers |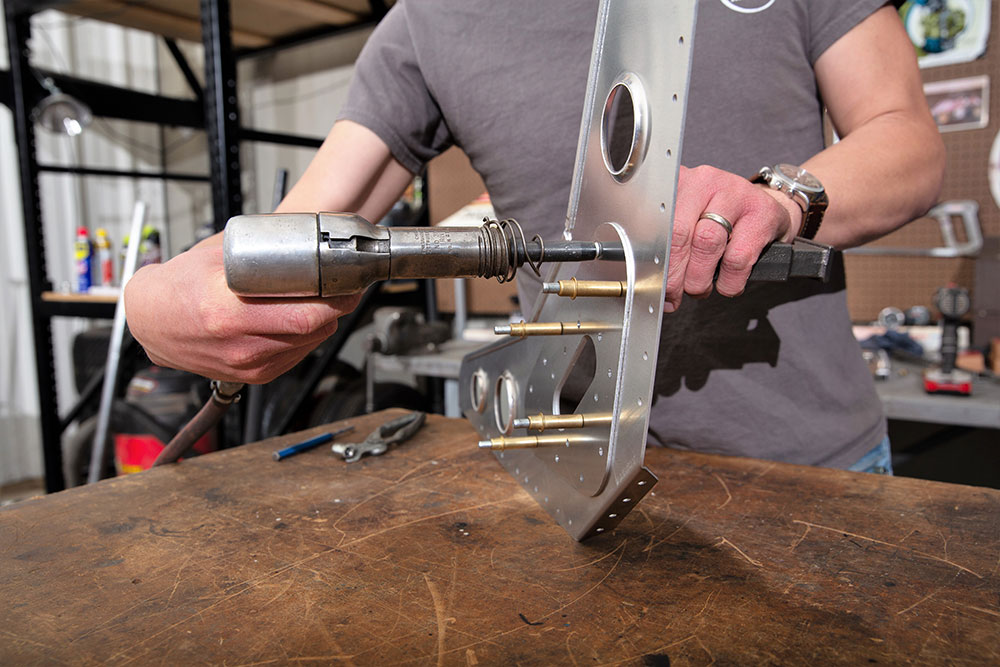 Before installing the first rivet here's an obvious check. Make sure the rivet head is facing out on the seat belt panels. Rivet set (tool for forming a head) goes on a rivet head.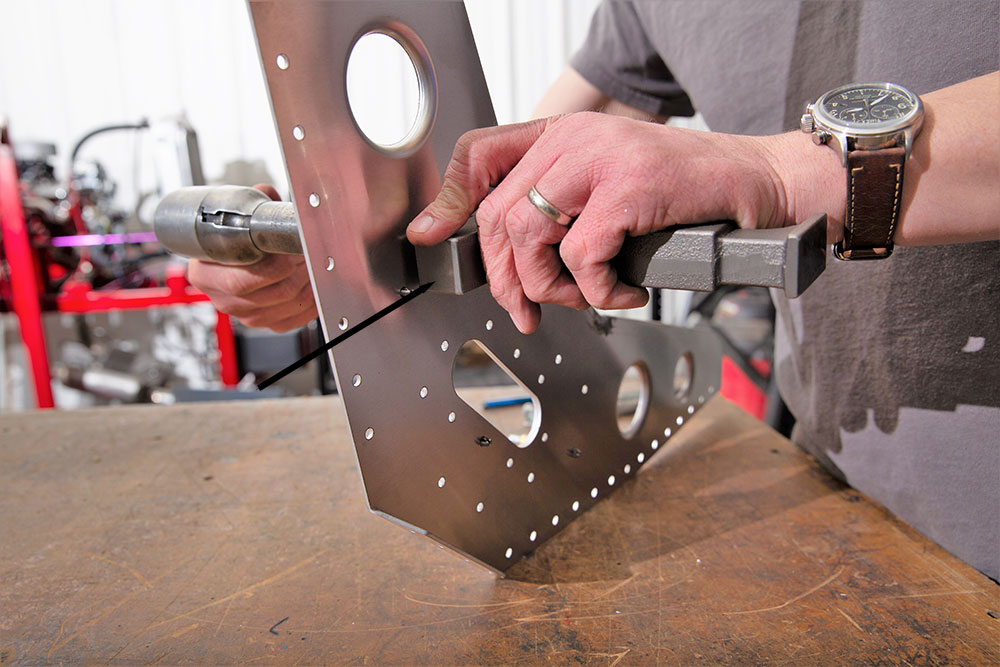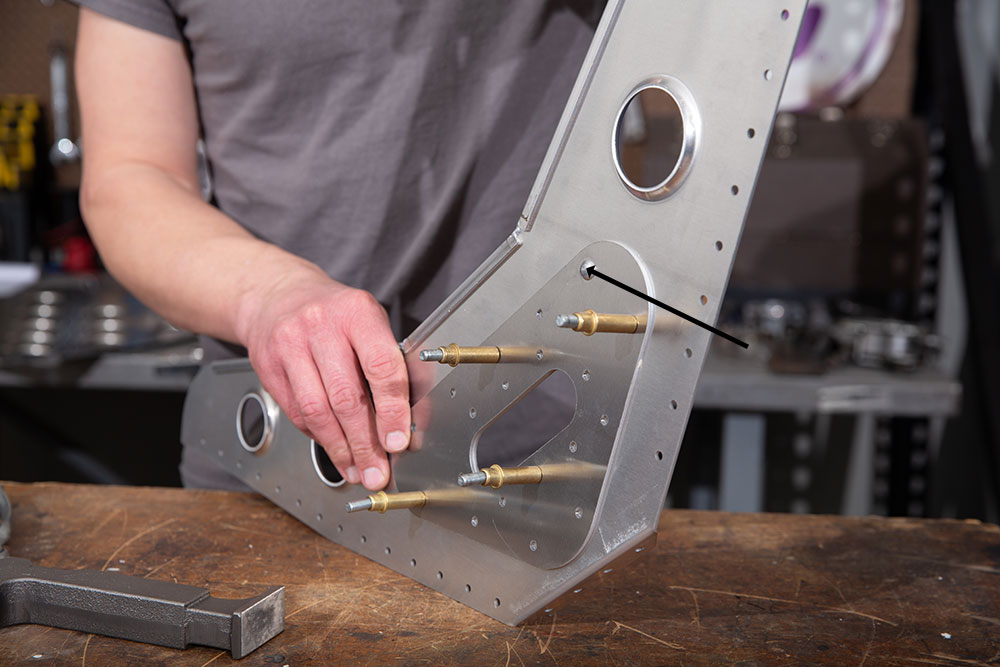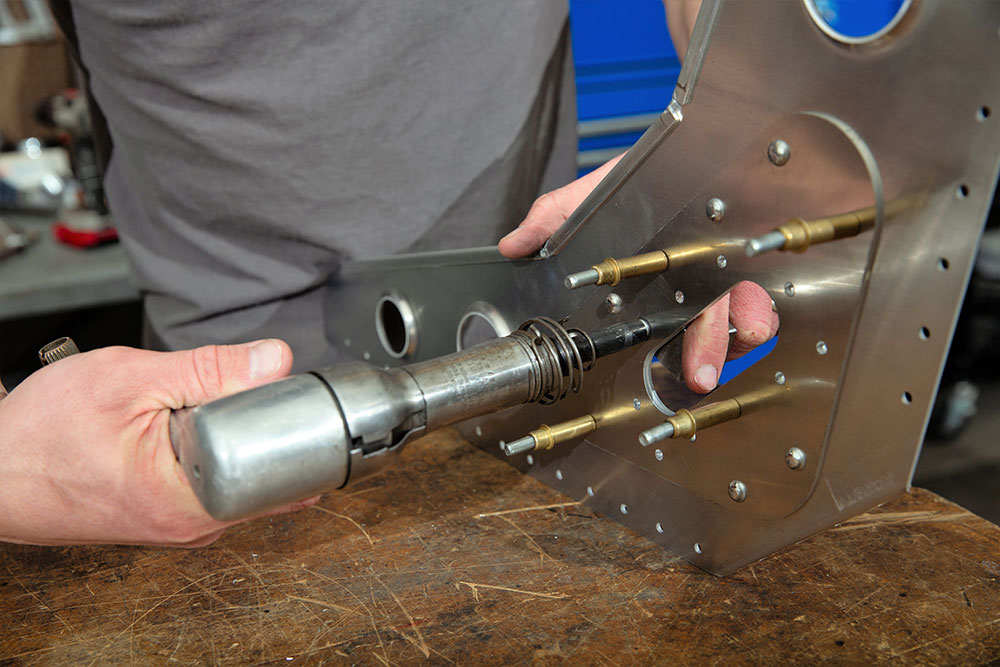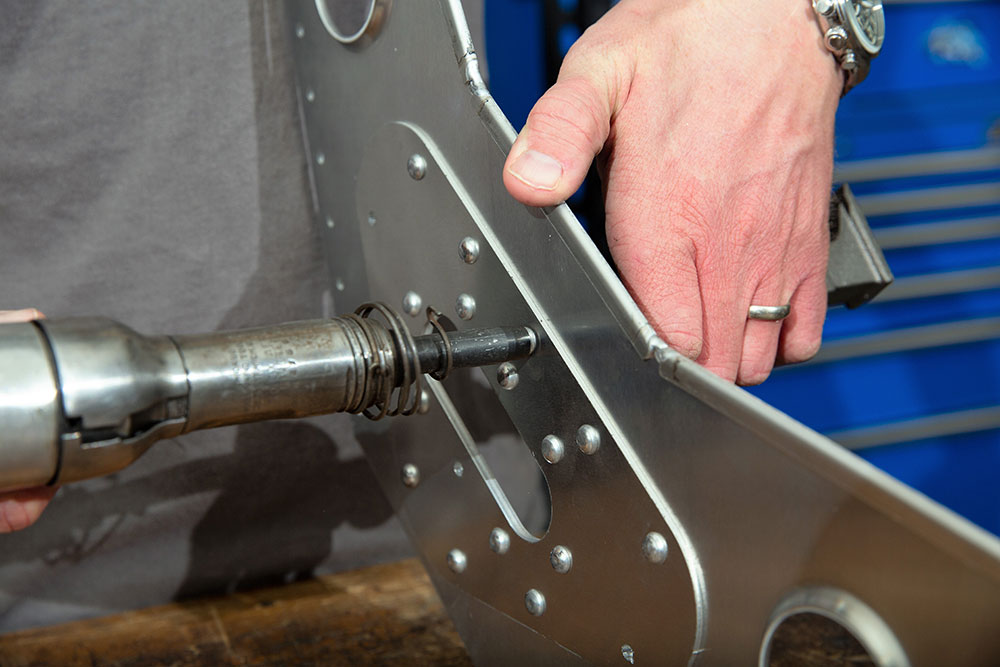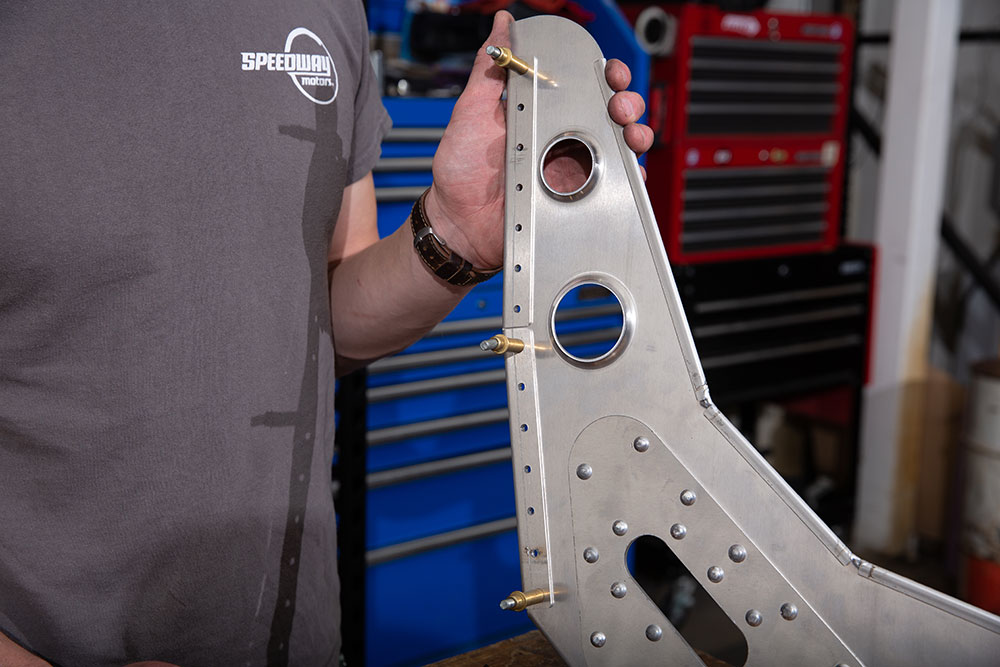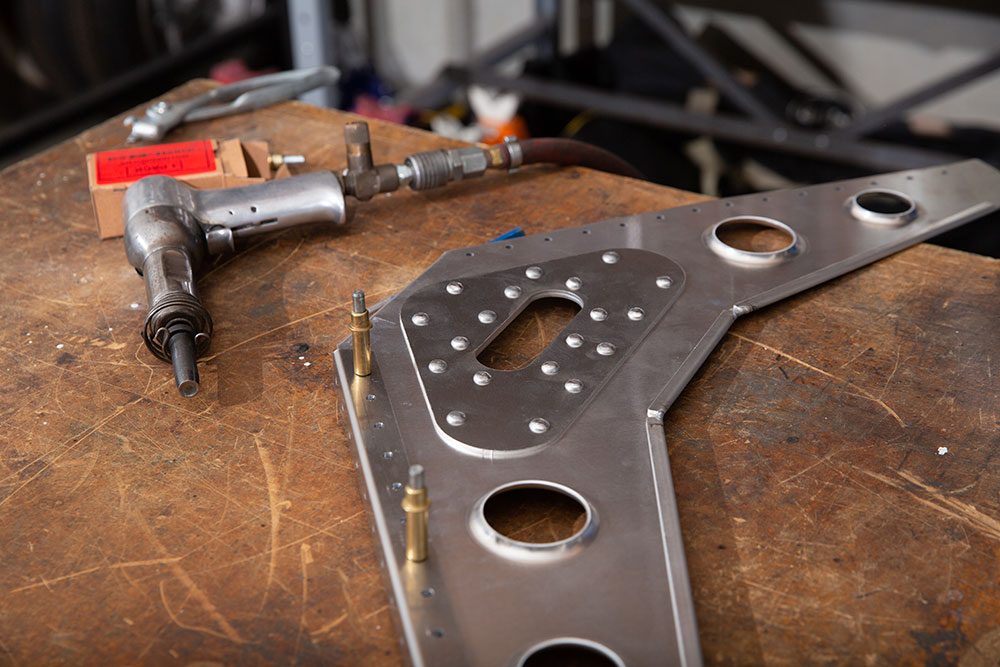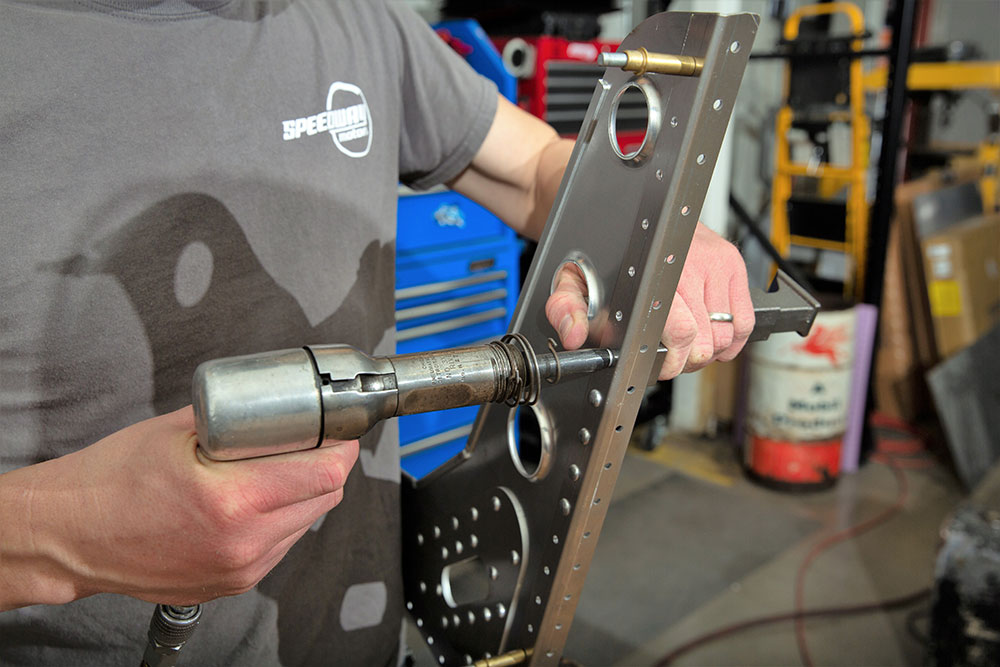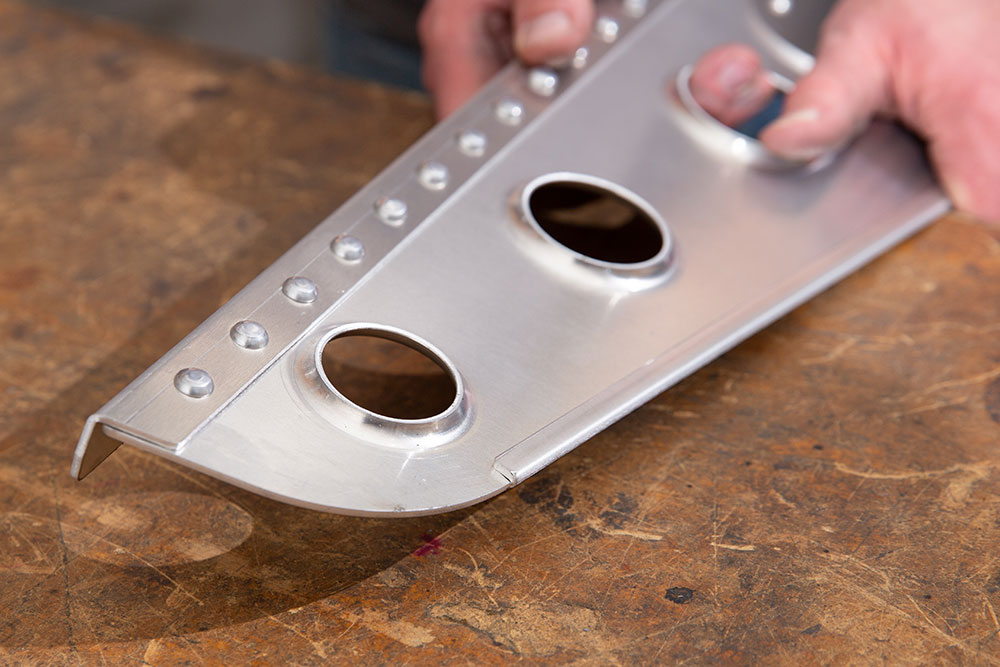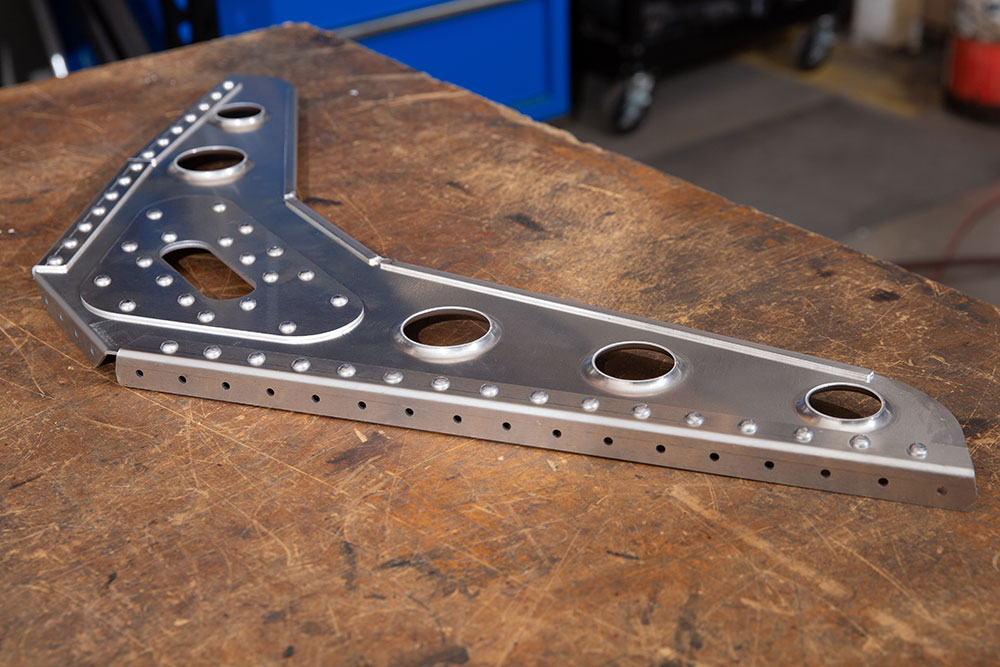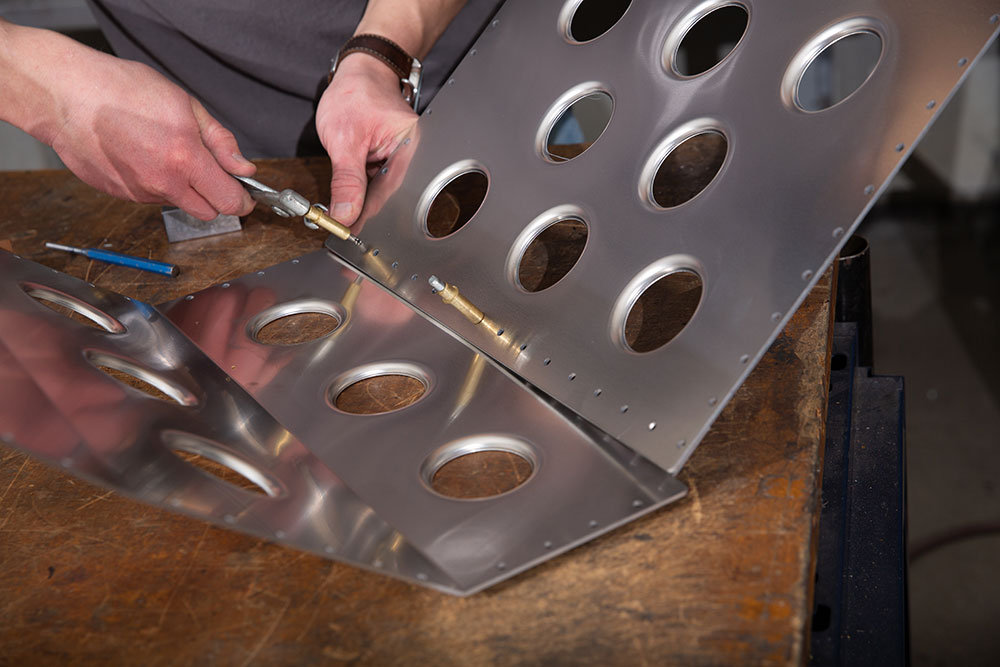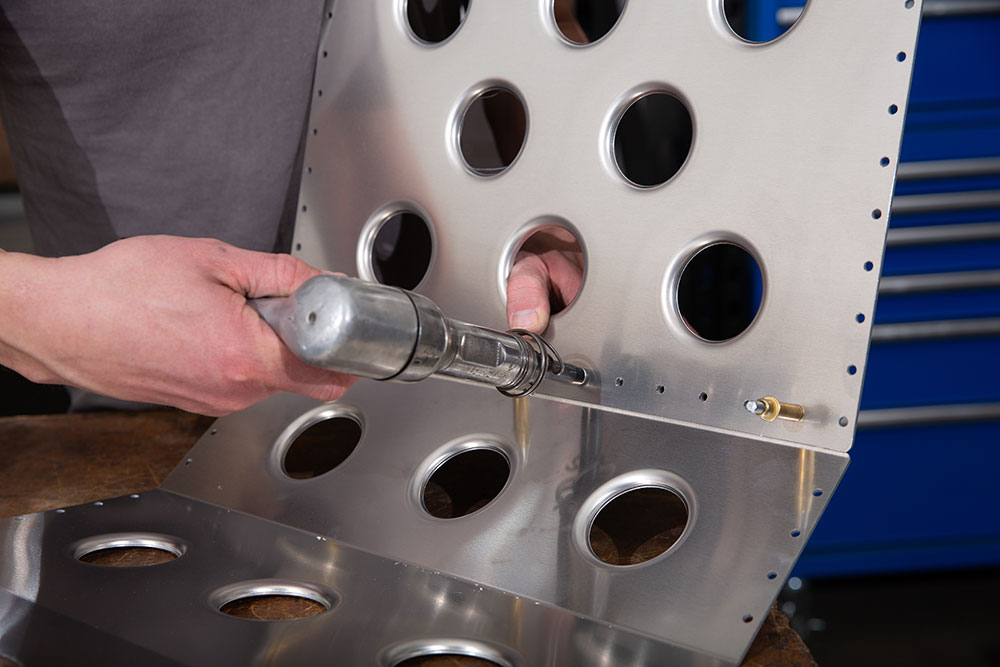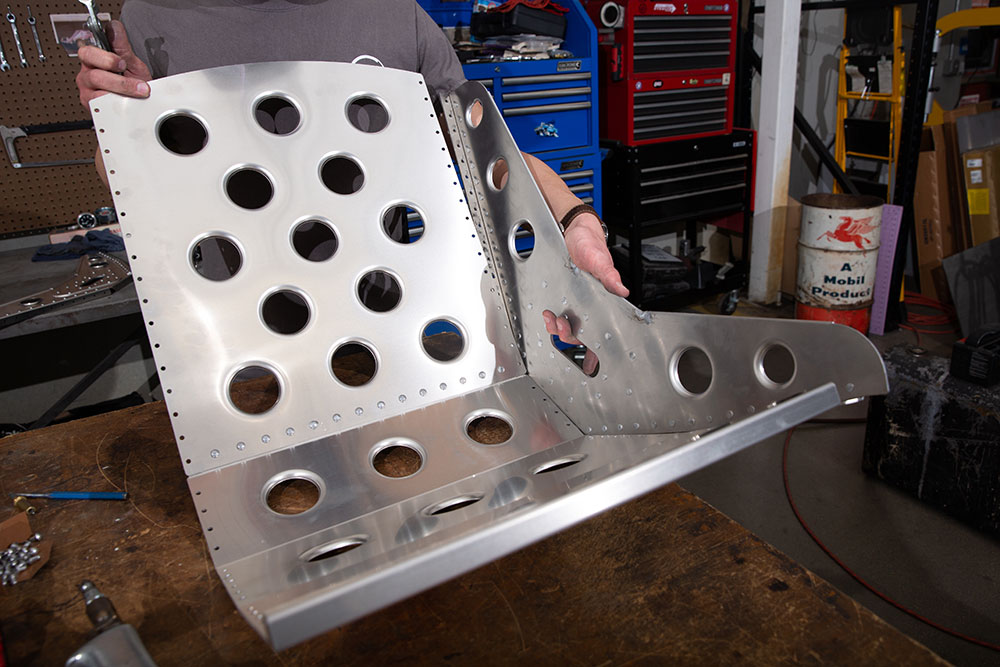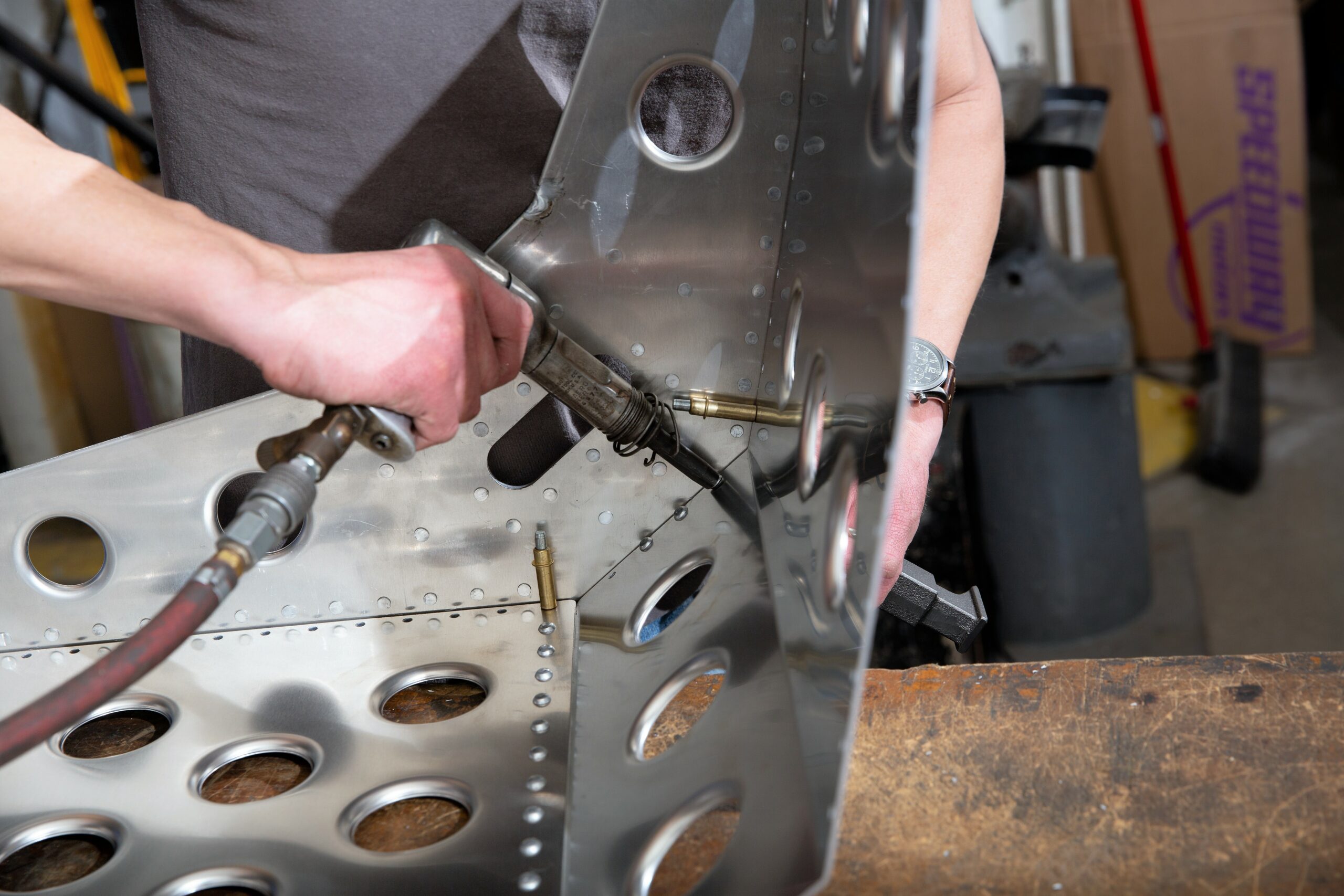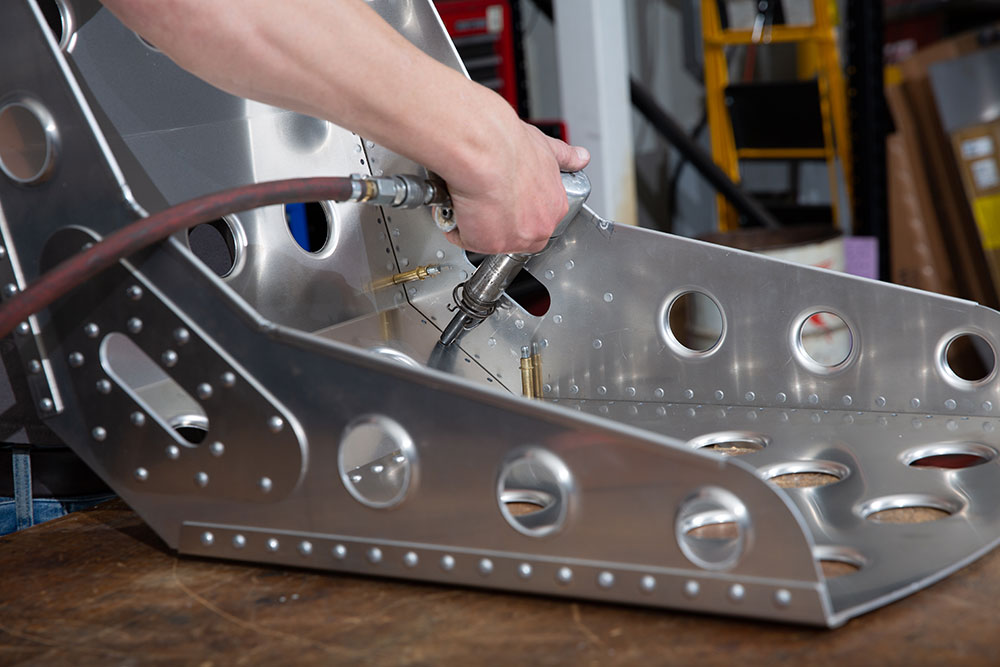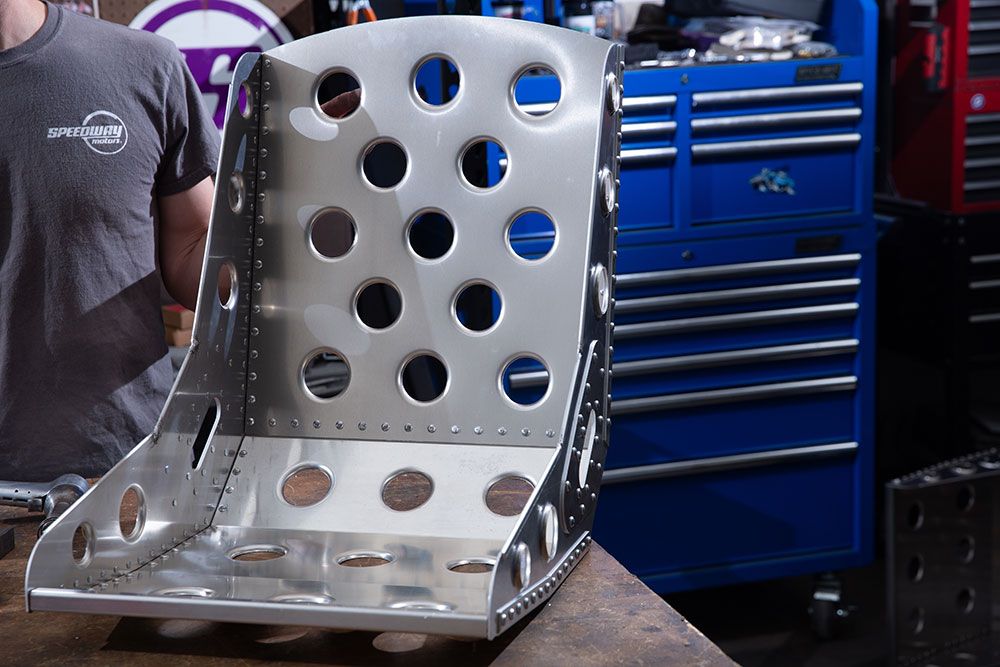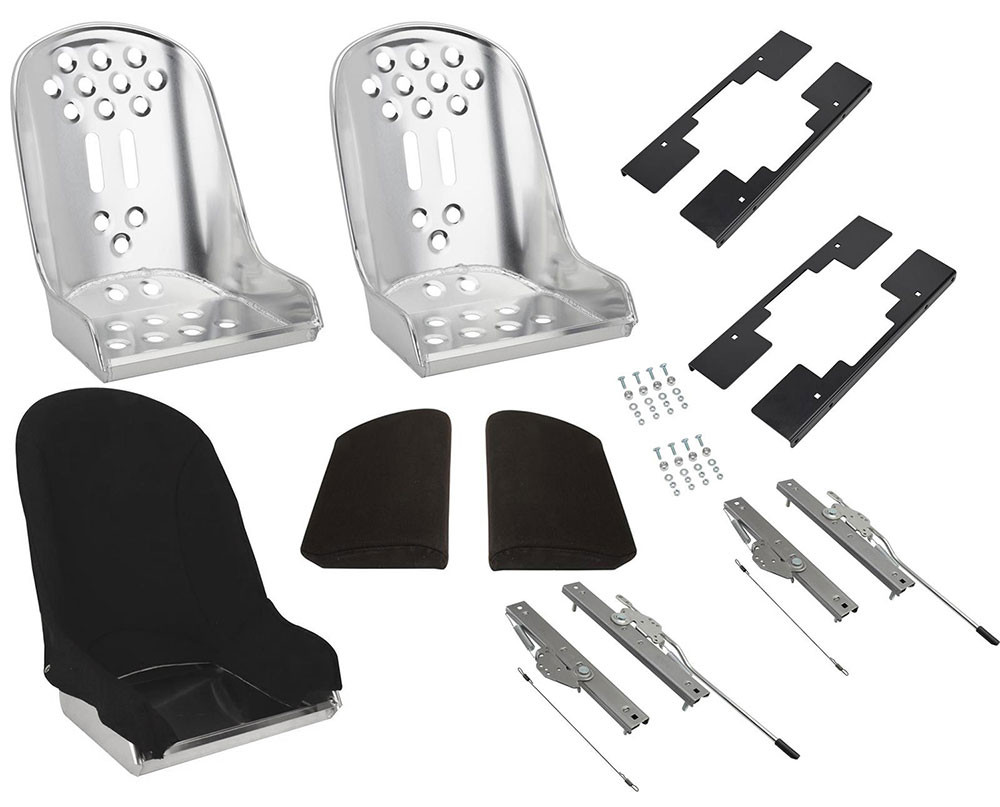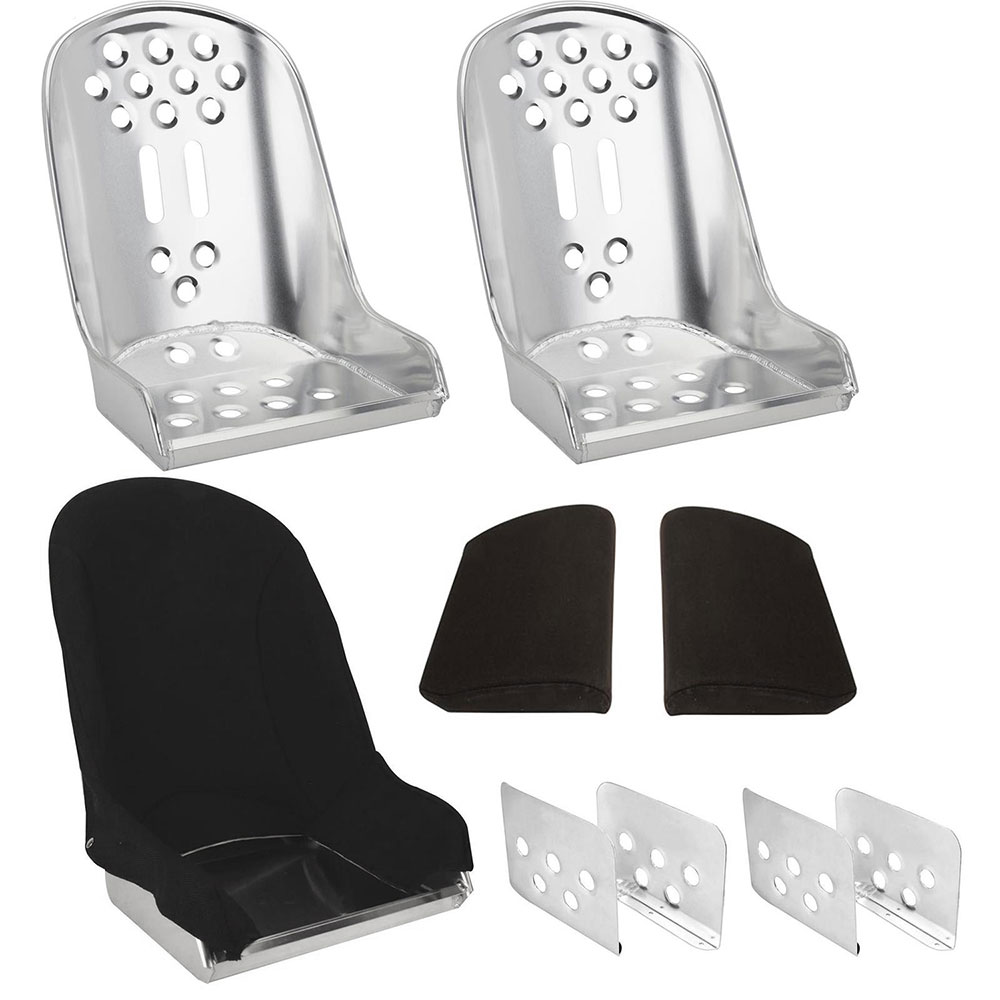 Source
Speedway Motors
(888) 503-4220
speedwaymotors.com