Sealing Out Heat, Cold & Noise with Dynamat
By John Gilbert – Photography By the Author
There are some guys content to load a folding chair into their hot rod and drive to a local cruise, sit there all day, and then drive home. On the other hand, there are guys like me who can't wait to jump in their hot rod and road trip across multiple state lines at a moment's notice. And that's where Dynamat Xtreme and Dynaliner come in.
I've always had a bad case of wanderlust; it started in 1970 riding a rigid frame Harley-Davidson chopper from California to Michigan and back. Then as the decades went by my interest in enjoying more comfort evolved my cross-country mode of transportation into driving old Corvettes and hot rods.
Read More: How To Update The Front Suspension On Your Ford Model A
To celebrate my 60th birthday I made a banzai run from Florida to California in a 7-1/2-inch chopped Model A that I christened the "Chadly Coupe." I learned a lot from my cross-country journey in the Chadly Coupe and kept mental notes regarding how I would equip my future Model A for road trips.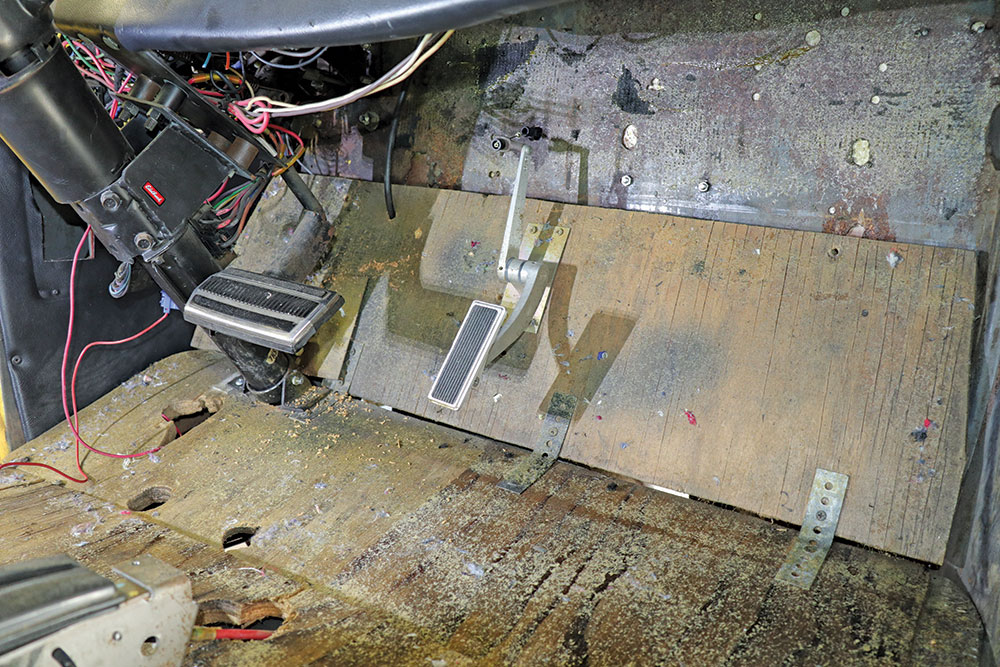 The Chadly Coupe's restricted vision was the inspiration for my next Model A to have a stock height top. Next, the Chadly Coupe had bare steel floors with an abbreviated custom exhaust system that dumped carbon monoxide fumes into the interior. "Hotter than the hinges on the gates of hell" is how I would describe driving the Chadly Coupe from Florida into Georgia and stopping in Chattanooga, Tennessee, that night. I suffered all the way home to California.
I knew my next hot rod for the long haul would feature better creature comforts.
In 2018, while covering Vintage Air's leg of the Street Rodder Road Tour on our way to the Back to the 50's, I spent part of the ride in Rick Love's '32 Ford coupe. Love's '32 Ford is as refined as a '32 Ford can get and still captures every essence of a traditional hot rod. Love is the president of Vintage Air, so naturally his coupe has Vintage Air AC and to hold in the cold and buffer road noise he chose to install Dynamat Xtreme with Dynaliner closed-cell foam on top.
For those who missed reading about "East Coast Graffiti" in the Aug. '21 edition of Modern Rodding, my Model A is the best example of a poorly constructed and butchered hot rod that I've ever seen. I bought the coupe to shorten the time I'd be without having a hot rod to drive while I'm building a '32 Ford roadster—but then things went south.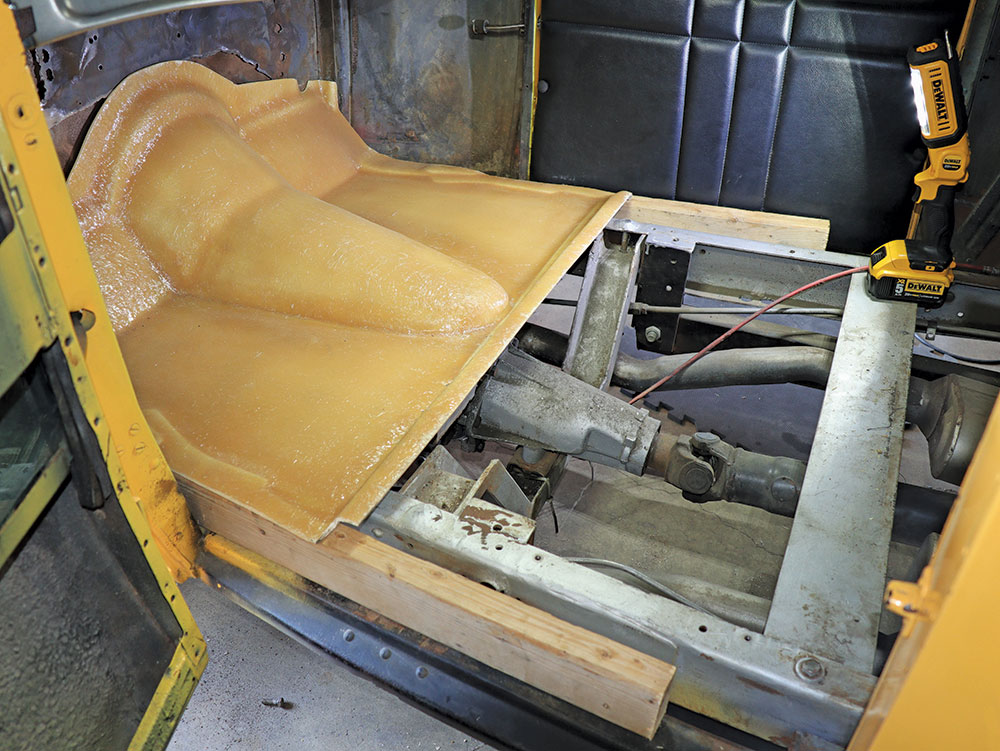 East Coast Graffiti: Classic Car Restoration: 1931 Model A Ford
The plan now for East Coast Graffiti is to undertake the repairs necessary to make it a safe and dependable hot rod capable of driving from coast to coast comfortably without having to tear it down and start from scratch. To celebrate my upcoming 70th birthday I'm planning to have East Coast Graffiti readied for a coast-to-coast journey.
The best builders use Dynamat in their trophy-winning cars. On the flip side of the scale I'm using Dynamat to seal up a jalopy with a lot of exhaust and wind leaks. The amazing part is my old beat-up Ford Model A with Dynamat installed will stand equal in noise and heat suppression against the finest of high-tech hot rods.
Installing Dynamat Xtreme for the first-time can be completed with better than satisfactory results by keeping a few simple tips in mind. My tendency when I work on cars is to do the work as clean as possible and this includes areas that will not be seen when the car is completed. For me, a perfect Dynamat Xtreme installation means hardly any wrinkles in the aluminum constraining layer on top of the extremely sticky butyl layer.
Read More: Ice Blue Full Custom '31 Model A
To get the feel for working with Dynamat Xtreme I began with the easiest areas to do first, which meant the flat-shaped floorboards. I admit I was intimidated by covering the transmission tunnel with Dynamat Xtreme but I discovered my installation skills improved rapidly, so when it was time to wrap the Speedway Motors fiberglass tunnel and toeboard I was ready. East Coast Graffiti with its endless problems to correct is a freelance tech editor's dream. Modern Rodding's readers can look forward to more tech articles on improving the coupe in the near future. MR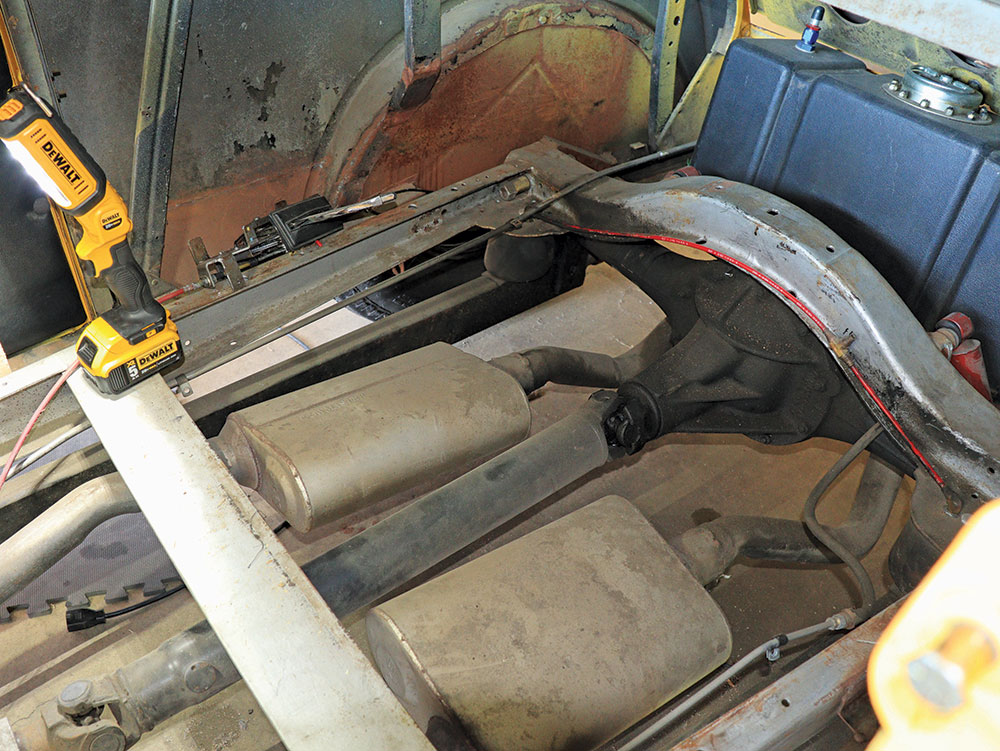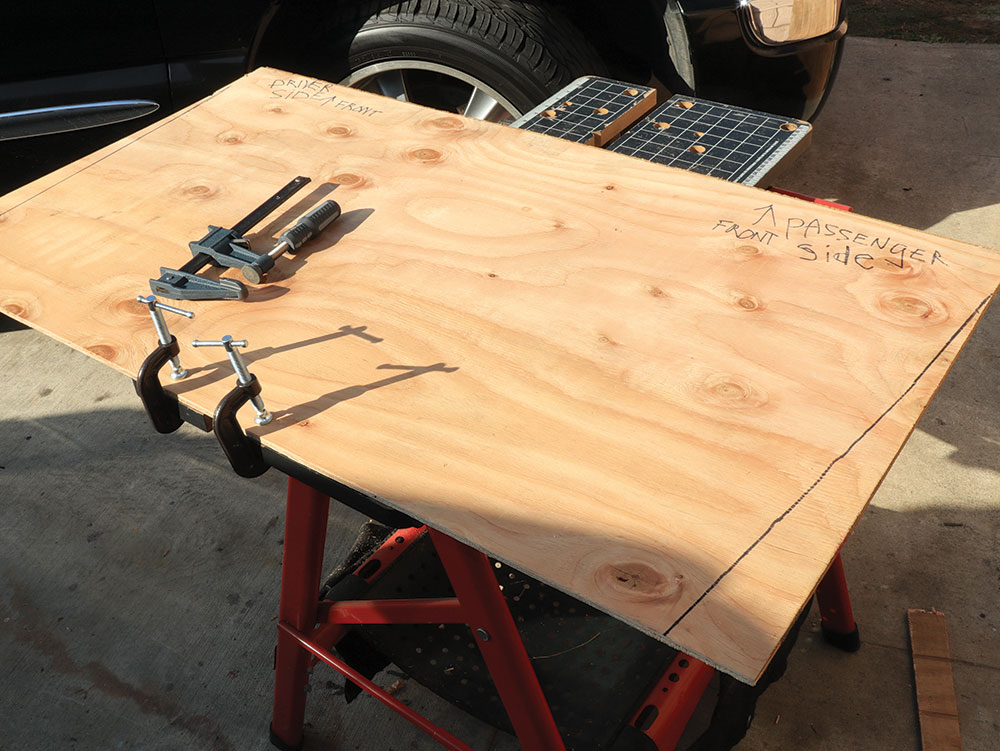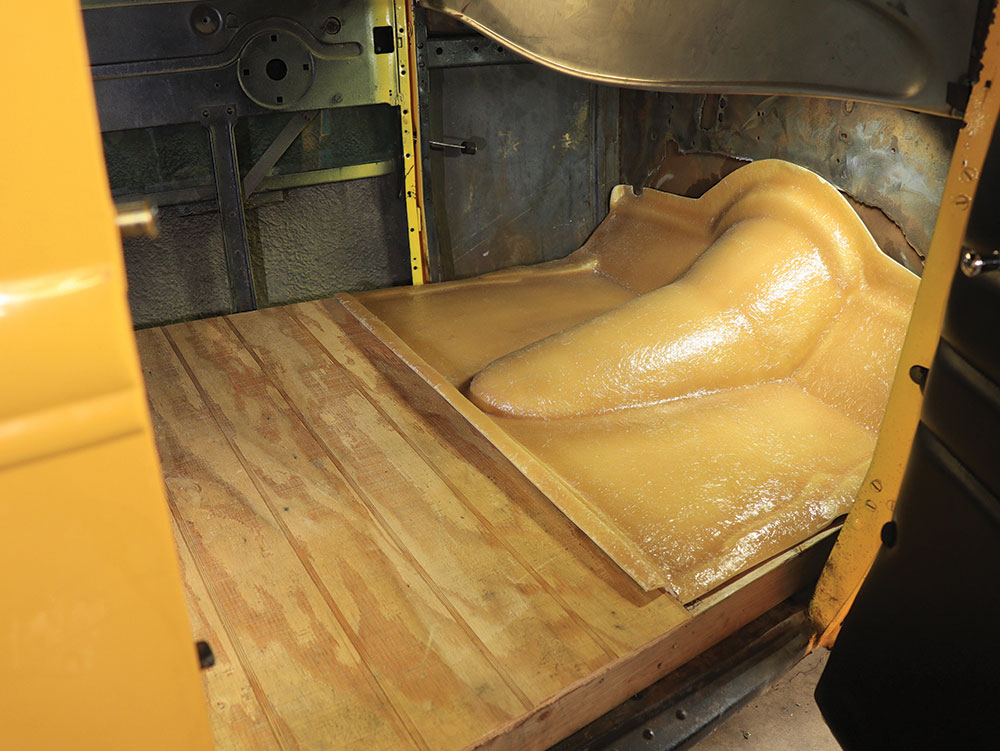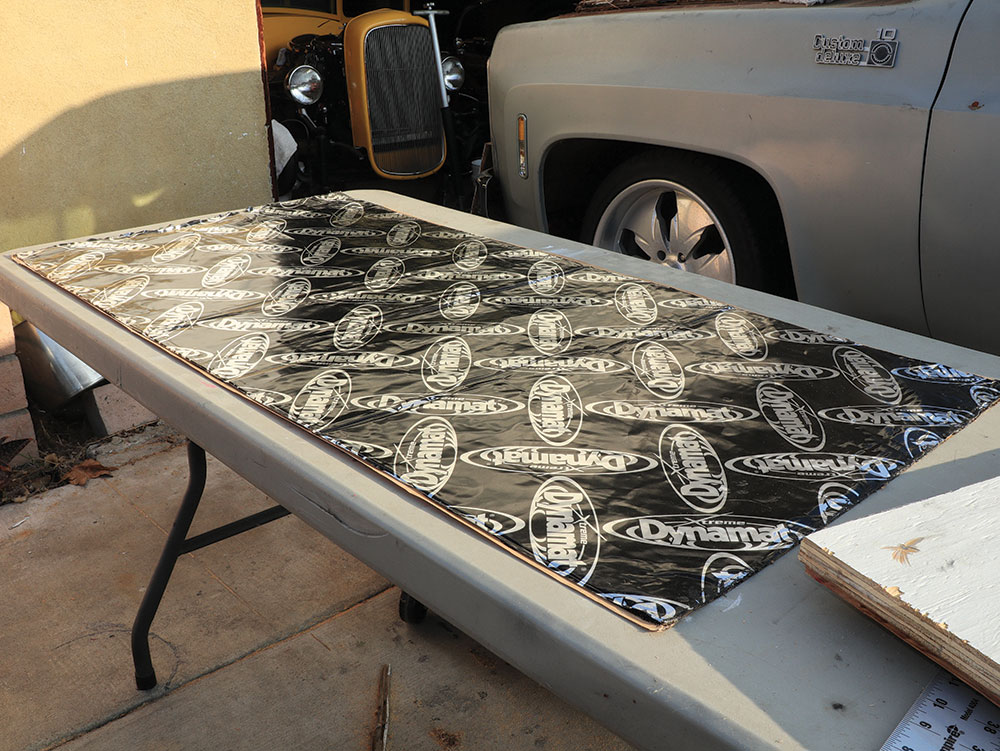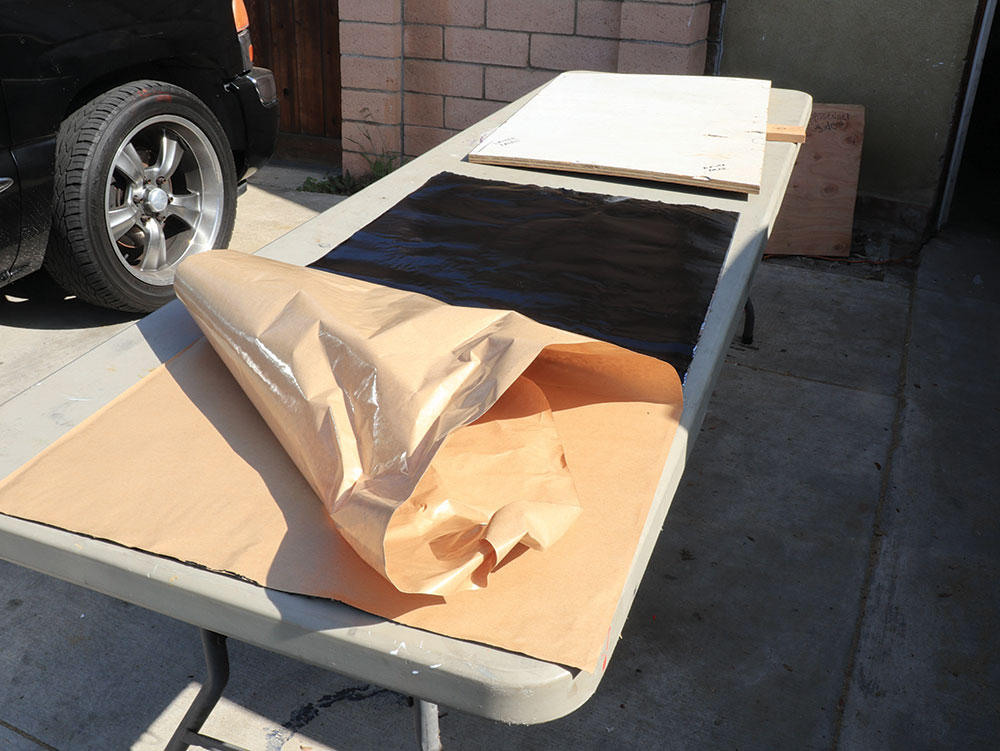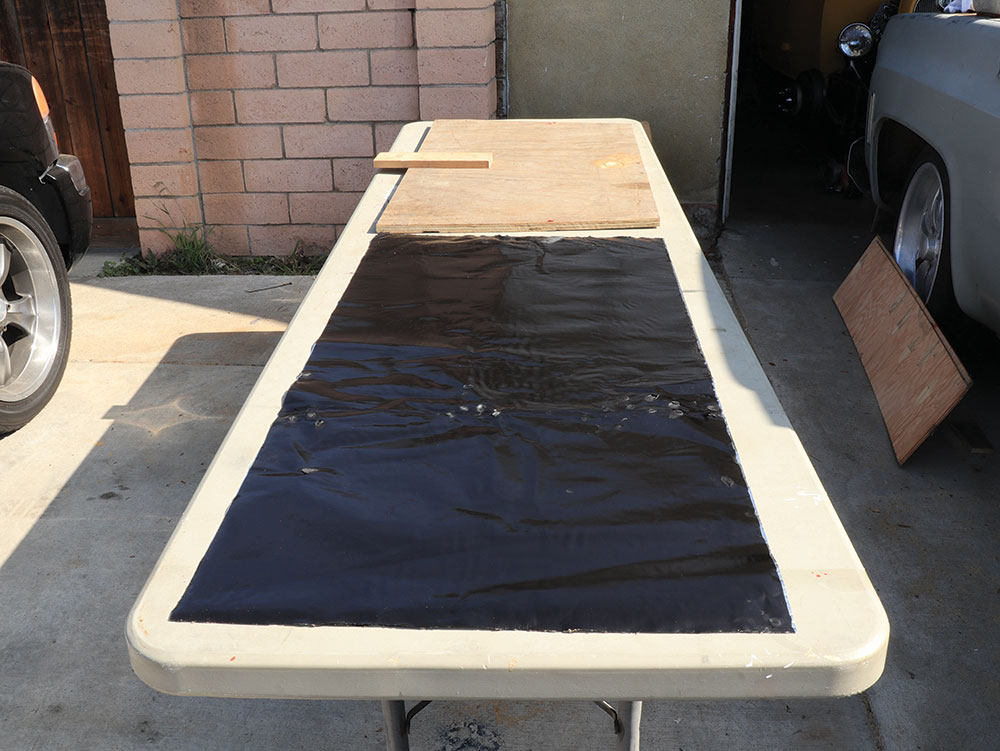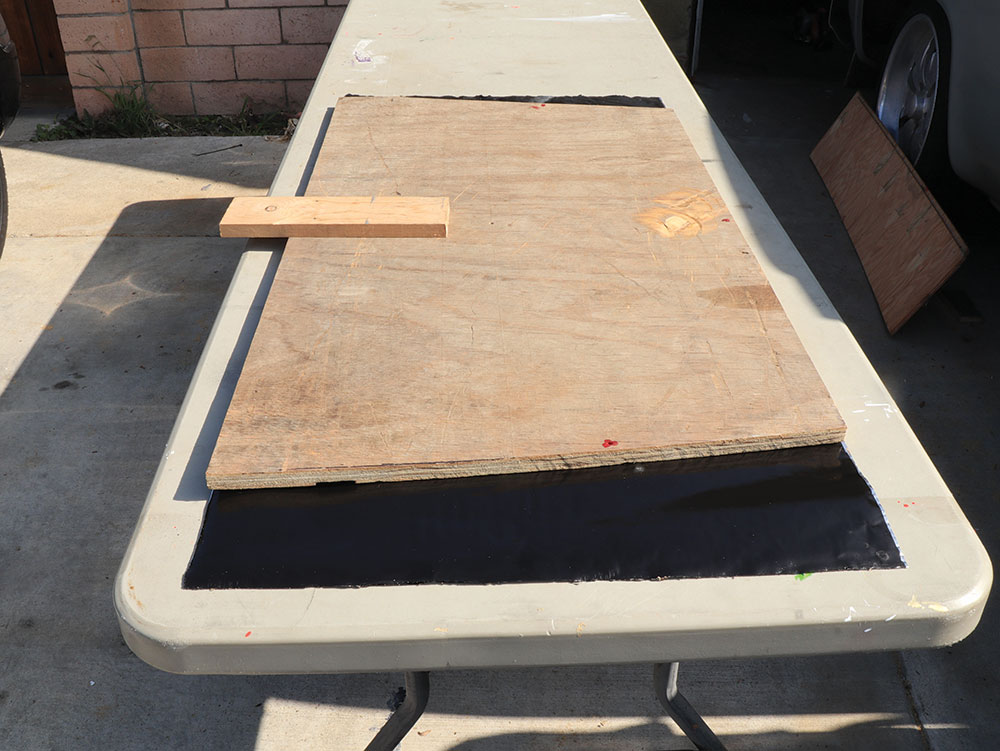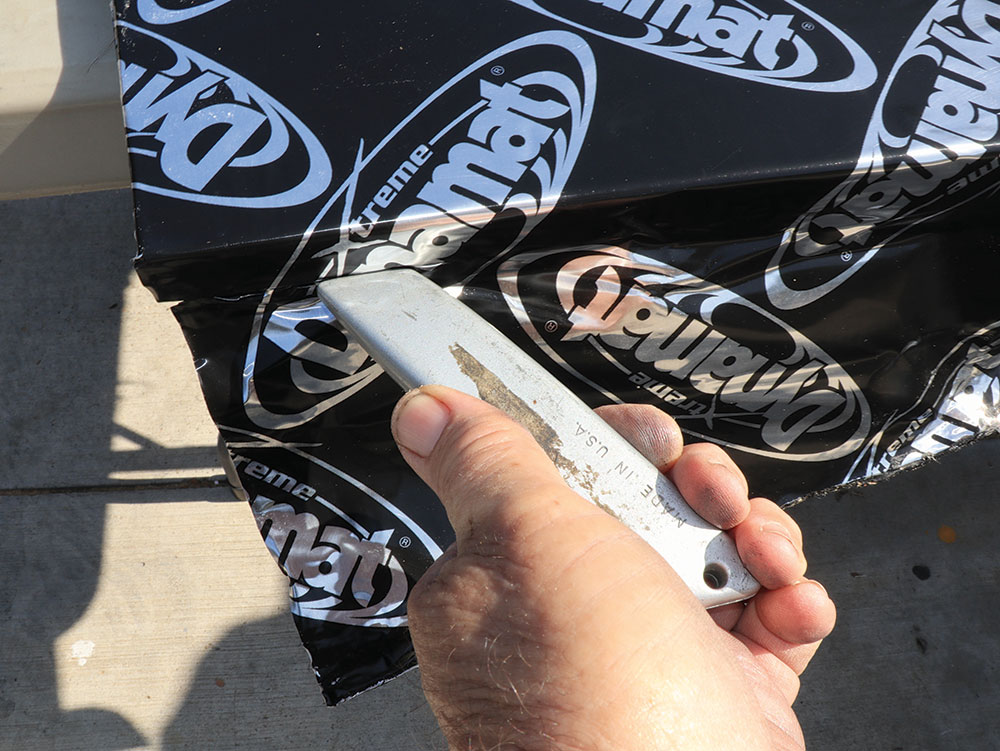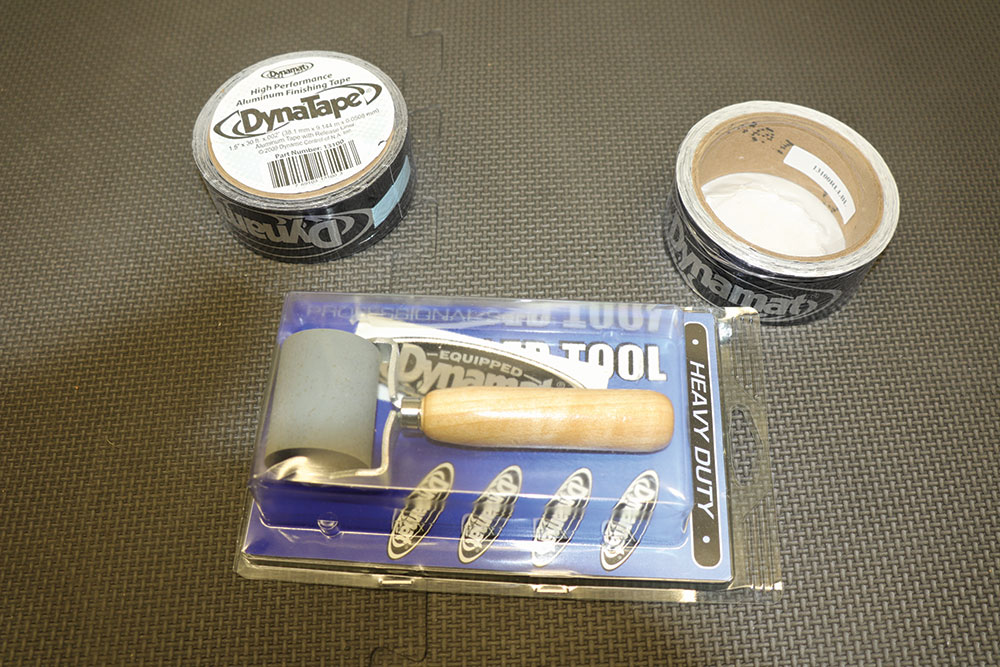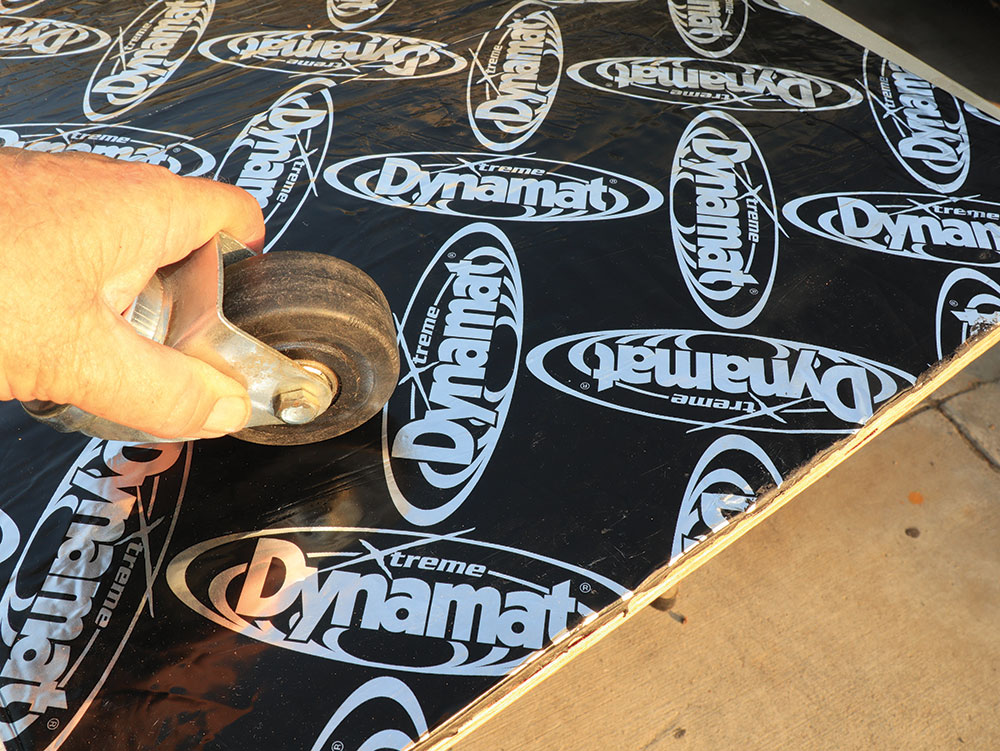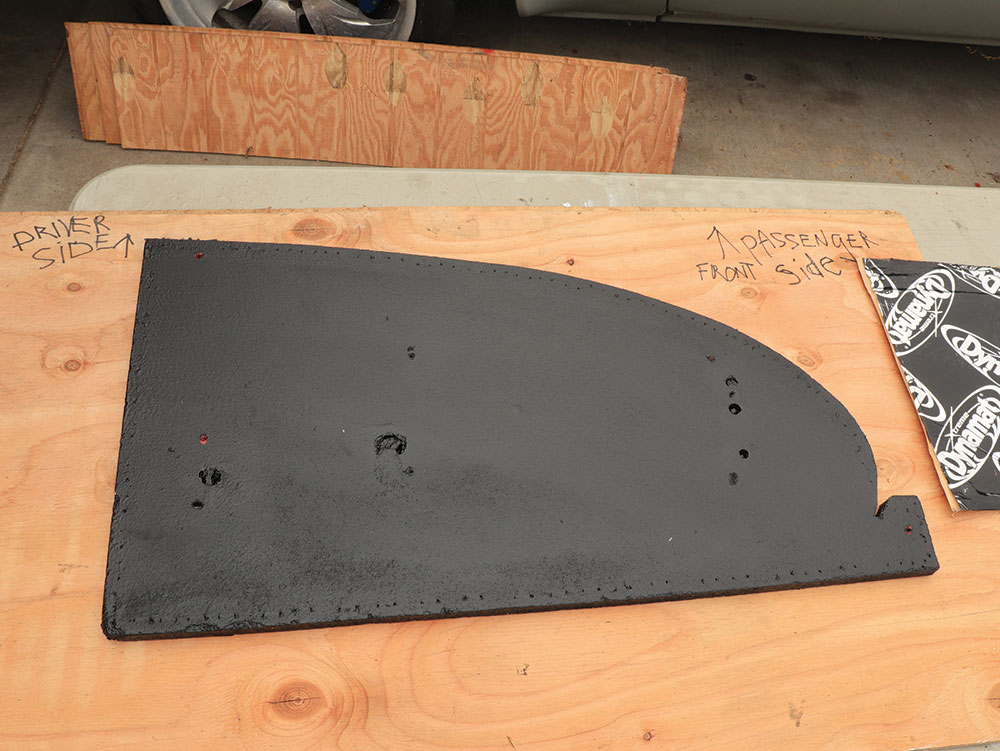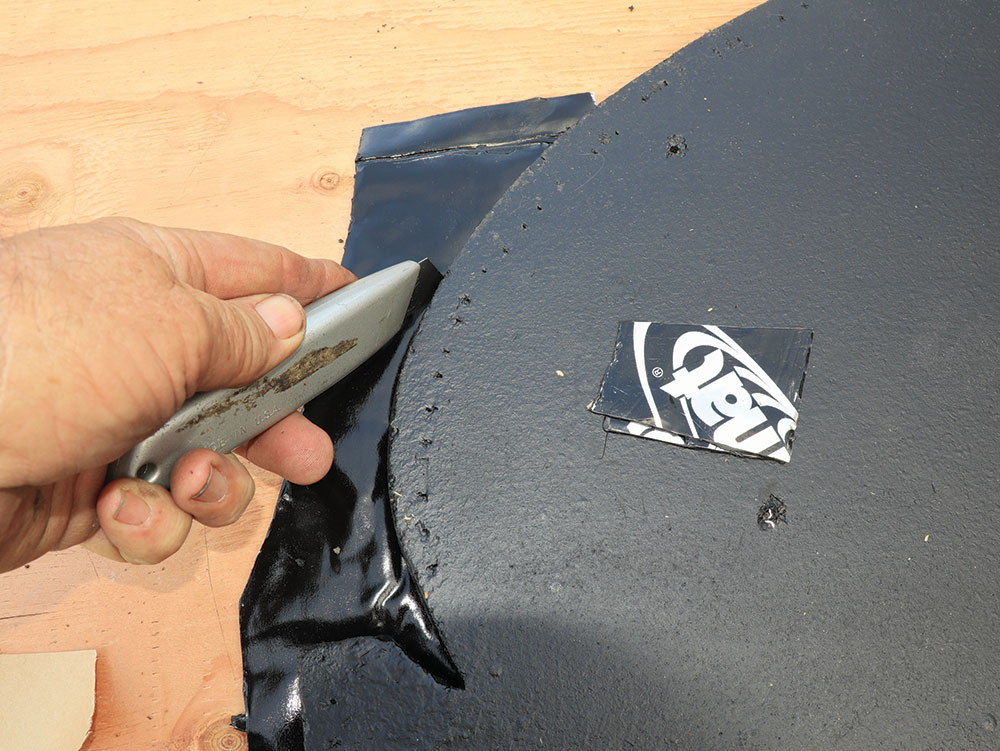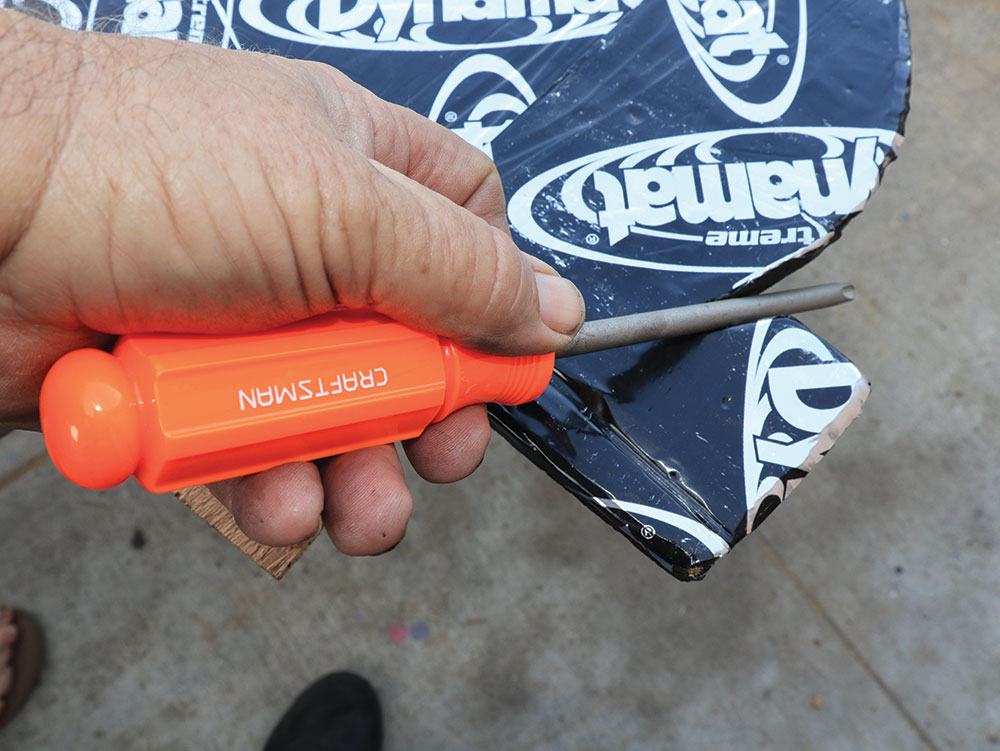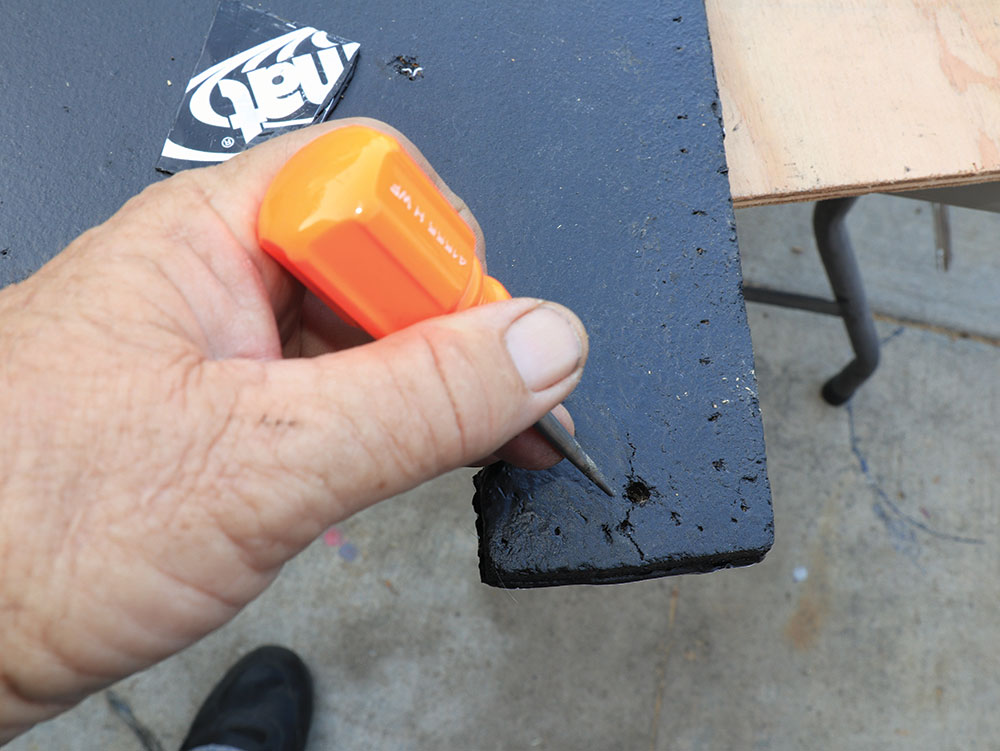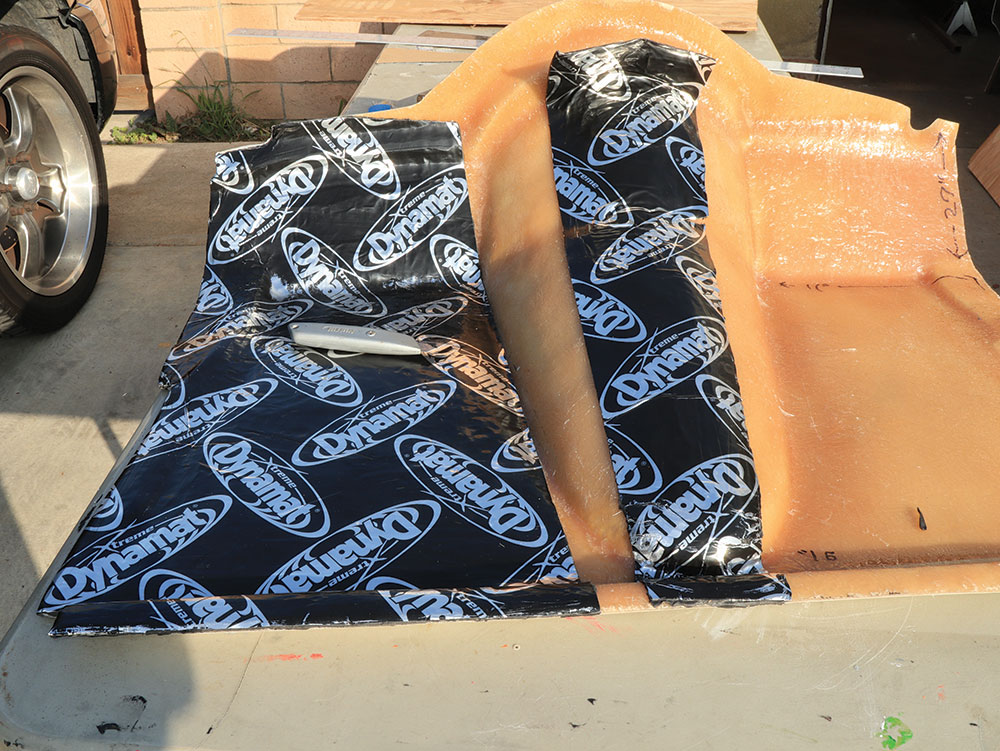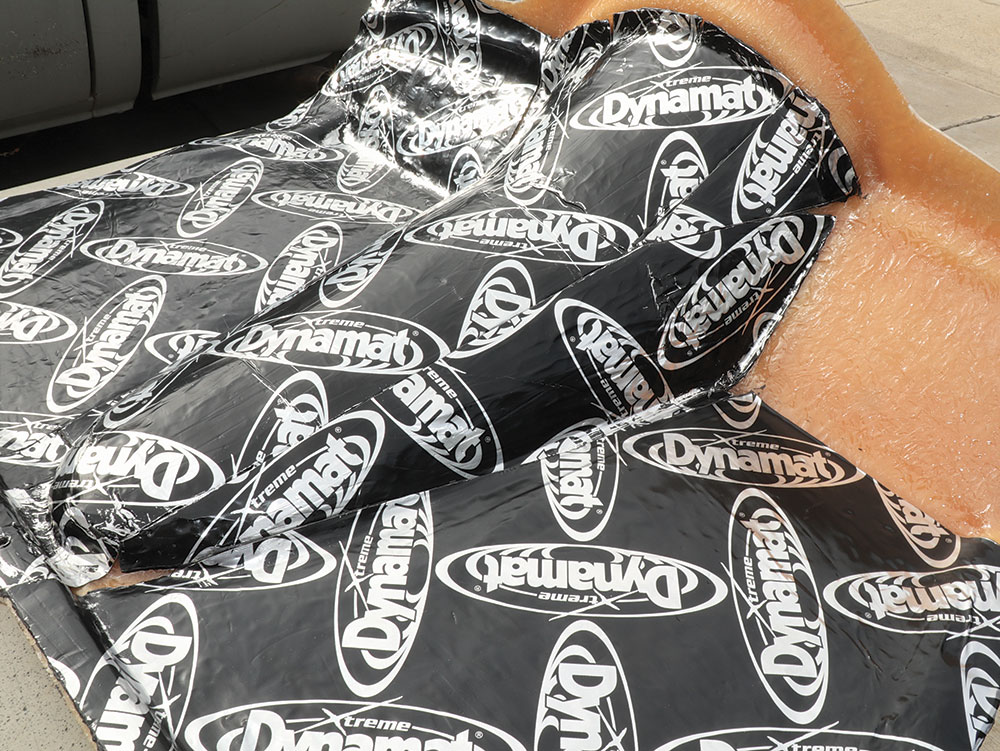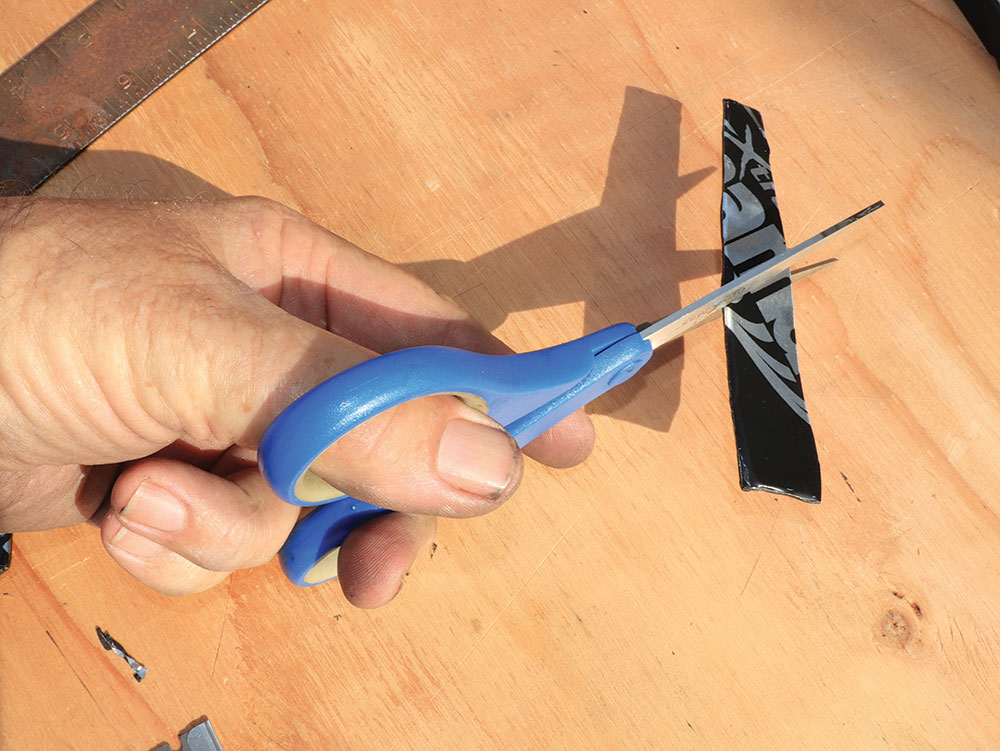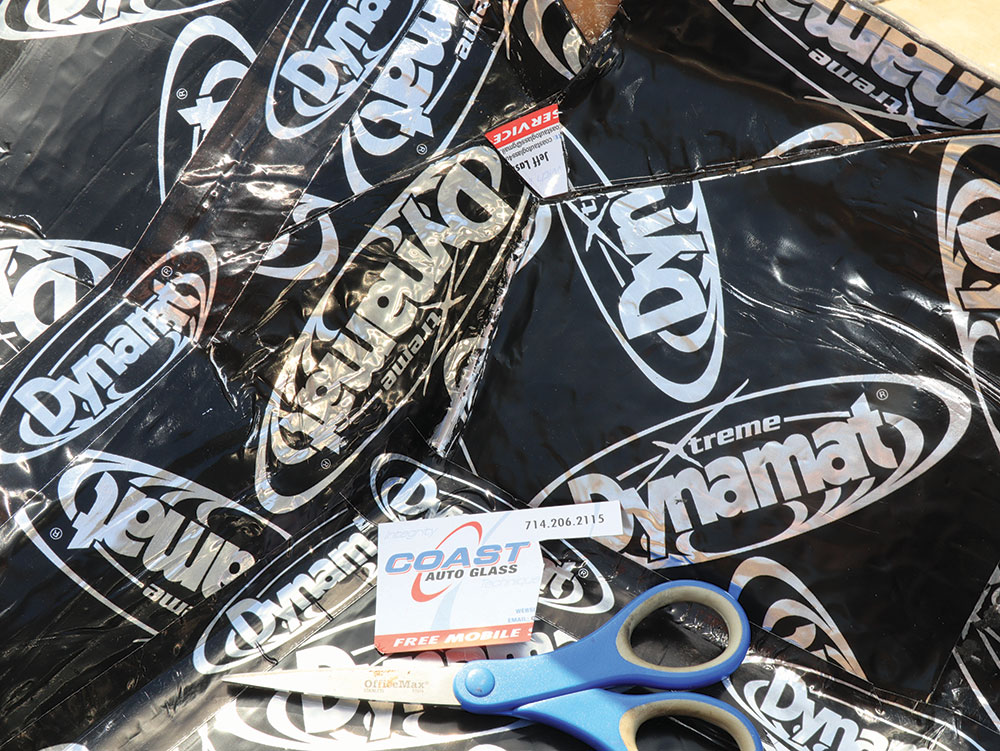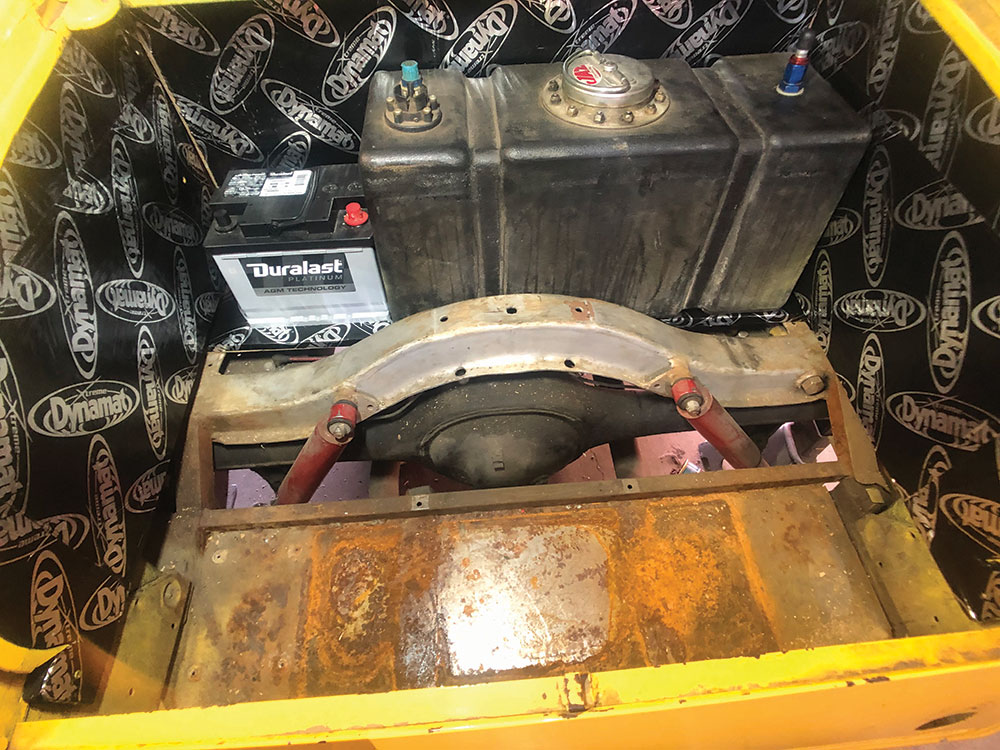 Sources
Dynamat
(513) 860-5094
dynamat.com
Speedway Motors
(855) 313-9173
speedwaymotors.com/modernrodding
Eastwood
(800) 343-9353
eastwood.com