DIY Guide To Cutting and Buffing Paint To Perfection
By John Gilbert   –   Photography By the Author
There are two types of hot rodders: the DIY guy who likes to do as much work on his car as he is able and the guy who can't afford to take the time building a car demands but has the means to pay a professional.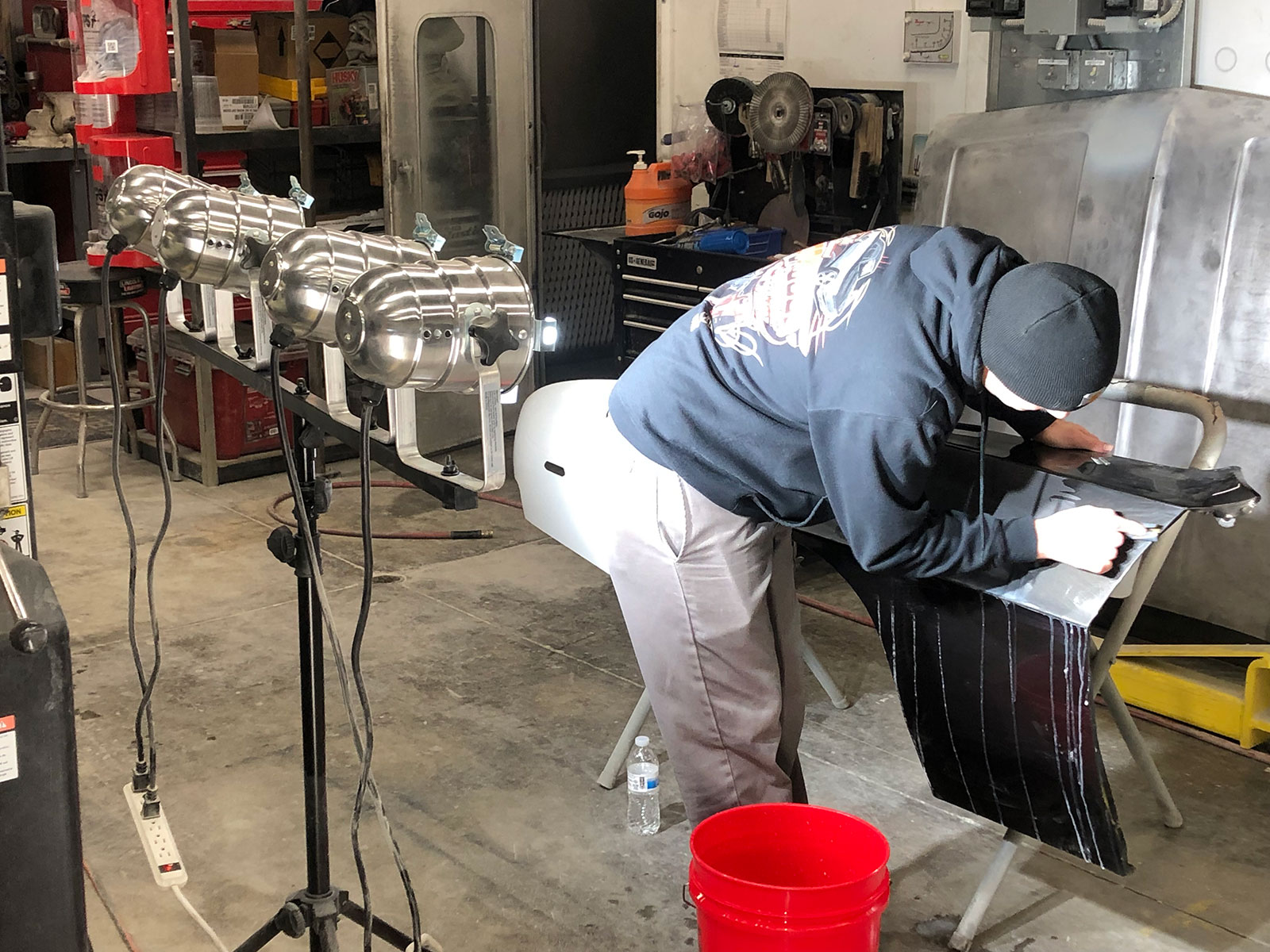 For the DIY guy, this article will help him learn how to achieve professional results cutting and buffing paint to perfection. For the guy who can afford to pay a professional, it will help him understand why cutting and buffing to concours quality is such an expensive proposition.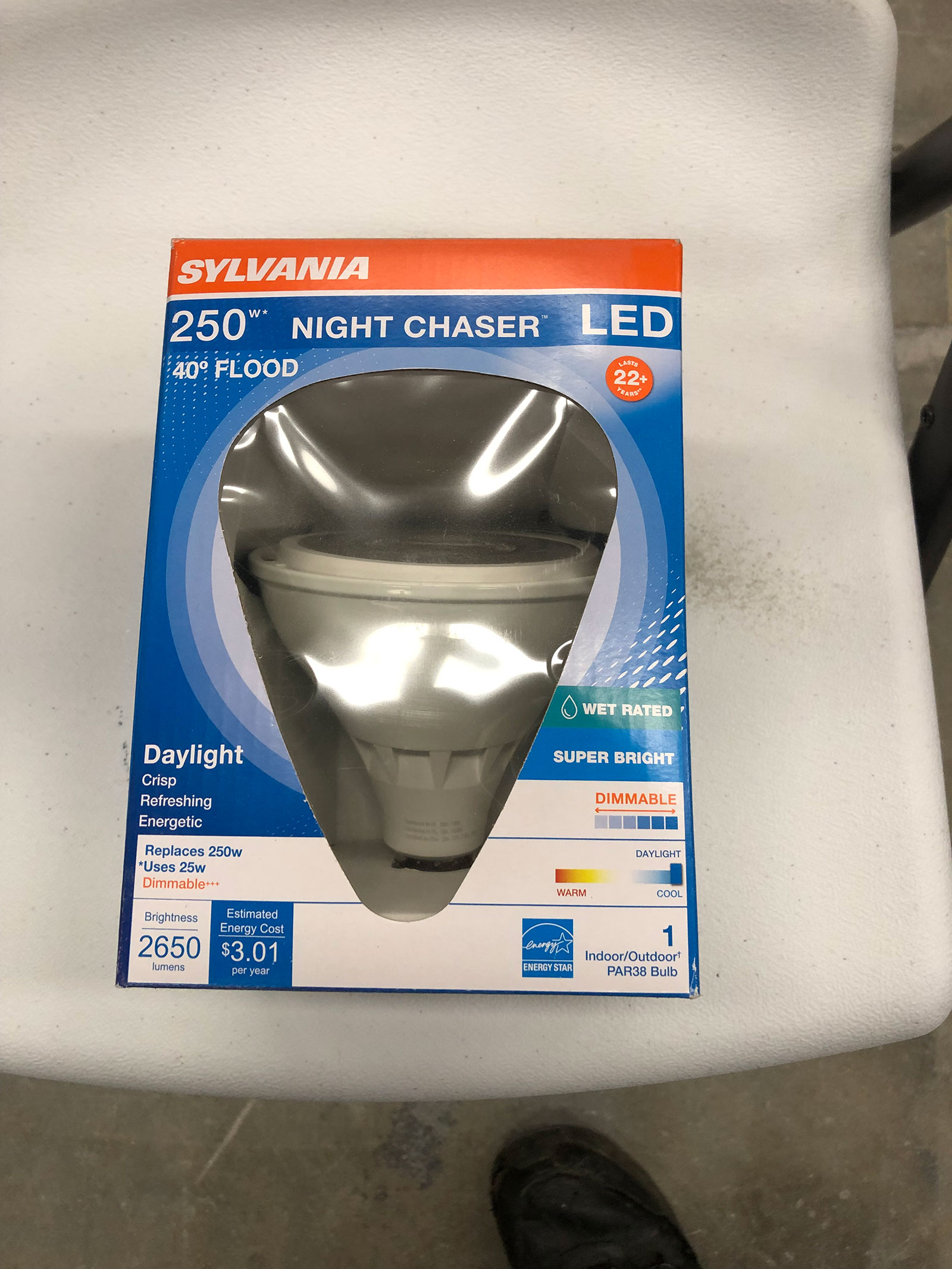 A couple months ago I got a call from my friend Harold Clay saying he was in Biloxi, Mississippi, attending a PPG Restoration Class taught by Charley Hutton. I was kind of surprised because I know Clay has owned Clay's Collision Center since 1979 and Harold's Hot Rod Shop for over 10 years, and he's already placing First at major car shows nationwide.
Read More: '60 Impala With Impeccable Style & Performance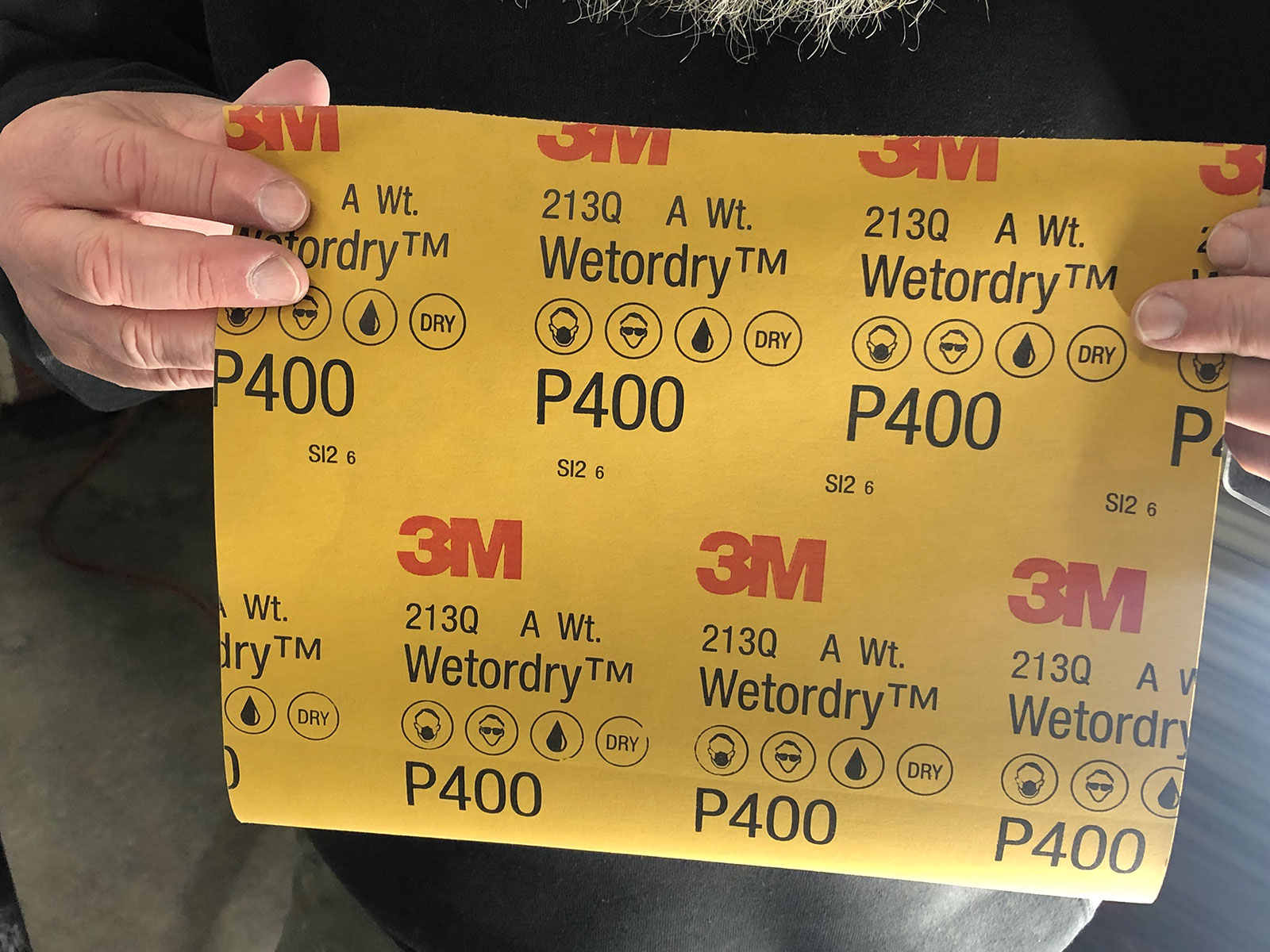 But as long as I have known Clay, he's been on a constant quest to find perfection for his paintwork. So, when Clay called me a few weeks ago inviting me to join him in attending a class at Sylvester's Customs on how to cut and buff paint I wasn't quite as surprised. Clay and Tim Gregg flew in from Enid, Oklahoma, and we met up with our friend Travis Sylvester at his shop in Nuevo, California. In addition to taking on customer restoration work at Sylvester's Customs, Sylvester and his buddy, Mike Coutts, produce instructional YouTube videos on how to address various phases of bodywork. To teach the class on how to cut and buff paint to concours perfection, Sylvester brought in Jason Killmer, a super detailer with Pebble Beach Concours and Ridler wins under his belt and who markets a line of specialized sanding blocks he has developed.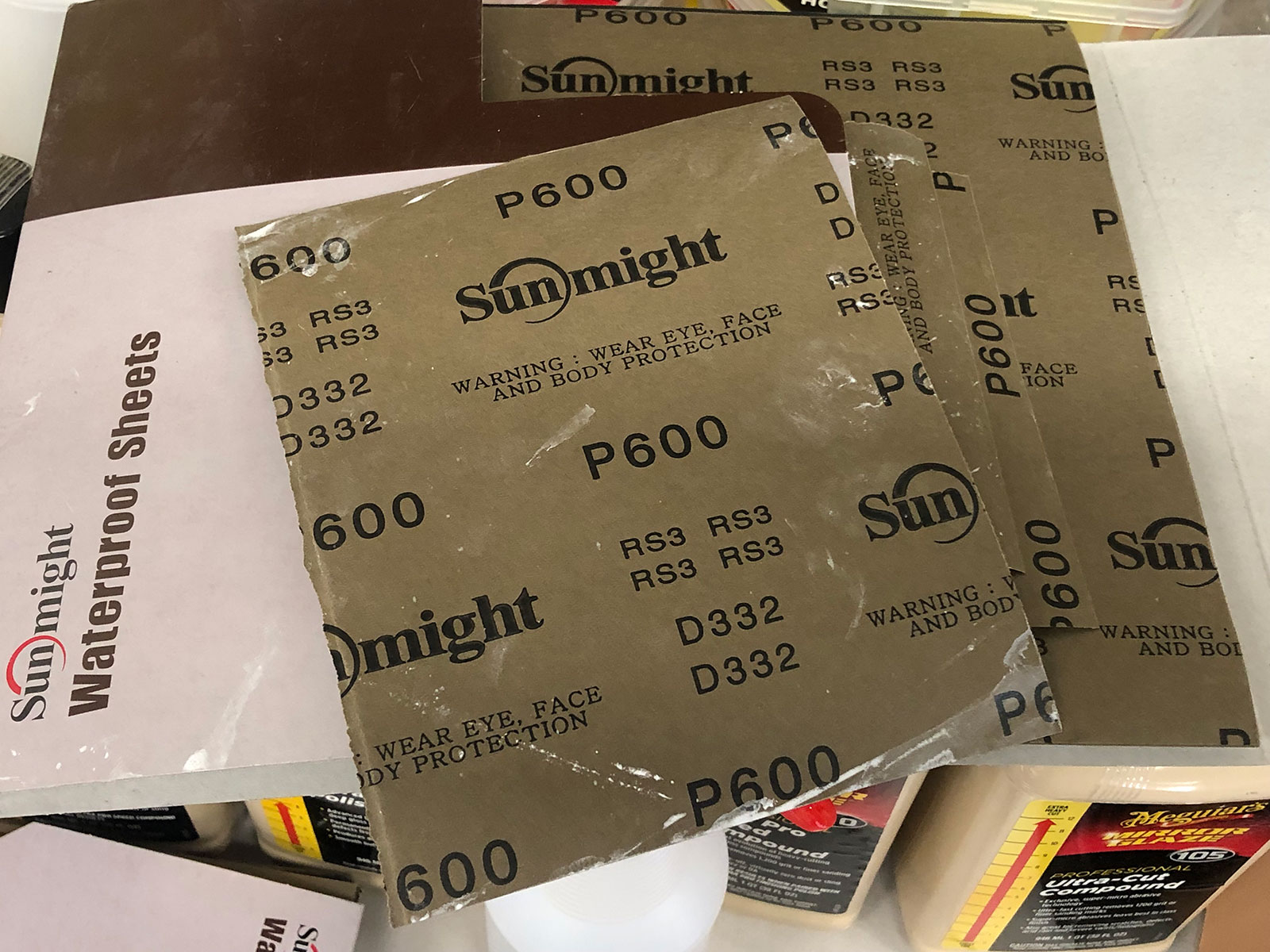 Cutting and buffing paint to concours quality level is a tedious repetitive process. On average it takes 20 hours to cut and buff a front fender to appear optically correct and scratch-free. Optically correct means the reflection in the paint isn't distorted like a funhouse mirror and the finish lit under the most intense lighting reveals it is scratch-free. That extreme level of quality is only achievable if the bodywork preceding paint is perfect and the application of the base color is perfect. No flaws anywhere, and finally there are enough coats of clear paint block sanding will not break through.
Read More: Special Small Block Hemi Engine Build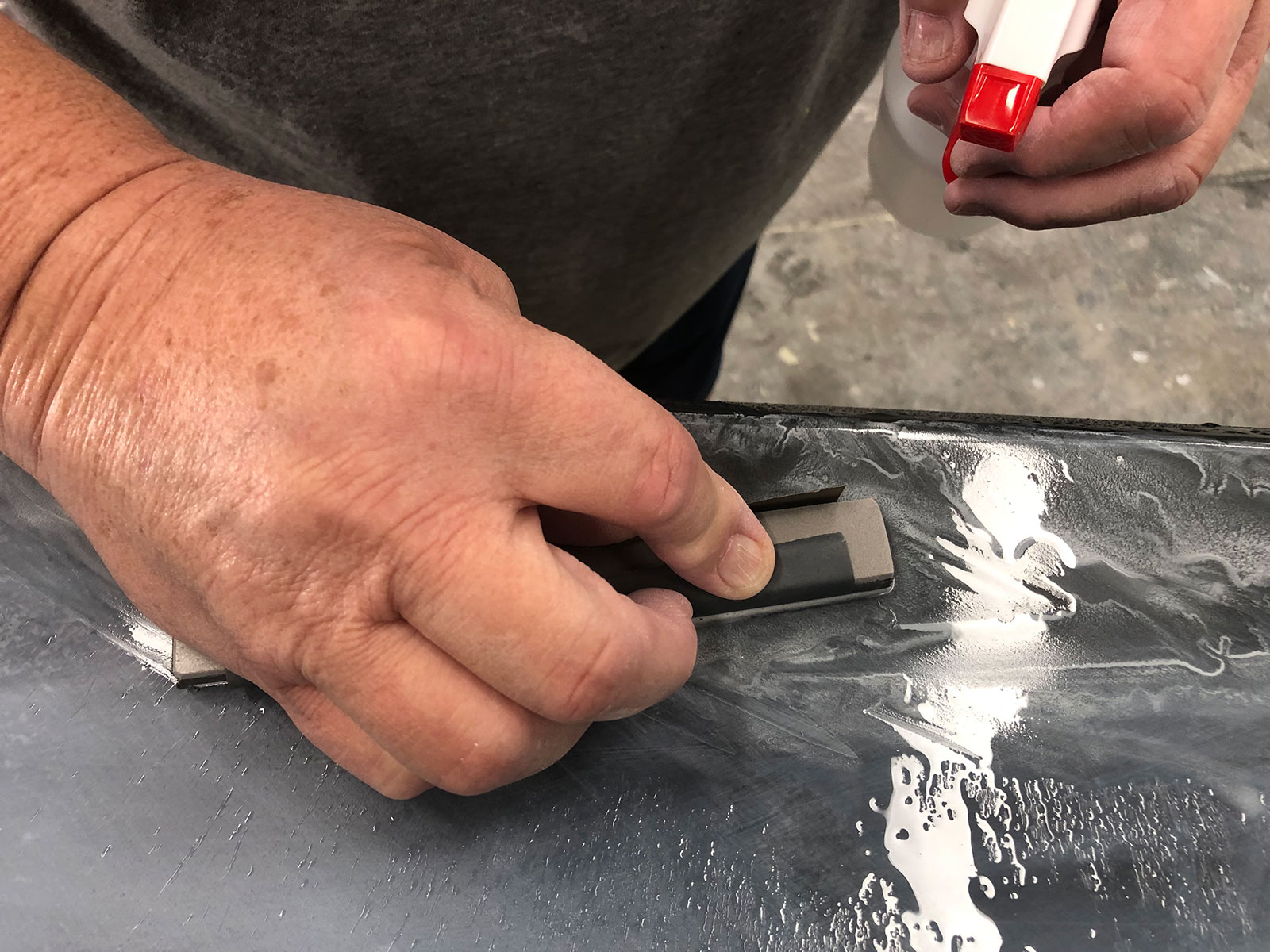 Imagine how many hours it takes to cut and buff a complete car at today's shop rates and that should give one a good idea if cutting and buffing is something they'd like to explore further.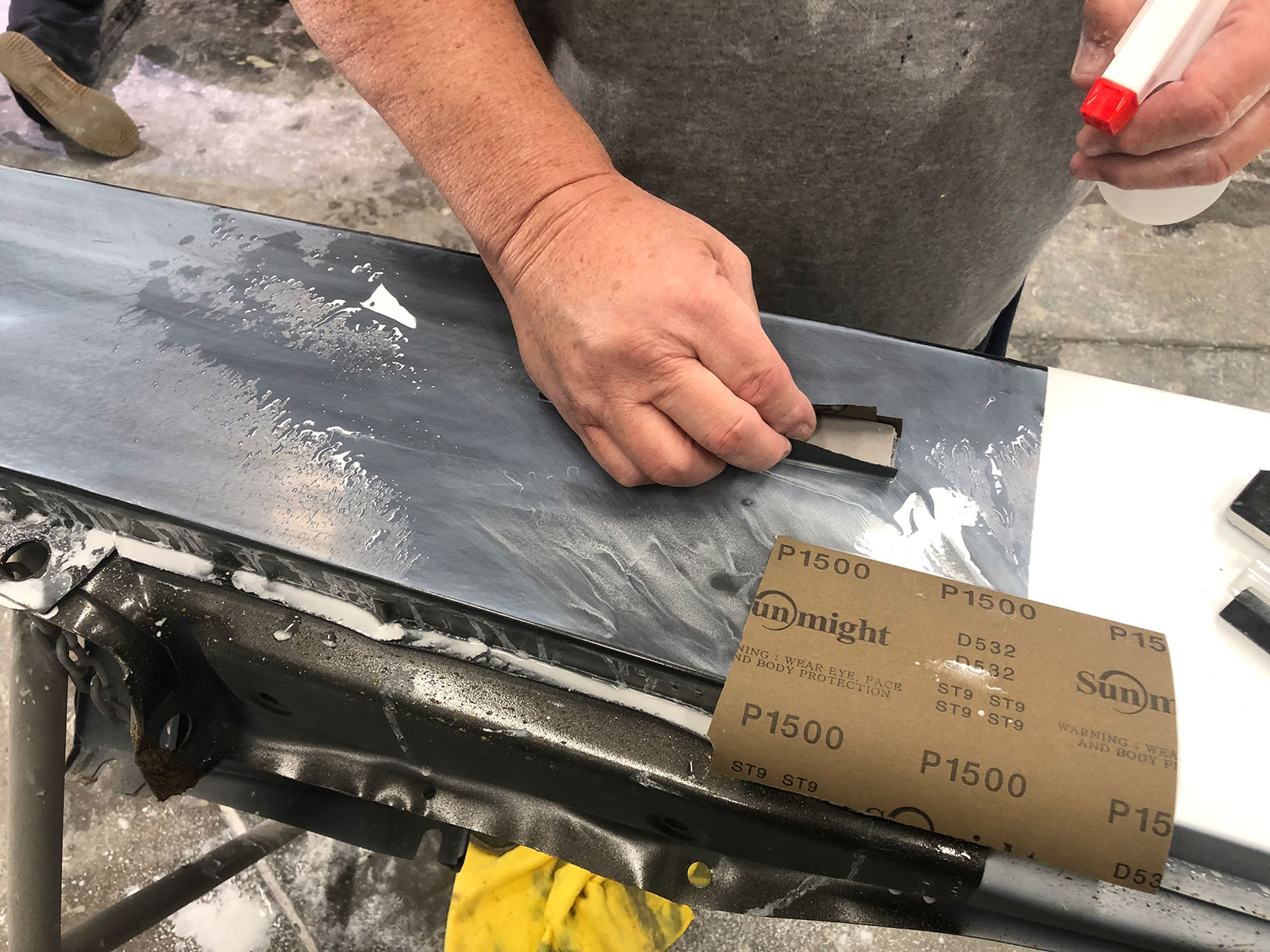 To help a person decide if a high-end cut and buff is for them they must identify their expectations. Are they after a 100 percent perfect show car finish or will they be content with a not-quite-as-fanatical finish that will probably endure better if exposed to the elements. I'm mentioning the option of accepting a paint job straight from the gun with only a few flaws (dirt, bugs, boogers) to nib and polish out because the UV screen added to modern urethane clears migrates to the top as the clear cures.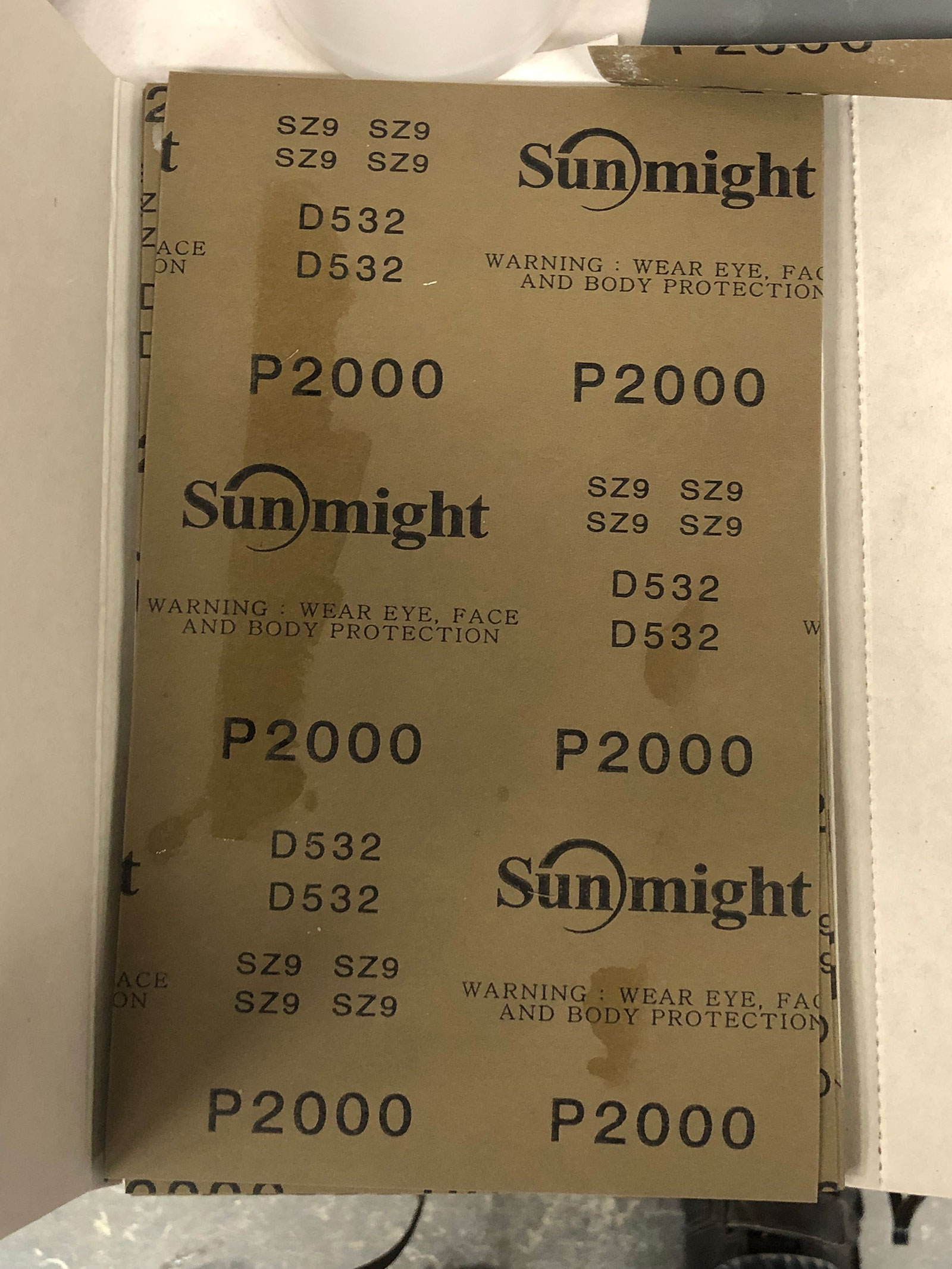 Figure if the painter sprayed six coats of clear urethane—block sanding flat will cut through two coats and likely strip the UV screen. Deeply cut and buffed paint on a weekend warrior with occasional outdoor overnight exposure can survive longer if the vehicle is washed free of acidic environmental contaminants after each time the car has been driven. Kept indoors out of the weather and away from the sun as much as possible works best to make any paint job last longer.
Read More: Parting Shot: Dave Bell & His Iconic Artwork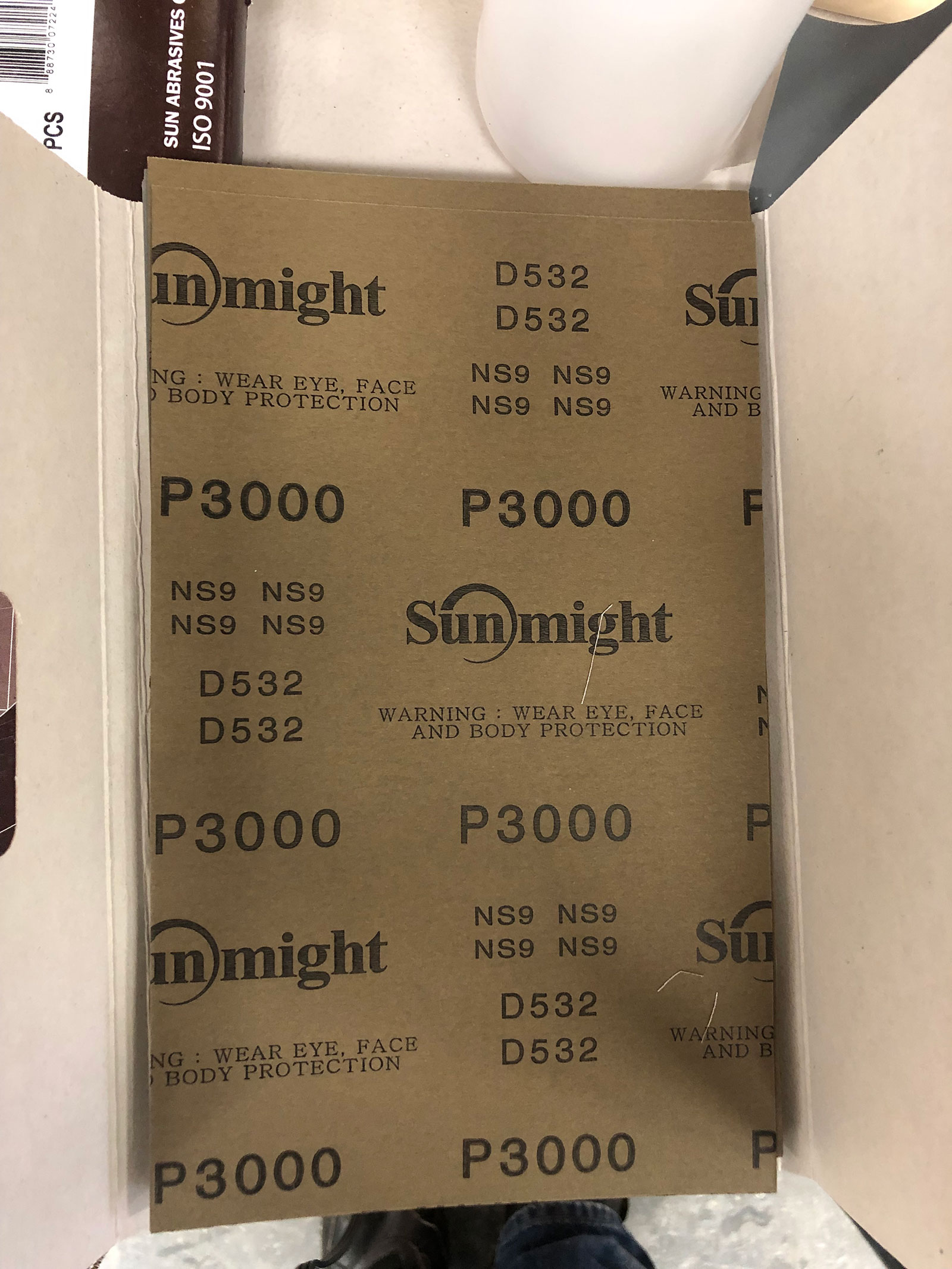 There's a wide selection to choose from of well-known brands offering the tools and materials needed to undertake a cut and buff project. For the cut and buff classes held two days at Sylvester's Customs the tools came from Harbor Freight plus Meguiar's, now in close association with Harbor Freight, provided compound and Jason Killmer supplied a wide selection of his sanding blocks. PPG paint and related essentials, like wet and dry sandpaper, were sourced from Temecula Valley Paint and the Camaro fenders from Auto Metal Direct (AMD).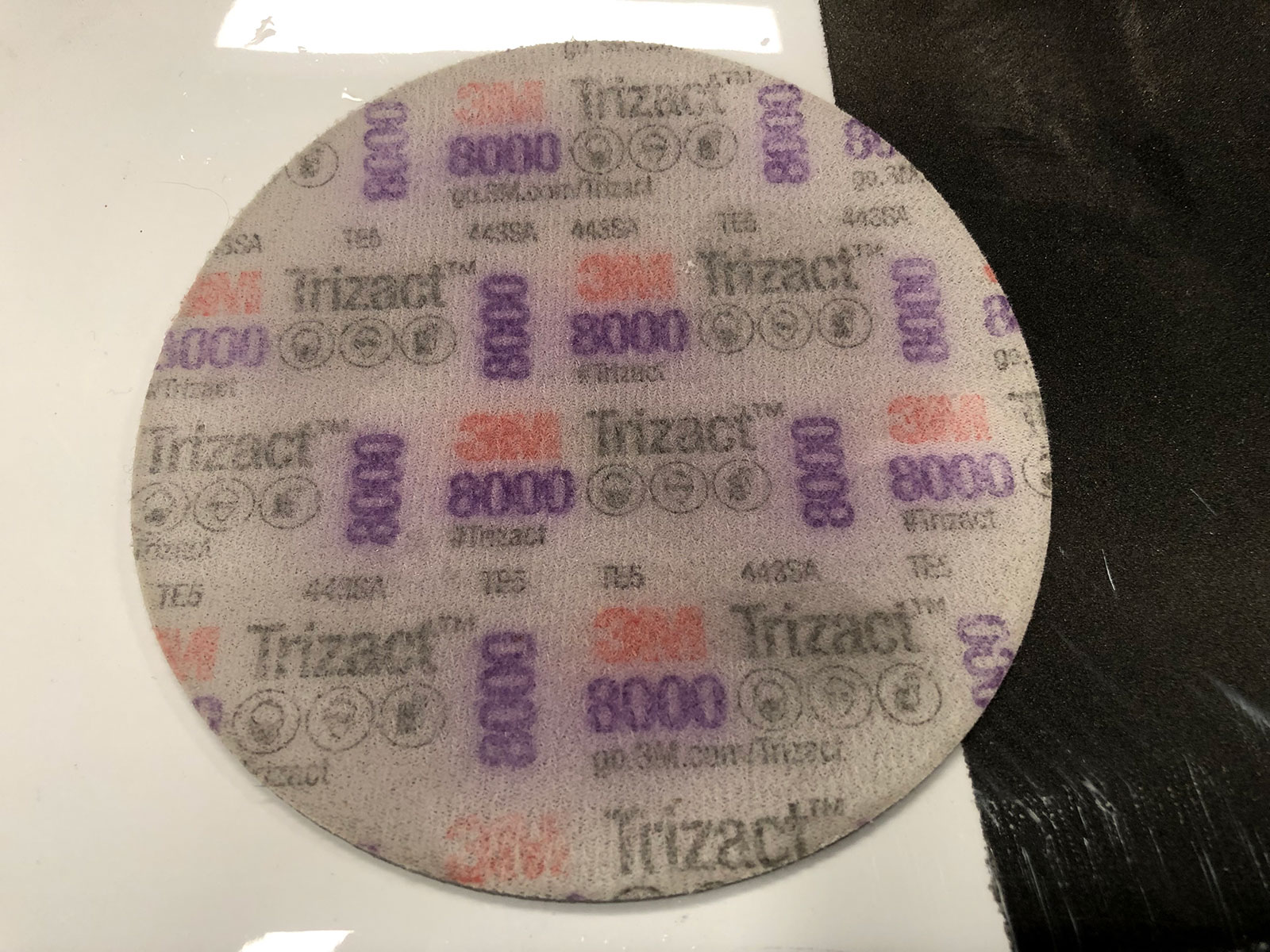 Way back in the days of acrylic lacquer, a sheet of 600 wet and dry sandpaper was the finest grit available and folded in thirds to color sand and rub—the rubout came with a wool pad on a "wheel" (rotary polisher) slinging various grades of rubbing compound. Skipping past a succession of developments throughout the years, today urethanes have supplanted acrylic lacquer as the desired finish and "color sand and rub" is now called "cut and buff." MR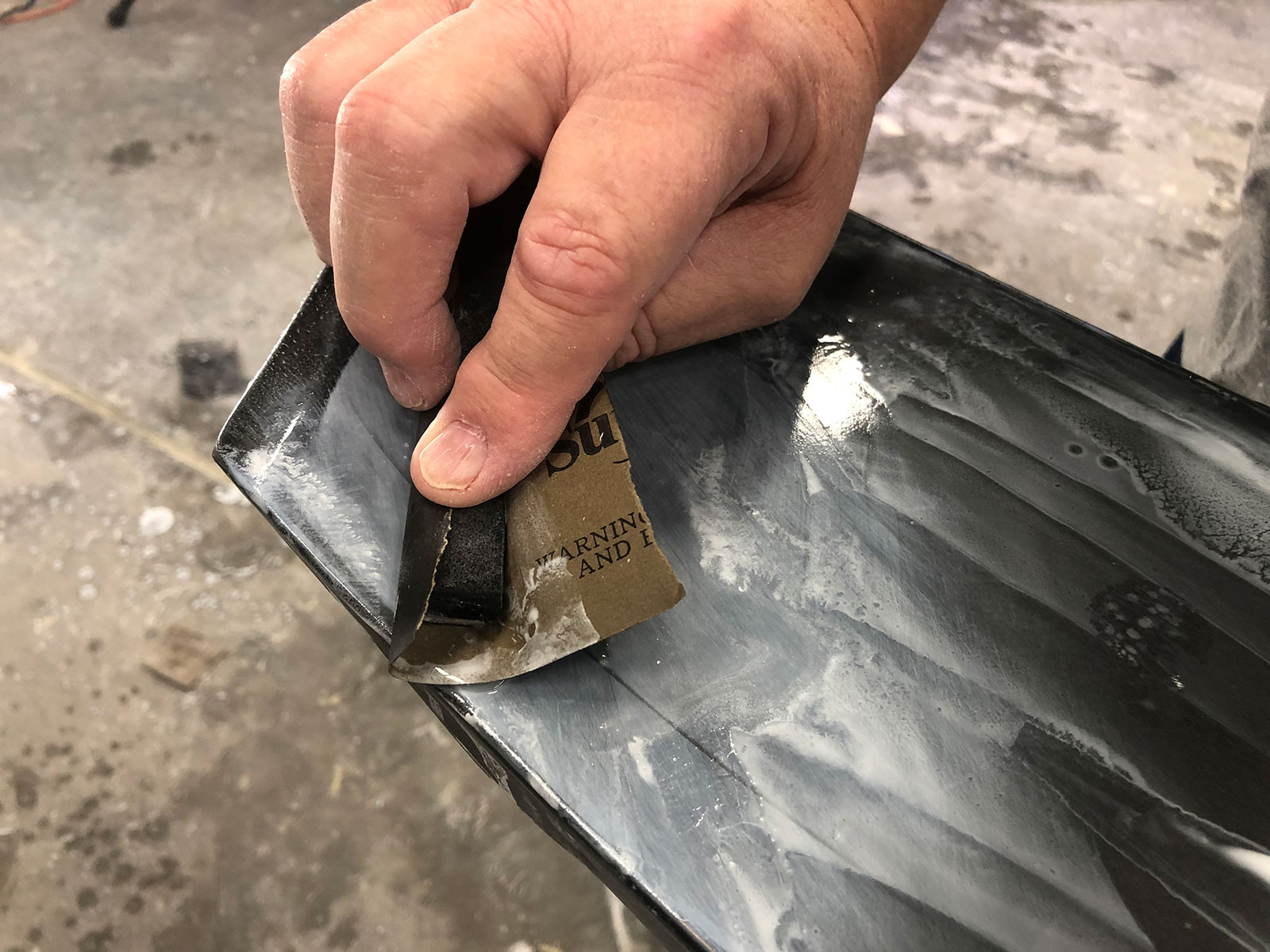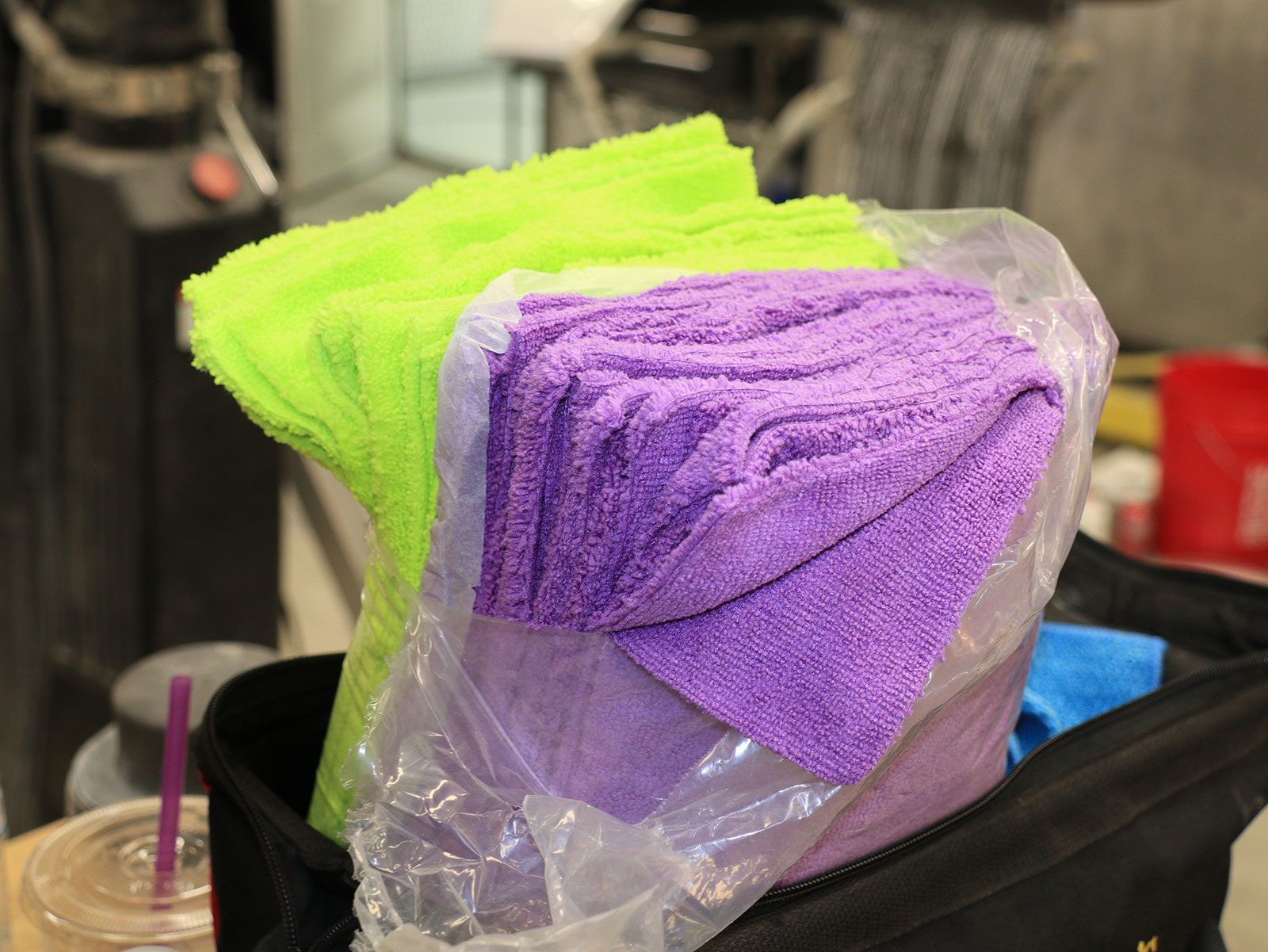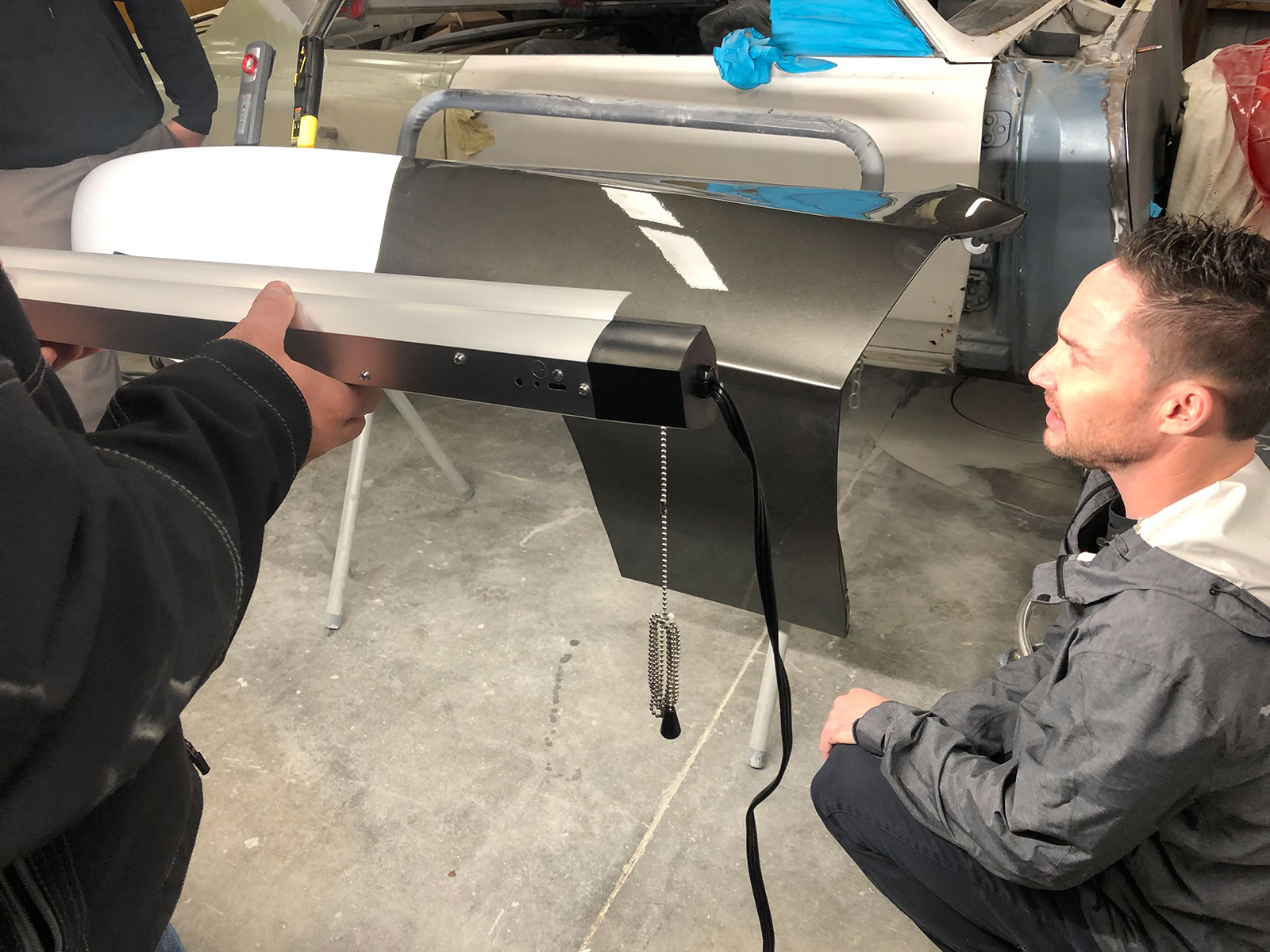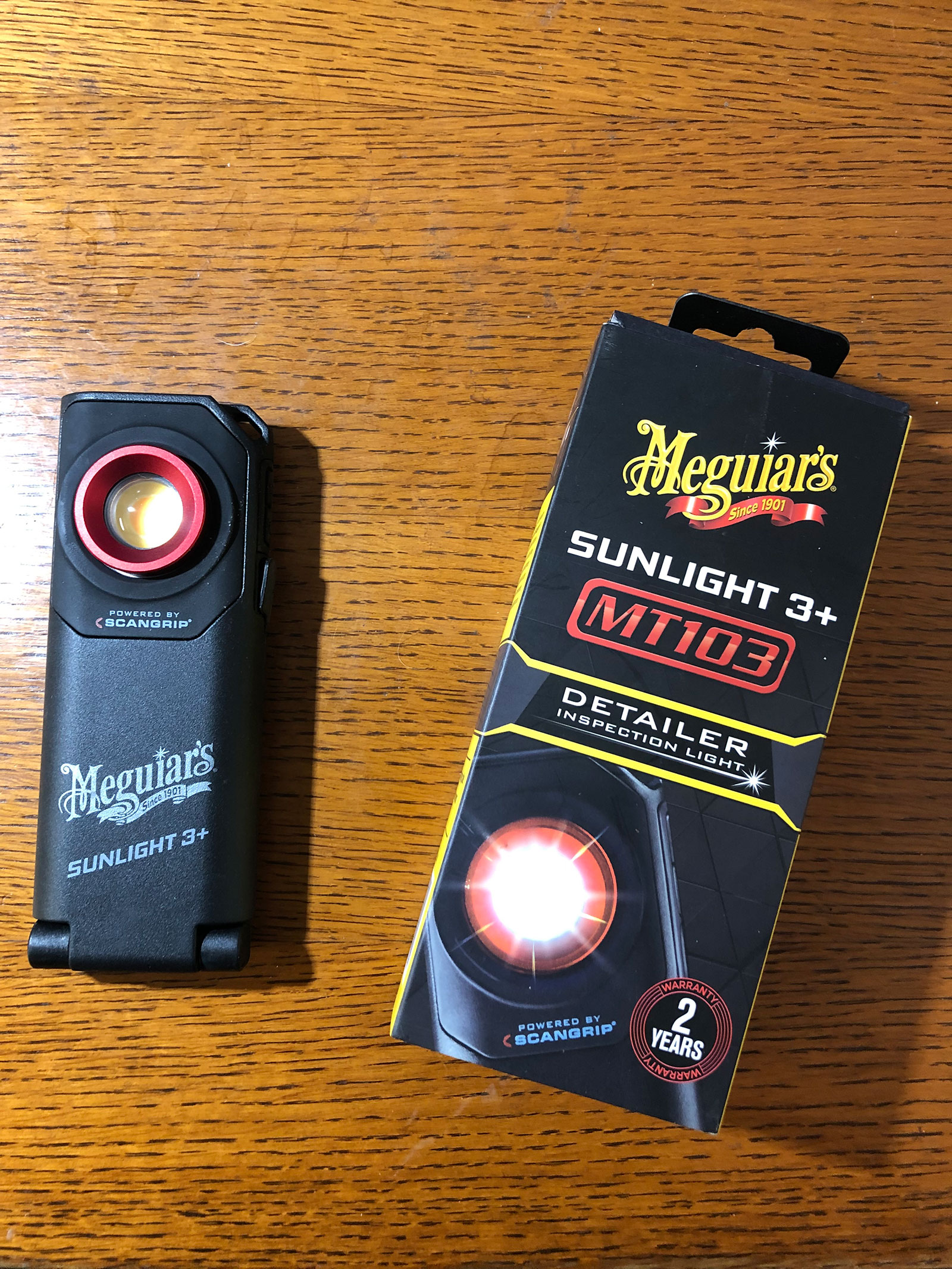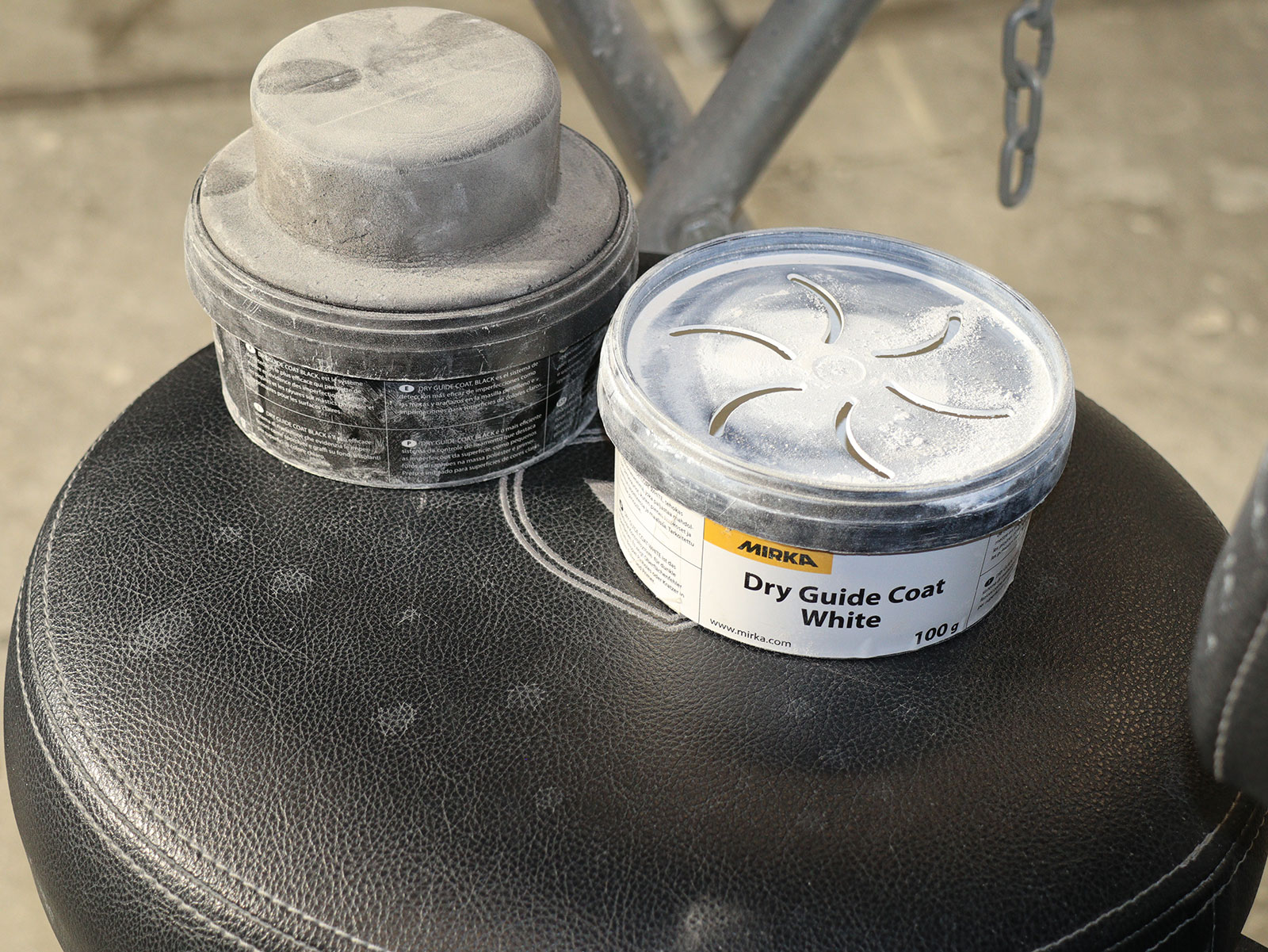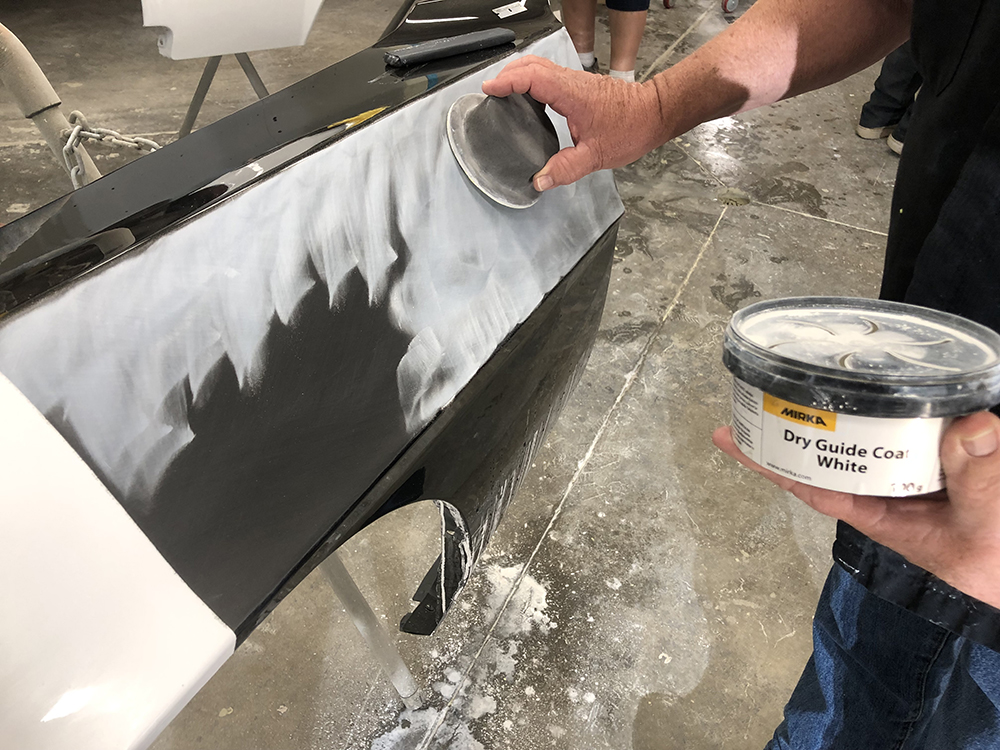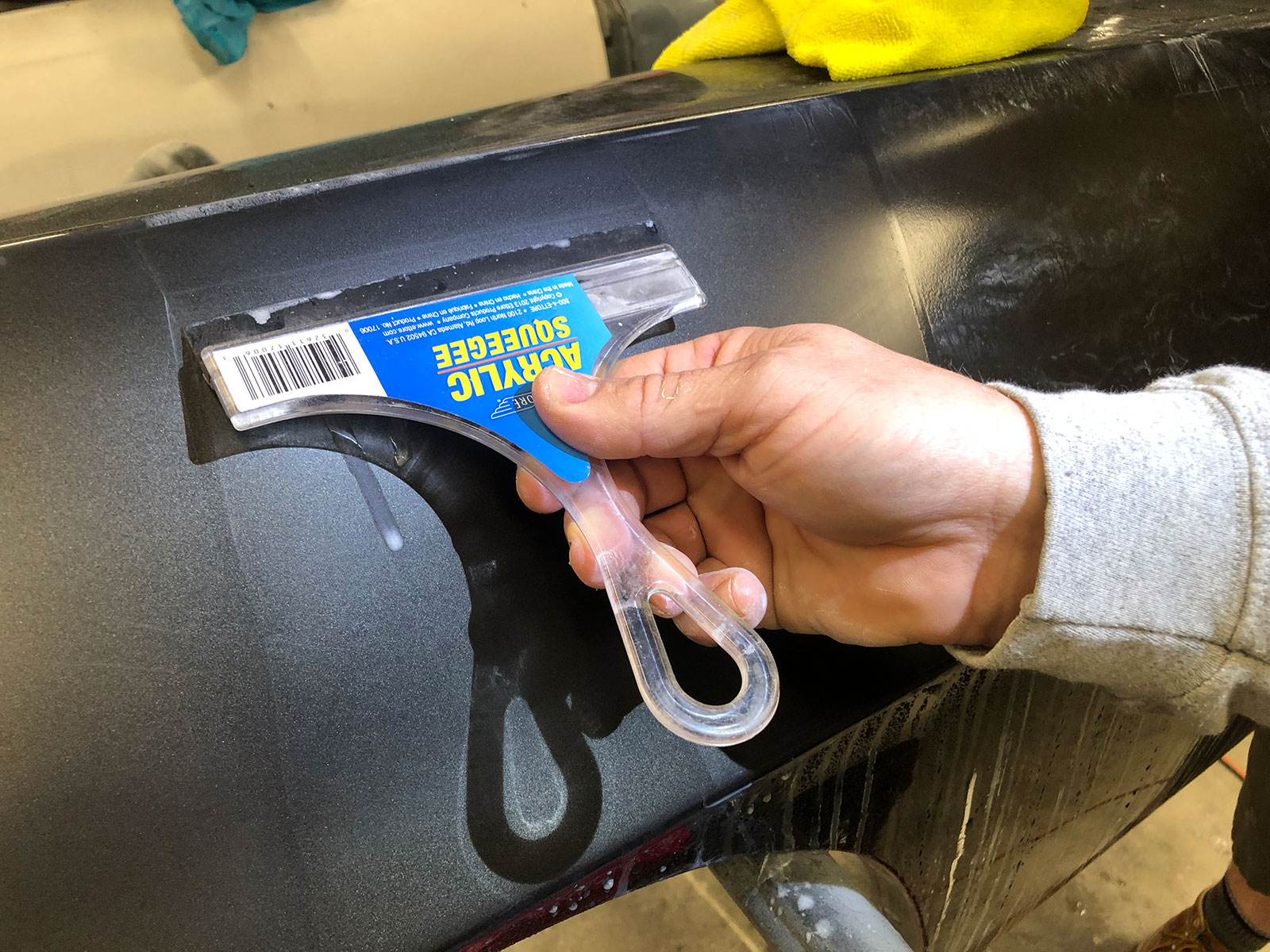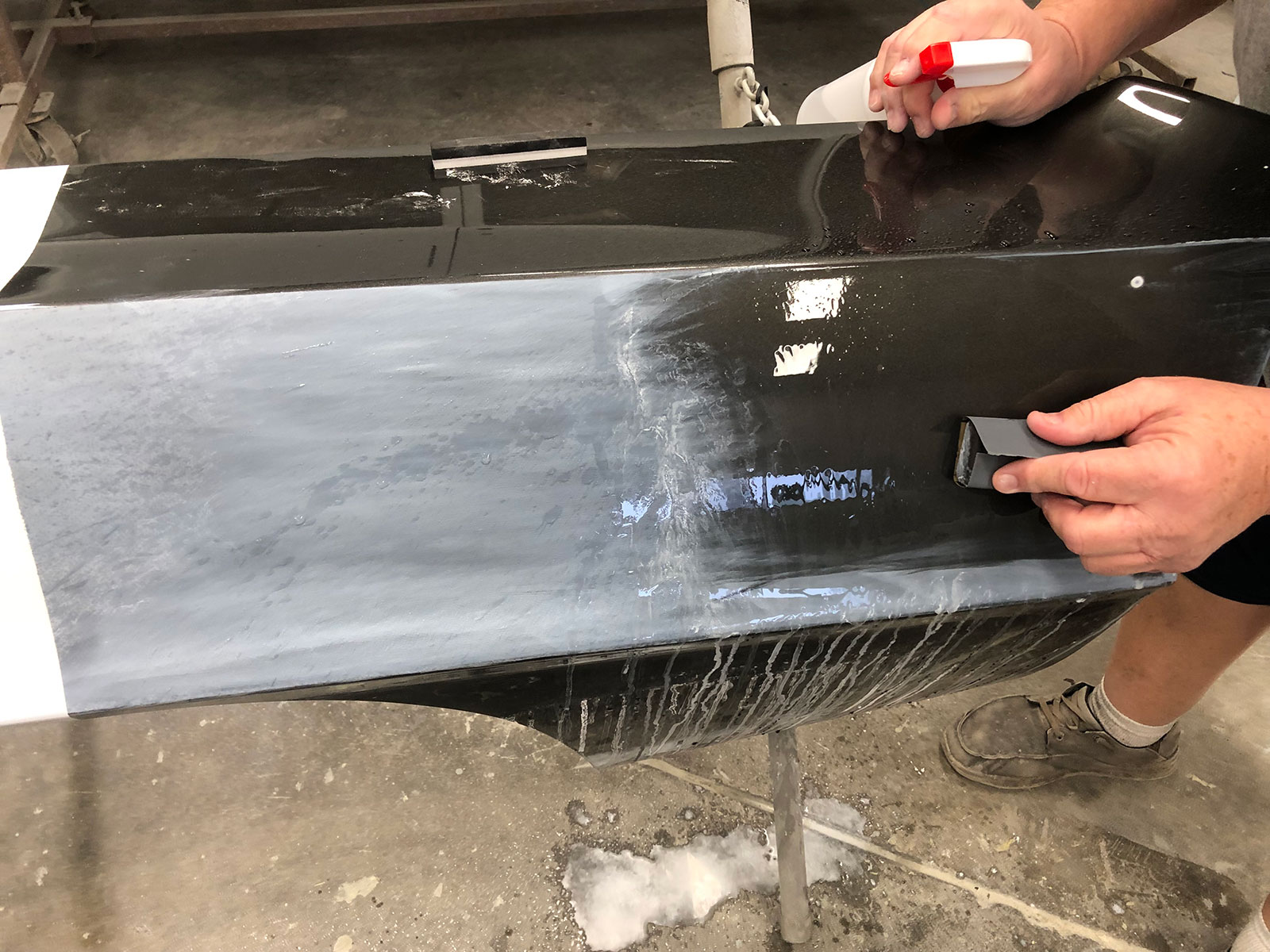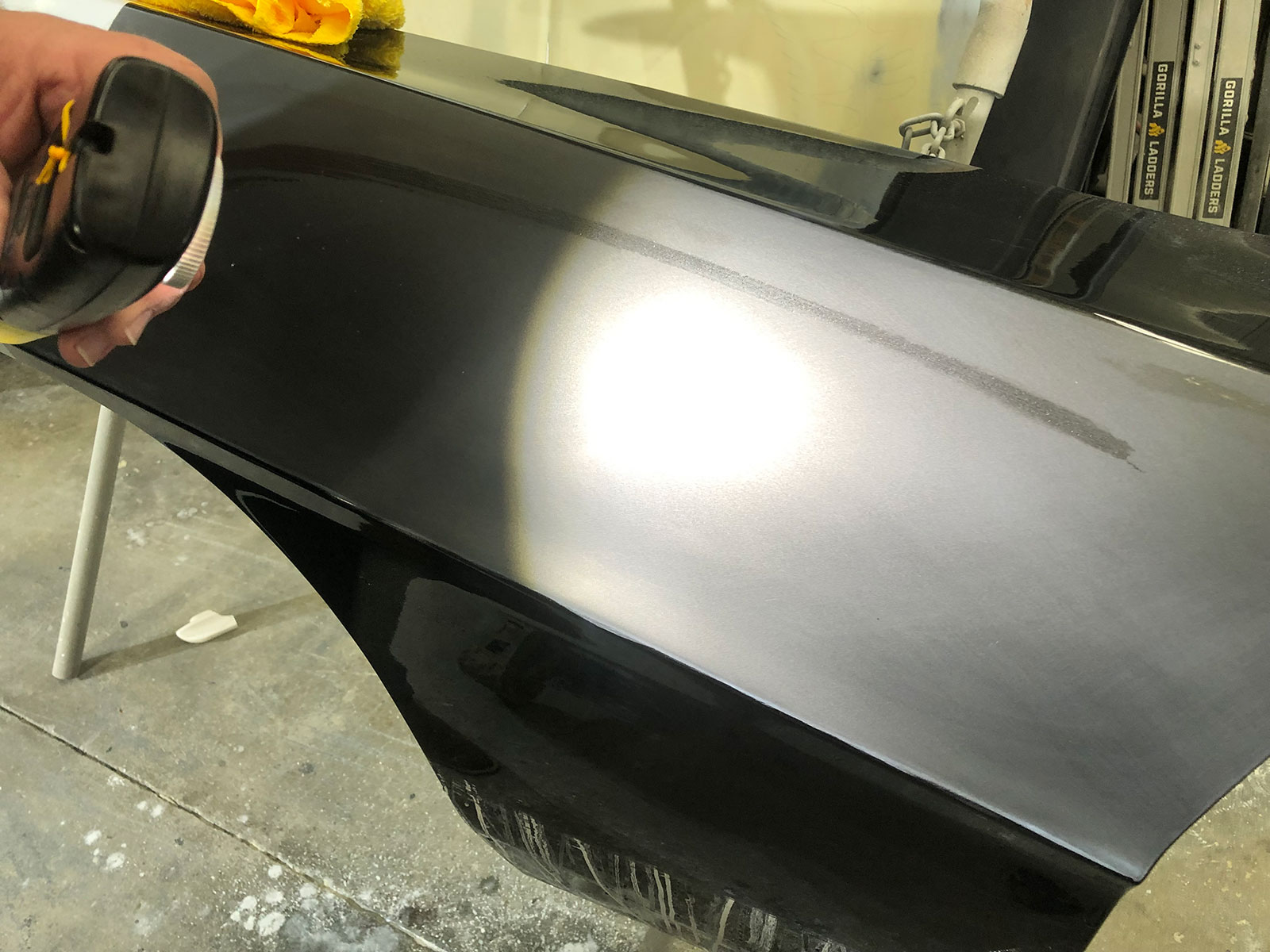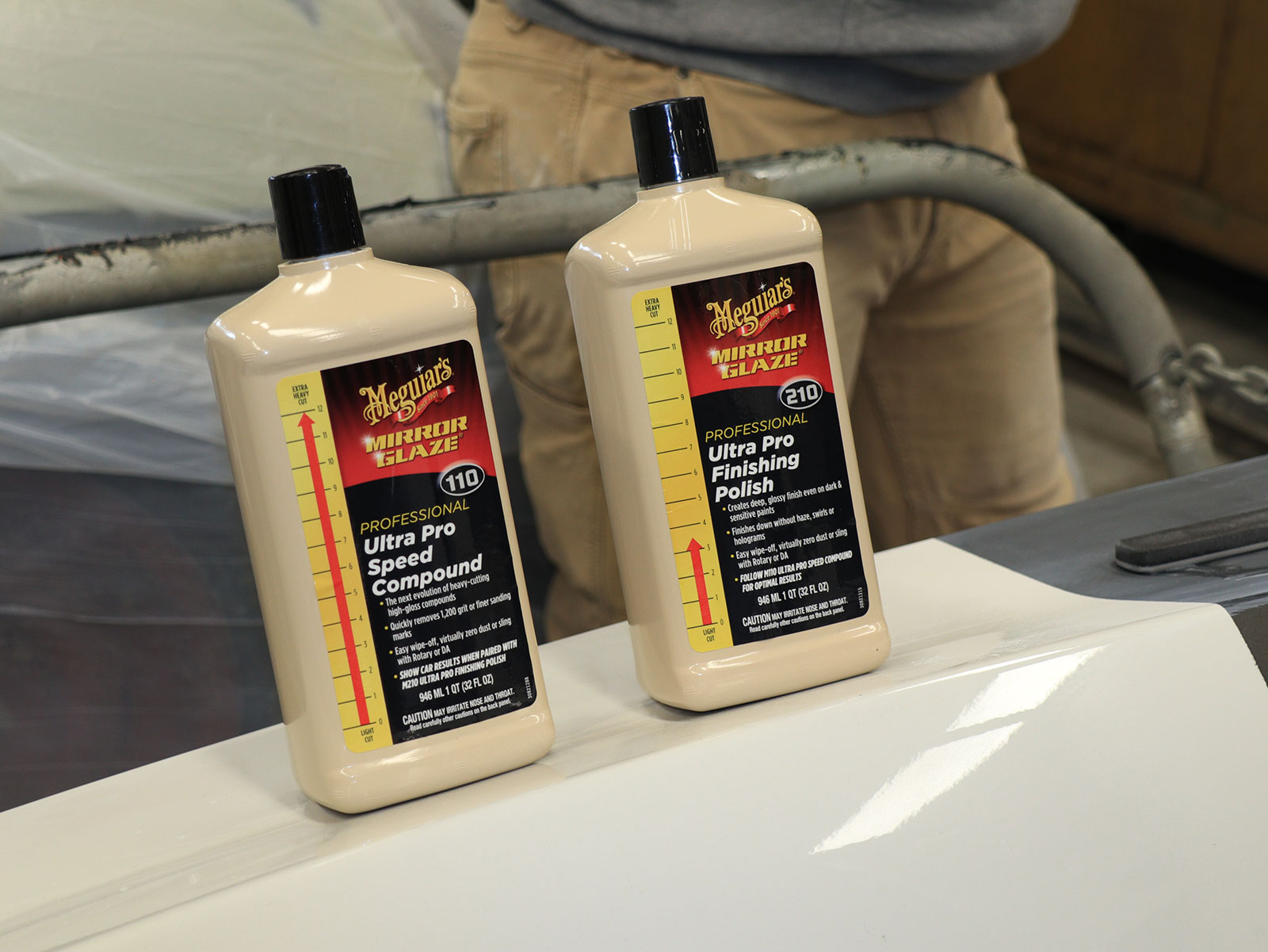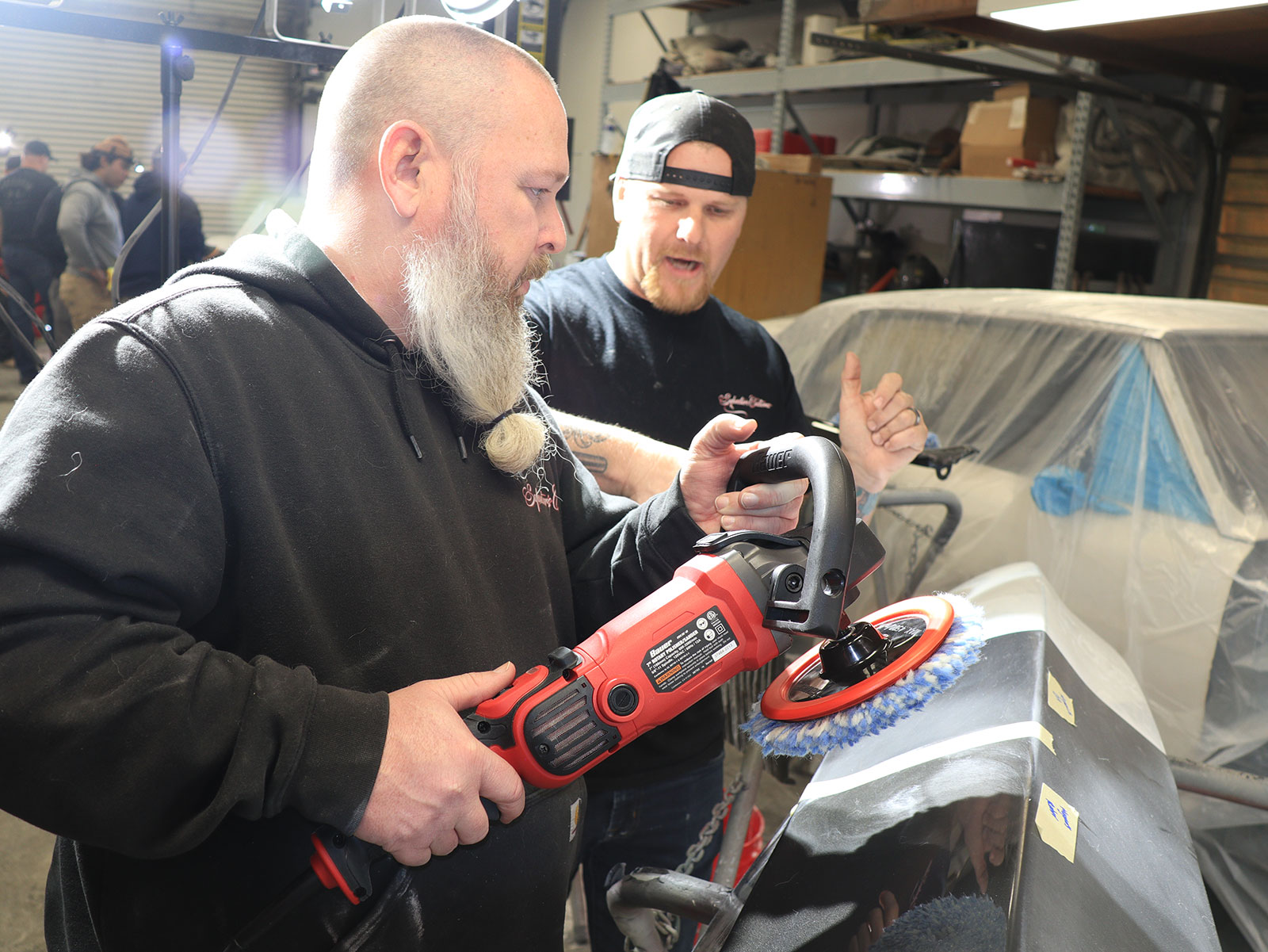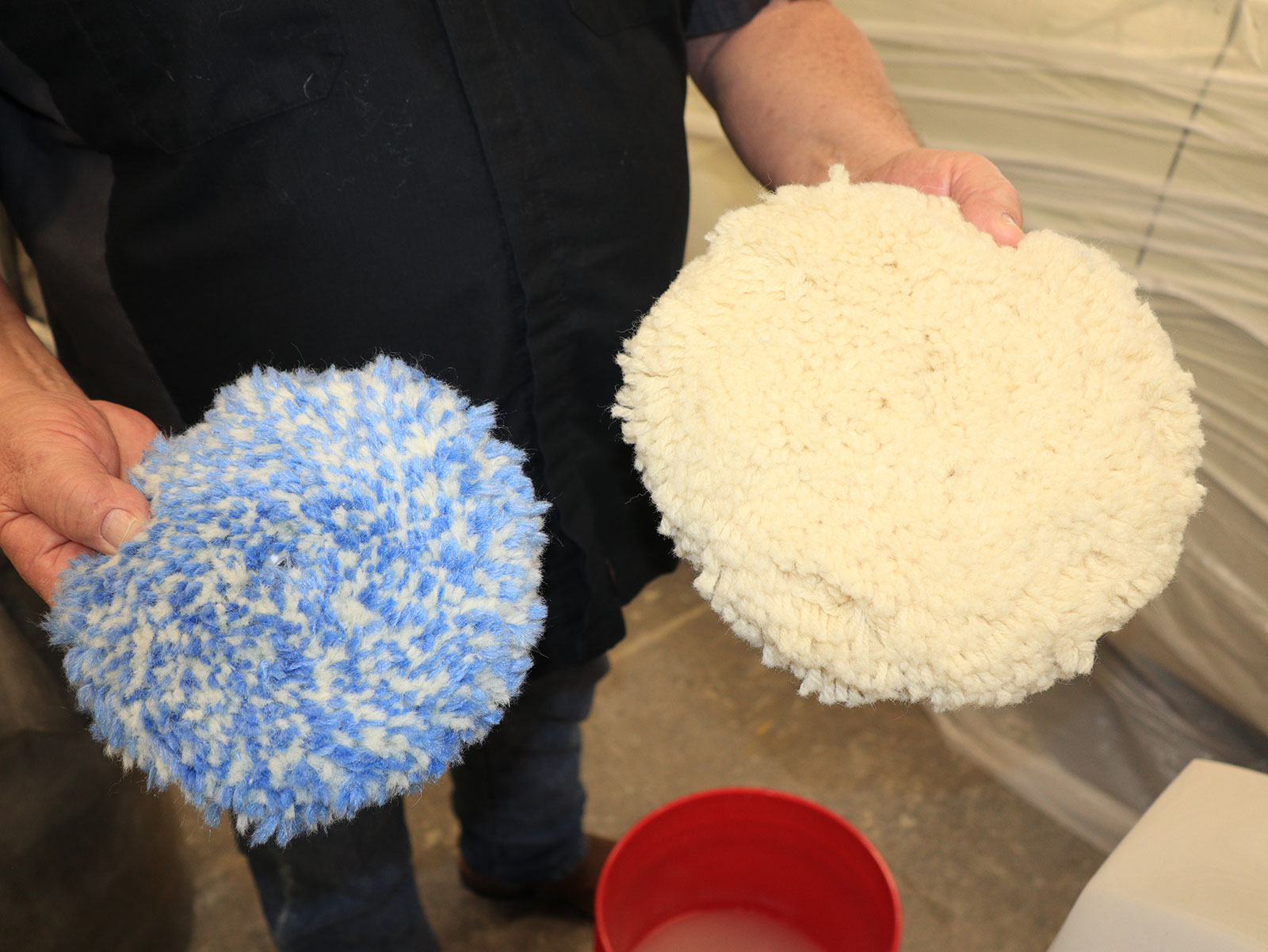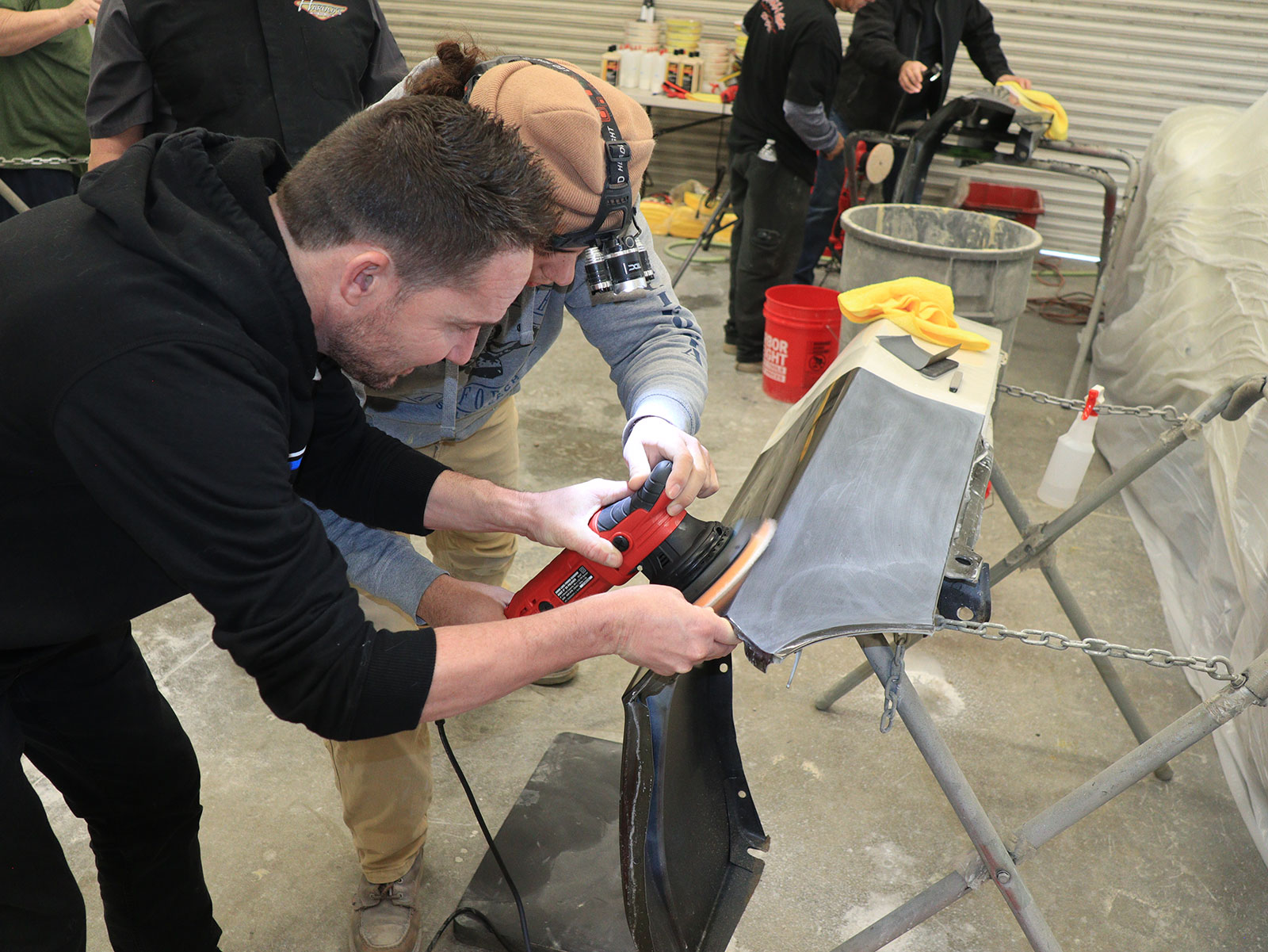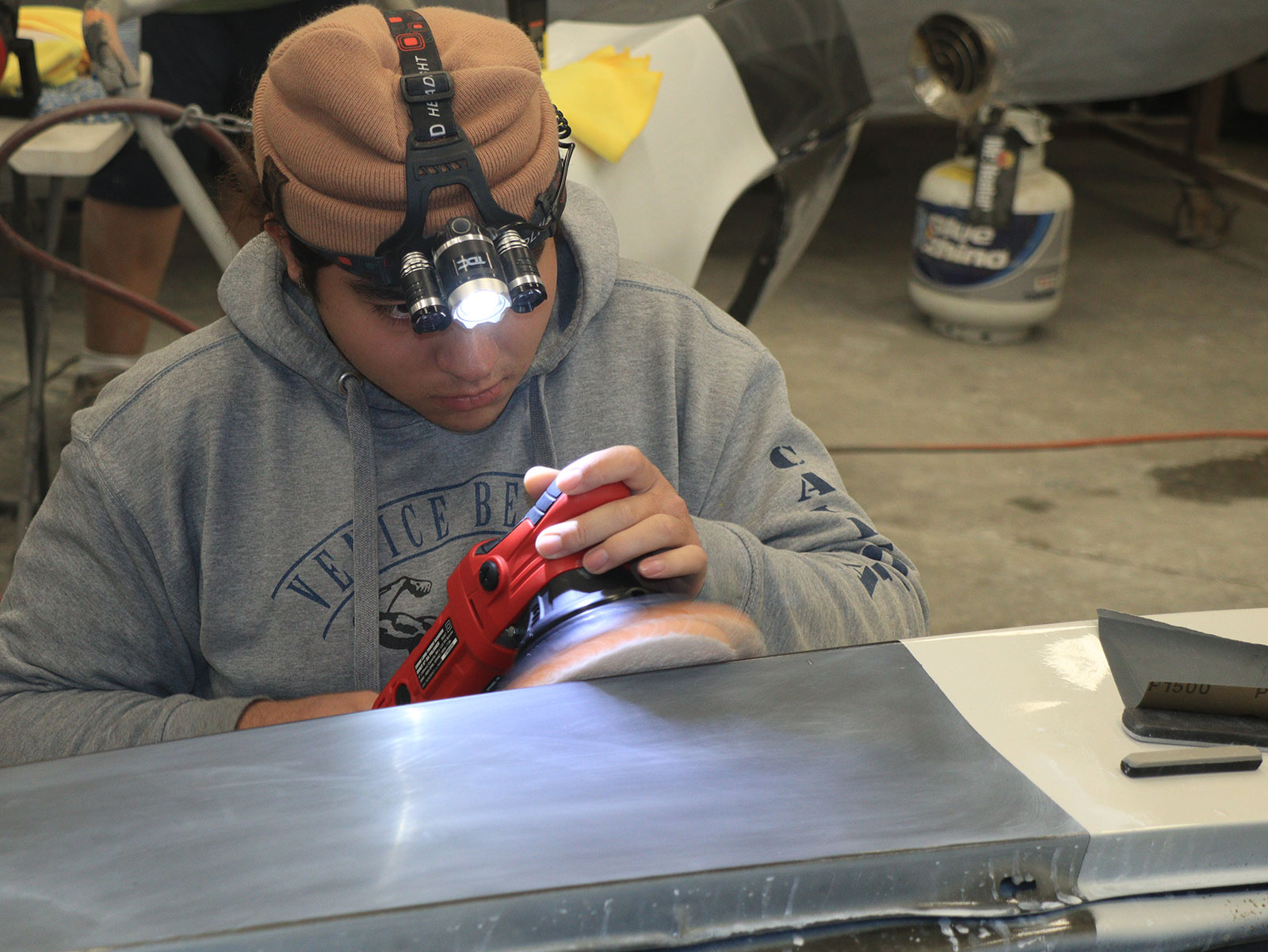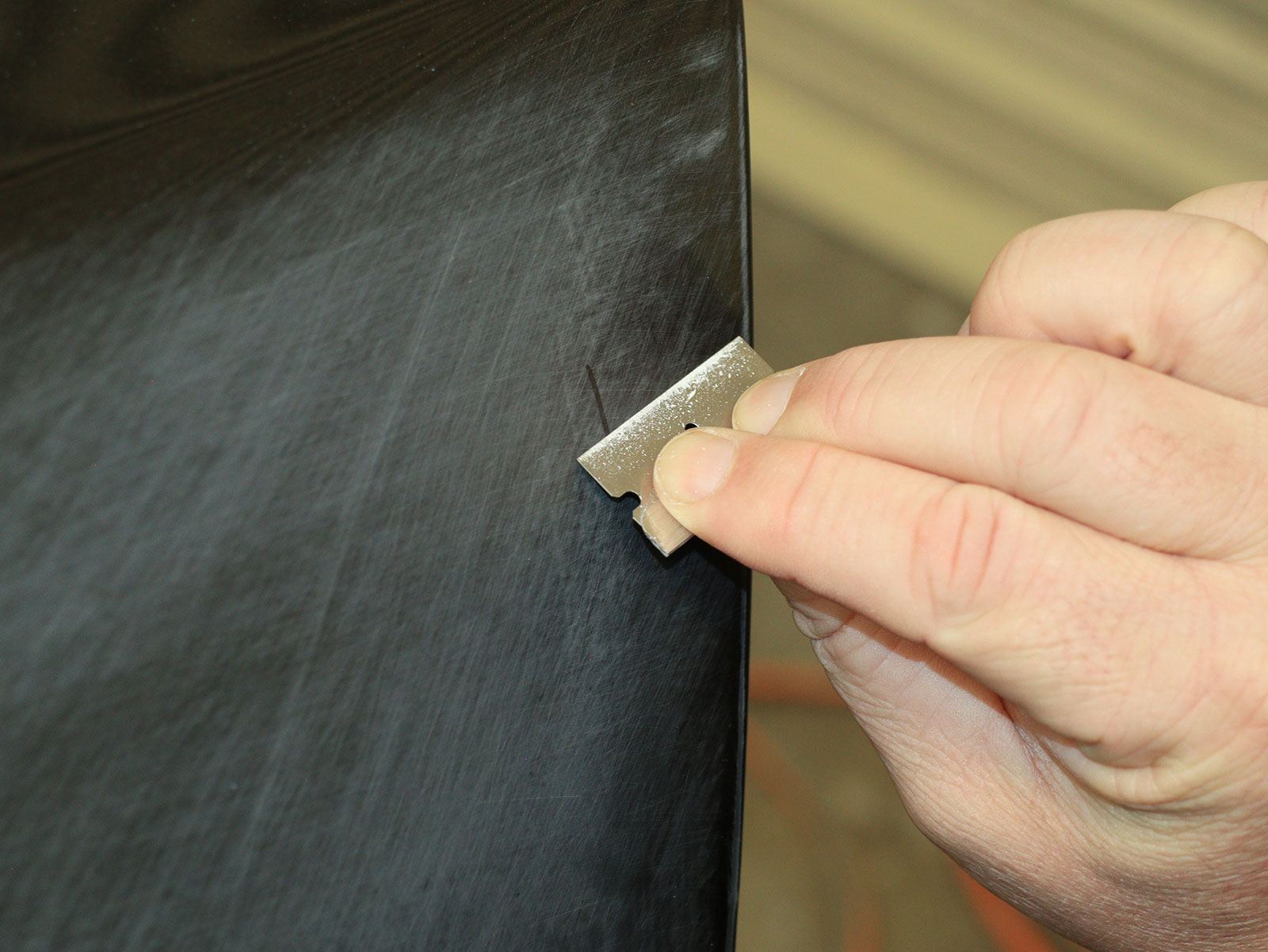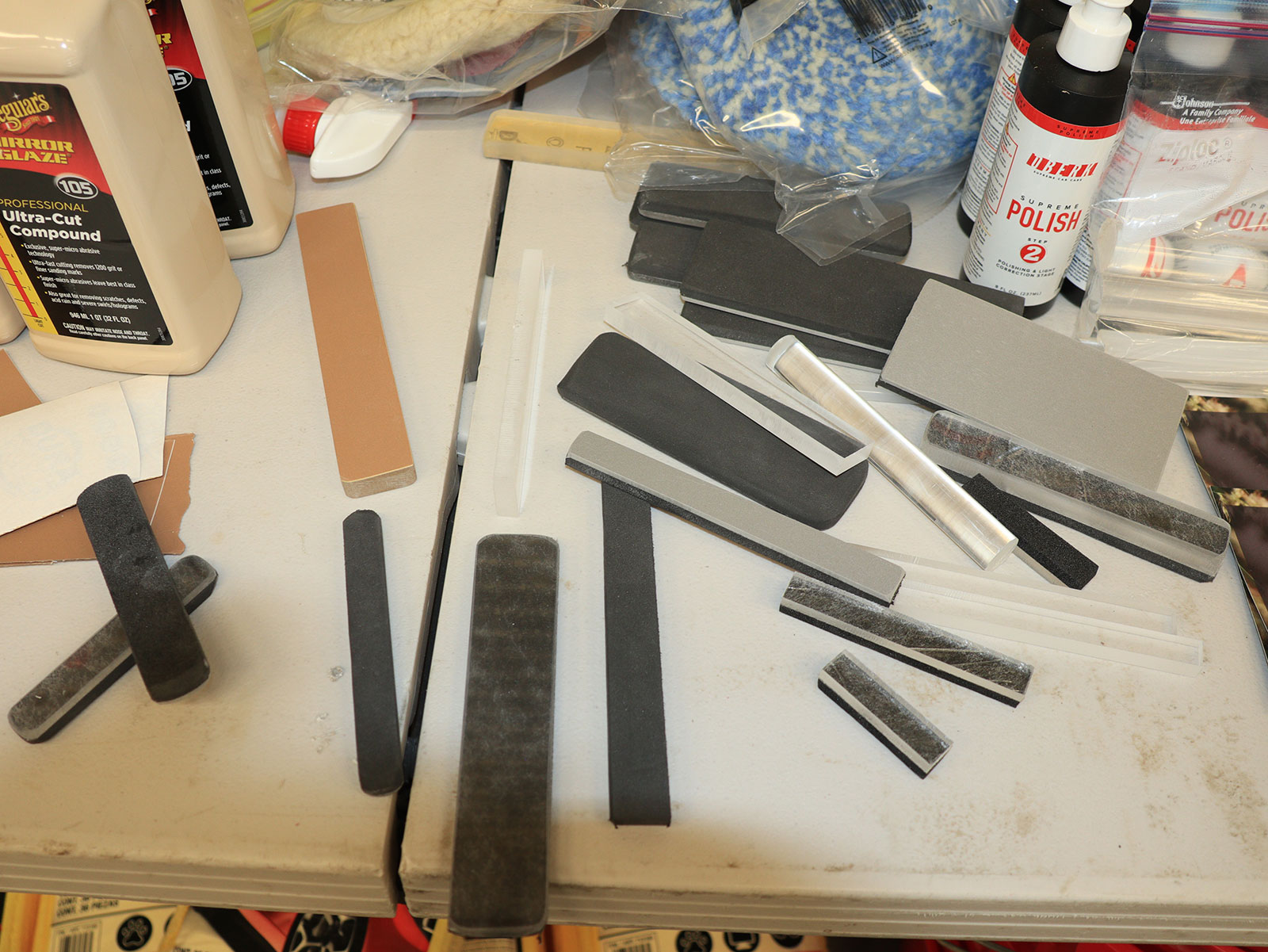 Sources
Auto Metal Direct (AMD)
(888) 255-3907
autometaldirect.com
Harbor Freight
harborfreight.com
Harold's Hot Rod Shop
(580) 548-3033
haroldshotrodshop.net
Jason Killmer
kxkdynamics.com
Sylvester's Customs
@sylvestercustoms
Temecula Valley Paint
(951) 676-2943
temeculavalleypaint.com