Building An Award Winning Hemi For Chisenhall's America's Most Beautiful Roadster
By Ron Ceridono   –   Photography By Speed Dome Engineering & Donnie Anderson
To build any hot rod it takes tenacity and a clear vision of what the car will be, two traits Jack Chisenhall obviously possesses. He's been thinking about his 1932 Ford roadster for 40 years and was determined to incorporate his love of Indycars in its construction. The culmination of his efforts is the stunning 1932 Ford roadster that was named America's Most Beautiful Roadster 2023.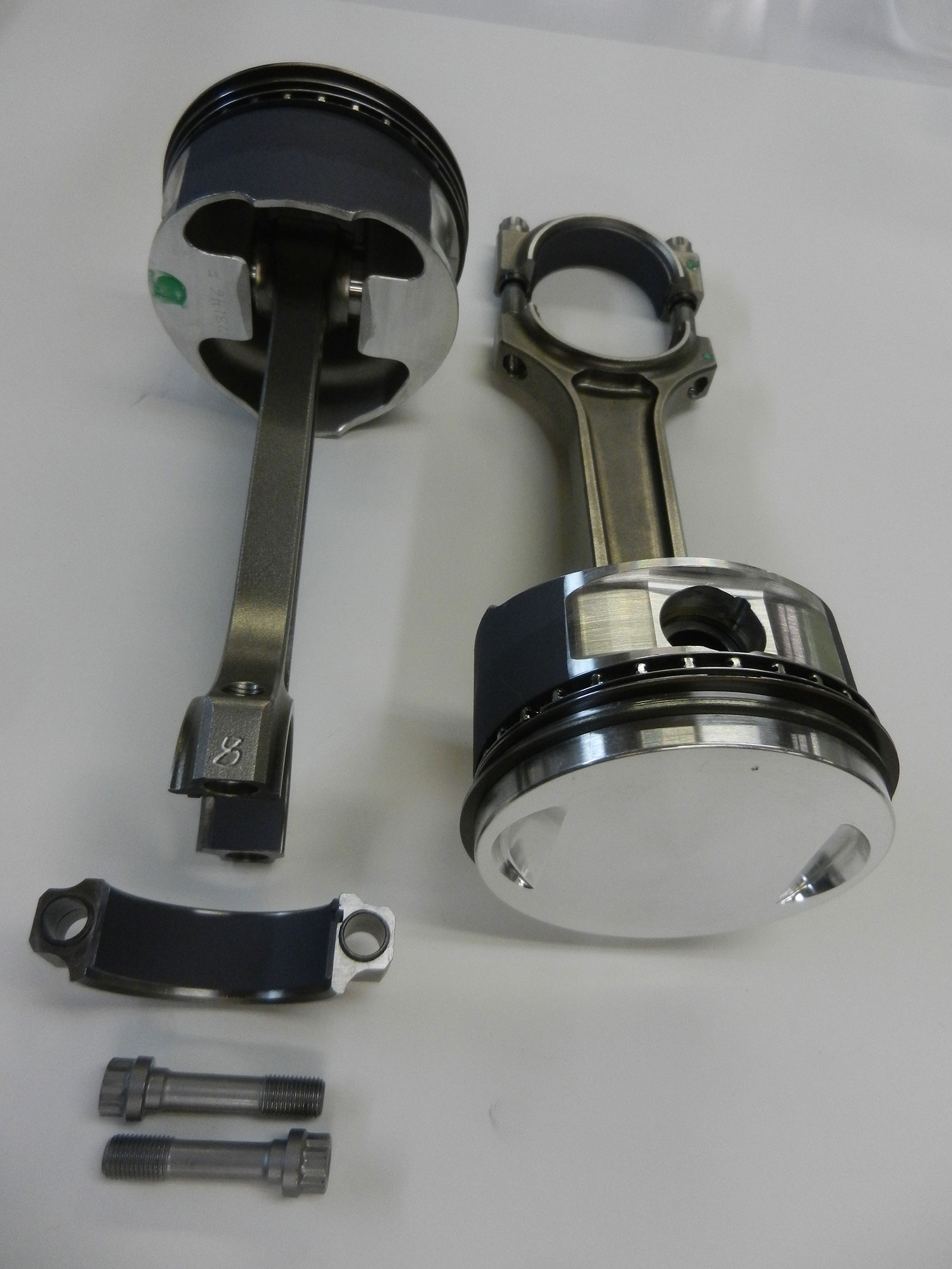 Inspired in part by Tony Capanna's 270ci Dodge Red Ram Hemi-powered Indycar from 1955, Mopar's littlest Hemi engine was deemed the best choice for his Deuce roadster project when compared to the larger DeSoto and the even larger Chrysler versions. A 315ci Dodge D500 block was found and shipped off to Bonneville record-breaking engine builder John Beck at Pro Machine (530-343-9228). Beck blueprinted the block, bored it 0.060-inch oversize to 3.751 inches, then offset ground the crankshaft's rod journals, increasing the stroke to 4 inches, resulting in 354 ci (actually 353.6 for those who like math).
Read More: From Gasser To Show Car: A Candy Apple Red '41 Willys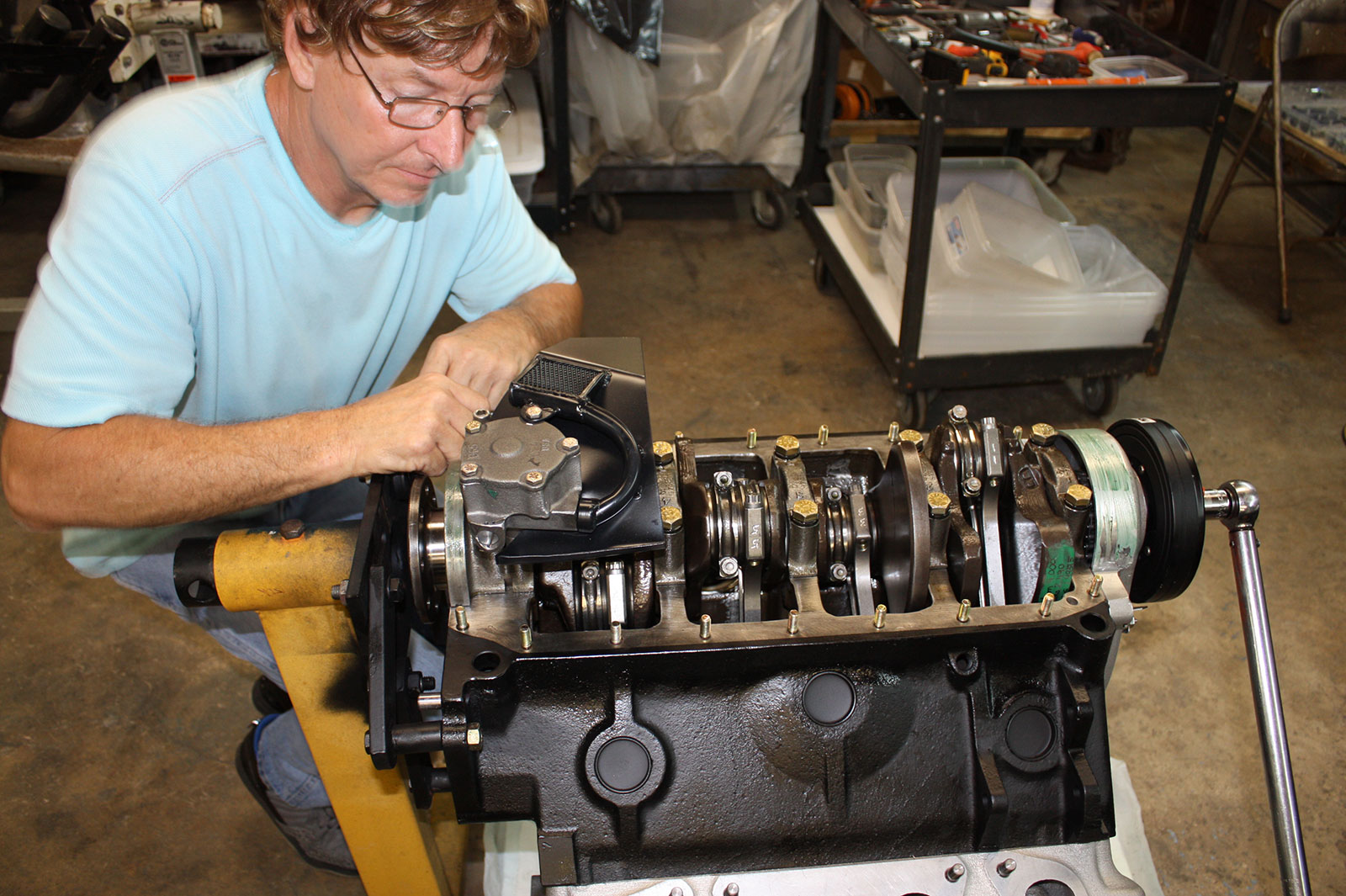 When Beck was done working his magic, the block and rotating assembly were shipped back to Chisenhall's San Antonio shop where it ended up sitting for years. As it often happens, life (and being the head honcho at Vintage Air) interrupted Chisenhall's quest to fulfill his vision and progress on the roadster slowed. Nonetheless, that didn't stop his search for vintage Indy parts (like real knock-off magnesium wheels) or the continued planning for a one-of-a-kind roadster. Included in those plans were a variety of special parts for Dodge Hemis, including brand-new aluminum cylinder heads.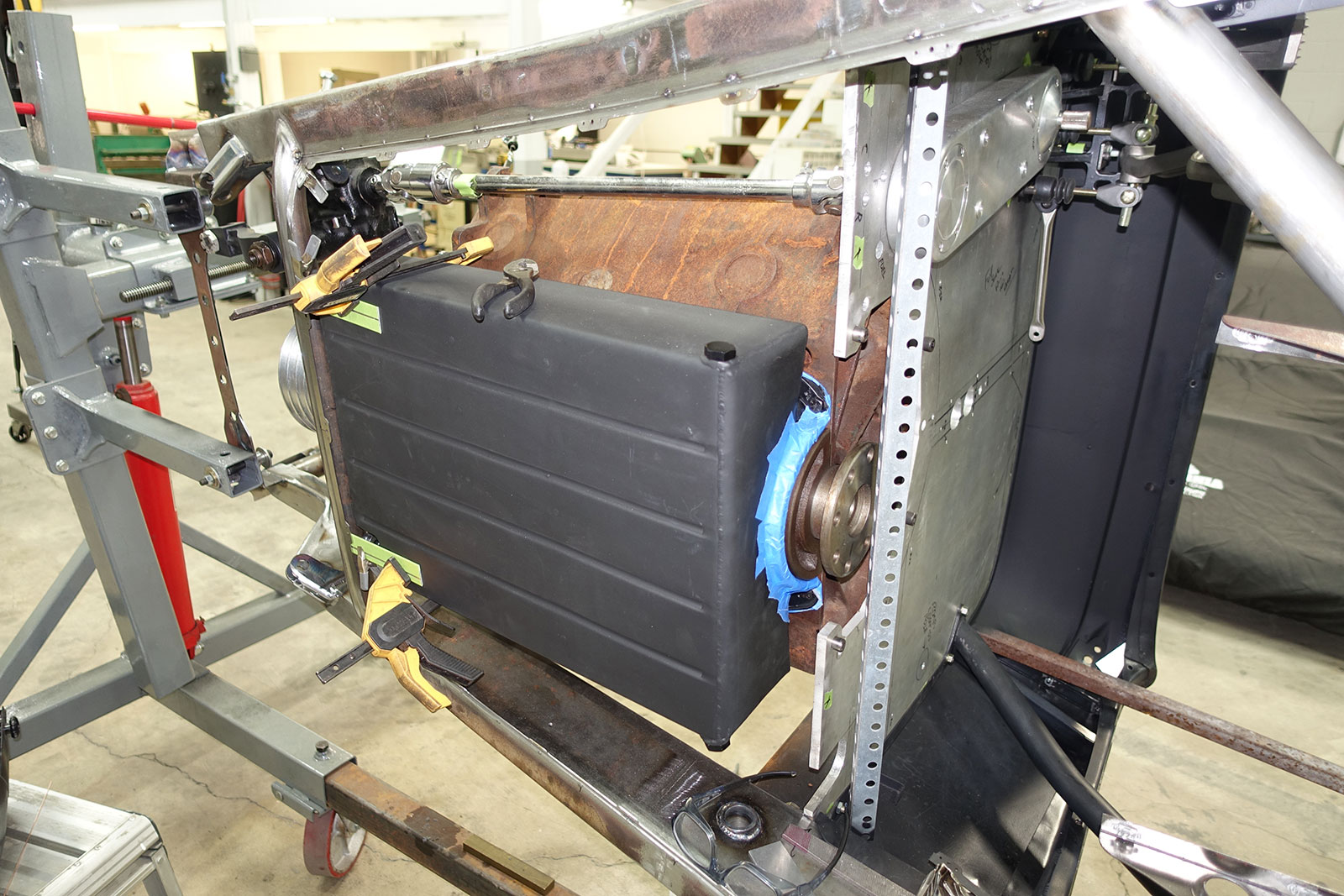 Chisenhall's passion for the diminutive Dodge engines led him to form a new company called Speed Dome Engineering. Along with aluminum heads, Dodge vibration dampers and water pump risers are available with possibly more things to come at a future date. Also offered are investment cast clutch and brake pedals (including a balance bar for the brakes) and a classic spoon-style gas pedal.
Read More: 1932 MyWay: Kugel's Tailor Made Ford Roadster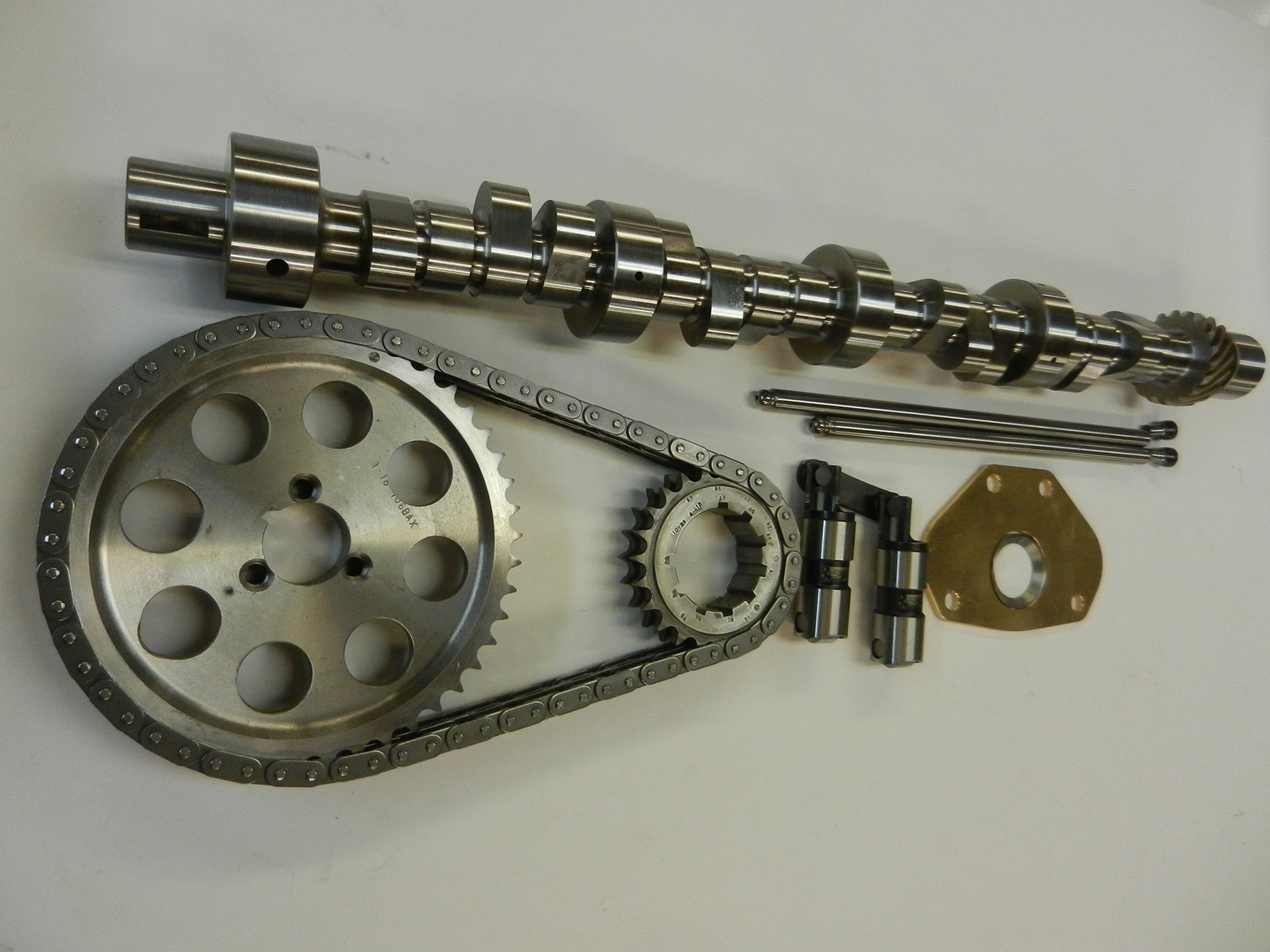 To finish development of the Speed Dome heads and complete assembly of the engine that had begun many years prior, Chisenhall turned to engine builder and Summer Of Love nostalgia Top Fuel dragster racer Donnie Anderson of Performance Engineering (vintage.sol67@yahoo.com). Chisenhall and Anderson have collaborated on a number of engines over the years, including the 705-inch World Products Super Block powerhouse that propelled Chisenhall's 1953 Studebaker to a 219 mph average at Bonneville (speed out the back door was an astonishing 241 mph) with one of his Vintage Air units on keeping him cool.
Due to the length of time the short-block had been sitting, Anderson opened it up to inspect the internals then reassembled it with a fresh set of rings. Nick Smithberg (smithbergracing.com) supplied a billet roller cam blank and collaborated with Comp Cams on the profile that would result in intake lobes having 0.577-inch lift and 227 degrees duration at 0.050 lift—the exhaust specs are 0.571-inch valve lift and 223 degrees duration at 0.050 lift; the lobe separation is 112.5 degrees. To complete the valvetrain, Anderson modified the tie bars on the Johnson 0.904-inch-diameter Mopar hydraulic roller tappets to fit into the block then made custom 3/8-inch pushrods to work with the Missile roller rocker arms from Steve Lanius at Missile Enterprises (517-849-2290). Lanius also supplied the coil-on-plug ignition system, while Anderson designed and  machined the spark plug tubes that, unlike the original Chrysler design, can stay in place when removing the rocker covers.
Read More: 1971 Barracuda Built For Speed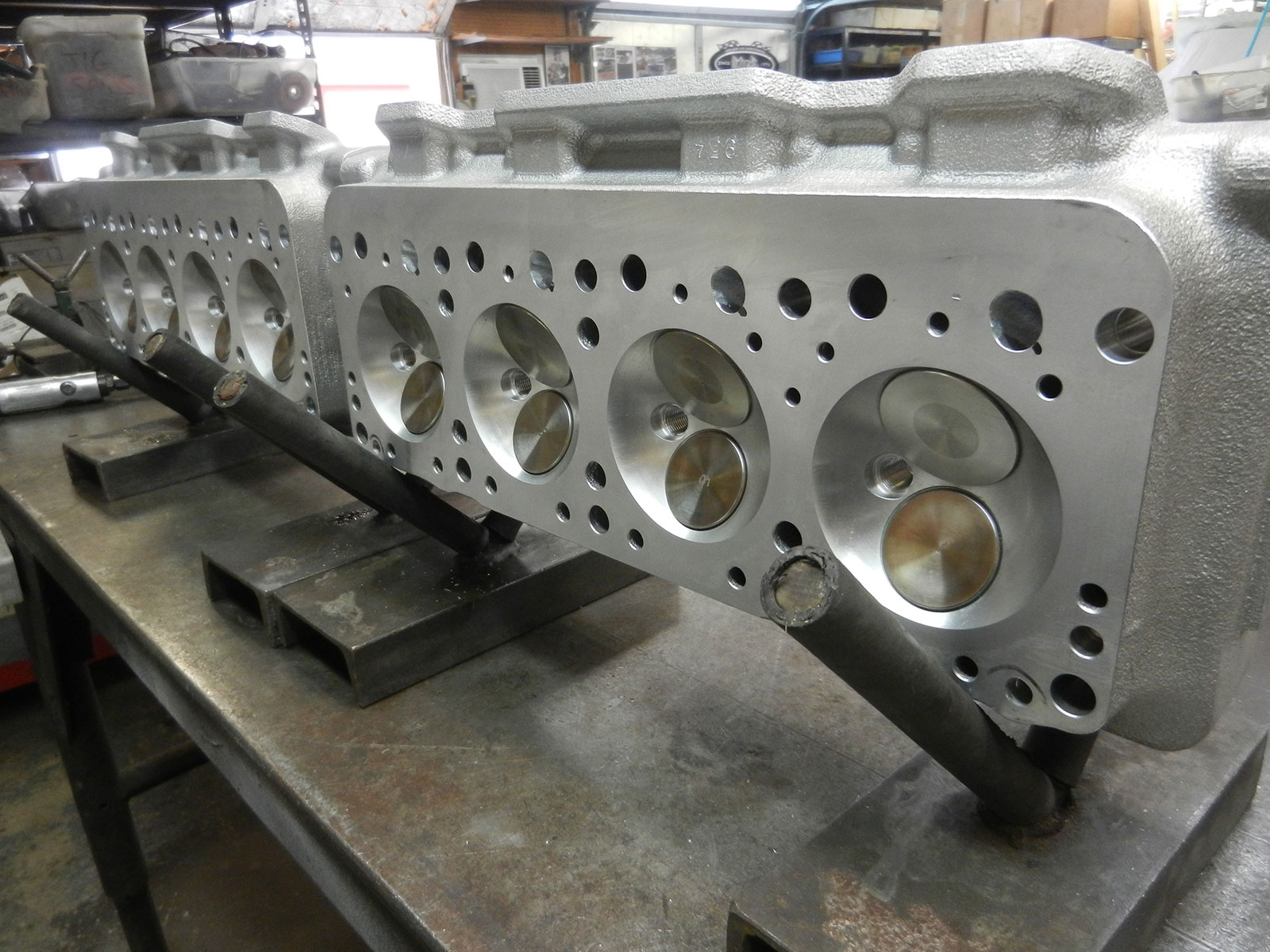 Topping the Hemi is a custom sequential fuel-injection system by Cody Chapman of Chapman Industries. Two separate manifolds mount individual 2-inch throttle bodies, which all connect by hoses to a "balance box" under the engine's valley cover. The speed density system operates in closed-loop configuration, relying on an oxygen sensor, TPS sensor, and engine rpm for the fuel map. The Holley Dominator ECU controls the fuel-injection system as well as the ignition timing.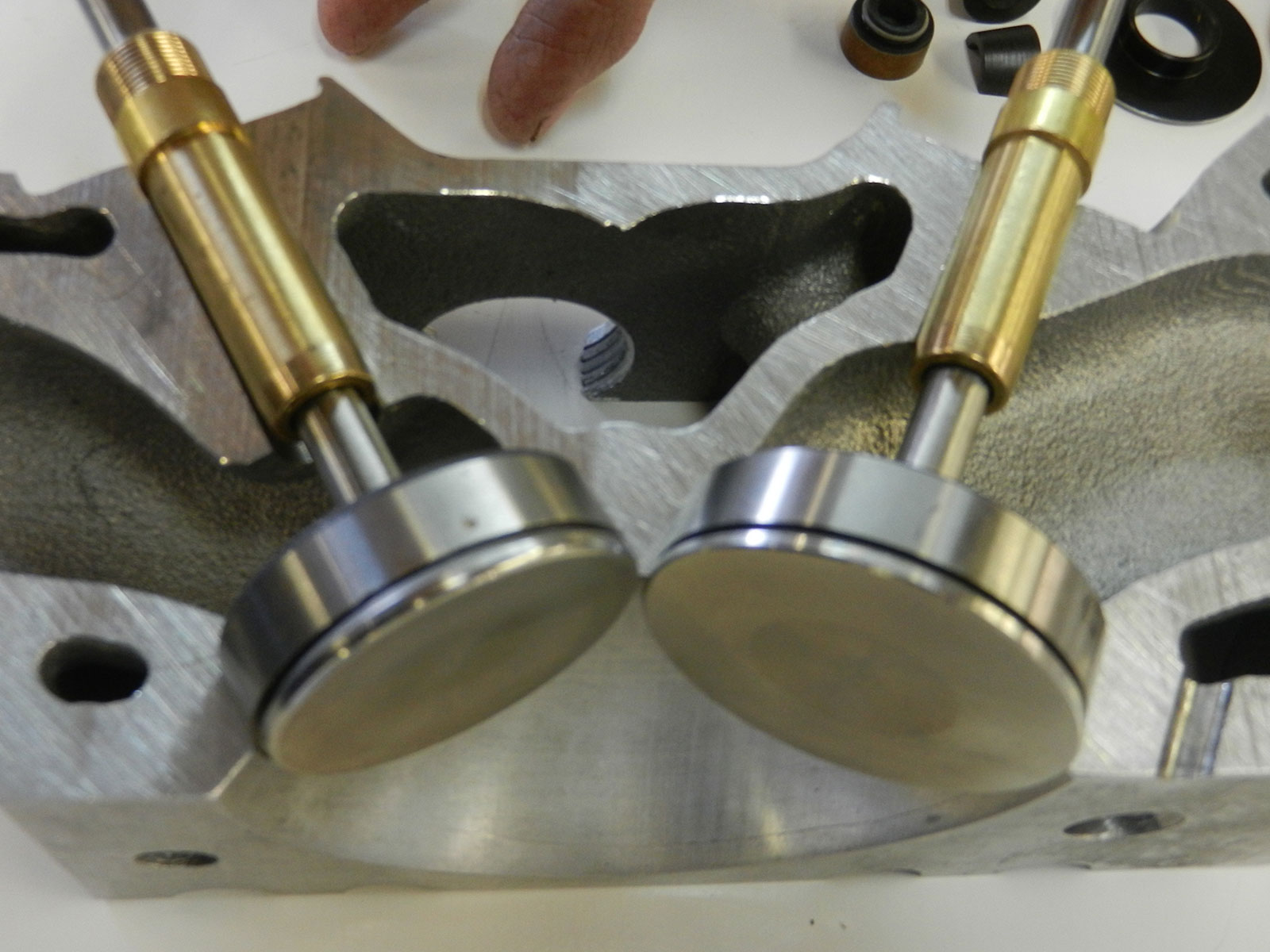 With Anderson pouring over every detail of the engine's assembly it was finally ready for a dyno pull where it produced 415 hp at 5,500 rpm and flat torque curve that peaked at 452 lb-ft at 3,900 rpm. Chisenhall's America's Most Beautiful Roadster really is a one-of-a-kind roadster, so it's fitting that it be powered by a one-of-a-kind Dodge. MR