Dynamat's Xtreme Noise & Temperature Solution
By Rob Fortier – Photography by the Author
Over the last 30 years I can count how many "finished" old cars and trucks I've owned on one hand … with two fingers. And when I say finished, I mean completely finished: paint, interior, the whole lot. Yes … just two … in 30 years.
Regardless of what that says about my ability to keep anything for any real length of time, the reason I bring it up is because both of those completely finished vehicles each had full Dynamat insulation/sound deadening prior to the interiors being done. And, suffice it to say, my opinion of said pre-upholstery material installation is quite high. However, both prior insulation jobs were performed by someone else—someone who does that sort of thing (professionally) for a living. So …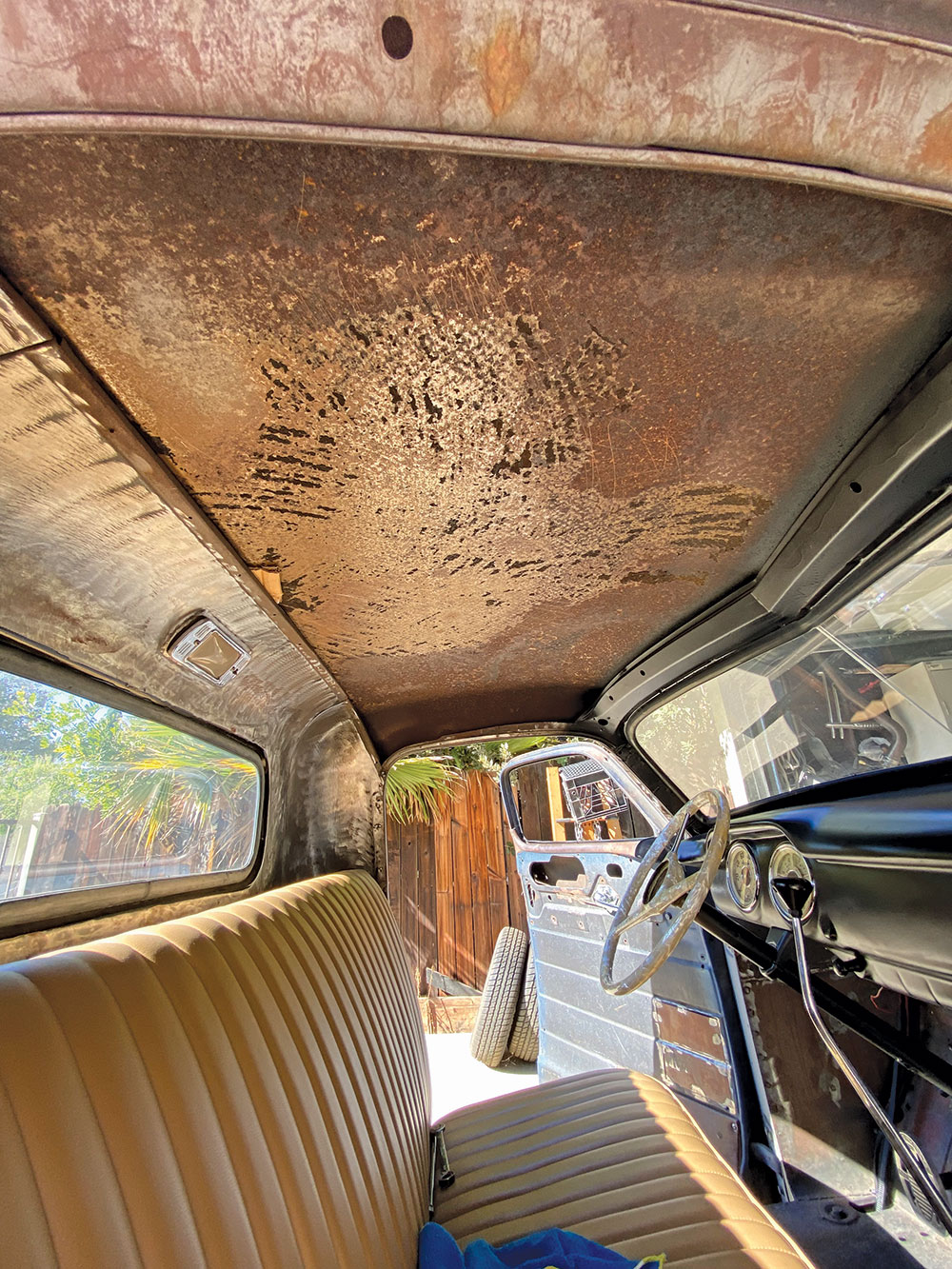 Read More: 1967 C10 With Hot Rod Heritage
When I recently acquired my '48 Chevy three-window, the first thing that came to mind after driving it was how badly I needed to cure the tin can affect caused by the complete lack of interior. Despite having had a bedliner spray applied at some point in the past (on the floors and lower rear portion of the cab behind the seat), the interior still echoed as an empty metal container normally would. Indeed, this was a perfect candidate for an extreme sound deadening/insulation job—the Dynamat Xtreme treatment, as it were. This time around, however, the job would be performed by me!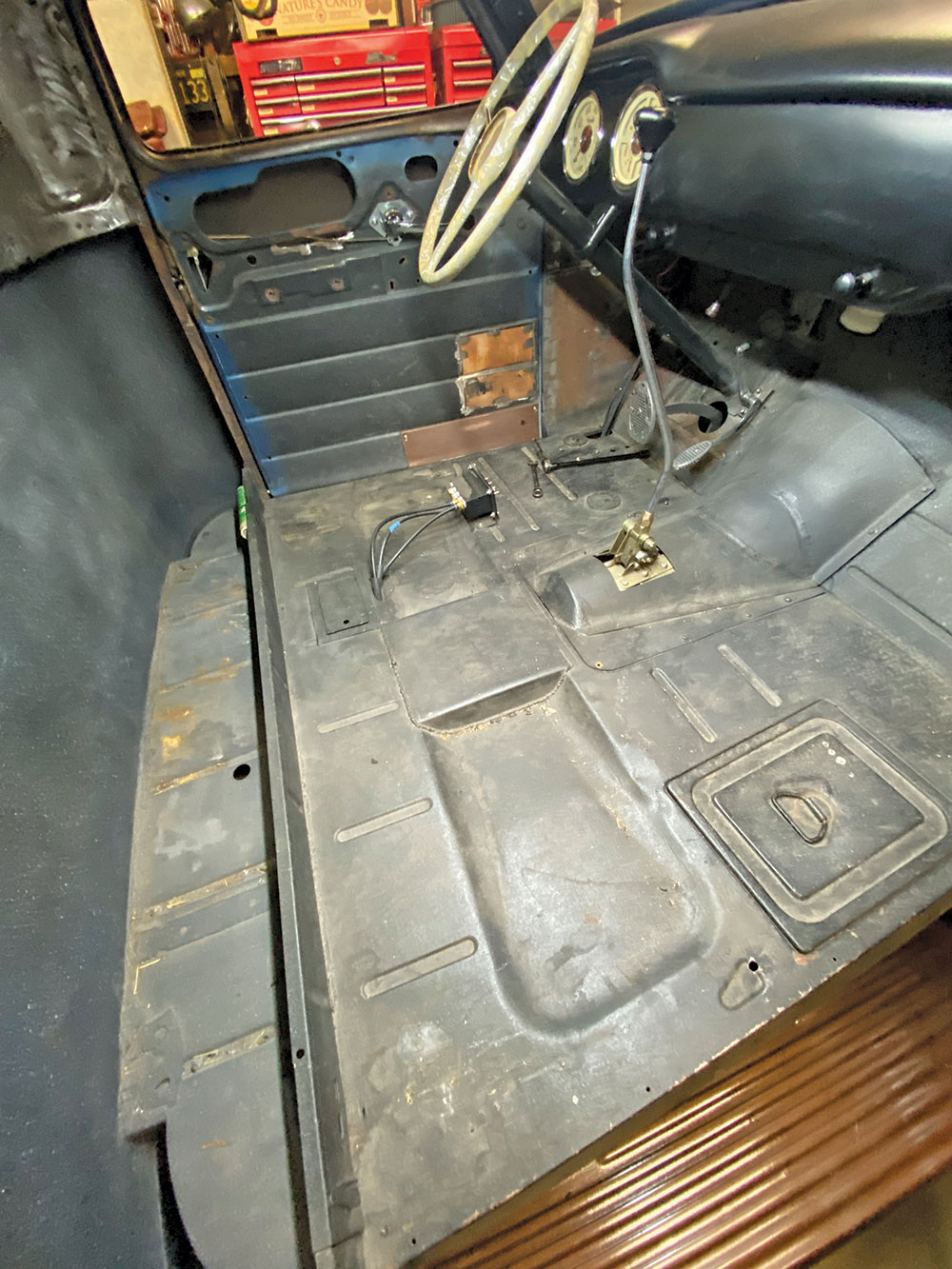 First order of business was to strip the cab of its interior contents … the entailed unbolting and removing the bench seat. Next step was to prepare all surfaces to which the new Dynamat material would be applied. A thorough vacuuming, a bit of wire brushing and scraping (the old jute from the roof), and a good solvent-soaked rag bath got everything nice and clean—and ready for the first layers of the 0.067-inch aluminum sheet encapsulated, butyl rubber adhesive, Xtreme sound deadener.
Since the cab is not a flat-surfaced box, so to speak, I wasn't about to slap down full sheets of the 24×48-inch material. Rather, I strategically plotted where—and how—pieces would go, keeping in mind forthcoming interior components (carpet, panels, and so on). Full square footage coverage isn't necessary, however, the more complete the material coverage on the floors at least is beneficial. With the Chevy's floor full of reinforcing bead rolls, a battery box access cover (yep, the battery is still in the stock location), and a "non-flat" transmission cover to deal with, it was slightly challenging to coordinate the material application.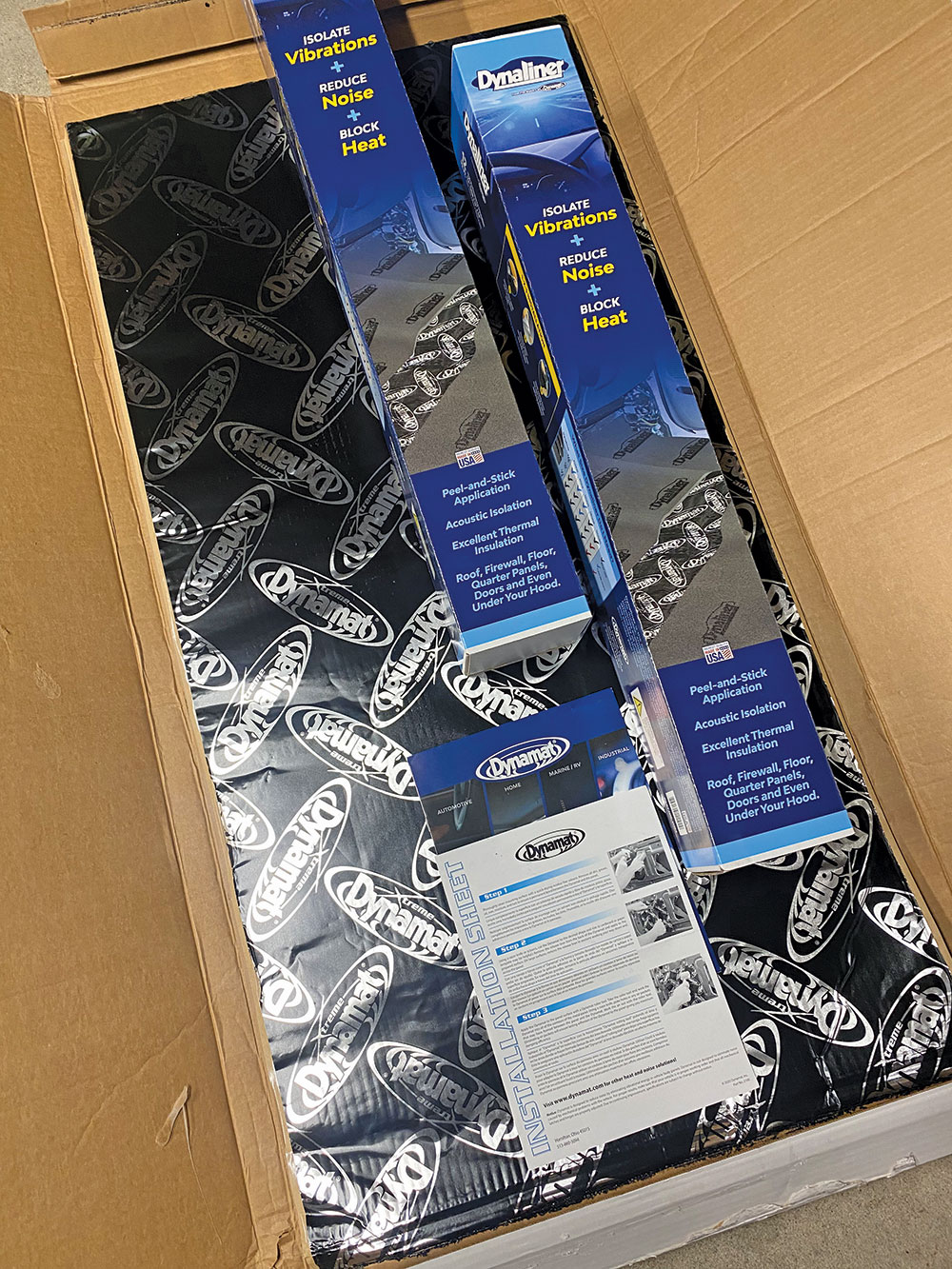 Read More: Farm Fresh Chevy 3100
Once the Xtreme portion was complete that was followed up with Dynaliner, their 1/8-inch-thick thermal insulator pad material. While the Xtreme Dynamat sound deadener provides the most efficient solution for road noise, vibration and resonance reduction, and improved acoustics characteristics (you know this truck will have a sound system before long!), Dynaliner is equally efficient when it comes to adding that needed layer of insulation. It will be used as a full sheet on the roof, and sections added to the firewall and toeboard areas to help keep the engine heat out as well as inside the doors—all applied directly on top of the Xtreme Dynamat sound deadener, as intended.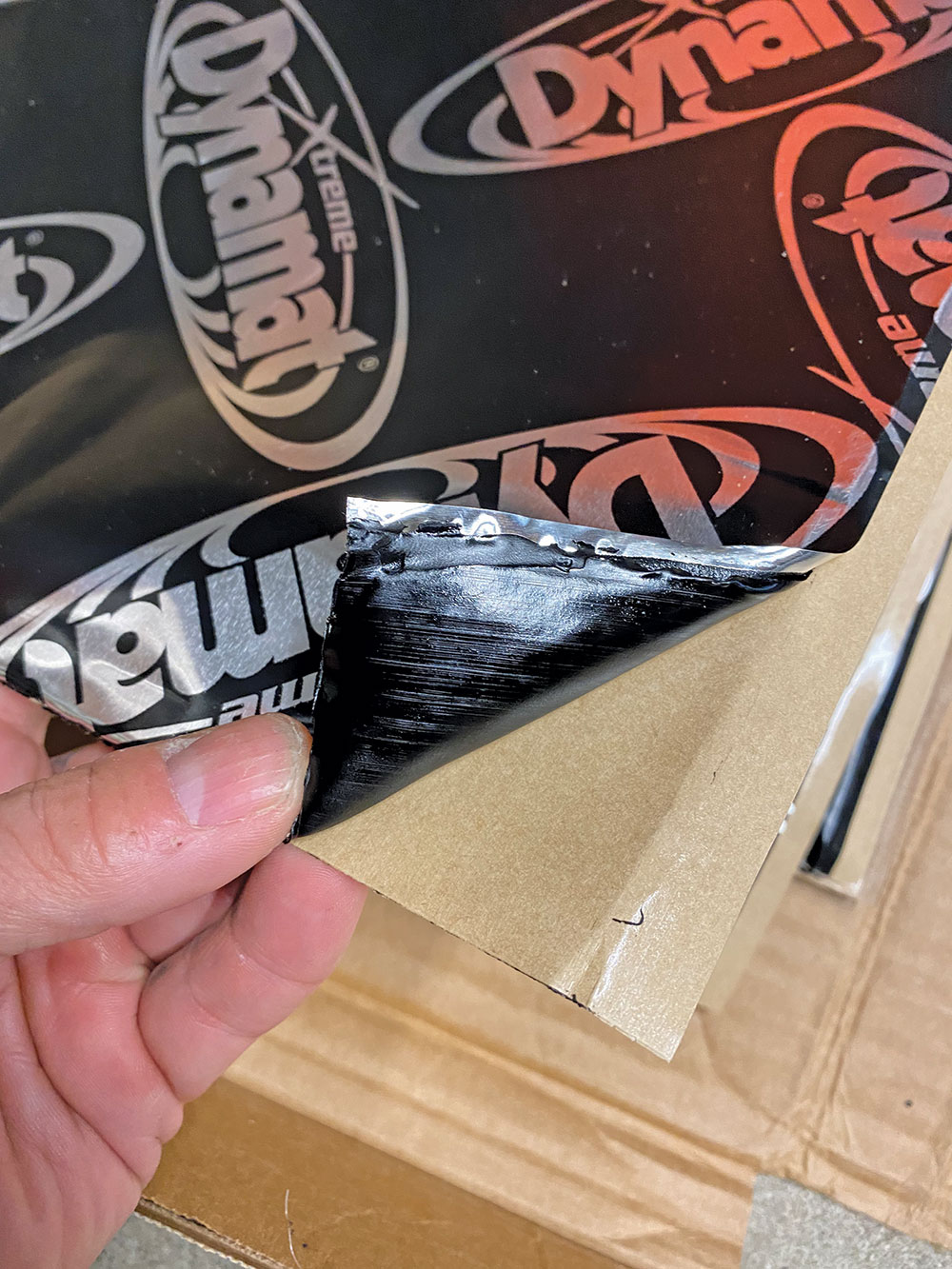 So, while I may not have done the job exactly as the professionals responsible for my previous two Dynamat installations, I'm more than happy with the results! Bottom line is, I've all but eliminated the once-irritating tin can rattles, not to mention added a nice element of pre-installed climate control! Unfortunately, thanks to Chevs of the 40's, I'll be covering up most of my beautiful handiwork next with a semi-OE interior update over the holidays … but the Dynamat will forever be appreciated, regardless!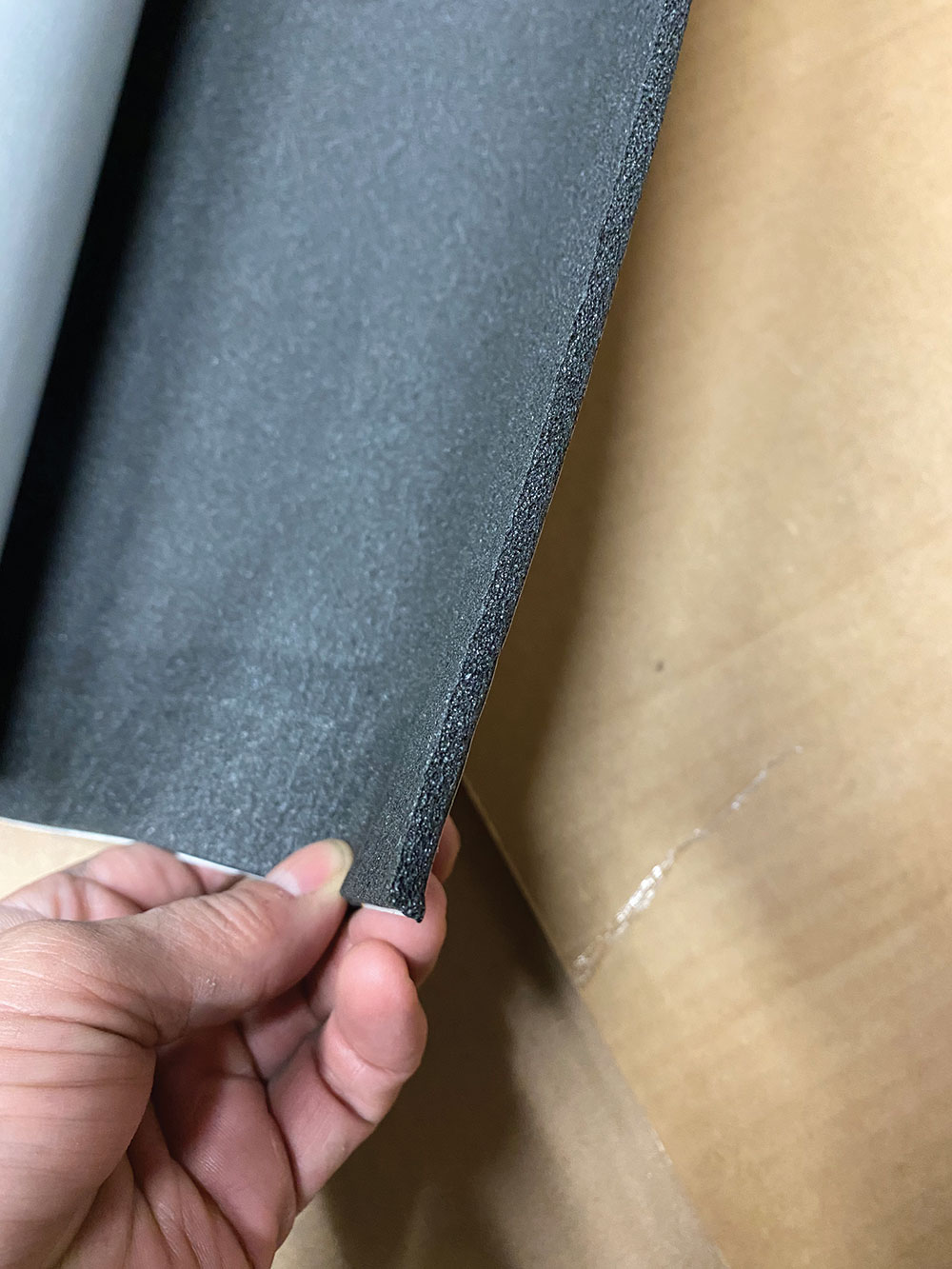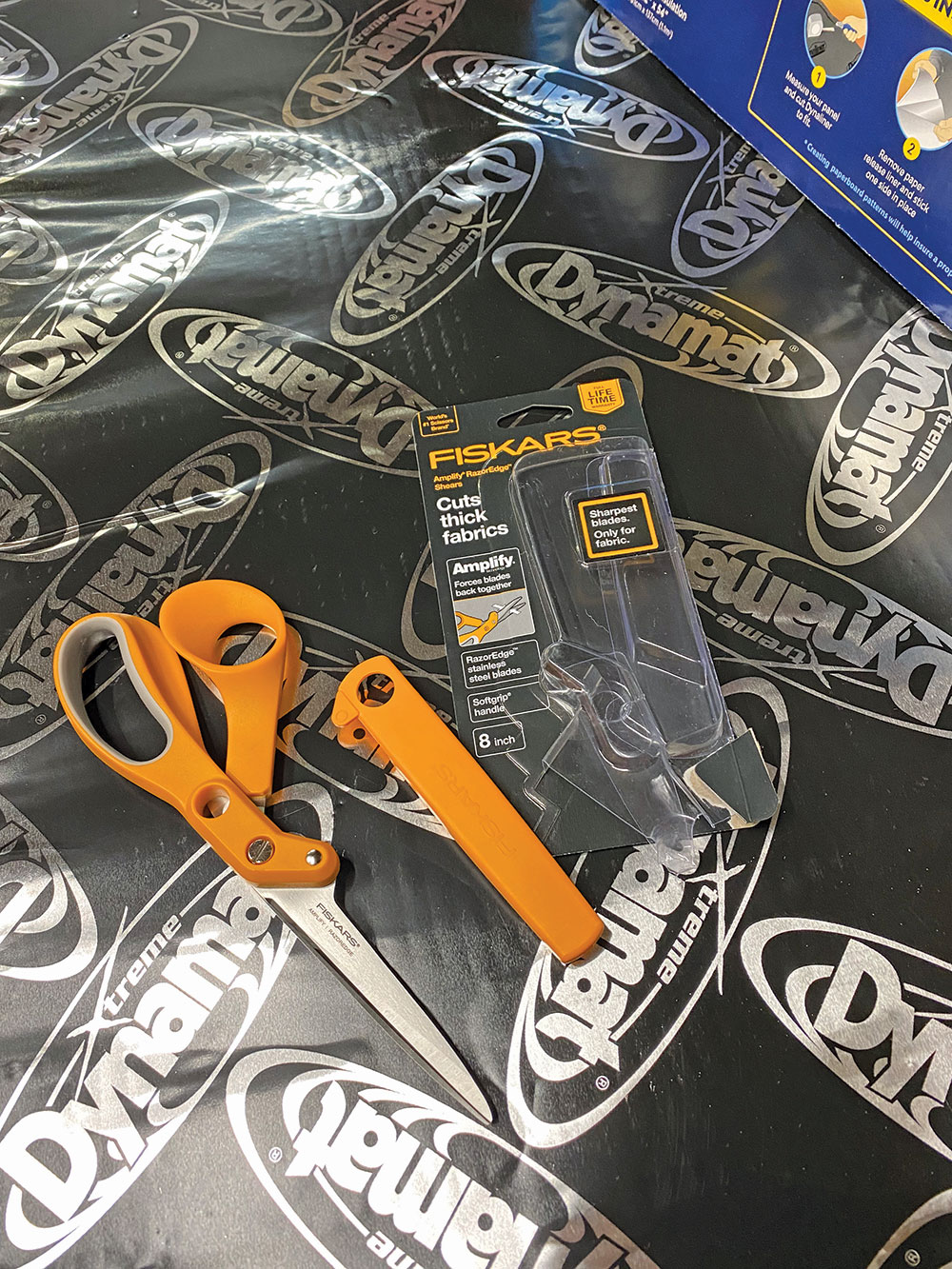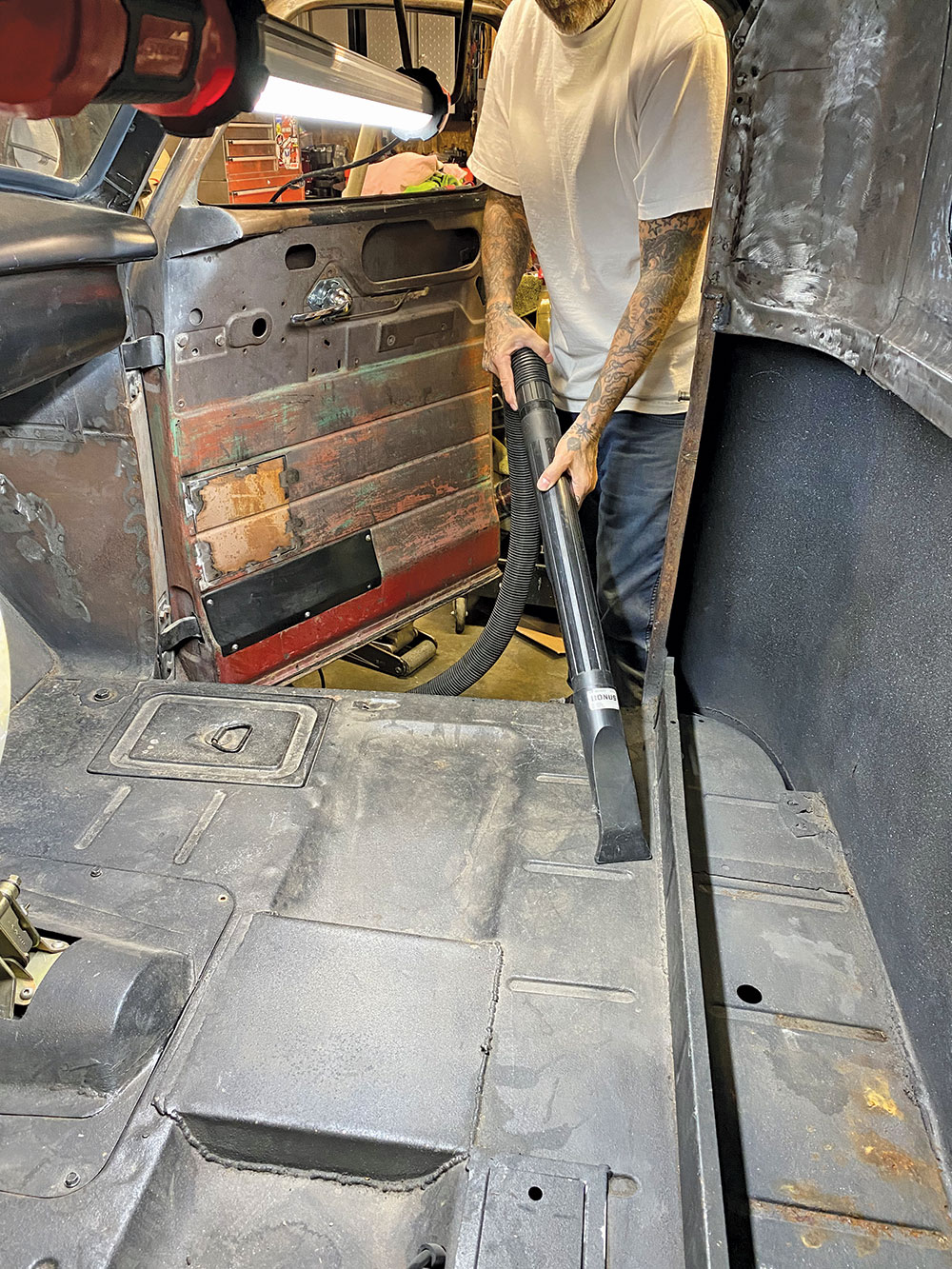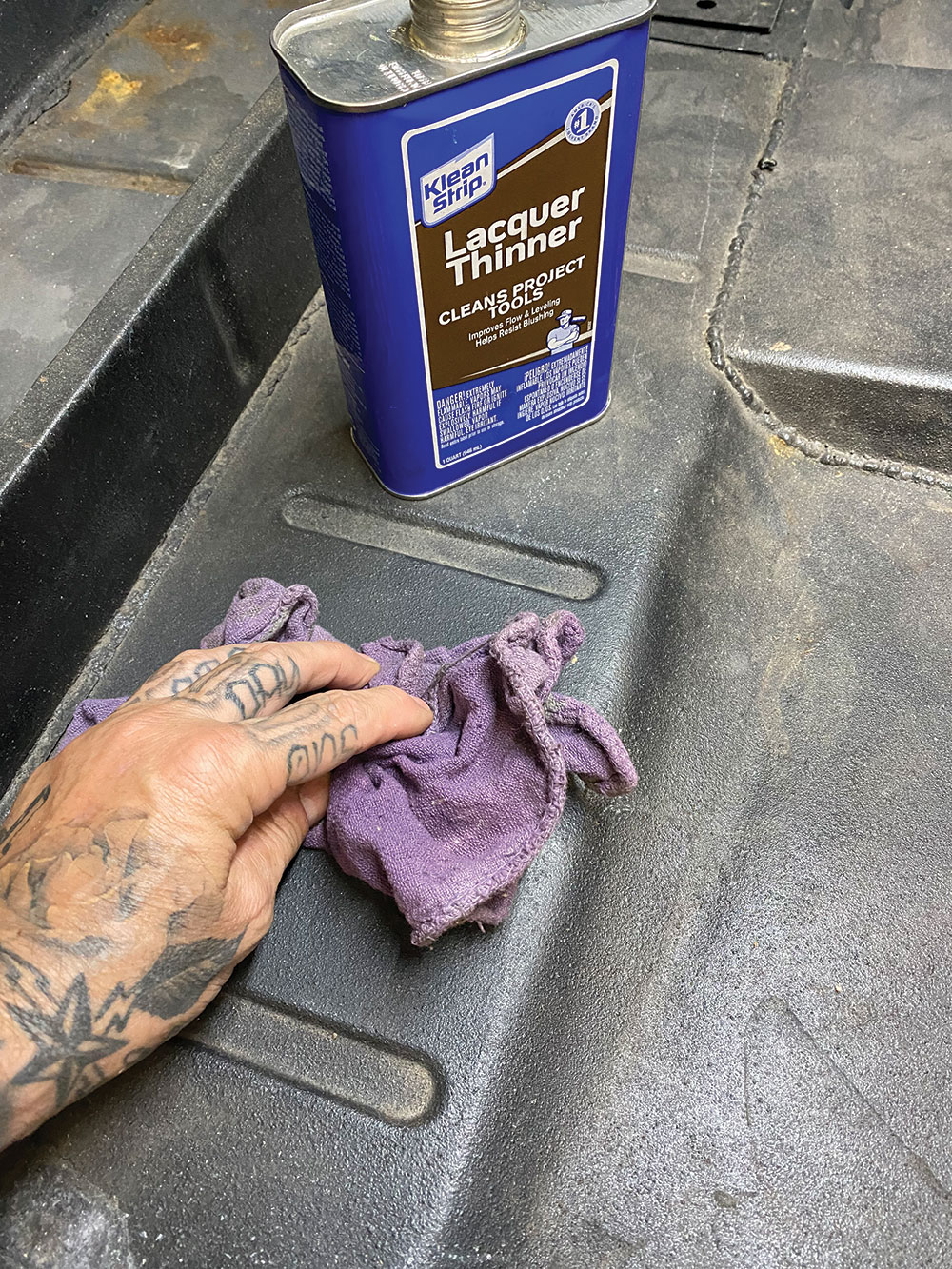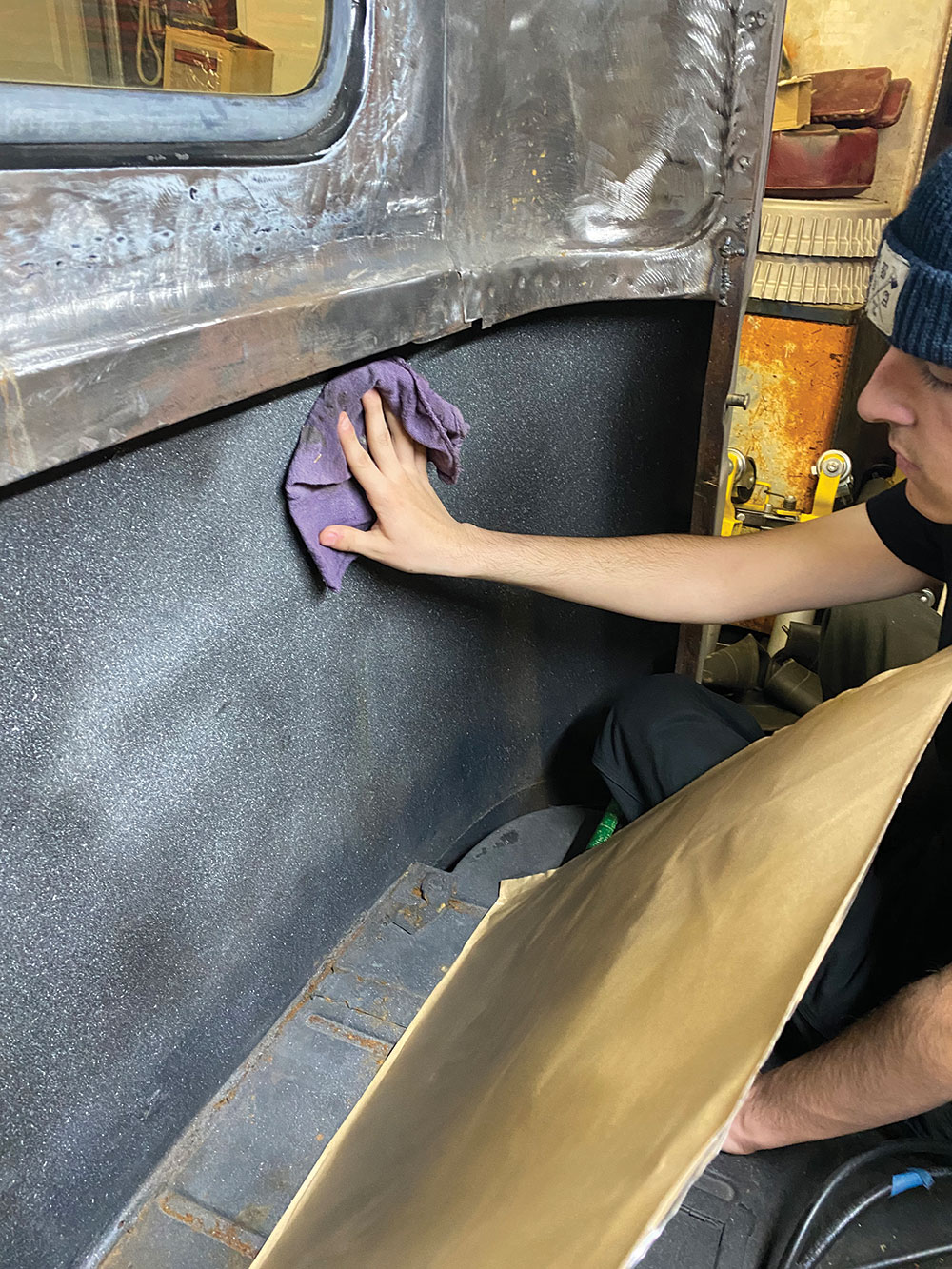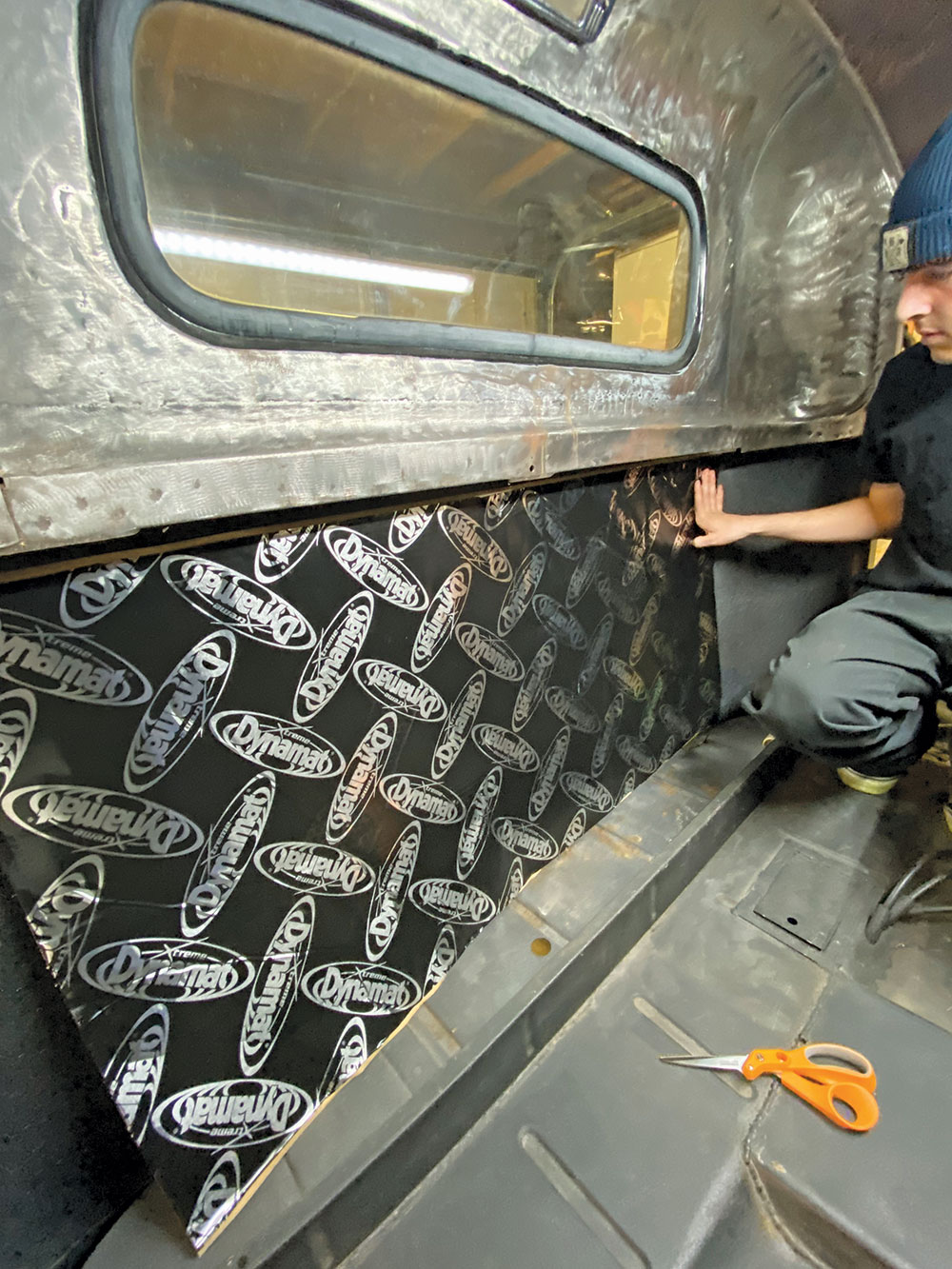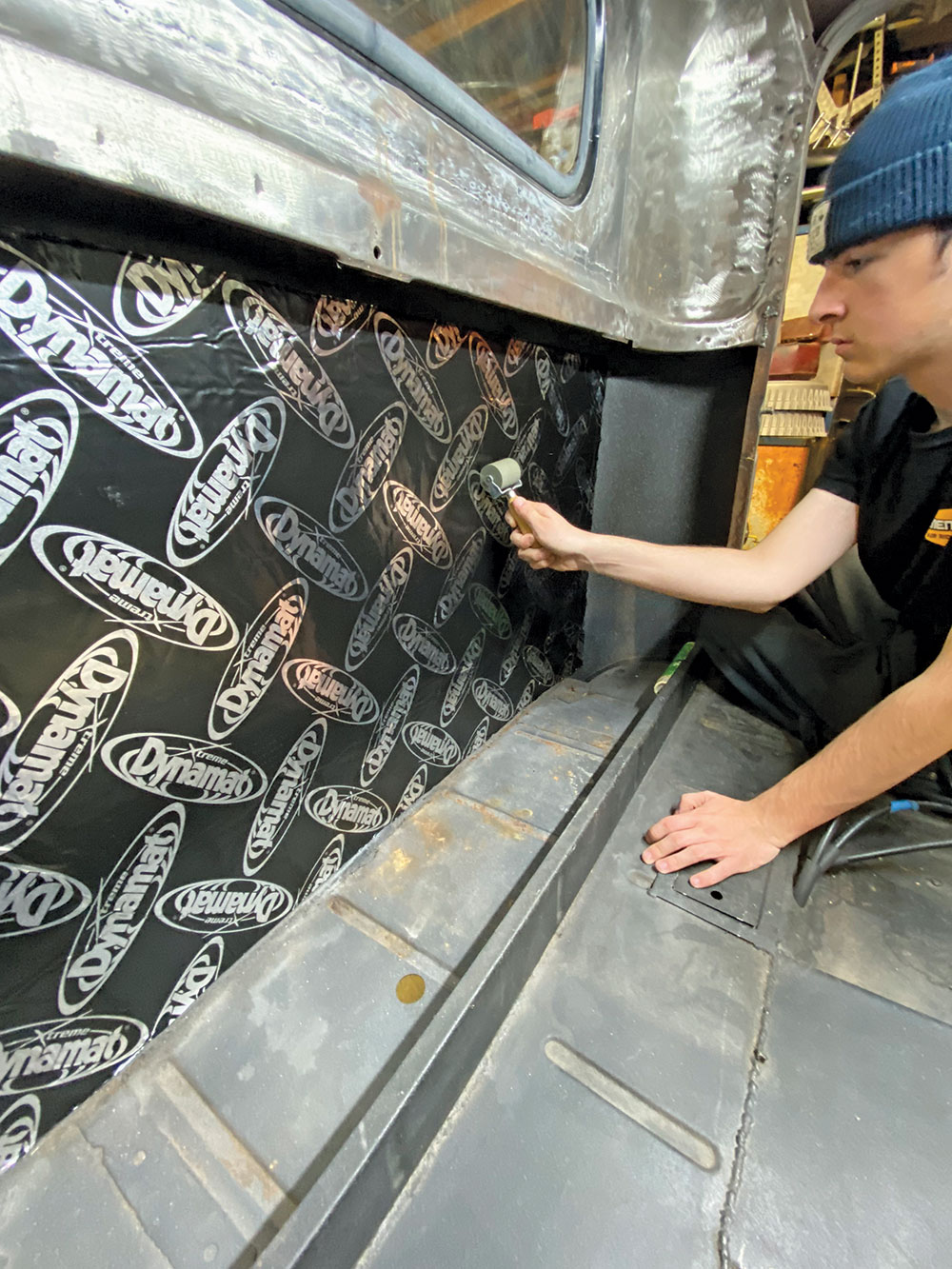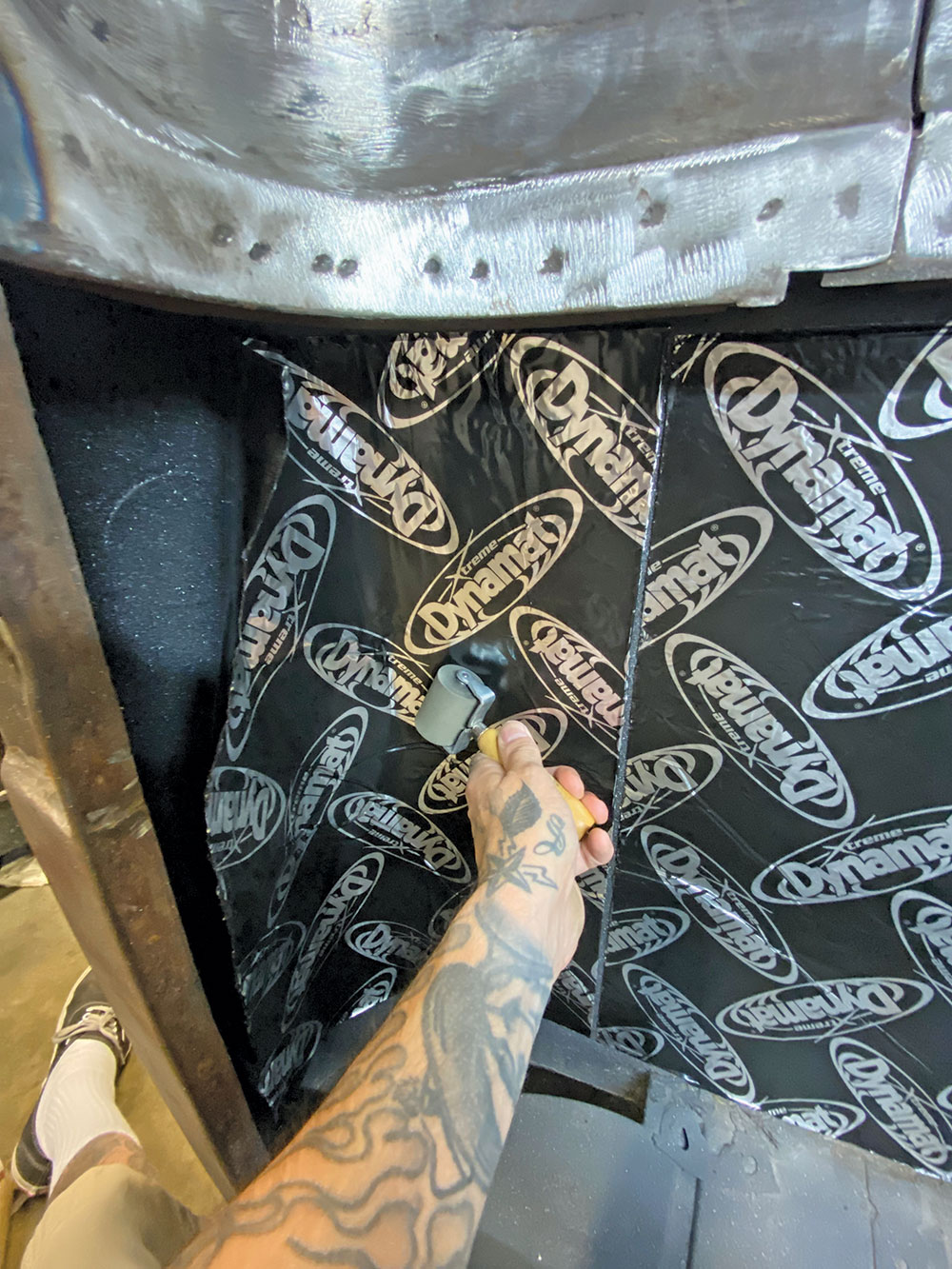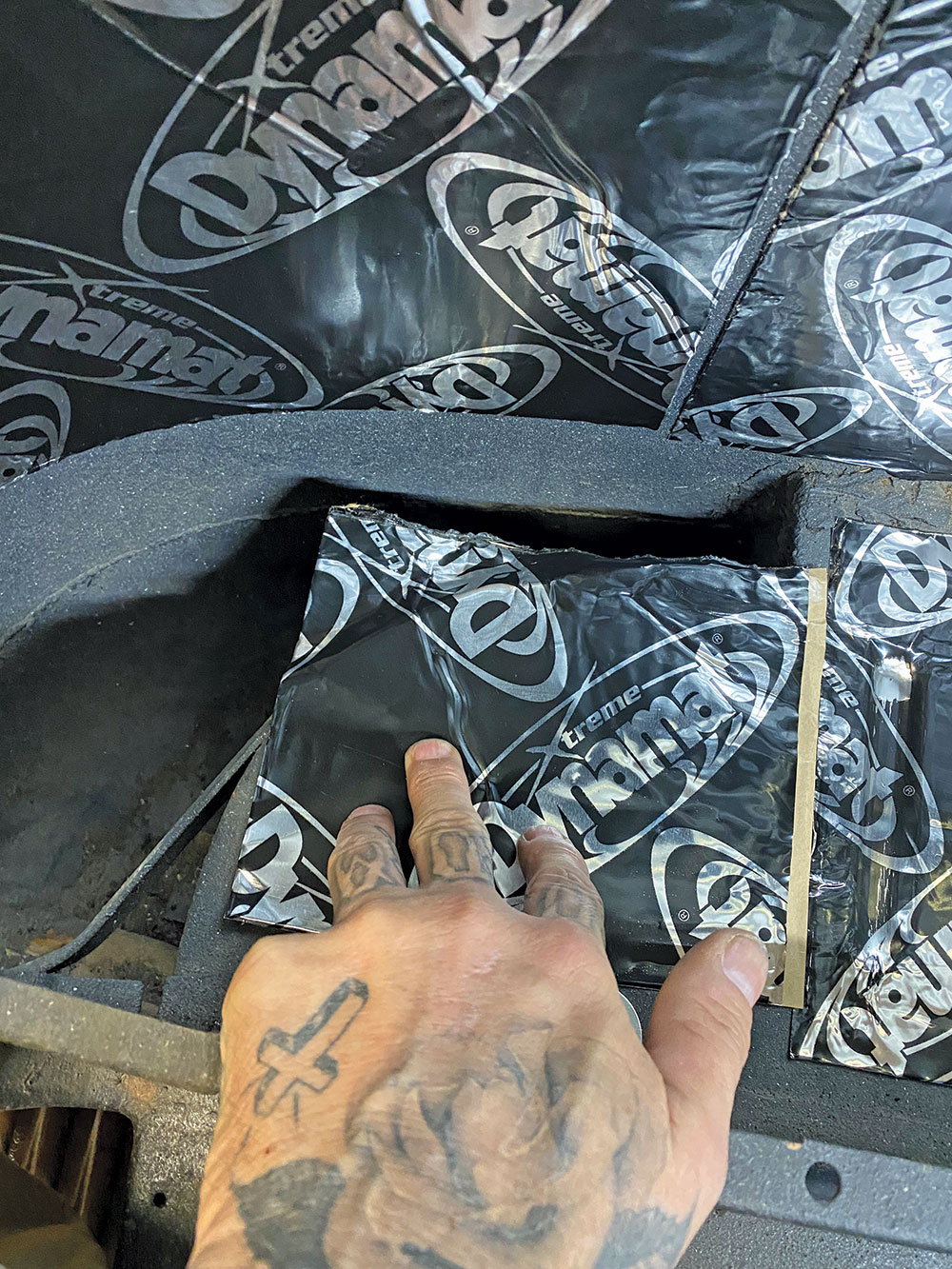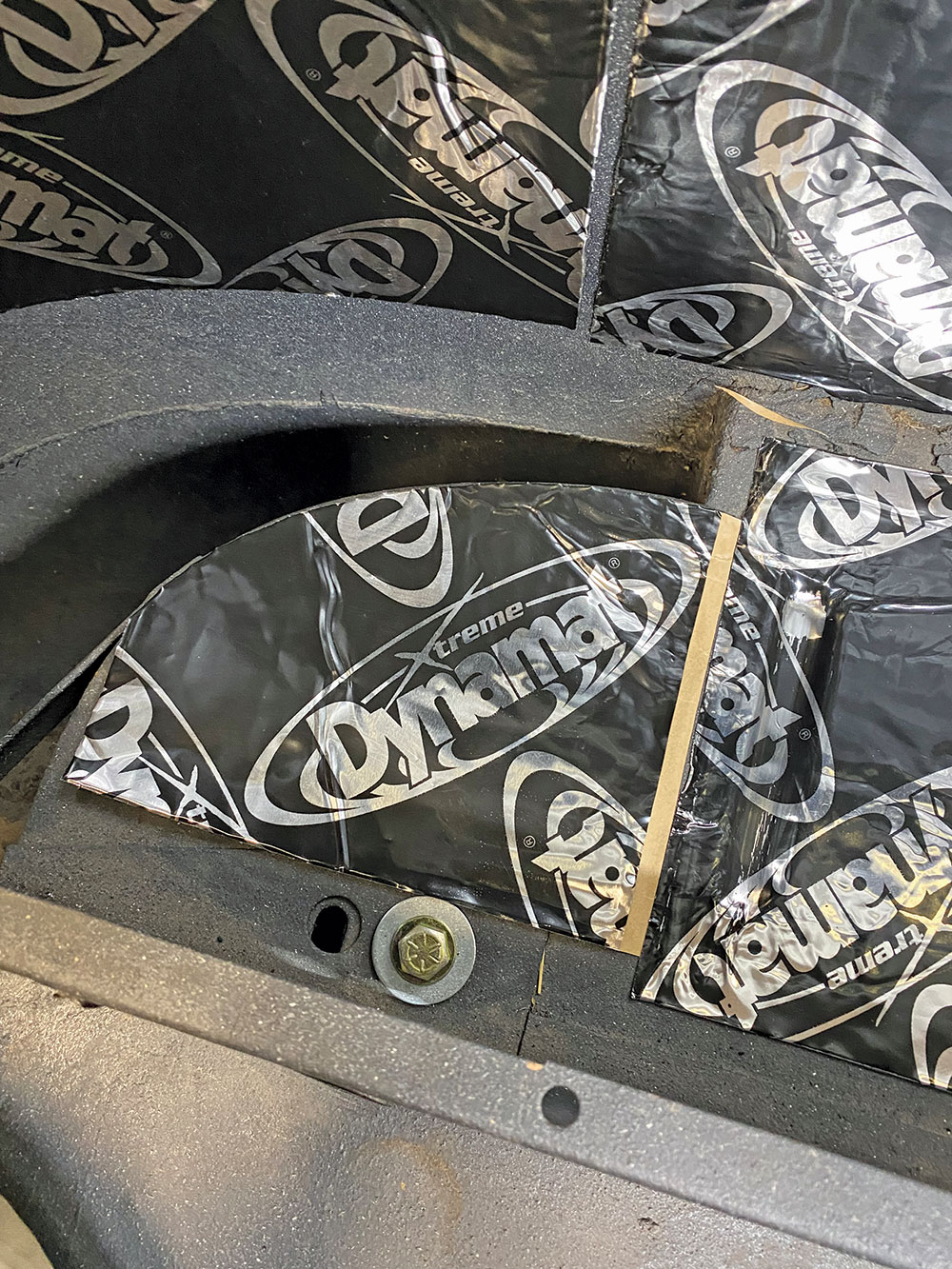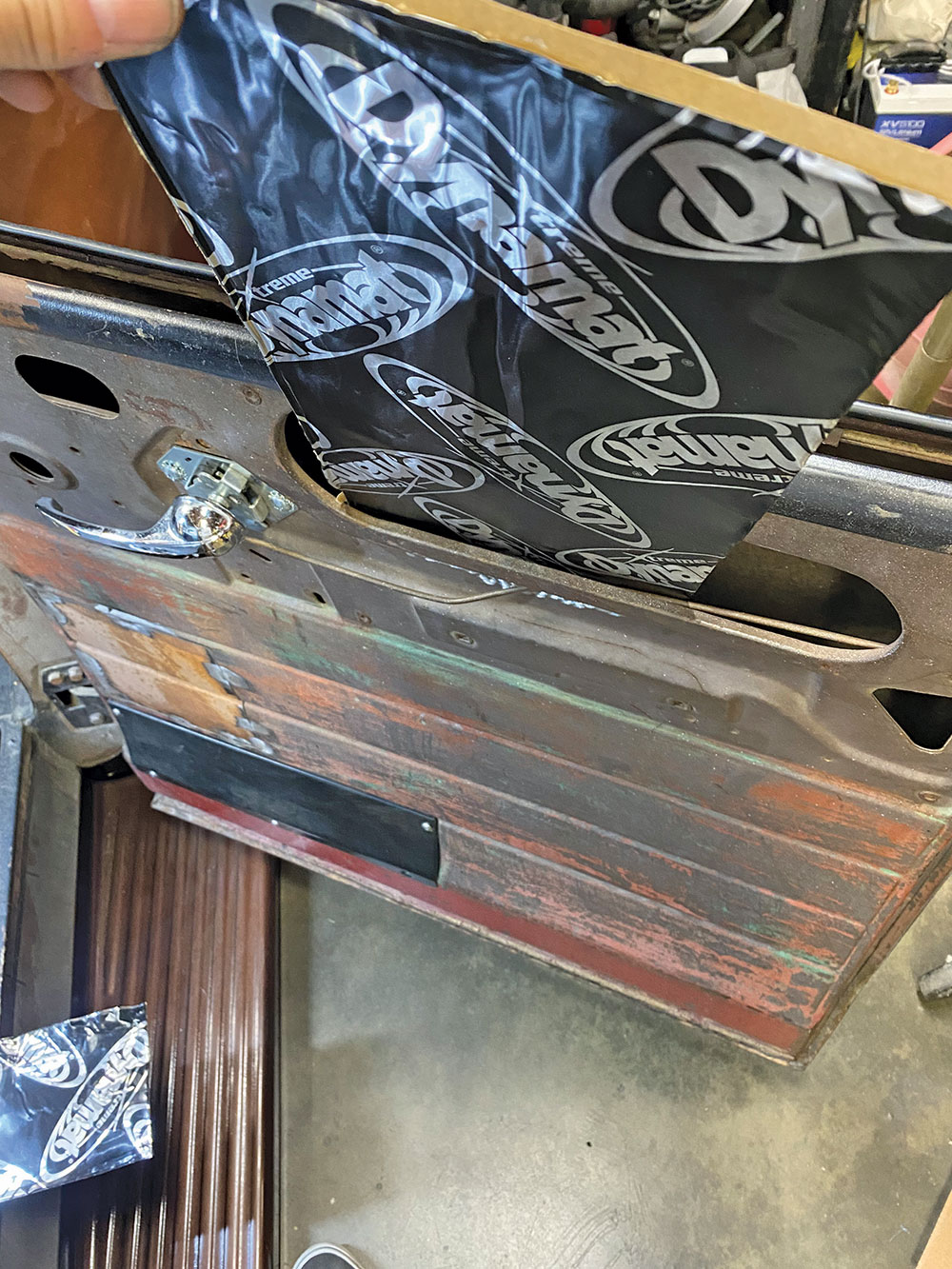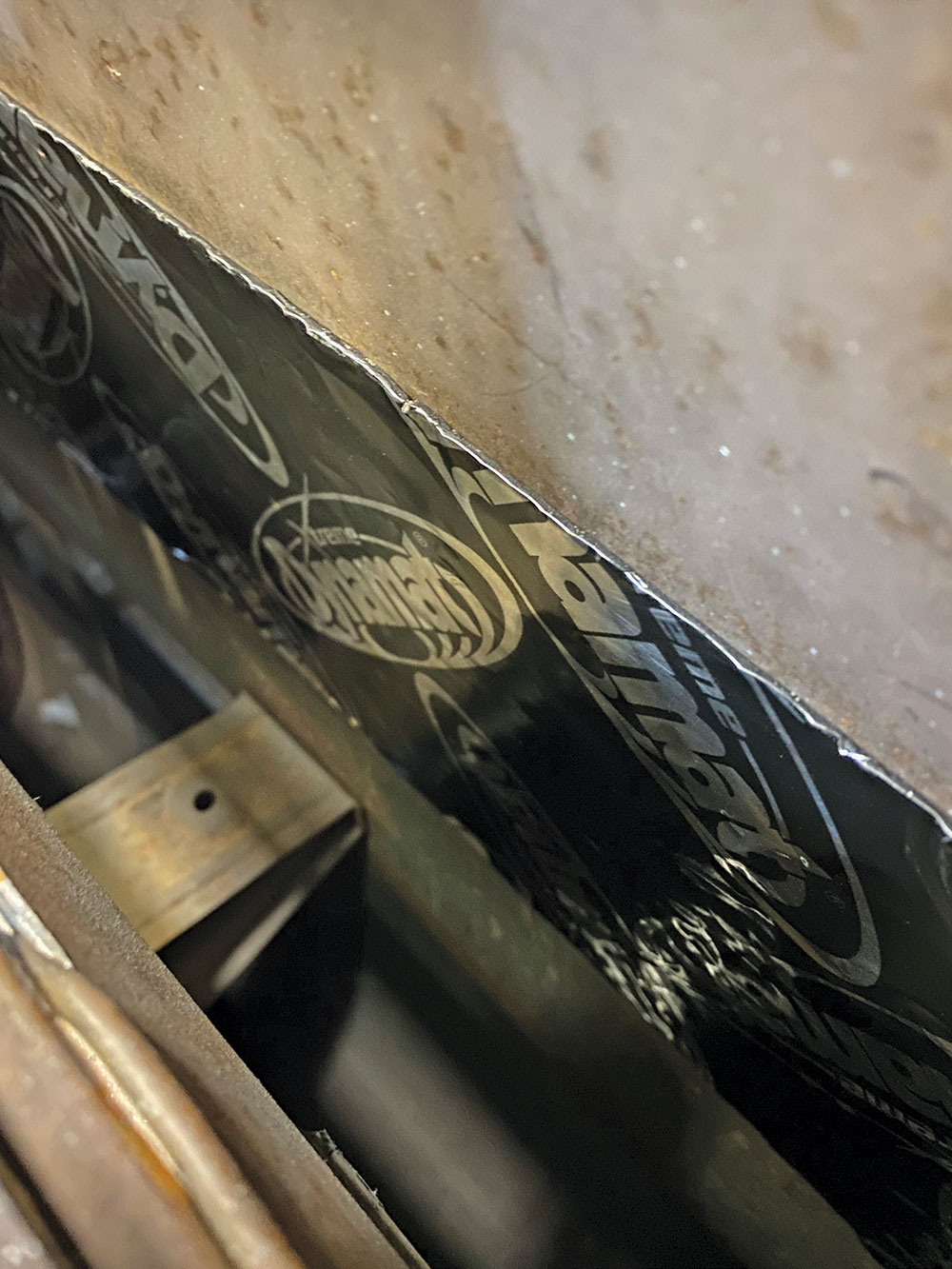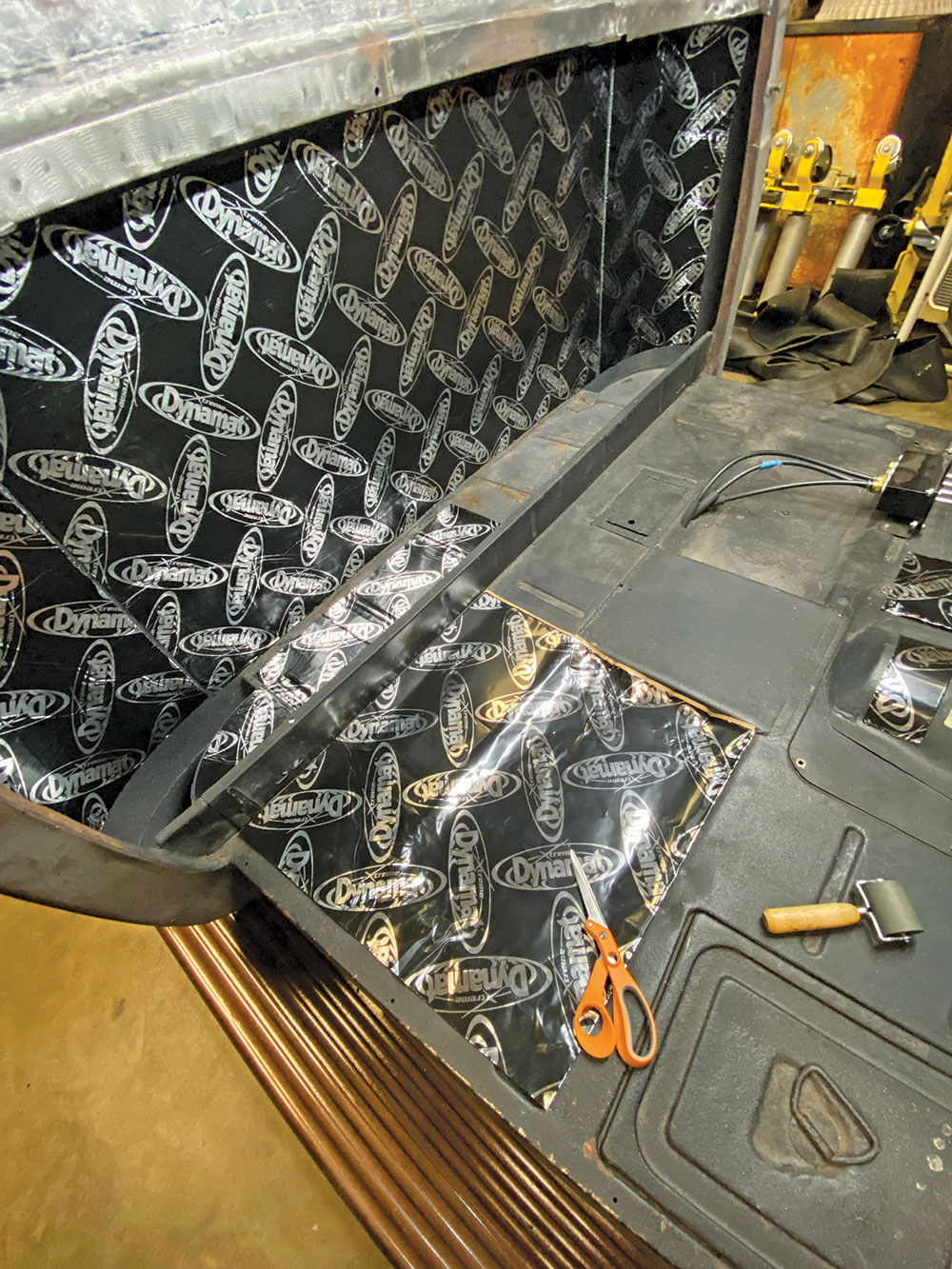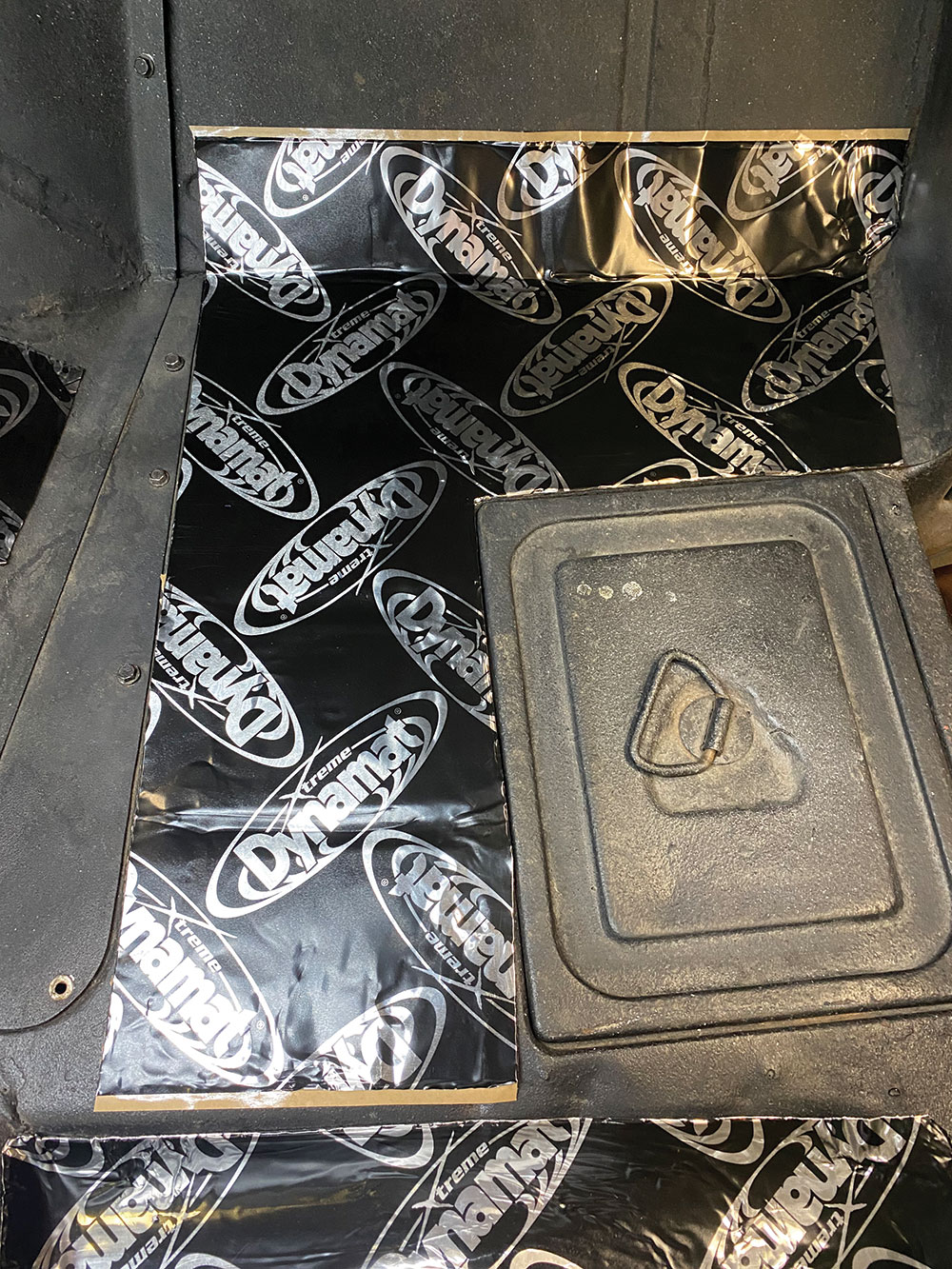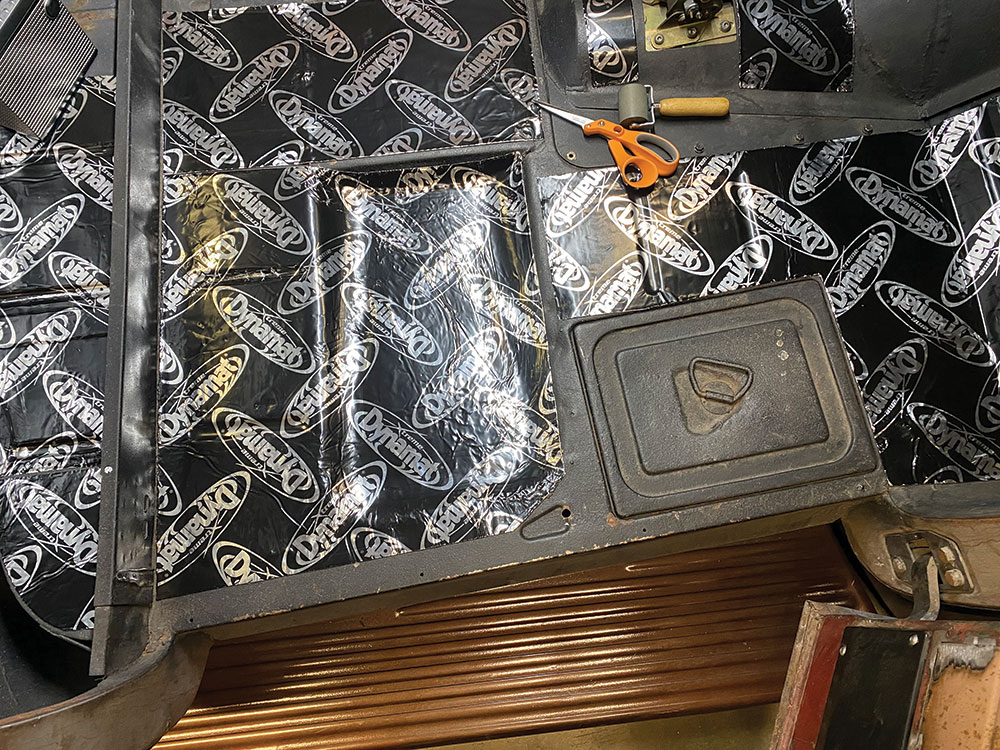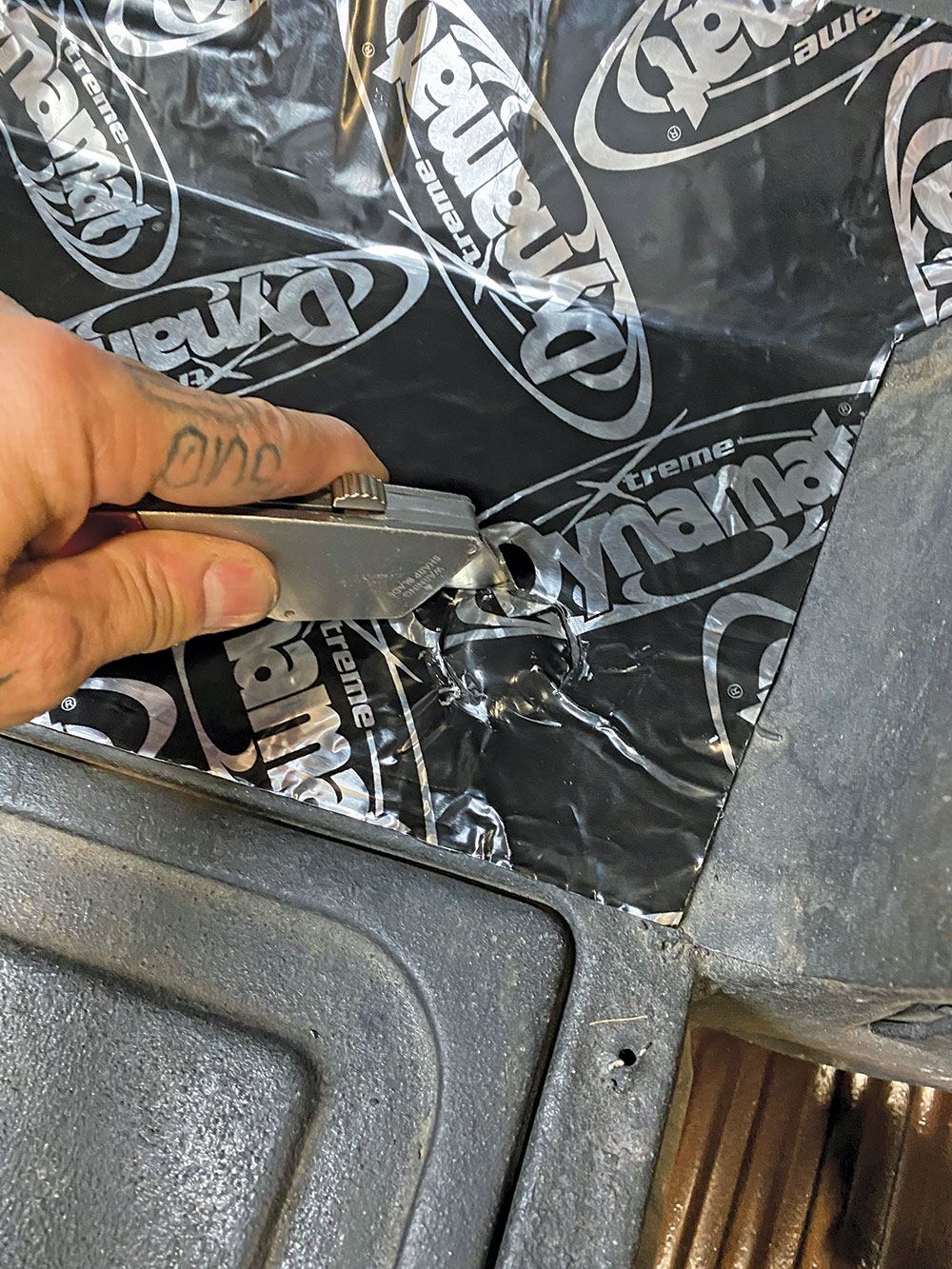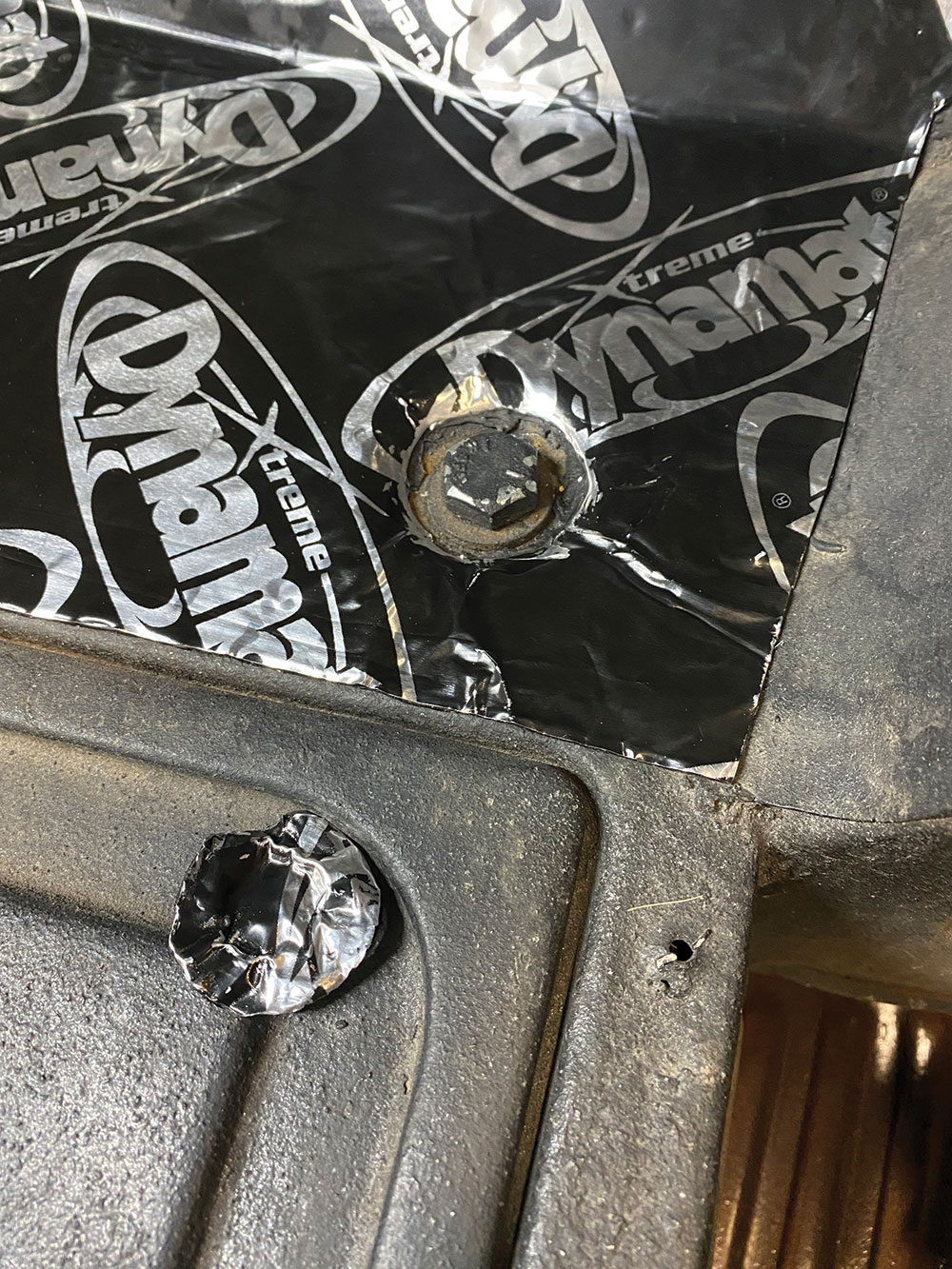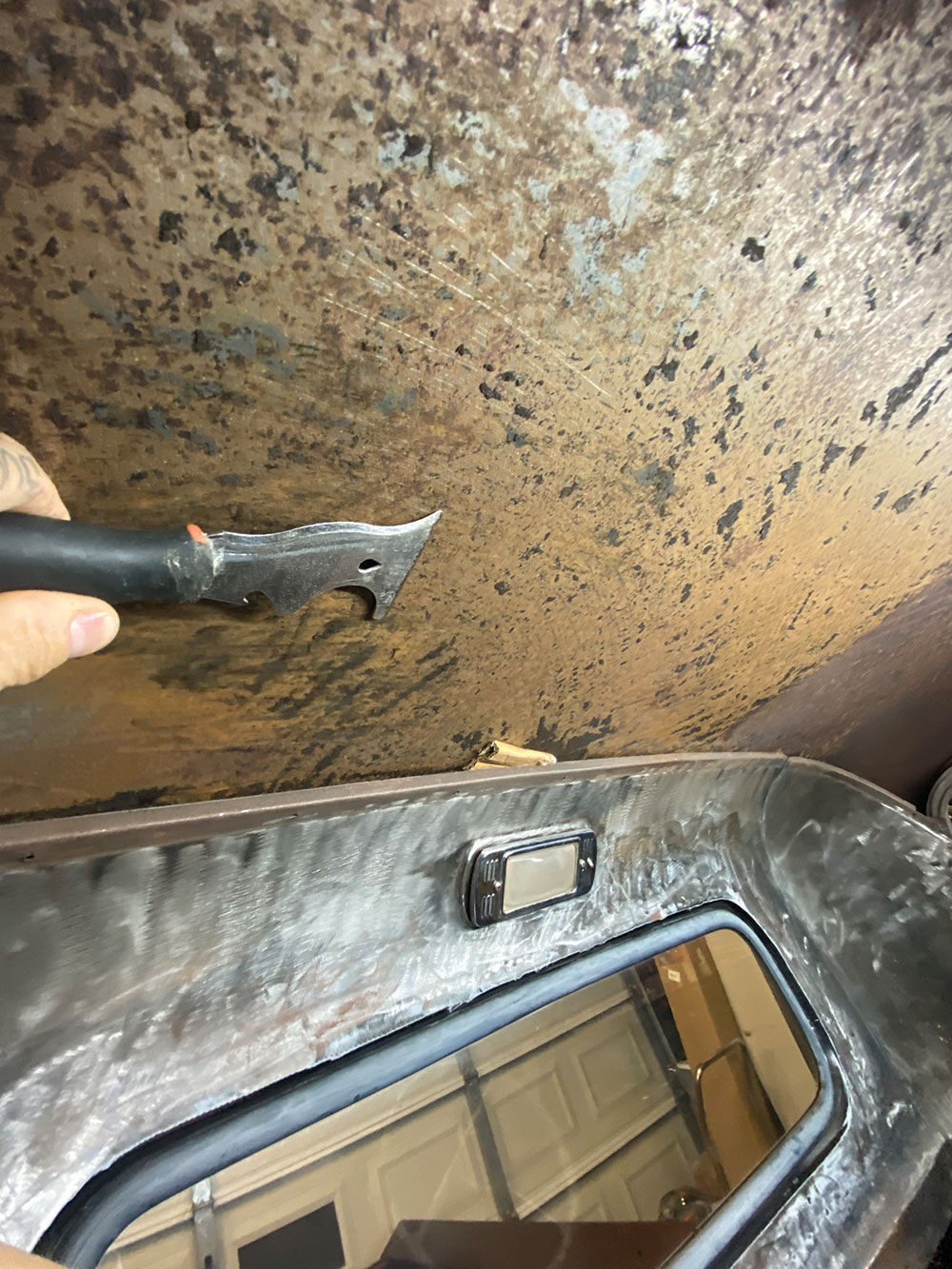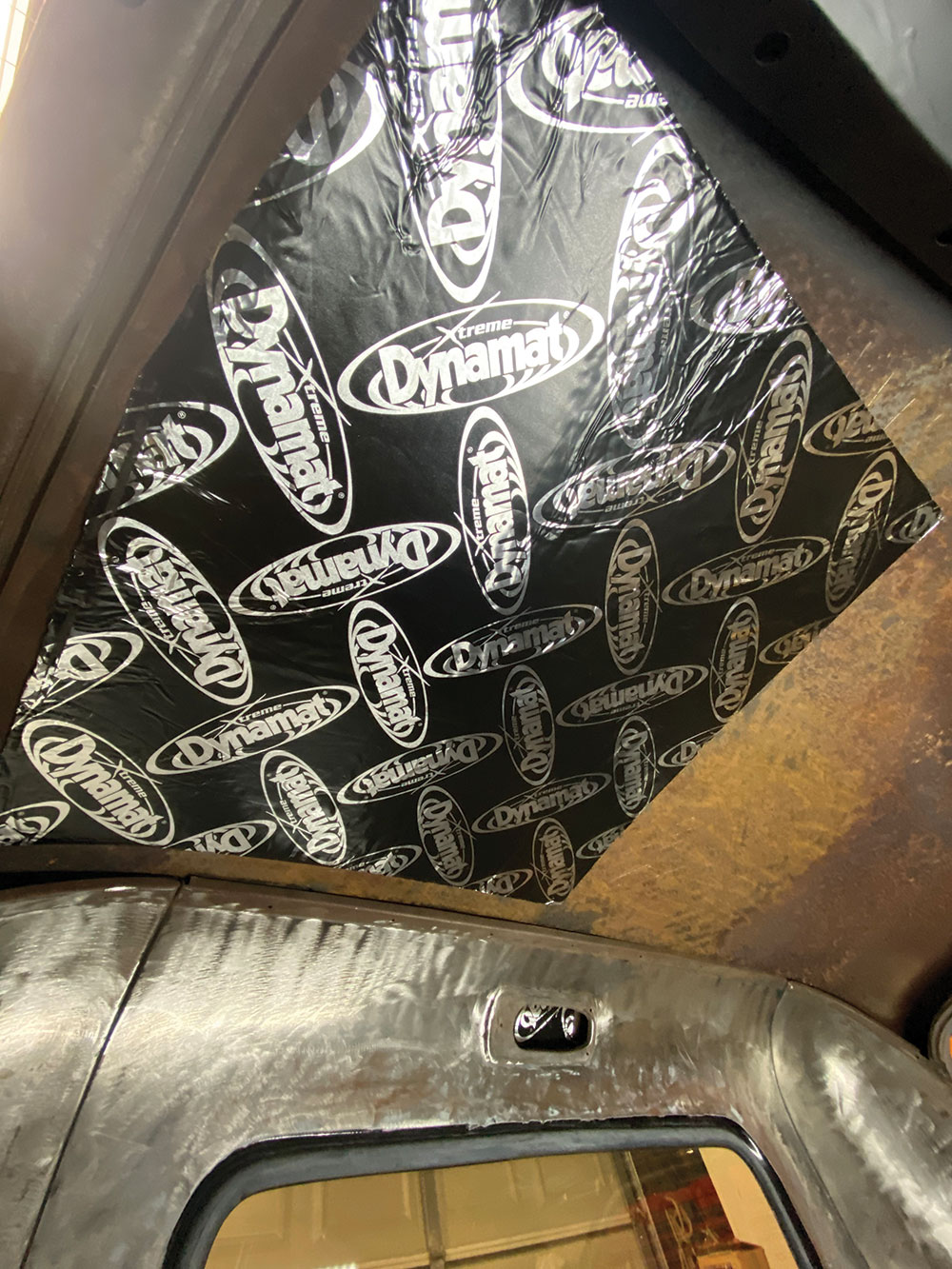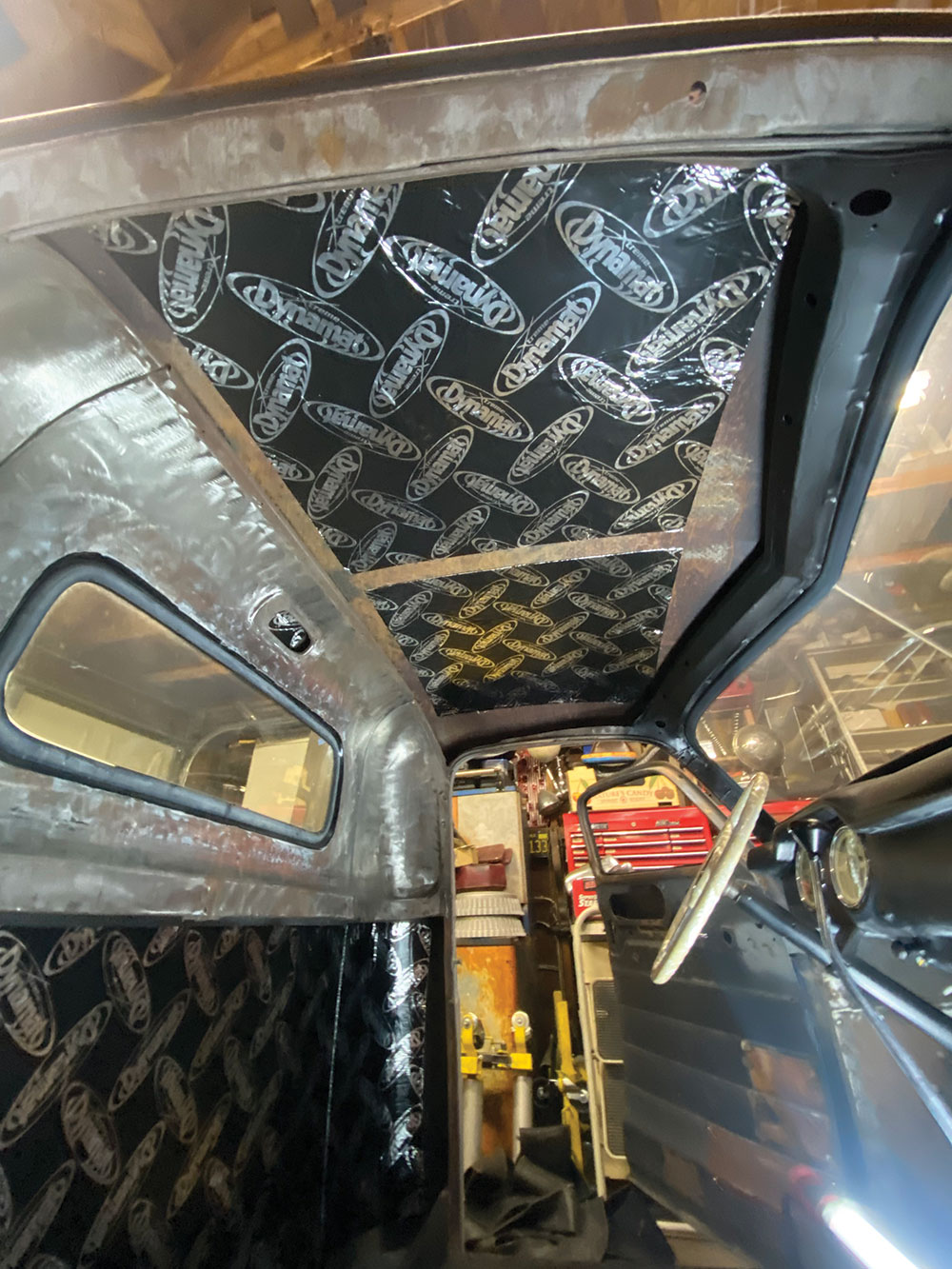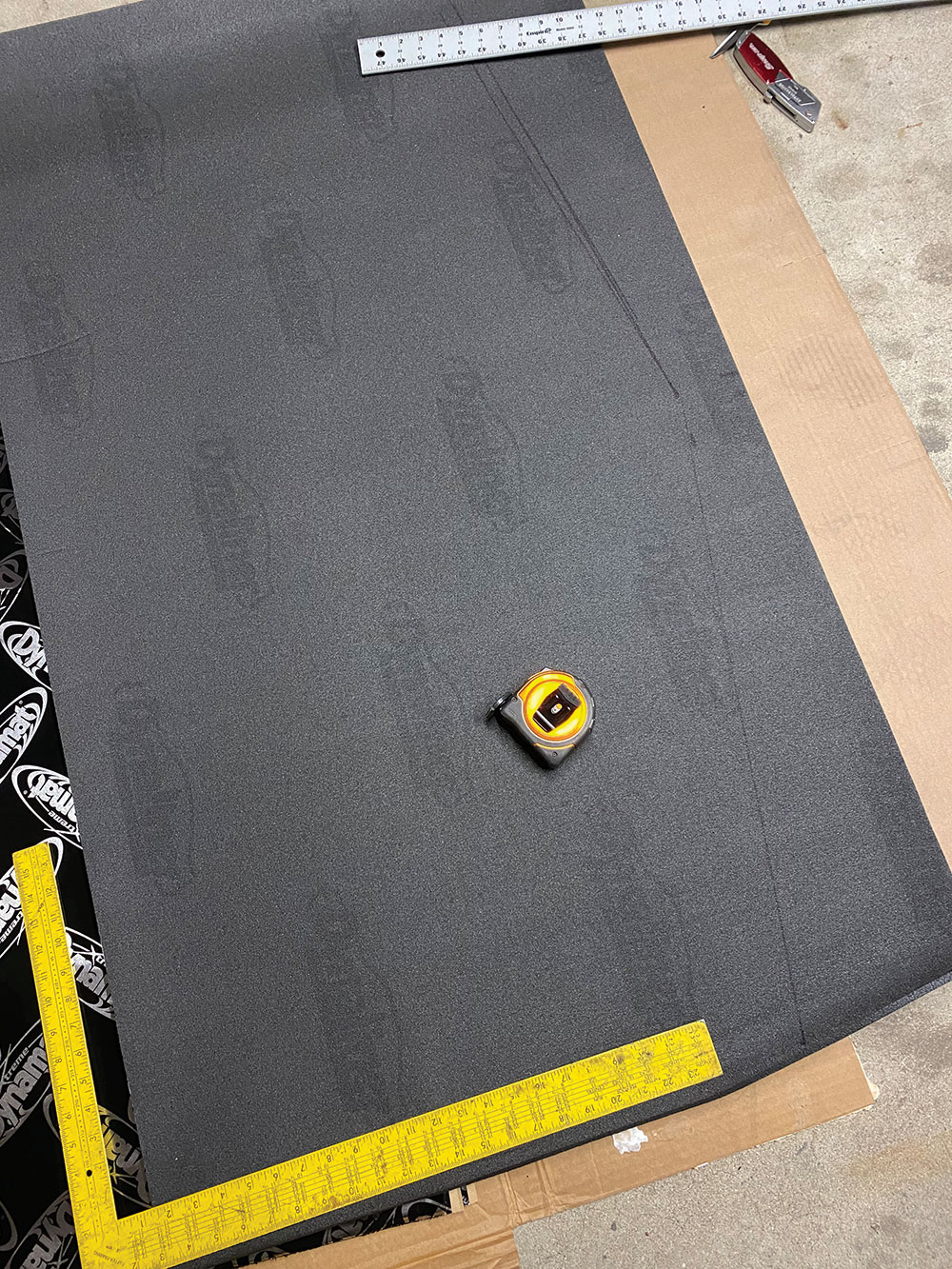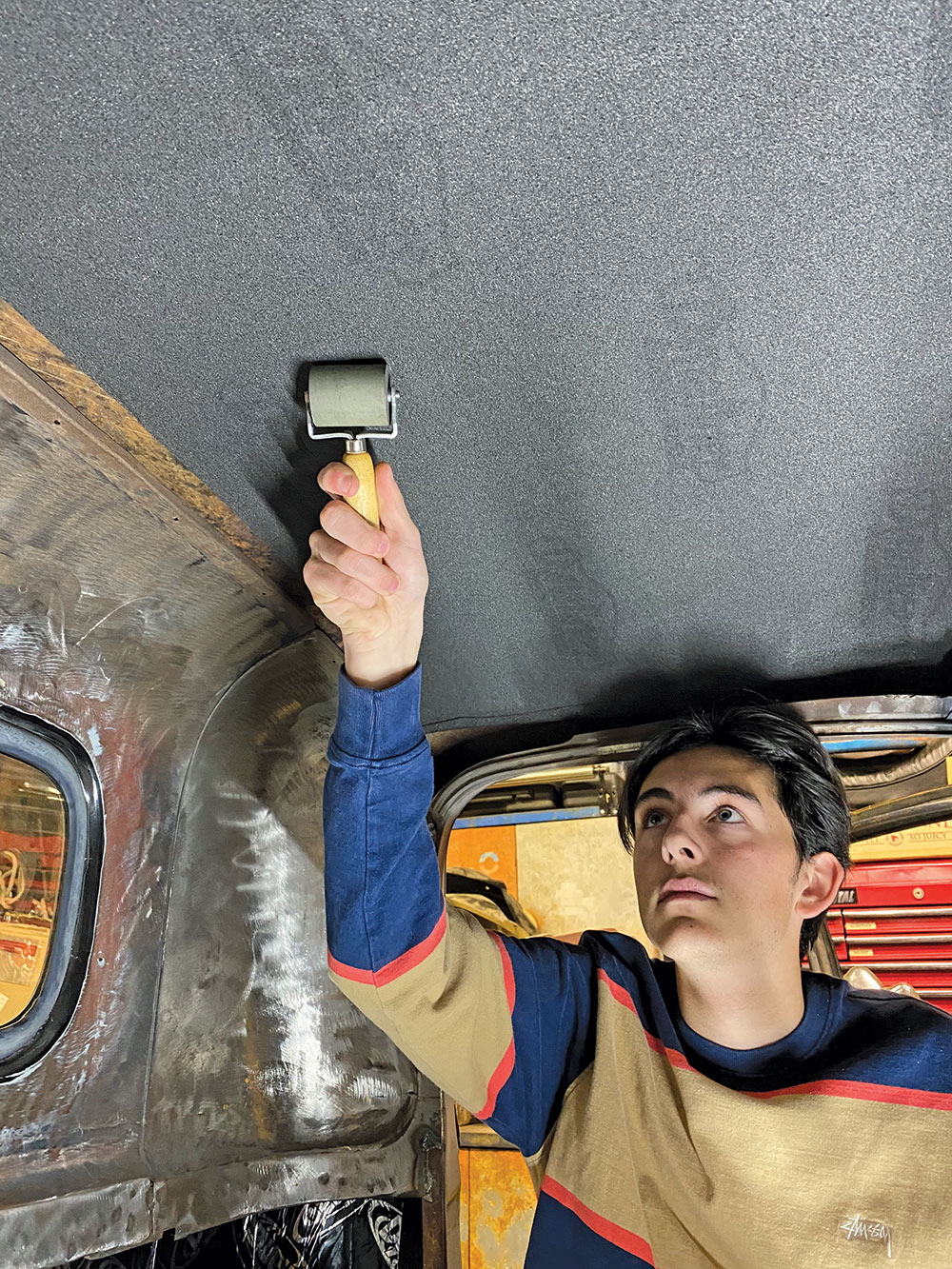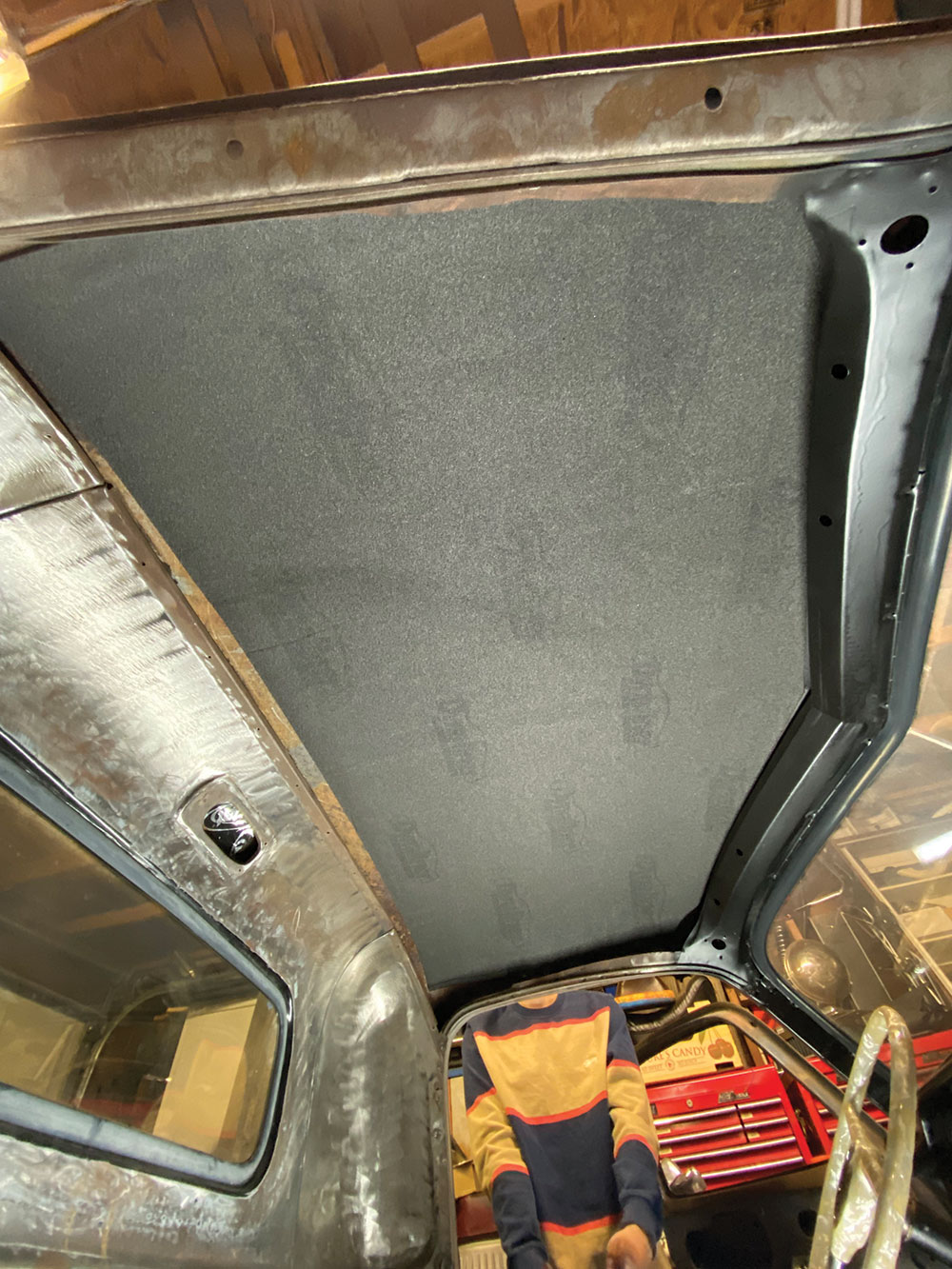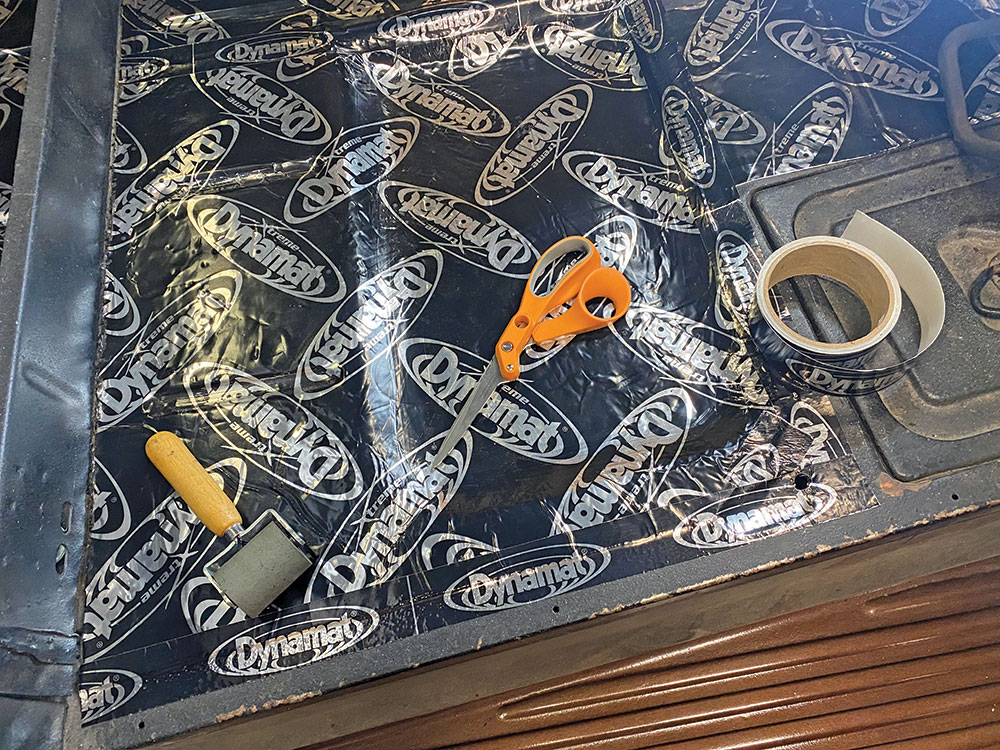 Source
Dynamat Inc.
(513) 860-5094
dynamat.com