Building a C10 Just Like Dad's
By Fuelish Media – Photography by the Author
Growing up, Michael Dauster, from Bakersfield, California, naturally had a passion for custom cars of all kinds, and that appreciation matured as he got older. "Obviously, my dad was a large influence in getting me interested in cars, but I also had friends who had hot rods, which really sparked my desire to have my own cars," he admits. When the time came for him to finally begin a serious search for a vehicle to build he knew he had to stay true to his roots and find a truck like his dad's old Chevy. "It was a natural choice to search for a C10 of the late-'60s era," Michael says. "This truck was the first 'hot rod' that I purchased or built, and I wanted to make sure it stayed true to my taste as well as speak to my memories of my dad's truck."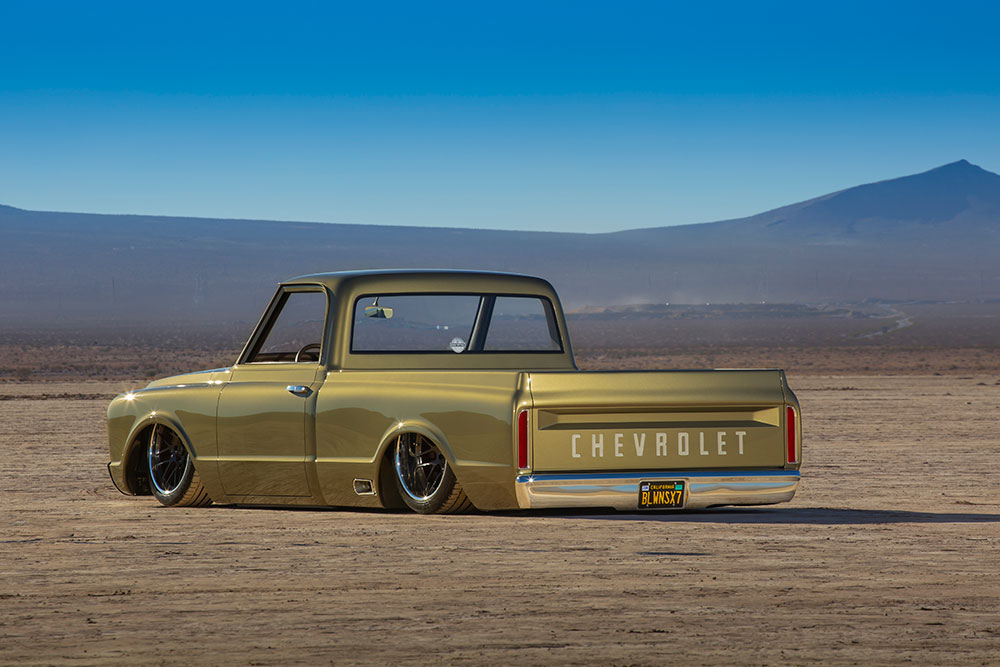 Michael's dad's C10 had been sold off years before, and it proved impossible for him to track down that particular truck; he tried for a long time. The next best thing was to seek out another second-gen that was straight and free from as much rust as possible. Luckily, it didn't take long to track one down. "A friend of a friend had this '67 for sale; the cab was in pristine condition," Michael says of his exquisite find. "The normal problem areas weren't rusted out and the cab and doors didn't show significant signs of damage. I knew right away this was the C10 I had to buy."
Read More: Dylan's Sinister 1940 Ford Dream Build
It was back in 2015 when Michael first bought his C10, and it wasn't really until 2018 when the real transformation process started rolling. While looking for a reputable shop in the general Bakersfield area, Michael struck up a conversation with Kamaka Pocock and Broc Hopkins, owners of Born Vintage Hot Rods, which is located smack dab in the middle of town. Pocock had moved all the way from Maui to further his experience working in the racing and fabrication industries and had recently opened the doors to this shop along with Hopkins. Michael filled them in on his project ideas for the C10 and the team was thrilled to take on the opportunity. Ever since that point, things had never been the same for the '67 C10.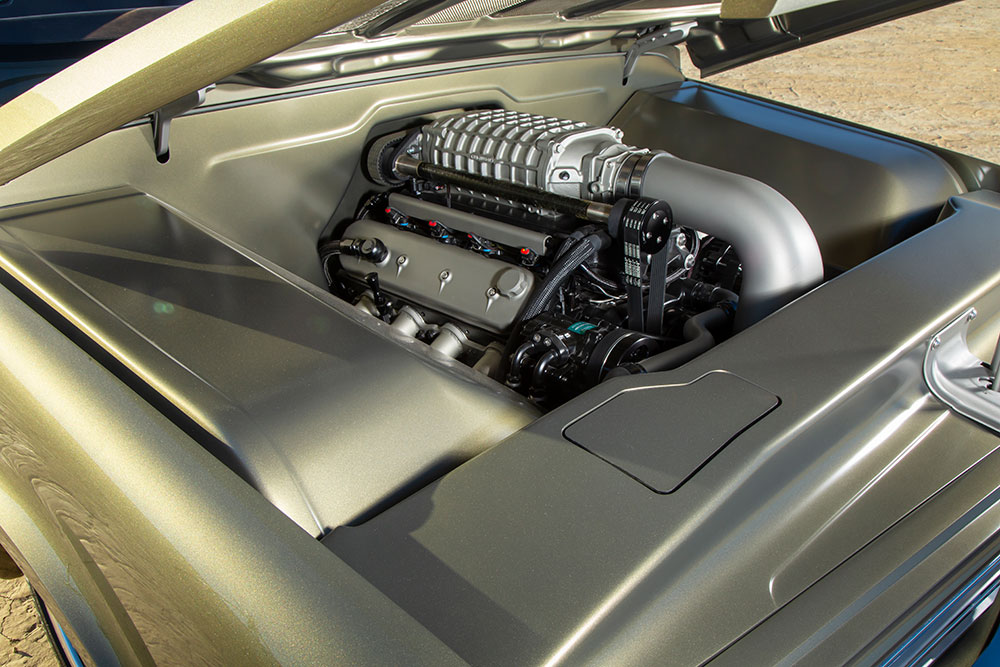 To start the build, the original frame was boxed in and modified to accept Porterbuilt front and rear dropmember kits. The C10's chassis was also outfitted with a Strange Engineering rear end, Slam Specialties 'bags, Wilwood 14-inch rotors with 6-piston calipers all around, a Lokar pedal assembly, an ididit steering column, and a set of 20×9 and 20×12.5 Forgeline DE3C satin bronze wheels with a contrasting polished lip. Covering the 20s is a set of high-performance Michelin Pilot Sport tires that not only look great but will give Michael's C10 the same all-season traction and braking power that is standard on the new Chevrolet Corvette.
The guys soon started brainstorming about what engine to run with since the stock motor was definitely not slated to remain under the hood for much longer. The mill they decided on was something much more modern with a ton more power—an '18 Chevy LSX B15 that boasts 473 hp at 6,000 rpm with 444 lb-ft of torque at 5,000 rpm right out of the box. Of course, they didn't stop there, as a Magnuson 2300 blower was added to the mix along with a custom 3-inch stainless steel exhaust with MagnaFlow mufflers, dress-up parts from Shaun's Custom Alloy and a Wegner Automotive front drive kit. All that machinery just had to display well inside the bay, so Pocock mocked up some paneling designs and inner fenders to make the most of the entire space.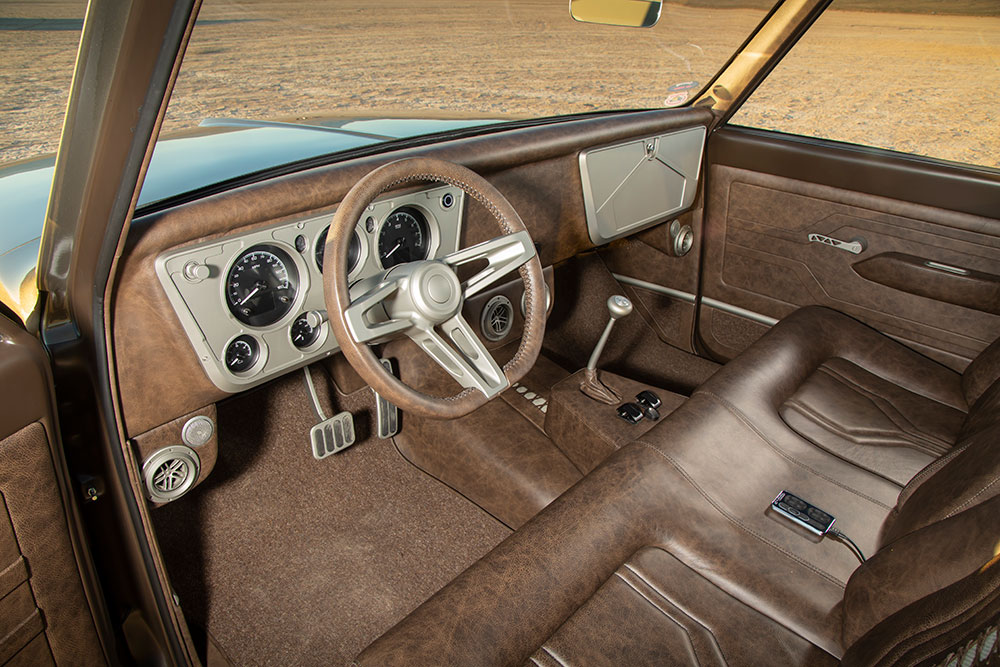 Read More: The Forgotten Tri-Five Chevy
Even though Michael's C10 was tucked away in Born Vintage Hot Rods' care, he was still able to check in on its progress, which he did almost daily. "Most of the major fabrication was done by us standing at the truck discussing what to do next," Michael says. The guys wanted the old truck to have a smooth, clean appearance, but that usually takes a whole lot more work than most folks realize. A custom stamped bed floor and inner bedsides were added to the box, and the rear of the bed was lowered to match the bumper. One-off bumpers, a custom grille, a frenched-in seat, and flush fit panes from AM Hot Rod Glass are just some of the other special details that were given to the C10's façade. JW Speaker headlights and LED tails from Marquez Design were absolute musts to update the truck's lighting situation.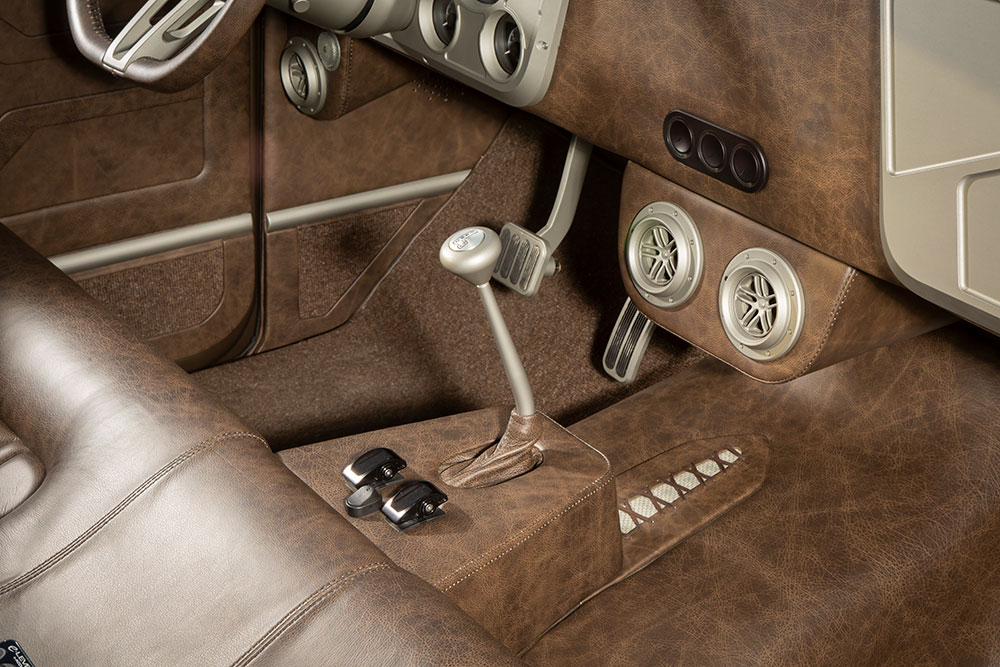 To finish off the exterior just right, Bobby Ybarra, another Bakersfield local, was brought in to dial in the perfect PPG color. If you're hoping to catch the exact paint code here, however, don't hold your breath. For the parts that needed a fresh dip, Ogden Chrome in Utah handled the recoating, Armadillo Coatings handled the custom Cerakote work, and all the truck's powder coat needs were taken care of by Quality Powder Coating.
Inside the cab the team knew that brown, distressed leather (and a whole lot of it) would work best for the look they had in mind. For this part of the build, the truck was sent to Ron Mangus in Yucaipa, California, to handle the interior. A Glide Engineering bench seat was incorporated into the renovation as was fresh square-weave carpet, Kicker audio components, a Ringbrothers dash insert, Dakota Digital gauges, and a full Restomod AC package for the very best in modern conveniences.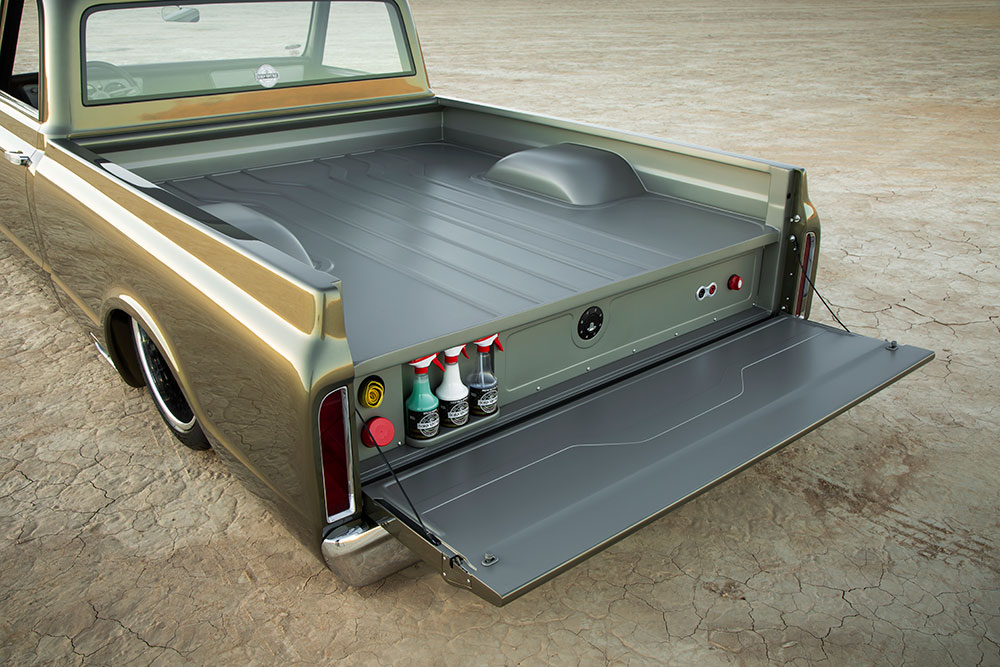 Read More: How To Install A Universal Wiring Harness Kit
"We really designed/built the truck as a committee," Michael says about his now-finished '67 C10. "The truck hasn't been completed for too long, and we have only been to three events with it, but we have a lot more planned for 2022." The truck has proved to be wildly successful in the trophy winning department but, more importantly, Michael is focusing on being able to finally drive the C10 of his dreams. Even though the best possible scenario would be to own his dad's old personal pickup truck, Michael's new ride is equal parts his own style mixed with the familiar feel he was raised with to properly honor his dad's old Chevy—and that is as cool as it gets.