Custom Fabrication On A Shadow Rods XL27 Chassis
By Ron Covell   –   Photography By Jon Hall & Dave Autin
Track roadsters have been popular since the beginning of hot rodding. The style was first developed for pure race cars, but this iconic look has been used on street driven cars for generations. Jon Hall, the founder of Shadow Rods, wanted to build a car based on one of his XL27 bodies that boasts a modern interpretation of this traditional theme.
Read More: The Art Of Shaping A Roll Pan
The car was meant to be special in many ways. It features the first all-cast aluminum Ford Flathead V8 engine from Motor City Flathead, a division of Shadow Rods. It is fitted with numerous, one-of-a-kind accessories; most are made of cast aluminum as well. Subtle modifications to the body and chassis abound, such as a wedge section to lower the cowl, lengthened and flush-fitted doors, and a Shadow Rods–stamped '32 Ford–style frame that has been pinched in front and sectioned in height by 1 inch. All the bodywork on this car was custom fabricated from the unique stamped firewall forward. This article shows the details of this fabulous build.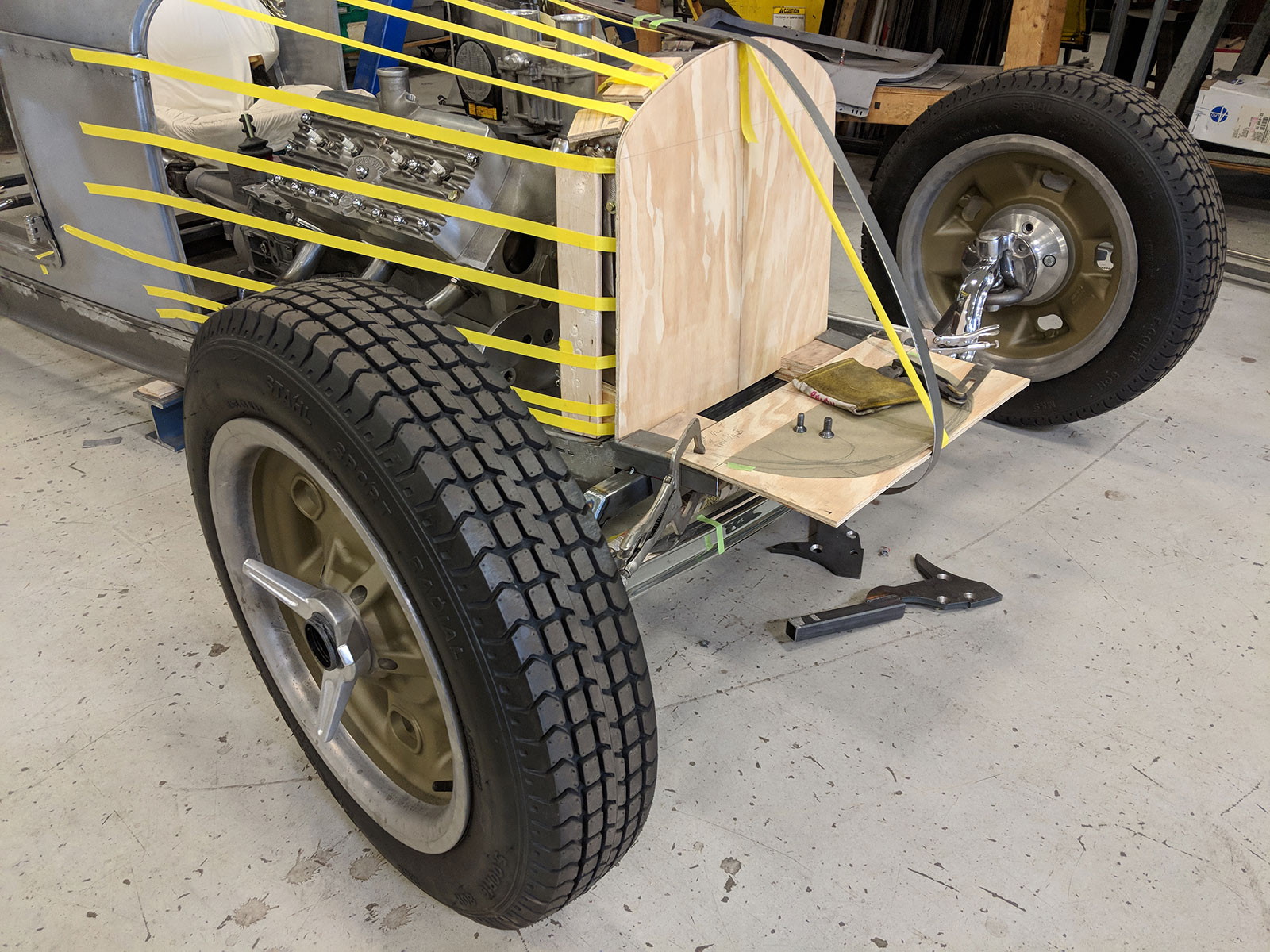 Hall wanted a very smooth appearance on the nose of this car, with no bumps, scoops, or protrusions to mar the sleek look he envisioned. The engine was mounted in the chassis as low as practical, allowing the hood line to slope down toward the front. A mock-up was made for the radiator and then the layout could commence for the hood and nose.
The team started with a strip of metal to represent the hood slope, which then curls down smoothly to create the profile of the nose. This step sets the style at the front of the car, so lots of tweaking and adjusting was done until it looked right from all angles. With the profile dialed-in, the next step was determining the shape of the nose at the top of the frame rails.
Read More: Father & Son Built 1953 Buick Special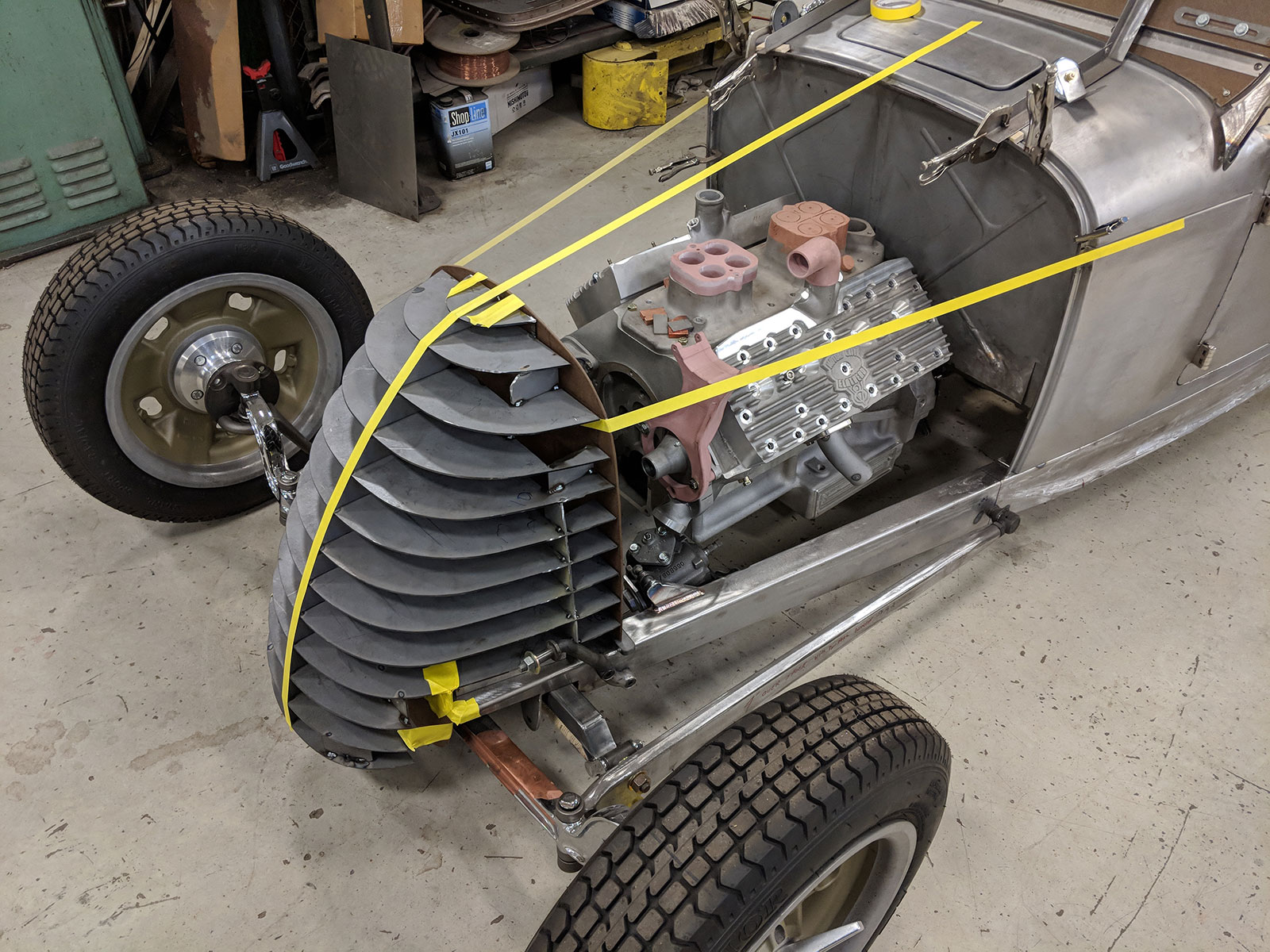 The first templates were made from plywood, but since Jon has sophisticated laser-cutting CNC equipment in-house, the buck for the nose was made from 10-gauge steel sheet. This makes for a massively rigid framework to use for shaping the metal for the nose and grille.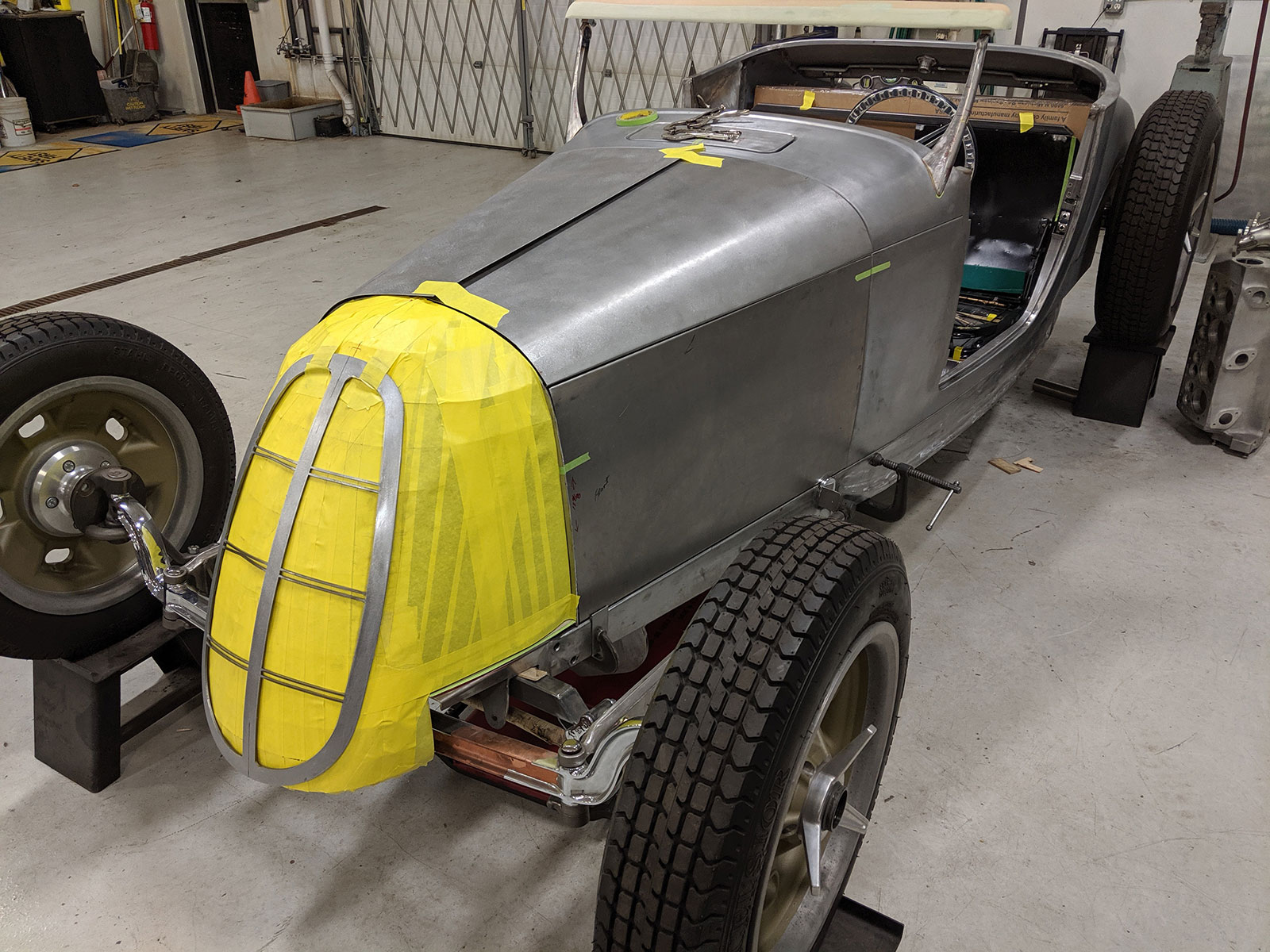 To keep things smooth, the grille was fitted flush, which required fabricating an intricate sheet metal part for the grille to nest in. Having a beefy and accurate buck really helped at this stage, so the components could be held securely to the buck to check for fit and symmetry.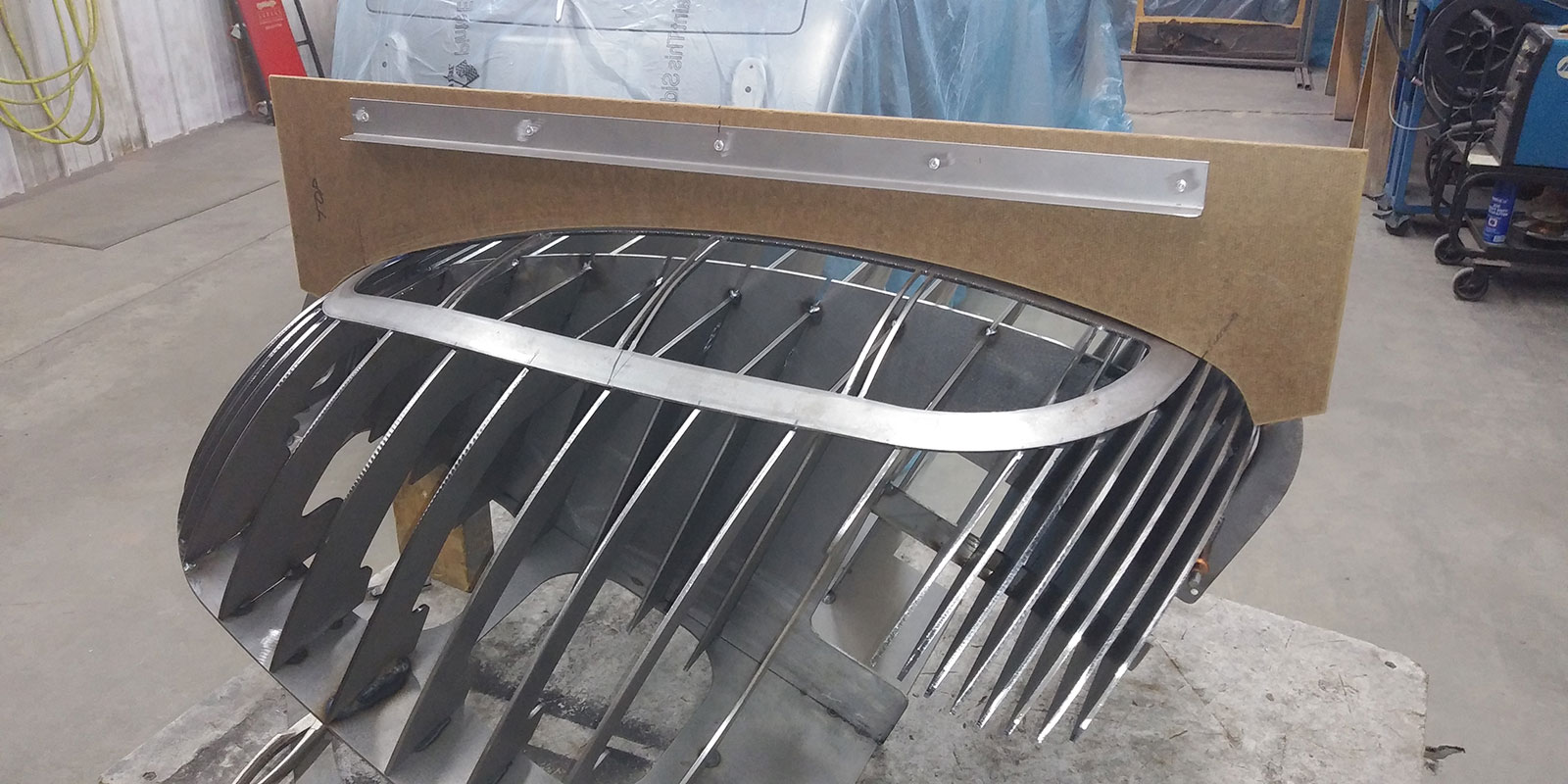 With the grille size, shape, and location finalized, the sheet metal panels were shaped to fit the buck precisely. All the joints were carefully fitted for butt-welding, which is essential for attaining the smooth, metal finished surfaces they achieved.
Read More: 1937 Chevy Pickup With Street Rod Style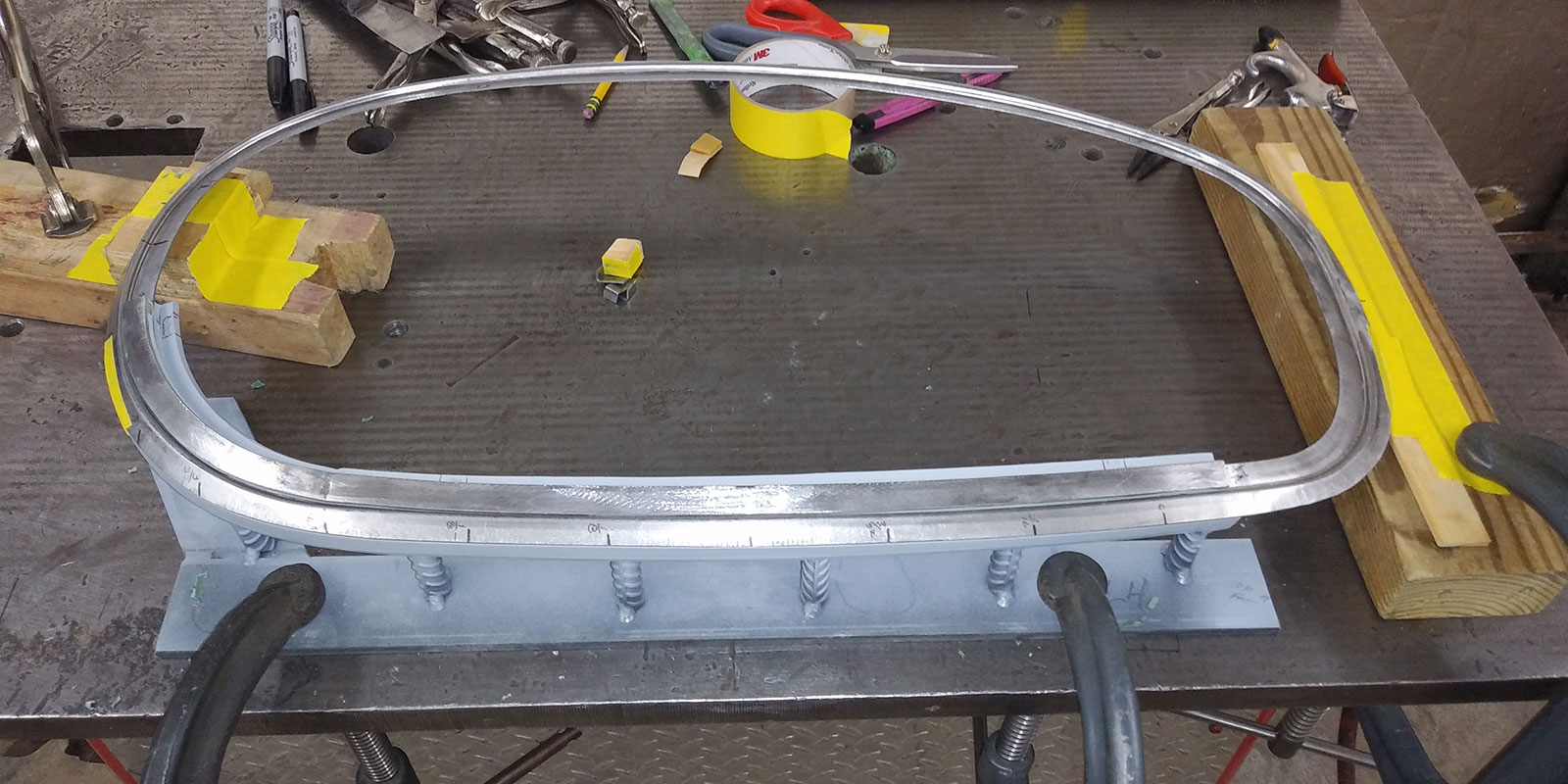 There are lots of details that go into making an entirely new nose for a car, and the accompanying photos show the key steps used to create this masterpiece of design and engineering. Huge credit is due to the team who did the custom fabrication on the car: Jon Hall, Dave Autin, Randy Norton, Ashley Root, and Cliff Samual, and to Greening Auto Company who machined some very special components and did the painting and final assembly. MR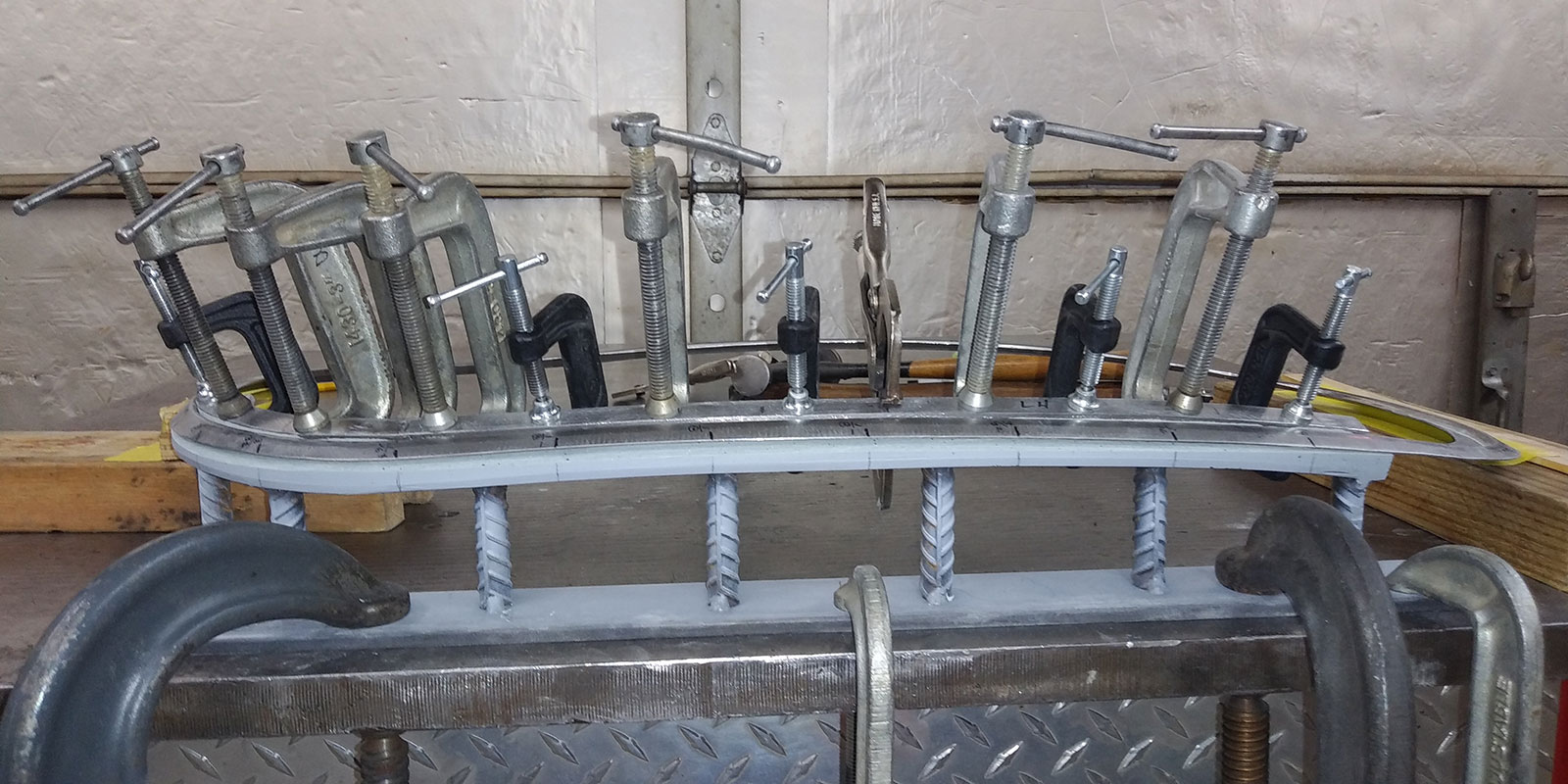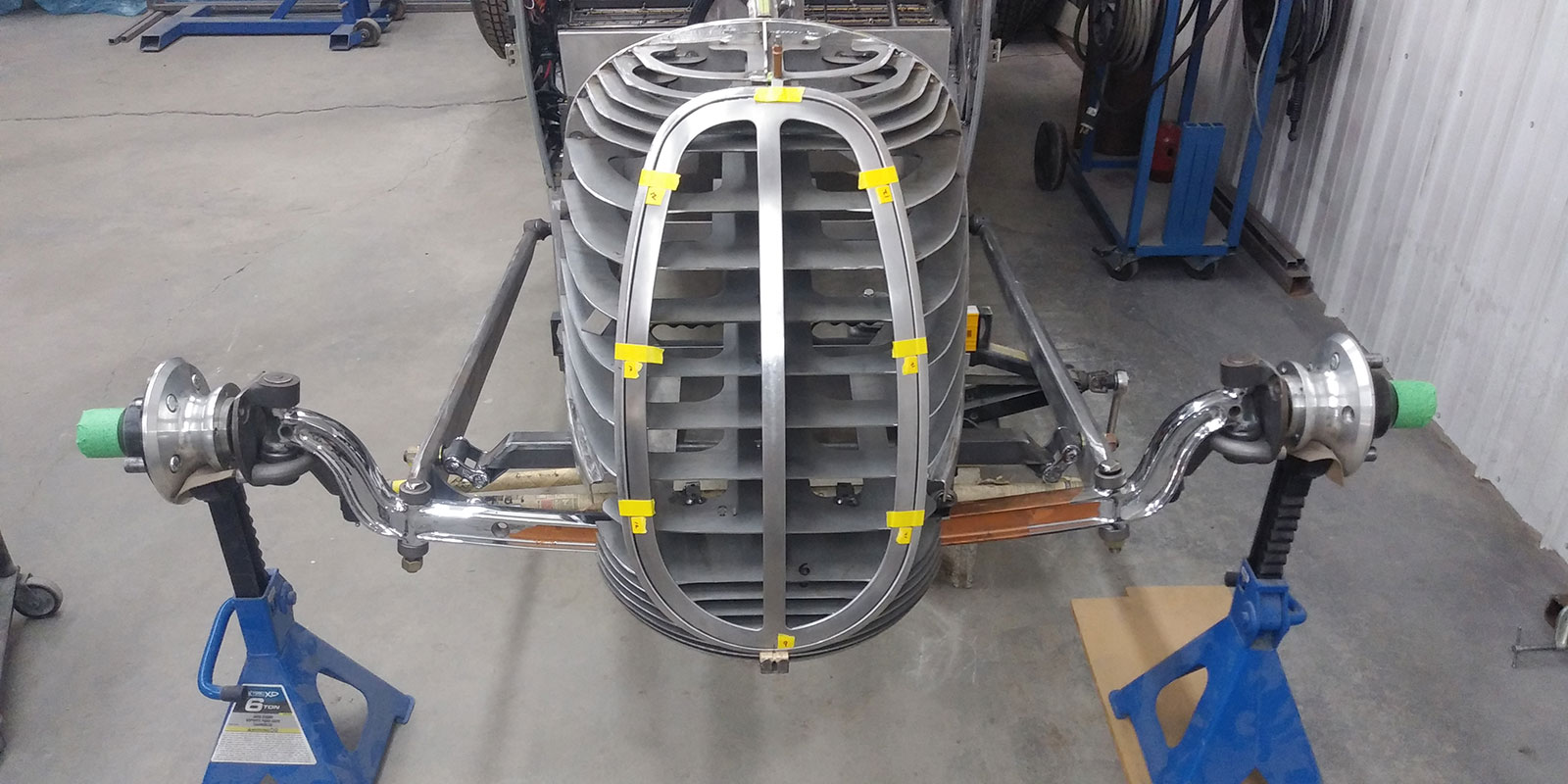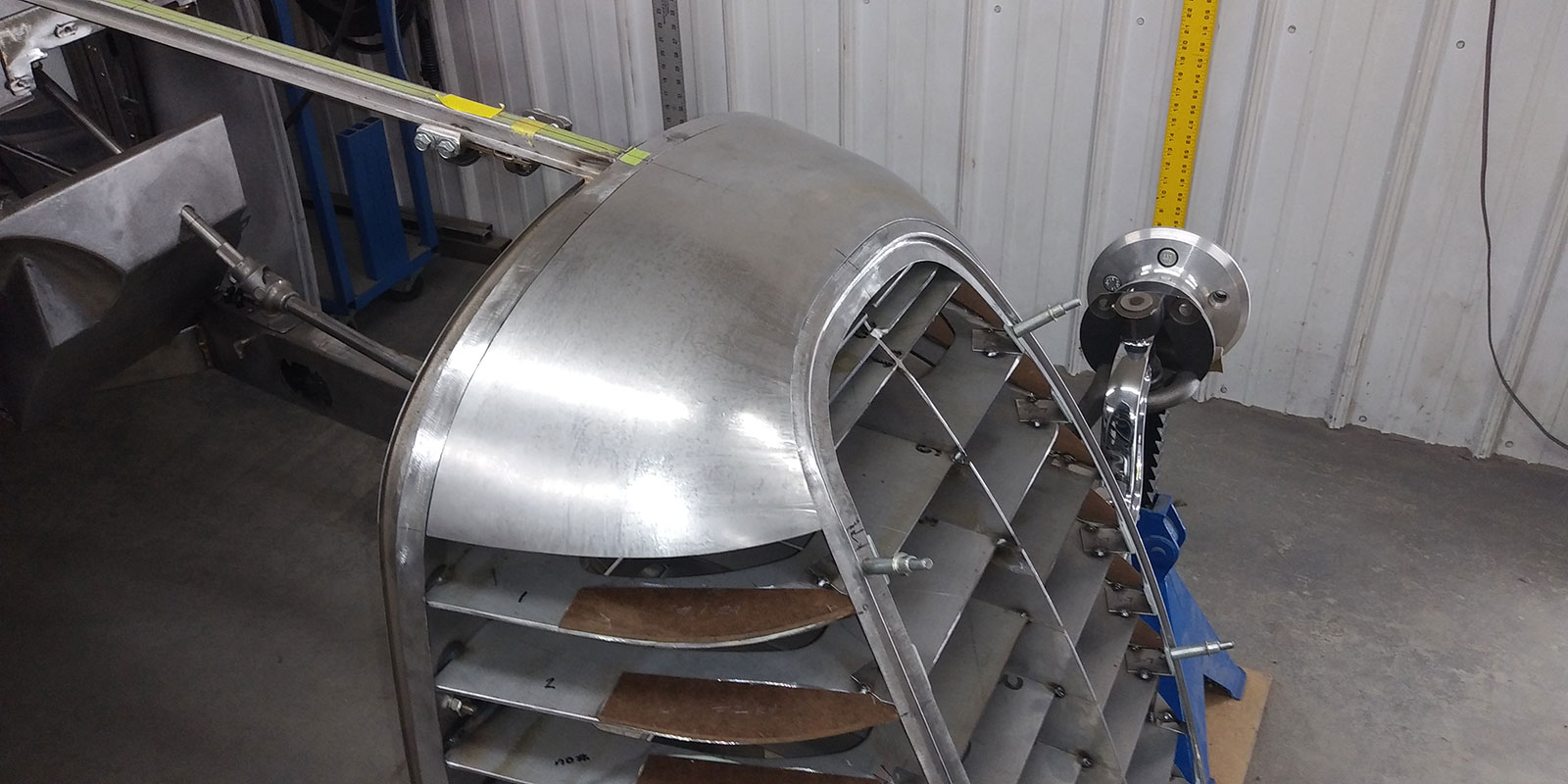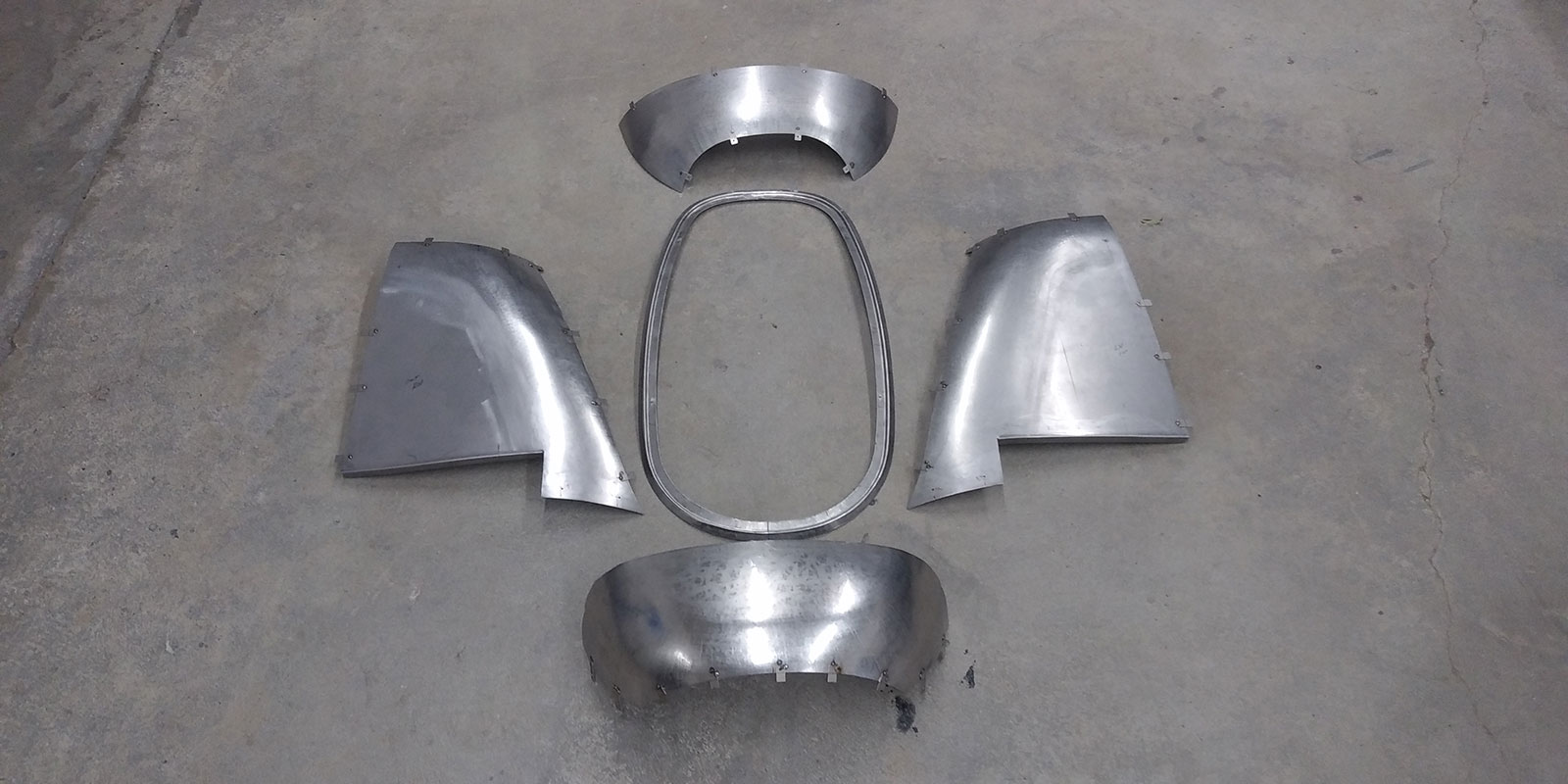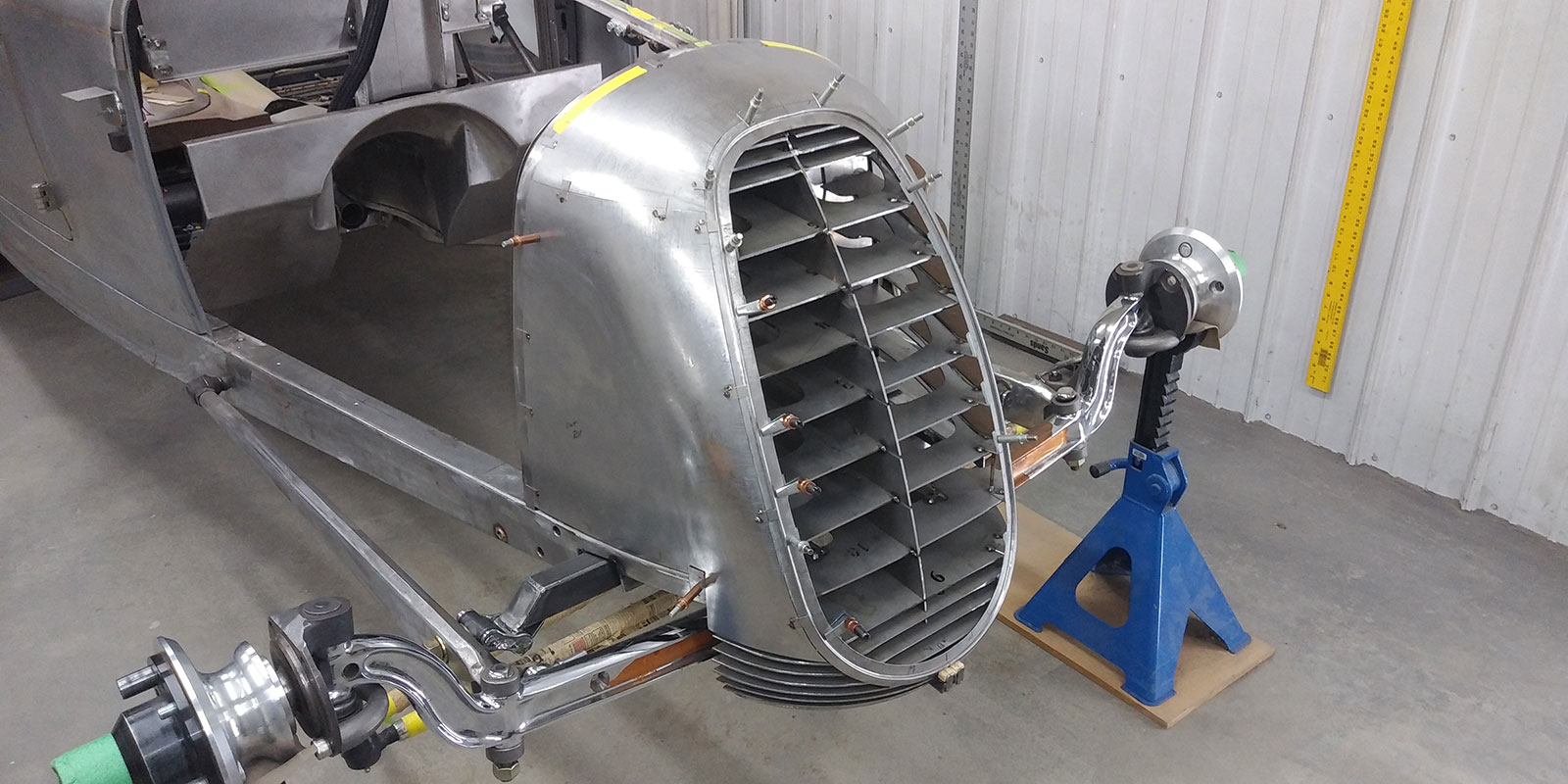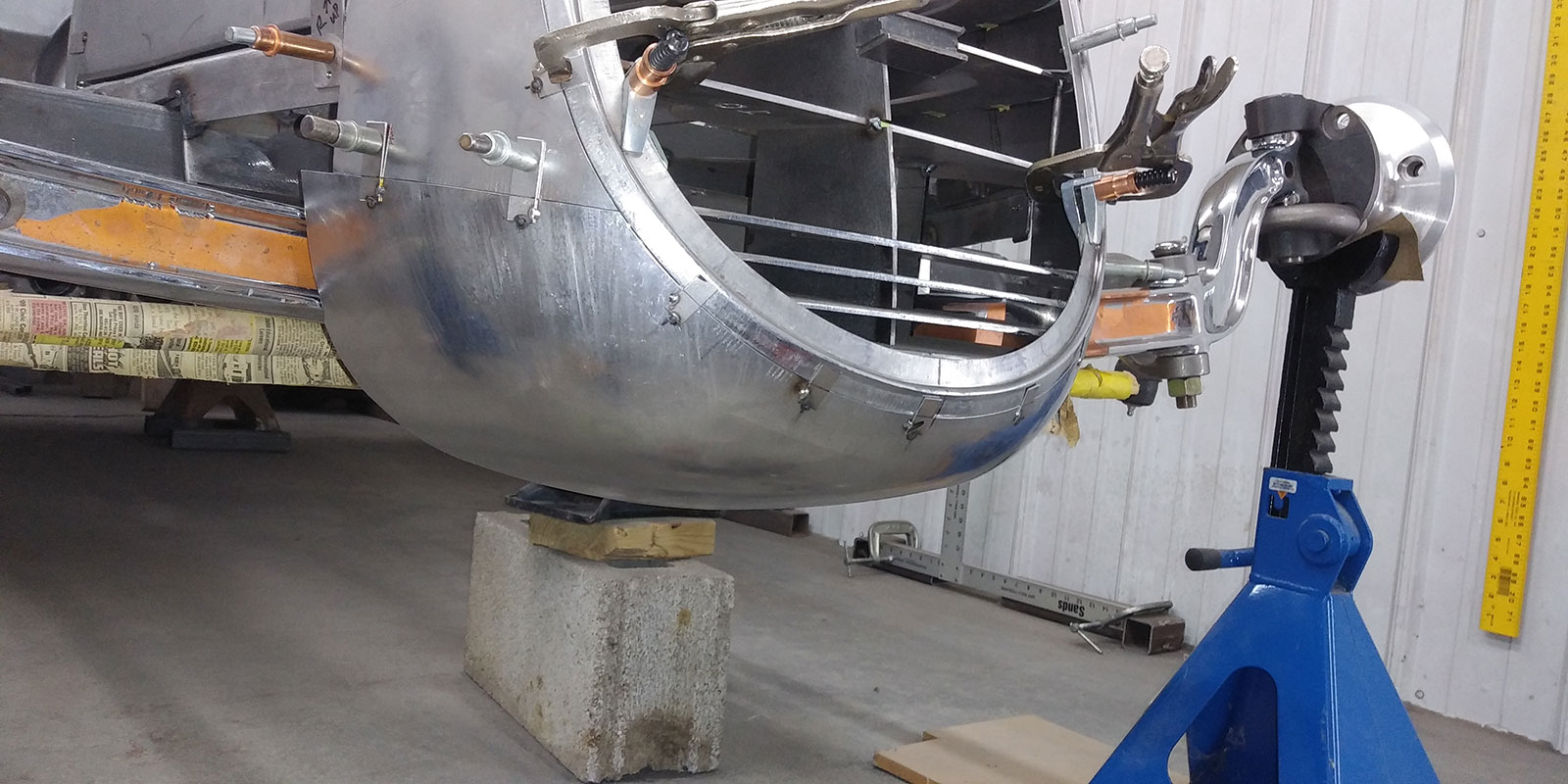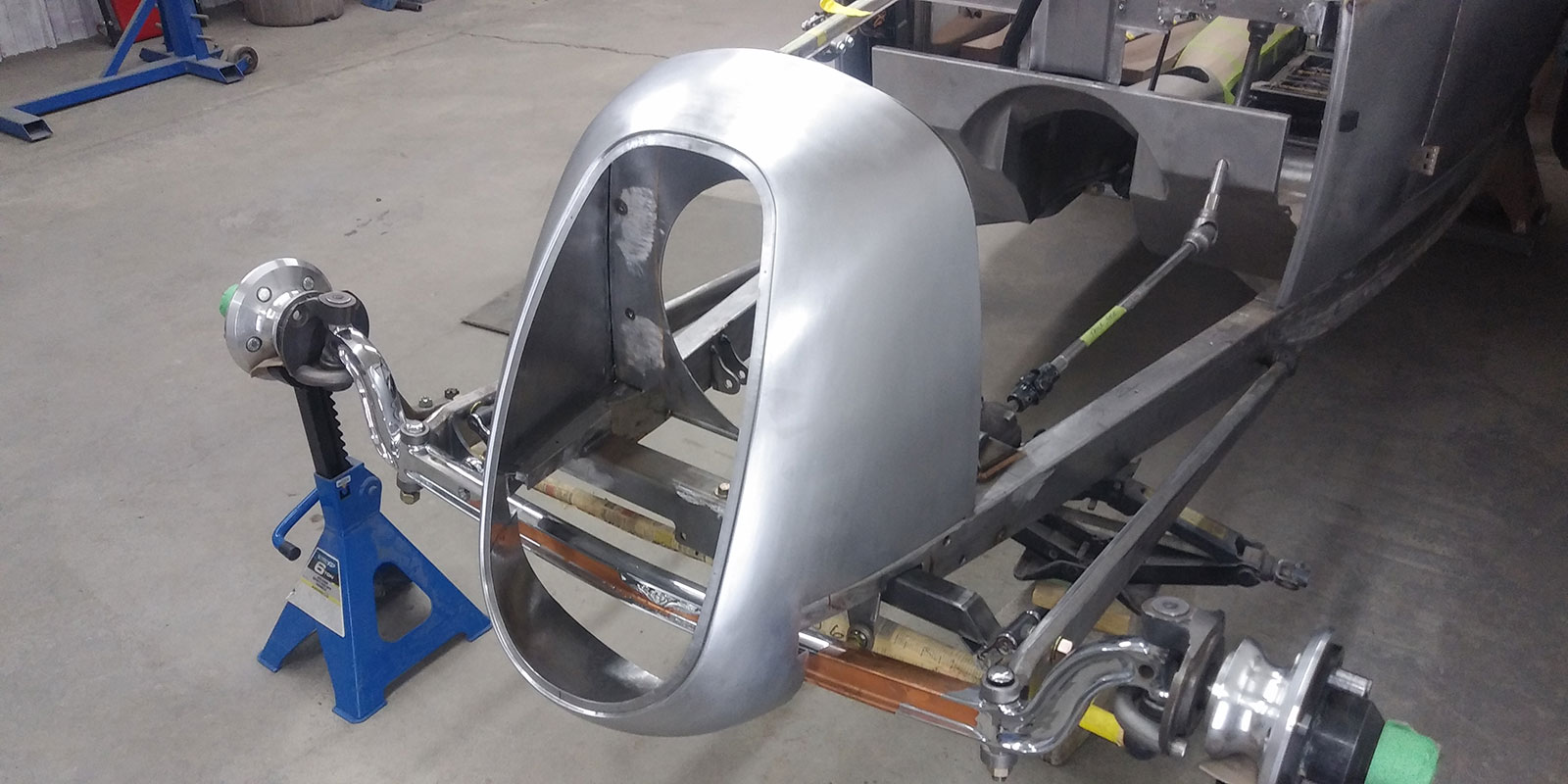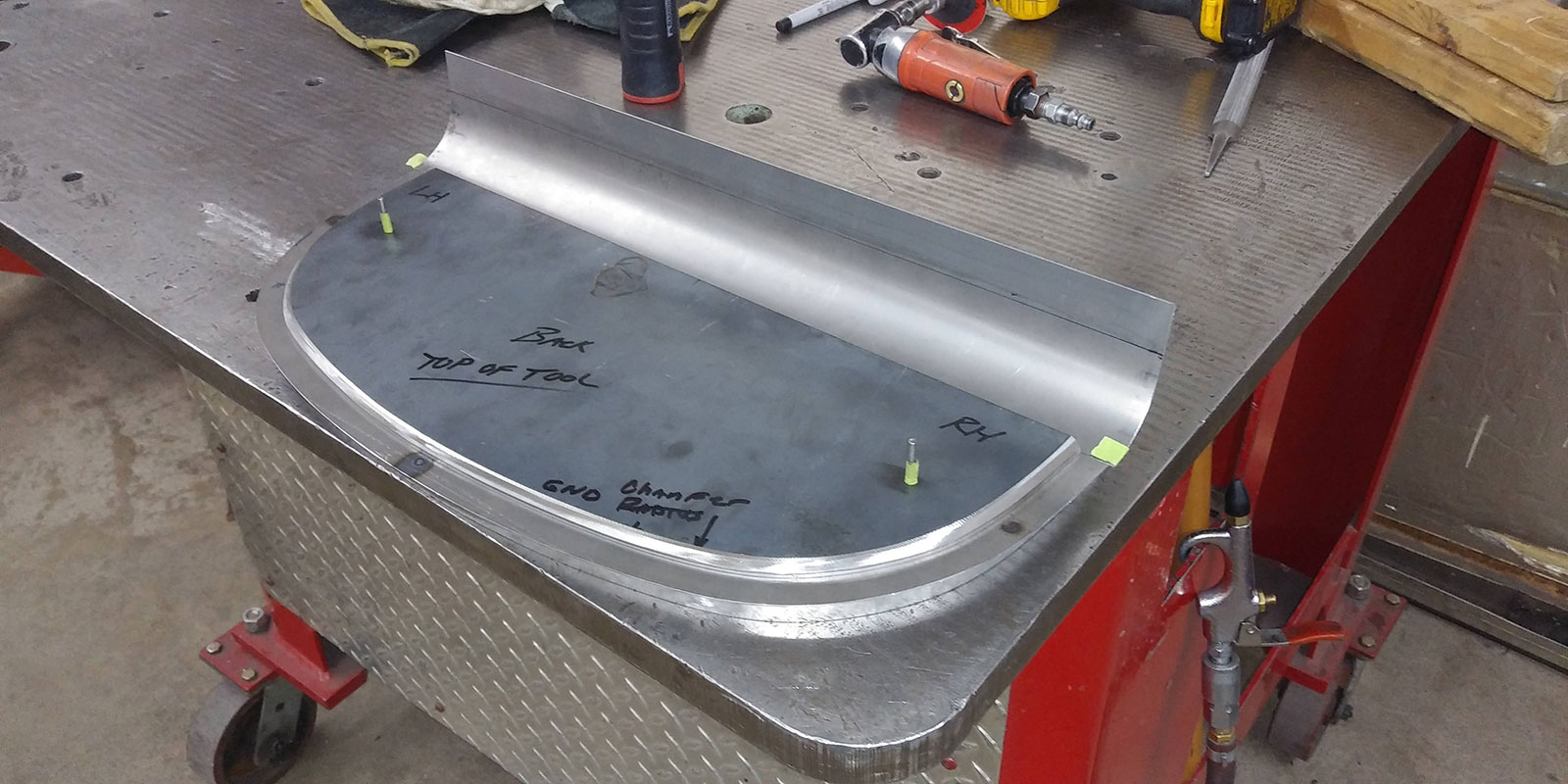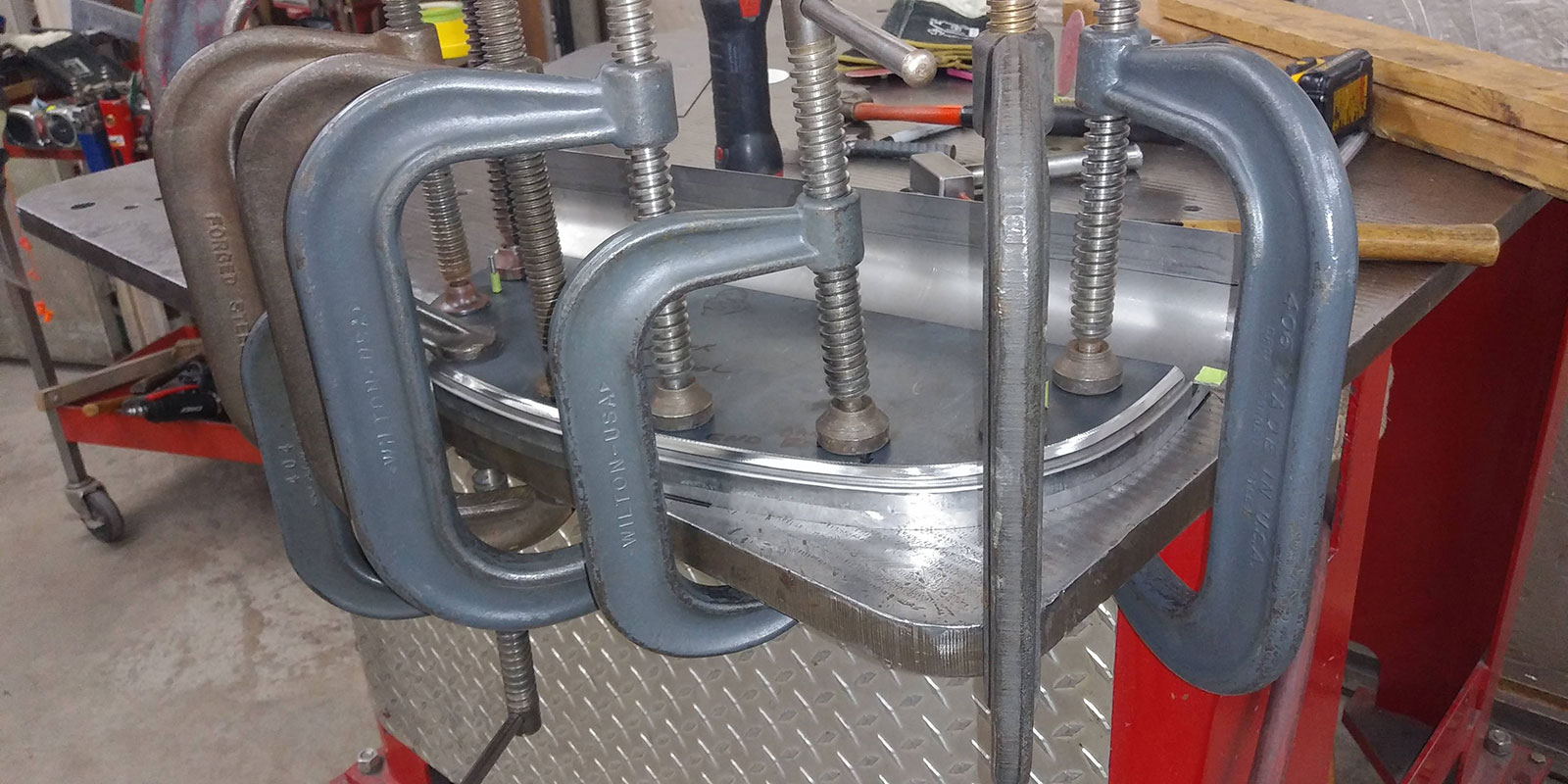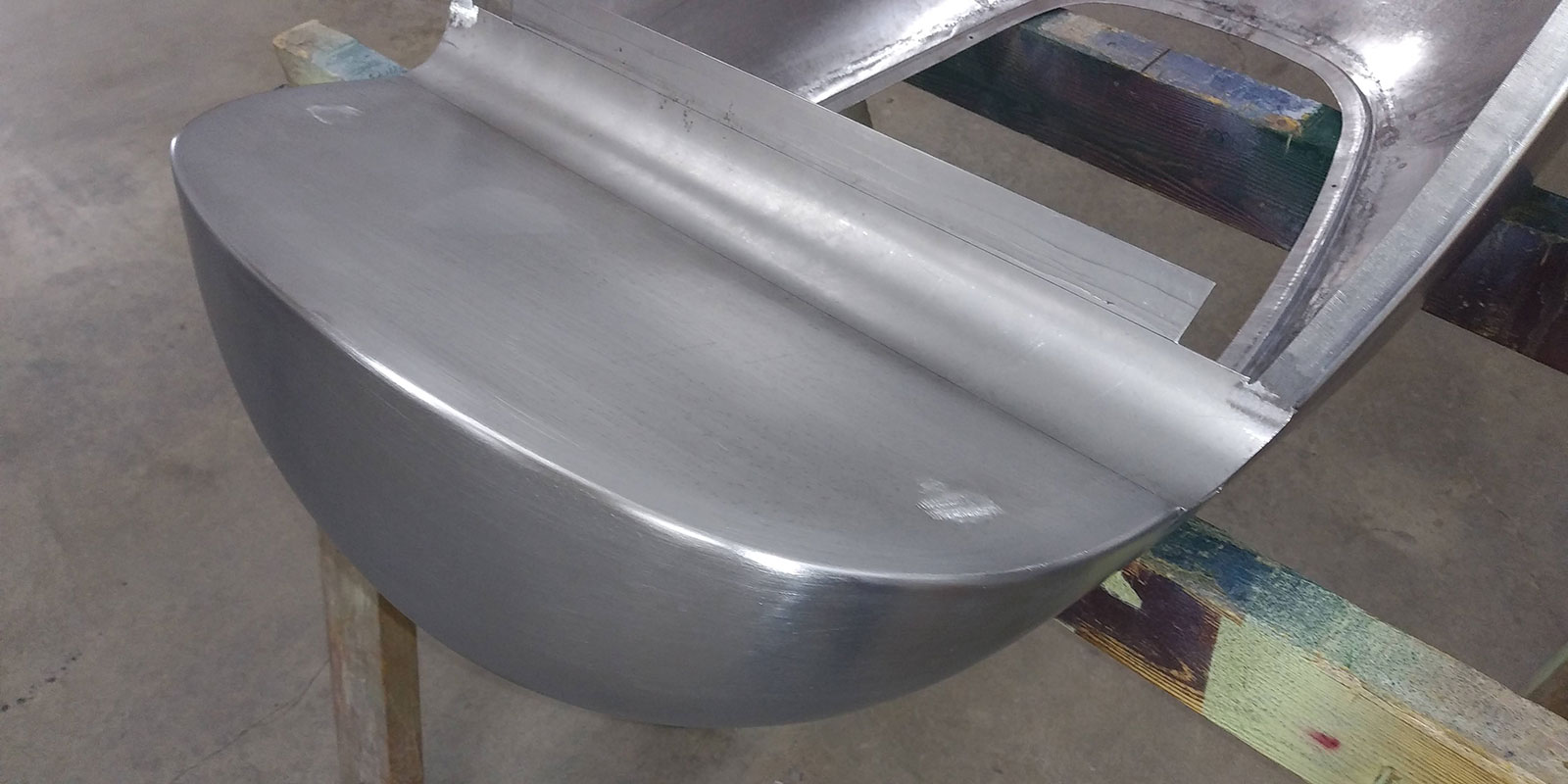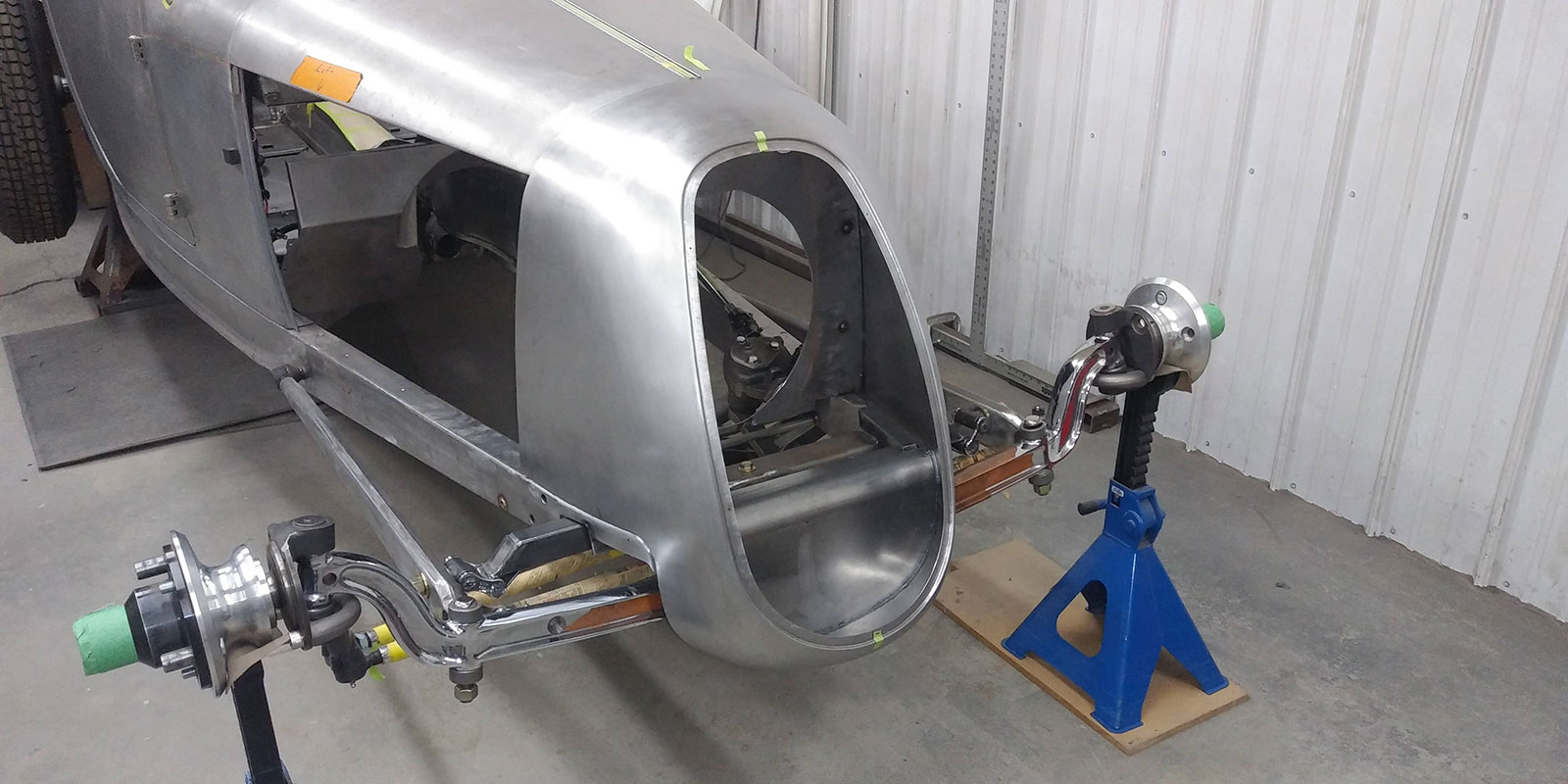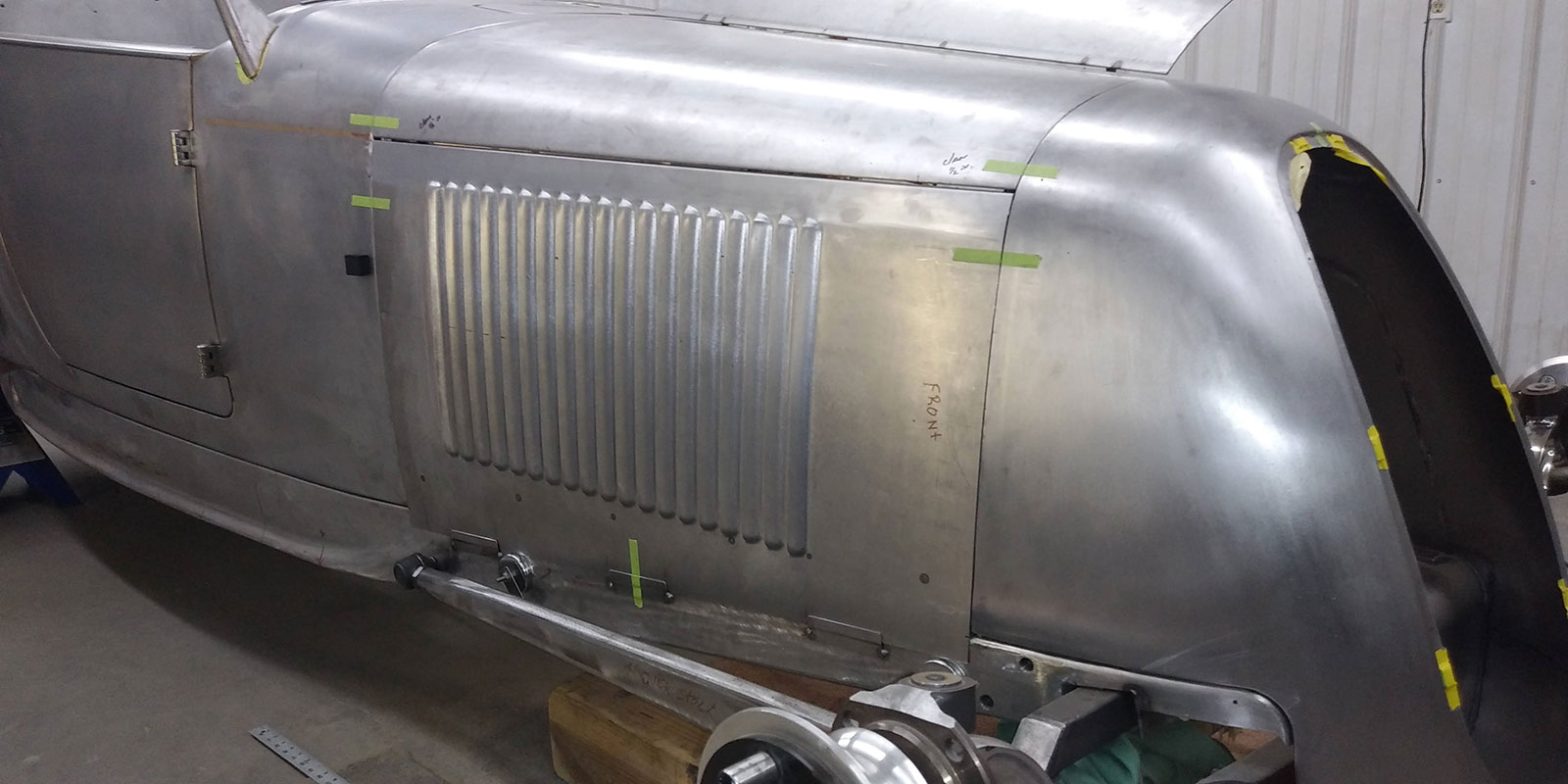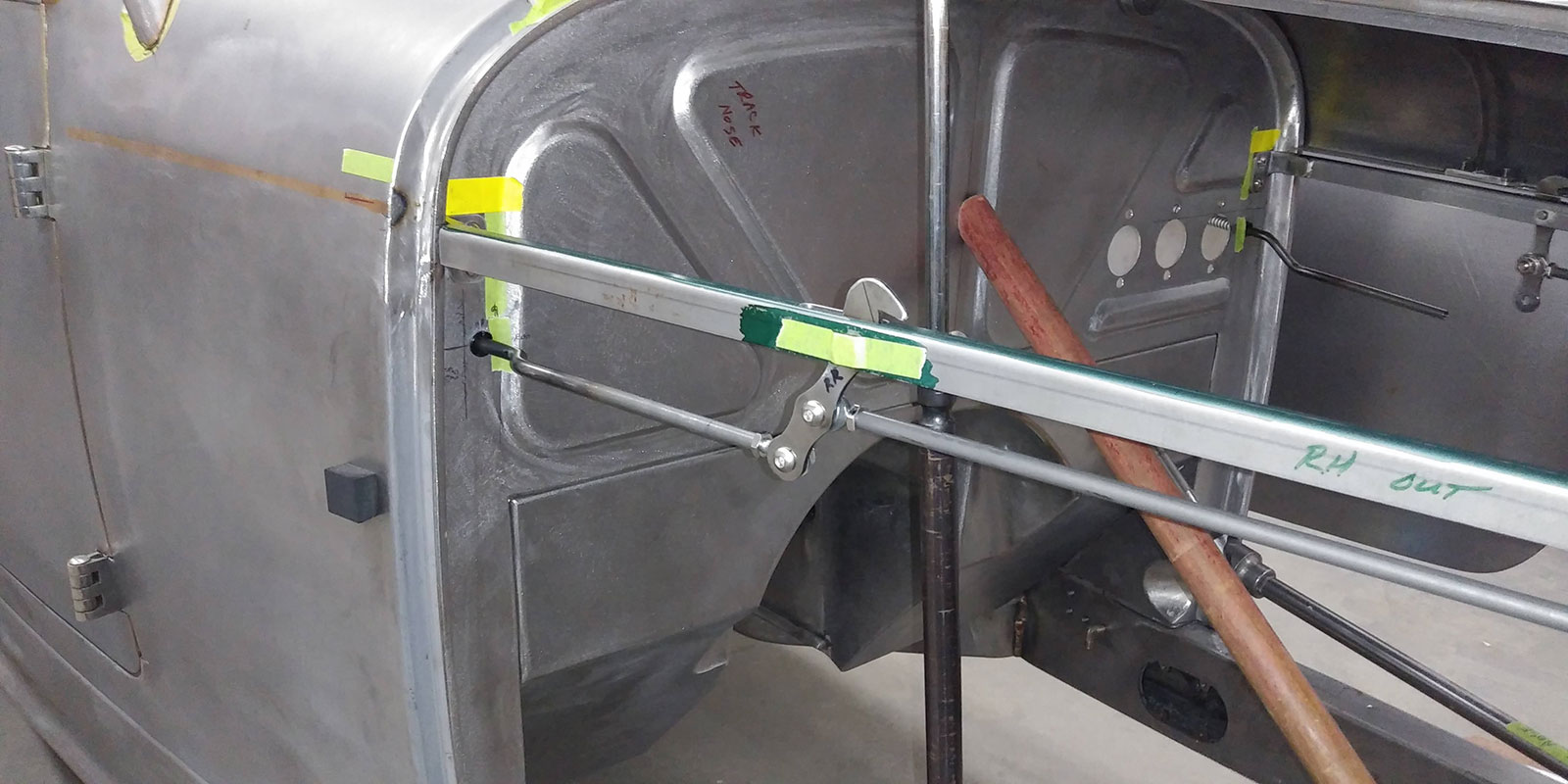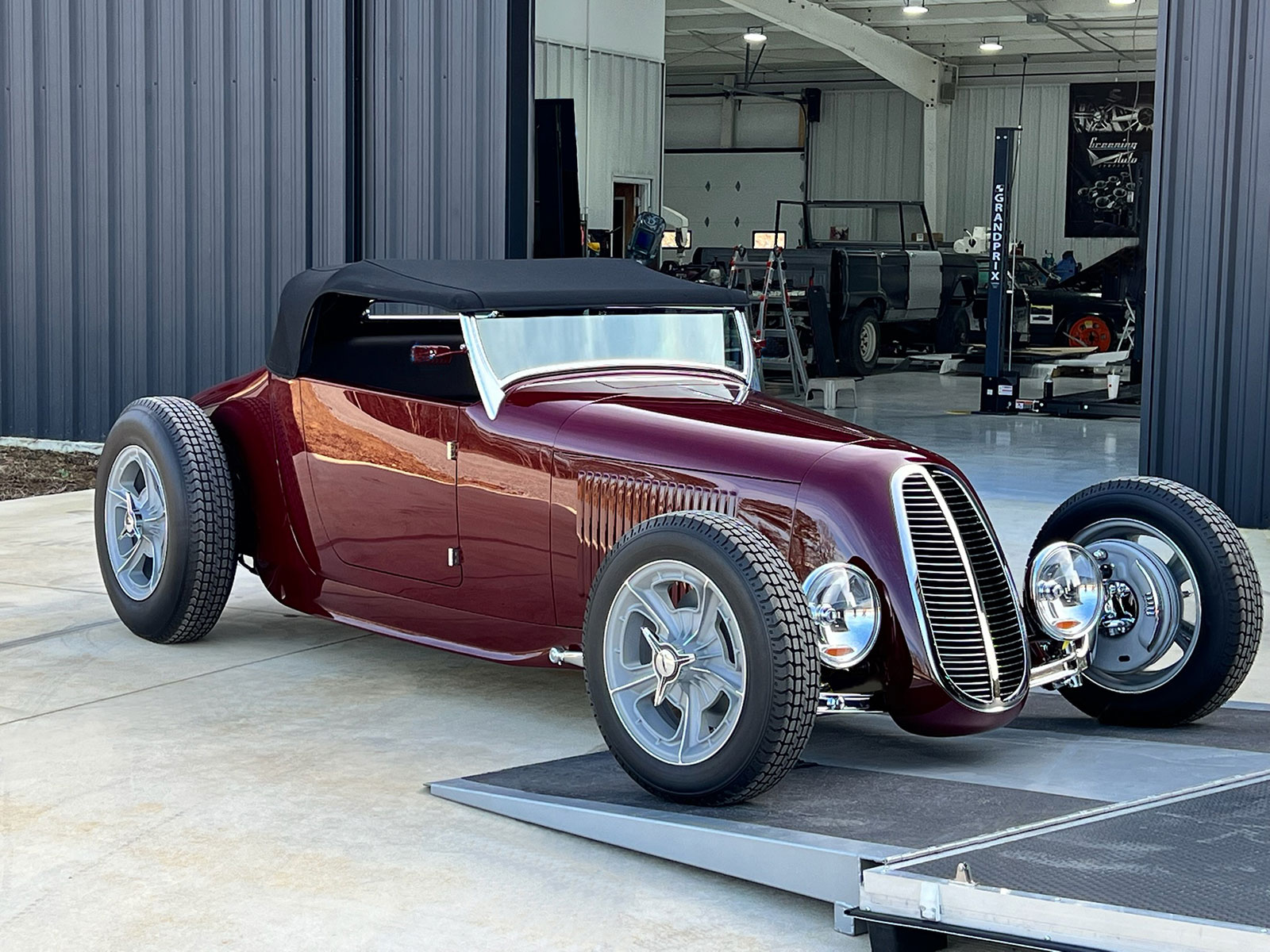 Sources
Greening Auto Company
(256) 352-8700
greeningautocompany.com
Shadow Rods & Motor City Flathead
(989) 754-1927
shadowrods.com