OE-Quality Sensors For Your Hot Rod
With '80s muscle cars and trucks showing up more in the hot rod world there are bound to be a few false readings and values from spent sensors causing issues with a stock fuel management system. Duralast offers a vast number of drivetrain sensors, solenoids, and switches that provide a direct plug-in fit and are to OE specifications. From mass airflow to temperature sensors, crank, or cam position to knock sensors, Duralast has your engine management replacement sensors ready! Plus, every sensor is built to meet or exceed the OE design so you can be assured that each new sensor will function with the OEM (or aftermarket) fuel management system.
In addition to sensors, Duralast also offers a full line of vehicle electronics parts to complete the job as well as many other OE and better-quality replacement parts.
For more info, check out Duralast by visiting your nearest AutoZone auto parts store or visiting duralastparts.com. Read More: A Family Heirloom Firegold 1955 Pontiac Catalina Hardtop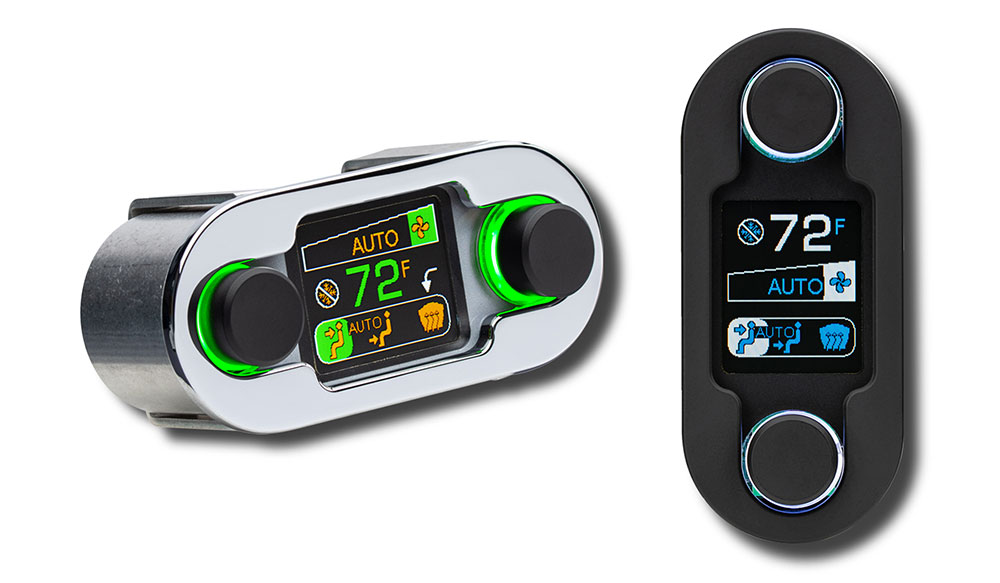 Dakota Digital's Digital Climate Control Conversion
The DCC-4000 plugs directly into Vintage Air Gen IV AC systems, offering the user full climate-control functionality. Select your preferred temperature and the DCC-4000 takes it from there, varying fan speed and cooling needs to hold this comfortable level. Available with a chrome or black housing finish, the display color theme is user-configurable, as is the orientation of horizontal or vertical. If using the popular HDX or RTX Series of instrumentation from Dakota Digital, all color themes and brightness levels automatically sync for a fully integrated package.
More info, check out Dakota Digital by calling (800) 852-3228 or visit dakotadigital.com.
Read More: This 1933 Ford Coupe Hot Rod Cleans Up Nicely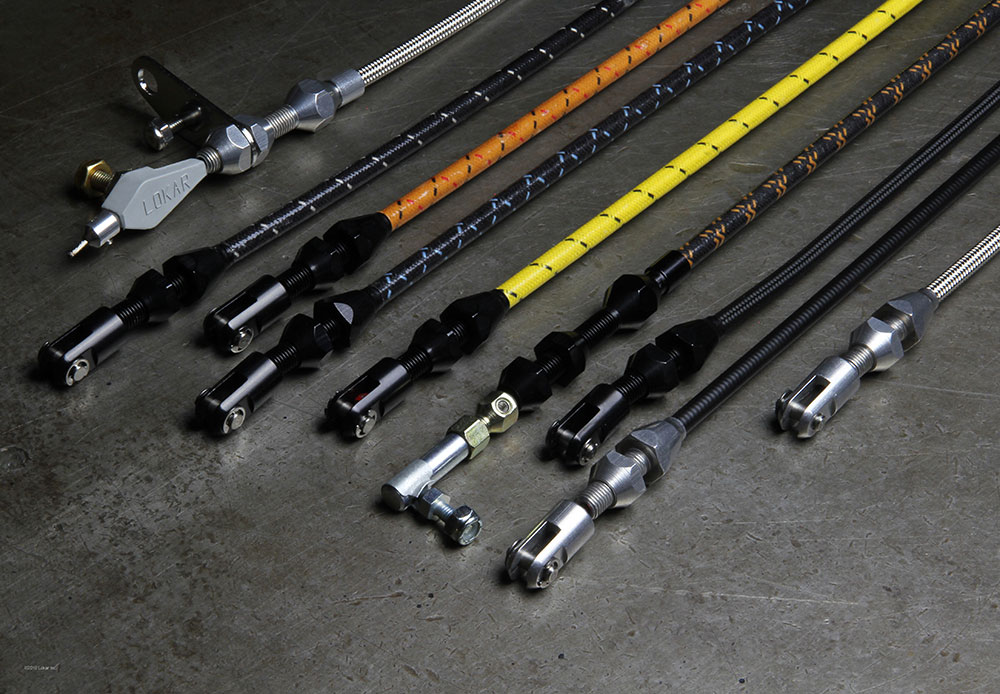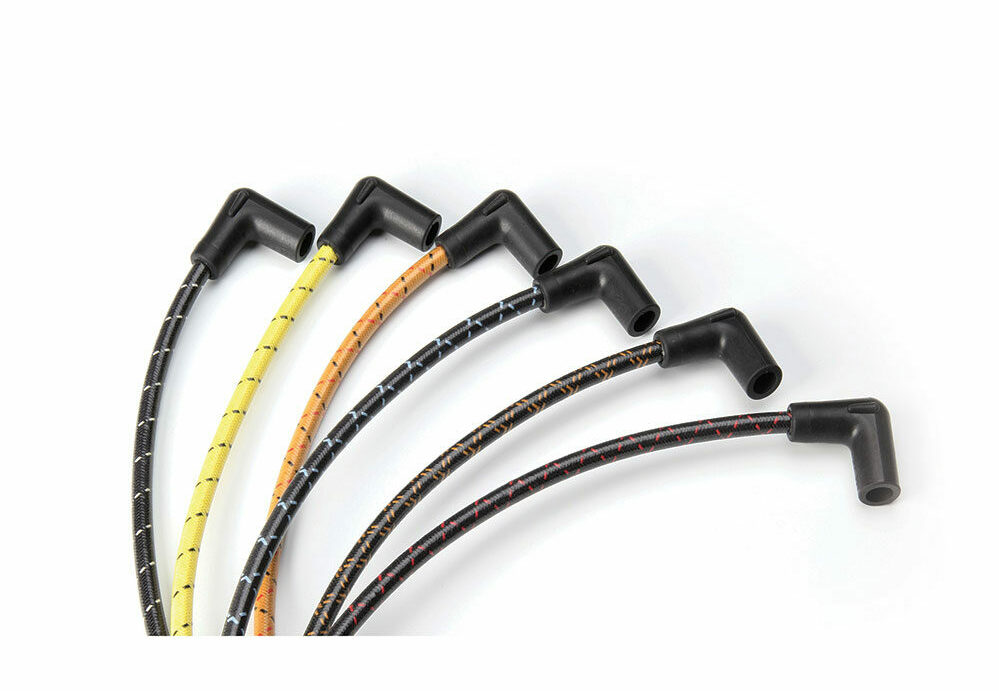 The Vintage Touch From Lokar Performance
Lokar Performance Products has a line of throttle cable and kickdown as well as plug wires that will appeal to hot rodders looking for that final nostalgic detail. Using their proven design, Lokar now offers cables and spark plug wires in a variety of colors derived from an outer covering of woven cotton strands that harken back to the vintage era of hot rodding. To protect the cotton, each cable is clear coated for years of maintenance-free performance.
These new Vintage Series cables feature an extruded PTFE inner lining for smooth operation and will adapt to most factory and aftermarket throttle cable assemblies. Just like every Lokar product, each cable is made in the USA and is backed by a lifetime warranty.
More info, check out Lokar Performance Products by calling (865) 824-9767 or visit lokar.com.
Read More: Everything You Need To Know About Quick Change Axles
Wilwood's Angled Reservoir Master Cylinder
Wilwood has a high-performance master cylinder with angled reservoirs specifically designed for GM cars and trucks with angled boosters. These 1- or 1-1/8-inch bore master cylinders are precision-machined and engineered to deliver volume and pressure for upgraded brakes, with reservoirs designed for easy filling without spilling. The lightweight, high-pressure, die-cast aluminum body Compact Remote Tandem Master Cylinder uses Wilwood's proven internal design and adds all-new 7.8-ounce front and 4.7-ounce rear angled reservoirs. The body is available in ball burnished polished look aluminum or black E-coat finish, with reservoirs of light, durable, or black plastic. Kits come plumbed with a Wilwood combination adjustable proportioning valve/brake light switch for easier installation.
More info, check out Wilwood Engineering by emailing at info@wilwood.com or visit wilwood.com.