A Nostalgic Look Back at NSRA Nationals' Finest Hot Rods
This month I thought it would be fun to look back at a few "keeper" shots from bygone National Street Rod Association Nationals, back in the days when each summer we traveled to a different city, traveled familiar highways, and met up with our summer friends.
One thing that this trip down memory lane has proved … yes, we are getting older, but we still appreciate hot rods; they always look cool and the friends we made early will always be our friends whether they are here or not.
Take a drive down memory lane and see if these photos bring back any early memories of where and when our hobby really began to "take off."
Read More: 72nd Sacramento Autorama
It was the first of 53 (and more to come) of the National Street Rod Association's Street Rod Nationals with #1 held in Peoria, Illinois. As best as we can remember, at the microphone was then head honcho of Rod & Custom magazine the late-Tom Medley; far right (in a suit of all things) is Neal East, longtime rodding journalist, L.A. Roadsters member, and owner of the Doane Spencer Deuce for many decades. We think that is Jim "Jake" Jacobs during his magazine days at R&C before moving onto fame as cofounder of Pete & Jake's Hot Rod Repair as well as longtime member of the Early Times Car Club. Unfortunately, we do not recall who is handing out the award nor who is receiving it. I'm sure someone out there knows, so let us know.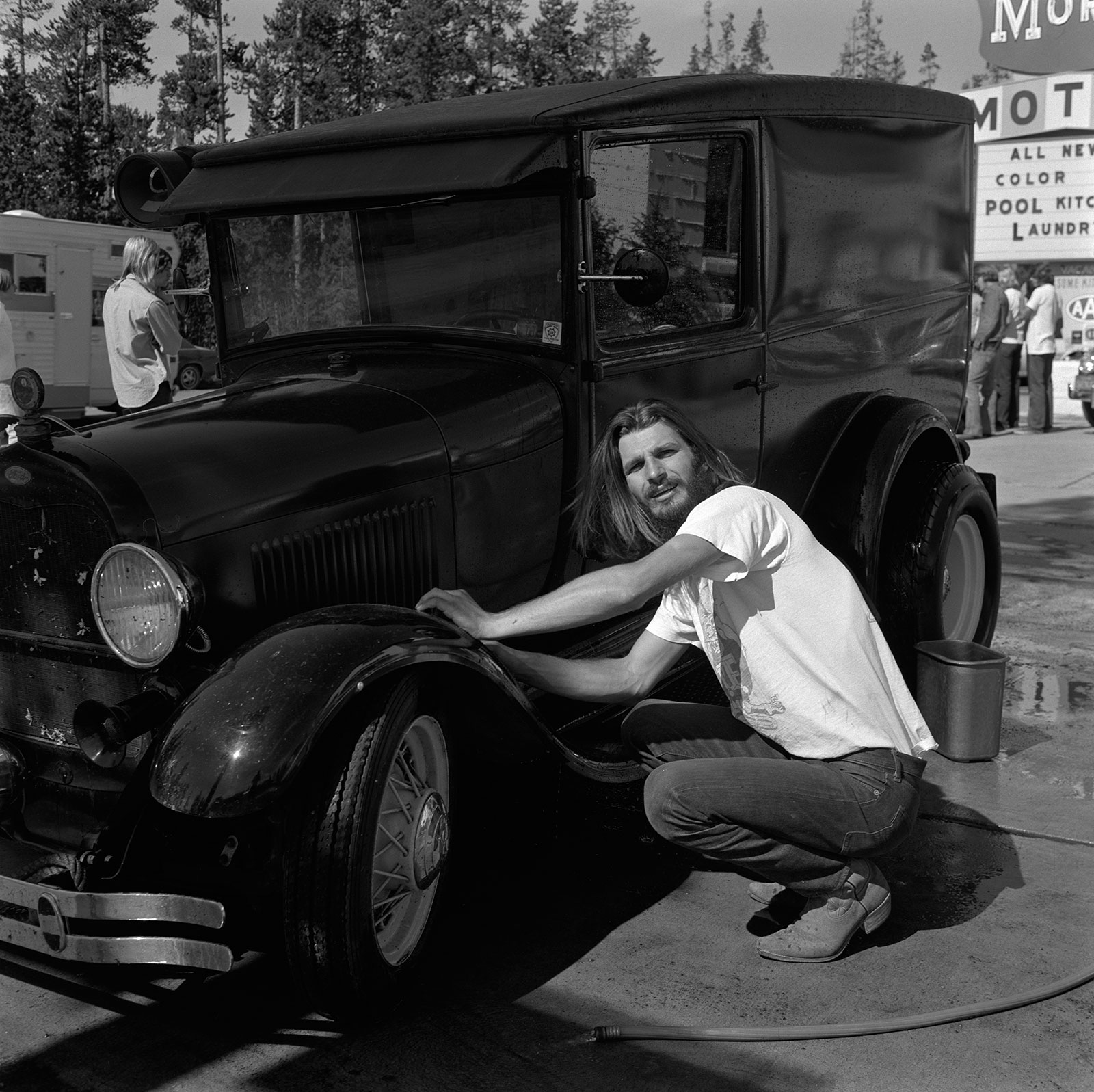 Jake Jacobs with his always-familiar Rat Fink T-shirt is cleaning up his Model A panel while attending the 1972 NSRA Nationals held in Detroit. Anyone from that time remember the manhole covers on 8 Mile Road? Now there are some stories.
Read More: Revisiting an Old Friend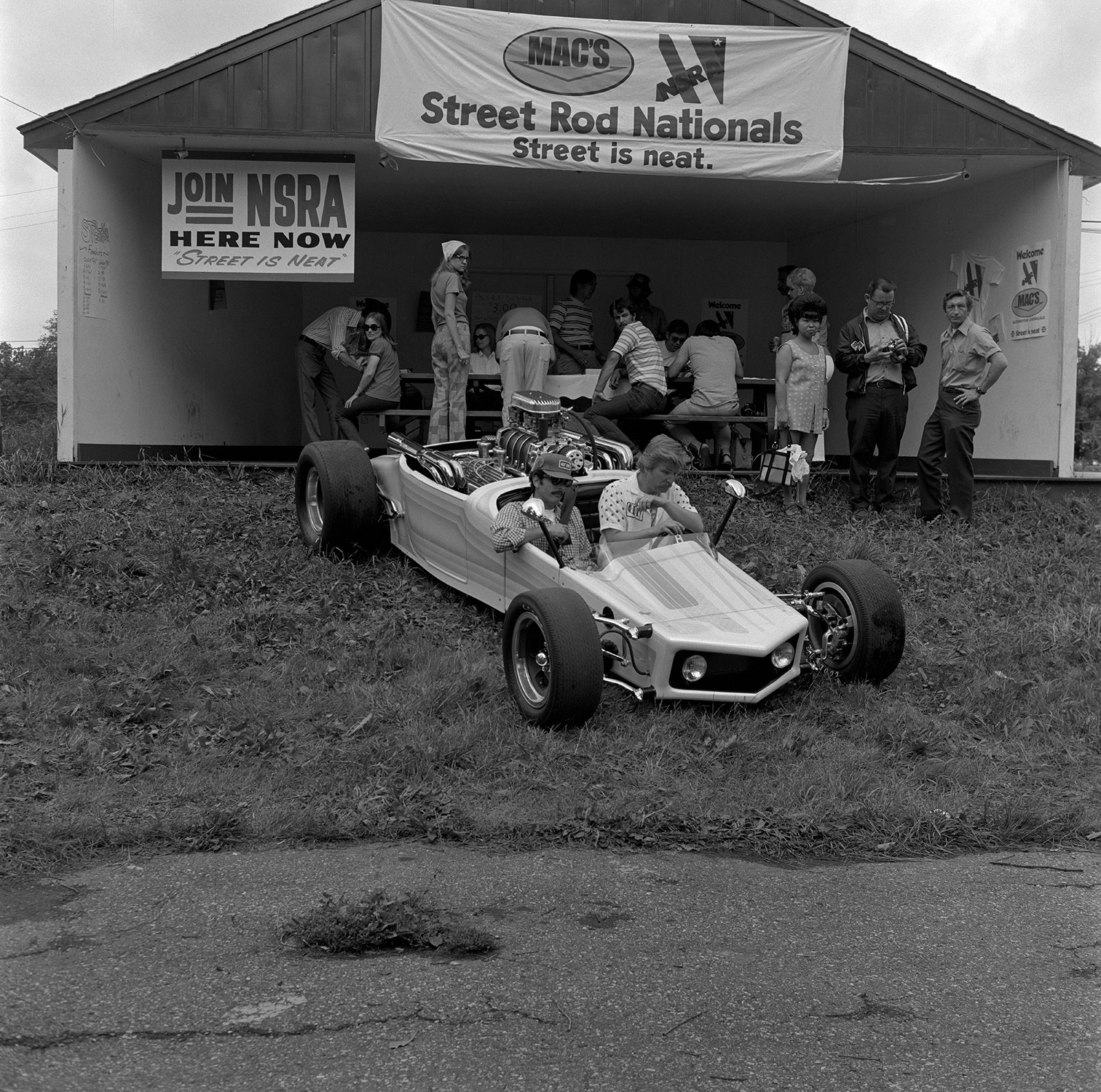 More from the 1972 Nationals. This time it is the late-Cotton Werksman (driver seat) with another magazine guy gone too soon, Tom Senter, who at the time was on the Hot Rod staff. I remember shooting the feature on Werksman's wild-looking, Indy-inspired, rear-engineered sort of Model T.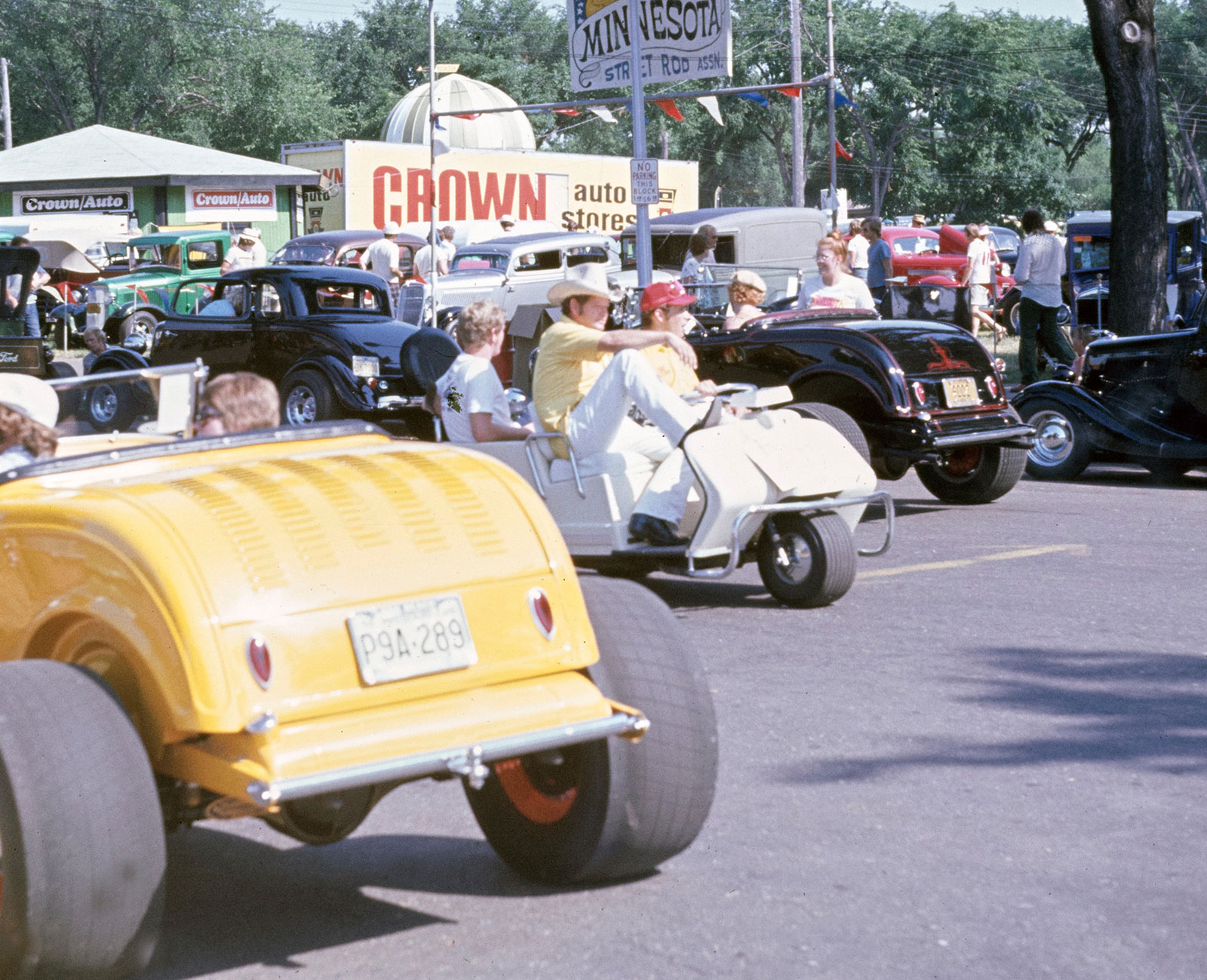 OK, you just knew I would have a pic of me from the 1974 NSRA Nationals in St. Paul, Minnesota. You will have to look hard. Not in a hot rod, how about a golf cart? The late-Tex Smith of journalism fame, early L.A. Roadsters member, and just all-around incredible mentor is seated "shot gun" while his son, Scott, is in the back and I'm driving.
Read More: A Closer Look At Jack Chisenhall's Champ Deuce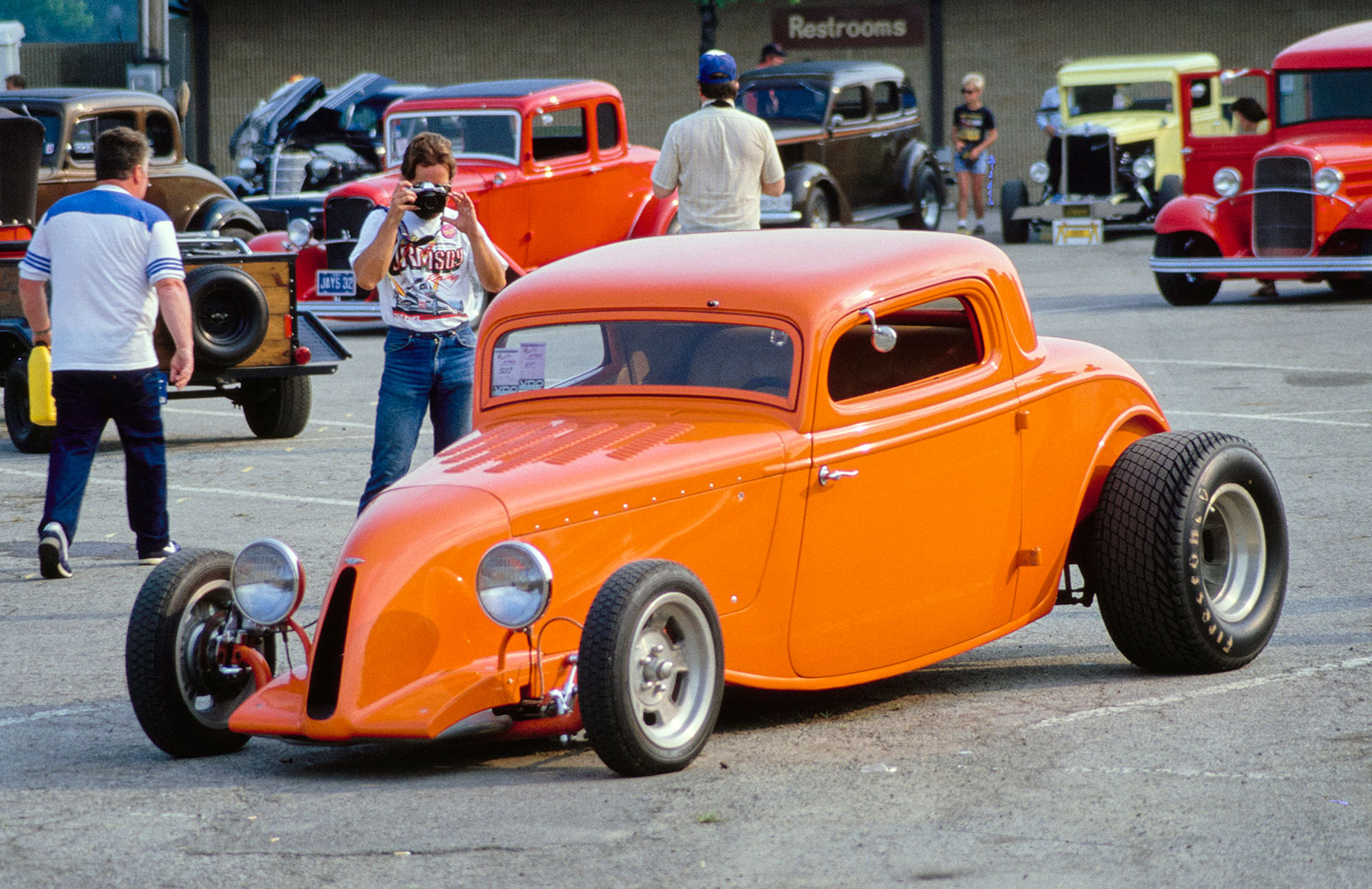 This will always be one of my all-time favorite hot rods. The late-Jim Ewing's channeled '34 Ford coupe, often referred to as the Super Bell coupe. Jim and I drove this hot rod to no less than a half-dozen NSRA events around the country. It began in the mid '70s to the NSRA Nationals in the south then to Oklahoma. It is now under the safe keeping of Frank Morawski who took ownership in 1983.