The Detroit Autorama Presented by O'Reilly Auto Parts
By Eric Geisert    –    Photography by the Author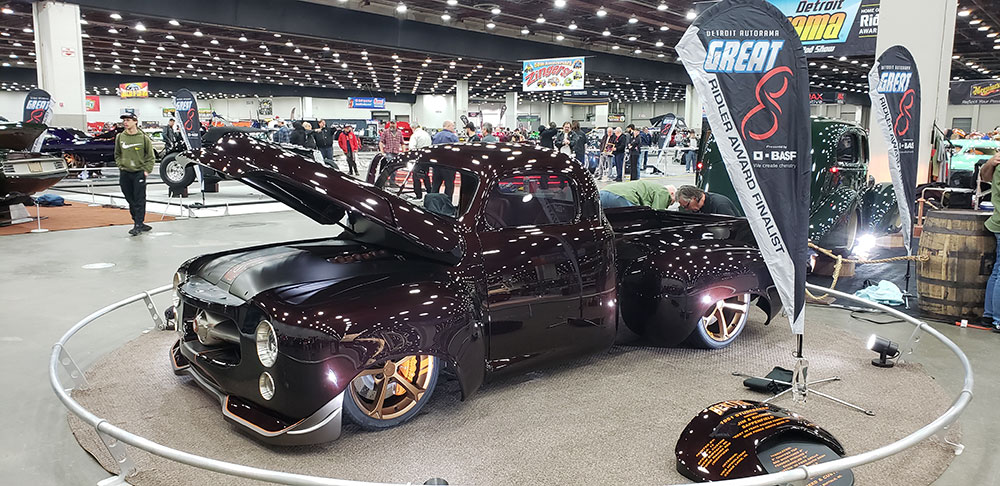 We don't know anyone who hasn't been ready to get back to going to hot rod car shows. After a nearly 24-month layoff, the Meguiar's Detroit Autorama, presented by O'Reilly Auto Parts, rolled back into the Motor City's downtown convention center for the event's 69th time.
Since the last Autorama there were some obvious changes (since 1964 the show's location has been inside the massive Cobo Hall but, after being renamed twice in two years, the facility is now called Huntington Place), but many aspects of the original happening have remained intact.
Read More: 53rd Annual NSRA Street Rod Nationals Louisville KY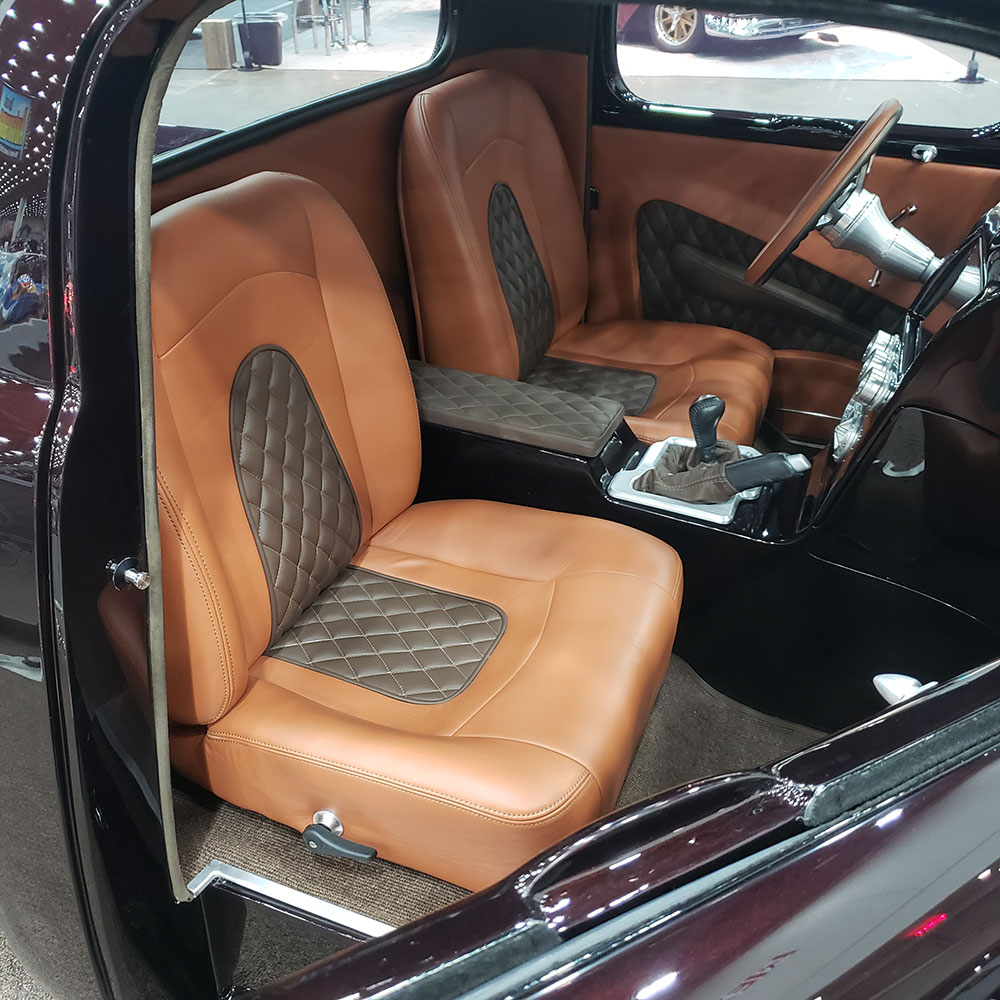 The Detroit Autorama has always followed the classic midwestern indoor car show format, which brings with it an almost circus atmosphere where there is a lot to see and do. Celebrity autograph signings (Chip Foose, Danny Koker, and others) were going on each day and, in the back of the hall, the Mavens Pinstripe Auction, benefitting Leader Dogs for the Blind, raised money for a worthy cause. In other areas of the show there were special displays recognizing the 90th anniversary of the '32 Ford as well as a Heroes of Speed race exhibit.
For the past 18 years the show has actually been split in two, with an upstairs (filled with the glossy show cars you'd expect to see) and a 100,000-square-foot downstairs or basement, called the Autorama Extreme (where not-so-shiny cars and trucks were on display). Though some could be classified as "rat rods" most were roughed-up hot rods built with a lot of imagination.
Read More: Wick Cool '60s -Styled Chevy C10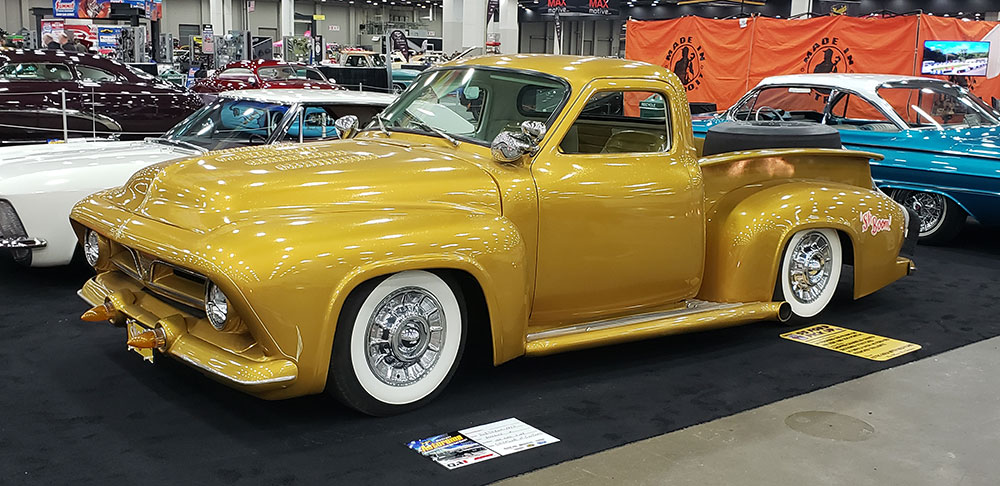 The big hit of the downstairs show was Jim Noble's red 'n' white '54 Chevy farm truck with a W18 engine up front, which consists of three inline 235 Chevy engines laid out in a W configuration that link up to a 700R4 transmission via a chain drive. Entertainment came from rockabilly bands that played for all three days, and the room was ringed with artists selling artwork and clothing.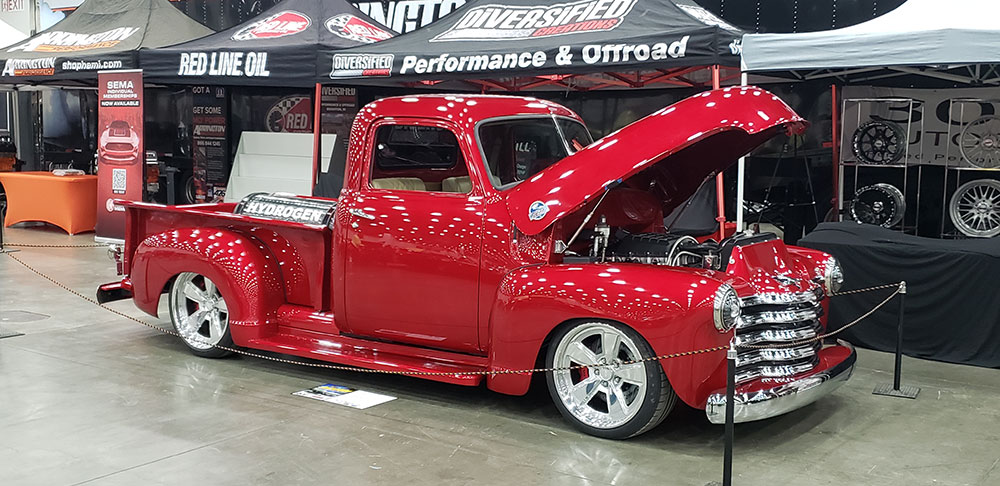 In the upstairs show it seemed like you could find every make, model, configuration, and build style of truck to check out. Sean Puz won the show's Best Engineered for his home-built all-aluminum creation, which featured an all-aluminum CT525 crate engine in the bed.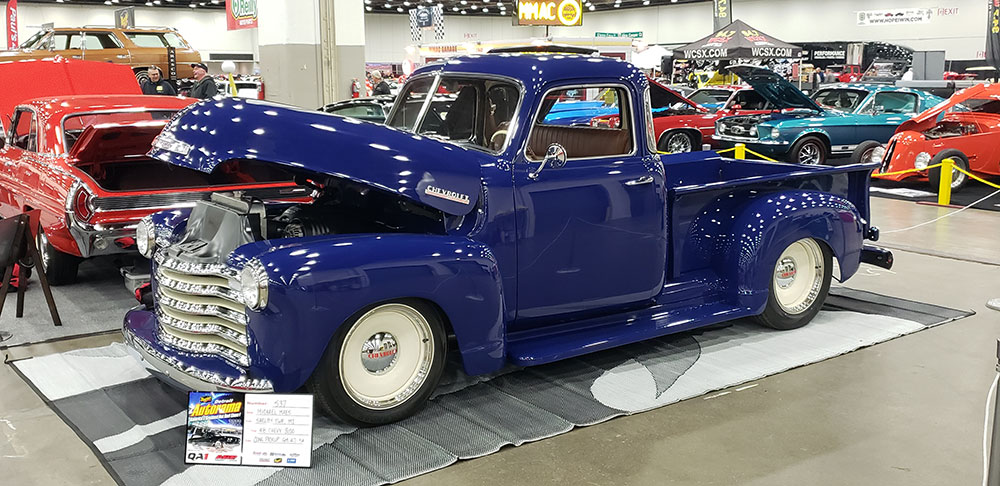 But as big awards go, there is none bigger than the show's annual Don Ridler Memorial Award that rewards creativity, engineering, and overall workmanship. Every entry in the show is eligible if it is a first-time-shown vehicle, and from there a group of eight superior examples are selected for inclusion in the BASF Great 8 (a highly sought award in itself) from which the Ridler is chosen. This year, Jim and Rhonda Sappenfield's 1951 Studebaker truck received a Great 8 trophy.
Built over a span of 20 years, the smoothed-up gumdrop appearance was aided by a shorter bed (6 inches), a chop (5 inches), wider fenders (4 inches), and a 10-inch channel job. Inside, the steering wheel came from a '50 Plymouth and the grille off of a '49 Ford. Paint and body were done by US 12 Speed and Custom, which had a few nice cars in the show this year.
Read More: Best Of Both Worlds: LS Swapped '72 K5 Blazer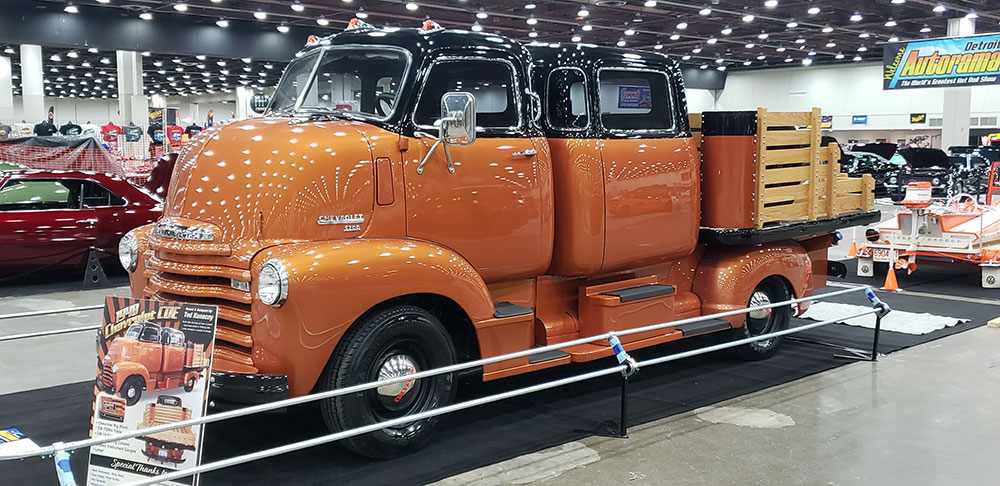 When a big machine is shut down and then restarted two years later you might expect some stumbling before it gets its footing, but this show had no such problem, as the Detroit Autorama is up and running and firing on all cylinders.
The Meguiar's Detroit Autorama 2022