Steele Rubber Products Named NSRA Manufacturer of the Year
Steele Rubber Products has been named Manufacturer of the Year by the National Street Rod Association (NSRA) at the Street Rod Nationals 2022 in Louisville, Kentucky.
Steele Rubber Products representative Eddie Lail accepted the award on behalf of the company at the NSRA award ceremony on August 5. "I appreciate everything that everyone has done for us," Lail, new products manager at Steele Rubber Products, said. "I appreciate all of our employees that have worked hard to make our parts the way our customers want it, and I want to thank the NSRA for this award."
Steele Rubber Products is a family-owned business and a well-known name in the automotive restoration industry. For more than 60 years, Steele Rubber has been manufacturing and offering high-quality weatherstripping for classic cars, trucks, and hot rods.
Read More: Latest Parts For Your Hot Rod November 2022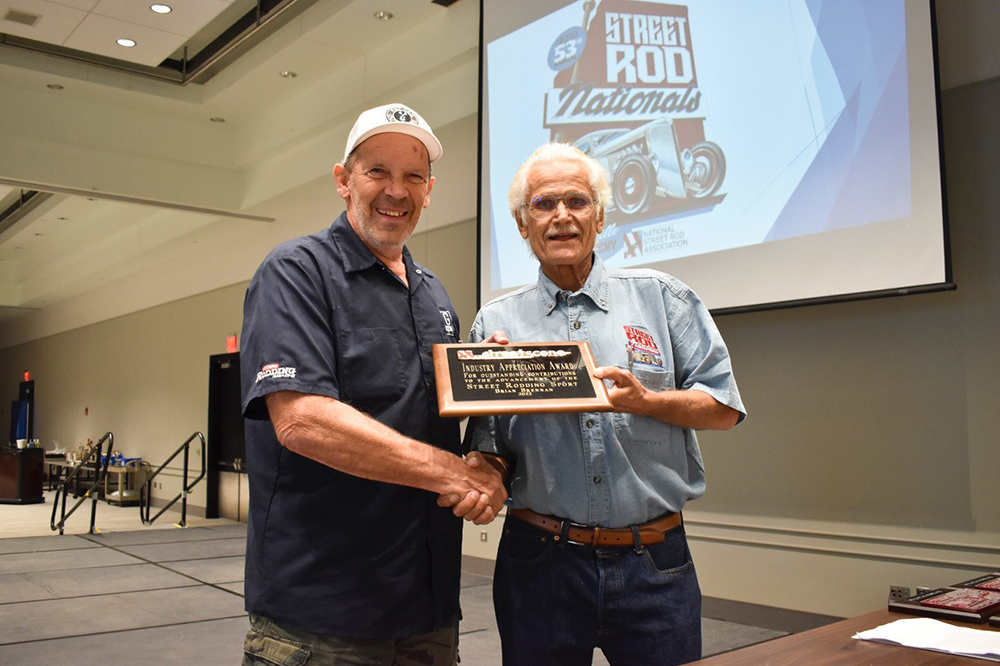 Modern Rodding's Own Presented with NSRA Industry Appreciation Award
In The Garage Media (ITGM) found one of its own at the acceptance podium at the NSRA Street Rod Nationals 2022 in Louisville.
Brian Brennan, of ITGM, who spends his days working with the rest of the staff running the publishing company known for its three brands, Modern Rodding, Classic Truck Performance, and All Chevy Performance, is often heard around the office saying "… nights and weekends are saved for editing Modern Rodding."
Brennan was presented with the award by StreetScene's own Tom Vogele who spent many years working with Brennan when the two worked hand in hand during the days of Street Rodder and many other titles.
According to Brennan, "It is particularly rewarding to have this award given to me by such a good friend. The two of us have seen and been through a lot."
ITGM is a leading multi-media company producing both print and digital magazines, websites, social media outlets, and video production in multiple automotive aftermarket fields.
Read More: Function and Form: The Art Of Channeling a Hot Rod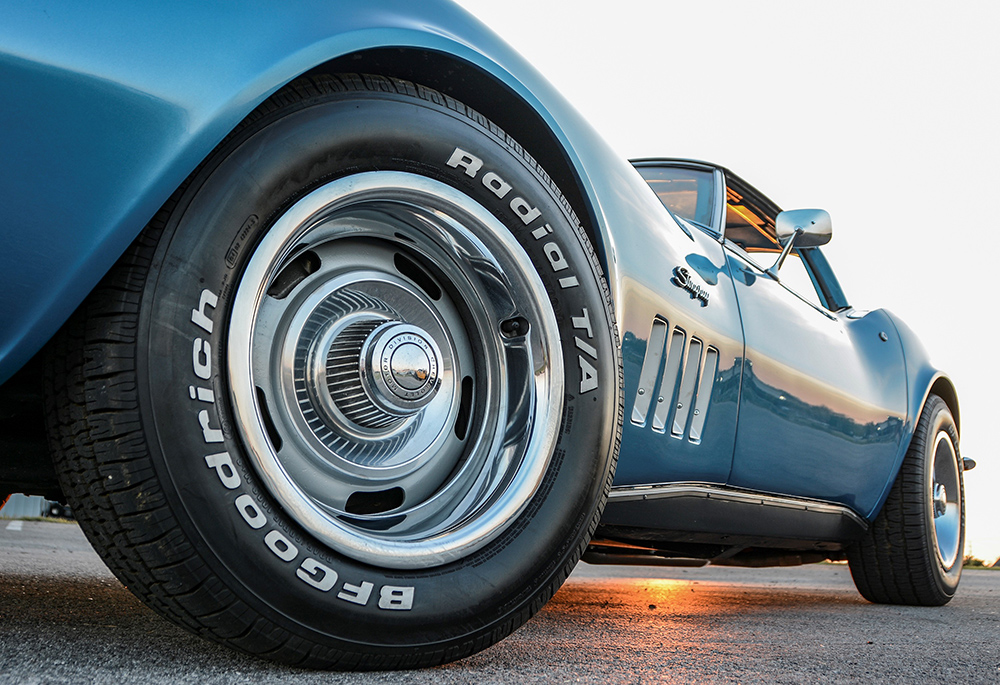 Corvette Central Acquired by Legendary Companies
Legendary Companies is pleased to announce the acquisition of Corvette Central. Together with Coker Tire and Paragon Corvette, the acquisition of Corvette Central represents the third family owned business to be added to Legendary Companies' portfolio of brands since partnering with Irving Place Capital in 2018.
"We are excited to add Corvette Central to our growing portfolio of restoration parts for collectible vehicles," Legendary Companies President and CEO Mike Kealey said. "The Kohn family has built a business with an amazing culture and philosophy centered on providing classic vehicle owners with the broadest selection of high-quality parts. We appreciate the family's trust in us to maintain the company's culture while continuing to grow our collective business both organically and through additional acquisitions."
Legendary Companies includes the Coker Tire, Wheel Vintiques, Universal Vintage Tire, Phoenix Race Tires, Specialty Wheel Roadster Wire Wheel, Vintage Wheel Works, PS Engineering and Paragon Corvette brands, as well as German tire distributor MOR (Münchner Oldtimer Reifen) GmbH.