When TV Paid Attention … the Ricky Nelson '32 Ford Roadster Belonging to Tony La Masa
How much television do any of us watch nowadays? I'm talking about weekly sitcoms or some form of television drama. I'm thinking not nearly as much as we once did. Nowadays it seems to be a lot of TV specials or shows we "cast" from our smartphone onto our "smart" TV. But there was a time when popular hot rods made their way onto regularly watched TV programming. Three that come to mind are Norm Grabowski's T-bucket on 77 Sunset Strip (1958-64), another Grabowski creation was the made-for-TV-Touring in My Mother The Car (1965-66), and the Tony La Masa '32 Ford channeled roadster that appeared now and then on The Adventures of Ozzie and Harriet (1952-66). One of my favorites was Route 66 (1960-64). The Corvette was the center of my attention every week!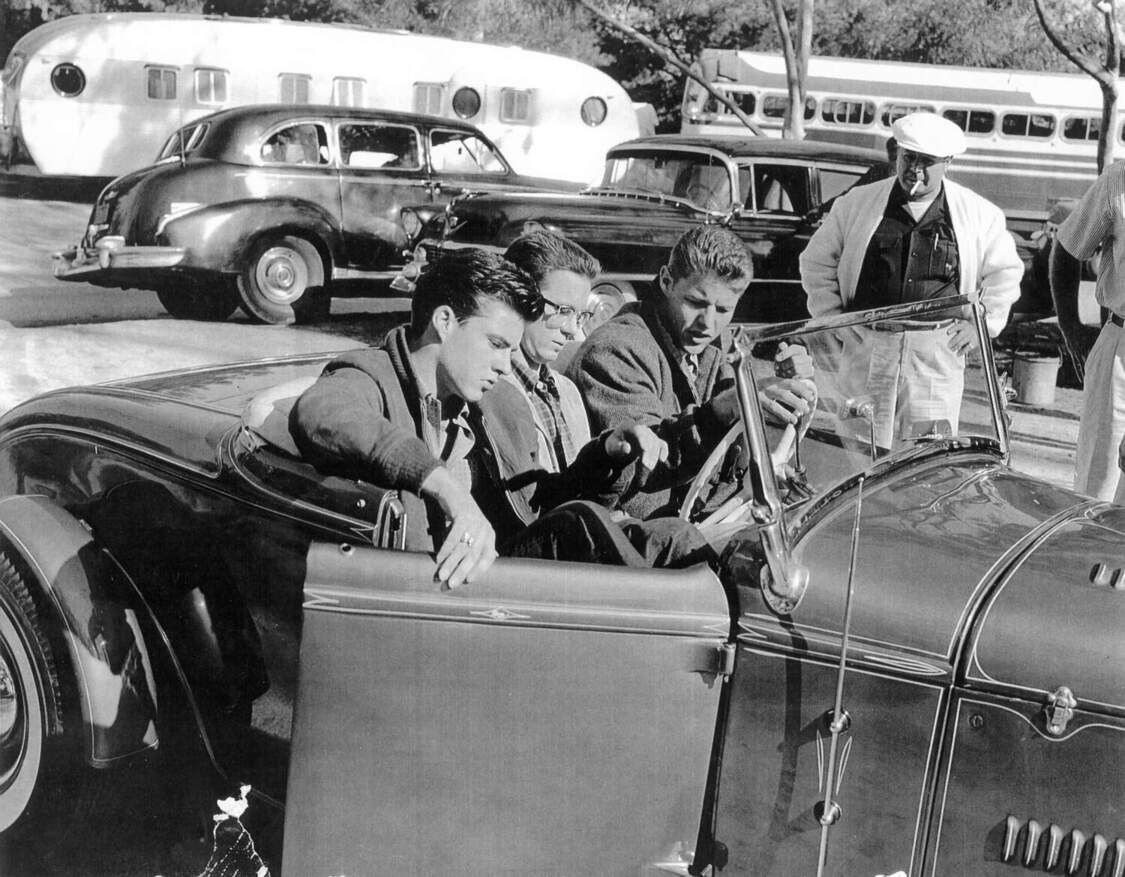 Nowadays I don't seem to find much in the way of "hot rods" and television. That's not to say that cars (and hot cars) can't be found because they can, but I'm not seeing cars with a legion of young male (and some females) who follow a show because of the cool car(s).
This month's look back is a peek at the Tony La Masa '32 Ford channeled roadster that blossomed into Ricky Nelson and his brother David's television hot rod. This was very cool as most of America was watching The Adventures of Ozzie and Harriet and all of us robust young males were reading Hot Rod and we most assuredly saw the Aug. '60 issue of Hot Rod and remember the cover that not only featured the La Masa Deuce roadster but also the Grabowski Touring with Mamie Van Doren. Those were the days when hot rods and TV lived a life together.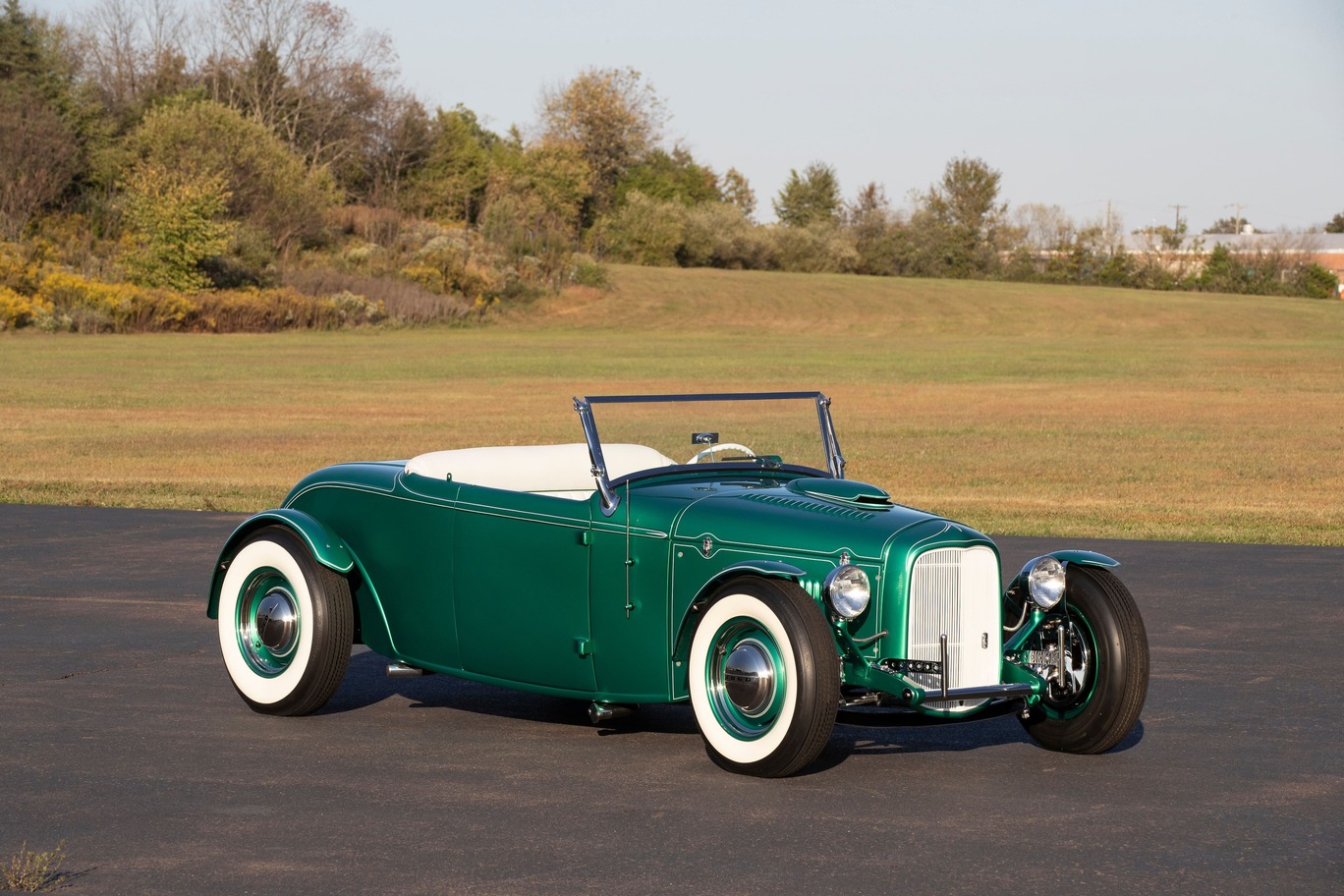 Although well documented by Ken Gross in articles on the La Masa roadster the hot rodder who originally built the channeled Deuce was Ray De Fillipi. Under De Fillipi's ownership the car did appear on the cover of Rod & Custom back in April 1956. In the Hot Rod article De Fillipi was not mentioned, which was unfortunate.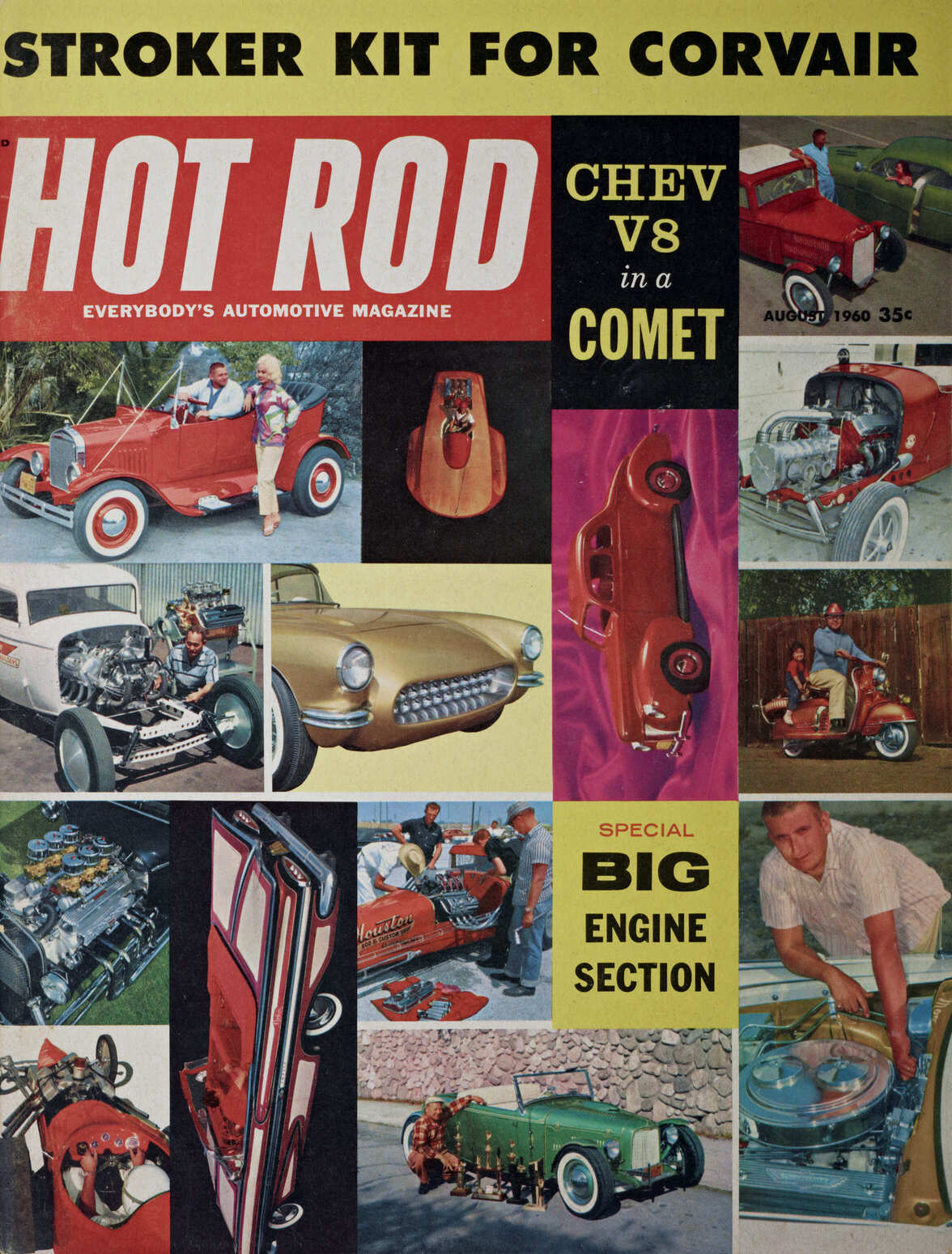 According to Gross, "Tony sold the roadster to a Bob Kazyuoshi, who in turn sold it to Bernie Sievers, and then it passed to Don Orosco in July 1997." The roadster was kept in Orosco's private collection until August of 2003 when the roadster sold for a whopping $192,000 at the auction house of Bonhams & Butterfield, which was a "king's ransom" in those days for a hot rod.
There is lots more to be understood about the La Masa (De Fillipi) roadster by searching the Internet. Be careful as there is also some erroneous info lurking out there. To be safe, look for any bylines by Ken Gross; he did his homework. MR