Roadster Shop's Iconic R&D Chevy Squarebody For Their Legend Series Chassis
By Rob Fortier   –   Photography by Tommy Koppinger
Back in 2020, Roadster Shop began the R&D process of developing their Legend Series chassis. Using a '73 C/K10 as a vehicular guinea pig, they constructed a 2×6 "laser rail" frame using—get this—late-model (2017) Chevy Silverado suspension and brakes, with the ultimate goal of creating—as they put it—their "most complete, full rolling chassis with modern comfort for classic trucks with the durability and serviceability of modern OEM (GM) components."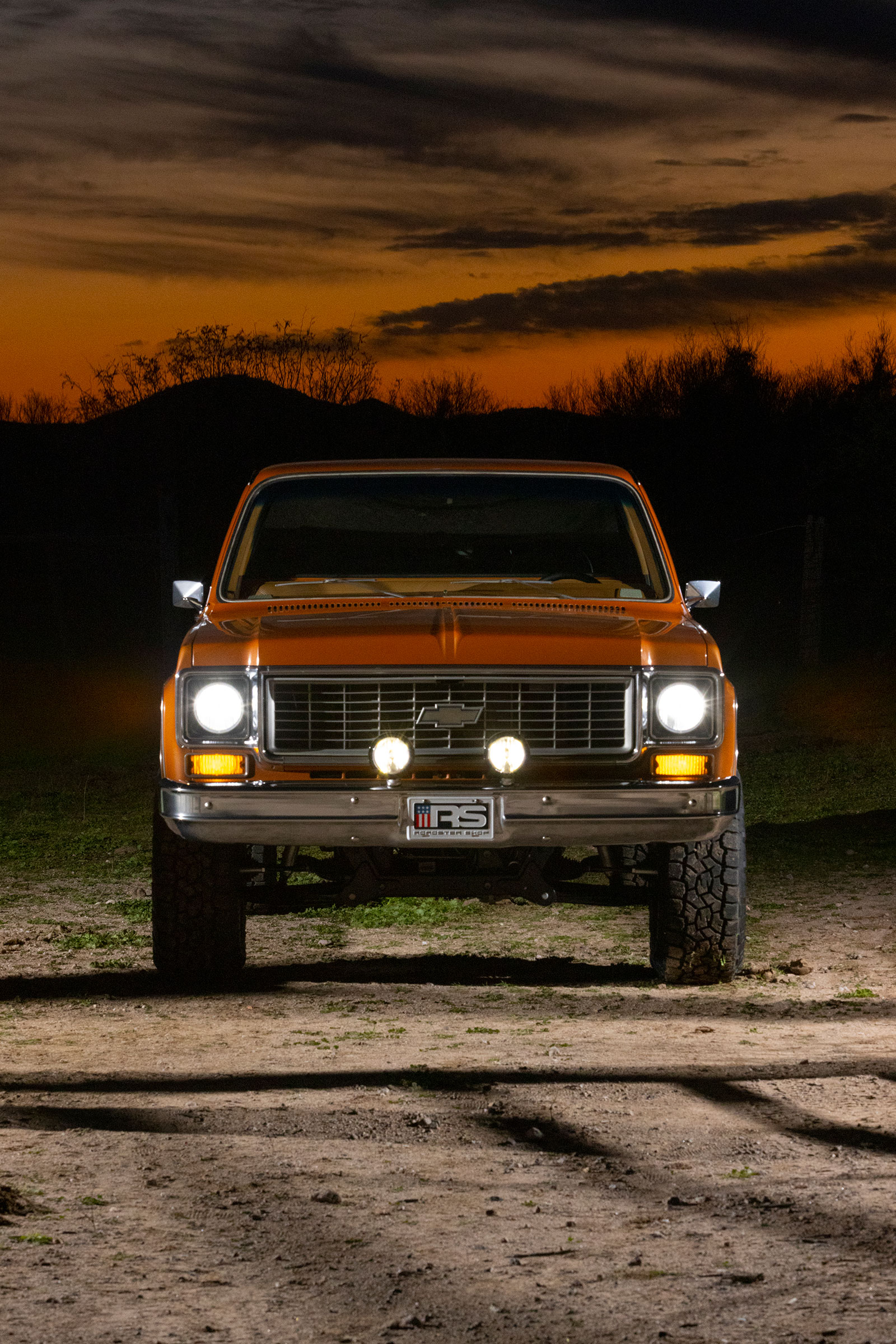 Read More: Untamed Beast: A Twin Turbo Dodge D150
Well, 20,000-miles later, Roadster Shop worked out all the bugs and figured out the production model basis for the Legend Series line of chassis for the '73-87 C/K10 and '69-92 K5/Blazer. Now, by "figured out," we mean they did their usual Roadster Shop due diligence and then some—not only are all the factory cab/bed mounting points configured, they also custom-designed and fabricated a core support that accepts a '17 Silverado cooling module (radiator and all the ancillary components that feed the supplied GM Performance crate LT4 engine) as well as the OE front sheetmetal, grille, headlights, and so on. With the abovementioned suspension (including Fox Factory Series coilovers and shocks) and 12/13-inch GM disc brakes, an 8L90E transmission (with a 2500HD transfer case and GM 12-bolt posi), and modern rack-and-pinion, according to Roadster Shop, you simply drop your sheetmetal of choice on, plumb and wire, and you've got yourself a brand-new truck—in classic 4×4 clothing!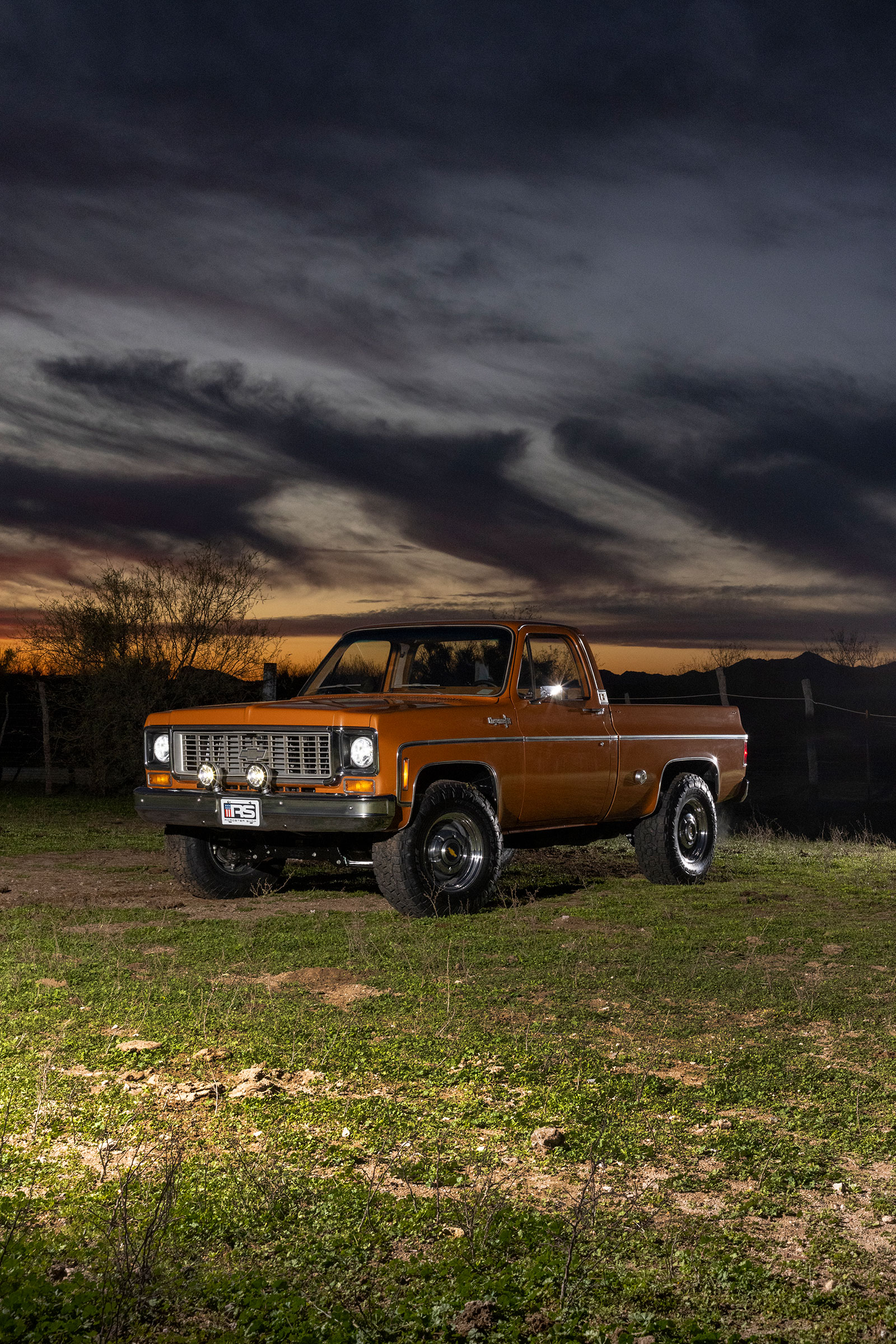 Read More: OLD ANVIL SPEED SHOP'S CUSTOM CHASSIS
Proof in the pudding: The Orange Blossom Special, Roadster Shop's Legend Series Serial No. 1 production chassis with a gorgeous as-was Burnt Orange '73 K-Series proudly perched atop. Complete with additional accessories, such as Dakota Digital's RTX Series retrofit gauges, Vintage Air, and an Squarebody Syndicate/ididit steering column surrounded by various 3D–printed custom interior panels, this "OBS" (short for the nickname, NOT the body style!) is the prime example of what door Roadster Shop has opened for the future of the classic truck hobby!