Award Winning, 1954 Chevy Truck With Mopar Muscle Built By Harold's Hot Rod Shop
By John Gilbert   –   Photography by Wes Allison
An accumulation with age, there's always a story that comes with a classic truck with years of family history attached. The 1954 Chevy 3100 gracing these pages, known as the "Hemi Truck," is no exception.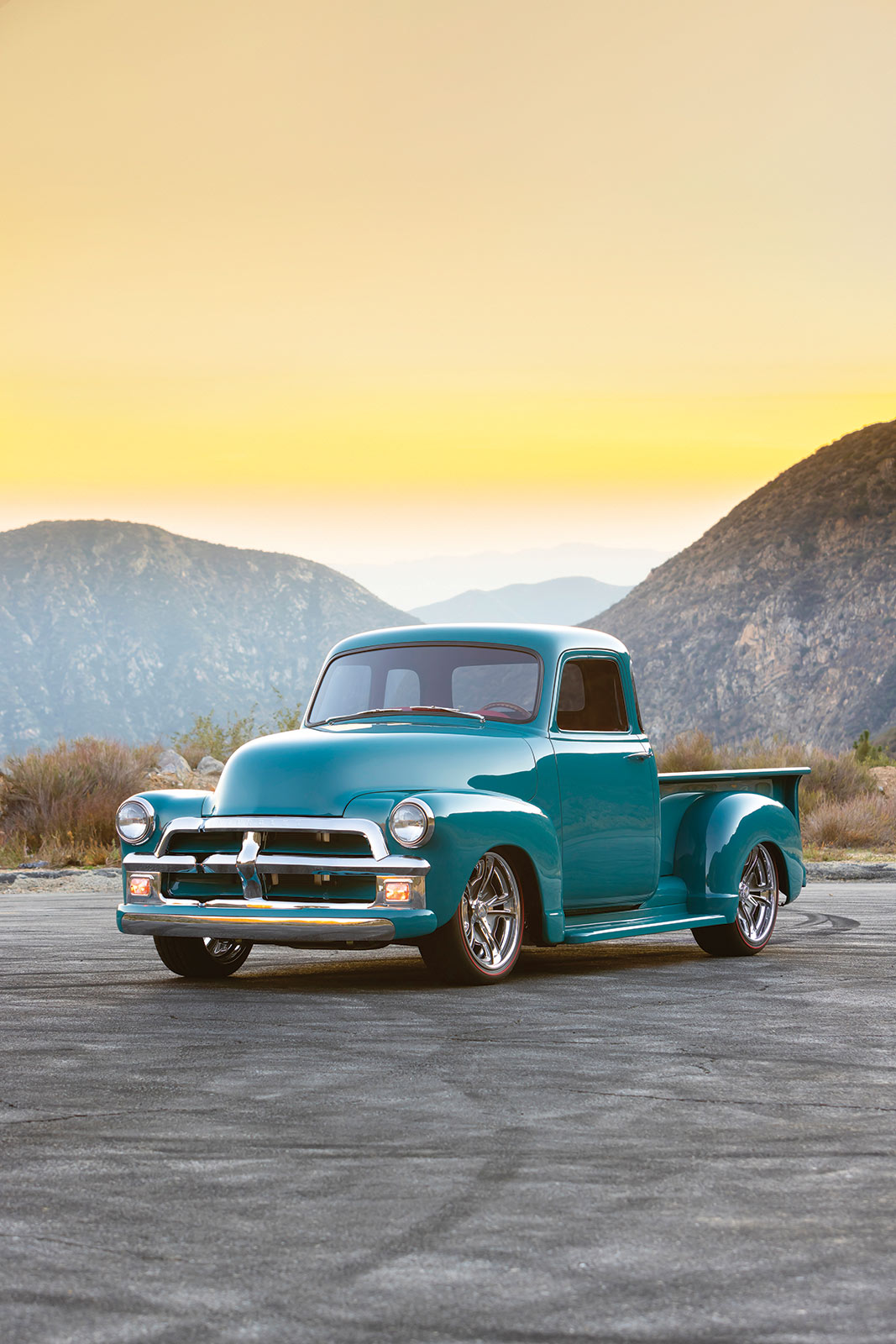 It was the mid '70s in Oklahoma City, Oklahoma, and young Ricky Seedorf drove this five-window '54 Chevy truck to high school every day. After graduating high school Ricky parked the '54 outdoors next to a barn and it sat rusting away for decades. Then one day Ricky and his older brother, Tom, a devout Mopar guy, got to talking and Ricky gave Tom the '54, with the only caveat being he wanted a ride when it was done—shortly afterward in 2014 Ricky rolled his truck on I-40 heading toward Oklahoma City and was killed.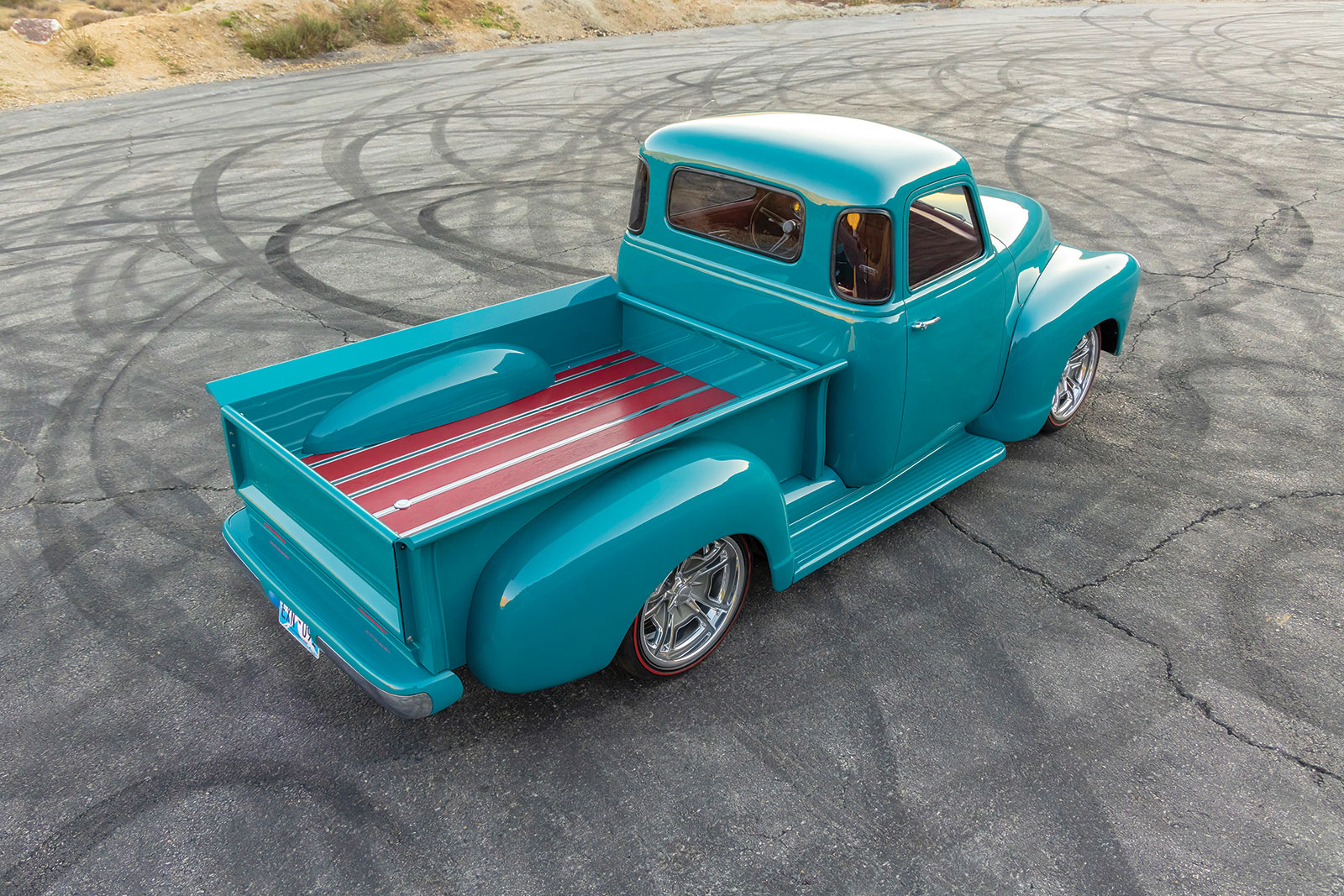 Read More: Goodguys Columbus Nationals' CK1500 Truck Giveaway
Under a full schedule running Seedorf Construction, Tom, as a tribute to Ricky, entrusted completing the '54 Chevy to Harold Clay at Harold's Hot Rod Shop in Enid, Oklahoma. Tom's collection of Mopar vehicles includes an '05 Dodge Ram SRT10 pickup, '08 Challenger, '10 Drag Pack Challenger, and a '15 Hellcat, so it was a no-brainer that the '54 Chevy was going to be Chrysler powered.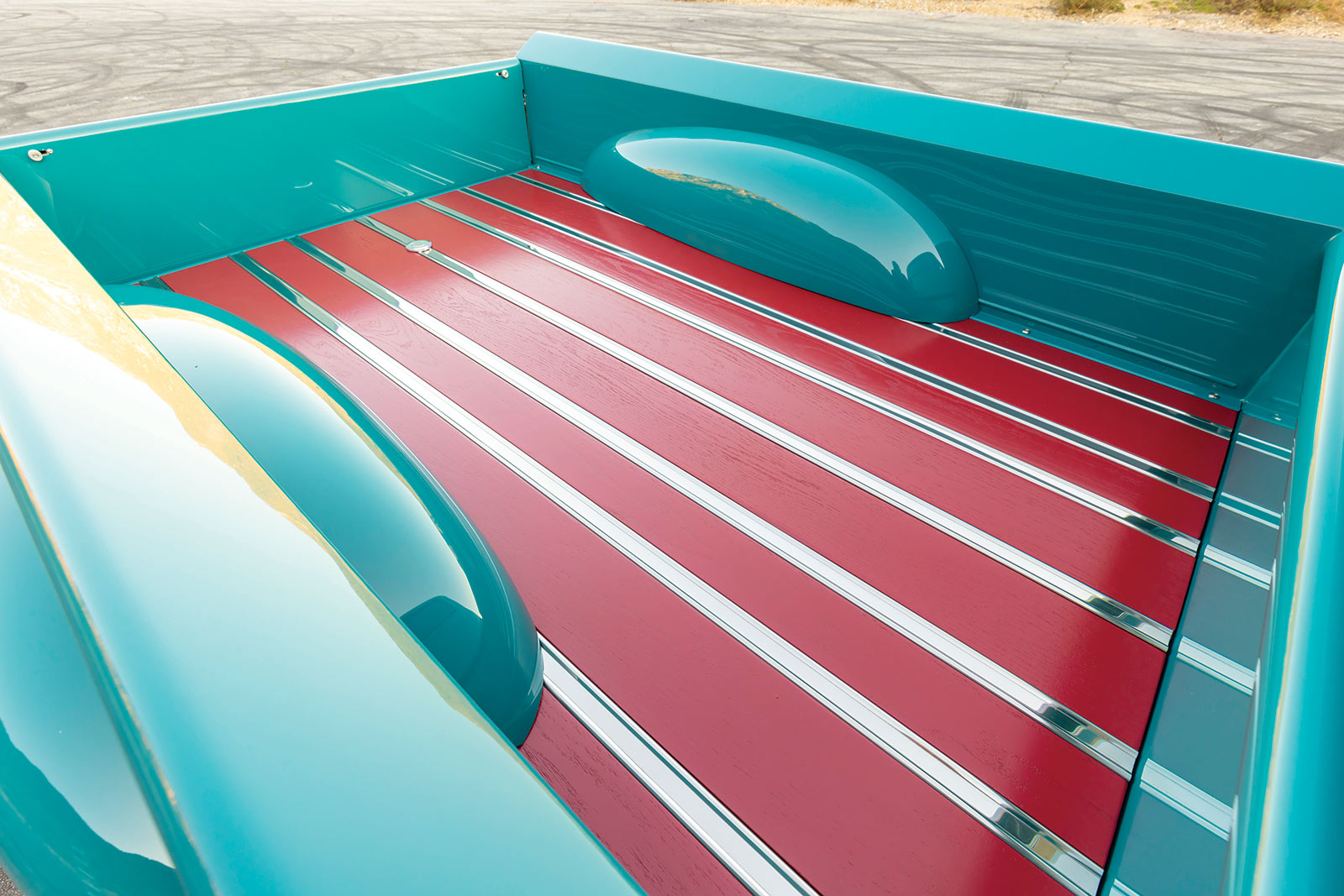 Harold's first step was to call Art Morrison Enterprises and order a GT Sport Performance Art Morrison chassis for the '54 Chevy pickup. When Clay requested the chassis to be fitted with motor mounts for a Gen III 392 Hemi with a six-speed TREMEC transmission, AME told Clay they didn't make motor mount provisions for a Gen III Hemi, they suspected the Gen III Hemi might be too big to fit.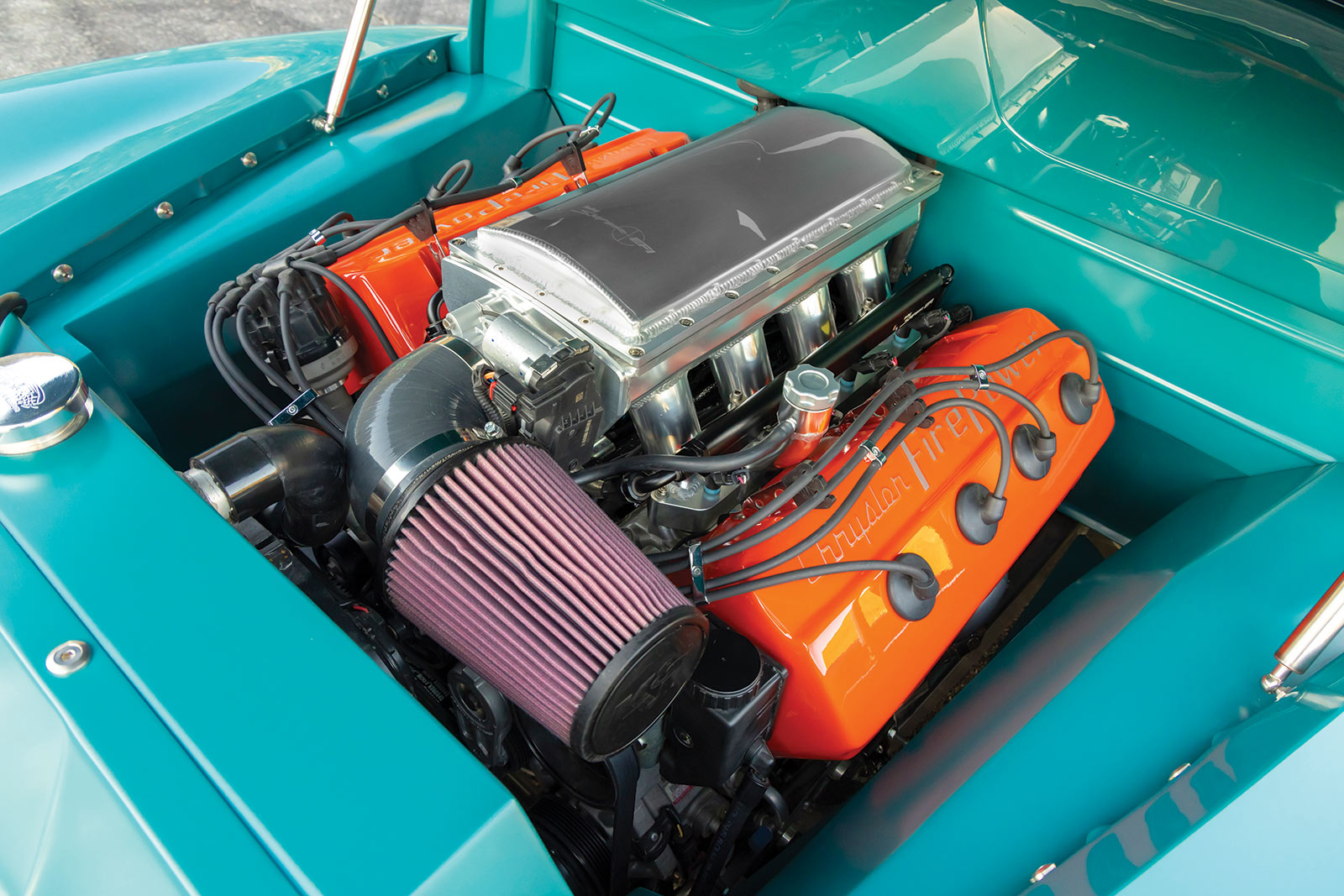 Clay ordered AME's '47-53 Chevy Advance Design Art Morrison Chassis sans motor mounts and this was just the beginning of special one-off modifications that were needed to accommodate the Gen III Hemi engine. The 392 Hemi is now installed in the Art Morrison chassis by fabricating special motor mounts and tack-welded into place, so the next task was to set the rusty cab sans cab floor and firewall down on the chassis to fabricate a new floor and firewall that could clear the bulky TREMEC 6 speed manual transmission.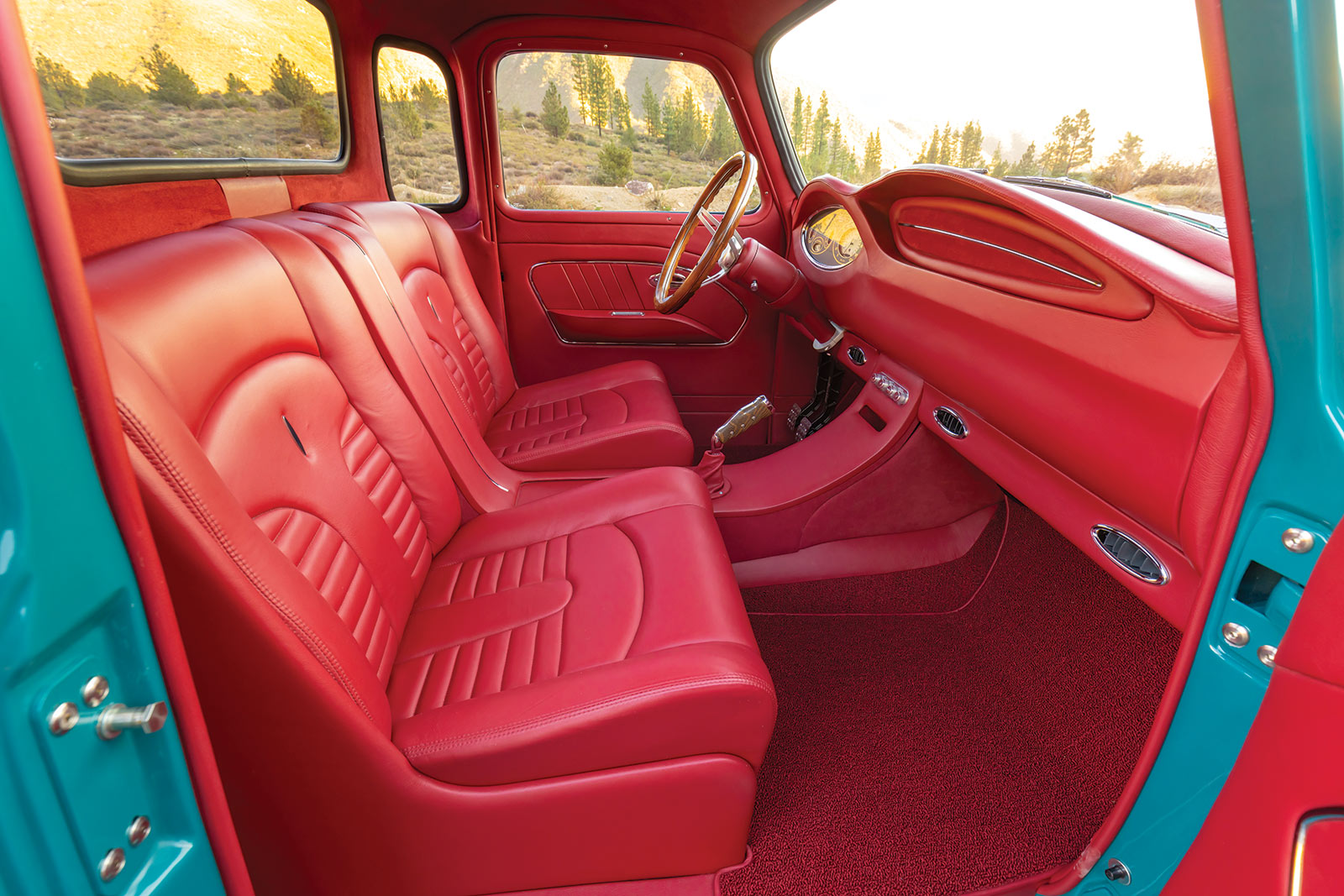 The cab, the fenders, the bed, everything about the '54 Chevy, was extremely rusty to the point of missing big chunks of sheet metal. Harold's advised Tom to get a better cab but Tom said he wanted to keep the cab that Ricky rode in. Clay looked to Auto Metal Direct for replacement body panels. After a complete mockup Clay disassembled the '54 Chevy down to individual parts and prepared for paint. Clay formulated a custom color inspired by an original '54 Chevy truck color and had Randy Nunley of Carter Paint Co. in Enid mix up a batch of premium-quality PPG products.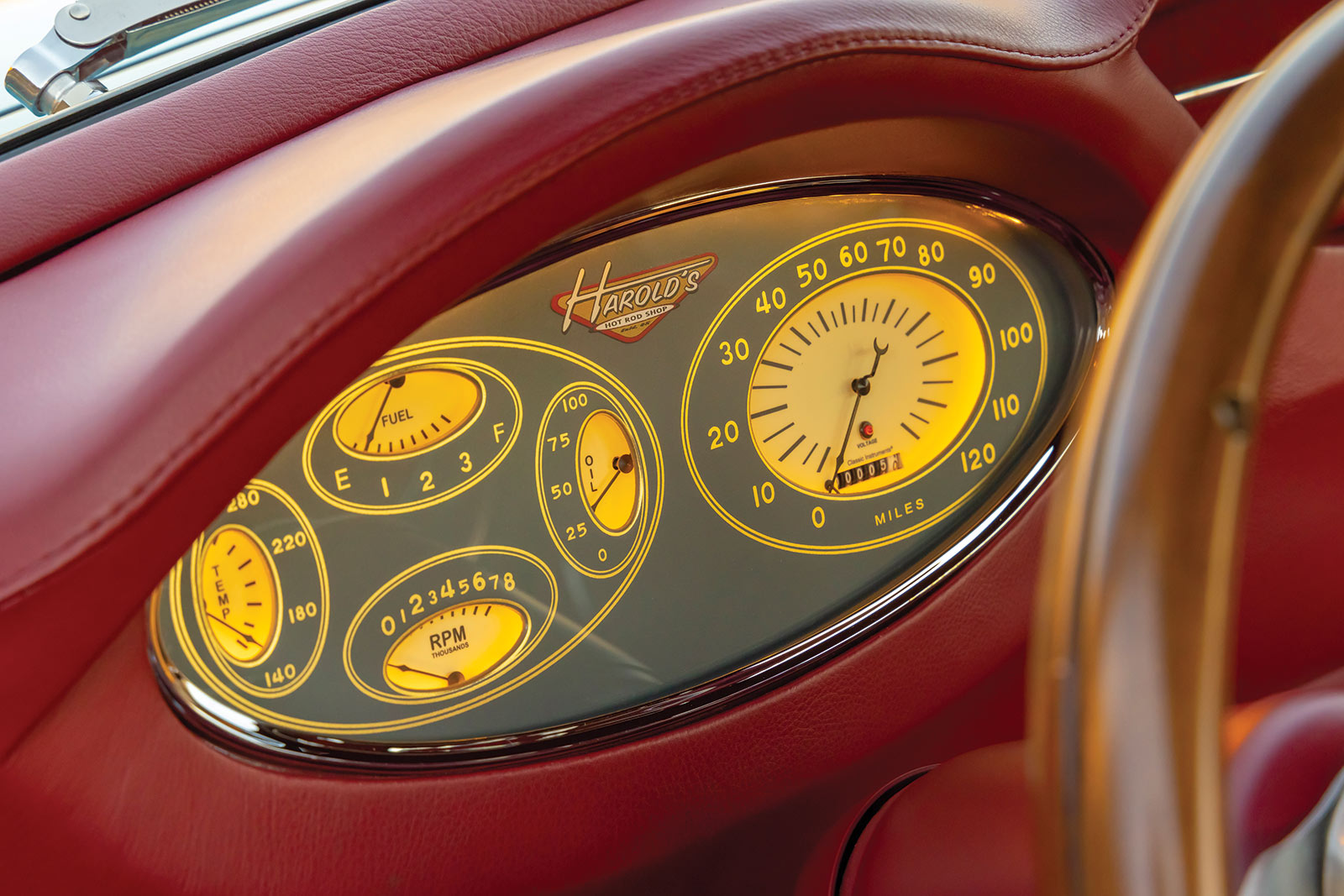 Read More: Goldilocks, Mid-'60s Custom C10
Clay whittled down stock '54 Chevy 3100 chrome bumpers to fit flush inside custom-fabricated body color roll pans. Custom fabrication didn't stop at the tailgate and bumpers, Clay completely redesigned the dashboard to evoke a Mopar muscle car feel featuring custom-made '34 Plymouth gauges by Classic Instruments. A Kugel Komponents 90-degree master cylinder is hidden behind the Classic Instruments cluster, keeping the firewall free of clutter.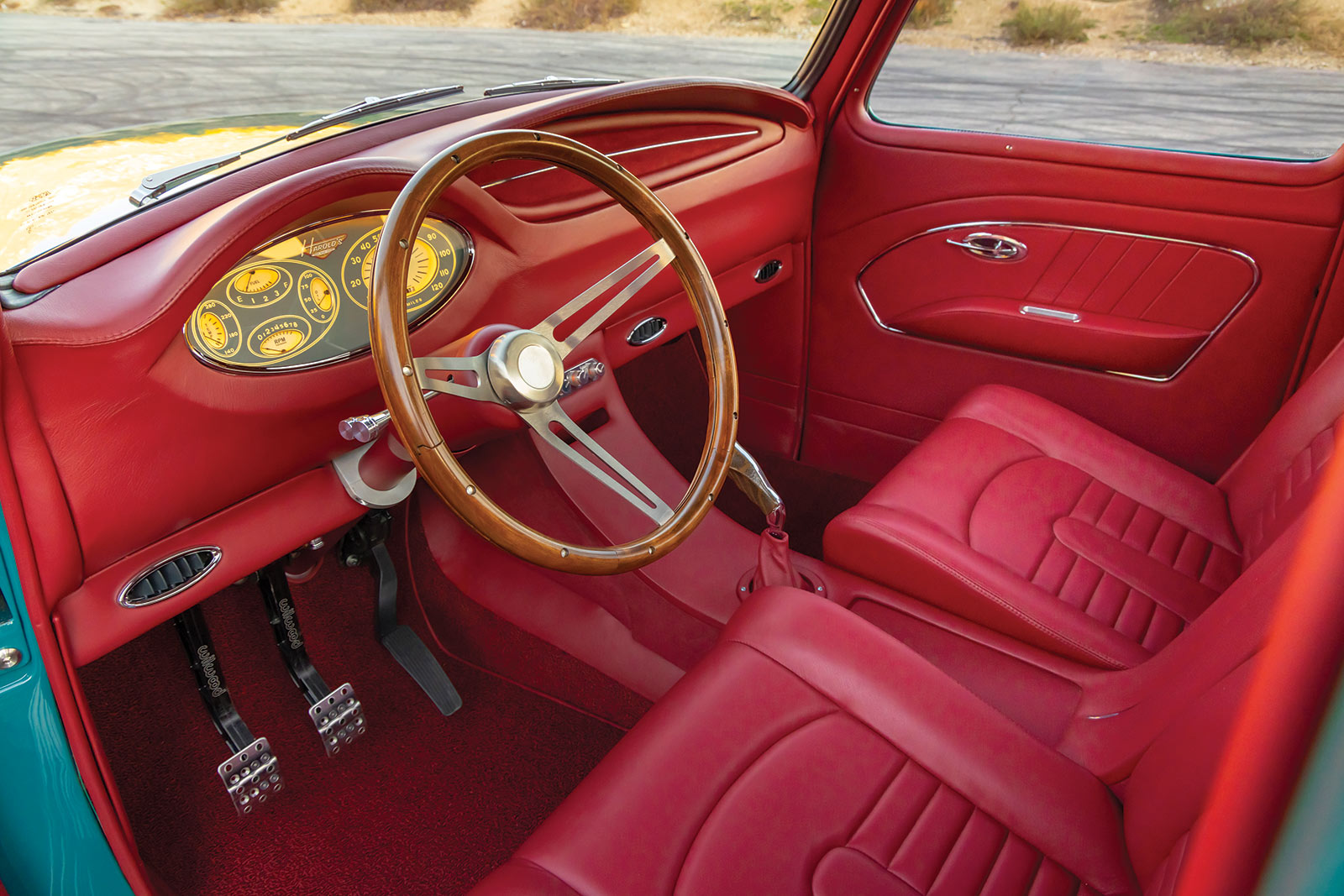 With the five-window '54 cab in final paint Clay personally transported the cab out to California to have Ron Mangus create a custom leather interior. Creature comforts include ice-cold Vintage Air AC system and Nu-Relics power windows. A Grant steering wheel sits atop a tilt ididit steering column; the sound system is by Rockford Fosgate.
Harold's custom-fabricated Gen II 426 Hemi valve covers to adorn the Gen III 392 Hemi heads. To eliminate unneeded OEM-mandated features and vastly improve ascetics, a Holley Sniper EFI fabricated intake manifold saves weight and adds horsepower. It has Borla mufflers and the exhaust system exits JBA headers into a stainless steel custom exhaust system by Mickey Tessneer at Modern C10 in Norman, Oklahoma. The cooling system is based around a four-row aluminum PRC radiator and the OEM-quality wiring harness is from American Autowire.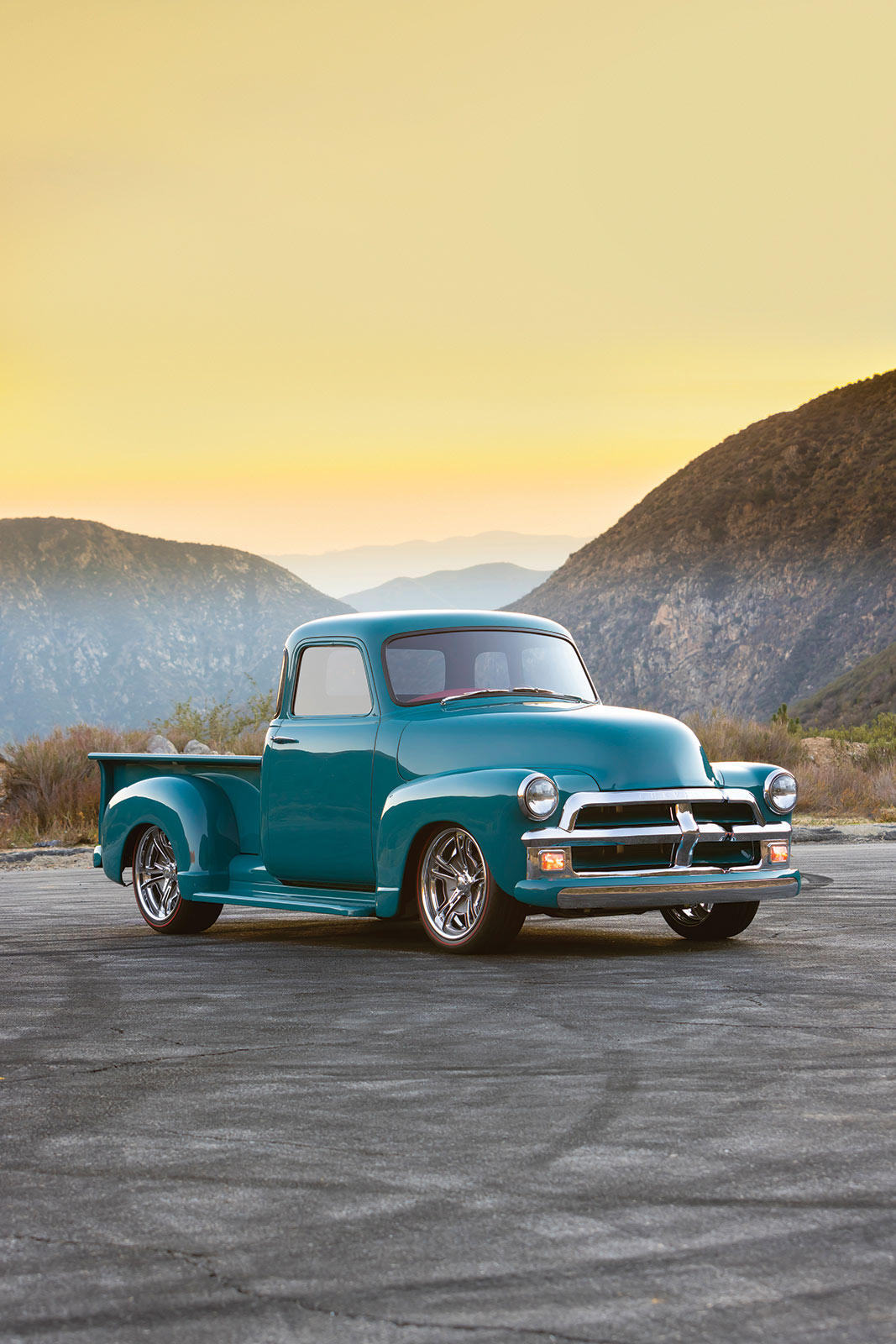 Schott Wheels have become a distinguishing trait found on custom cars and trucks built by Harold's Hot Rod Shop. For the Hemi Truck, 20-inch Diamondback Redline tires are mounted on 20-inch Schott Wheels with 22-inch Diamondback Redline tires on 22-inch Schott Wheels at the rear. A BB Machine & Supply custom driveshaft connects to a Currie 9 inch rear end with 3.7 gears damped with Strange coilovers. For stopping power Wilwood brakes are placed at all four corners.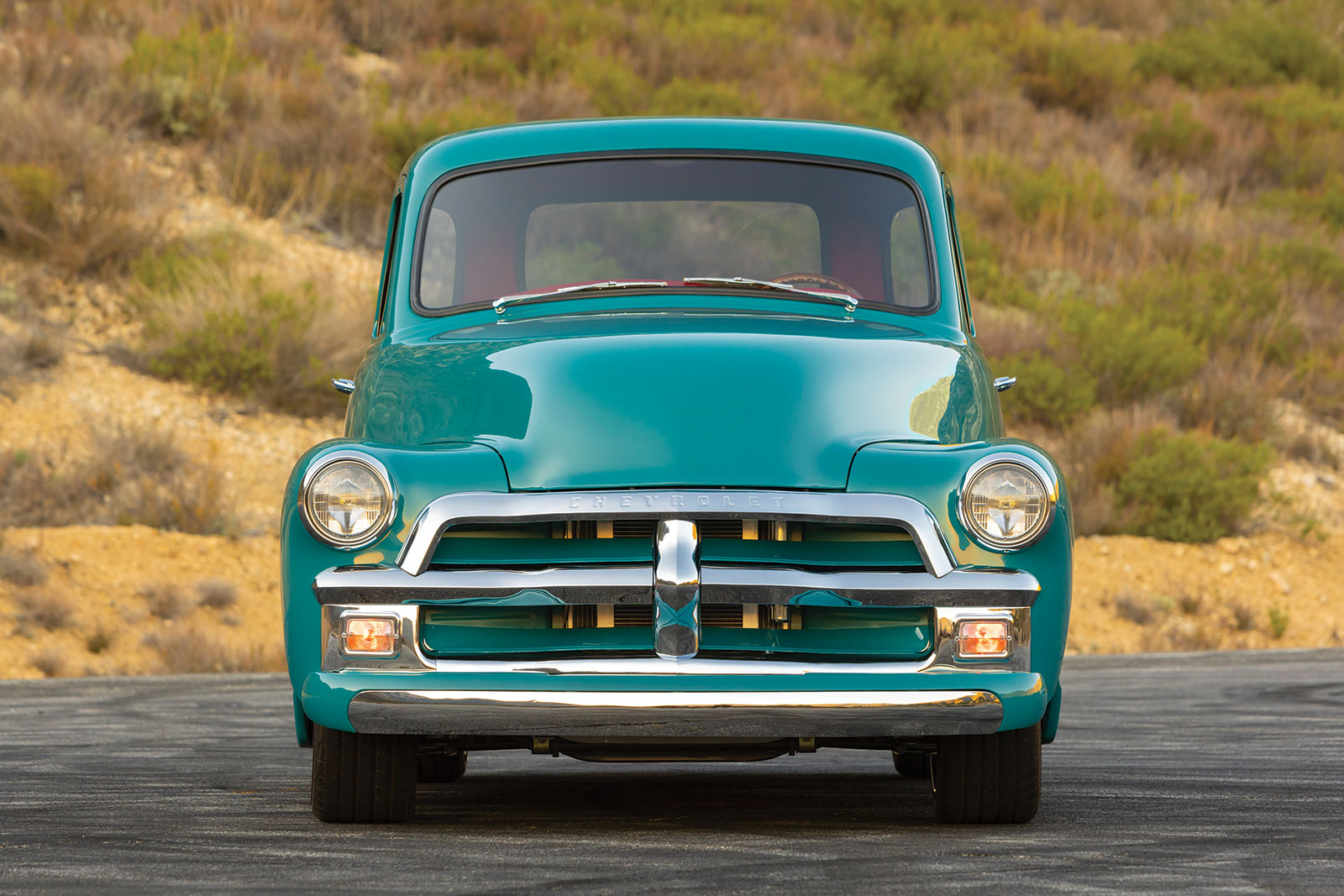 Read More: 70th Meguiar's Detroit Autorama
In 2019 Harold's Hot Rod Shop initiated a tradition of debuting completed projects to its clients in Building 4 at the Grand National Roadster Show in Pomona, California. For GNRS 2022 Clay showed a '66 Chevelle and the Hemi Truck. Clay called Tom to come see the completed Hemi Truck as they were loading it on the enclosed trailer for Pomona, and as fate would have it that coincided with Ricky's birthday. At GNRS 2022 the Hemi Truck took First Place in the Full Modified Class and was awarded Outstanding Truck of the Show.