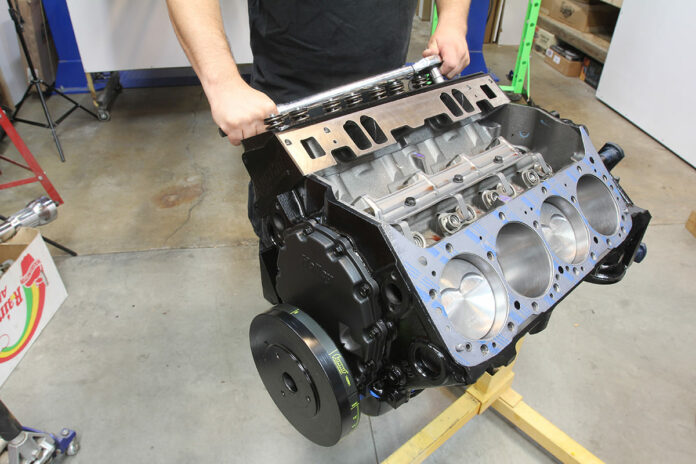 Heads and Valvetrain Top Off Our Small-Block Build
By Ryan Manson – Photography by the Author
When we left off last month, our short-block Chevy engine was assembled and we had determined what we needed to look for when it came to cylinder heads (67cc combustion chambers). Half the valvetrain components were also in place (cam and lifters) but we still had yet to choose rocker arms and measure for pushrods. In addition to determining those components, we also needed to check the piston-to-valve clearance once the cylinder heads and related valvetrain components were on-hand.
To top off our budget build, we chose a pair of Summit Racing cast-iron Vortec cylinder heads due to their reputation for being a great out-of-the-box design at an even greater price. The Vortec cylinder head design dates back some 30 years, but its cutting-edge design (for the time) still retains great performance characteristics, even putting many aftermarket heads to shame. Keeping with the updated/upgraded trend, we'll be complementing the roller lifter/cam setup with a set of Summit cast-steel roller rocker arms, another great, budget-friendly upgrade.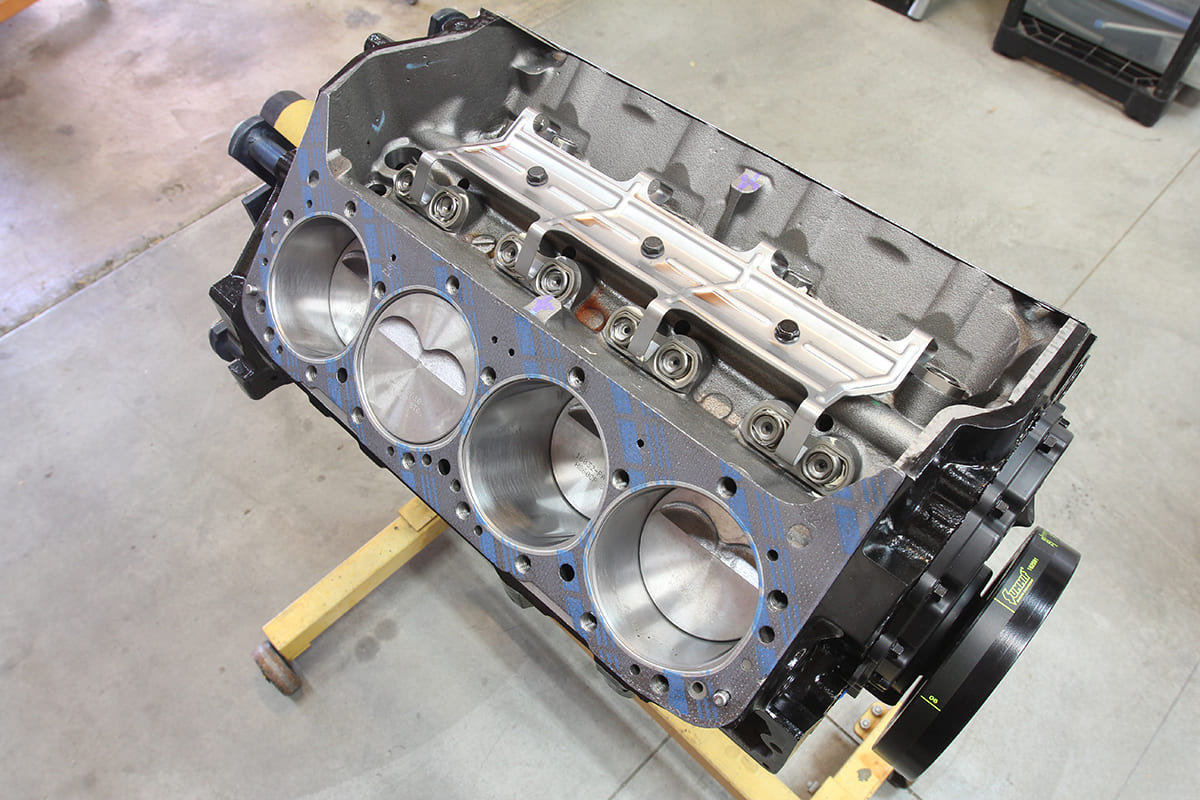 While we were conscious to choose components that were friendly to the wallet, one thing that we did splurge on were component fasteners from Automotive Racing Products (ARP). Their fasteners are second to none, so it should come as no surprise that we chose to spend a little extra coin for those fasteners that count, namely main bolts, head bolts, and rocker studs.
We're putting a bow on the assembly portion of our long-block Chevy, but we're by no means finished as we still need to dress the engine up and equip it with the proper induction and ignition components before we head out to the dyno to see what our shorty Chevy will make.
ACP
Sources:
Automotive Racing Products (ARP)
(800) 826-3045
arp-bolts.com
Clampdown Competition
clampdowncomp.com
Cotati Speed Shop
(707) 586-8696
cotatispeedshop.com
Summit Racing
(800) 230-3030
summitracing.com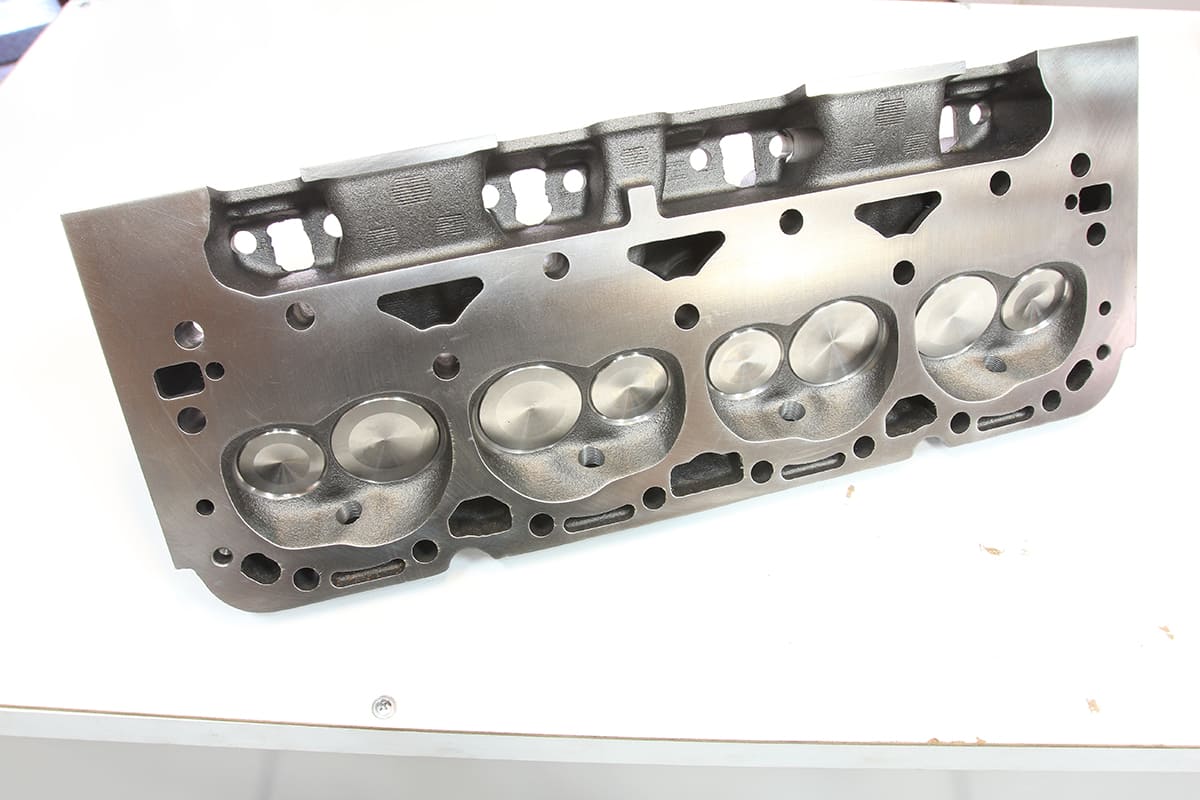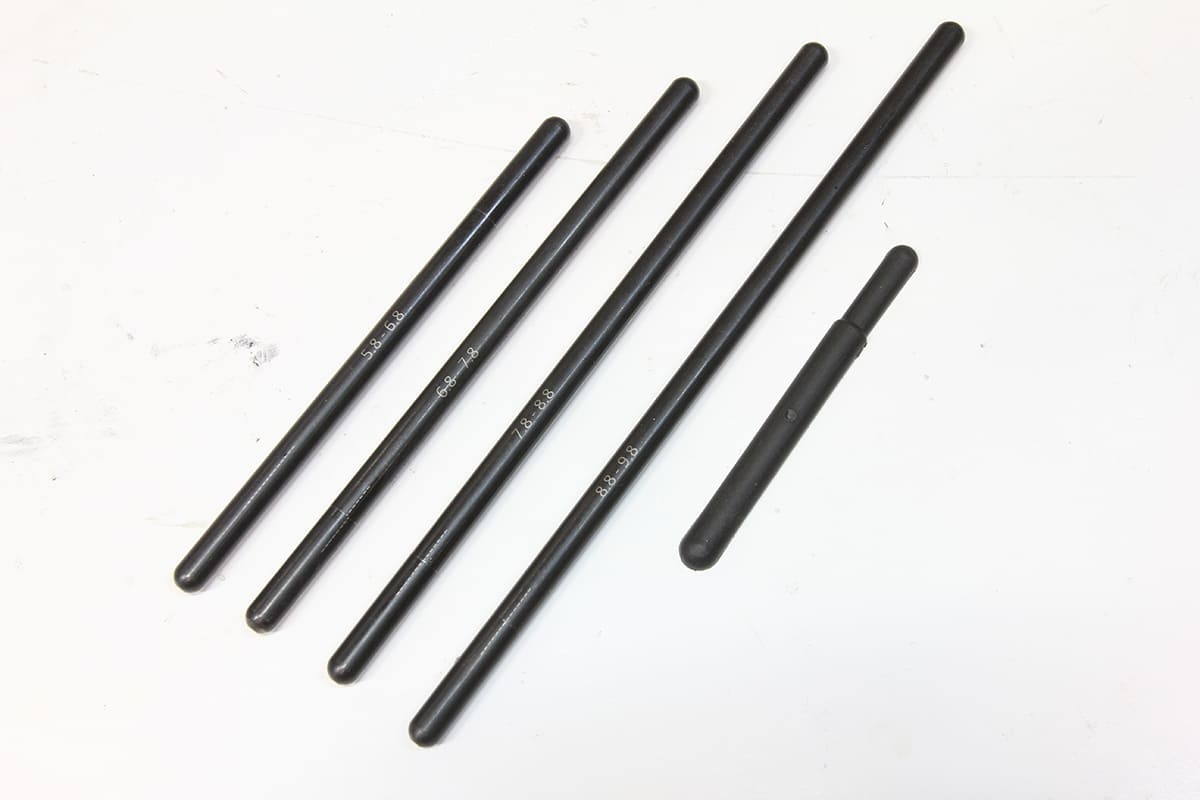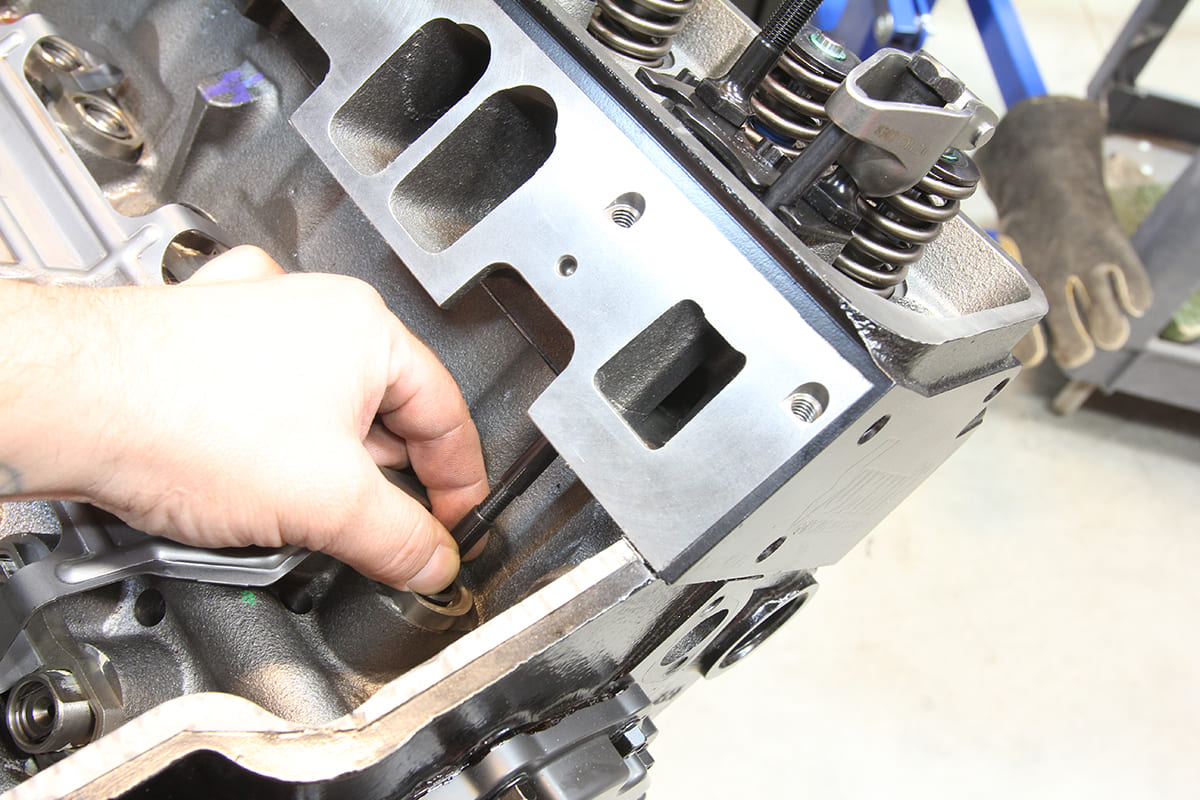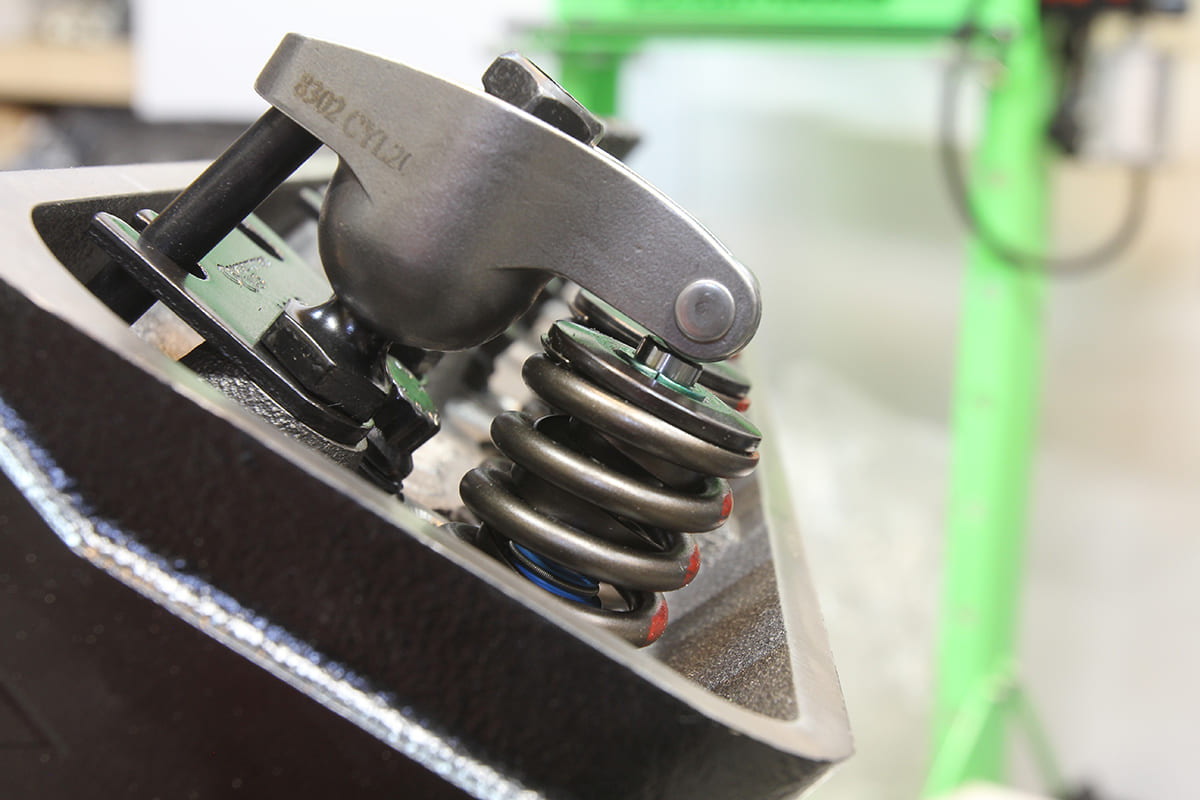 With the pushrod length determined, we can now check the piston-to-valve clearance. This simple test will ensure there is plenty of real estate inside the combustion chamber between the valves and the pistons. Given the relatively conservative cam specs and fairly large combustion chamber, there's really no reason to expect any issues to arise on our setup, but it's good practice to check things just to be safe. A lump of model clay is placed over the valve reliefs of one piston …