Paul Coppola's 2002 Z28 Camaro
By Scotty Lachenauer   –   Photography by the Author
Paul Coppola of Rotterdam, New York, doesn't remember not being infatuated with cars. "As a little kid, they were my favorite thing. Every toy I ever got was somehow related to them; Power Wheels, Hot Wheels, and models were all part of my stash. I would even wash and detail my mom's car when I was a kid. It was the world to me," Paul states.
Sadly, tragedy struck the family. "My dad [died] when I was 5. He ran a small body shop and used car lot. He sold all models of cars, but he only owned Chevy trucks and a few Corvettes, which he saved for summer fun. He took me to work every day while my mom was in nursing school. I would sit in the body shop all day as a 3-year-old, handing him tools and being very content. I also vividly remember riding in his 'Vette in my car seat and loving every minute of it," Paul tells.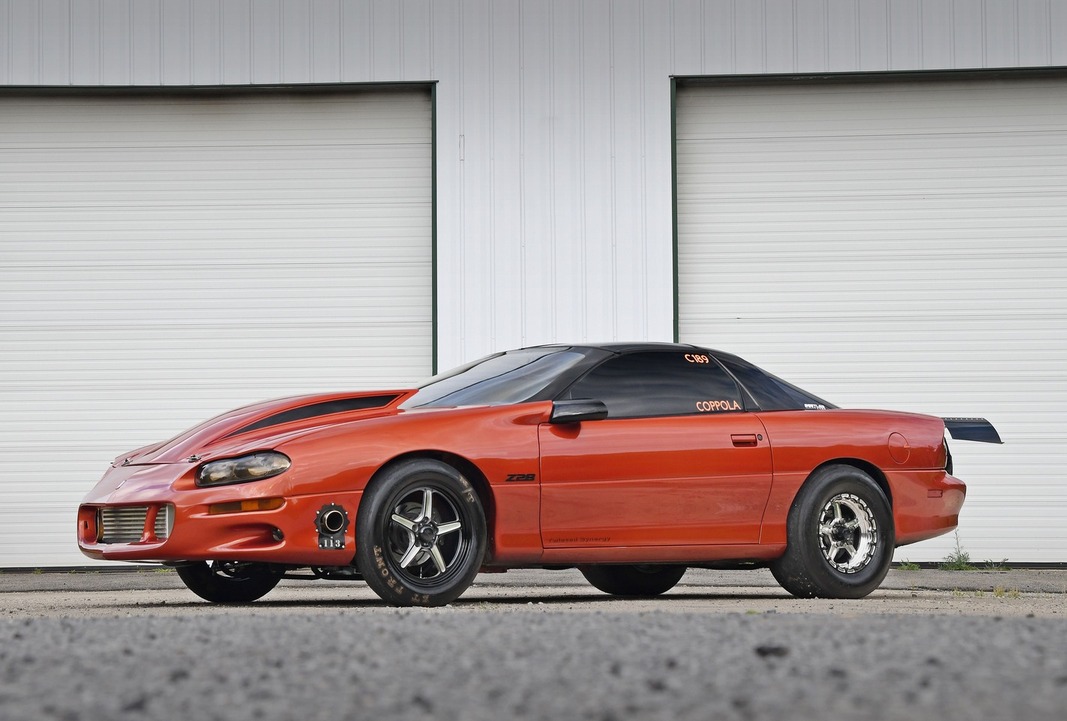 After his father's death, Paul continued playing with his toy cars and then soon graduated to "anything with an engine;" things like four-wheelers and even snowmobiles, which are popular up in his locale during the winter.
However, all that changed when he became of legal driving age, as the push was on to find a daily driver to work on. "While I was young, my dad started saving for me. He had a huge jar that he put all his spare change in at the end of each day. It was literally a 4-foot-tall Coke bottle replica. My mom continued adding to the stash after his death," Paul fondly remembers.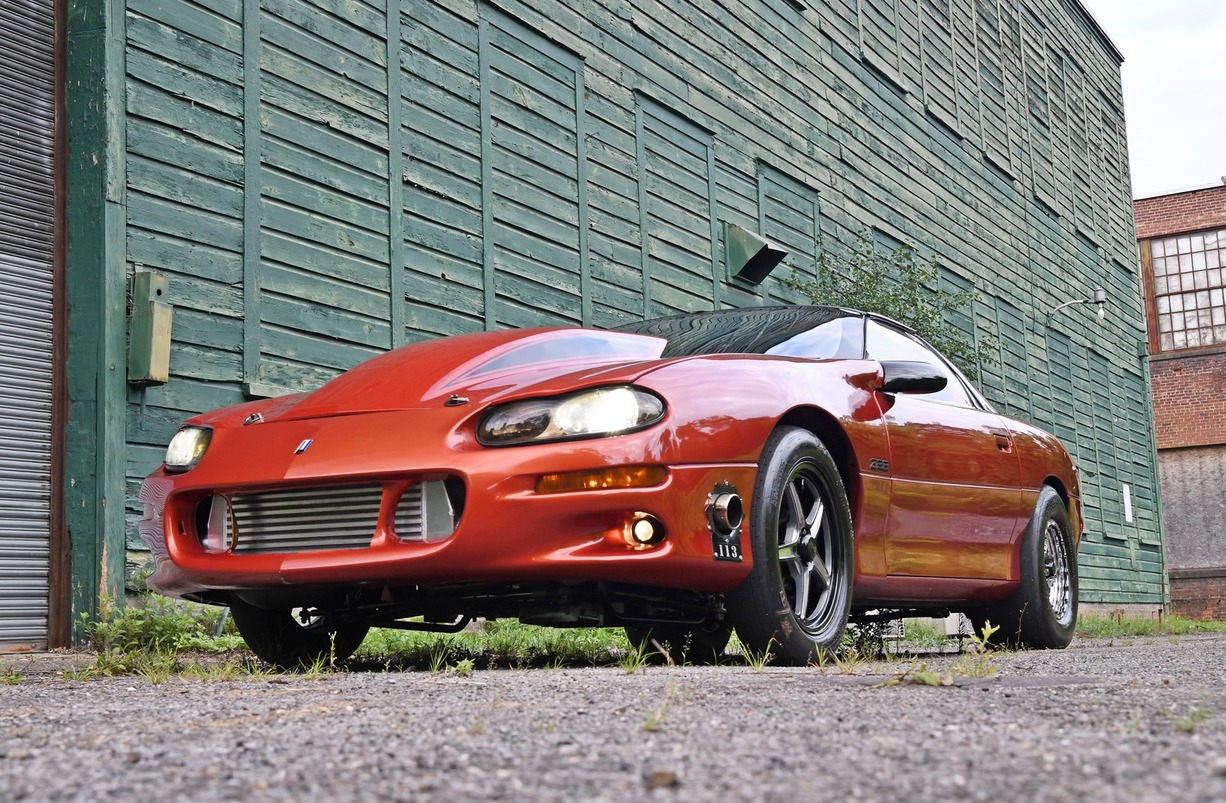 Read More: 24th Camaro Nationals
In his teen years, Paul picked up work and added to the bottle. "I was putting that money away to buy a hot rod just like my father had. So, naturally, I bought a 'Vette as my first ride. I loved driving it and I loved being like him."
That Corvette led to more Corvettes. He kept flipping them for better ones as they came available. However, something strange happened over the years: "I loved the 'Vettes, I really did, but I just started liking Camaros better, so I sold my last 'Vette and bought a '94 Camaro," Paul confesses.
But it didn't end there. Just like with the Corvettes, Paul was always looking for bigger and better. "I went through four more Camaros, always upgrading, fixing, then flipping them," Paul conveys. "However, one day it just ended. After finishing school and starting my career, I decided to sell all my cars and put the money toward a house. But quitting the hobby cold turkey didn't have a lasting effect on him. He needed a new muscle car in his life.
"Four years later I was searching for a new ride on Craigslist and saw a Camaro that piqued my interest just a few miles from my house. I bought it from the original owner; a 65,000-mile, real-deal, '02 Z28 35th anniversary Camaro in excellent shape," Paul reports. "My original plan was to put on some nice wheels and maybe a cam and exhaust upgrade to cruise it around and smoke the tires at stoplights. That slowly transitioned to where we are today."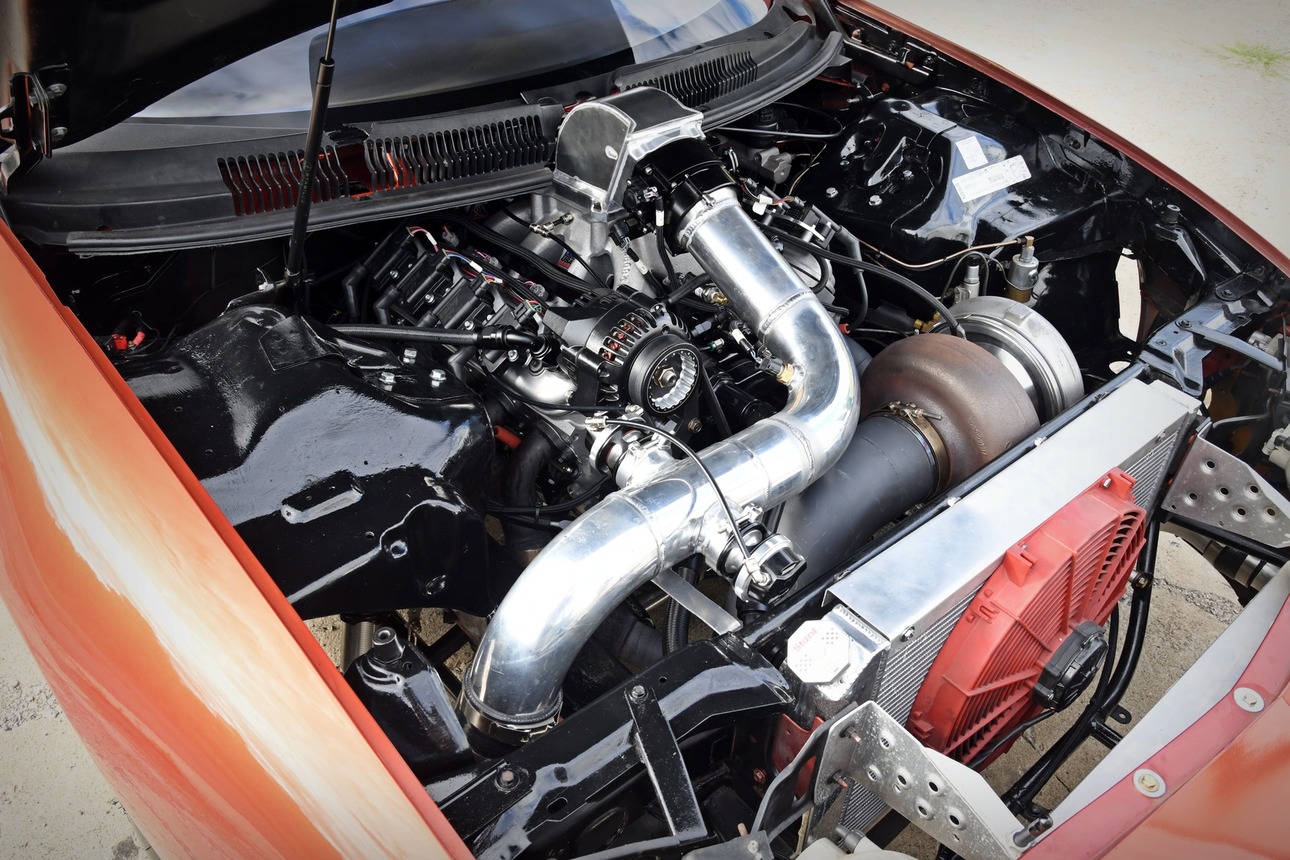 It's been a long road, but Paul's learned a lot along the way. There have been five different engine swaps, with him now settling on a 434ci LS built by RPE in Hartford, Connecticut. It's pushed by a GT55 94 Turbo by Jose at Forced Inductions in Hazel Green, Alabama. A Holley Dominator EFI setup with Pro Dash is fed by an Aeromotive fuel system. A Shearer Fabrications A2A 2,000hp intercooler was installed to bring up the power numbers. The powerplant was tuned to peak performance of over 1,400 hp to the tires by Derek Burton at Bootleg Tuned in Wallingford, Connecticut.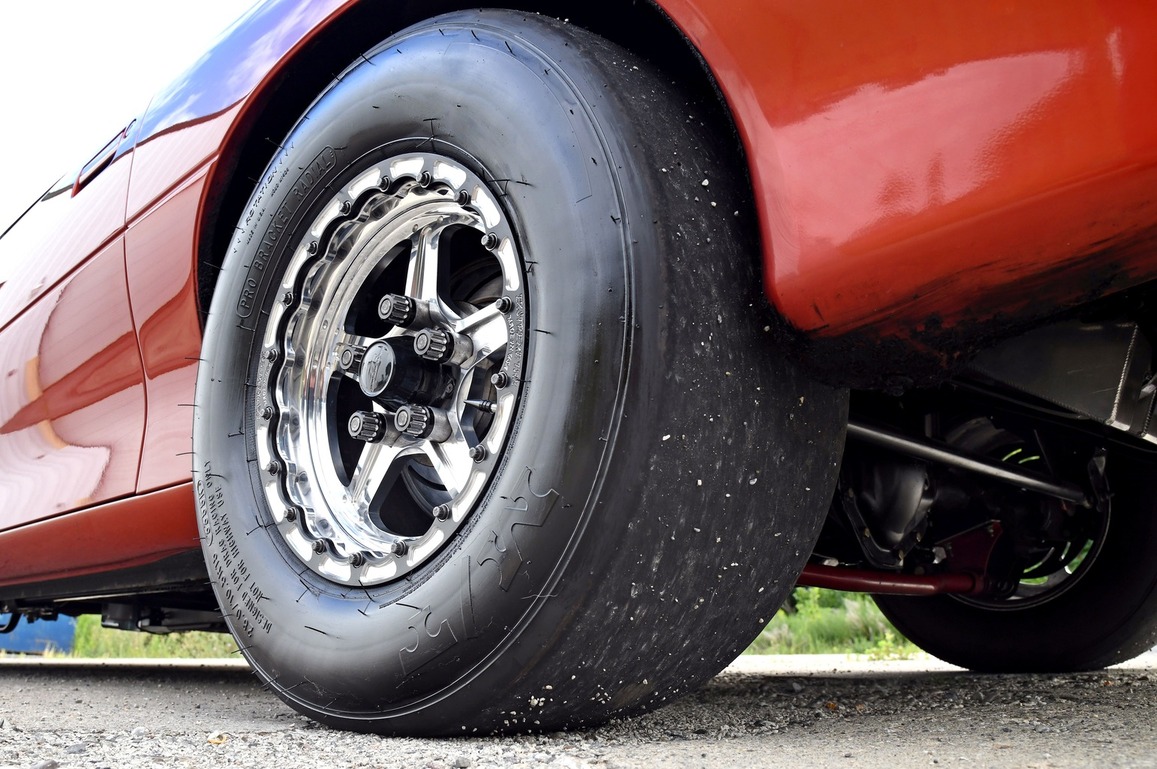 Check out this Camaro: The Scott's LS Swapped 1969 Chevy Camaro
Once you add that much power, everything needs to be stepped up a few notches. The suspension was upgraded with Racecraft, Motion Raceworks, and Midwest Chassis ingredients from front to rear. Menscer supplied the quartet of shocks this beast rides on and there are Strange drag brakes in all four corners.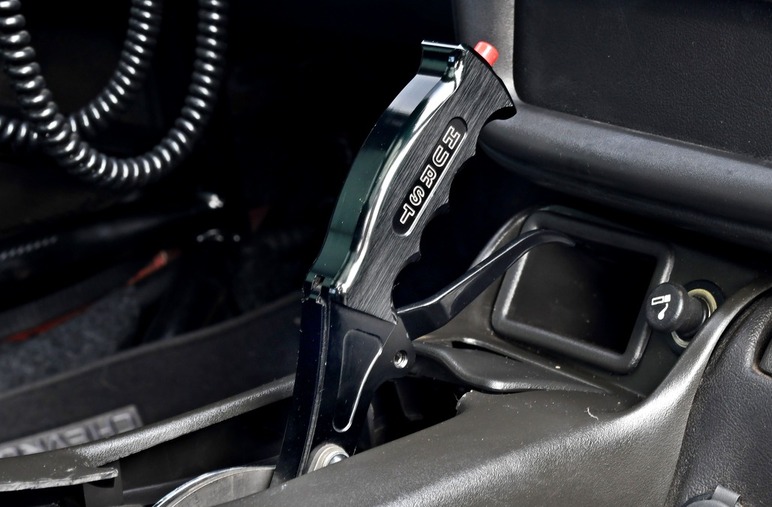 Shifting is done by a TH400 built by Accurate Transmission in New Haven, Connecticut, backed by a PTC torque converter with power sent to a bulletproof Strange Engineering Dana 60 stuffed with 4:10 gears. The 35-spline axles twist a pair of 15×10 Billet Specialties single-beadlock StreetLite wheels shod in Mickey Thompson Drag Radials in 275/65R15. Up front, 17×6 Billet Specialties StreetLites are wrapped in Mickey Thompson ET tires in size 26/4.0-17.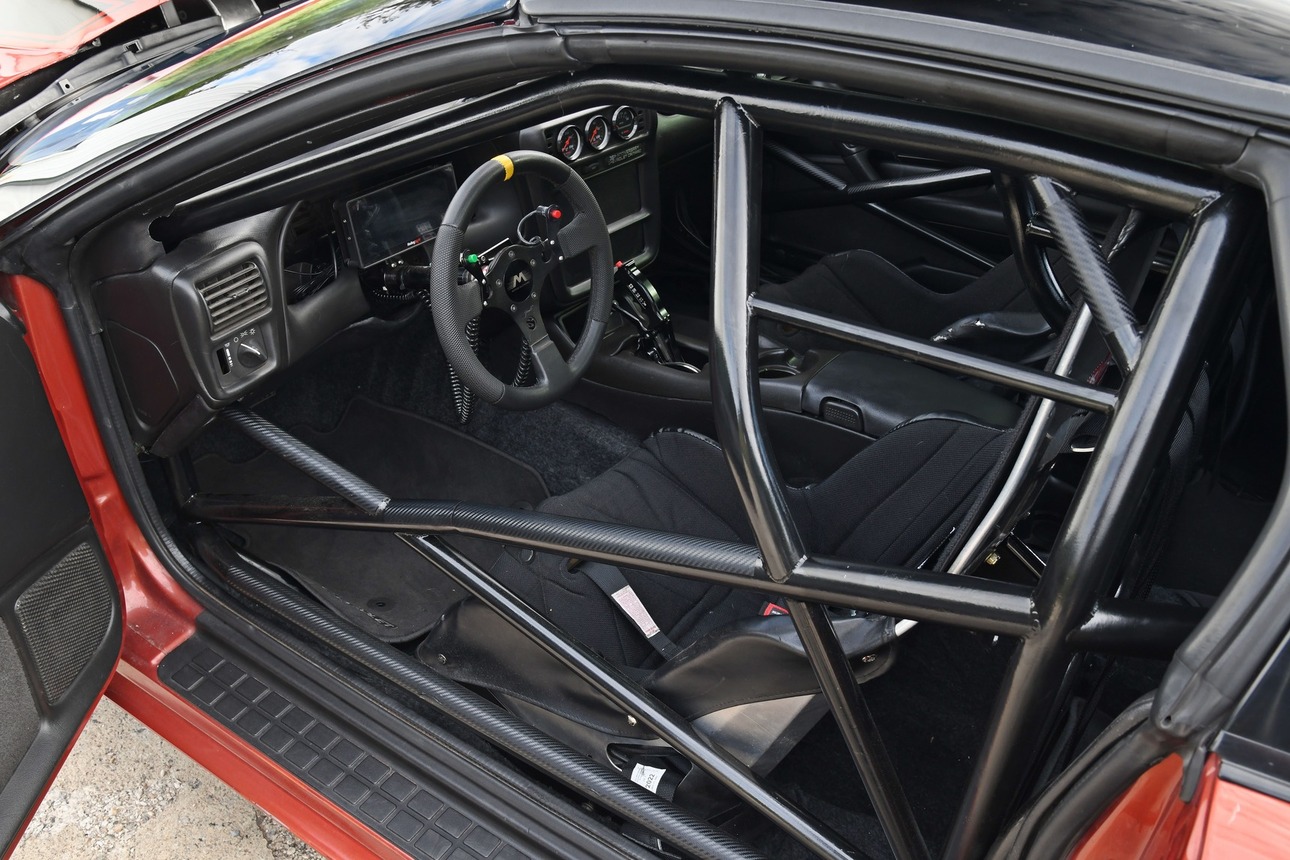 Of course, there is a safety factor when you're piloting a Chevy-branded "rocket ship" around town, so Paul had a 25.5 NHRA certified chassis/cage installed by Jeremy and Tommy at Northway Fabrication. Much of the interior is original, including the carpet, headliner, and door panels. Kirkey Race Seats with RaceCraft factory-location brackets were added as a necessity. A Grant Racing removable steering wheel with Strange Hub and Motion Raceworks buttons was added to help with entering and exiting this wild ride. Paul shifts gears via a Hurst Pistol Grip Quarter Stick, and a Holley EFI ProDash helps him check on the vitals.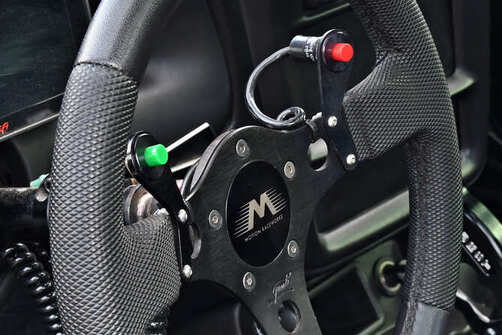 "I've developed an interest in drag racing over the years, but I made sure to keep it somewhat streetable so I could still take it on a cruise, drive it to work, or take it to a car show," Paul reveals. "My wife and I take it to get ice cream all the time, but at a moment's notice I can then take it to the track and run a 7-second quarter-mile lap. That's where I am today with it."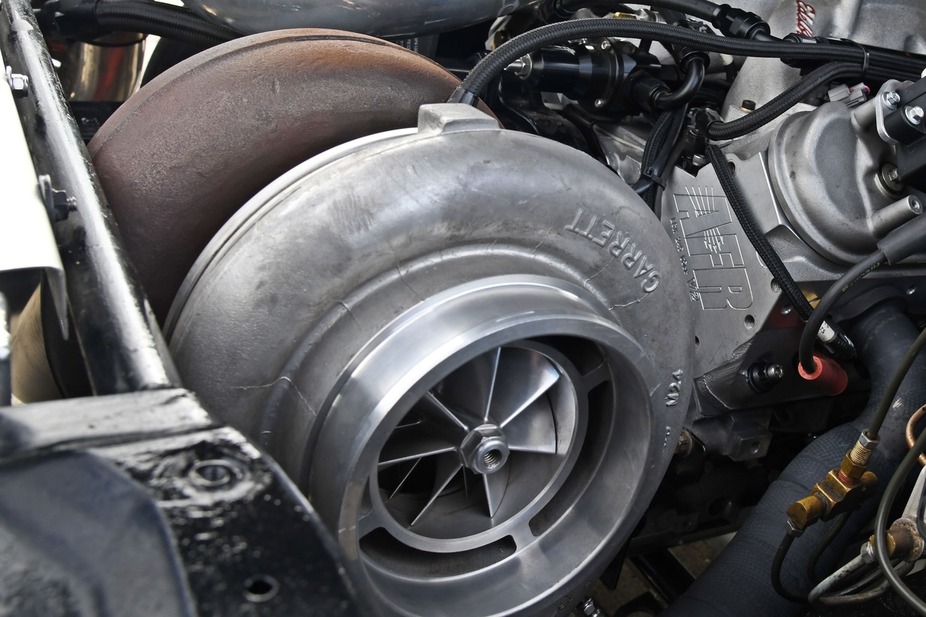 Paul sums up the build: "Besides the actual assembly of the engine, transmission, rearend, and the welding work, everything on the car was built and spec'd by me. I picked up the engine, transmission, and rearend and installed them all myself. What started as a completely stock car now has a ton of money, along with my blood and sweat into it as well. But I wouldn't have it any other way."
TECH CHECK
Owner: Paul A. Coppola
Vehicle: 2002 Chevrolet Camaro Z28
Engine
Type: GM LSX
Block: Aluminum Darton sleeved
Displacement: 434 ci
Compression Ratio: 10.5:1
Bore: 4.155 inches
Stroke: 4.00 inches
Cylinder Heads: AFR 245cc Mongoose
Rotating Assembly: Callies DragonSlayer Forged crankshaft, Manley Turbo Tuff I-beam Forged Rods, Wiseco Forged aluminum pistons
Valvetrain: Comp short-travel link bar hydraulic roller lifters, PAC 0.750-inch dual polished valvesprings with titanium retainers, factory rocker arms with Comp trunion upgrade
Camshaft: TKM Black Sheep custom ground turbo cam
Induction: 102mm Icon throttle body, Edelbrock Super Victor intake manifold, A2A ShearerFab 2,000hp intercooler, twin TurboSmart blow-off valves
Ignition: Holley EFI Dominator ECU with Holley EFI Smart Coil System
Exhaust: Huron Speed T6 F-body Hotside with 5-inch downpipe passenger-side fender-exit exhaust, twin Turbosmart wastegates—CO2 controlled with 2-inch wastegate driver-side fender-exit exhaust
Ancillaries: 94mm GT55 Turbo from Forced Inductions Turbos
Output: 1,400-plus rwhp
Fuel System
Tank: Factory-location, custom-built aluminum cell by Behind Bars Race Cars Pump/Regulator/Filters: Aeromotive 5.0 brushless pump with Aeromotive regulator and filters
Lines/Rails/Injectors: -12 PTFE line to pump, -10 PTFE feed, -10 rails, -10 PTFE return, Bosch 210-lb/hr injectors
Drivetrain
Transmission: Accurate Transmission TH400, PTC torque converter
Rear Axle: Strange Dana S60, 35-spline axles, spool, 4.10 gears
Chassis
Front Suspension: RaceCraft spindles, Midwest Chassis front suspension components, Flaming River rack-and-pinion, Menscer Motorsports coilover double-adjustable shocks with custom valving
Rear Suspension: Midwest Chassis rear suspension components, Menscer double-adjustable coilover remote canister shocks with custom valving
Brakes: Strange Drag Brakes, two-piece rotors and four-piston calipers front and rear, line lock.
Rollcage: 25.5 certified NHRA all chromoly chassis by Jeremy and Tommy at Northway Fabrication
Wheels and Tires
Wheels: Billet Specialties single-beadlock StreetLite rear 15×10, Billet Specialties StreetLite front 17×6
Tires: Mickey Thompson Radial rear 275/65R15 front Mickey Thompson ET Front 26/4.0-17
Interior
Upholstery: Factory
Seats: Kirkey Race Seats with RaceCraft factory location brackets
Steering: Grant Racing removable wheel with Strange Hub and Motion Raceworks Buttons
Shifter: Hurst Pistol Grip Quarter Stick
Dash: Holley EFI ProDash
HVAC: Factory
Exterior
Paint: GM Sunset Orange Metallic
Hood: VFN Fiberglass Sunoco Extended, paint by Gary Marr at BrushTrixx
Rear Wing: Custom-made aluminum strutless Drag Wing by Northway Fabrication
Parachute: Motion Raceworks Parachute Mount and Stroud 430 Chute