Building Hot Rods That Come in all Shapes & Sizes
By John Gilbert – Photography by the Author
Harold Clay's decision to open the doors for business to a hot rod shop wasn't an overnight proposition, but it was in the cards as a Yukon, Oklahoma, lad growing up with a great love for cars. Harold got his first car at age 13. It was a 2-Door 1957 Chevy Sedan with an empty engine bay. Harold's older brother told him about a totaled '67 Corvette with a strong 427 engine and a 4-speed transmission that ended up under the hood of Harold's '57 Chevy.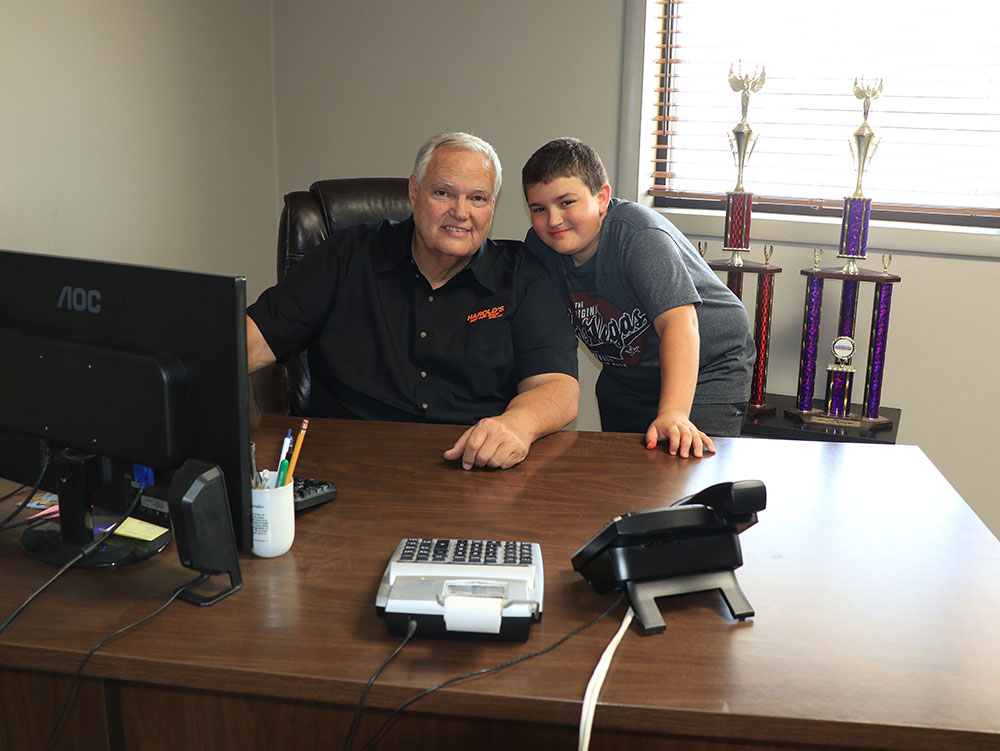 At 16 years old with a pocket full of gas money Harold jumped in his '57 Chevy and drove the 75 miles from Yukon to Enid, Oklahoma, to visit cousins but in the process met a girl. That was all it took; Harold decided it was time to leave the nest and move to Enid. Harold's home life was good. His dad was a good guy and a Freemason who had instilled an honest work ethic in his son.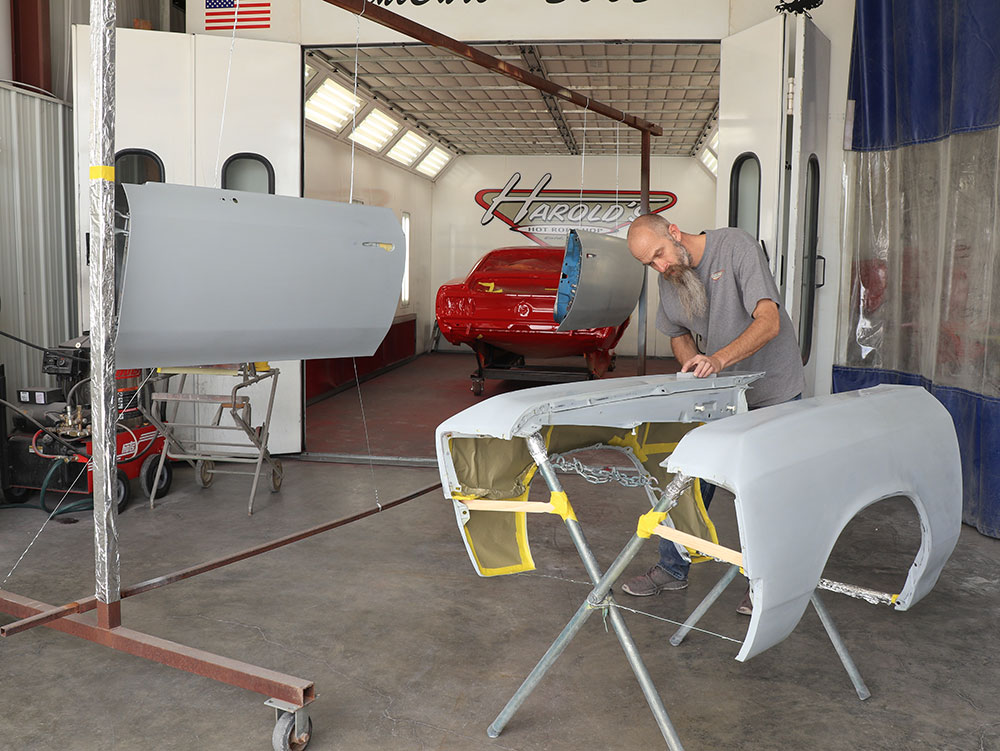 Read More: In the Shop: Scott's Hotrods 'N Customs
To raise money for the move Harold sold his '57 Chevy and thanks to a tip from Tim Gregg found a black '66 Chevelle Malibu for sale cheap. Harold met Tim at his cousin's house and as fate would have it a strong friendship evolved that continues to this day. Harold's first job in Enid was working in the butcher shop at a local meat market, but he wanted to learn how to do bodywork.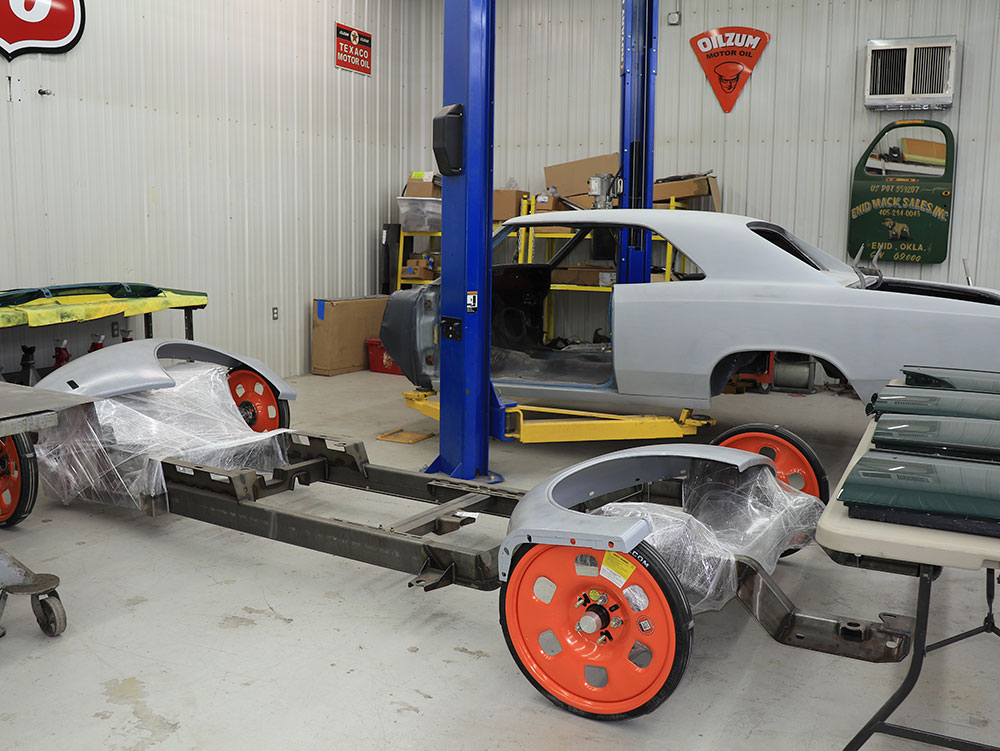 Gregg drove a badass '55 Chevy that he'd built and worked as a lead painter at Lewis Body & Glass. With Gregg's help, Harold got a job there too, working there while completing high school. At age 19 Harold owned a yellow '70 Oldsmobile 442 and quit working at Lewis Body & Glass to open a one-man stall in Enid. Above and beyond the body- and paintwork that a car came to Harold's stall for he would always include a complete detail, making the customer's car look brand new.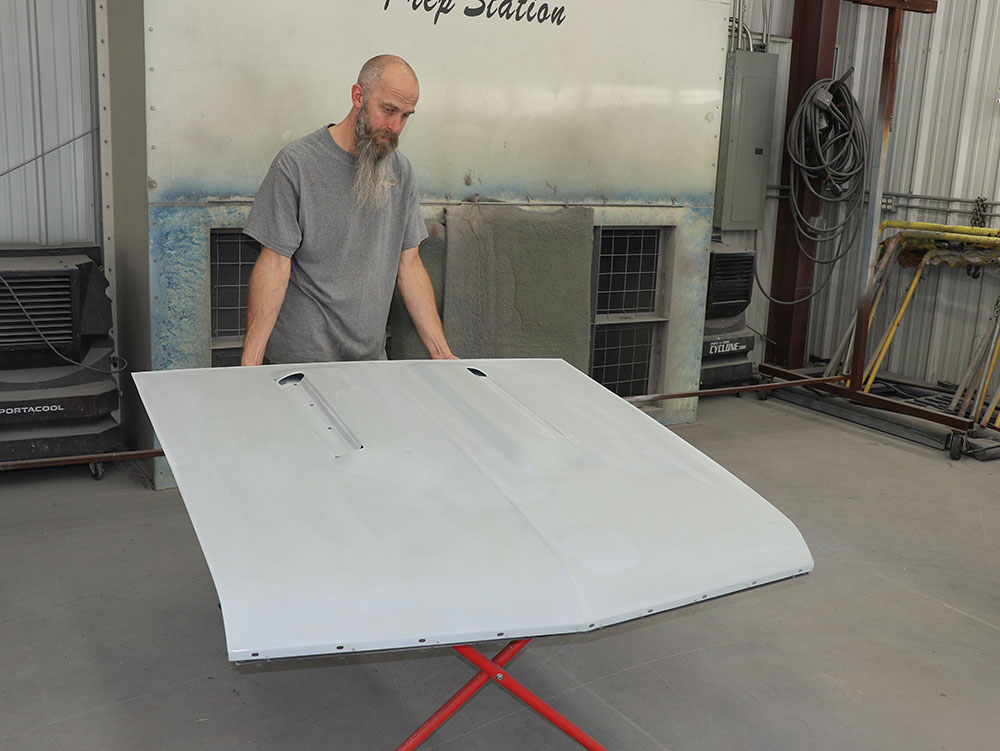 From the one-stall shop Harold moved to a much larger location on Oak Street in Enid and named it Clay's Collision Center. Harold signed on the line to finance major equipment ensuring state-of-the art capabilities and lived in the shop to concentrate every dime on running the business.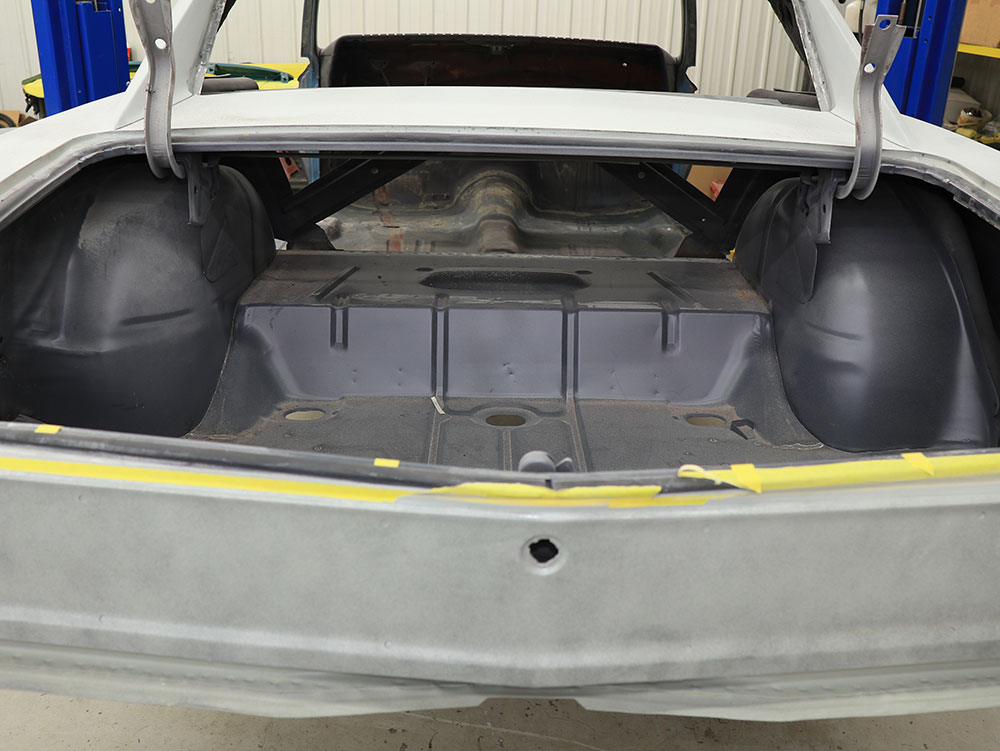 Read More: Alex Xydias The Man Behind The Famous So-Cal Speed Shop
Clay's Collision Center remained on Oak Street for 20 years and then Harold bought an industrial-zoned acreage on Spruce Street in Enid and erected a 20,000-square-foot shop, fortifying it with the latest equipment. Family run, Clay's Collision Center on Spruce Street has been there over 20 years and is managed by Harold's daughter, Shanda, and her husband, Ron Hay.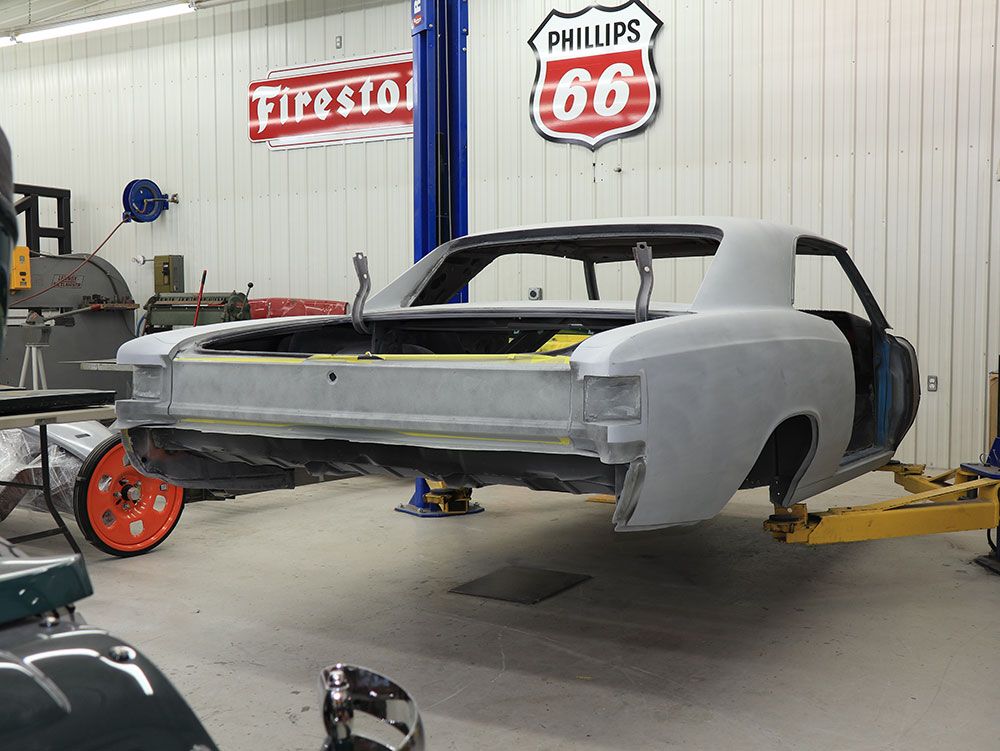 In 2009 Harold erected an air-conditioned and heated 5,000-square-foot building at the rear of Clay's Collision Center and Harold's Hot Rod Shop opened for business. Harold maintains an active hand in running the collision shop, but it's the long hours after the collision shop closes for the day where Harold can be found working in the hot rod shop. Harold's intention for opening the hot rod shop was to make a little money and have a lot of fun.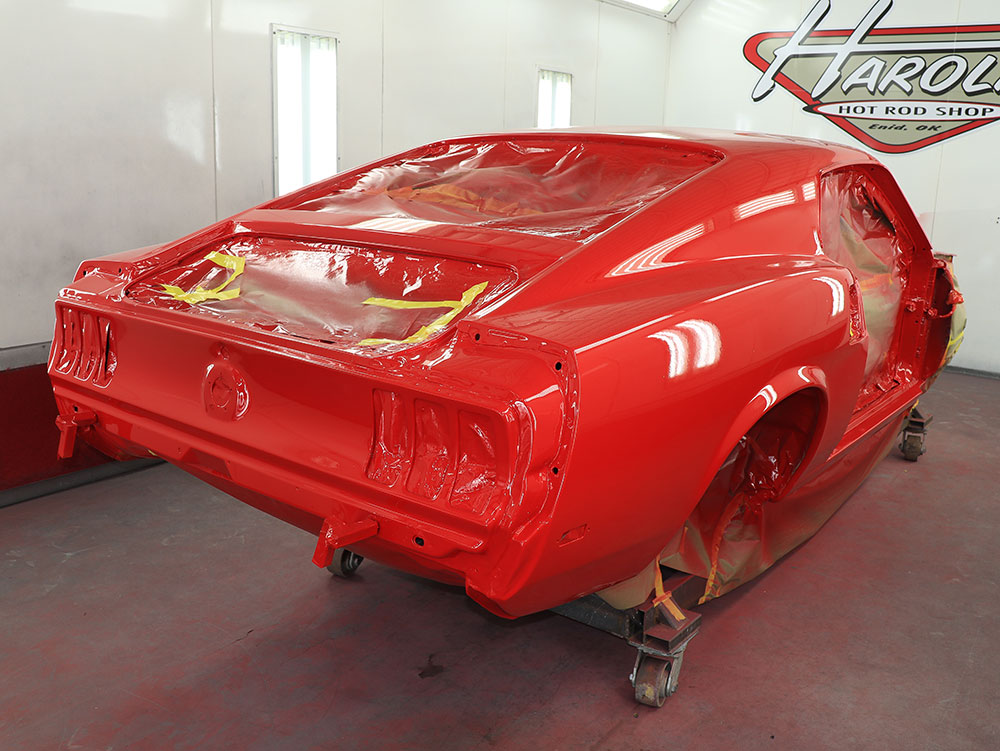 In addition to custom paint- and bodywork Harold took on building cars from the ground up. The funny thing is Harold has turned out to be one of his best customers—constructing dream cars for himself!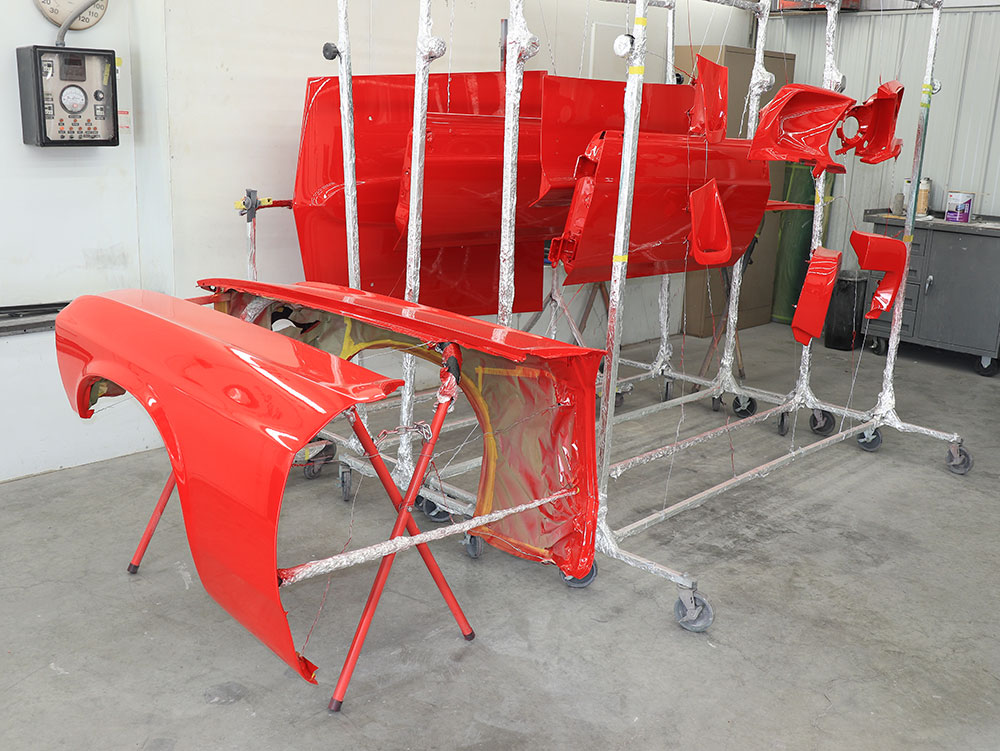 One of the most notable projects Harold built for himself was a recreation of Hayden Proffitt's Super Stock '62 Chevy Bel Air. After the Super Stock '62 Chevy was completed in four months' time, Harold and Proffitt spent a full season showing the car at Super Chevy Shows. Competing at custom car shows and winning led to features in the pages of Street Rodder, Vette, Classic Trucks, and Super Chevy magazines (and, now of course, Modern Rodding!).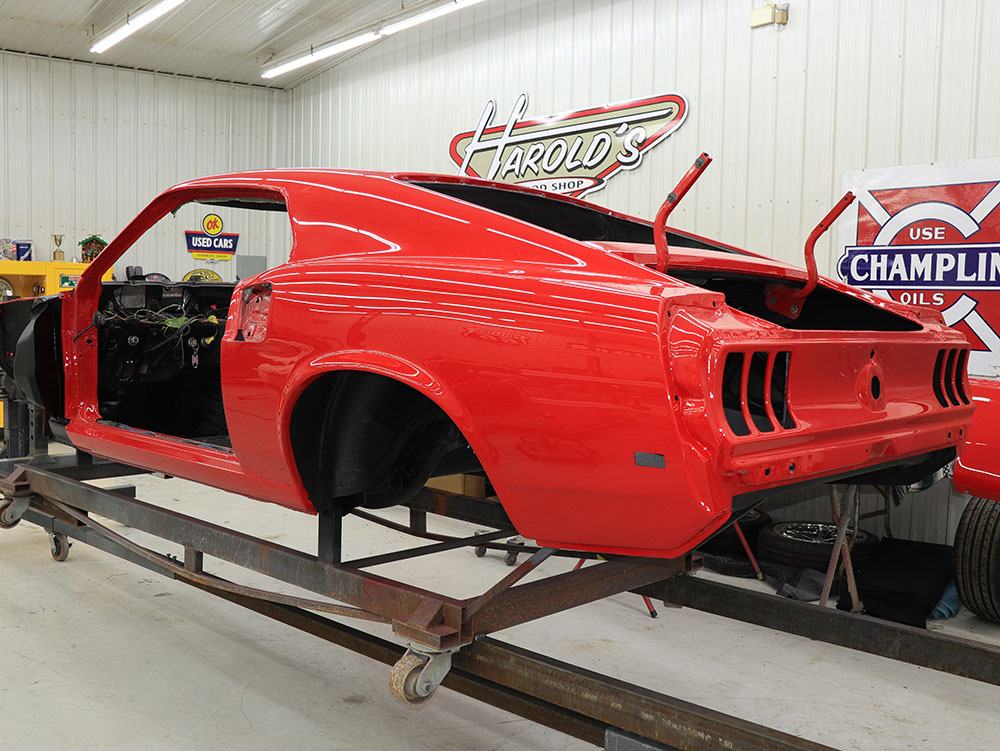 Harold's Hot Rod Shop reputation for producing flawless quality paint- and bodywork created an unexpected arena when owners of rare classic cars began inquiring about restoration work. In addition to First Place wins at the Grand National Roadster Show where hot rods reign supreme, Harold's Hot Rod Shop has garnered Concours d' Elegance First Place wins for classic cars at Pebble Beach, Amelia Island, and the San Marino Motor Classic.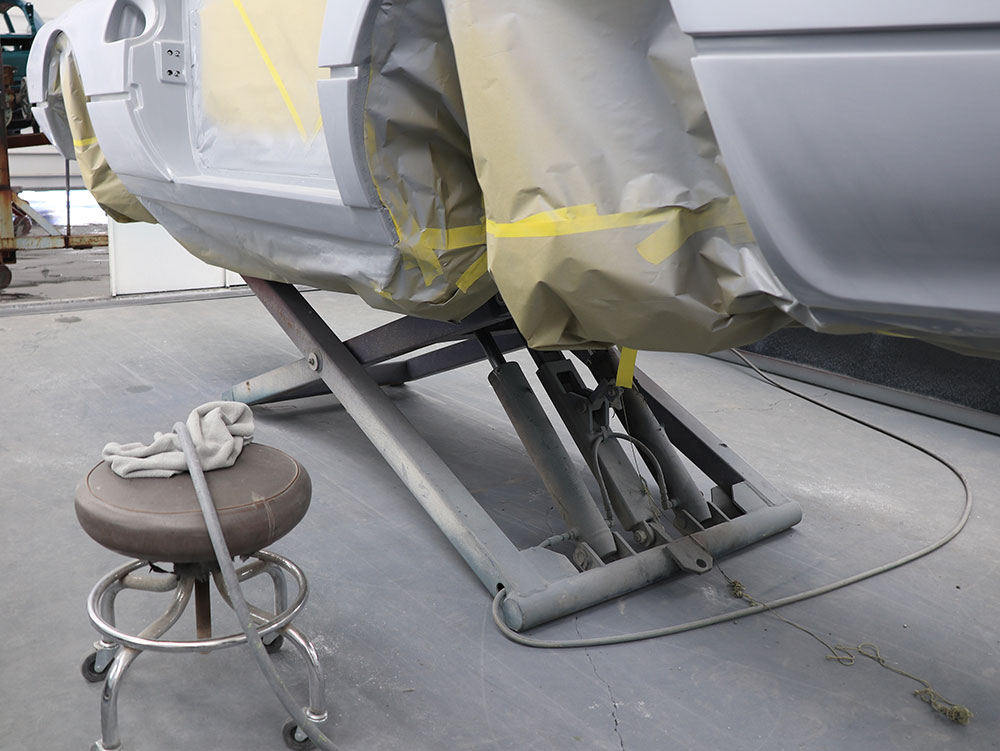 Read More: Hot Rod Shop Tour: Jimenez Bros. Customs
The recipe Harold's Hot Rod Shop uses to obtain show-winning results and produce cars that can be driven across the country without issues and in complete comfort is selecting the right sources for materials and components—that combined with Harold's expertise on how to do the job right. For paint and auto body supplies Harold relies on PPG products sourced locally at Randy Nunley's Carter Paint Company in Enid. For frames Harold has equipped over a dozen cars with Art Morrison chassis and is currently using a Roadster Shop chassis under a Chevy C10 project. Air conditioning always comes from Vintage Air and instrumentation from Classic Instruments.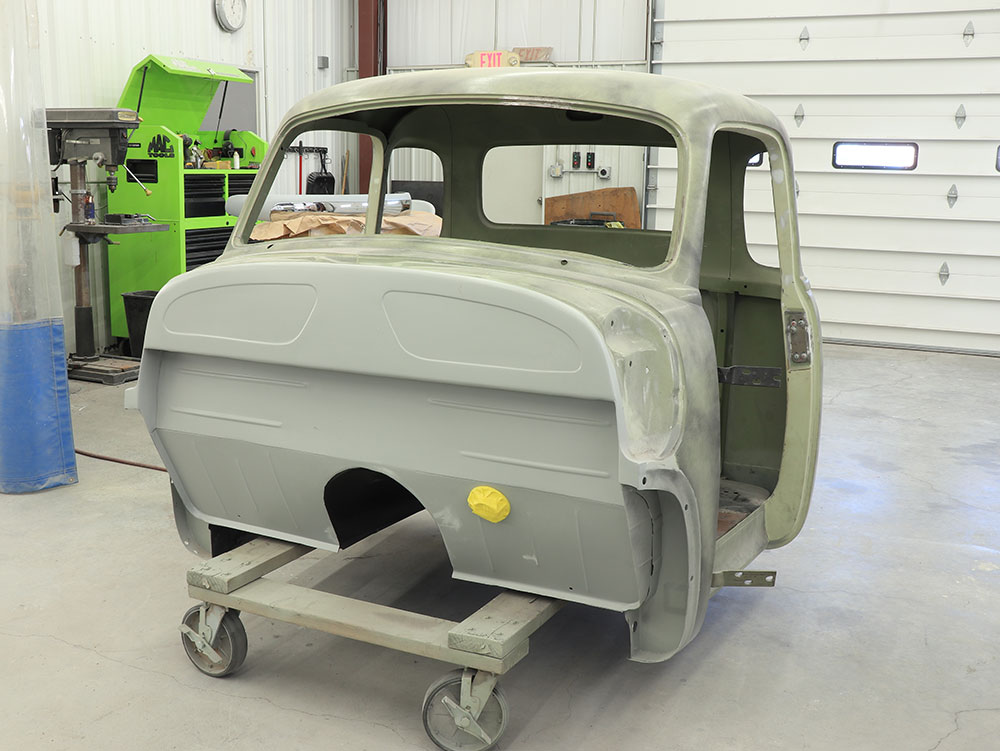 One never knows what type of vehicle they'll find when they visit Harold's Hot Rod Shop because the turnaround time for a project is usually quite brief, especially considering how labor intensive Harold's Hot Rod Shop job is. MR