Exploring Flat Tappet Cams in Modern Engine Building
By Evan Perkins – Photography by the Author
There was a time when the hot-rodding world was flat. Not in the ships-falling-off-the-edge-of-the-planet sense, but in that every hopped-up cam grind was of the flat tappet variety. They were plentiful, cheap, and easy to install. But, much like a vinyl record collection, are they still relevant in the modern performance scene?
In a world of roller cams, roller rockers, and a pace of life that is absolute grease lighting, we stopped to ask if some of the speed parts of our past still have a place in modern engine building. The response from today's aftermarket manufacturers was a resounding "duh."
"Hydraulic, flat tappet cams are cheap and still make plenty of power for most street-driven cars," Zach Woods of Speedway Motors says. "The other place flat tappets are still very common is grassroots dirt track racing."
"They are still relevant for enthusiasts doing restorations and for those with a low-budget engine build," Summit Racing's Carl Pritts points out.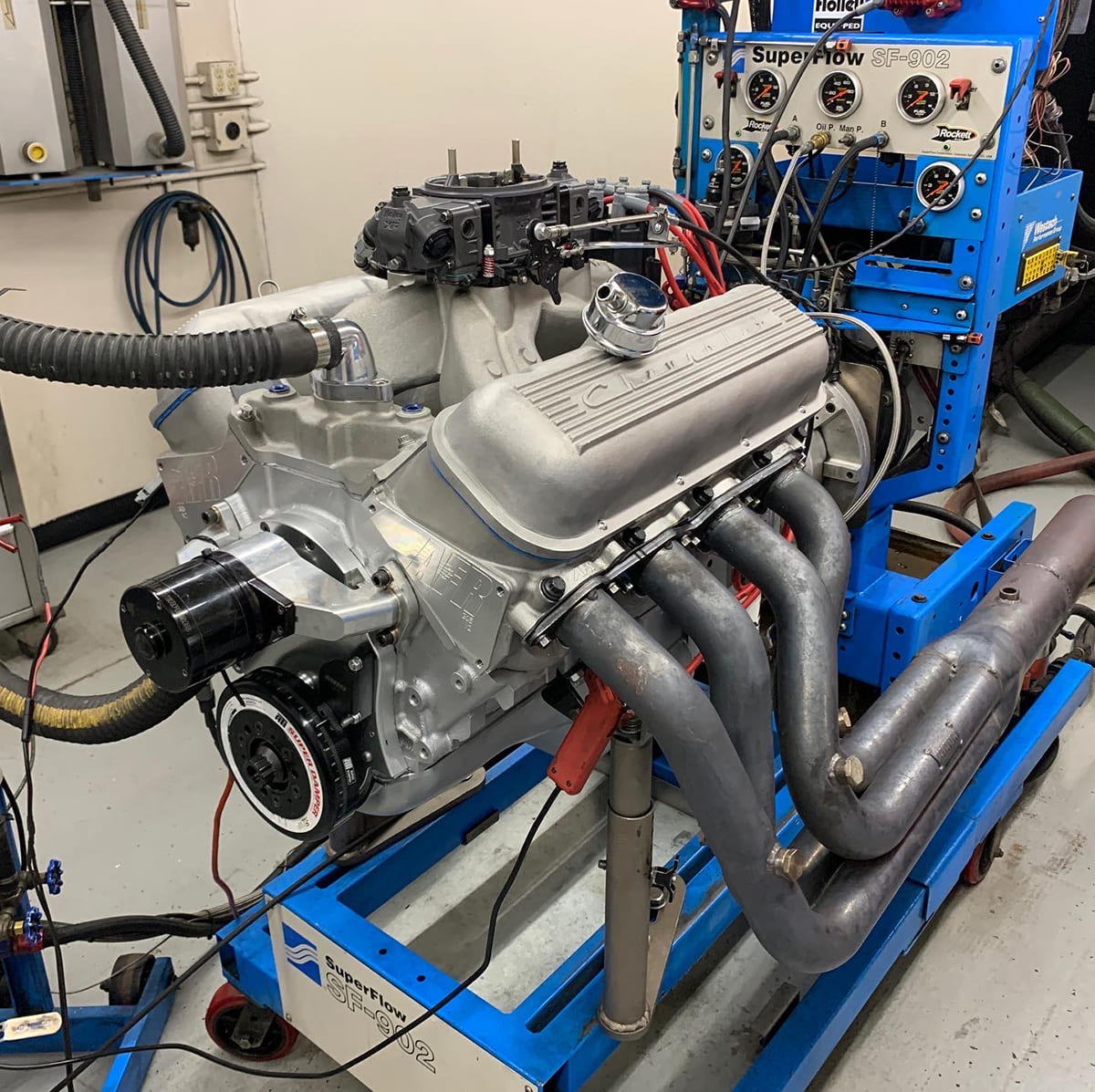 But, before we dive any further into flat tappet cams, it seems necessary to point out the difference between them and today's modern roller grinds. Chevy, in the late '80s, made the move to roller camshafts. This style of cam relies on a lifter with a wheel built into the end of it that rolls along the camshaft lobes. While it does reduce friction, to some extent, the main benefit of the roller cam is that it can open the valve at a much more aggressive rate than our humble flat tappet grinds. This means that for any given duration the valve will be at higher lifts longer than in a comparable flat tappet grind. Therein lies the benefits of a roller cam—but with complexity comes cost.
Roller lifters are more complicated to manufacture and hence carry a price tag significantly more expensive than a flat tappet setup. "Price is by far the biggest player," Comp Cam's Billy Godbold says. The lower the rpm and lift, the less performance you are giving up with a flat tappet camshaft.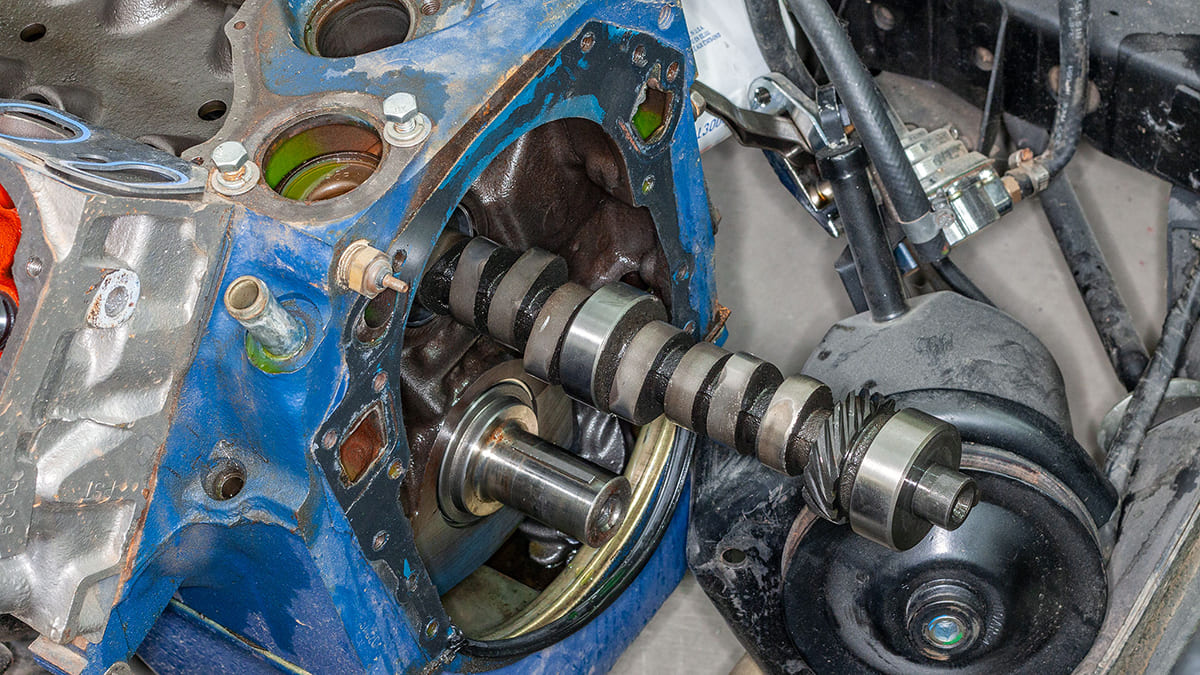 For most street engines and boulevard cruisers, a quality flat tappet cam will get the job done and still deliver enough power to put a smile on your face. However, installing a flat tappet cam does come with a unique set of break-in requirements.
Camshaft Survival Guide
There are two major things to understand when breaking in a flat tappet camshaft: good oil and proper break-in procedure.
While it's easy to think "oil is oil," when it comes to flat tappet camshafts, they have a very discerning palate–and it comes with a bit of a backstory.
"In the late '90s, the EPA started to notice that the phosphorous in the oil could attack the catalyst if too much was burnt in the chamber, reducing the life and effectiveness of a vehicle's catalytic converter," Godbold says.
"There are, however, still plenty of oils that don't have as many detergents and have plenty of ZDDP to help protect the cam and lifters," Woods adds.
While you've likely heard of "high-zinc oils" what's really being refereed to is Zinc dialkyldithiophosphates (ZDDP), which is an anti-wear additive that used to be a standard part of motor oil.
Using an oil that is chock full of the necessary ZDDP to adequately lubricate and protect flat tappet camshafts should be the first box checked on any flat tappet build.
The next concern when installing a flat tappet cam is break-in procedure.
Unlike a roller cam, a flat tappet camshaft relies on a break-in process on first startup. The cam lobe and the lifter need to develop a wear pattern, and their courtship is pretty rushed. Making sure things like carburetor adjustment and ignition timing are very close before the engine is started is key. One easy tip is to use a degree wheel when installing your distributor. This ensures you are within a few degrees of the desired ignition timing.
"The most important note is to immediately run the engine up to somewhere in the 2,500- to 3,000-rpm range at startup and try to vary it inside that range for 30 minutes," Godbold says. Too many people will turn it off, set the timing, play around with a few settings, and start it up a half dozen or more times before break-in.  Unless there is a fire or the engine is seriously overheating, you really want to get the cam break-in right on the first-time started."
"Try not to put yourself in a position where the engine would need to be shut down during the break-in process," Pritts agrees. "The assembly lubricant supplied by the camshaft manufacturer is designed to lubricate during cranking and will be thrown off the camshaft once the engine fires. If the engine cranks excessively or is stopped and started a couple times, the cam no longer has any lubrication and may fail."
Flat tappet camshafts are largely dependent on oil being flung off the crankshaft to help lubricate the lobes and lifter faces. During cranking, there is little to no oil being slung and a fresh flat tappet cam with no wear pattern can easily be damaged by excessive cranking.
Ultimately, it's not rocket science, but installing a flat tappet in today's era can save you some serious coin, and it will work great as long as you step in line with the wise words above.
Sources
AMSOIL
(800) 777-7094
Comp Cams
Speedway Motors
(800) 979-0122
speedwaymotors.com
Summit Racing
(800) 230-3030
summitracing.com