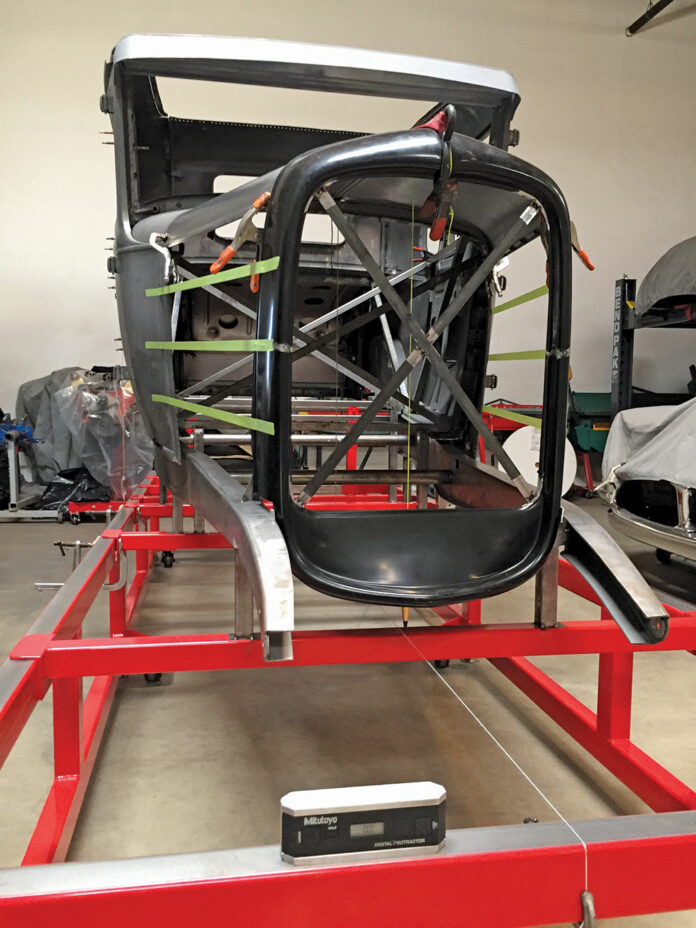 Part 1: Lowering the Lid on a 1932 Ford
By Tony Thacker – Photography By the Author
Guys typically don't read instructions, right? Well, I would suggest that before you dive into a roof chop you do a little research, which is exactly what Evan and Justin Veazie of the Veazie Brothers did before they jumped into the chop of Bruce Fortie's '32 Ford highboy three-window coupe. Why? Because it was to be their first ever chop.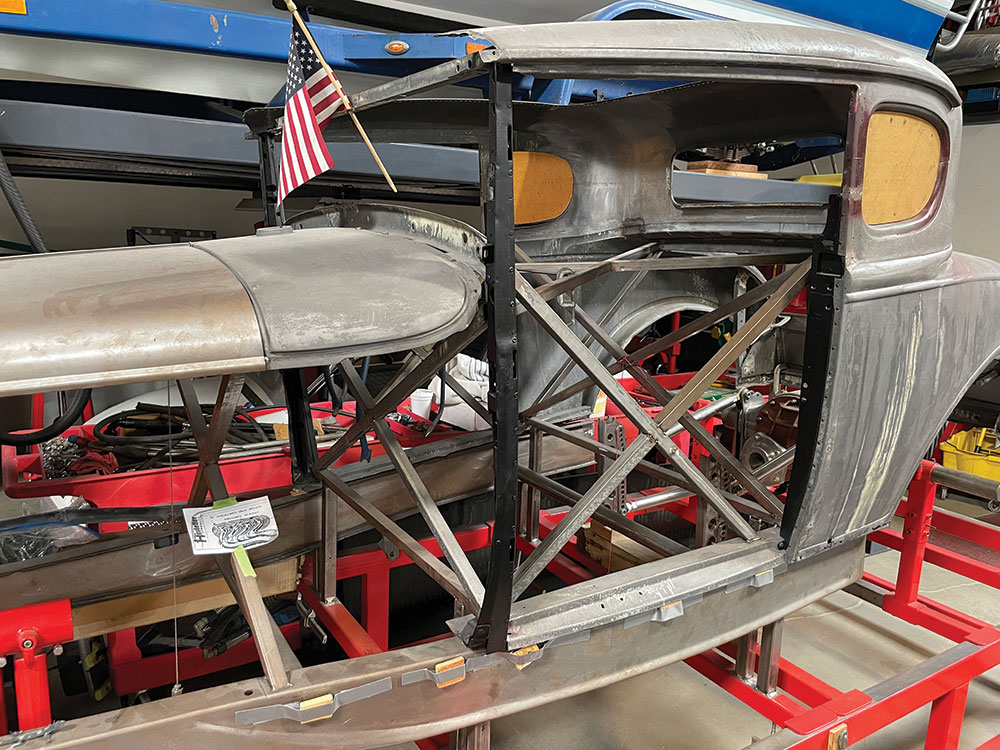 Evan called a few people who might know, like the Kennedy Brothers and Jimmy Shine, among others, and as you would expect got as many answers. The only answer was to plan carefully and then have at it.
Read More: How To Recess A Firewall On A 1934 Ford Five Window Coupe
Before any cutting is done the body has to be braced. In this case, it was a brand-new Brookville Roadster three-window coupe that one would expect to be square, and it was. If, however, you are chopping an old body, one that may have been repaired—more than once—you should check the body for squareness.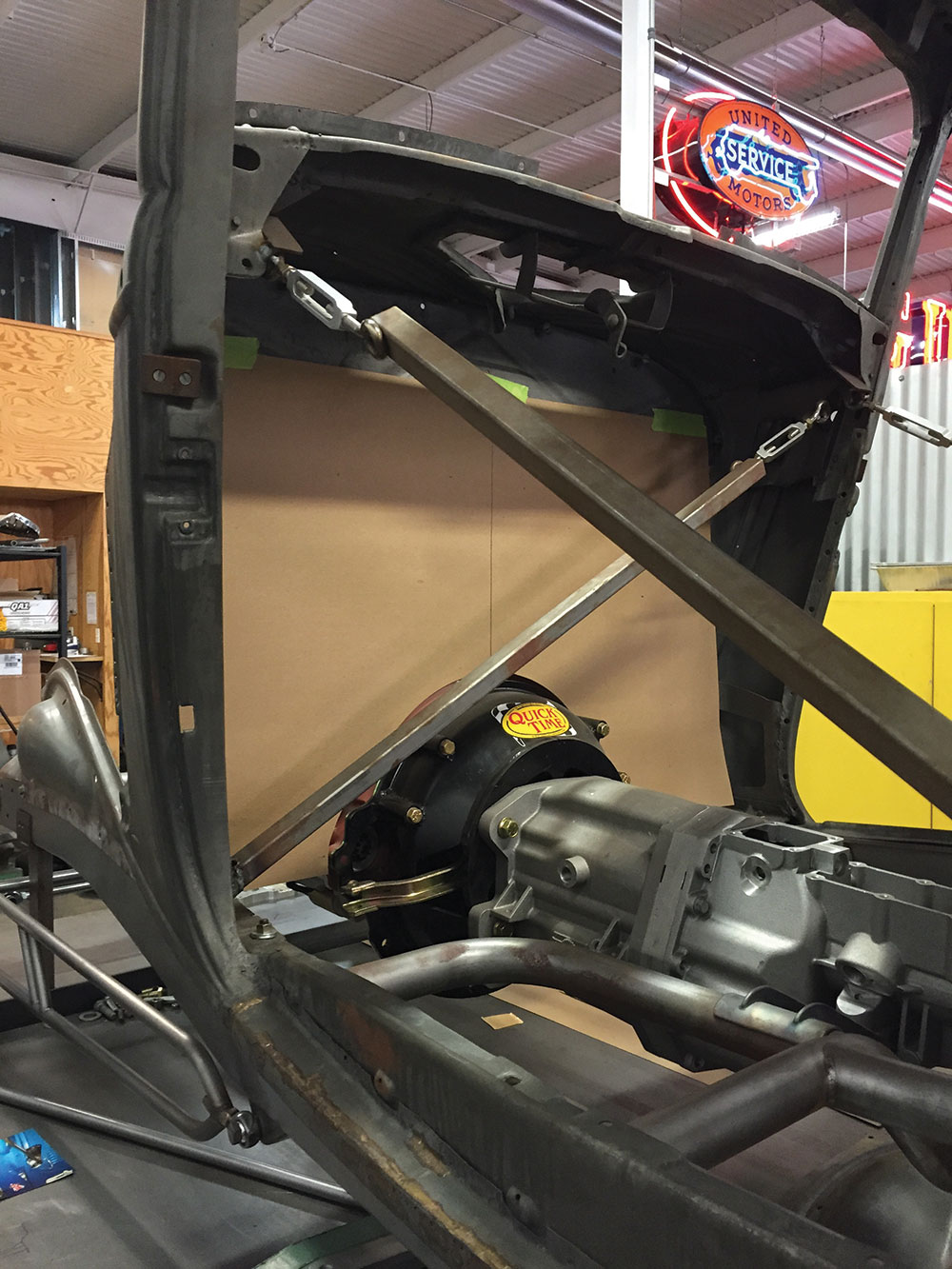 You can do this by bolting the body to a frame that you know is square or to a frame fixture. Next, hang some plumb bobs, preferably three at the front, center, and rear of the body before measuring every which way to make sure the body is square. If it's not then you have some pushing and pulling to do to get it into shape. There's no point in proceeding with the chop until you have the body square.
Once you have the body square you can begin to brace it. Most people, Evan included, use 1-inch square steel tubes and what you're trying to do is hold the body together when you take off the roof. It will have a tendency to spring apart so you need to tie it together front to rear, side to side, and diagonally. As with actually chopping the top, there are many ways to do this; it doesn't matter how you do it as long as you do it.
Read More: Fabricating a Custom Three-Piece Hot Rod Hood
Don't underestimate the work involved in bracing, particularly if like some builders you use turnbuckles to facilitate some adjustment. That is particularly useful on an old body that is possibly out of square.
Even after some extensive bracing Evan discovered that he had mounted the crossbrace from the bottom of the door up to the cowl too high and that had to be moved down. Of course, you can salvage the tubing and use it for another project.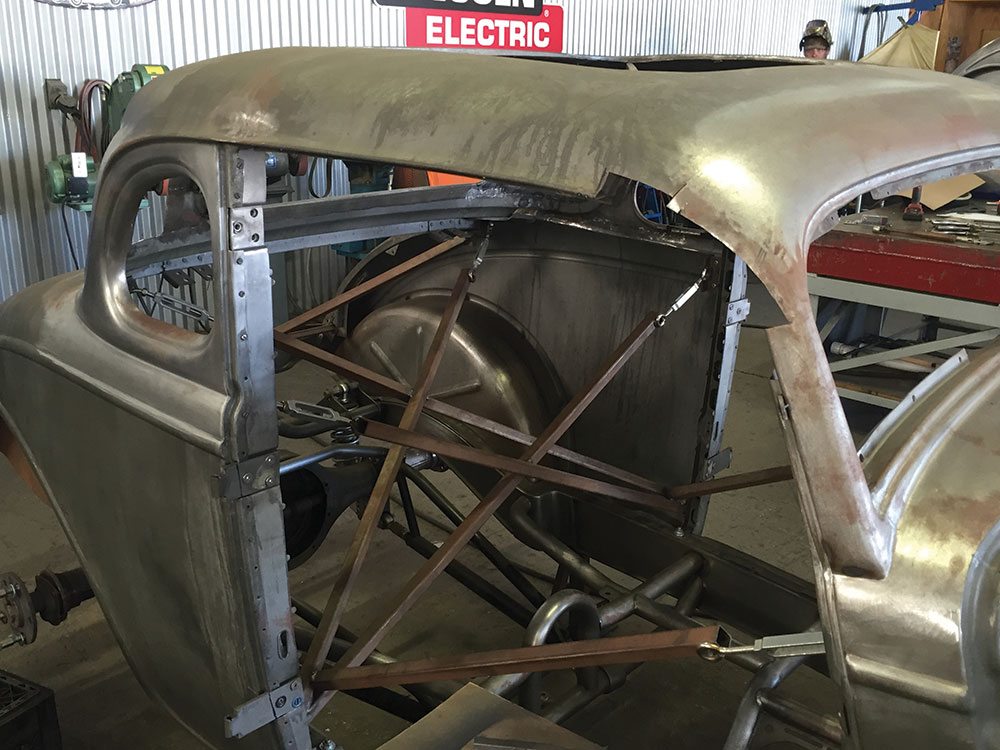 Considering he had never chopped a car before, Evan did a bang-up job and executed perhaps one of the best and certainly cleanest 2-inch chops I have ever seen. He did the major part of the chop in just one day, however, that did not include bracing, finishing, doors, and so on. That is to follow. MR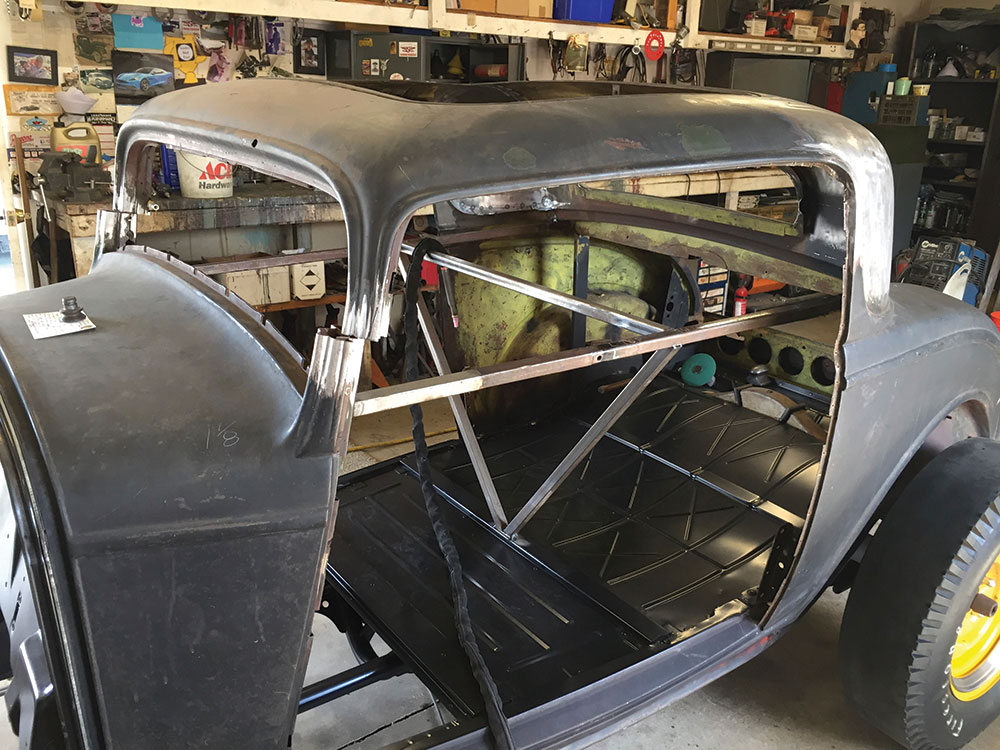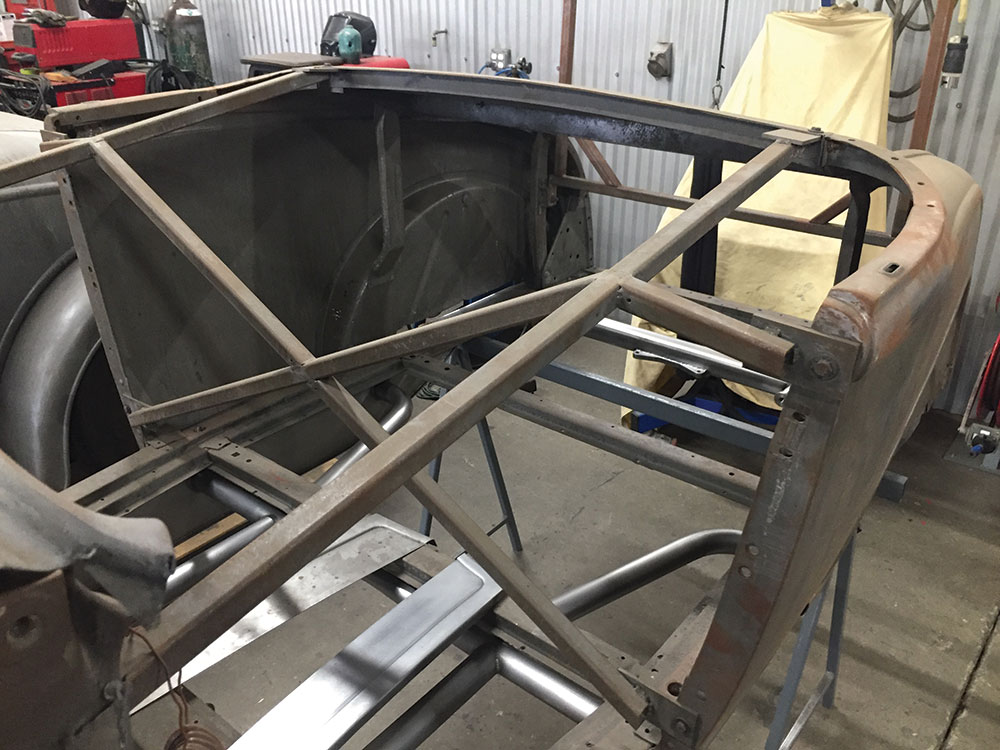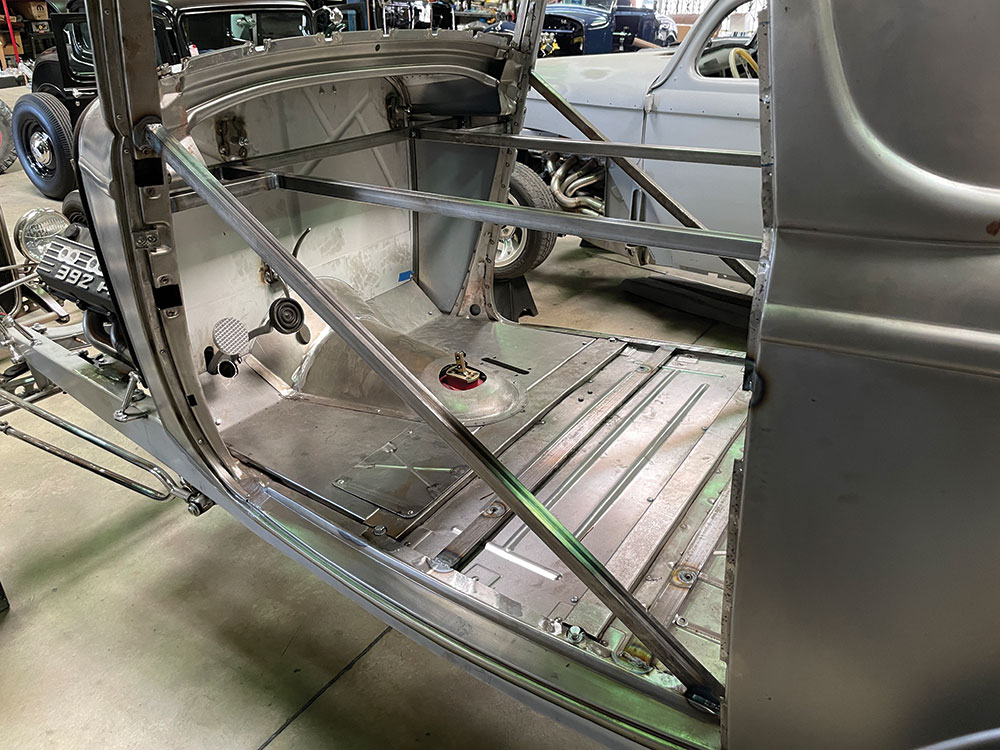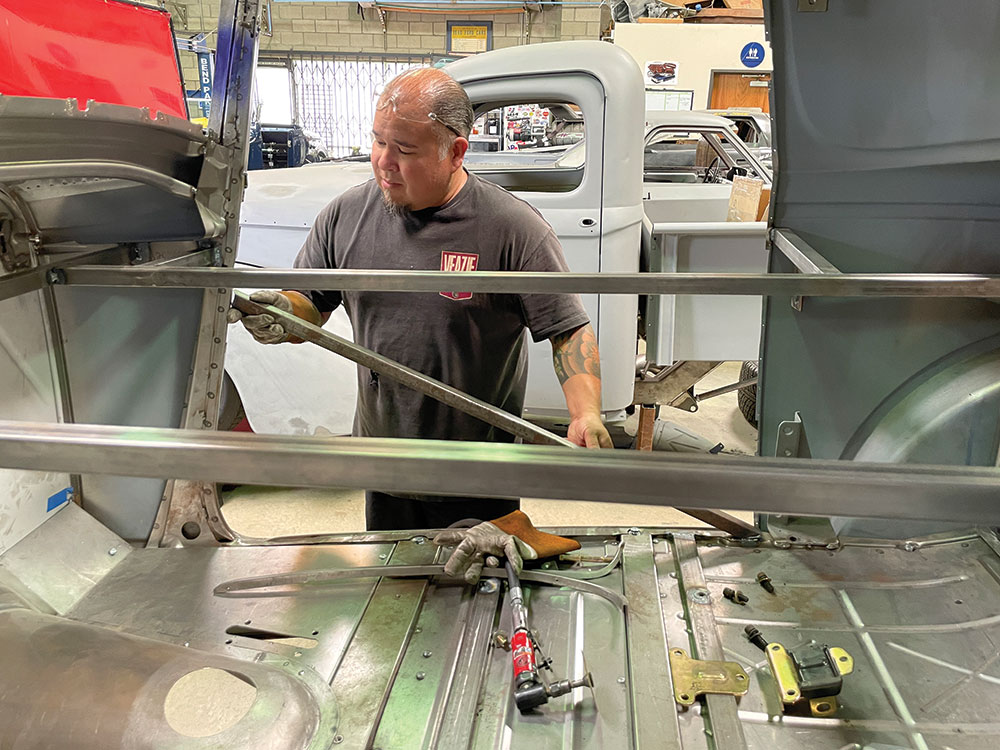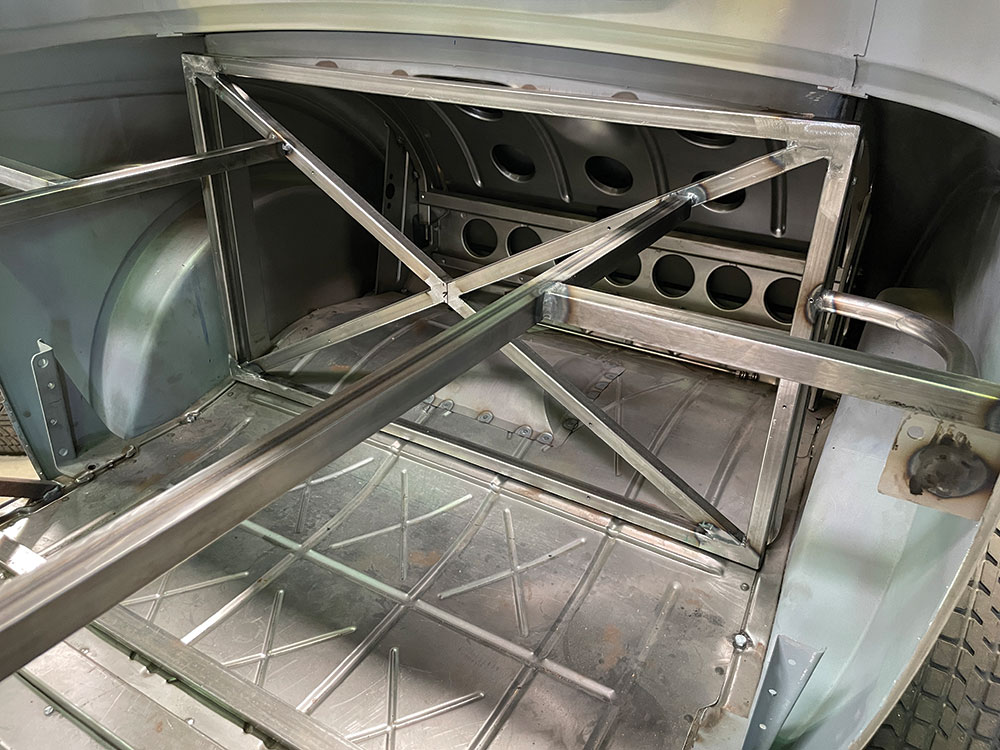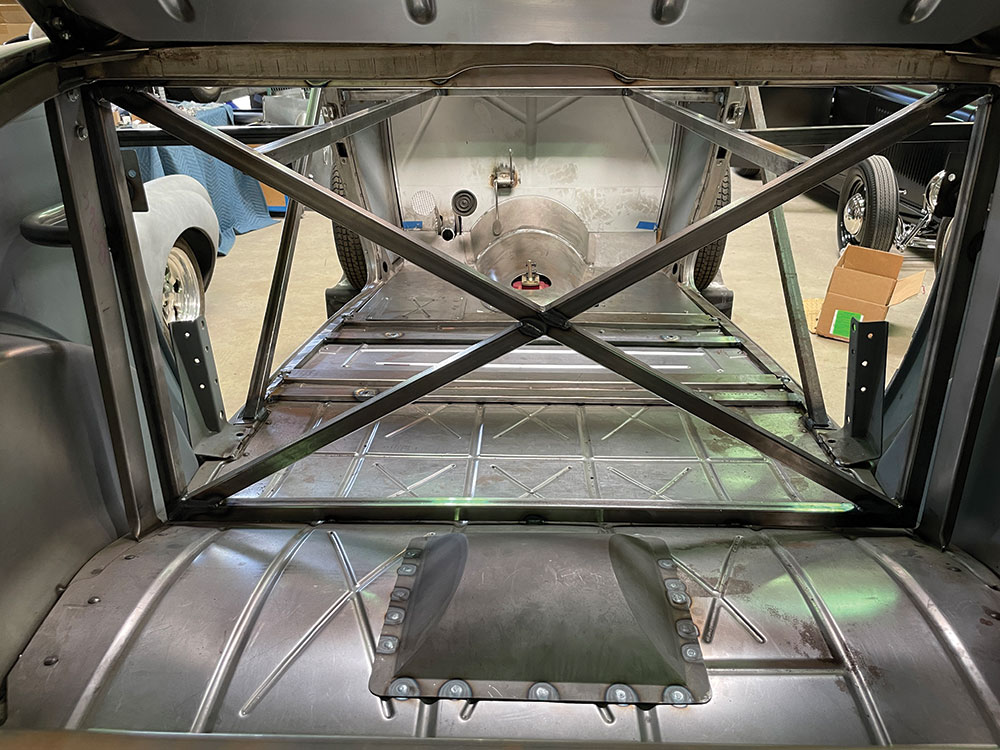 Sources
Brookville Roadster
(937) 833-4605
brookvilleroadster.com
Veazie Brothers Fabrication
(909) 438-6632