Classic Trucks Cruise The Rockton World Fair
By Chuck Vranas   –   Photography by the Author
There are so many reasons for owning a classic truck, with the most satisfying being the ability to top up the tank and hit the open road. Settling back into the seat with your favorite hits filling the airwaves while cruising to a destination as the sun cracks the horizon is about as perfect as it can get. After what seemed to be an eternity, due to the pandemic, it was awesome to hear that the Canadian borders were finally opened for travelers to visit once again. Nothing says welcome back better than a cool event that fuses nostalgia and traditionally styled classic trucks, hot rods, and customs for a truly memorable weekend. Now in its seventh year, Jalopy Jam Up, held in Rockton, Ontario, Canada, was revved up to greet truck and car owners after a two-year hiatus with a full schedule of festivities.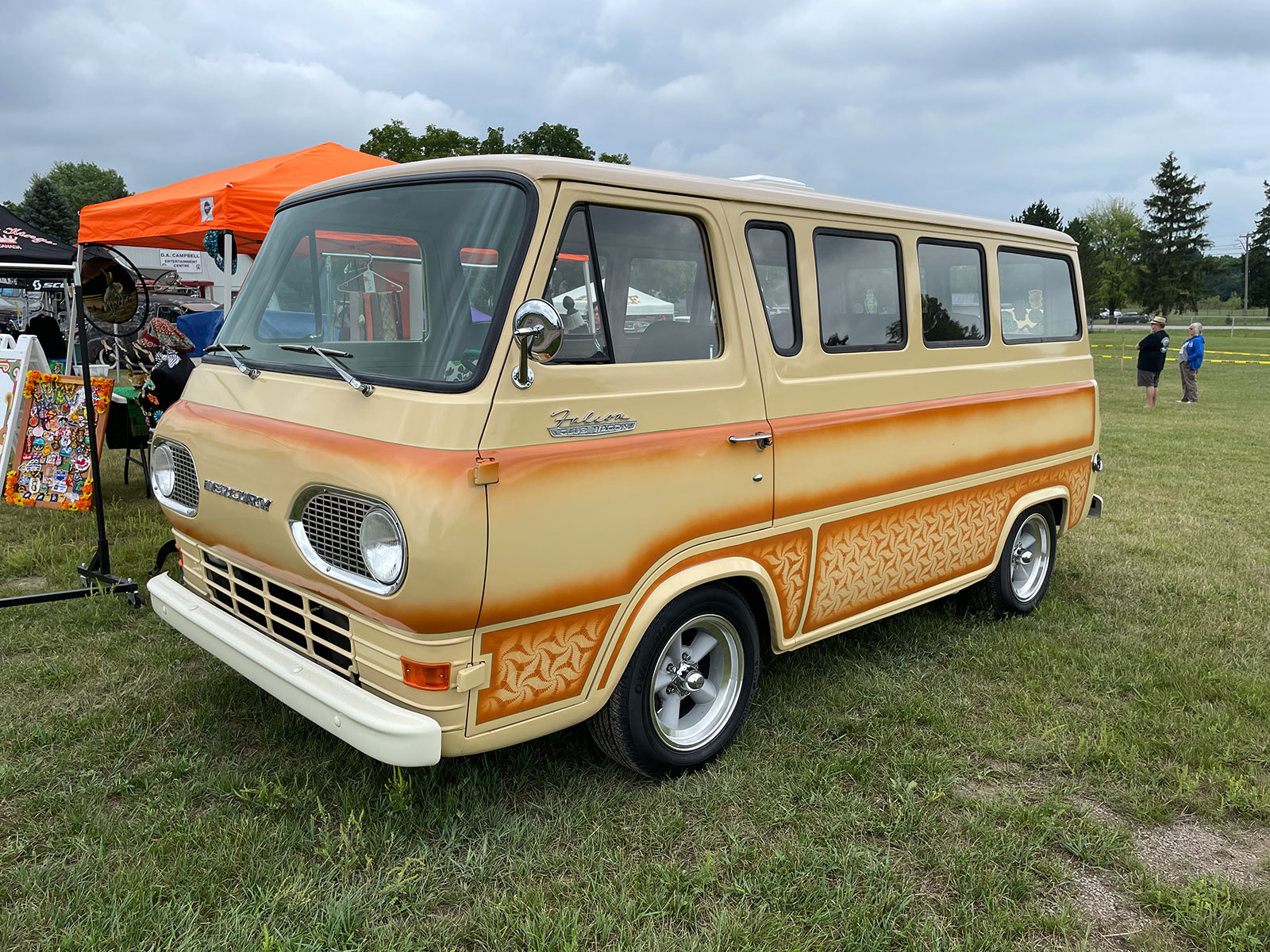 Read More: Wildfire Warrior: 1959 Chevy Apache
Taking place at the Rockton World's Fair, which is well-over 150 years old, is like stepping back in time, thanks to nearly 80 manicured acres with great roads to cruise on, vintage buildings, an open-air pavilion, and grandstands. It's a magical event that focuses on pre-'64 traditionally styled hot rods, classic trucks, and customs while also welcoming more modern-styled rides to a special parking area as well. With well-over 500 of the most-wicked rides from Canada and the U.S. in attendance, there were plenty of neat classic haulers to check out while digging the vibe. While there you could have enjoyed walking the grounds to check out a classic swap meet while also visiting with local builders and vendors, watch pinstripers lay down fine lines, and even stop to get some fresh ink from a tattoo artist.
Read More: THE ULTIMATE OLD SCHOOL 1969 FORD F250 HIGHBOY
Want even more? There was a traditional barbershop, minibike drag racing, vintage bicycle show, pin-up contest, and even an old-school pie-eating contest. The Jalopy Jam Up has always been well known for high-octane music through the weekend, showcasing some of the region's top talents. This year they raised the bar yet again with searing sets from the Hell Bent Rockers, Green Reflectors, Amy/DC, Mark Malibu and the Wasagas, Trucker Mouth, and The Pistolettes, all complemented by tunes spun by DJ Swankenstein. This is one event to definitely add to your calendar for next year. You can dig it all on Instagram @jalopyjamup.