By Brian Brennan   –   Artwork By Bo Zolland of Zolland Design
When I think of a 1940-41 Willys the first image that generally comes to mind is the nose-high gasser with the storied names on the doors, such as Stone, Woods, and Cook (although it says "Cookie" on the door, sometimes), the Big John Mazmanian gasser with its blazing Candy Apple Red color (which influenced my '29 Ford roadster), and the K.S. Pitman bright orange machine. It's what I grew up with. In fact, for many years I thought the 1940-41 Willys came with a blown Chrysler V-8. These A/GS cars typically had a large bore Olds or what would become the more popular Chrysler Hemi powerplant. With a blower firmly mounted to the intake.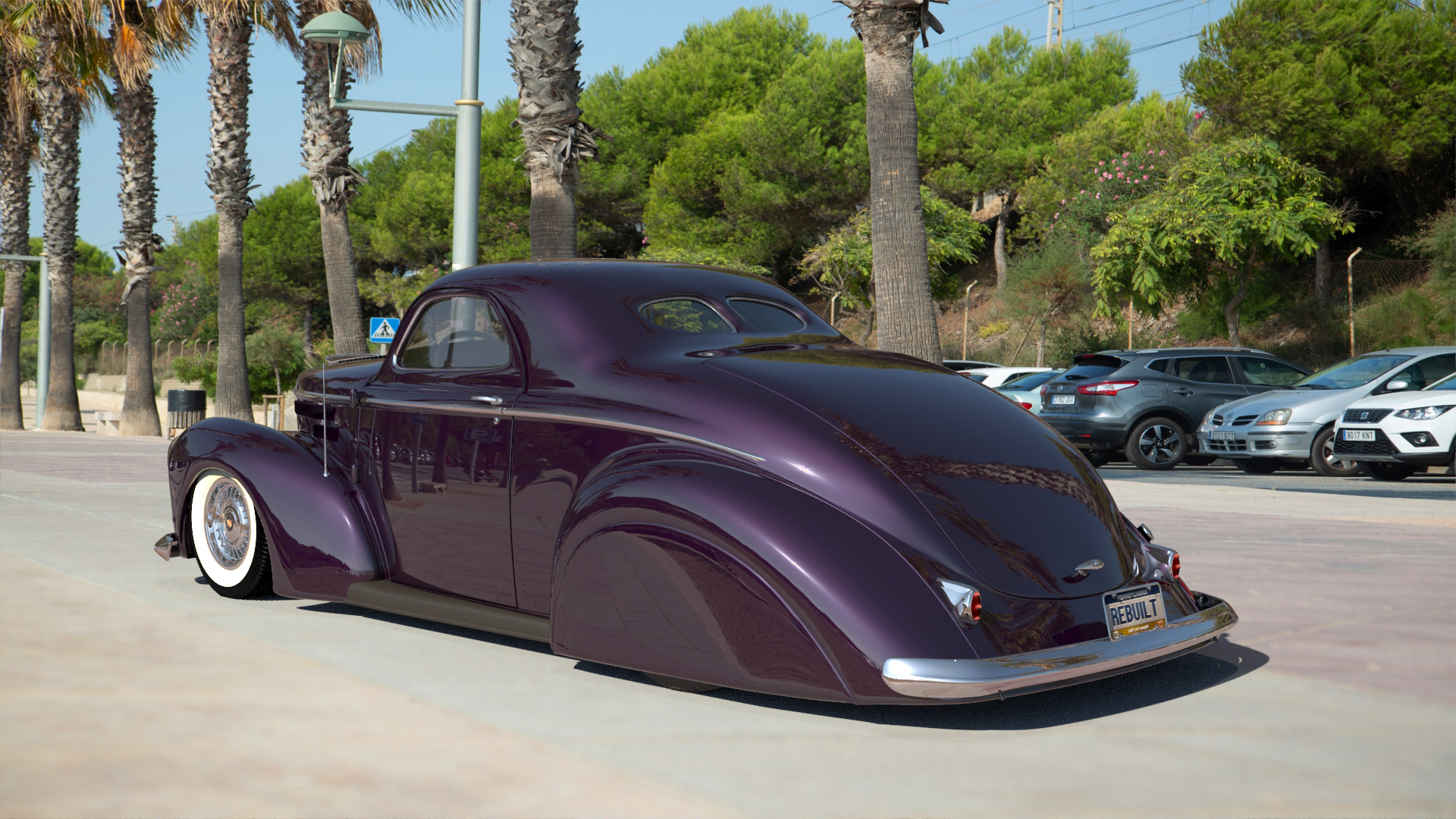 But I would be remiss if I didn't acknowledge that the '40-41 Willys also makes an impressive custom. One of my all-time favorites is the Emerald Green '41 Willys belonging to David Trent and built by Jason Graham of Jason Graham Hot Rods & Cool Customs. It screamed "kustom" all the while letting the world know that it is a '41Willys.
Well, that brings me to the moment when I receive an email with a great looking idea for a custom based on a '41 Willys from Bo Zolland of Zolland Designs. (Zolland is based in Sweden and their love of American iron is well documented.) So, look at these photo examples and tell me that isn't a great looking custom all wrapped up in '41Willys sheetmetal. We couldn't resist, so Zolland did give us a modern-looking gasser done the way many are put together today with the compulsory blower through the hood.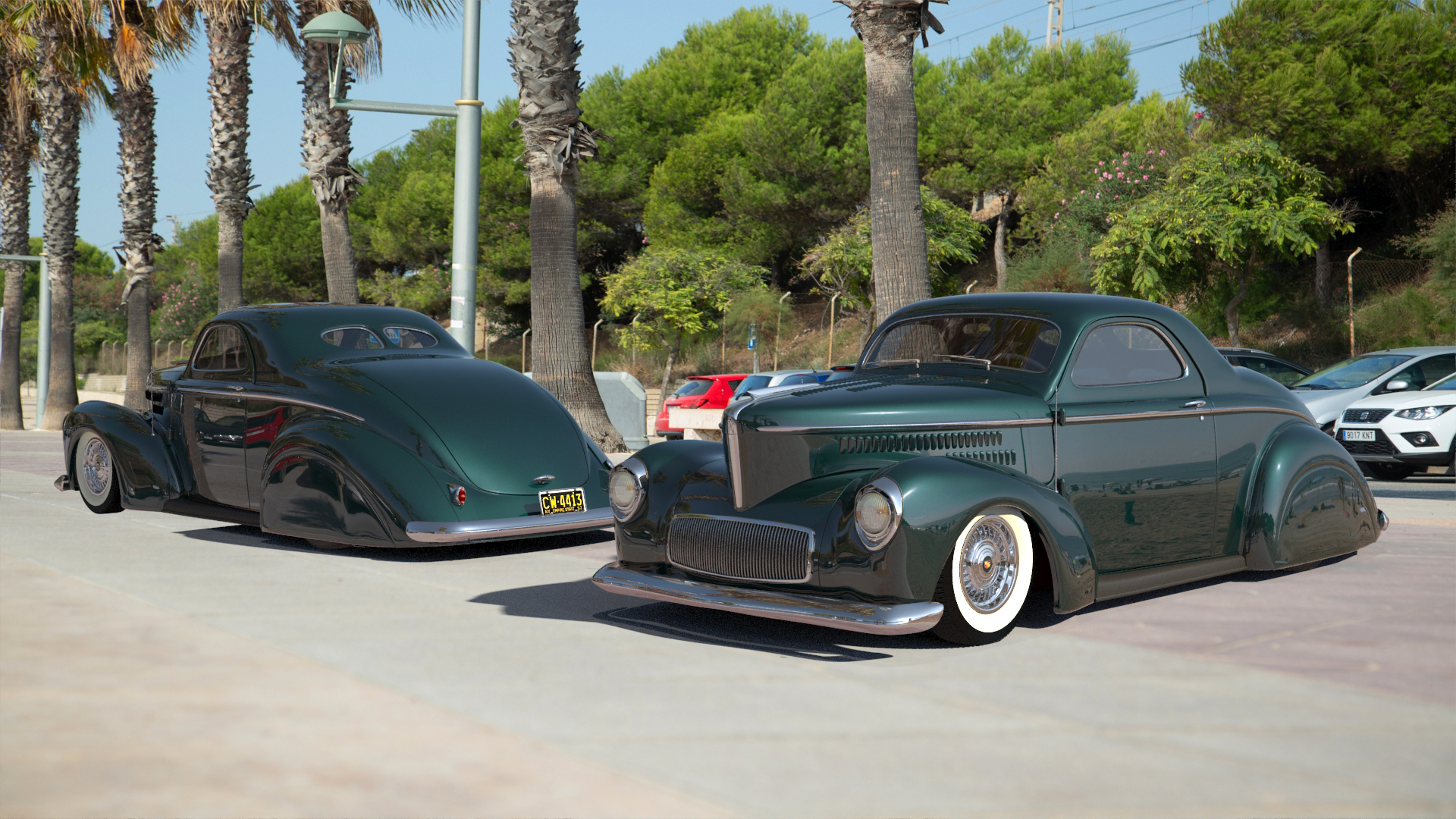 Zolland tells us he sees the roof chopped 3 inches and enjoys a subtle rake while the rear is stretched and smoothed. More sheetmetal appointments include the hood cut and lowered in front and what would a custom (or a hot rod) be without louvers, lots of them. The hood top and sides feature multiple neat rows of punched 3-1/2-inch louvers.
But the mods don't stop here. How about a handful of neat custom touches to the front and rear bumpers, wheels, fenders with skirts, and taillights. The bumpers, forward and aft, are massaged and originally come from a '51 Ford. The rear fenders are '39 Lincoln fitted with skirts and residing inboard are custom taillights. (Really, did you think it wouldn't have skirts?) Of course, the obligatory wide-whitewall rubber is wrapped around steel wheels with modified '59 Caddy caps.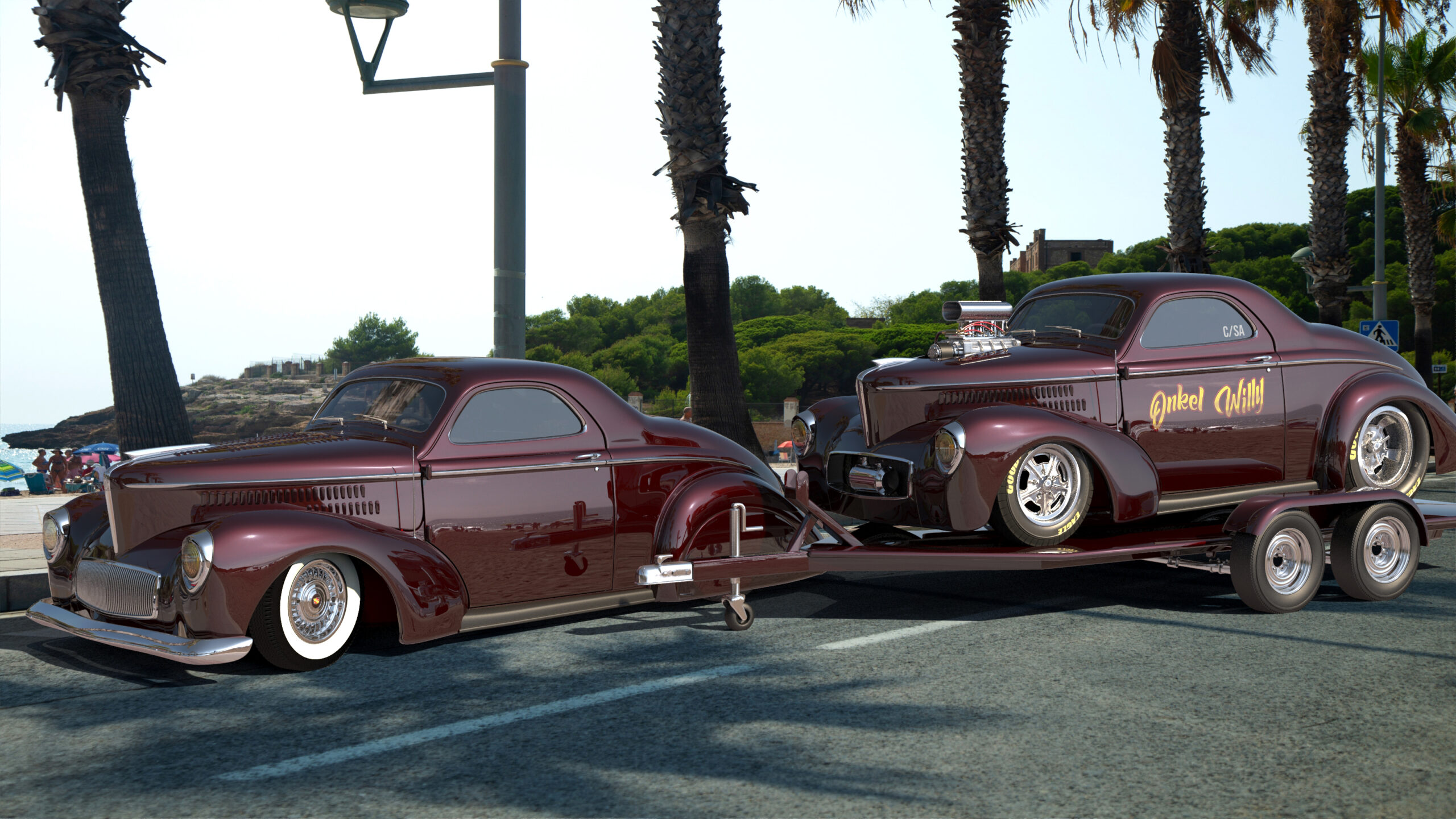 Although it can't be seen now, we can envision our custom powered with an LS3 V-8 but dressed up to look like a vintage 409 with an LS Classics kit … old and new in one package. Of course, we plan on driving our custom so let's have an aftermarket chassis that lets us enjoy all the benefits of ride and handling in one neat effort. Given this is the new millennium we also want the best inside for comfort so there will be a saddle tan leather interior to match the darker color we have chosen along with A/C and modern instrumentation with a vintage look.
Watch: 409 Dyno Run
Look at the one in plum and the one in a forest green and couldn't you imagine yourself being very "kool" and driving the lanes of the local cruise-in? I can.
Should you find yourself wanting to see more of Zolland's work, you can send him an email at info@zollanddesign.se or visit his website at zollanddesign.se/.