Suspension Upgrades for Them Ol' Tri-Fives
By "Rotten" Rodney Bauman   –   Photography by the Author
Why is "Guardrail" Willie Martin smiling? Well, it likely has a lot to do with his high school ride's suspension upgrade. Martin has owned this same '55 Chevy 150 pretty much straight-through since 1970. In fact, in slightly earlier years it served as the loaner car for Martin's family business: the original Ed Martin Garage.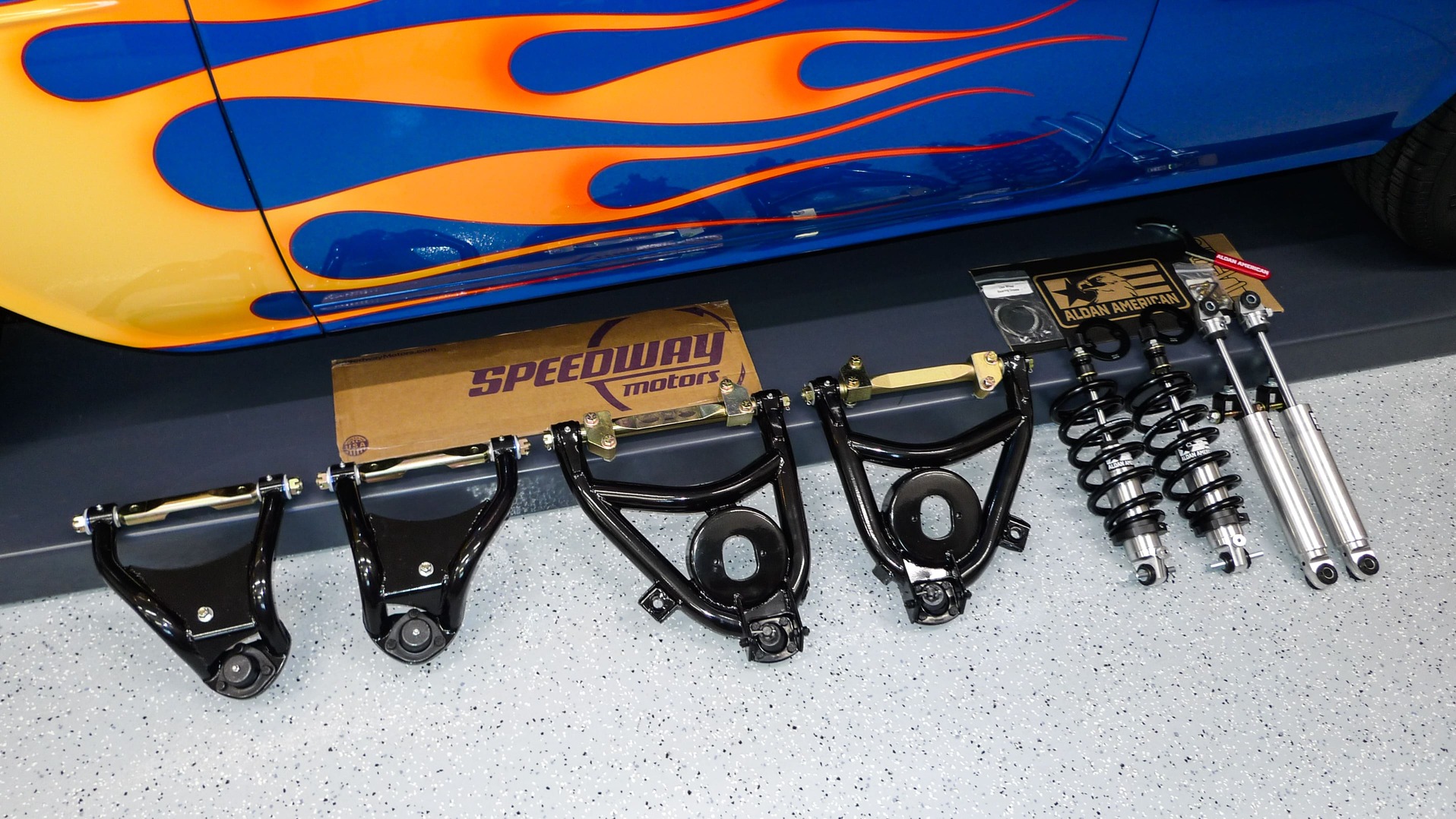 As a third-generation auto mechanic, Martin has enjoyed a long, successful run in the trade. That was back in Riverside, California. But back to his flammable '55—following a crash, and an off-frame rebuild, it's been together, on the road in its current configuration now for 22 years. During that time, it's also been driven—a lot.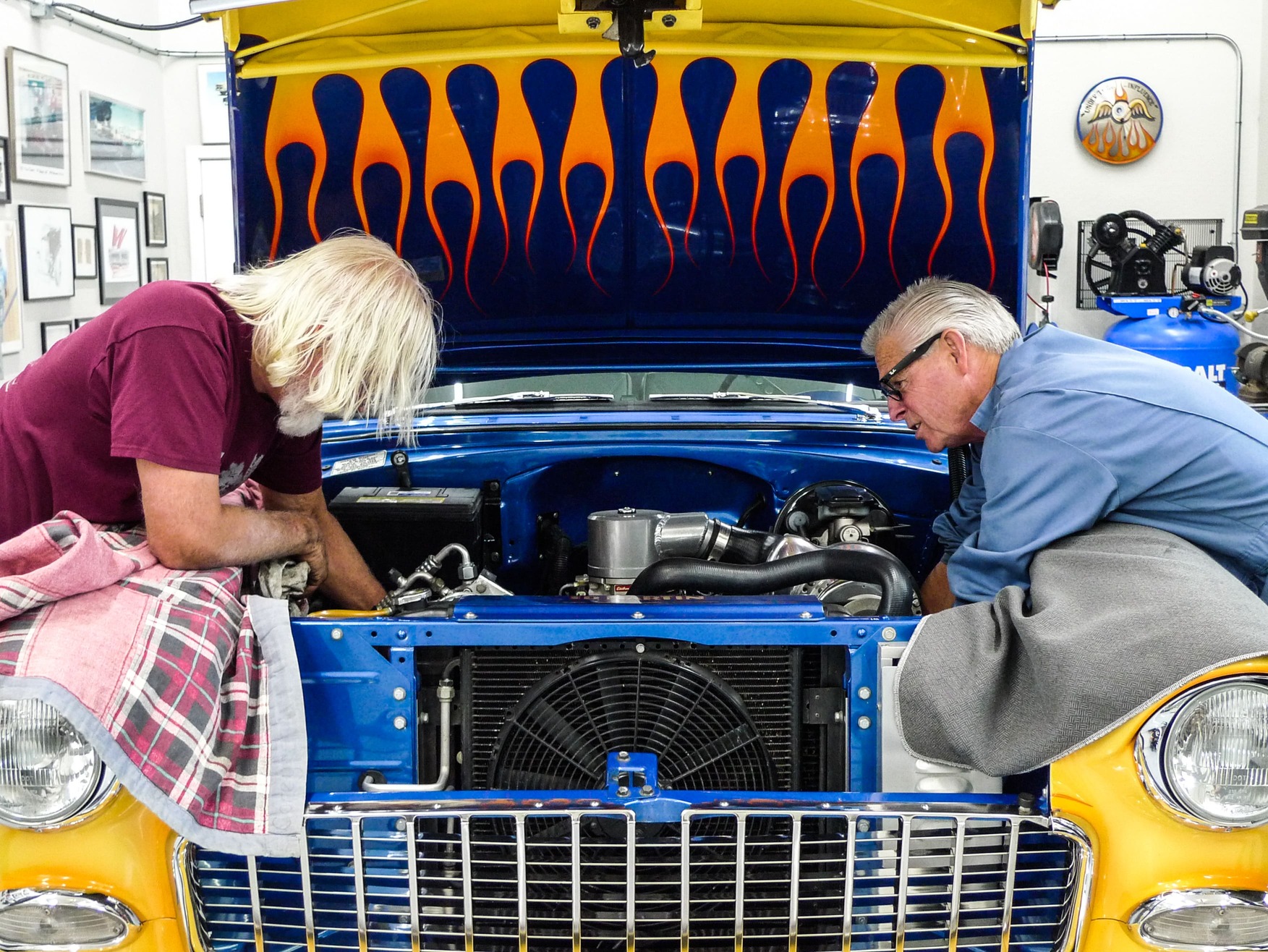 Just recently Martin took notice that the ol' Chevy's OEM stock-type control arm bushings were exhibiting signs of wear. Back when the car was last built, we didn't have the options that we have today. Tubular control arms, for example, weren't considered. Neither were coilover shock absorbers.
At the very least, it's time to freshen up our frontend suspension. A worthwhile suspension upgrade might be a bit or two more rewarding than just replacing worn bushings. We might as well gain adjustability for whatever kind of ride and cornering we might desire, right?
Read more: Part 1: Third-Gen Camaro Suspension and Brake Upgrade–The Front
With a little help from Aldan American and Speedway Motors we'll refine the ride and perhaps enhance the stance somewhat to boot. Apart from one leaky shock, the components we'll retire might be useful to a restorer, but first things first. We've got ourselves a job to do.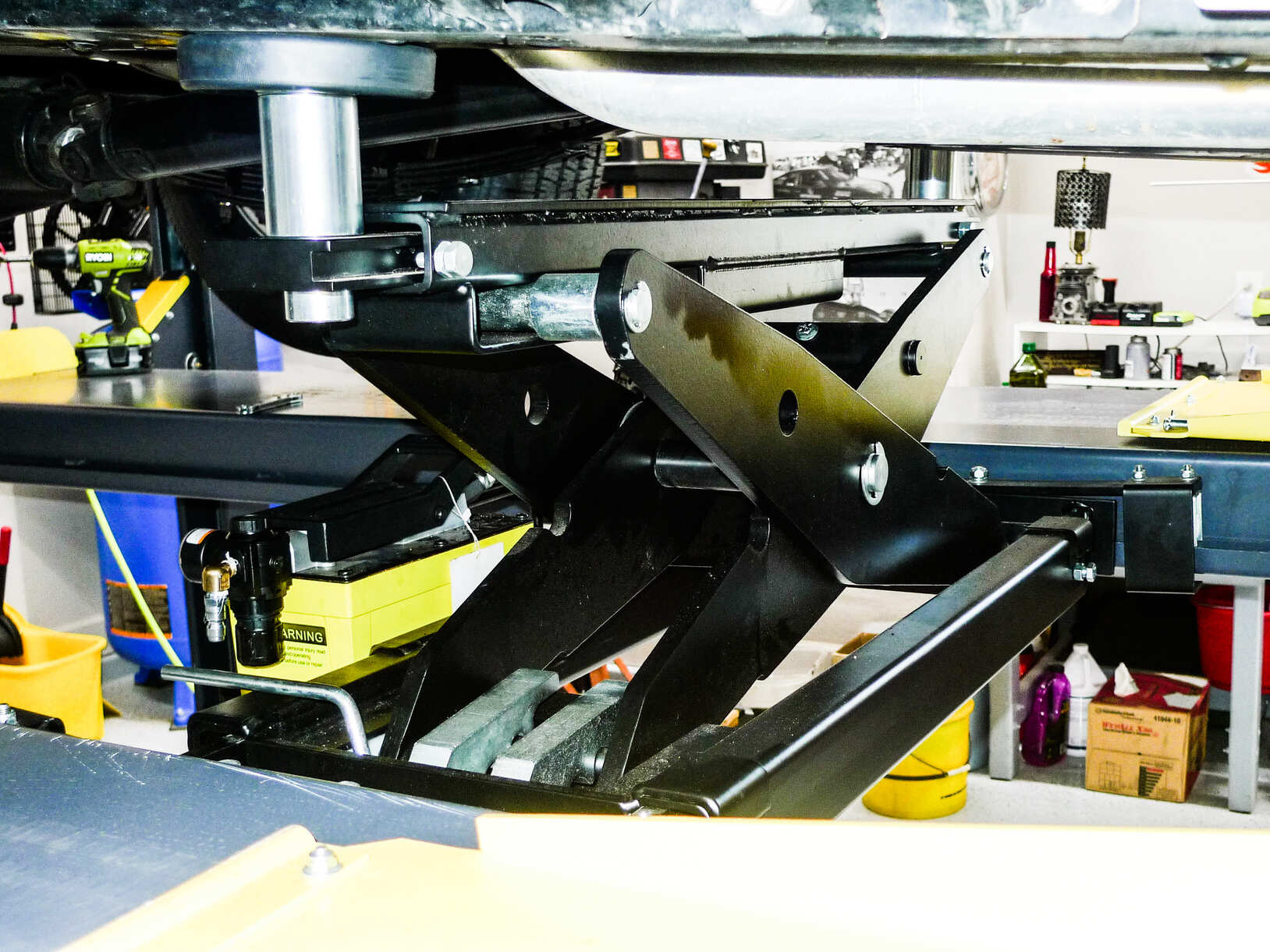 For starters, we'll be steppin' up to Speedway Motors tubular control arms (PN PB 91095557). With serviceable ball joints and pivot points, those arms come powdercoated black and ready to install. The kit's lower arms are made to accept a sway bar and stock-type coil springs—for those who'd care to retain them.
By design the Speedway Motors tubular arms (with included polyurethane spring pads) will lower the frontend of a Tri-Five Chevy by an additional inch. For our own particular purposes, we'll be ditchin' the stock-type coil springs. Quite conveniently, the Speedway Motors kit allows us that option as well.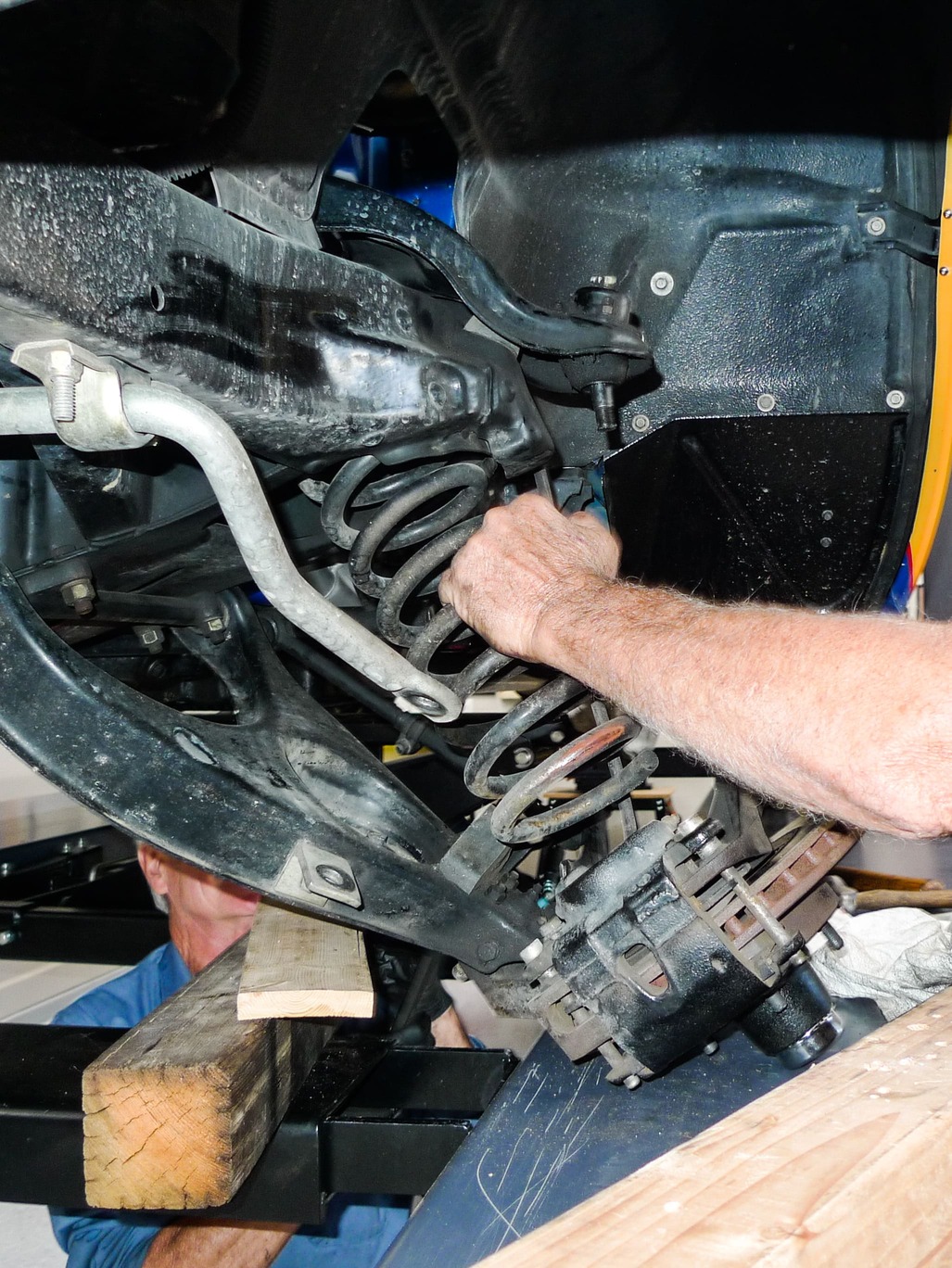 This time around, for a whole new world of adjustability, we'll be installing Aldan American "RCX" double-adjustable coilovers (PN 300227). Out back Martin's ride will remain leaf sprung, but we'll be replacing tired overloaded shocks with Aldan American "TruLine" series single-adjustable shocks (PN 100111). Like our chosen control arms, our Aldan American upgrades come in kit form—and we'll talk more about all of this later as we go.
Doing the bulk of the work here will be car owner "Guardrail" Willie Martin, and his longtime coworker/friend, Mike "Spinner" Ferguson. Yes indeed, we all have distinctive monikers.
Check it out: A Clean Brake – Installing CPP Power Disc Brakes on a 1966 Chevy II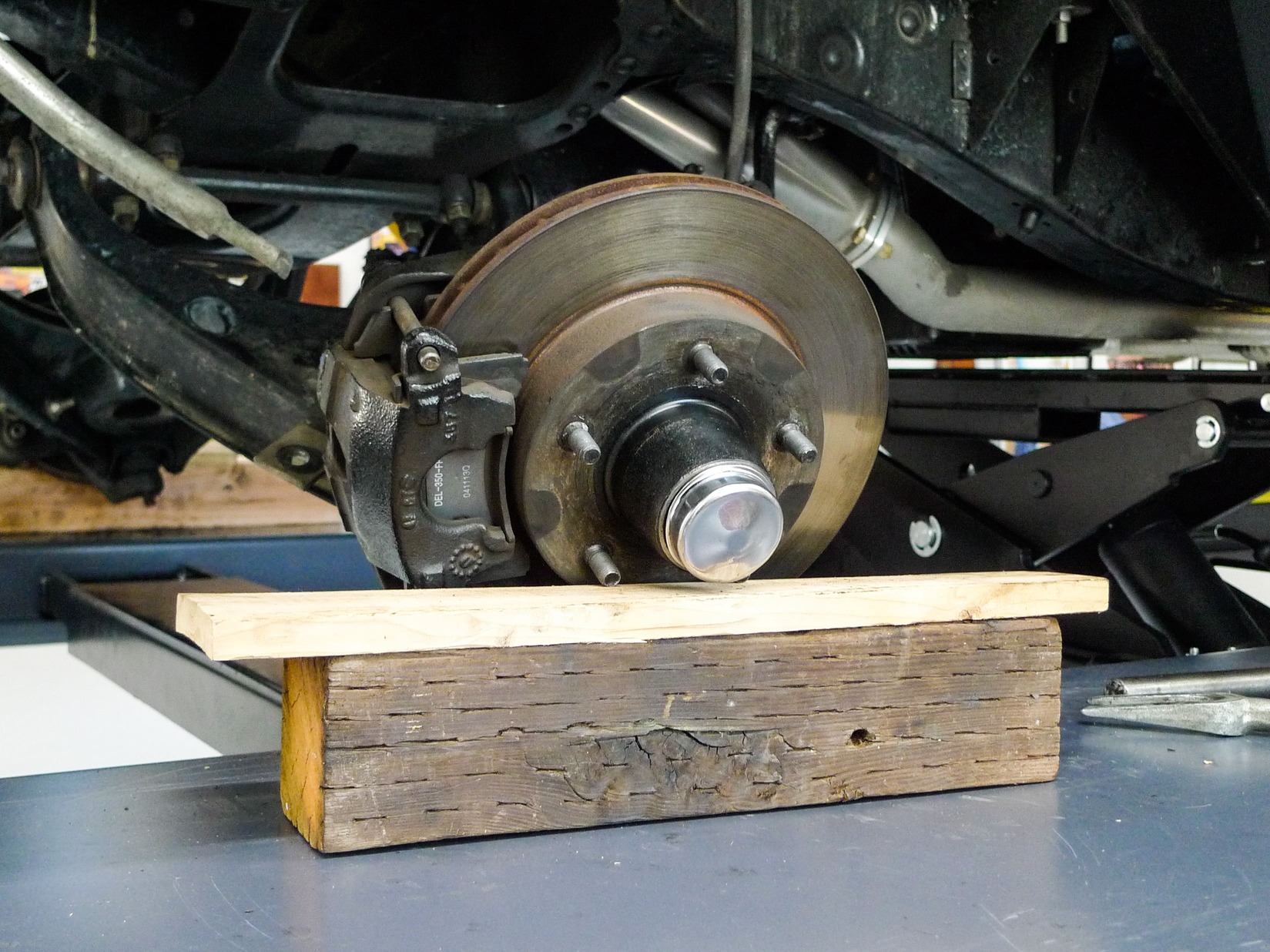 As we begin, we're not expecting the job at hand to take any longer than the weekend we've set aside. In fact, Martin has already scheduled a Monday morning appointment with the local wheel alignment shop.
Afterward we'll conduct a thorough testdrive—from Chino Valley, Arizona, to Riverside, California. Winding mountain roads and the windy Whitewater stretch of Interstate 10 should add up to a satisfactorily sufficient shakedown run. As, or if necessary, we'll make adjustments on the proverbial fly.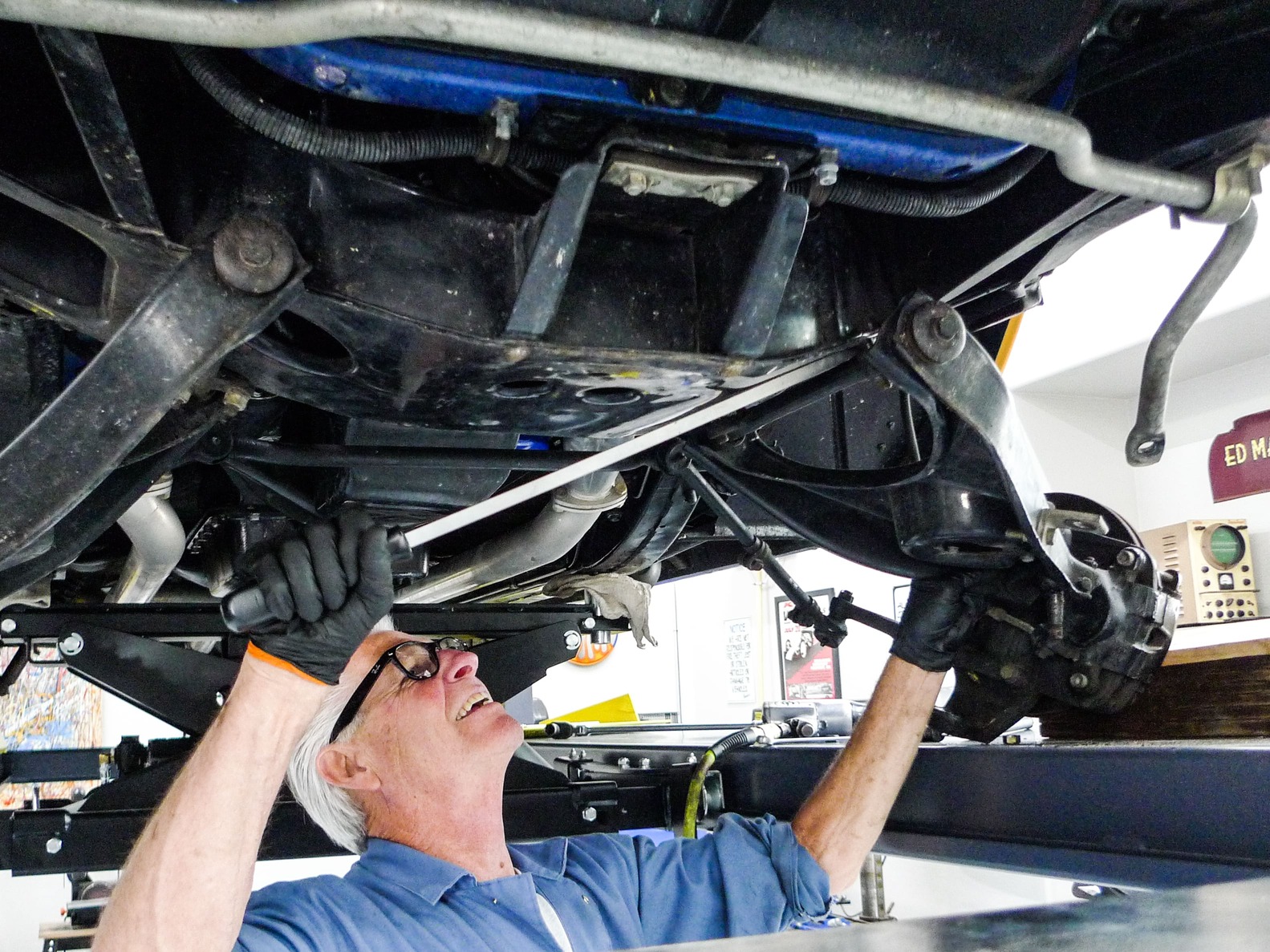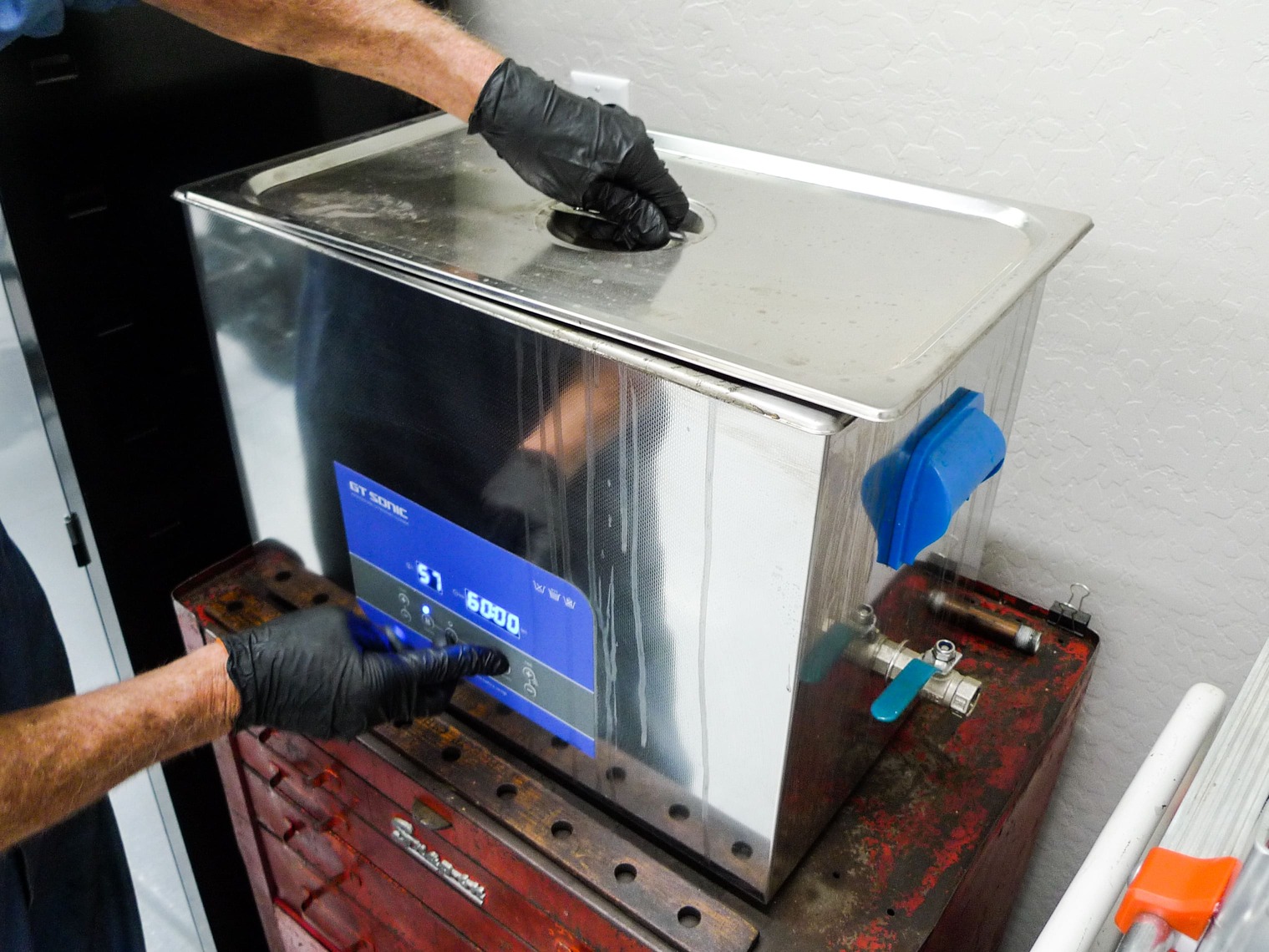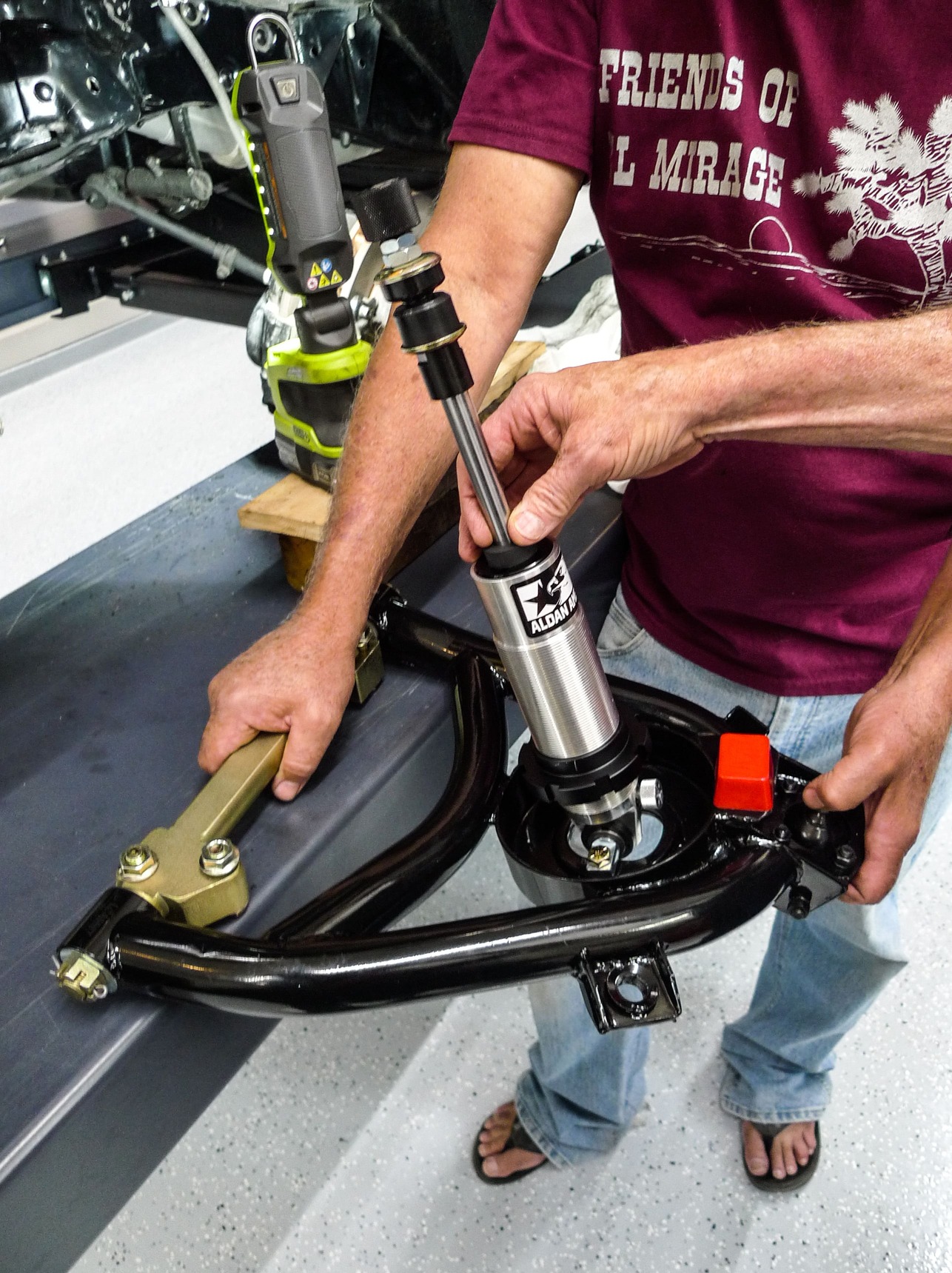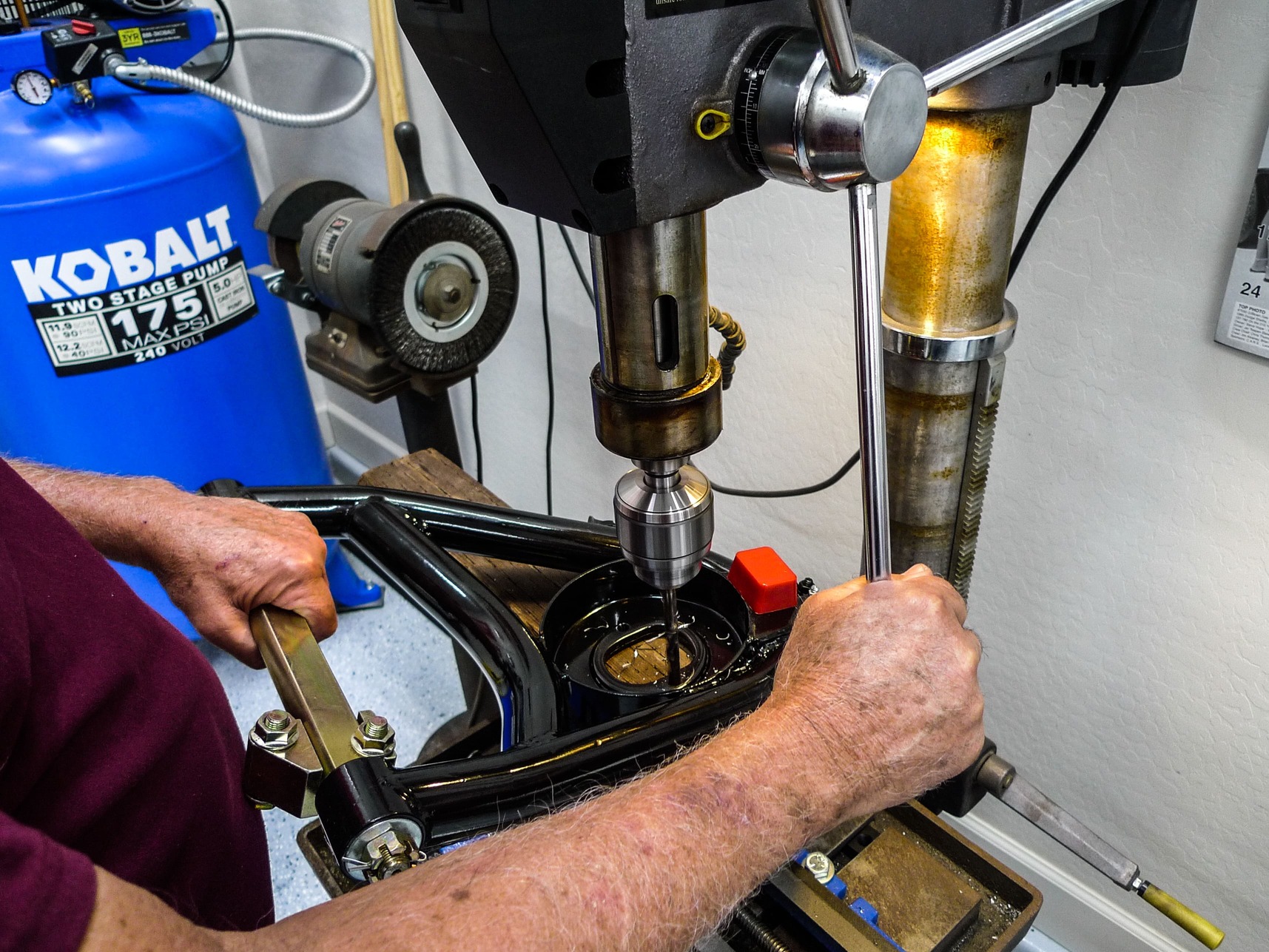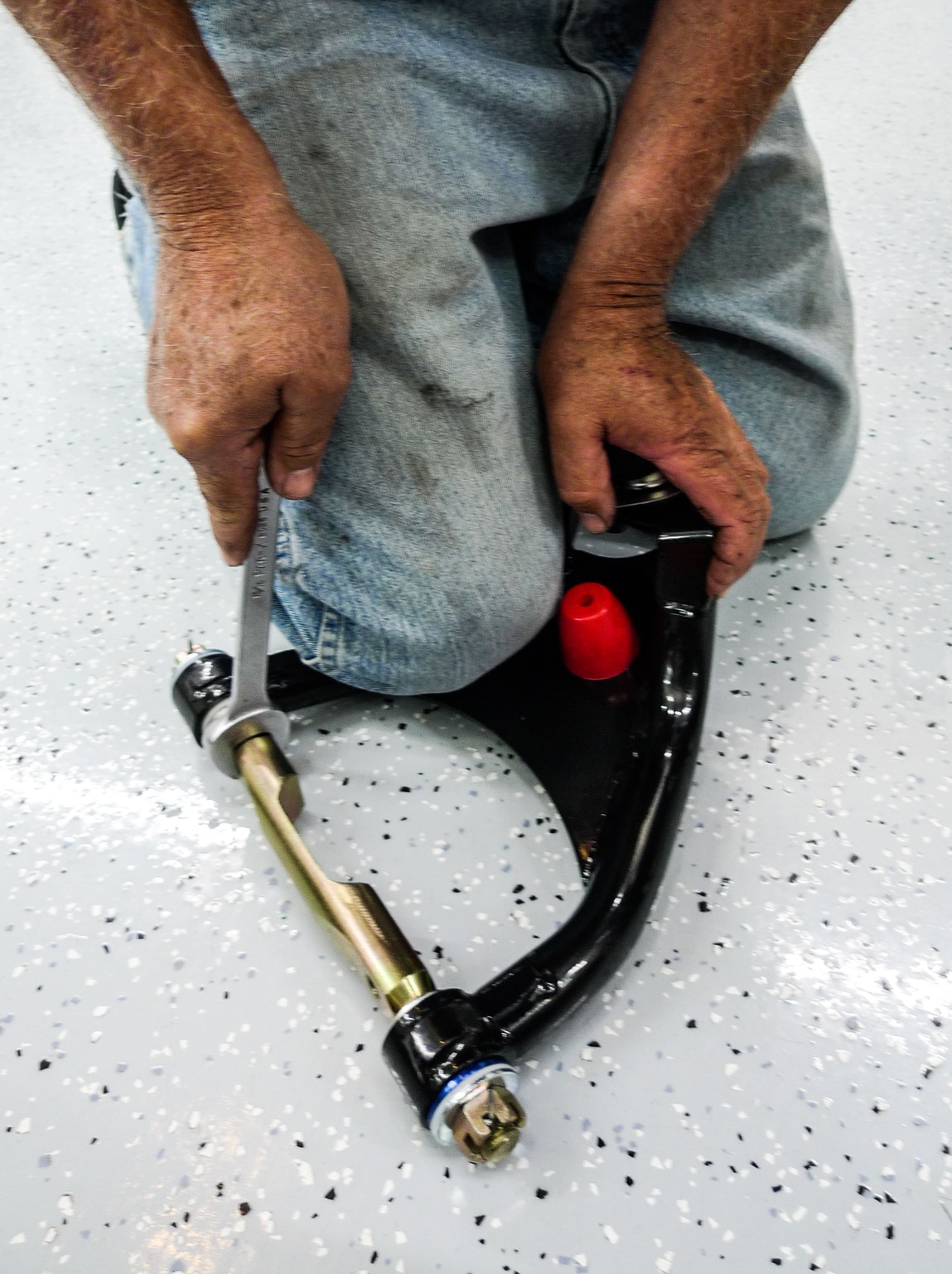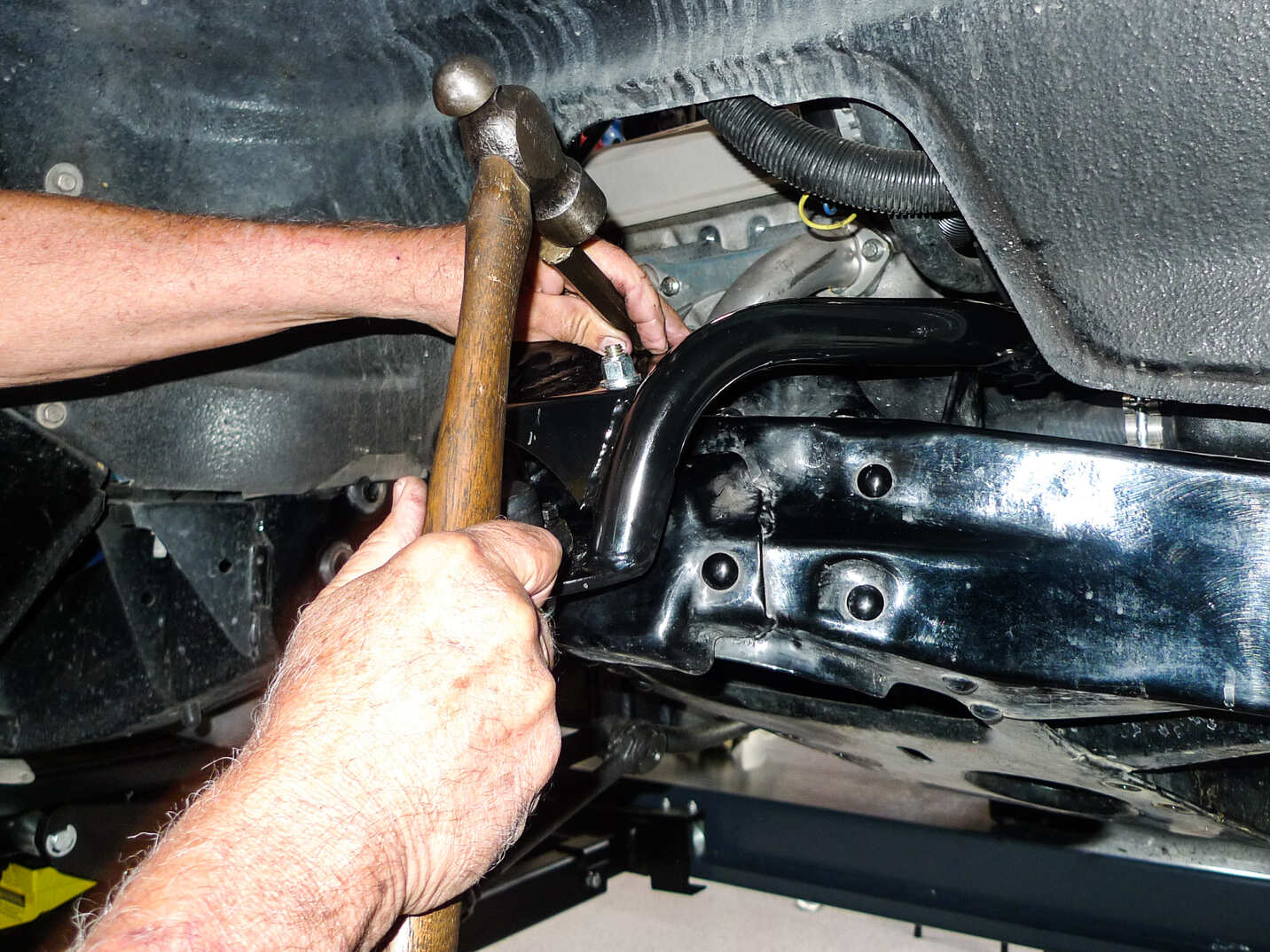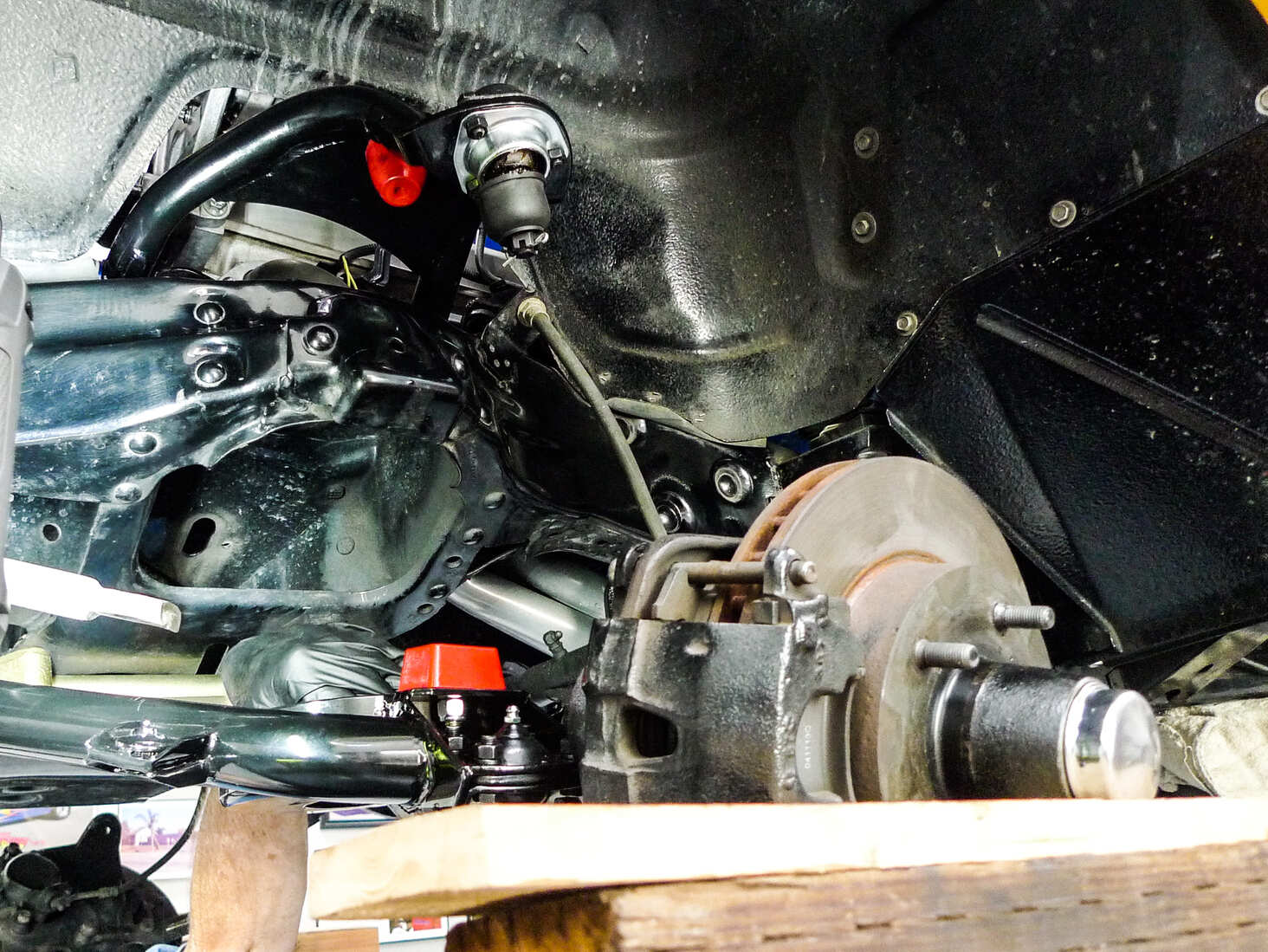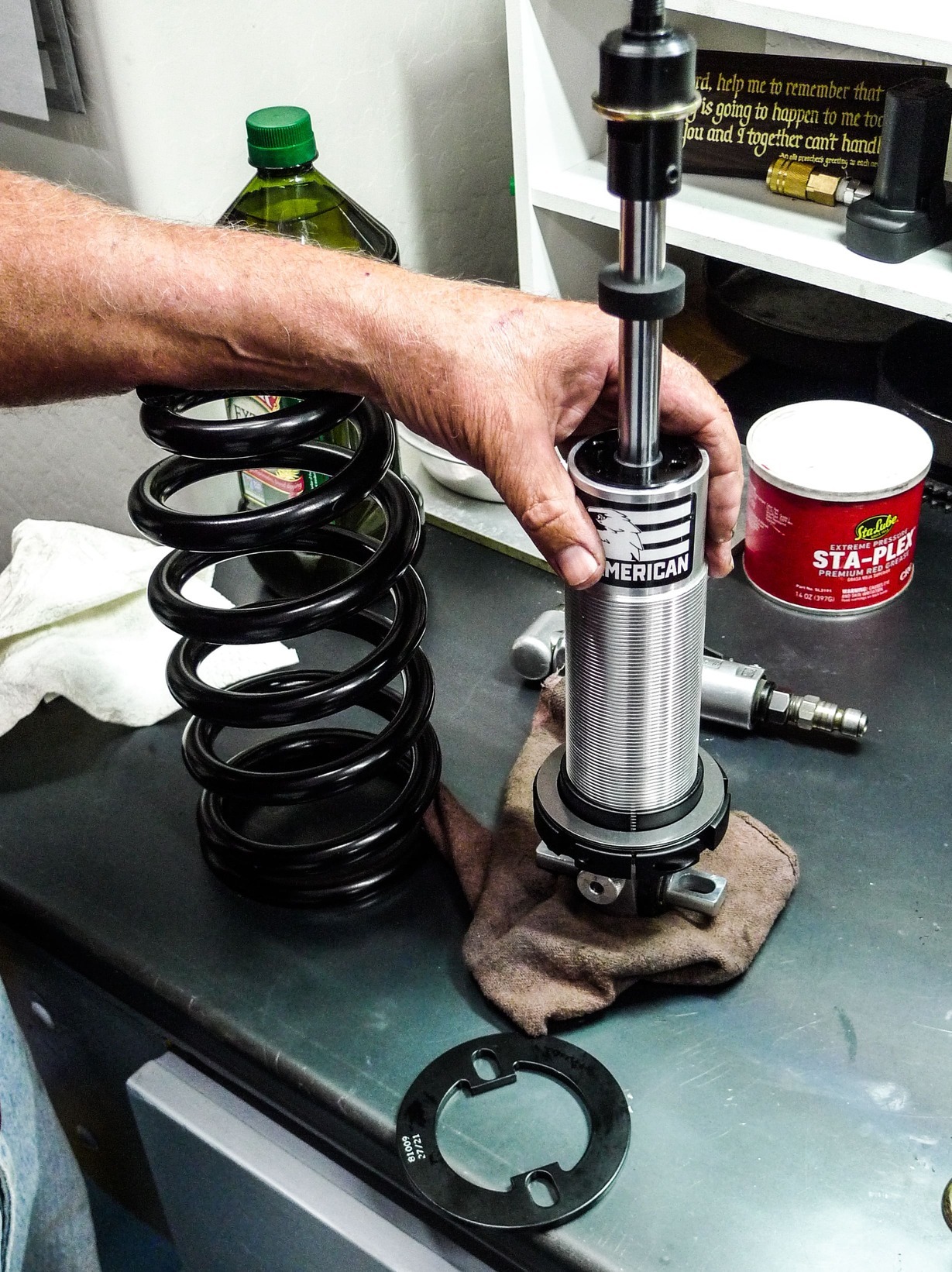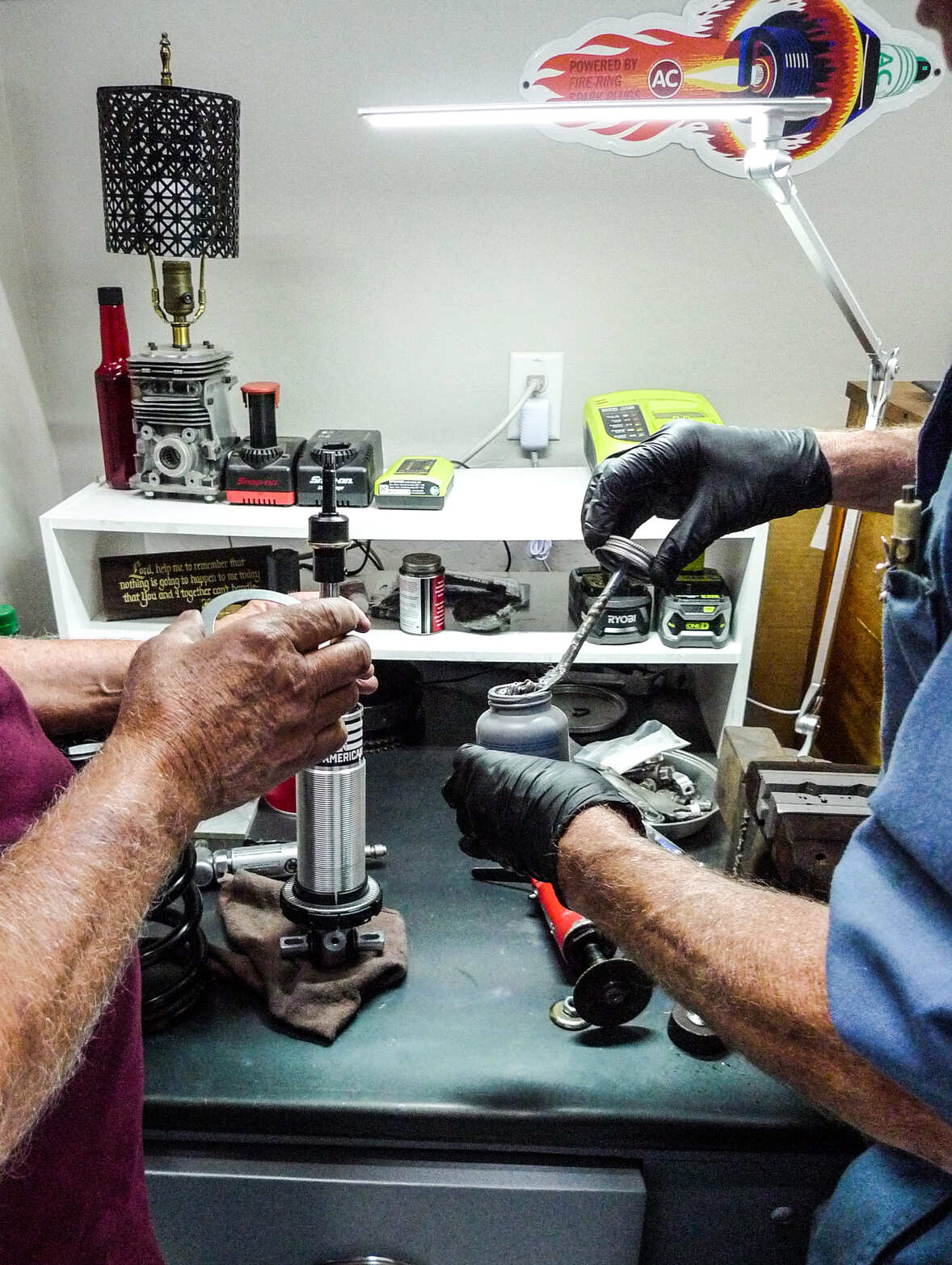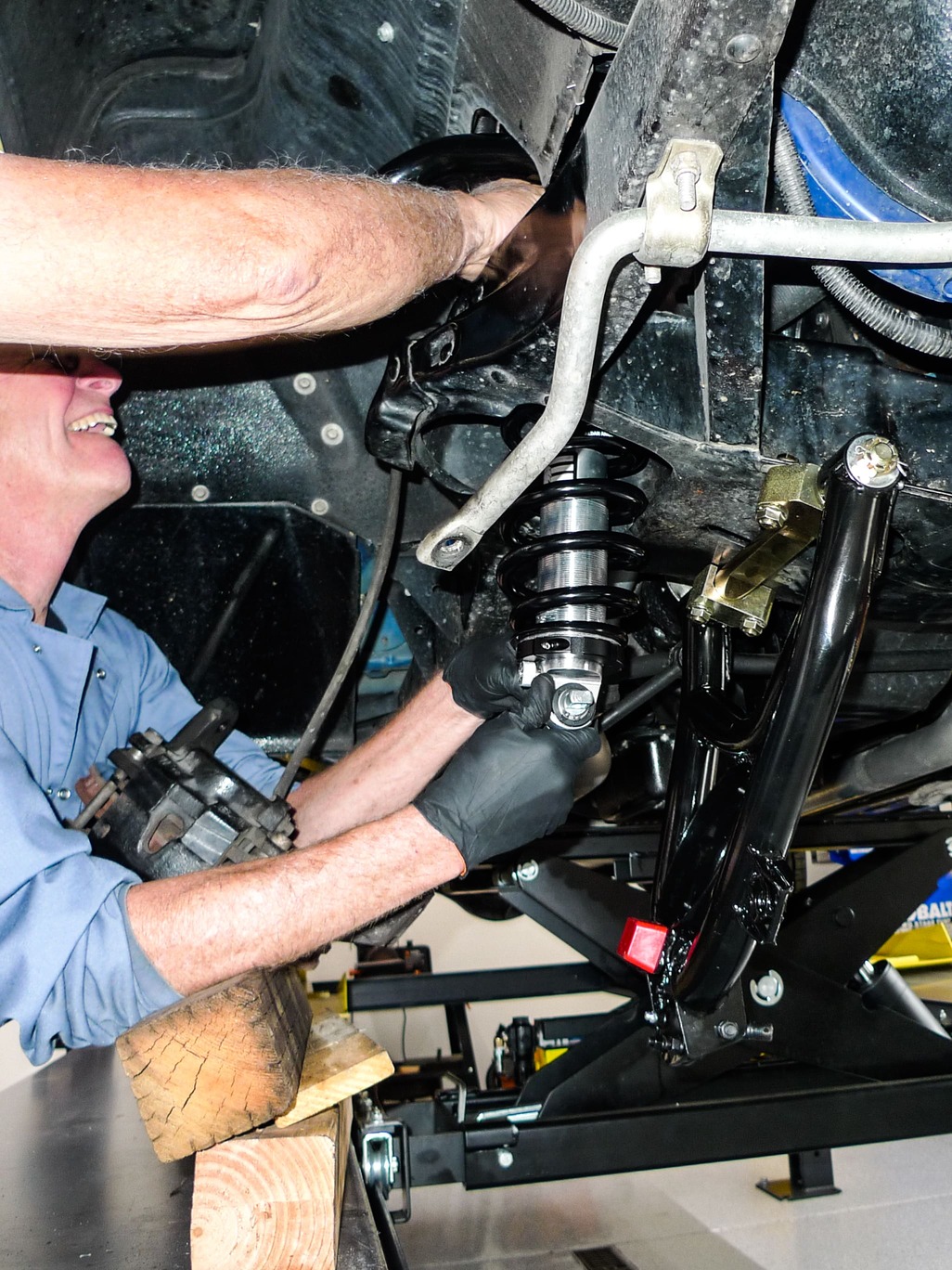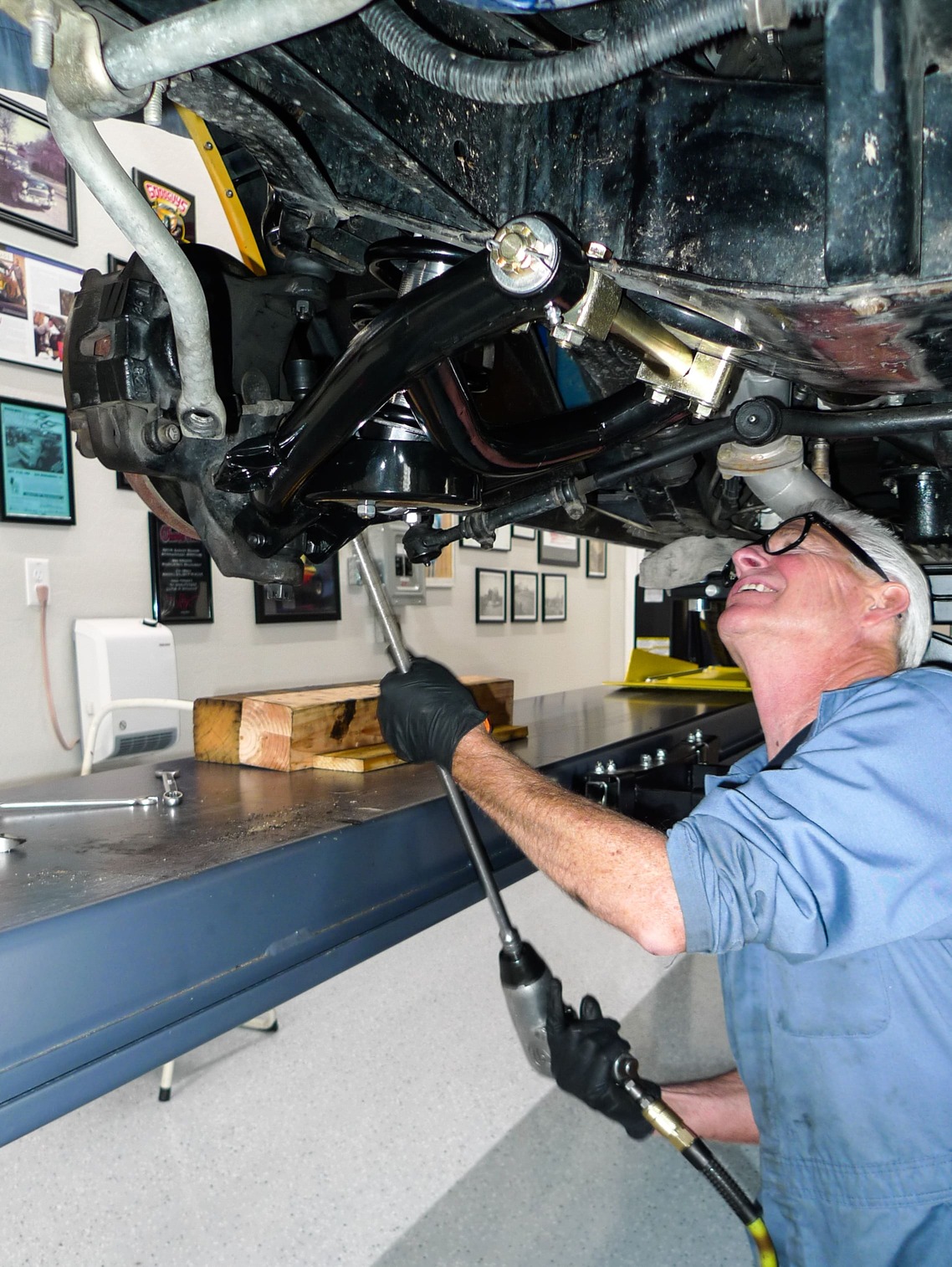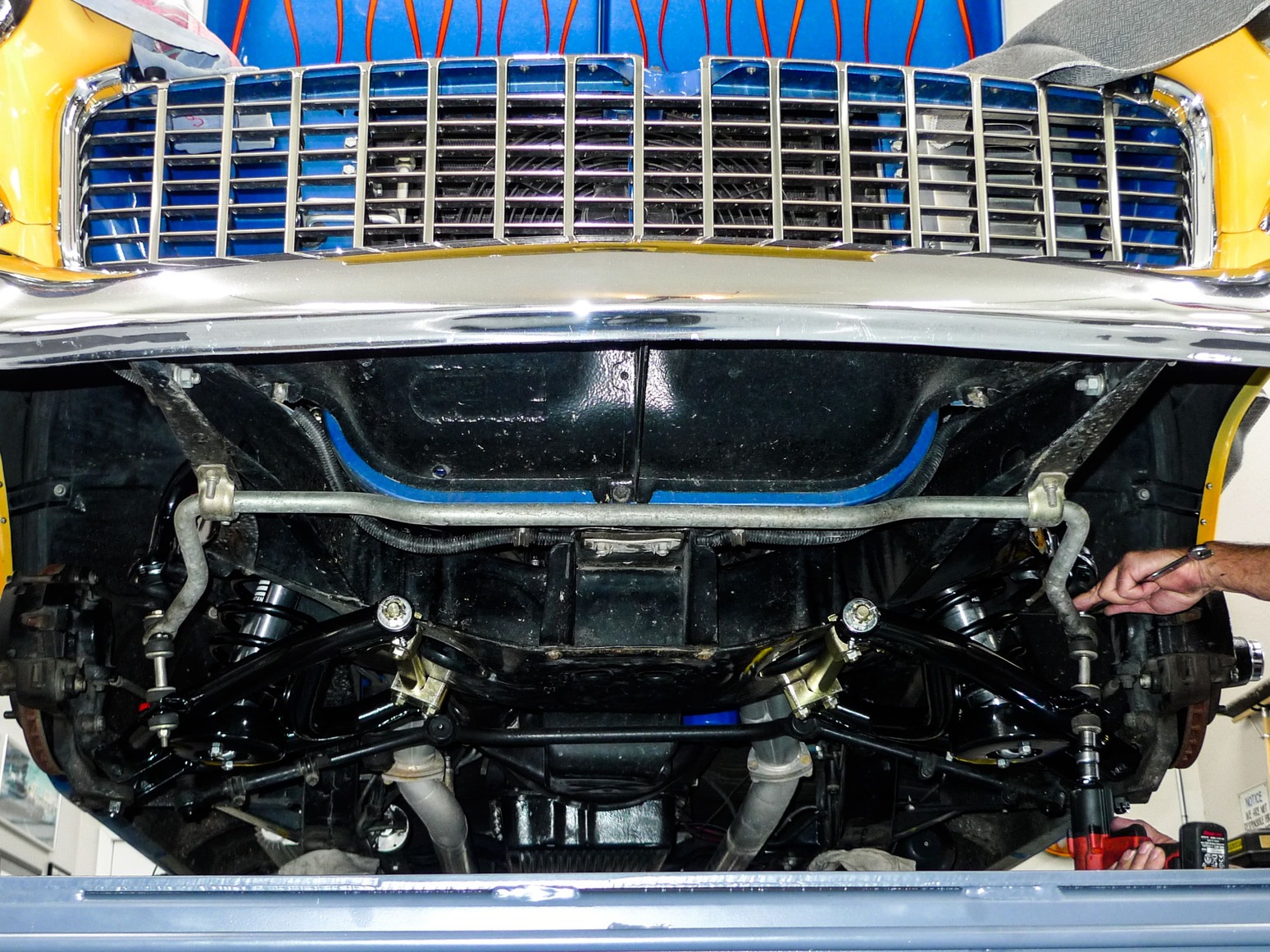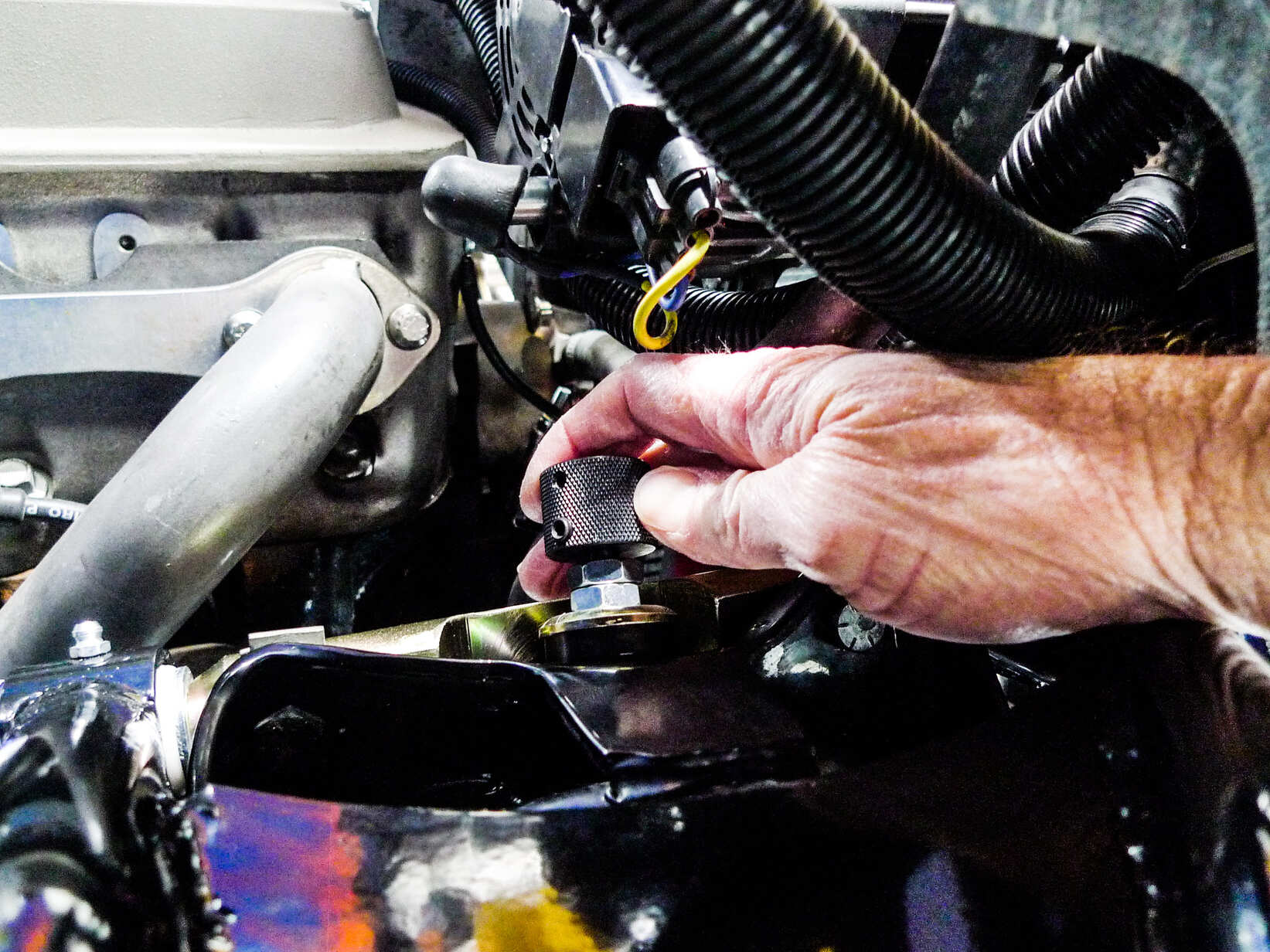 Bringin' Down the Rear
Just short of wheel alignment, and perhaps on-the-fly testdrive adjustments, the frontend job is pretty much done. Now let's turn our attention to this car's other end.
Only a few days ago, Martin placed an online order (somewhere) for a brand-new pair of leaf springs. Once installed, they'd raised the end of the car a total of 3 unwanted inches. The new springs were promptly excused and the good, used originals reassumed their positions. Back in 1975, Martin had installed Teflon strips between their leaves—and really, that's all still fine today.
So, the rearend upgrade should go fairly easily. On that note let's install Aldan American  "TruLine" series single-adjustable shocks (PN 100111).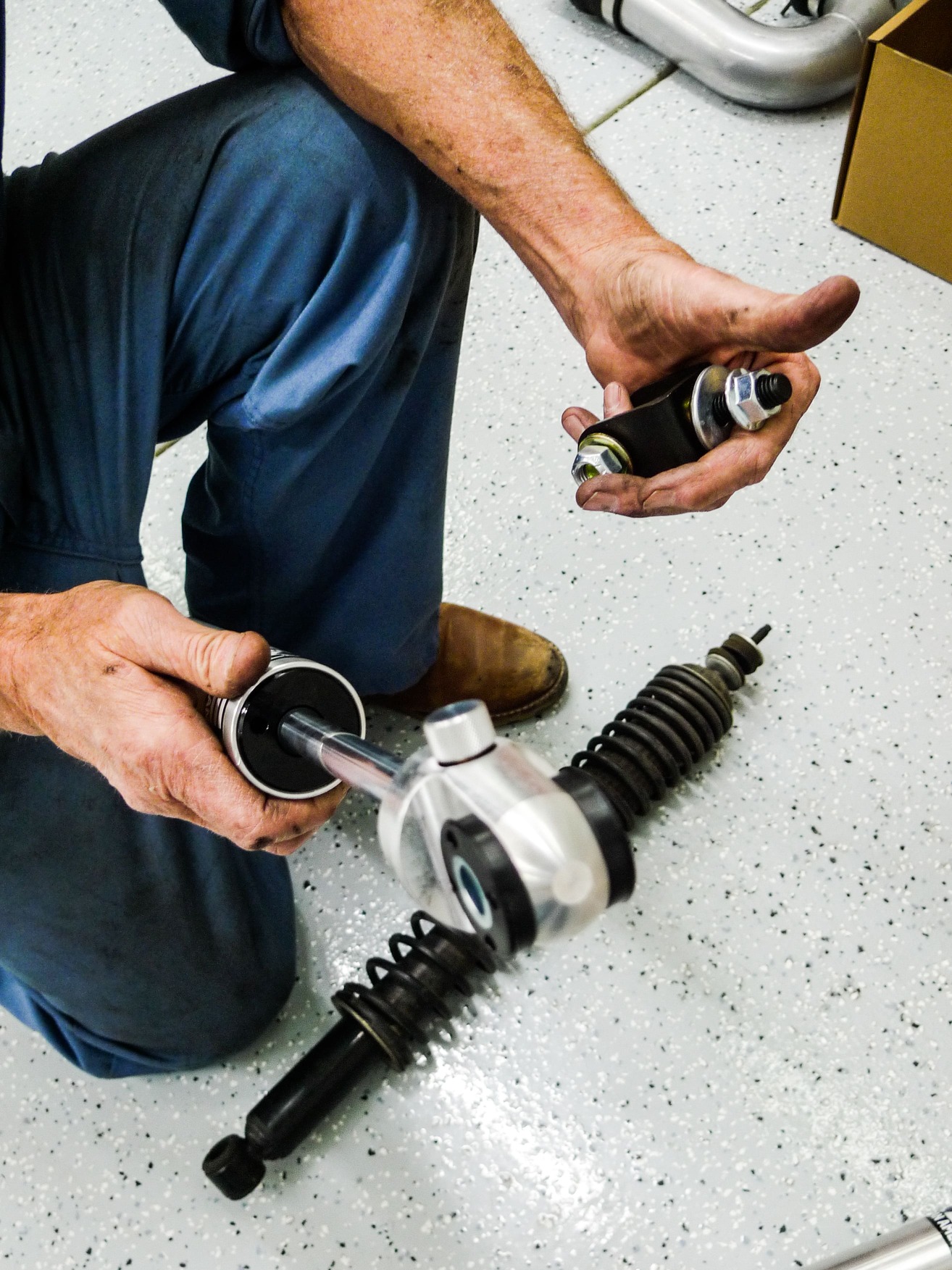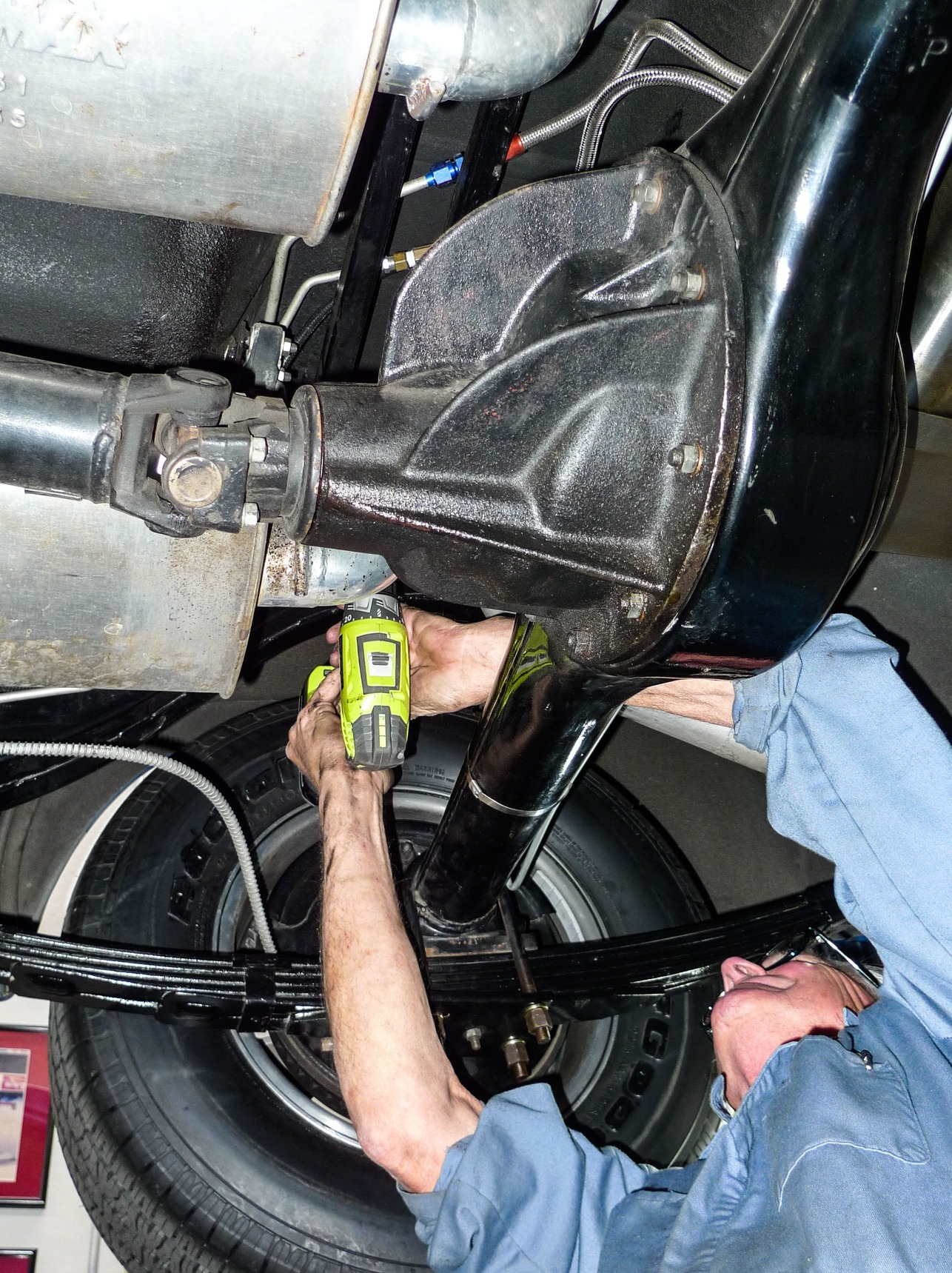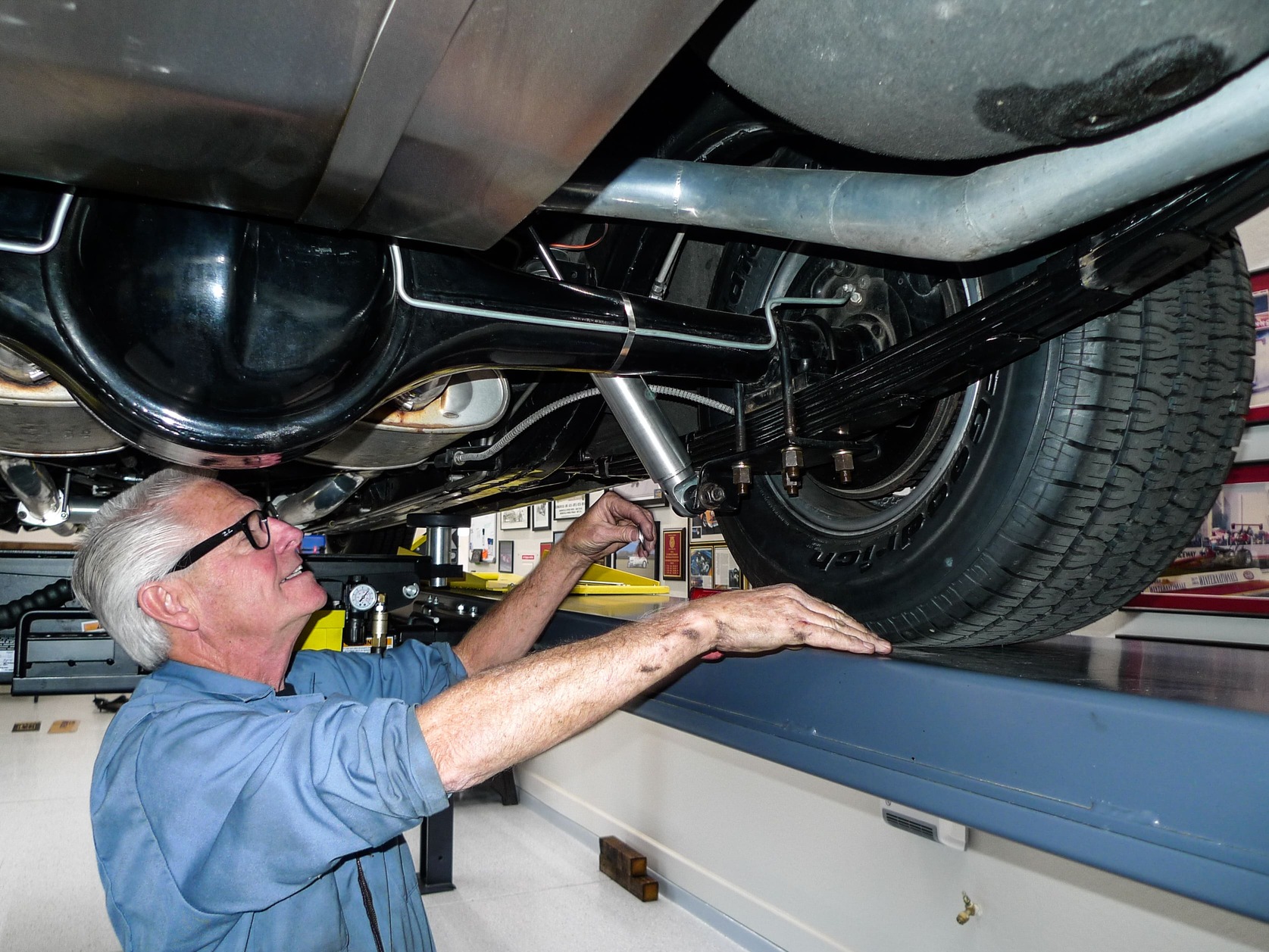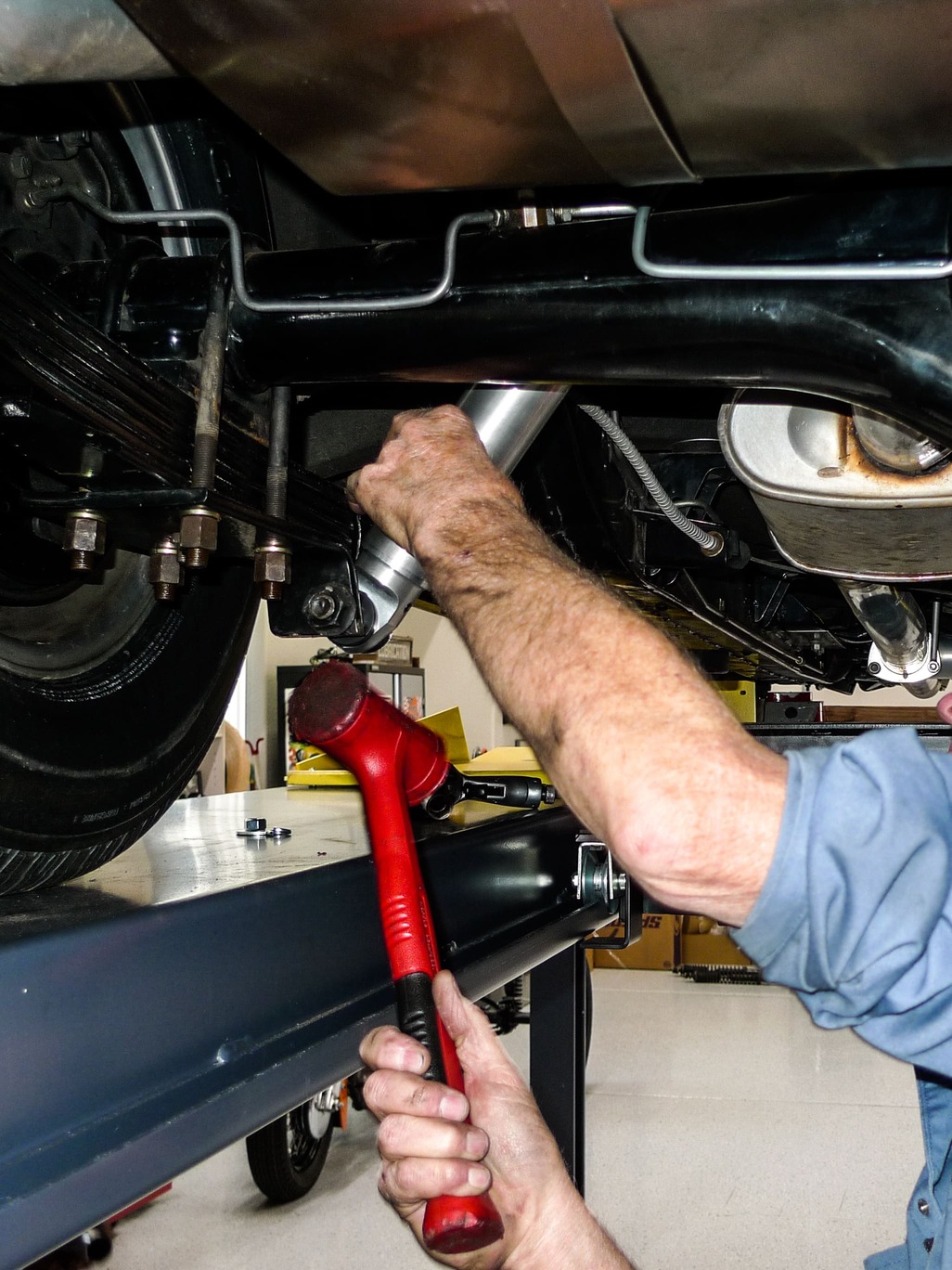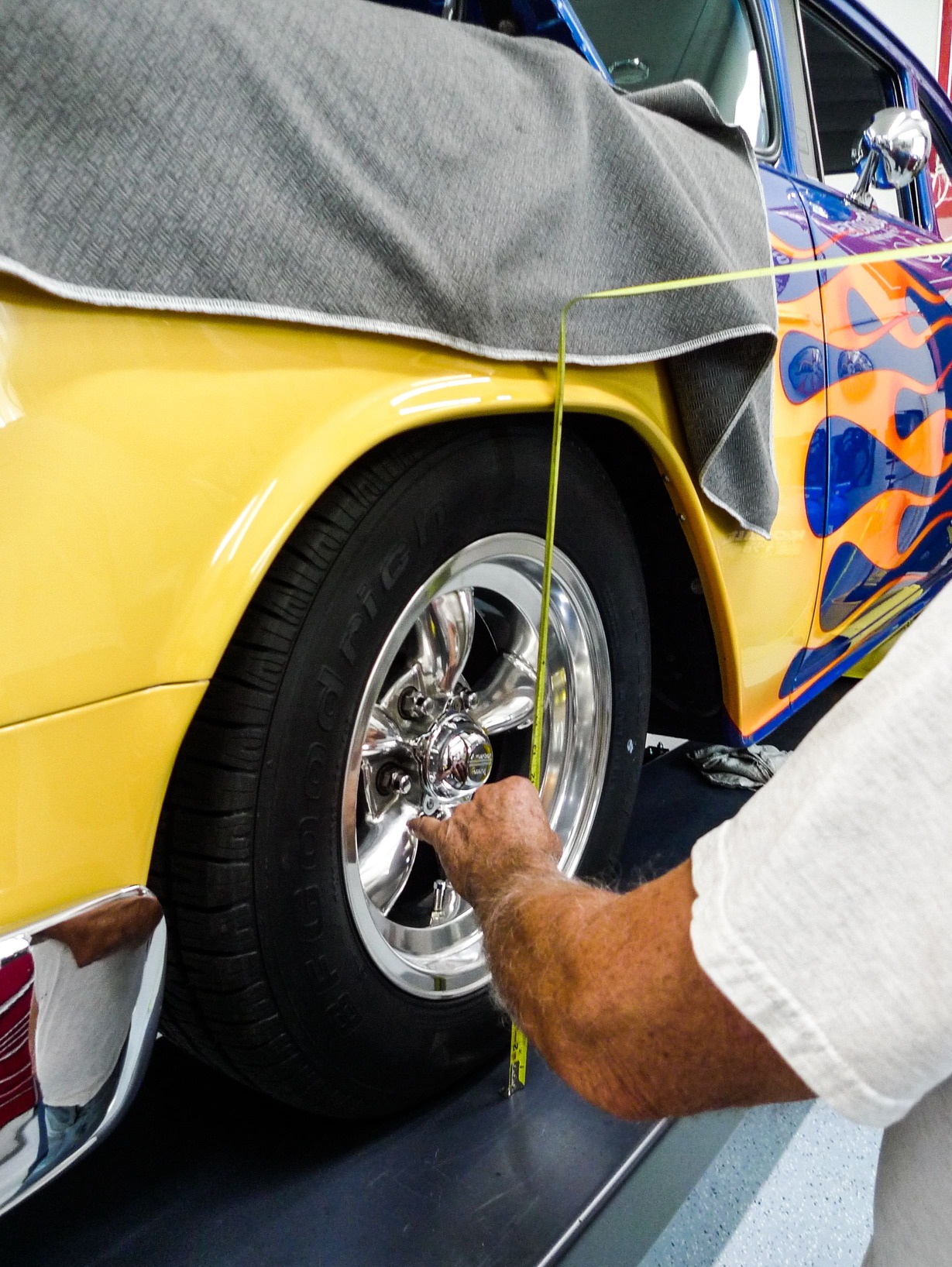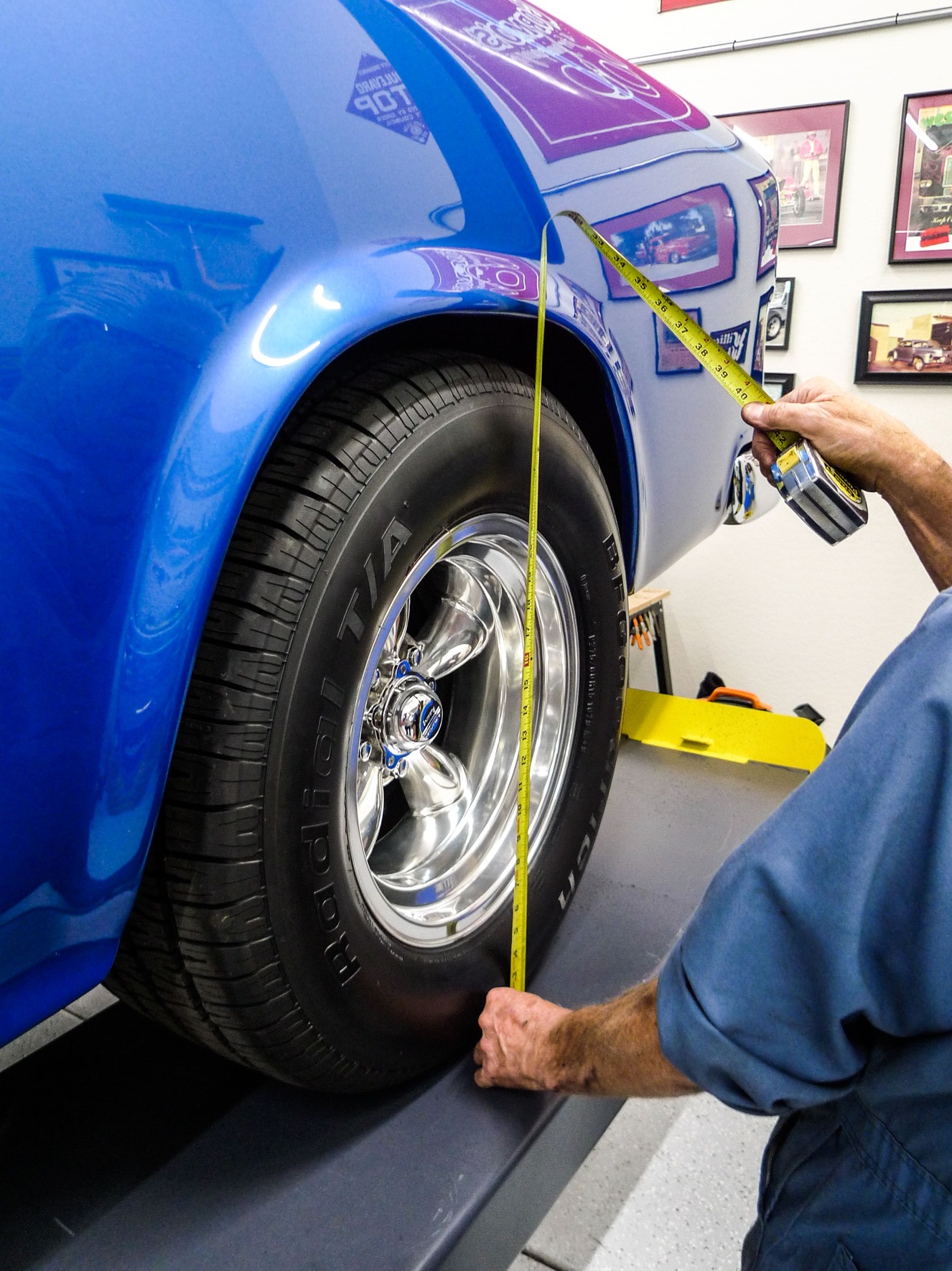 Testdrivin'
Of course, results may vary, but in Martin's new home-based shop we've invested only 8 1/2 hours. At this stage our work here is pretty much finished, and frontend wheel alignment chores have also been tended to.
Last, but not least, all new Zerk fittings have been greased—and greased again. Now it's time to take a drive. According to our newfangled phones, Chino Valley, Arizona, to Riverside, California, is roughly 347 miles. As a new suspension shakedown run, this should be good.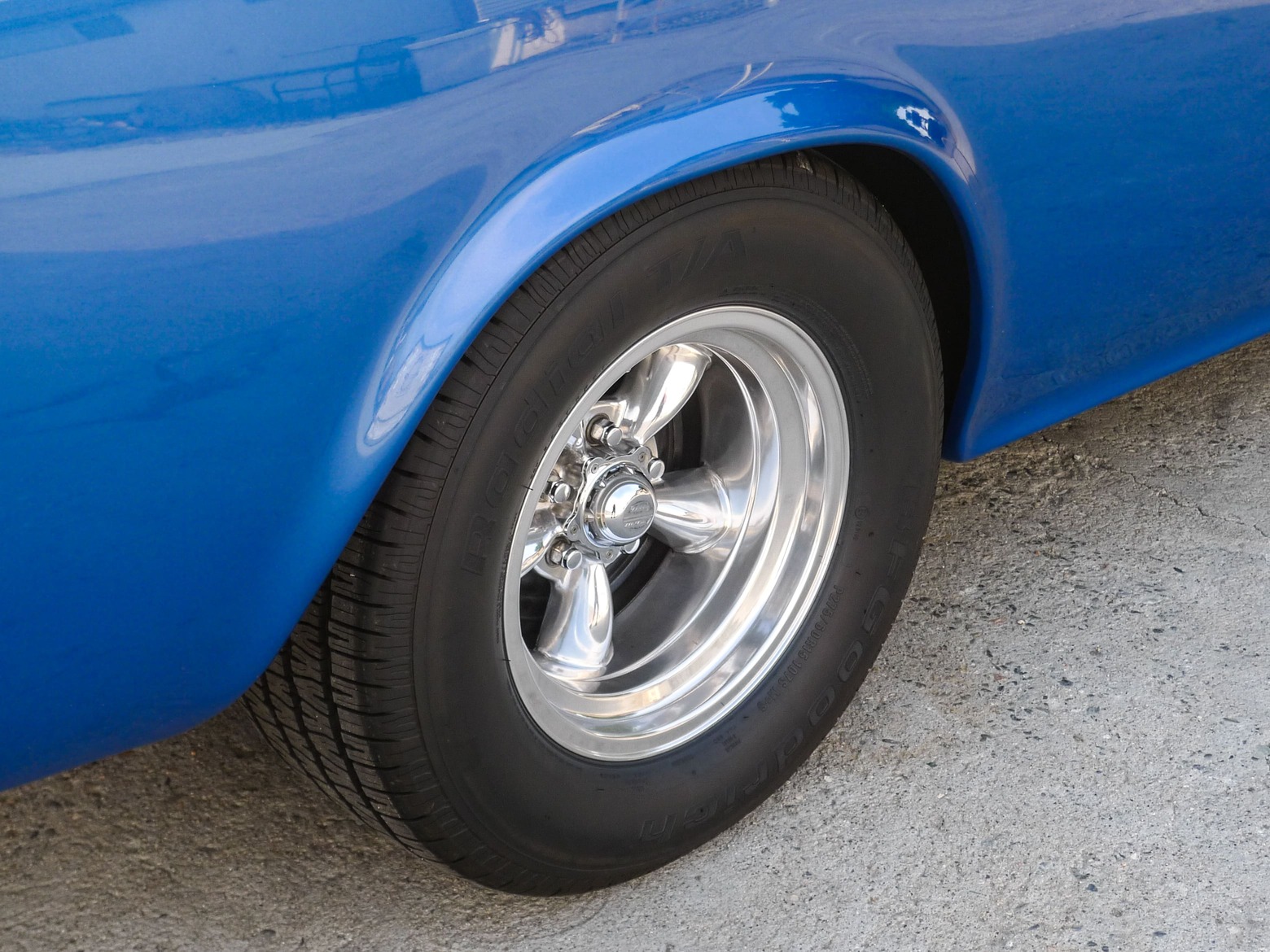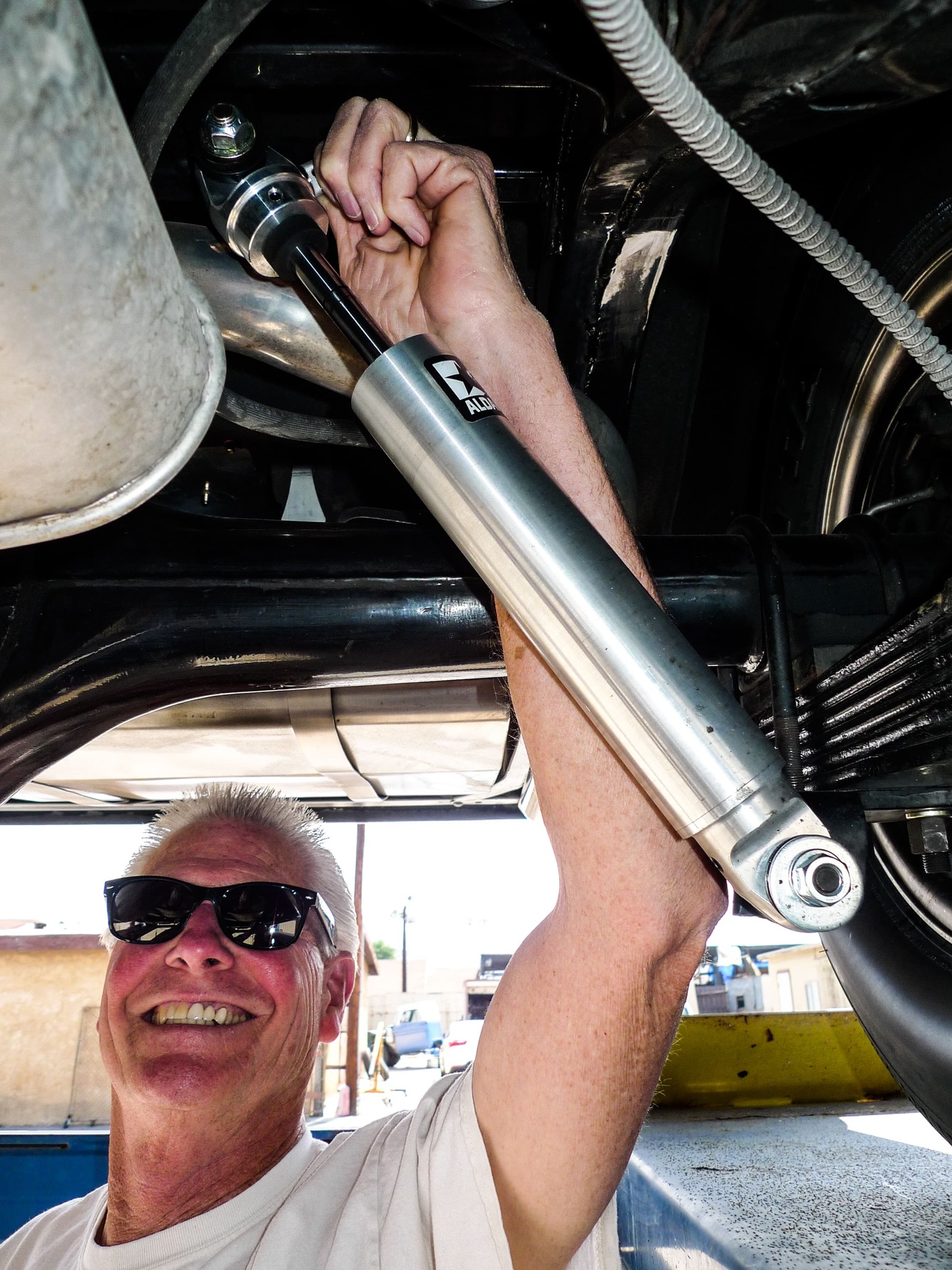 Aldan American
(310) 834-7478
aldanamerican.com
Speedway Motors
(855) 313-9173
speedwaymotors.com/allchevyperformance