Rebuilding a Chevelle's Front Suspension with CPP
By Todd Ryden – Photography by the Author
We were wrapping up an oil change on our '64 Chevelle not long ago and noticed a little top-to-bottom movement in the front wheels, which we took as the wheel bearings needing adjustment. After re-packing the bearings and setting the preload on the bearings the play was still there. Upon closer inspection, we noticed that the original ball joints were the cause of the excessive movement. Updating the front suspension had been on our "eventual" upgrade list for a while, but this finding moved it a little higher in the queue.
There are no shortage of performance suspension components available for Chevelles, including tubular control arms with improved geometry or versions to accept coilovers, but this old Malibu is your basic cruiser and is going to stay a basic cruiser. We're talking gen-one small-block, a "one-wheel-peel" 10-bolt with 15-inch rallys wrapped in BFGoodrich radials.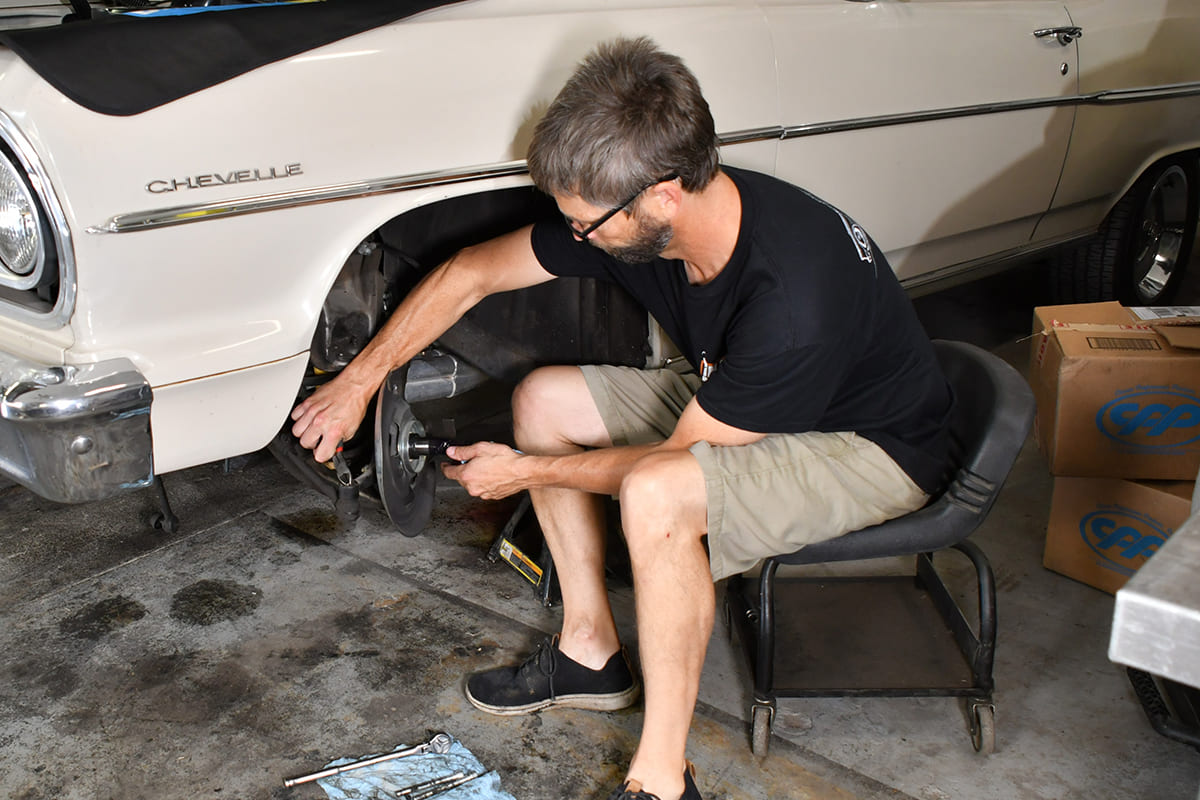 To keep with our basic theme, we decided a stock rebuild of the front suspension was in order and surfed over to classicperform.com to see what Classic Performance Products (CPP) offered for a rebuild. They're known for their performance coilover swap kits and cool tubular control arms, but they also offer stock replacement ball joints and control arm bushings as well as new stamped steel control arms just like the originals. If you plan to rebuild your stock control arms, you can upgrade from rubber bushings to CPP's PolyPlus line of polyurethane bushings. Rubber is known for a smoother ride yet polyurethane improves the handling, road feel, and will last longer.
Once again though, we stuck with the basic plan choosing rubber bushings to illustrate how to rebuild the stock upper arms. We also opted to try out their replacement control arms as well as a complete steering rebuild kit. The steering kits are supplied with a new idler arm, tie-rod ends, centerlink, and even a new pitman arm. One update we treated ourselves to was a set of 1-inch drop springs to get the front end down just a smidge.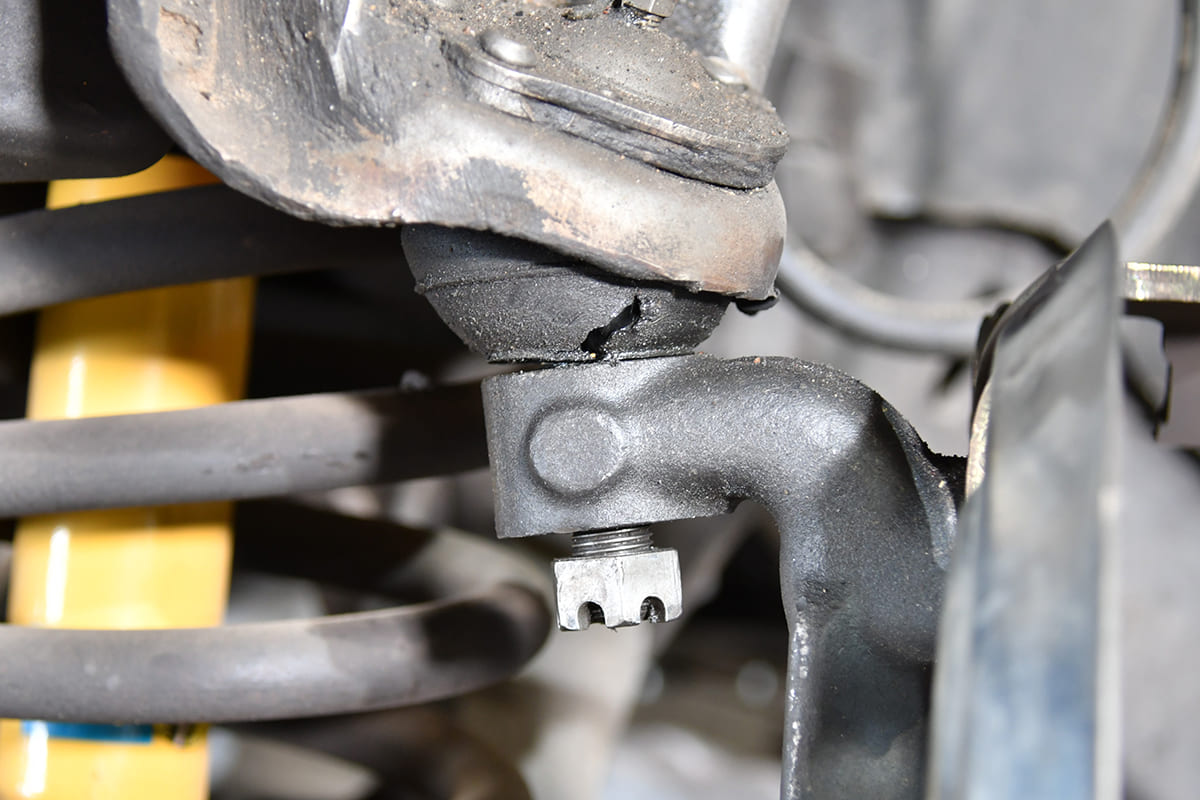 If you're doing the suspension, you might as well replace the tie rods or even the entire steering linkage. CPP has everything you'll need to refresh the steering system; we opted for a complete upgrade, including the centerlink and idler arm. Before you get too busy, make sure you have a socket or wrench big enough to remove the pitman arm nut. You'll also need a puller to get the arm off, which you can borrow from most auto part stores.
If you're installing new control arms that already have the ball joints and control bushings installed, you won't really need any special tools (maybe a ball joint separator), but if you decide to replace the bushings of your stock arms, do yourself a favor and pick up a special tool kit to help. We had a control arm bushing tool from Ridetech and it made the bushing removal and installation on our upper arms a much easier process.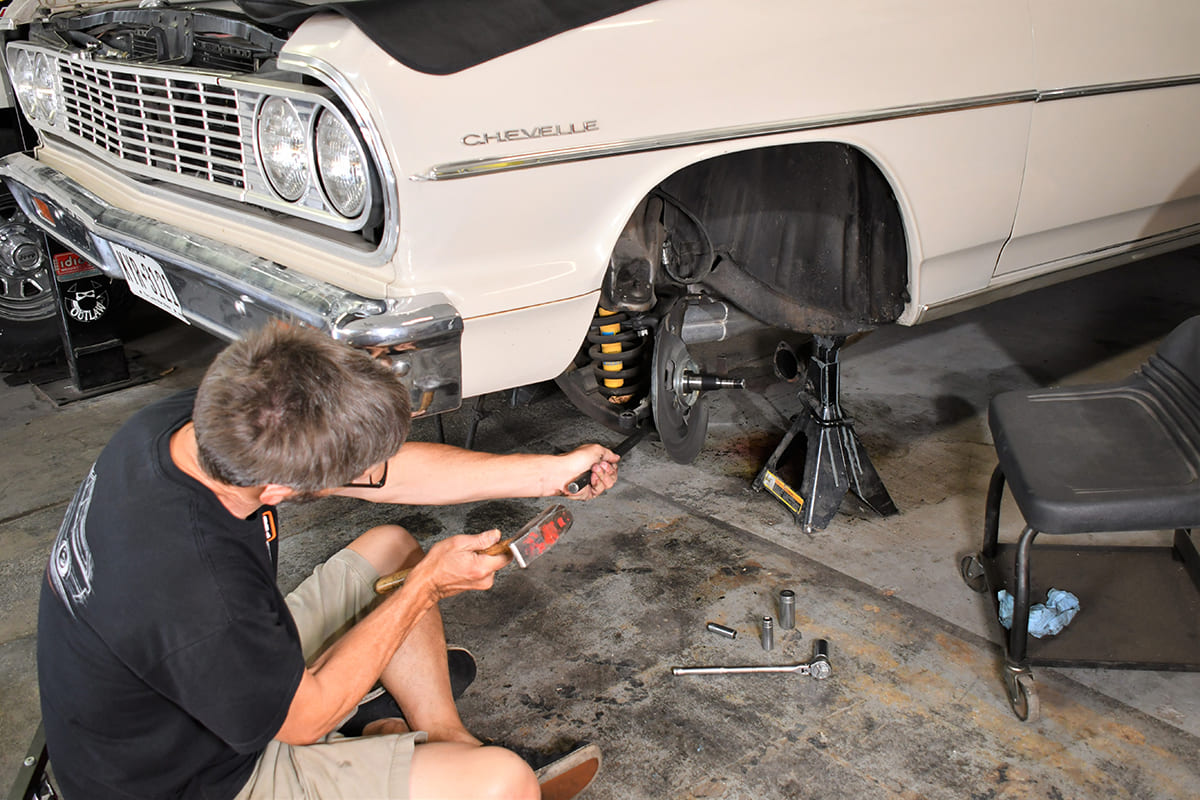 During the R&R process of our control arms, we ran into a slight issue in getting the lower passenger side control arm off due to the header. The equal-length, performance headers didn't quite allow the control arm to sweep down enough to remove the coil spring! Then, once we unbolted it from the cylinder head there wasn't enough space clearance to remove the control arm bolts! We had been pondering the move back to a basic cast-iron manifold or a shorty header and this issue solidified that plan. But back to the suspension and steering.
Besides our own self-imposed header clearance issues, the installation of the new suspension and steering components was a straight-forward affair. Unfortunately, we're unable to report on the handling improvements of our project due to the new exhaust manifolds being back ordered. We can tell you that after a couple days and a few bounces on the front end, the coil springs dropped the ride height down right at 1 inch lower than the stock springs!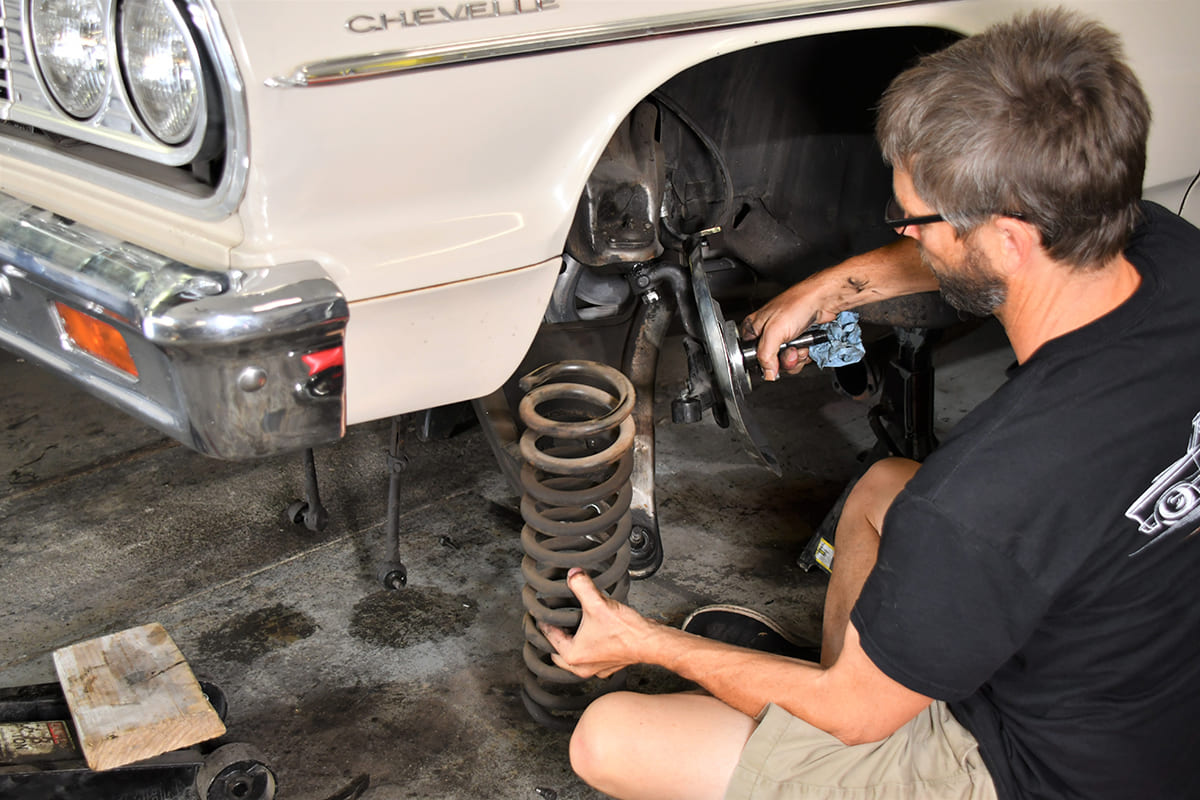 We'll follow up on the overall feel of the suspension once we're back on the road. Until then, follow along through the replacement process.
SOURCE
Classic Performance Products
(866) 517-0273
classicperform.com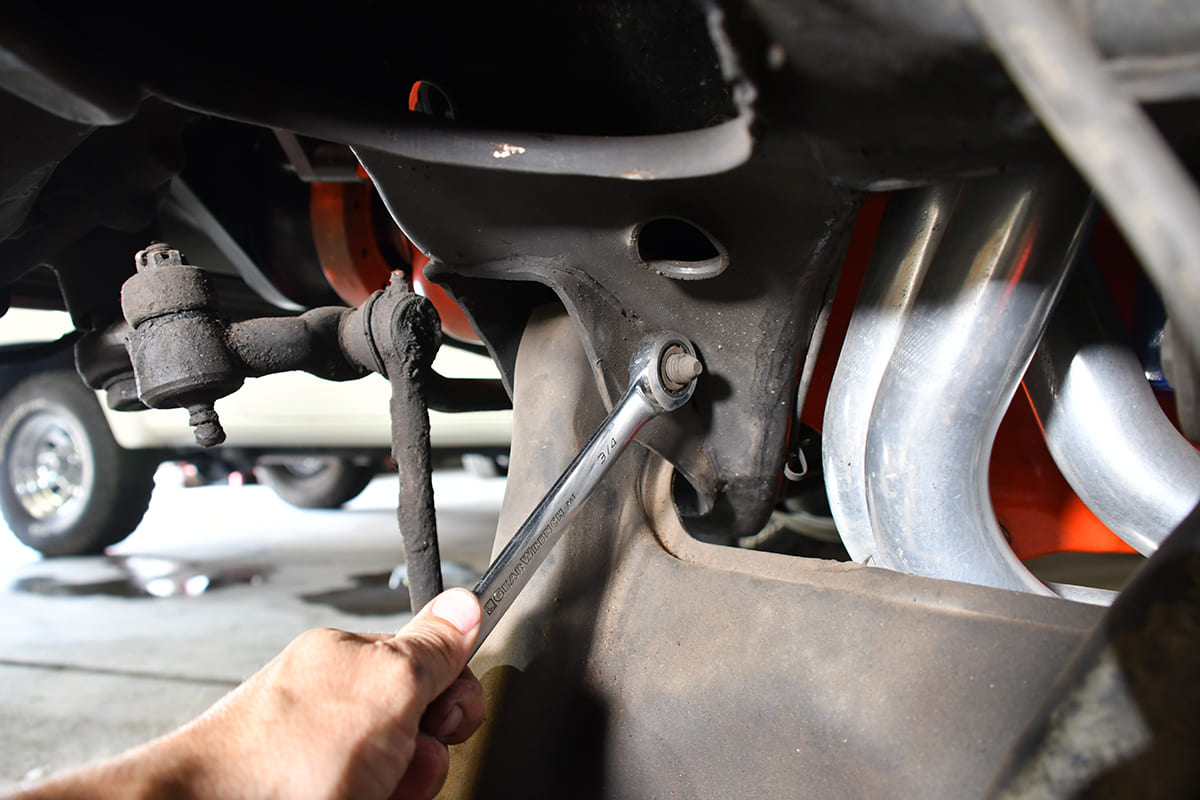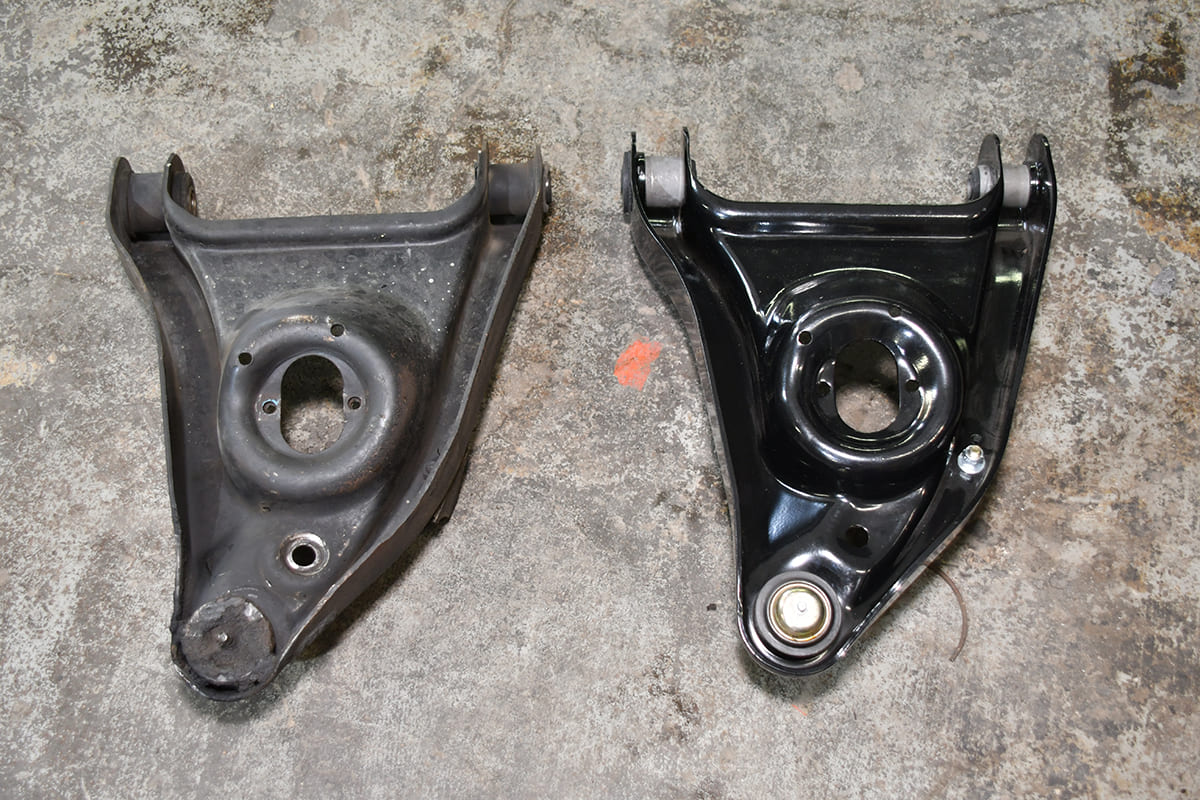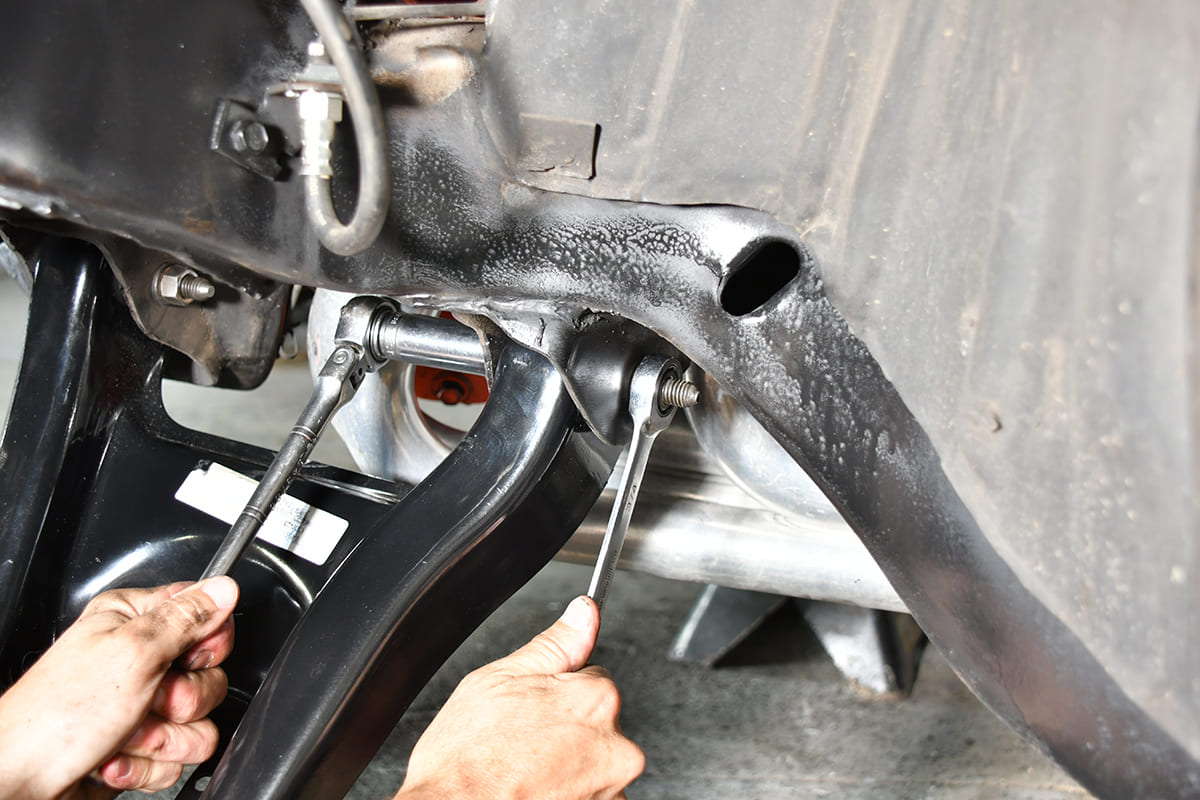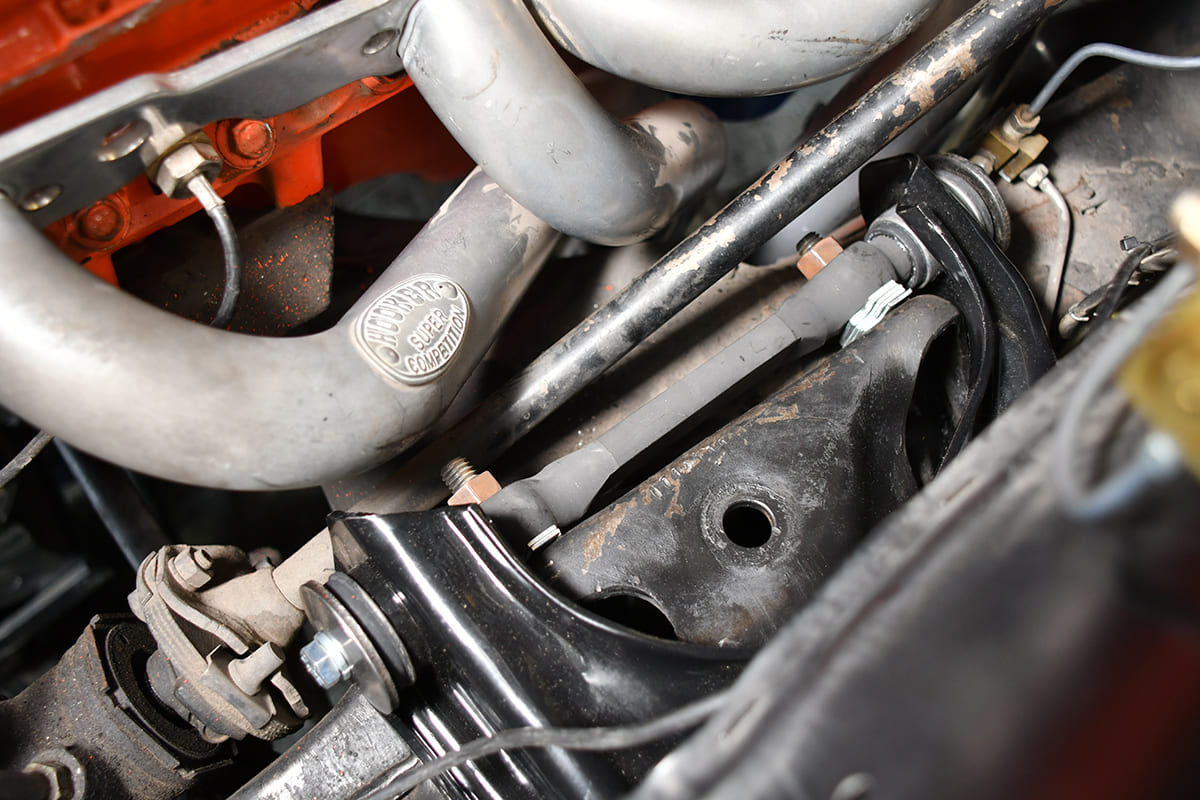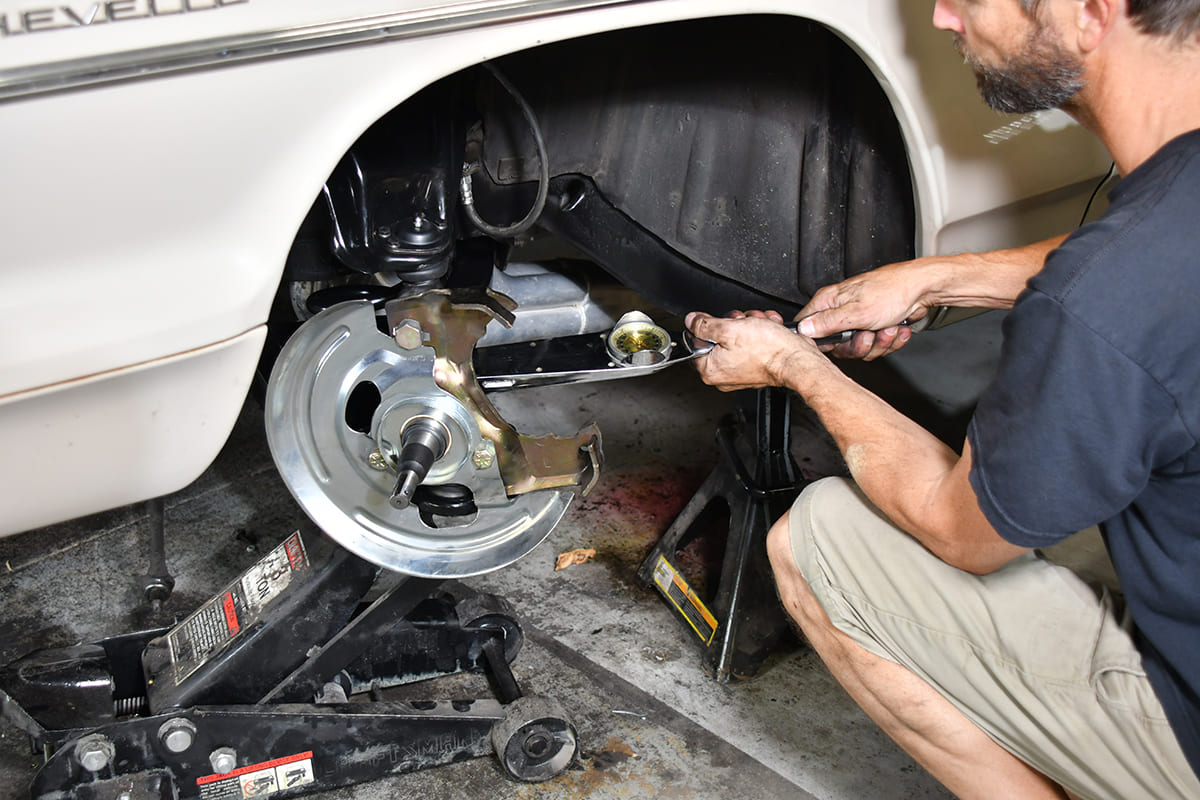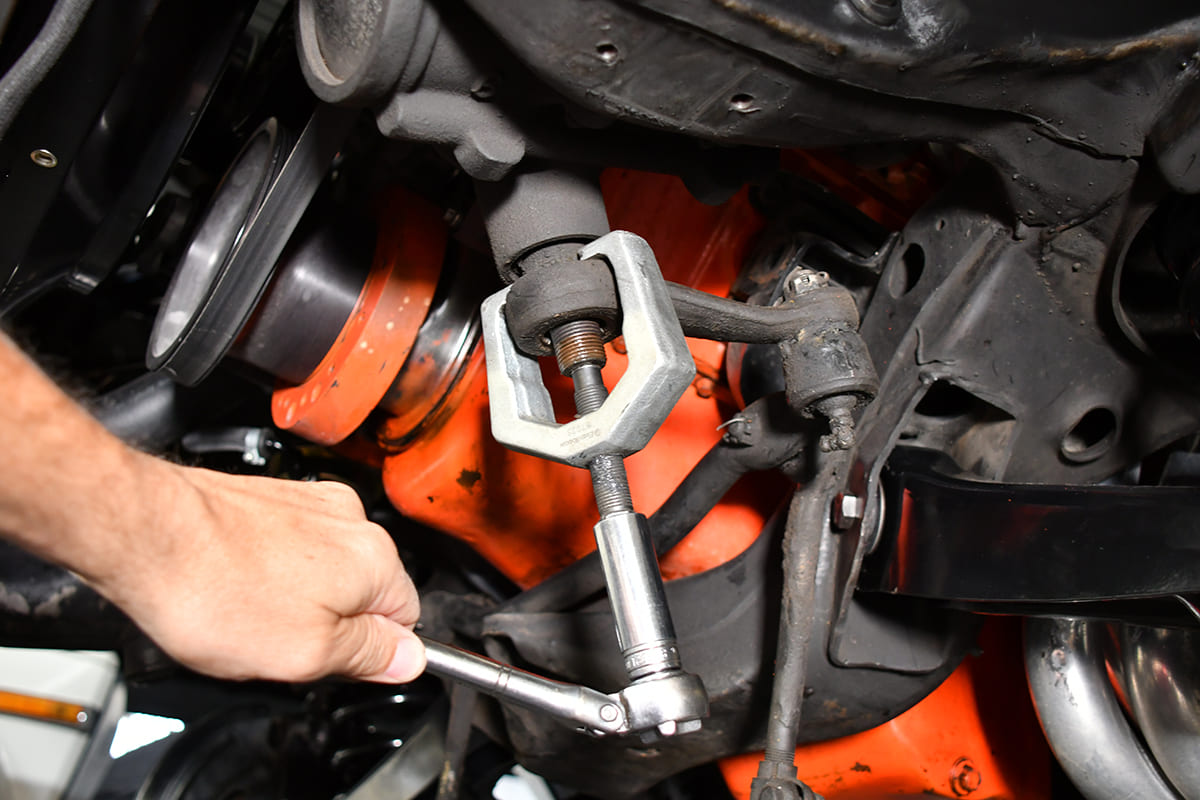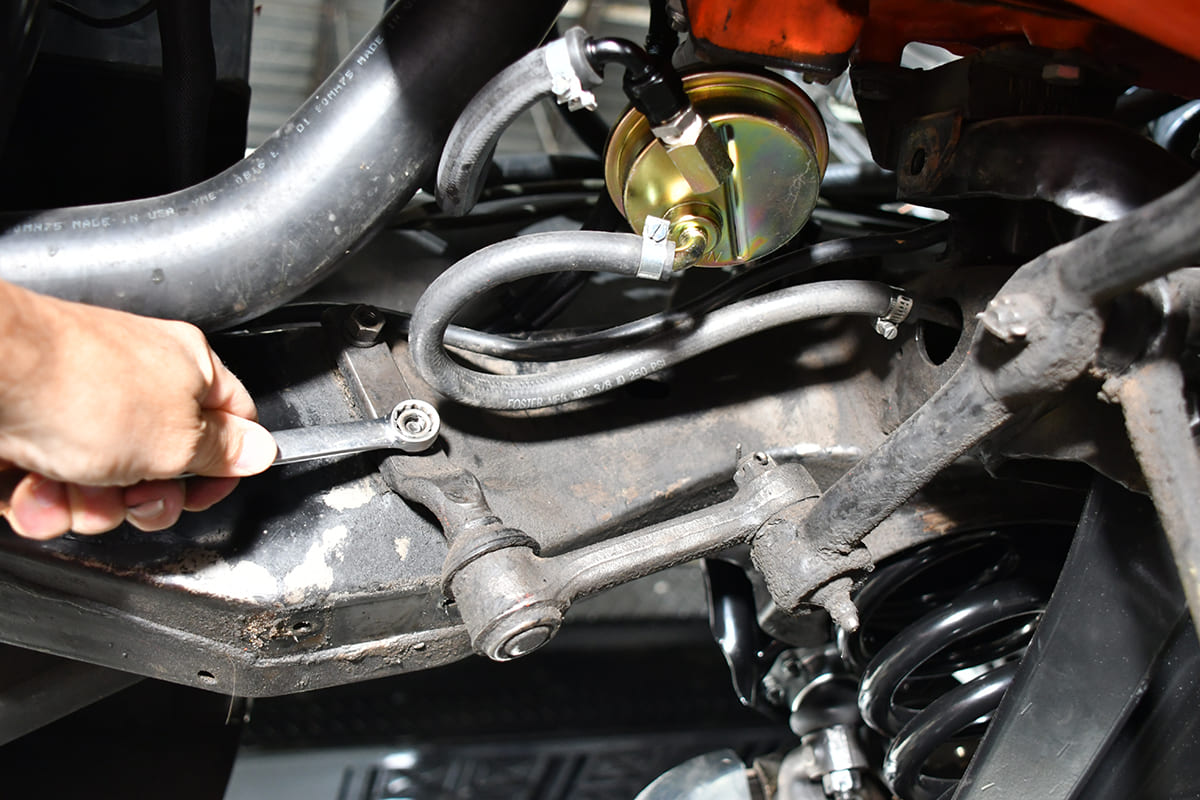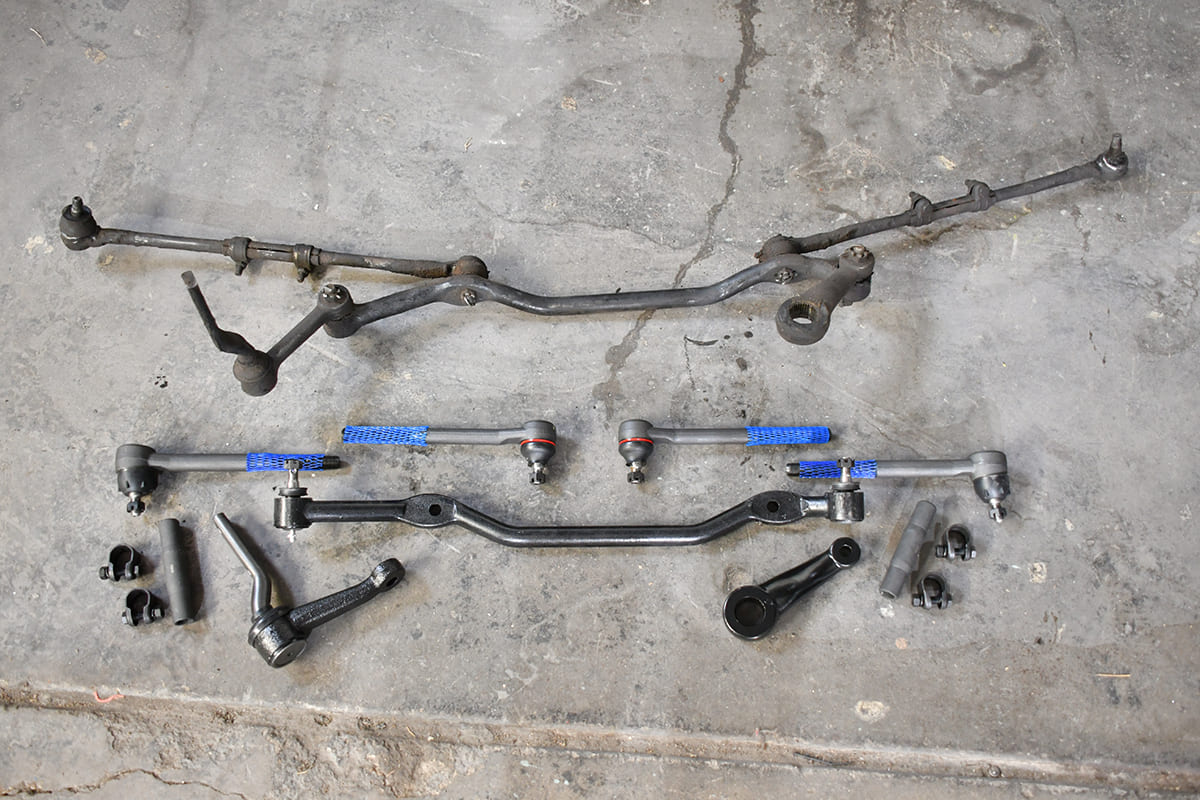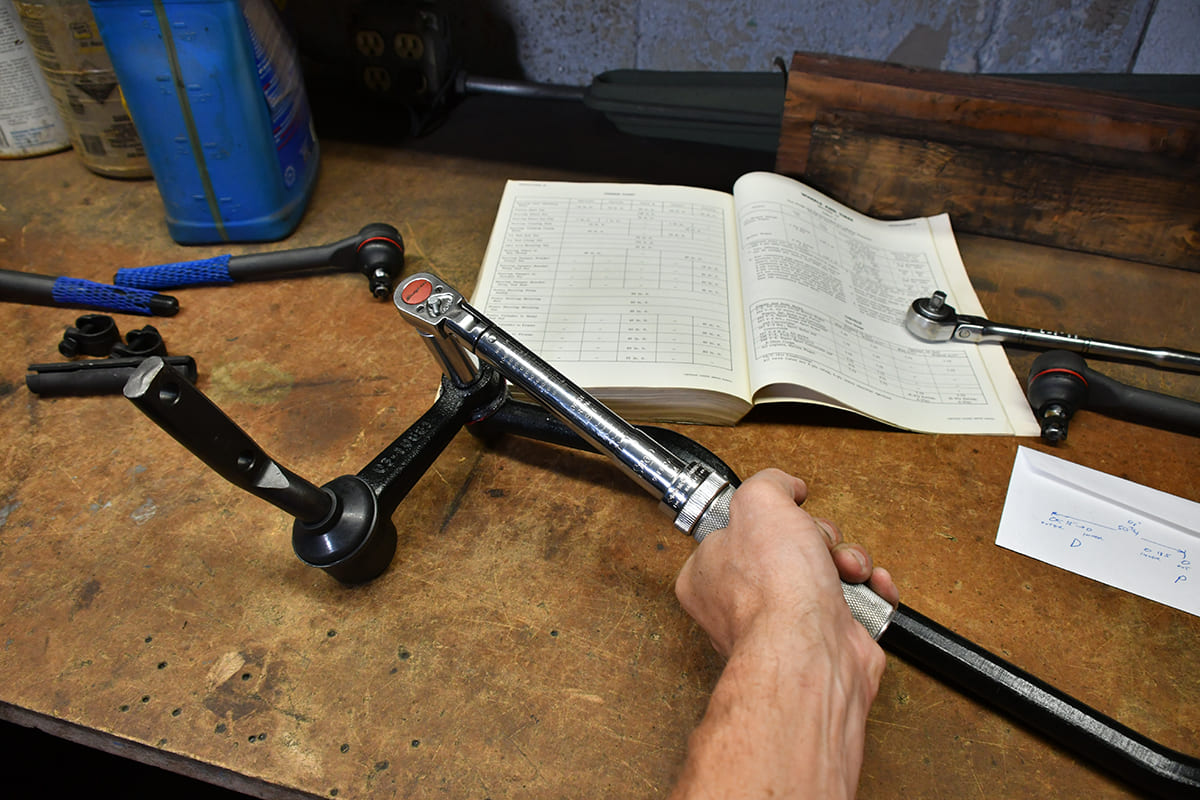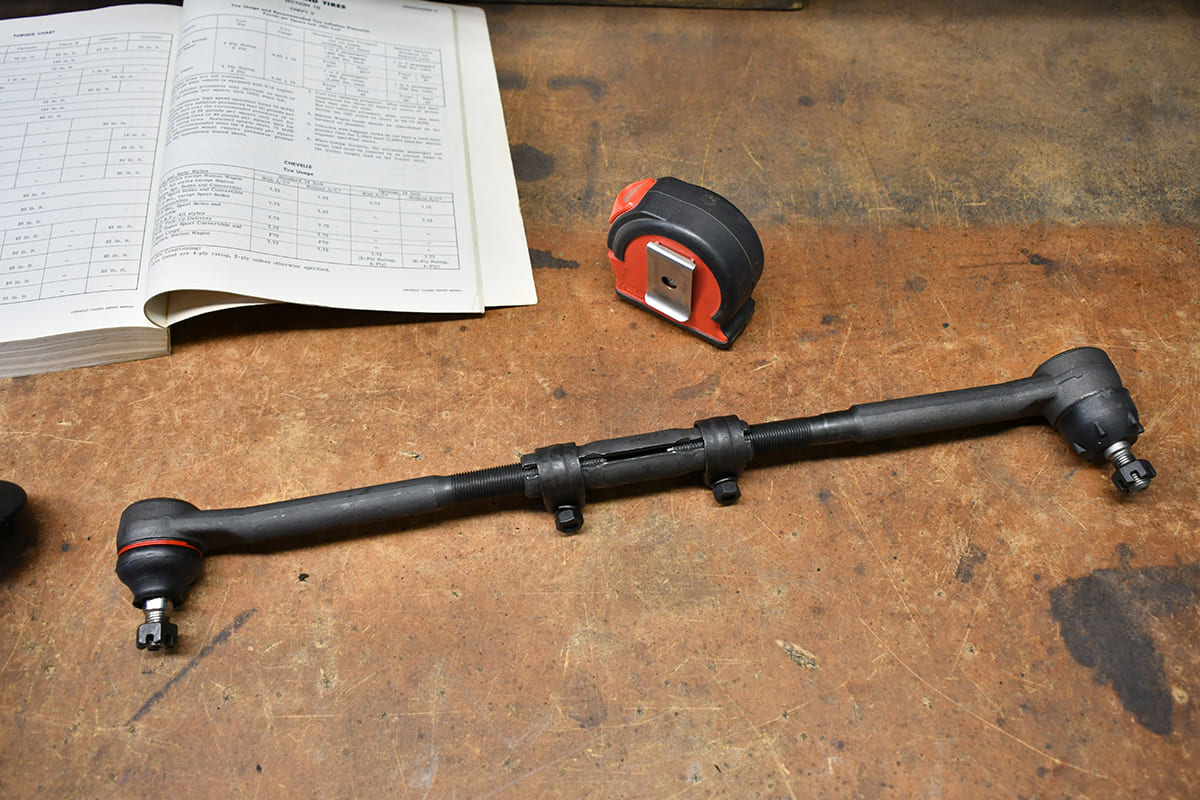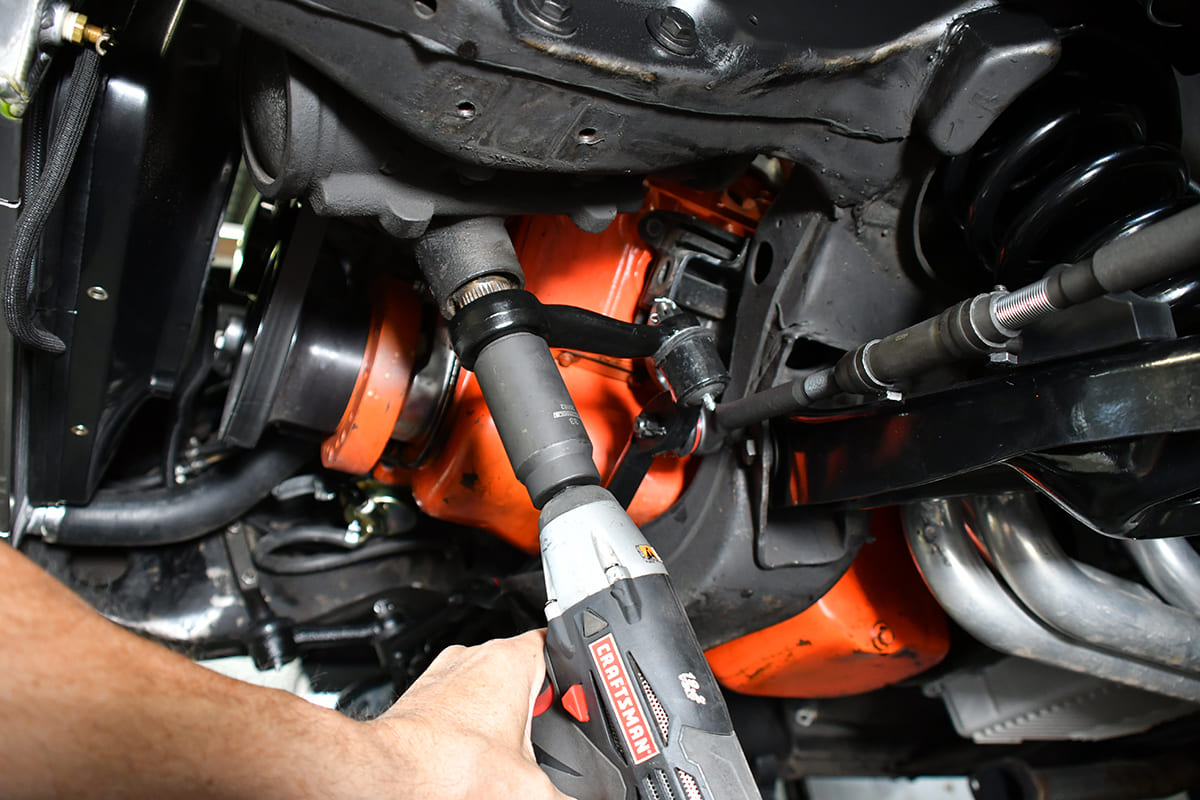 SIDEBAR
DIY Control Arm Rebuild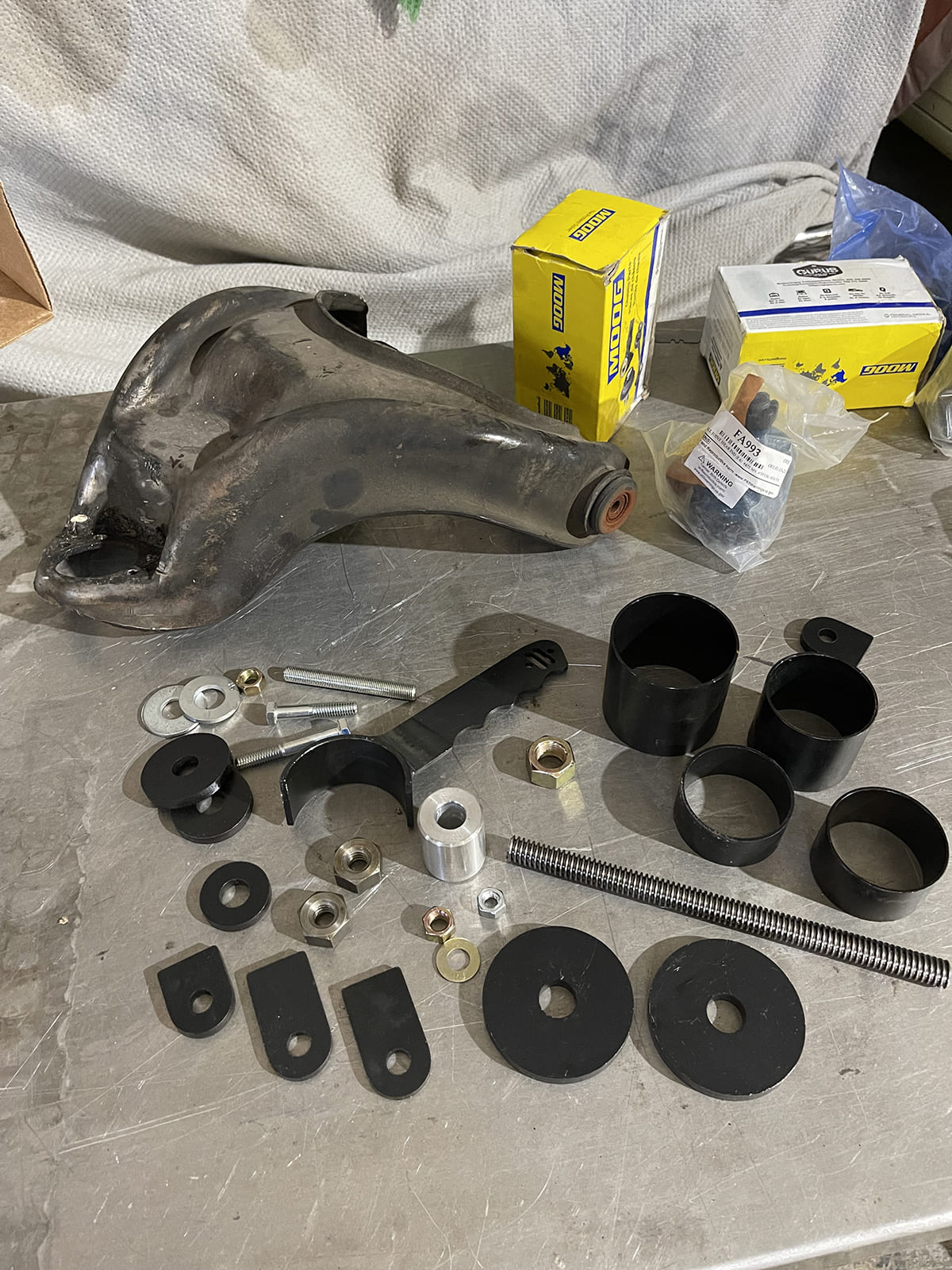 An air hammer is ideal for removing the stock rivets that secure the ball joint, but since we don't own one (yet), we broke out the grinder and drill bit. It's amazing how durable these rivets are!