A Malibu Made to Deceive
By John Gilbert   –   Photography by Wes Allison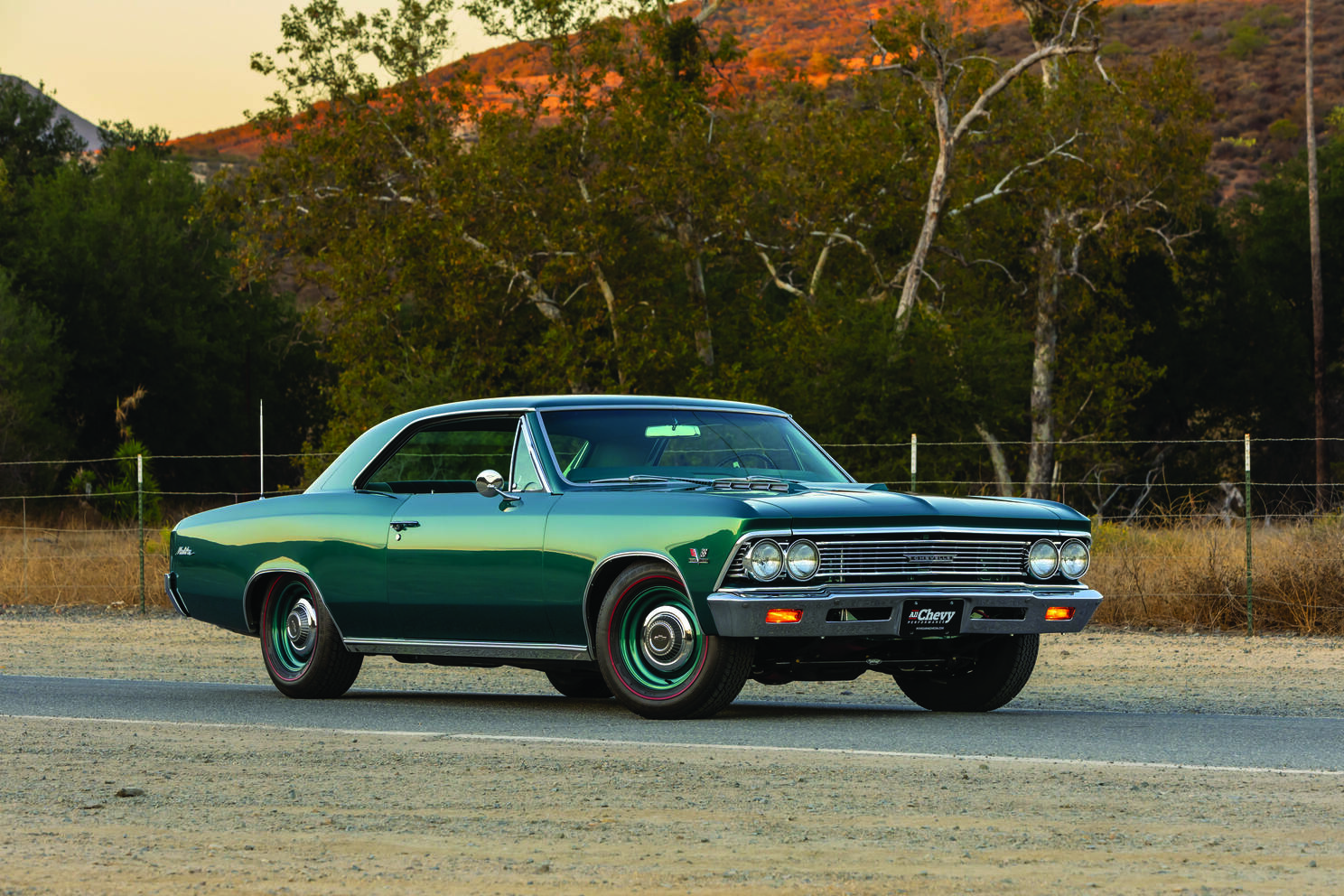 It's Harold Clay's fault our 1966 Chevelle Malibu turned out to be so nice. If it wasn't for Harold's Hot Rod Shop and a list of good friends in the automotive aftermarket, this Chevelle wouldn't have its superb fit and finish and incorporate the best aftermarket components a person can buy.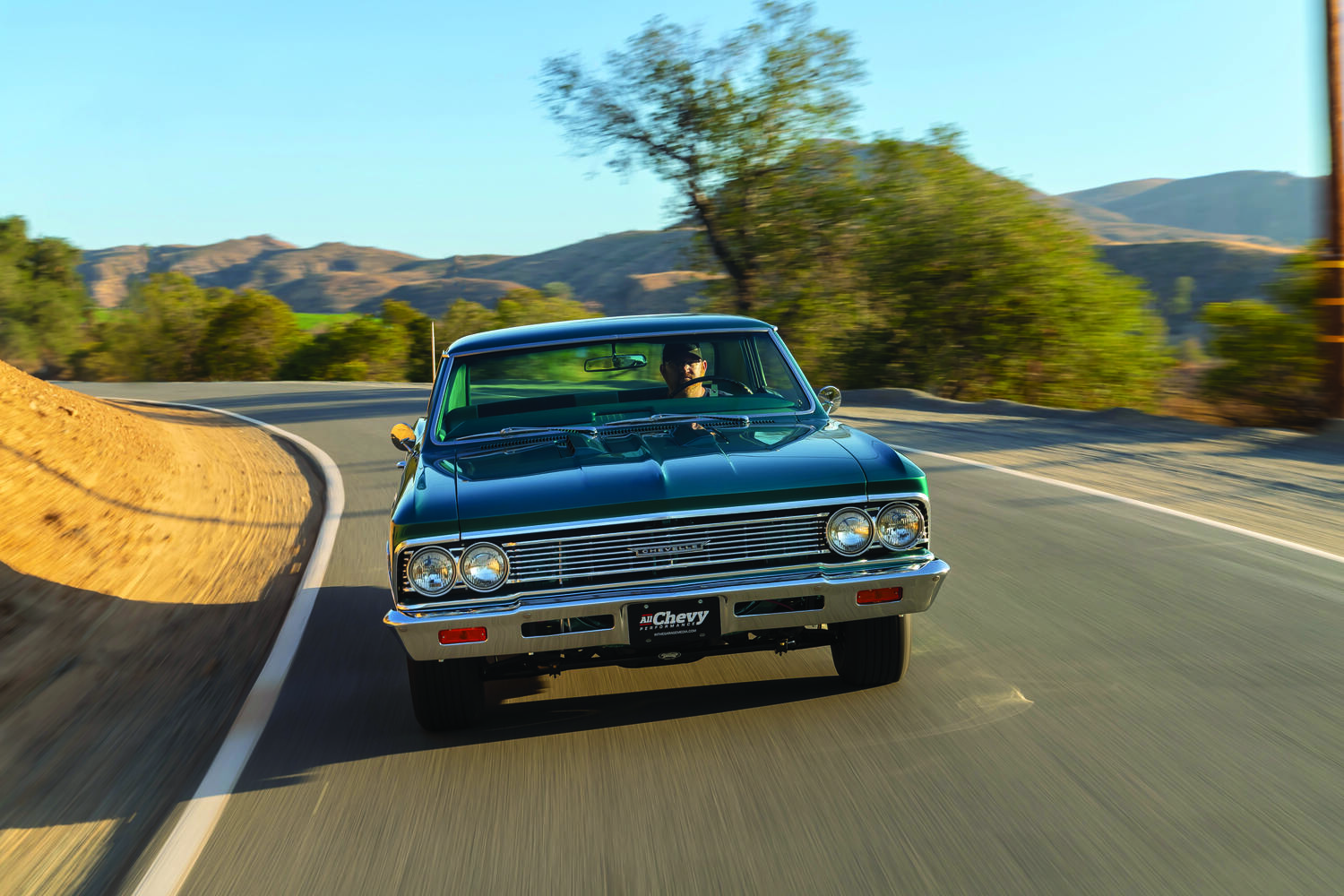 My favorite Chevelle has always been the '66 SS396 since the day my dad and I visited Clippinger Chevrolet in Covina, California, and ran up and down the rows of brand-new '66 Chevelles looking to spot SS396 hoods. Many years later I was hired by Super Chevy magazine to work as a tech editor then shortly afterward my duties were expanded to edit tech for Vette magazine, and that was followed by inheriting the editorship of Chevelle magazine.
When I joined Vette, I scraped together enough money to buy an old Z51 Corvette as my daily driver, so when the editorship of Chevelle came along I was broke. I told my CPA buddy Brian Shaw how I really wasn't looking forward to having Chevelle magazine readers ask what year my Chevelle was and then have to explain I'd never owned a Chevelle—that's not counting numerous '66 Malibus my circle track crazy friends and I cut up to race at Speedway 605 in Irwindale, California, on Saturday nights.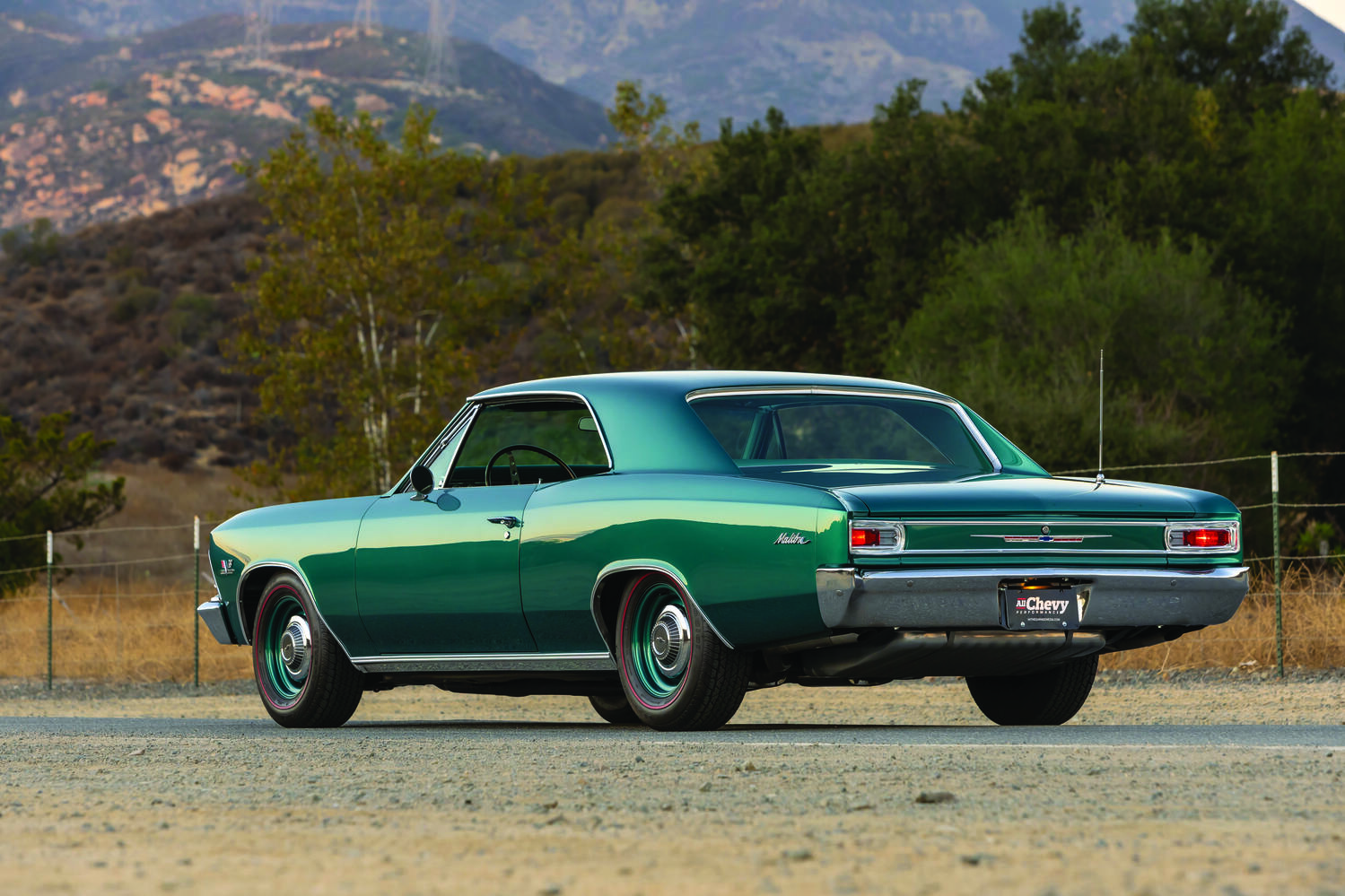 Check out this Chevy: A Muscle Car to Last a Lifetime
Shaw said he'd put up the money and we could partner to build a '66 Chevelle I could use to generate tech articles for Chevelle magazine. The first tech article for Chevelle was how to find and buy the right Chevelle. We found a '66 Malibu for $9,000 a lady in Bishop, California, ordered brand new with a Power Pack 283 and three-speed overdrive. Going in we agreed our Malibu was going to incorporate modern improvements; options unheard of in 1966 yet project a deceptive factory-original appearance.
Here is where the snowball started rolling. I was on the phone talking with my friend Harold Clay, owner of Harold's Hot Rod Shop in Enid, Oklahoma, and he said, "bring me the Chevelle, I'll throw a quick paintjob on it." There's no such thing as a quick paintjob for Harold, most of the cars in Harold's shop are classics selected to compete at Pebble Beach or hot rods headed to the Grand National Roadster Show (GNRS).
The next thing we knew Clay had the Chevelle off its chassis and on a rotisserie installing a new AMD trunk floor. Nostalgia dictated choosing an AMD SS396 hood and before long Randy Nunley's Carter Paint Company was dropping off PPG DTM primer and gallons of Tropic Turquoise. Clay tweaked the PPG Tropic Turquoise formula with a little pearl and buried it under PPG clear.
As if it wasn't enough, Harold's Hot Rod Shop delivered show-quality fit and finish. When we arrived in Enid with a truck and trailer the Chevelle was a completely restored car with AMD glass and Steele Rubber weatherstripping—just sans running gear, suspension, brakes, and interior.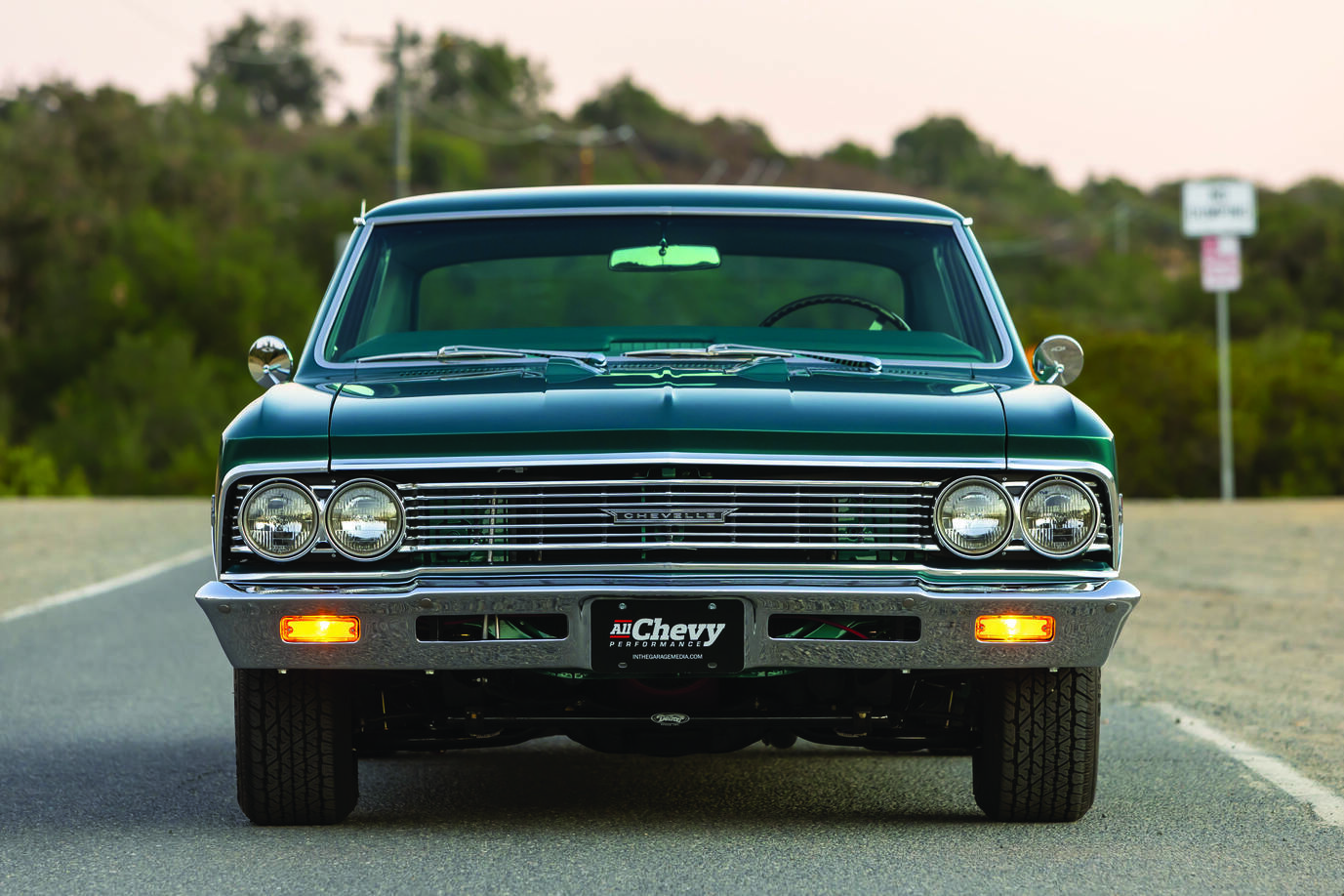 I said to Shaw, "Man, [Clay] set the bar way too high, now the car is too nice for us to work on, we're going to need professional help." Our buddy Jason Baucher, a former Snap-on dealer, let us use his facilities at Specialty Stainless Installations, and prior to opening his new shop, Jay's Place Rod & Restore, Jay Ligtenberg swung by Baucher's shop with Shaw helping as an extra pair of hands. Shaw and Ligtenberg installed Detroit Speed Suspension, Baer brakes, Currie 9 crate rearend, and dropped in the ZZ454 complete with a Silver Sport TREMEC six-speed.
The COVID-19 pandemic lockdown ramped up as the Chevelle was going together; some manufacturers were weeks out of inventory with no projected delivery date in sight. That put us on life support with Summit Racing Equipment and not once did Summit's stockpiles let us down, getting large and small parts to us as fast Shaw could order them.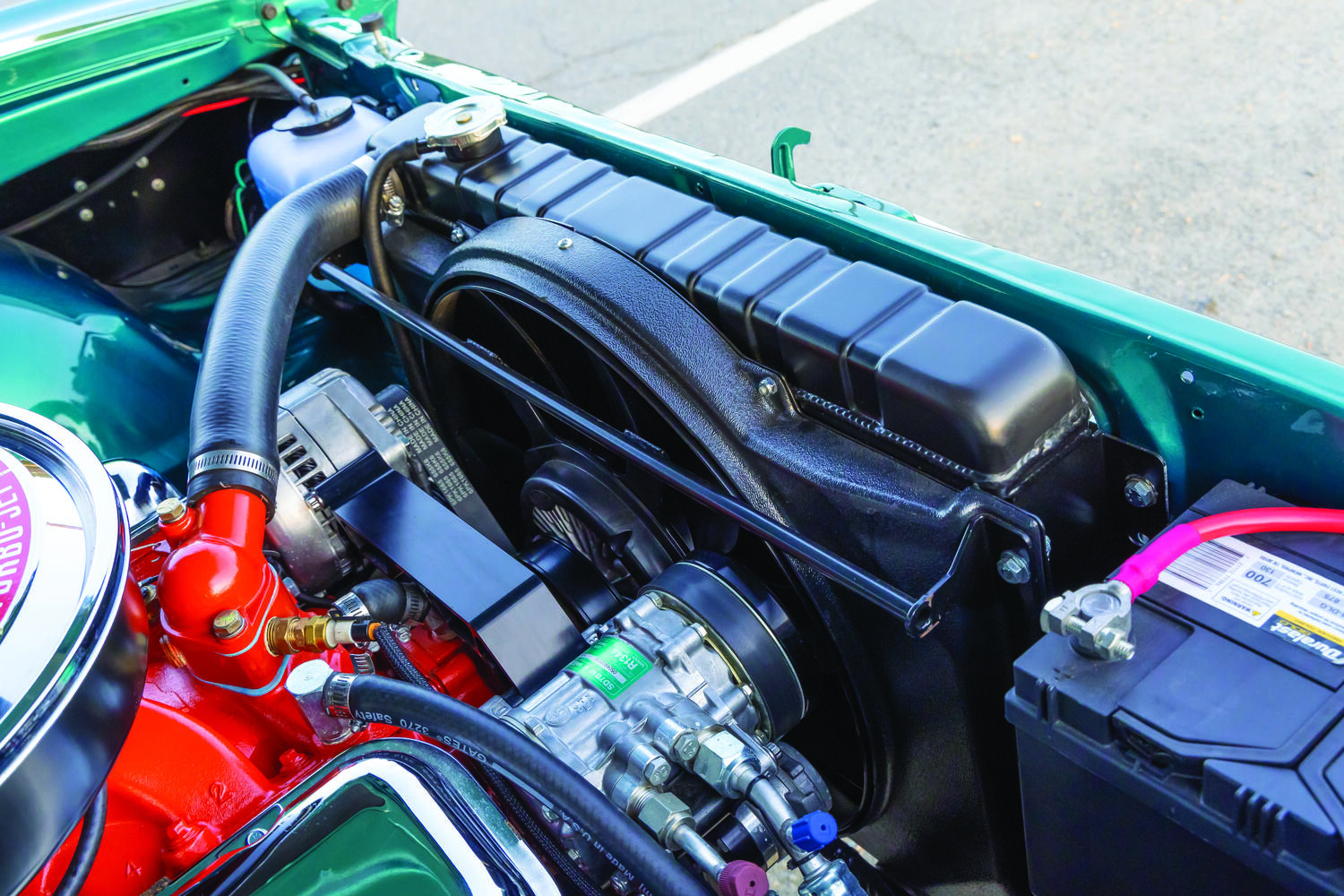 Check it out: Pete Jacob's Pro Street '63 Nova
Constructing the Malibu to deceptively resemble a stock '66 SS396 was an intentional act. Max Gilmore at Auto Addiction OC fitted original equipment A/C vents and painted the non-air dash Artesian Turquoise. Vintage Air offers a complete approach to air conditioning, so the cooling system features a Vintage Air Monster Fan and Front Runner serpentine engine accessory drive. Vintage Air SureFit air conditioning provides ice-cold air, which is kept in via Dynamat insulation products. The stock-appearance full instrumentation is Classic Instruments DirectFit Chevelle package with a built-in tachometer.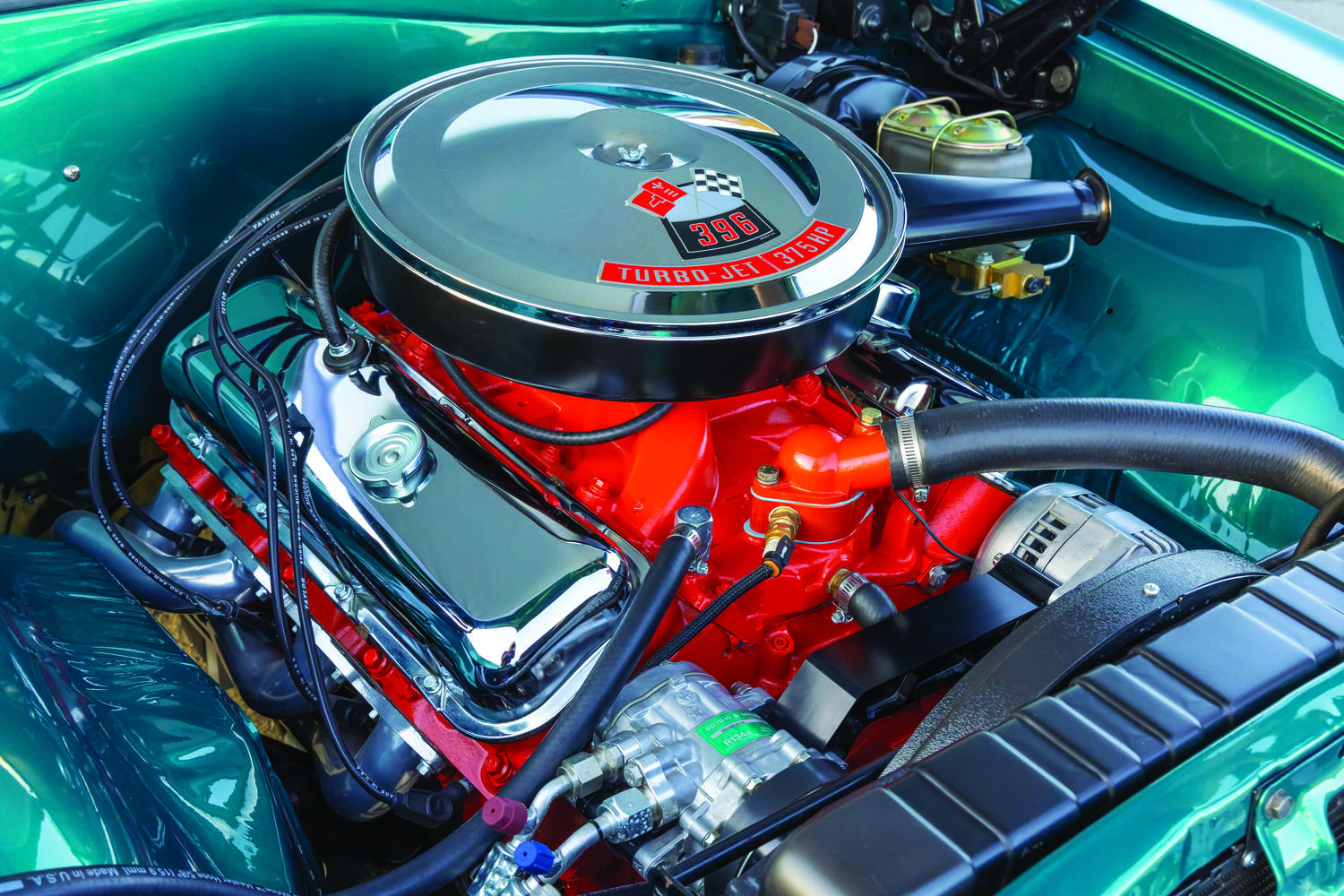 Jay's Place Rod & Restore opened with great success; consequently, Jay was buried with work and could no longer help us so Don Lindfors stepped in with the 2022 GNRS only one month away. Lindfors hustled with incredible finesse and finished the wiring, fired up the FiTech-injected ZZ454 for its first breath, and the Chevelle made it into Harold's Hot Rod Shop's GNRS booth in Building 4. At the 2022 GNRS the Chevelle competed as an under-construction project. For GNRS 2023 our '66 Chevelle will compete as a completed car in Harold's Building 4 booth.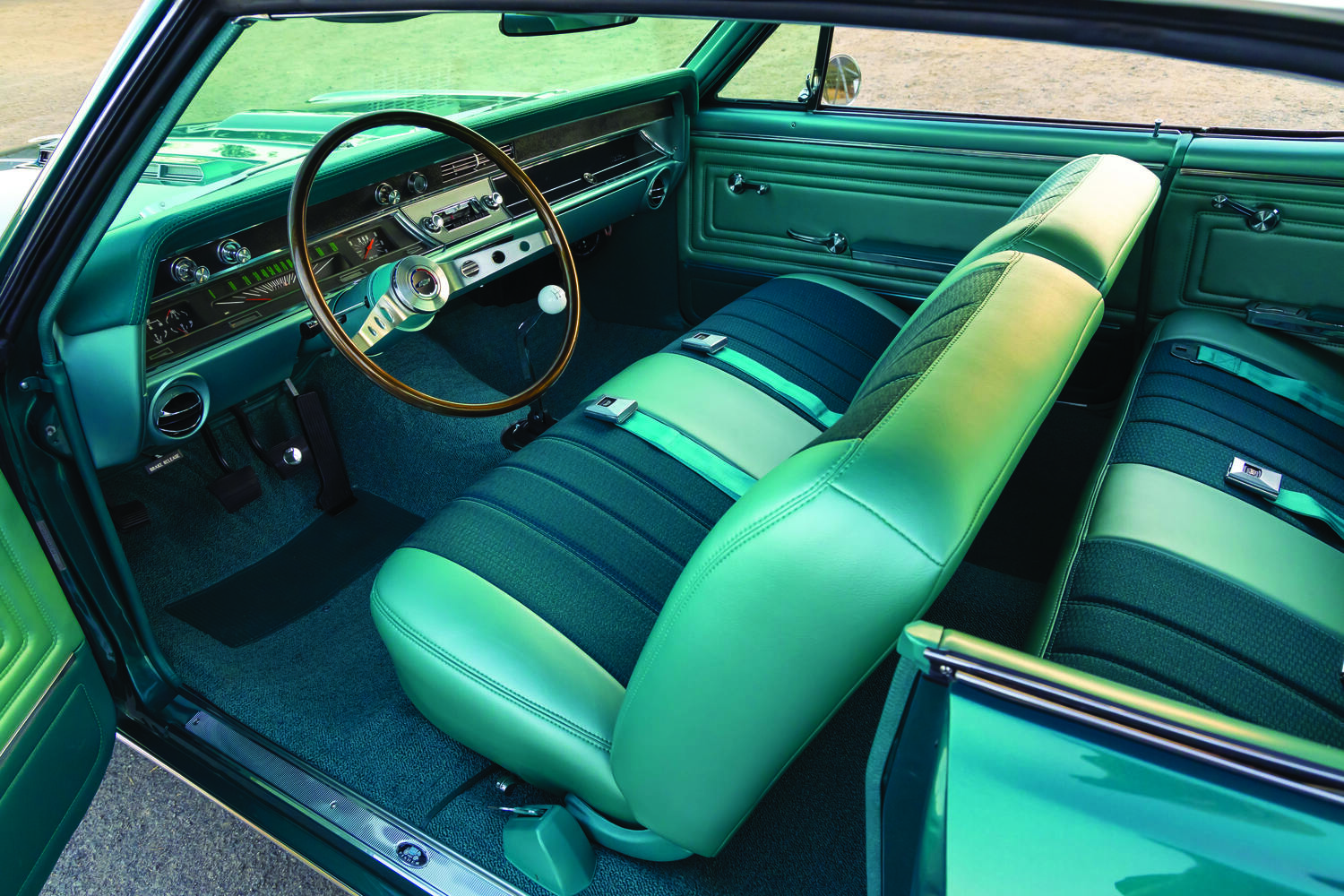 Recently, Shaw and I reminisced about undertaking our '66 Chevelle project and we agreed there was not one thing about the car where we compromised or would have done anything different—and completing it to show quality definitely was thanks to a community of great friends.
TECH
Owner: John Gilbert & Brian Shaw, SoCal
Vehicle: 1966 Chevelle Malibu
Engine
Engine: Chevrolet Performance ZZ454
Displacement: 454 ci
Compression: 9.6:1
Bore: 4.250
Stroke: 4.000
Cylinder Heads: Chevrolet Performance aluminum
Rotating Assembly: Stock spec. Chevrolet Performance ZZ454
Camshaft: ZZ454 Hydraulic Roller
Fuel Injection: FiTech EFI, FiTech Go Fuel 58034 fuel tank kit
Exhaust: Sanderson BB7 headers, MagnaFlow stainless 3-inch 15897 Street Series complete system; installation by Jason and Travis Baucher
Ancillaries: Vintage Air Front Runner and Monster Fan, American Autowire Classic Update kit
Powdercoating: Embee Performance (Santa Ana, CA)
Output: 469 hp at 5,500 rpm 519 lb-ft at 3,700 rpm
Drivetrain
Transmission: Silver Sport TREMEC six-speed kit, custom trans tunnel fabricated by Mike Savasta
Rear Axle: Currie 9-inch Crate limited-slip rearend 3.73:1 gear ratio from Summit Racing
Chassis
Chassis: Stock, modified by Harold's Hot Rod Shop
Steering: Detroit Speed 600 12.7:1 quick ratio power steering box
Front Suspension: Detroit Speed tubular double A-arms, 2-inch drop spindles, BBC coil springs, H-D sway bar, Koni adjustable shocks
Rear Suspension: Detroit Speed 3 Kit, adjustable tubular trailing arms, coil springs, Koni adjustable shocks
Brakes: Front Baer Classic two-piston 11-inch rotors, Rear Ford Explorer 11-inch discs, Detroit Speed master cylinder/booster
Wheels & Tires
Wheels: Specialty Wheel 15×7 OEM-style steel wheels
Tires: Coker BFGoodrich Silvertown P225/70R15 Redline radials
Alignment: Glenn's Alignment (Costa Mesa, CA)
Interior
Upholstery: Full custom interior in OEM Tropic Turquoise sparkle cloth and Artesian Turquoise vinyl by Da Vinci Upholstery
Instrumentation: Classic Instruments Direct Fit Chevelle package
Steering: ididit tilt column, OPGI stock '66 steering wheel
Dash: OPGI recovered by DaVinci Upholstery
HVAC: Vintage Air '66 Chevelle SureFit
Exterior
Bodywork and Paint: Harold's Hot Rod Shop (Enid, OK)
Paint: PPG Tropic Turquoise custom mix by Harold's Hot Rod Shop
Hood: '66 SS396 by Auto Metal Direct (AMD)
Grille: Reproduction '66 Malibu, OPGI (Seal Beach, CA)
Bumpers: Front AMD, Rear stock re-chromed by Ace Plating (Van Nuys, CA)
Special Thanks: Harold Clay, Rick Love, John McLeod, Don Lindfors