How to Restore Beat-Up and Oxidized Aluminum Trim at Home
By Tommy Lee Byrd   –   Photography by the Author
There are certain types of automotive tasks that qualify as weekend projects, such as a disc brake upgrade, while others, like an LS engine swap, that qualify as a winter project. What we're dealing with in this article is in a time zone of its own. Trim repair is a task that very few folks want to tackle on their own, and it's a task that even fewer want to pay for at a professional shop because it can get pricey. In the case of our '66 Chevy II, the most popular solution is to weld up the holes in the body and make it look like a Super Sport, which came from the factory without any trim along the body reveal. Had we known just how difficult it would be to source new (or even used) trim for this car, we would've gone the Super Sport clone route, but we didn't realize this one-year-only trim was made from "unobtainium" until after we completed the bodywork and fresh paint.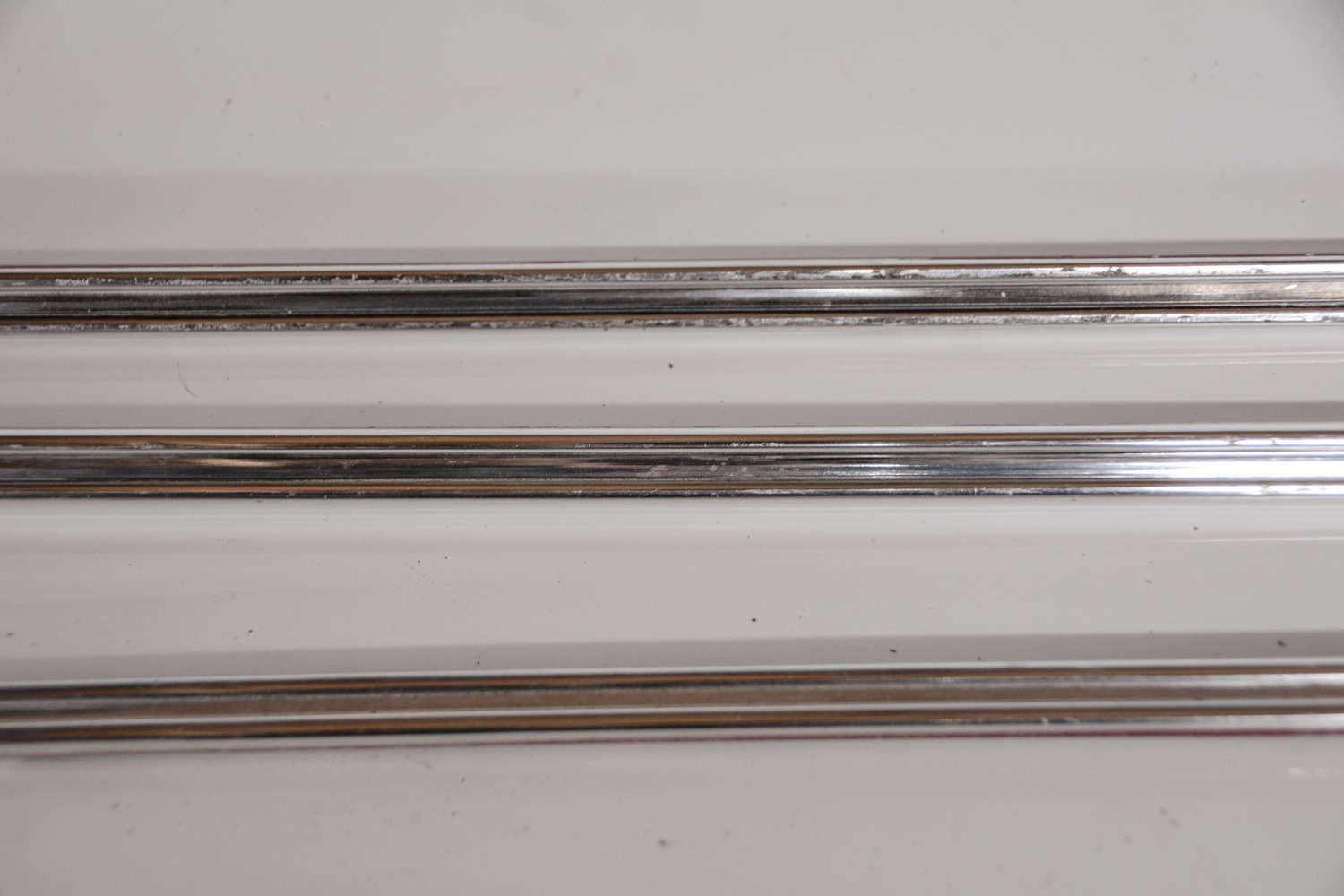 In reality, the trim is made from aluminum, which is why most of it ended up in the scrap pile over the past 50-plus years. This material is thin and easily damaged, and people simply just threw it away when it got beat-up. Other types of cars, especially cars from the '50s, featured a lot of stainless steel trim, which is much more durable. That's why you still see mountains of Tri-Five trim at swap meets—the stuff can take a beating. Even the Chevy II has certain pieces that are made from stainless, and a few pieces that are chrome-plated steel, but the headlight bezels, taillight bezels, and body side moldings are made from very thin aluminum. This was done in an effort to save money but still have the bright finish of "chrome." When these cars left the factory, the aluminum trim had an anodized coating, which protected it from oxidation. The downside is that nearly 60 years later, that coating has become hazy and doesn't allow us to bring the aluminum back to a nice, polished finish. So, we have a huge task ahead of us to remove the anodized coating, straighten the bends, remove the dents, file down the imperfections, sand out the filing marks, and polish it back to a beautiful finish. If you're looking for a weekend project, this isn't it. However, it is a very rewarding task that is time well spent, especially if you have no other options aside from sending the trim off for professional restoration.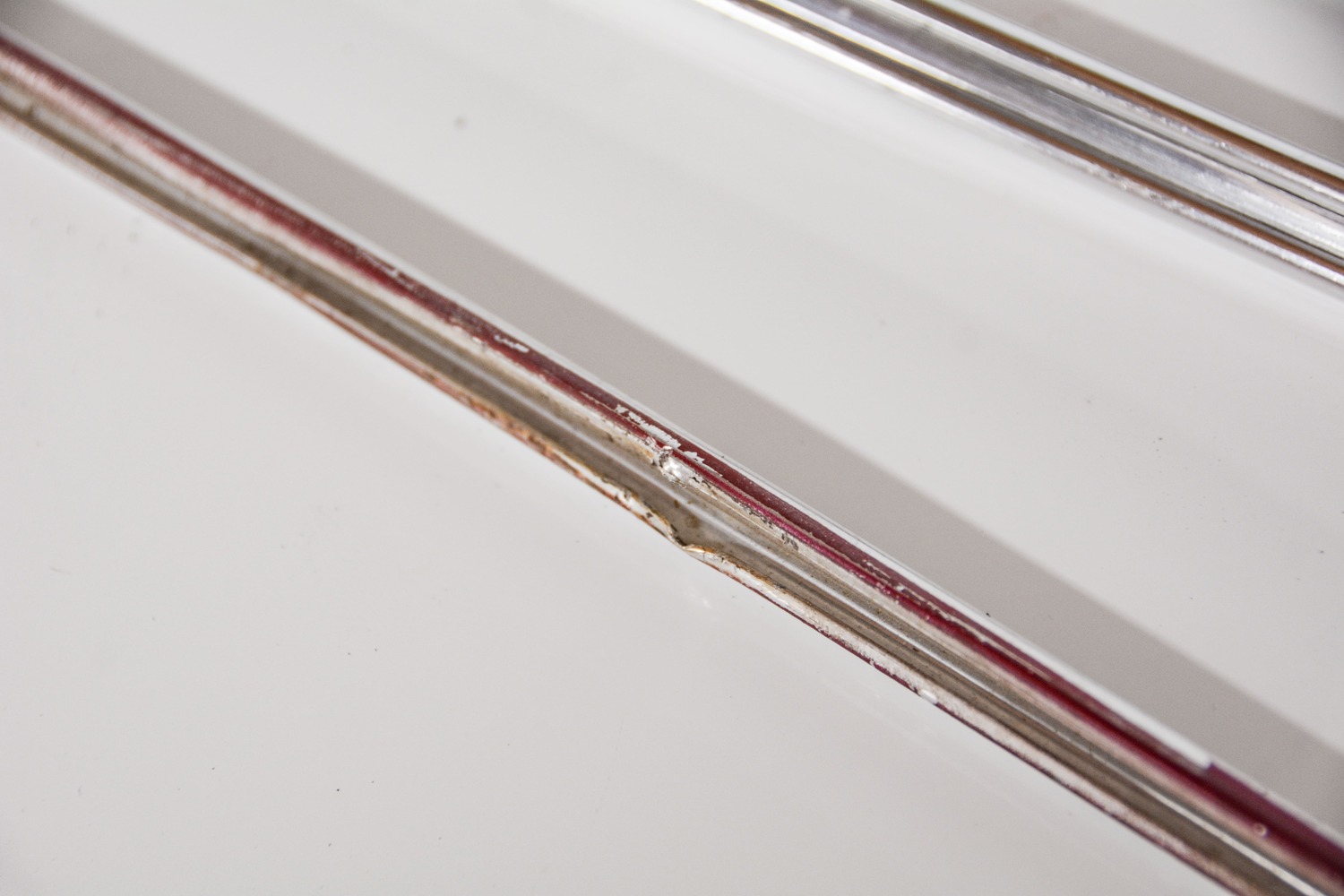 Check it out: Replacing Window Regulators, Side Glass, and Weatherstripping on a Chevy II
It would cost well over a thousand dollars to have the six damaged pieces of side molding trim repaired and polished at a professional polishing or plating shop. Although the trim has been offered by various vendors for less than $200, these reproduction trim sets have not been available for quite some time. We did some soul searching and some junkyard scrounging and ultimately took the plunge into repairing the trim ourselves. Having some light sheetmetal fabrication experience, as well as bodywork experience, provided the confidence to tackle such a project. We armed ourselves with a few crucial tools: a Trim Repair Kit and a Polishing Kit. Both of these items came from Summit Racing and gave us the ability to manipulate the fragile aluminum trim back into its original form. The Trim Repair Kit (PN CTI-TR-KIT-II) features a great selection of hammers, as well as chasing chisels, punches, and much more to give us plenty of options for hammering out dents.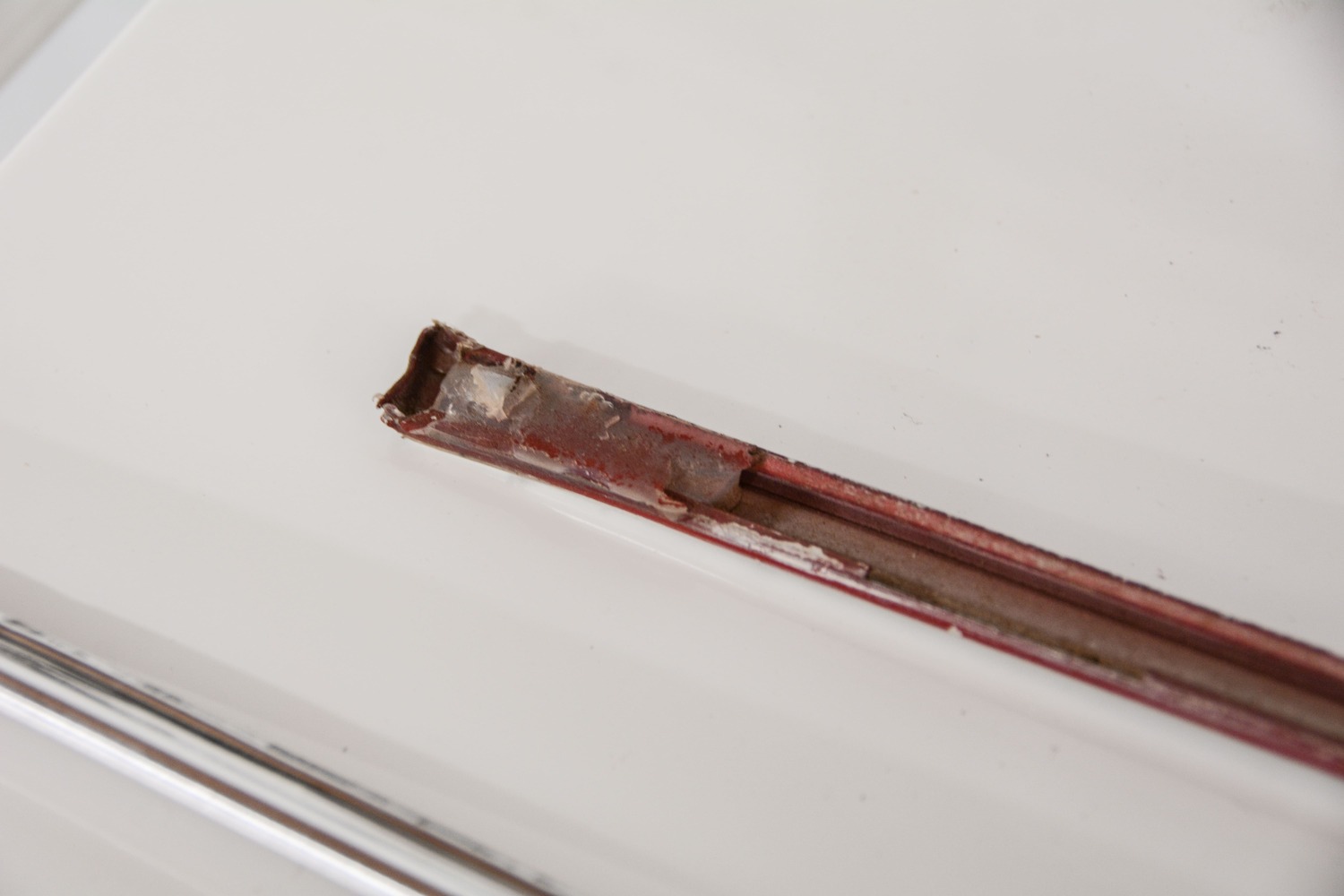 The Polishing Kit (PN SUM-905027) is only effective if we can get all the dents and damage straightened out. It features three buffing wheels of various fabrics and four levels of compound bars. Stainless steel and aluminum trim require different types of polishing compounds, so we did our homework and found what works best.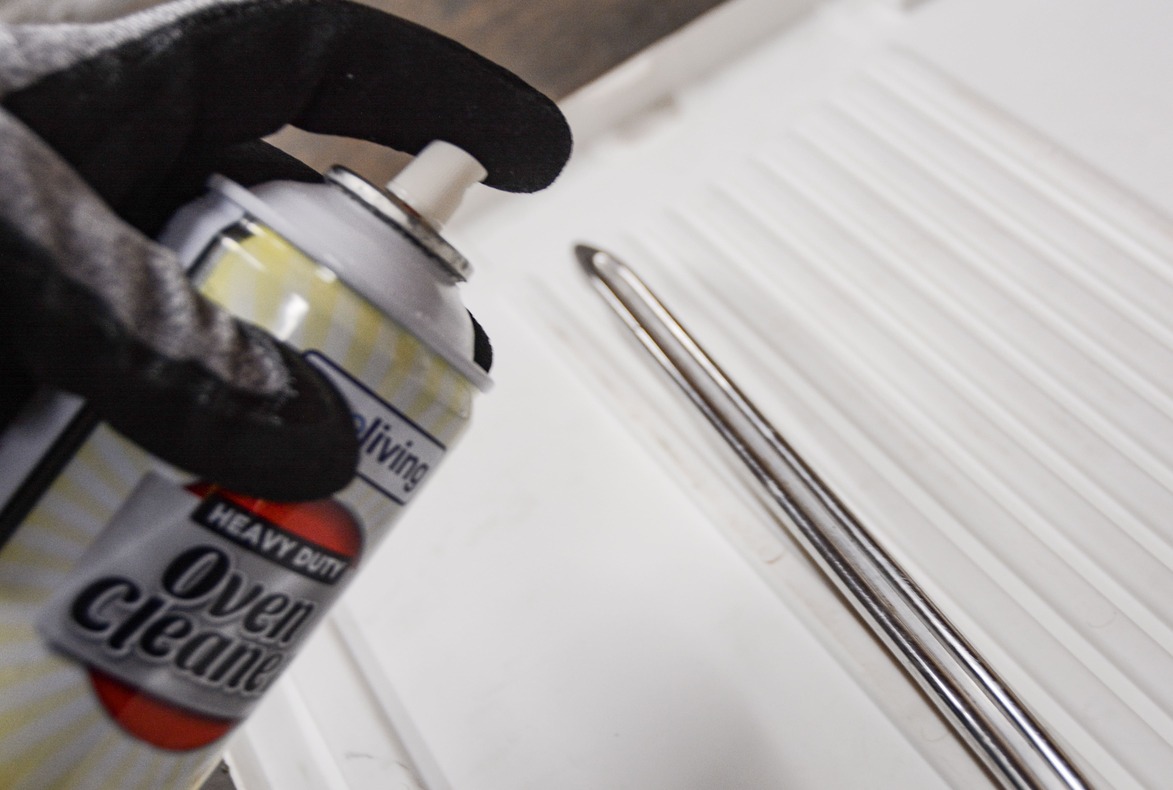 Follow along with the process of restoring this side molding for our '66 Chevy II project car, and you'll find lots of great tips and tricks for all types of trim restoration. It was a rewarding process that gets us one step closer to putting this Chevy II back on the road again with beautiful details that set it apart from others at the local cruise night.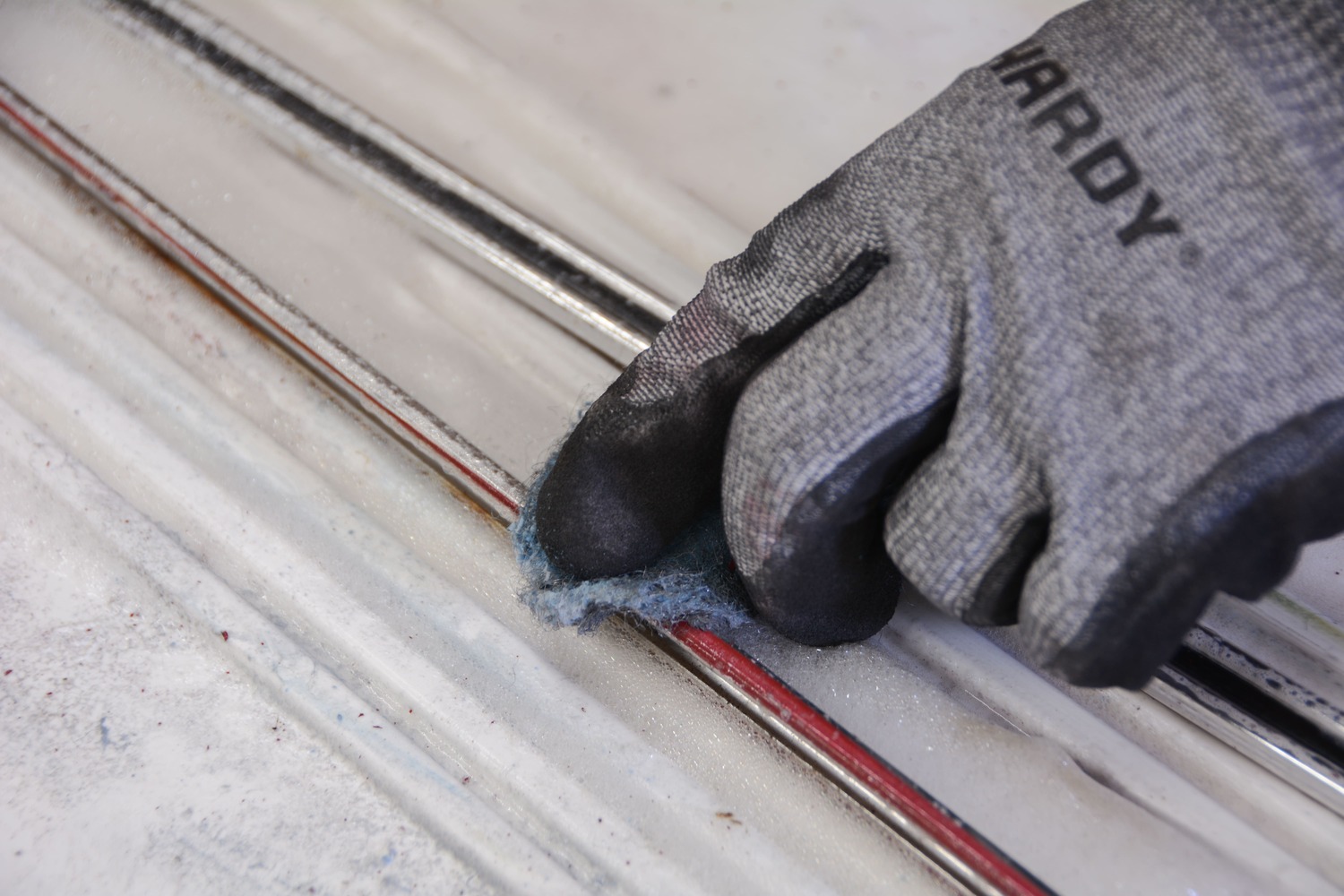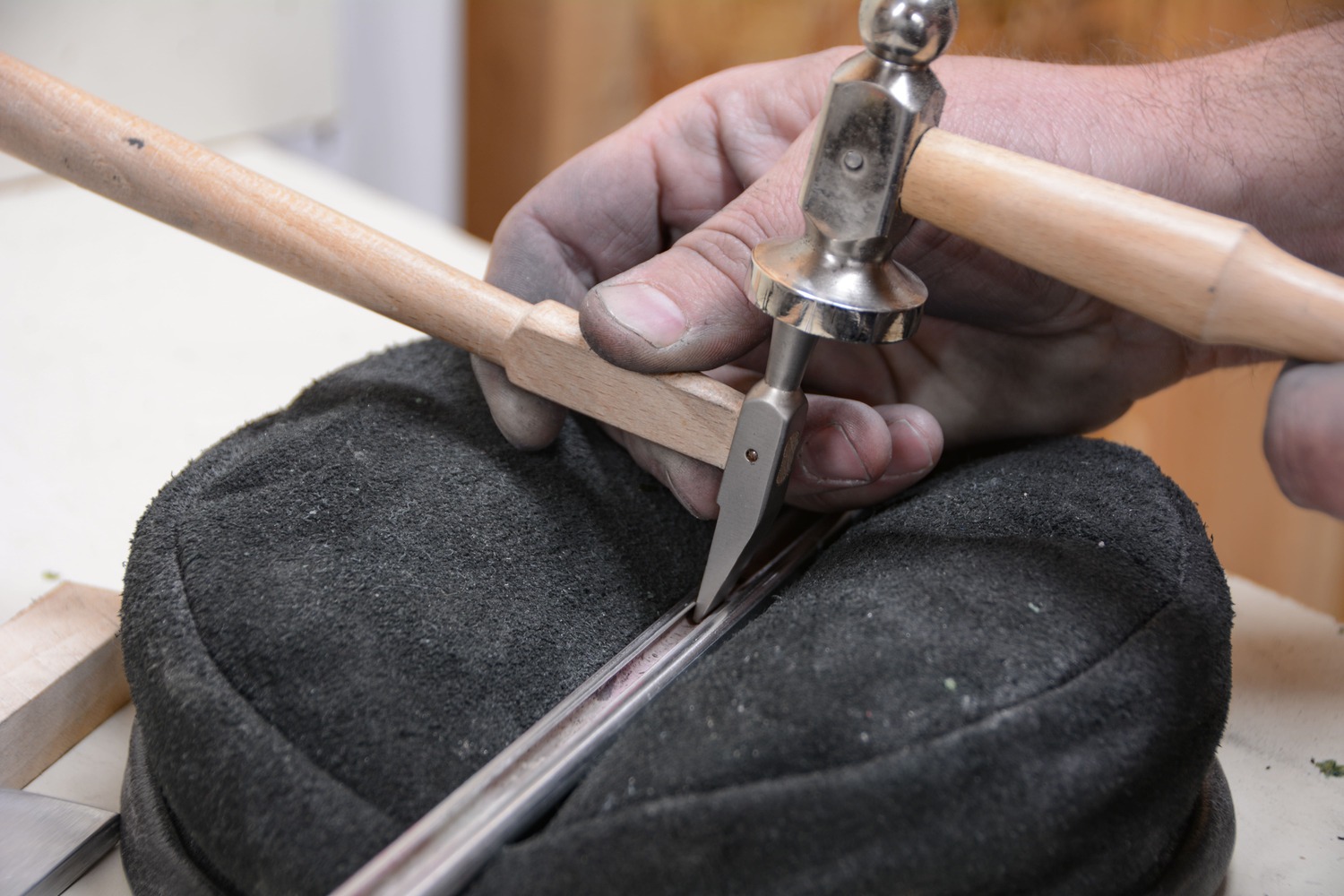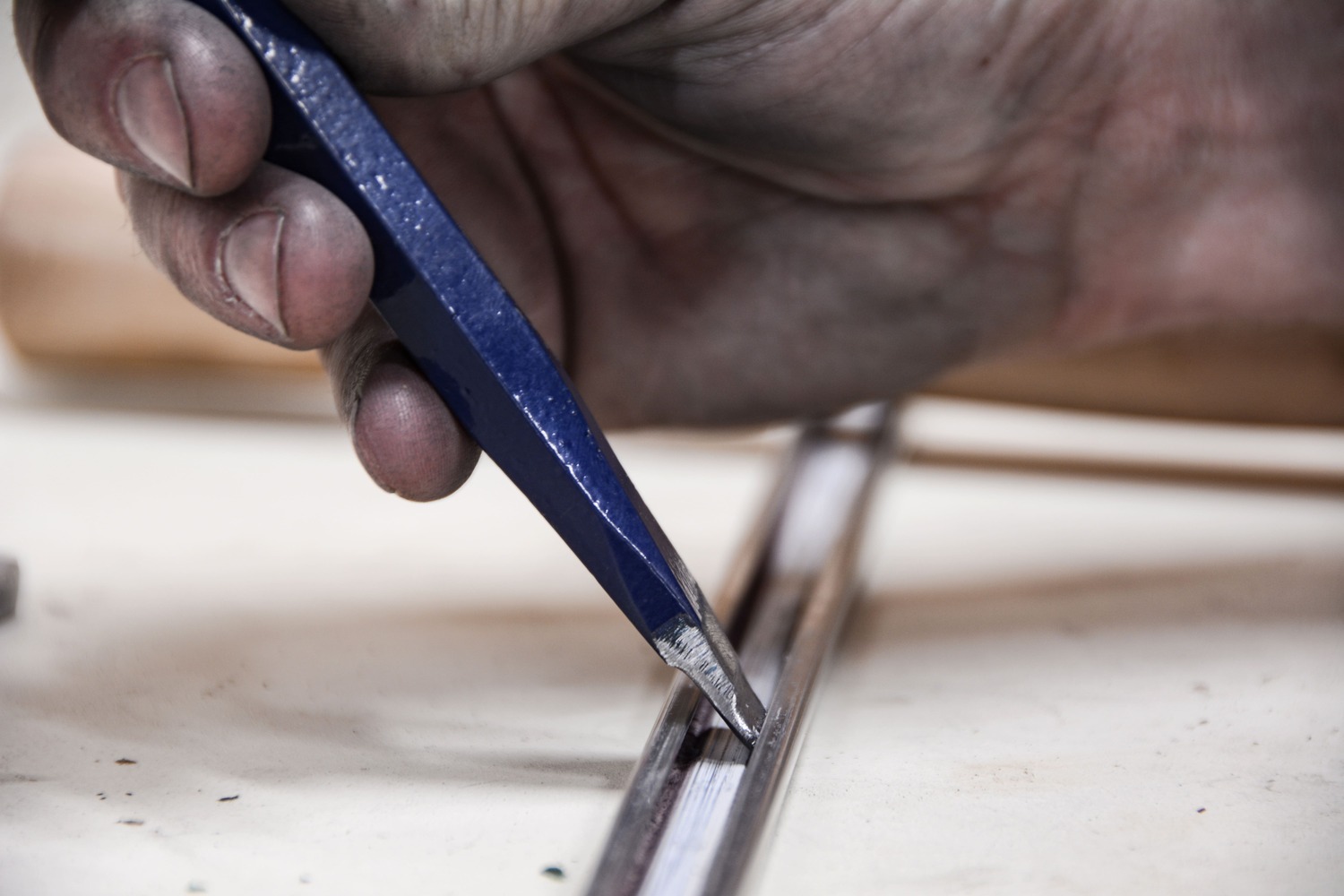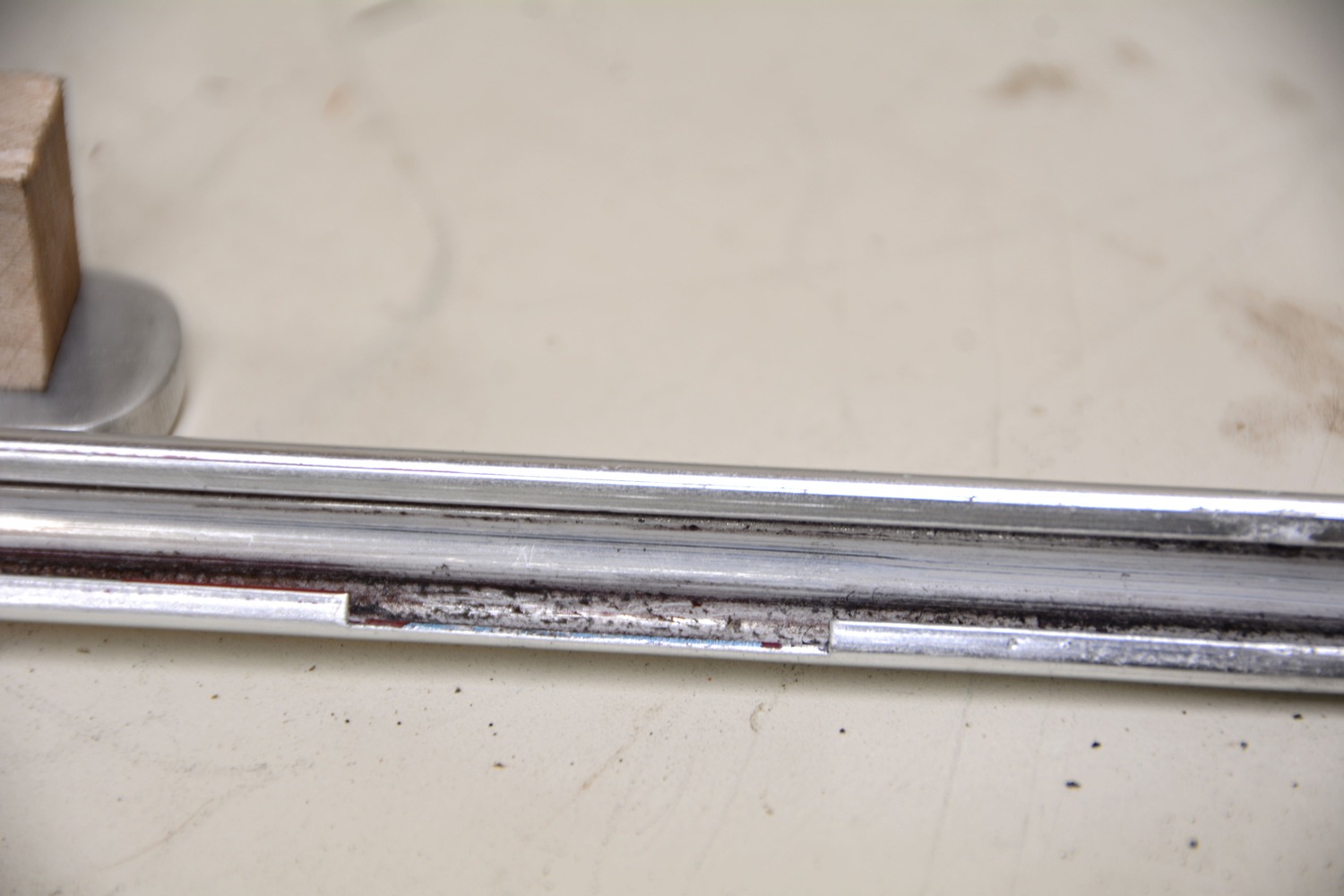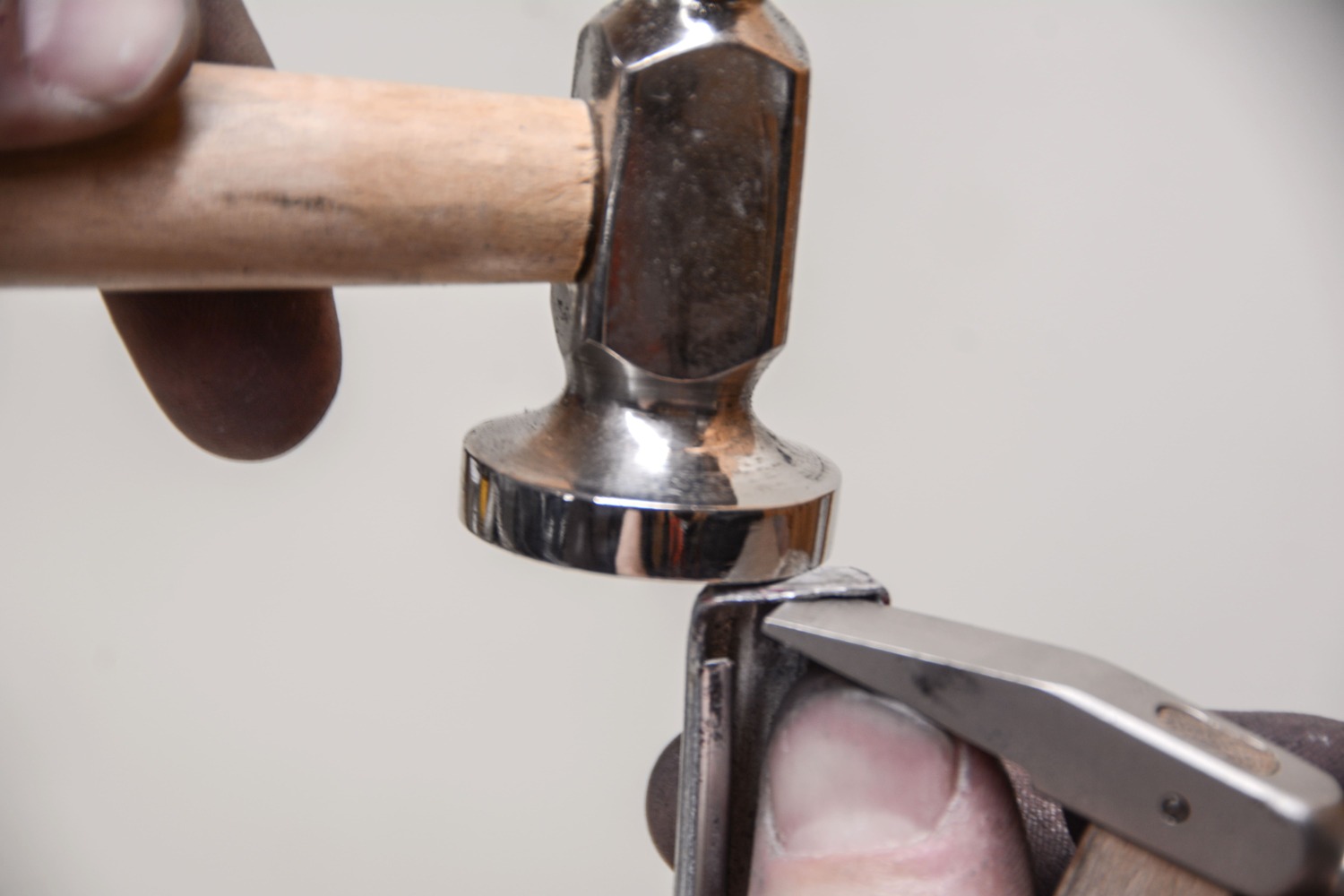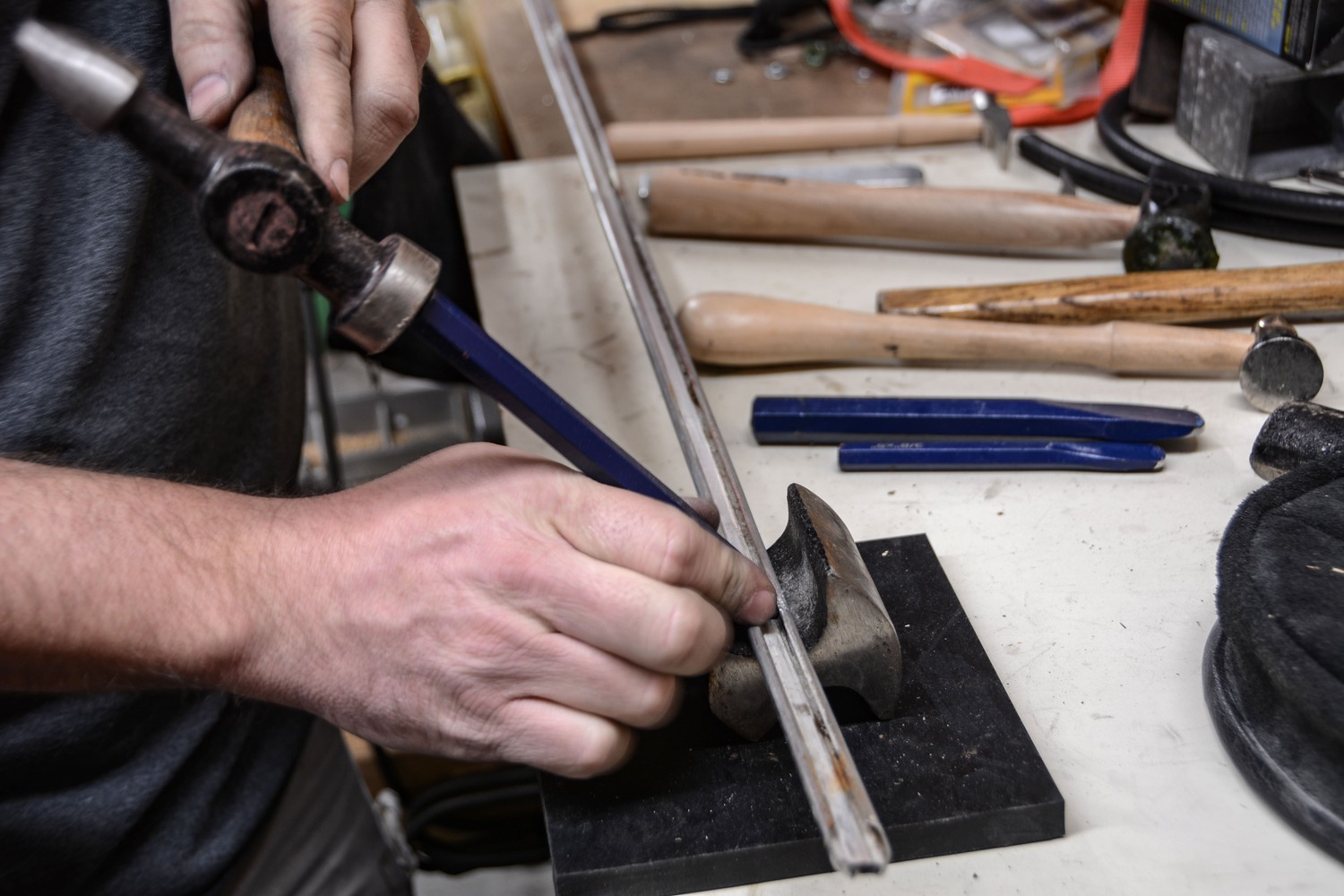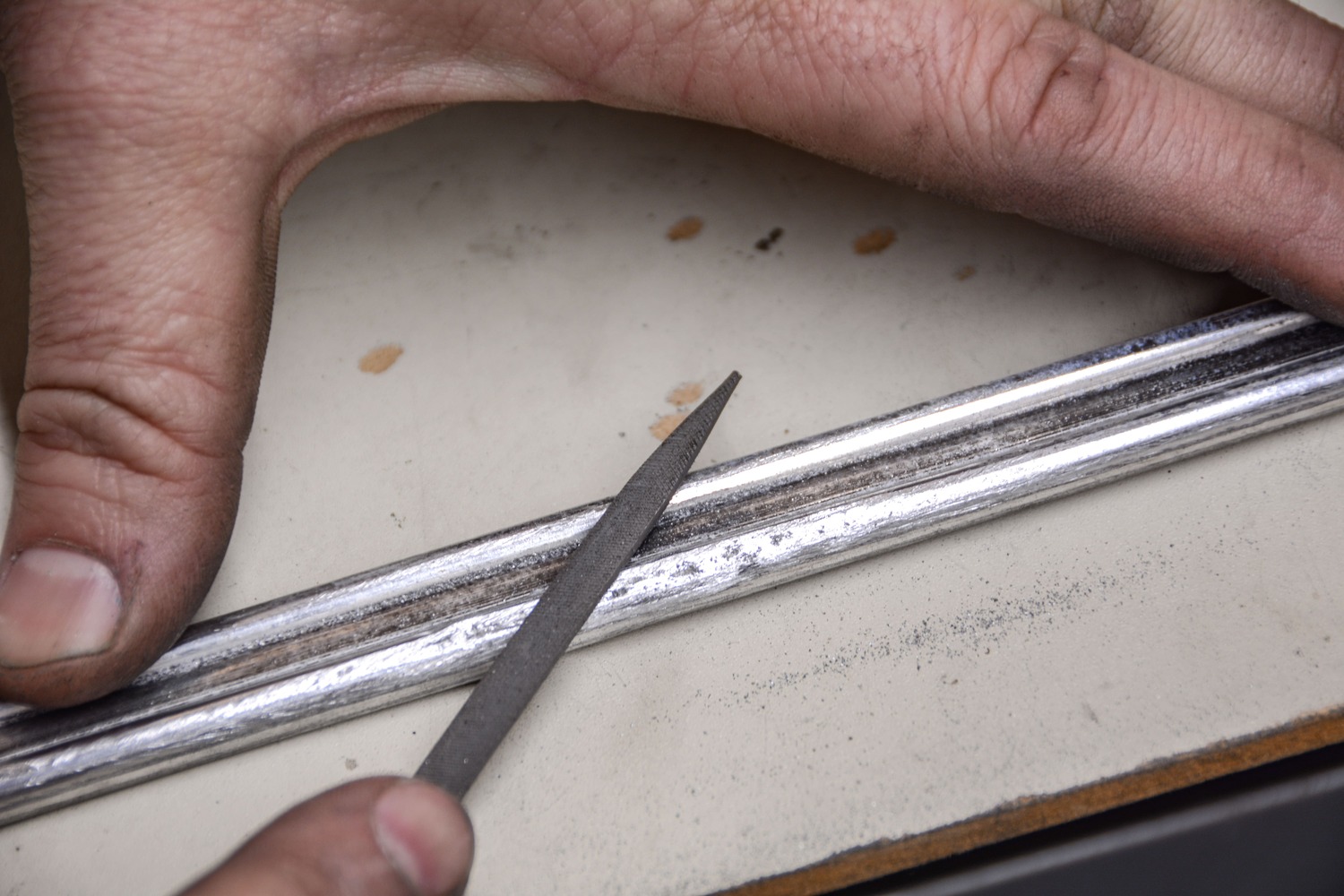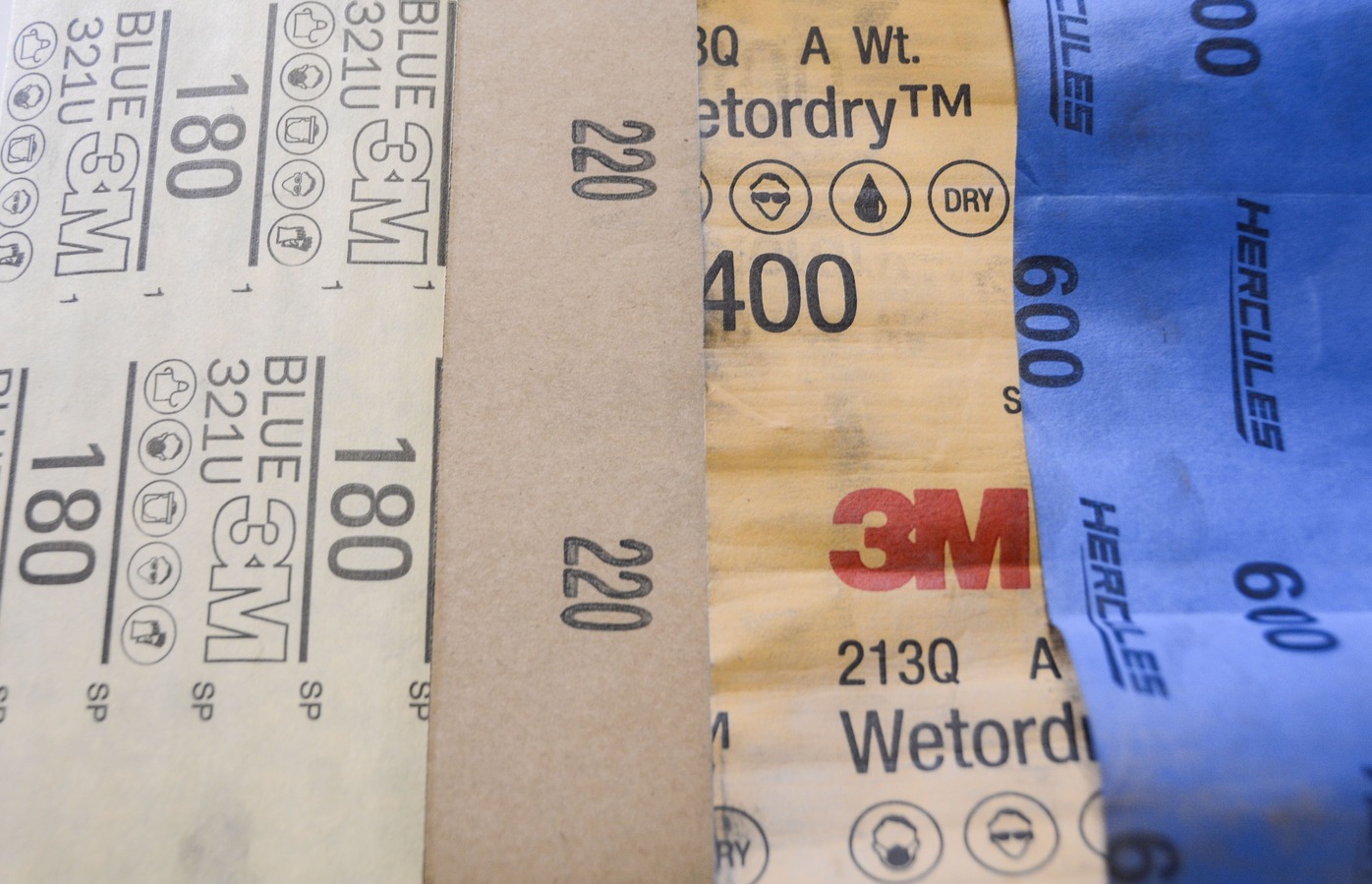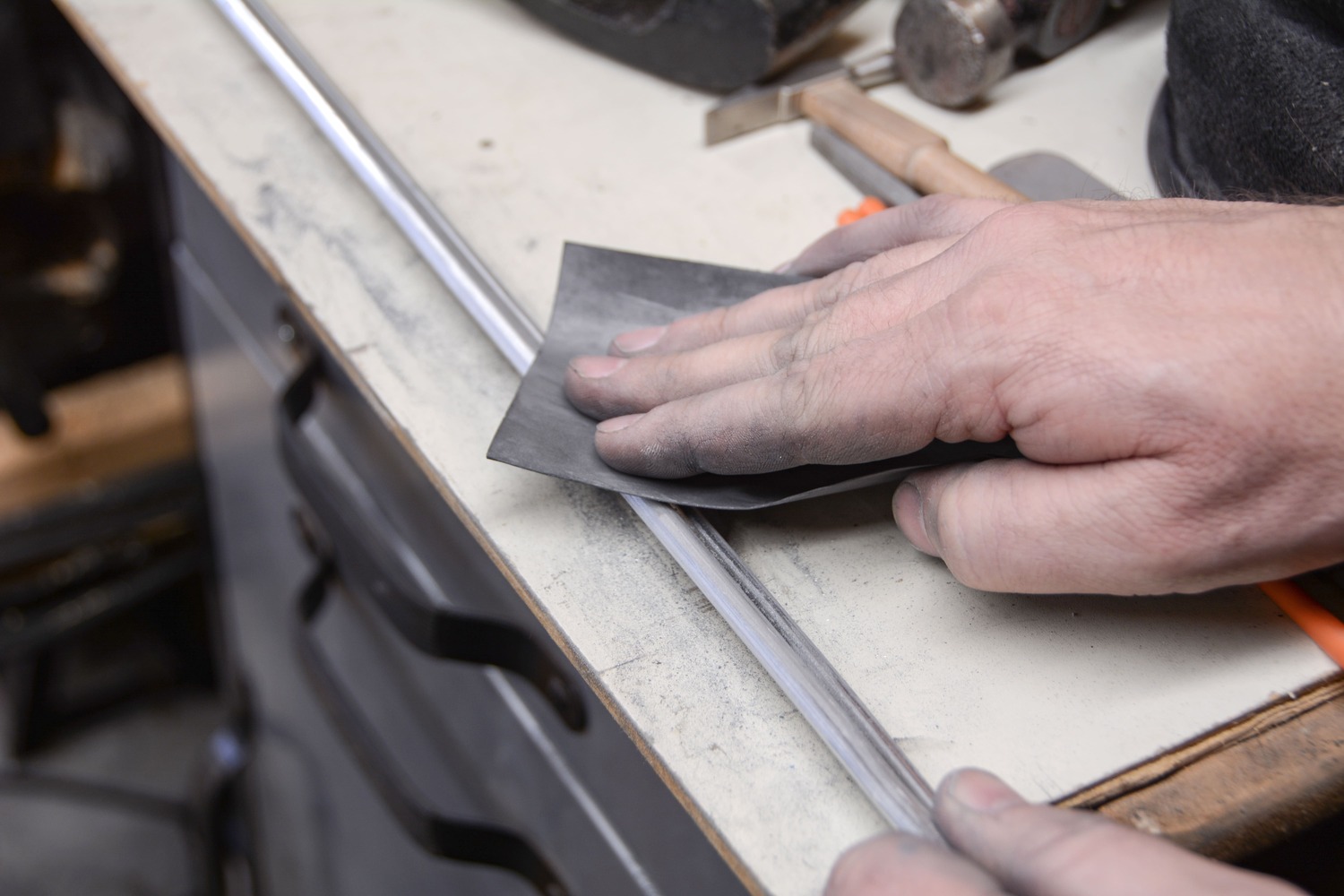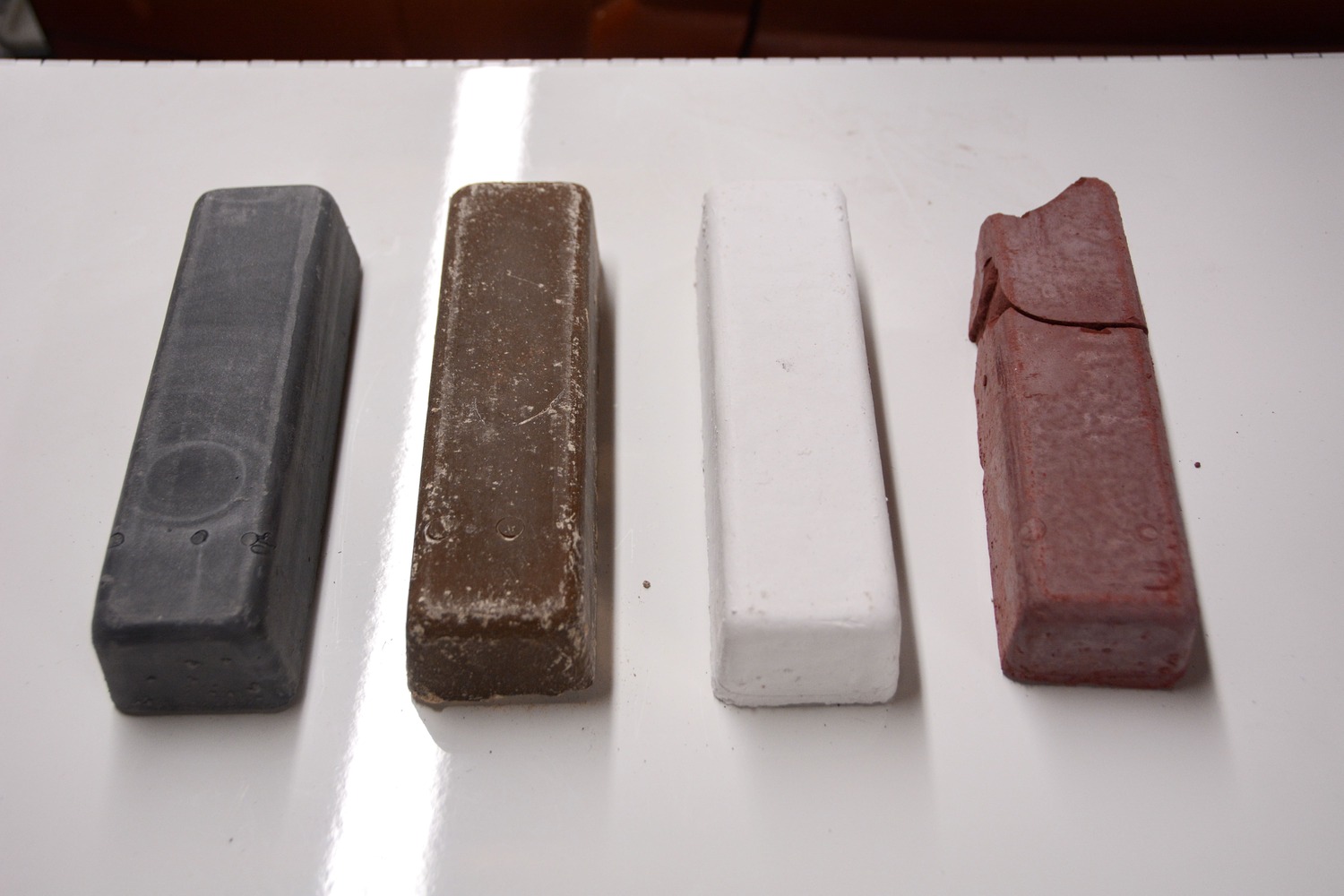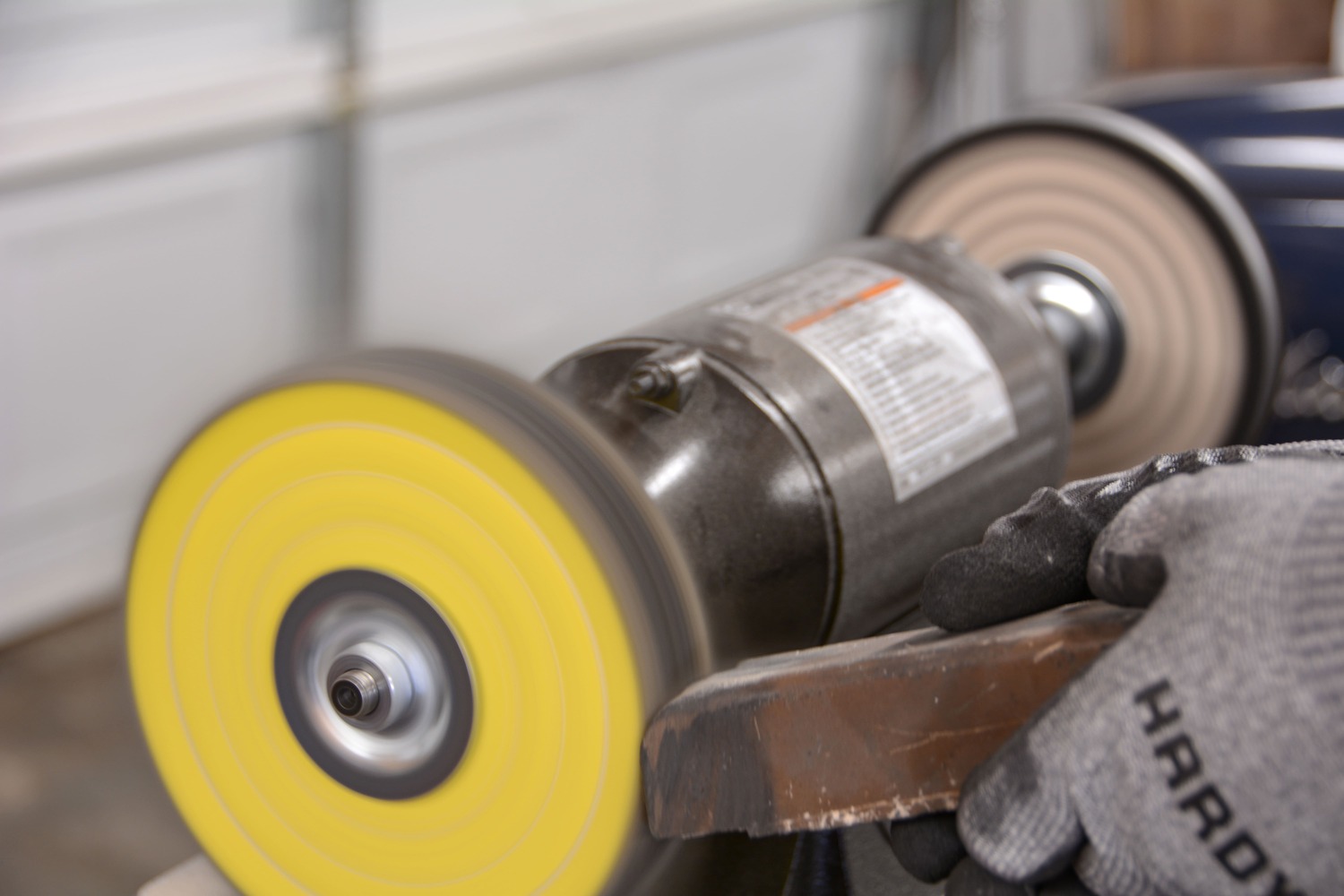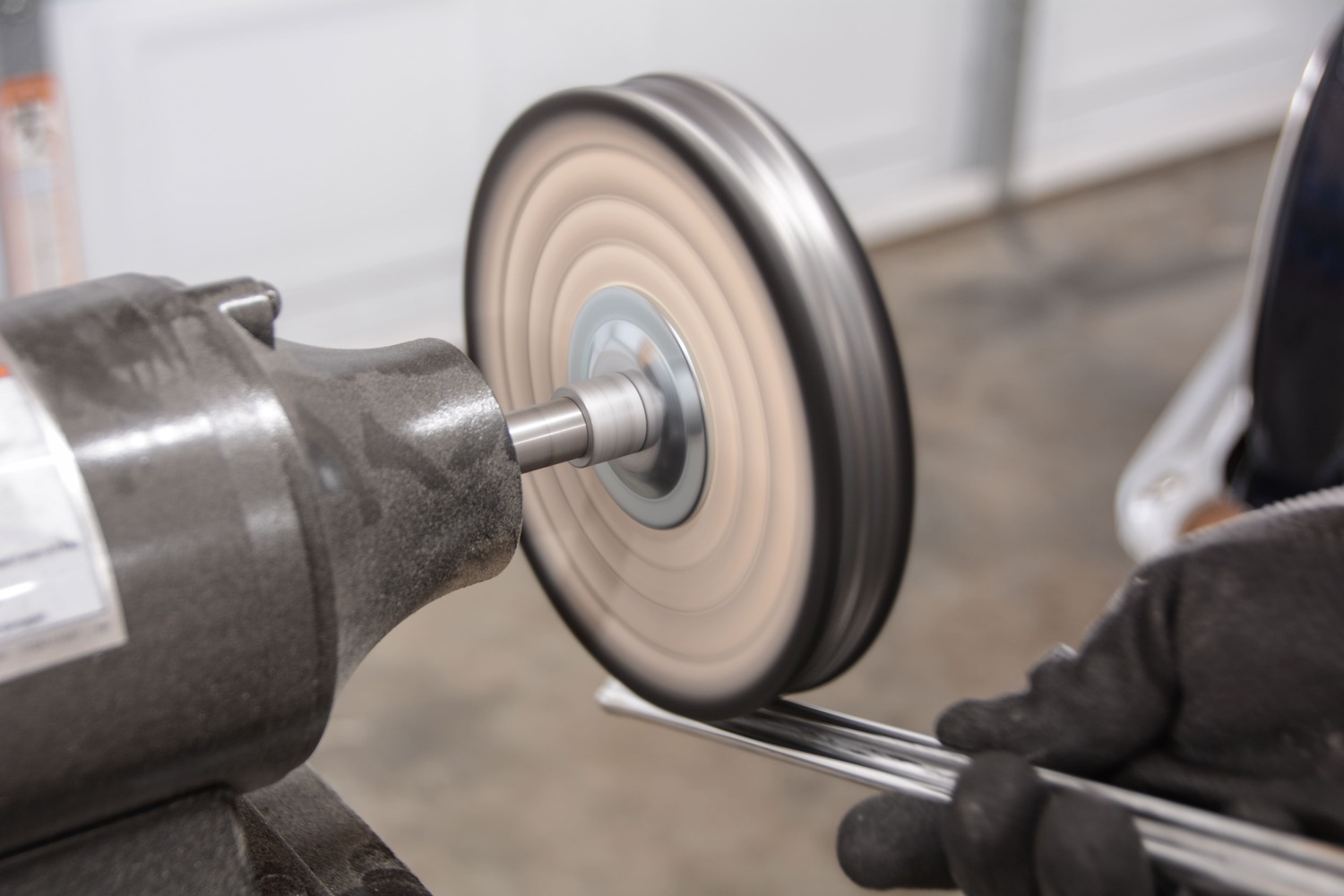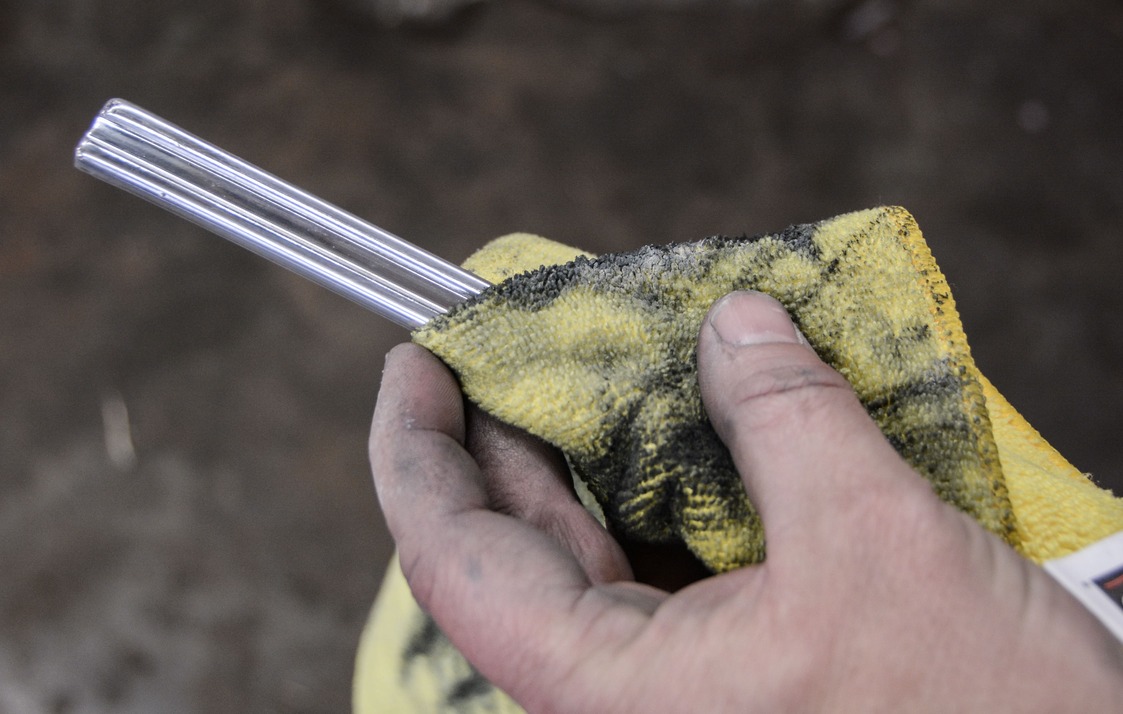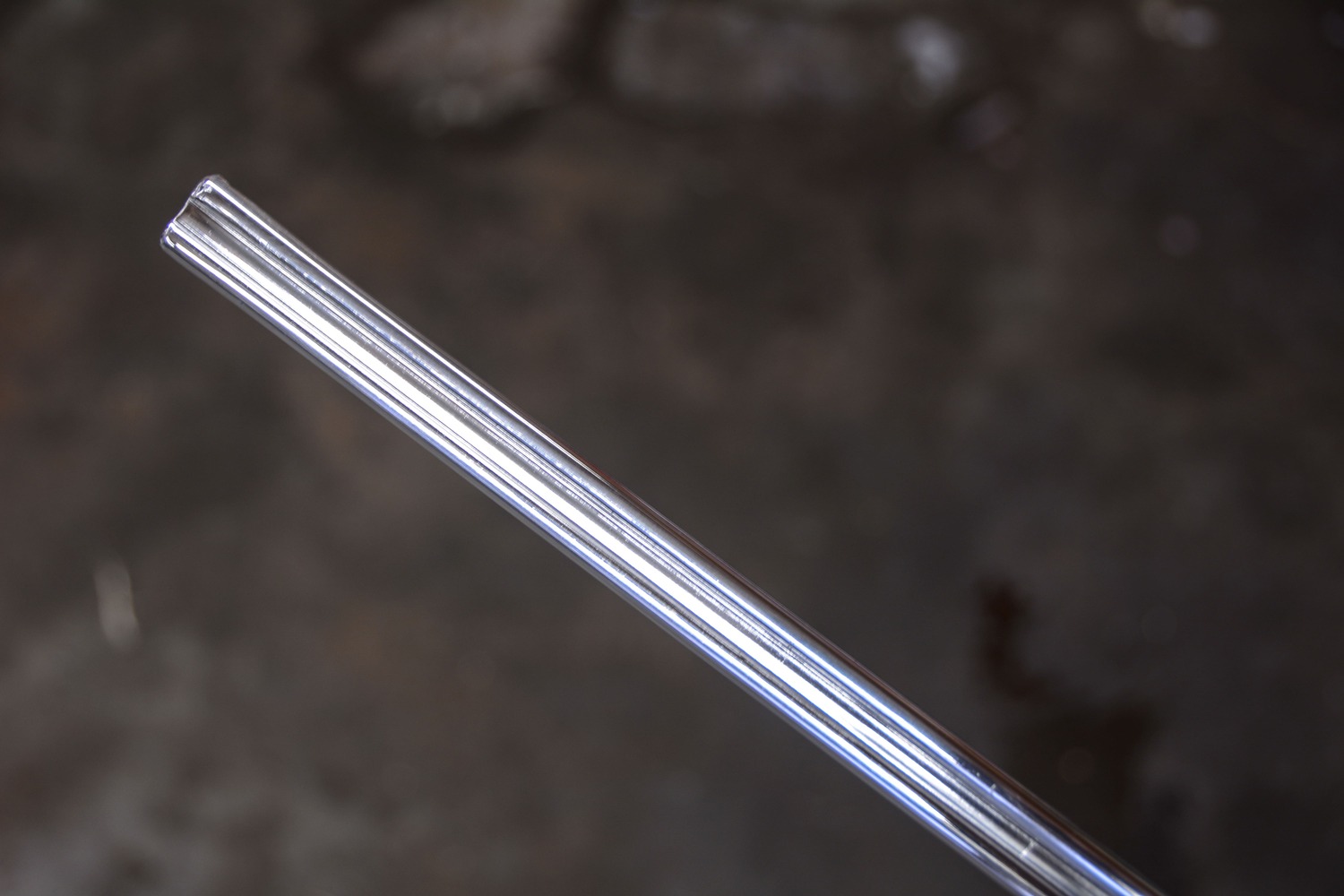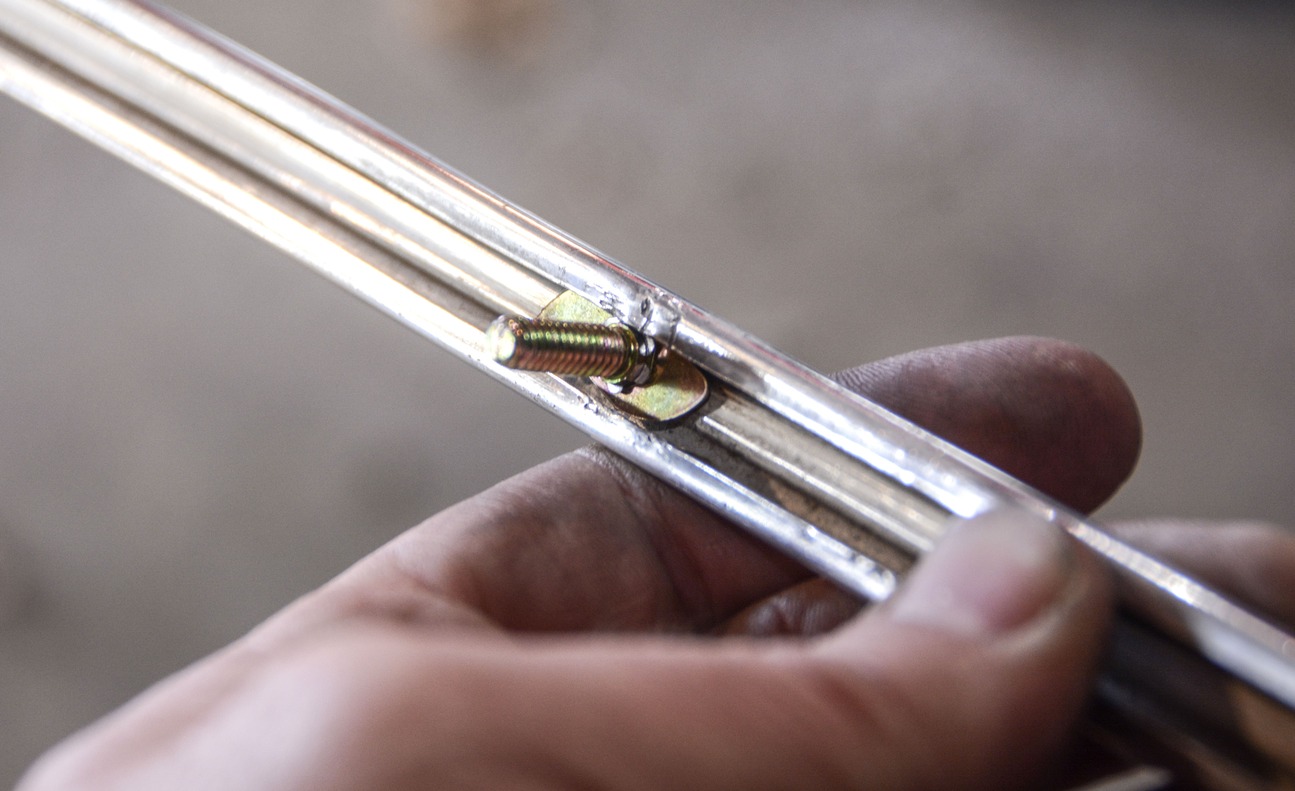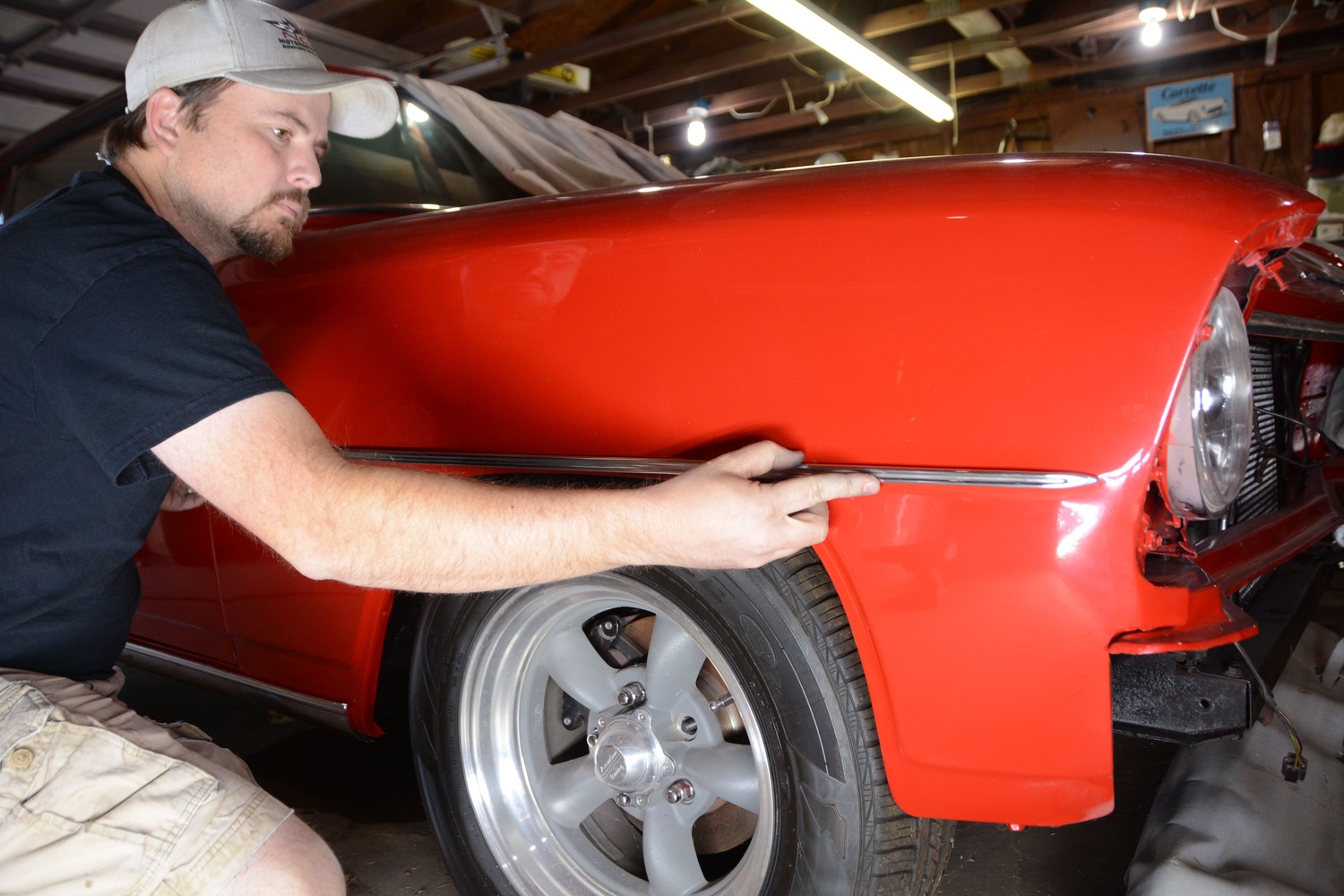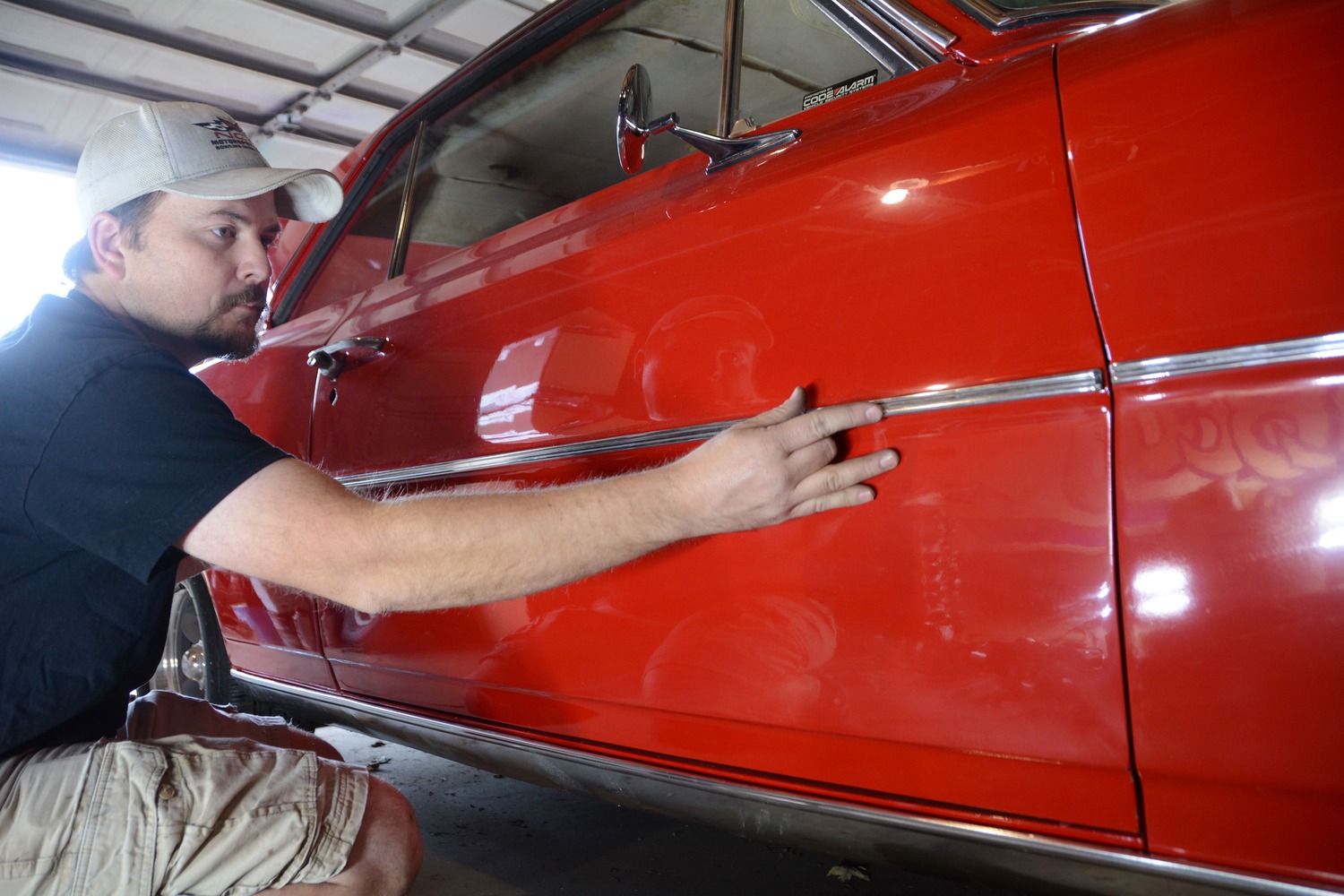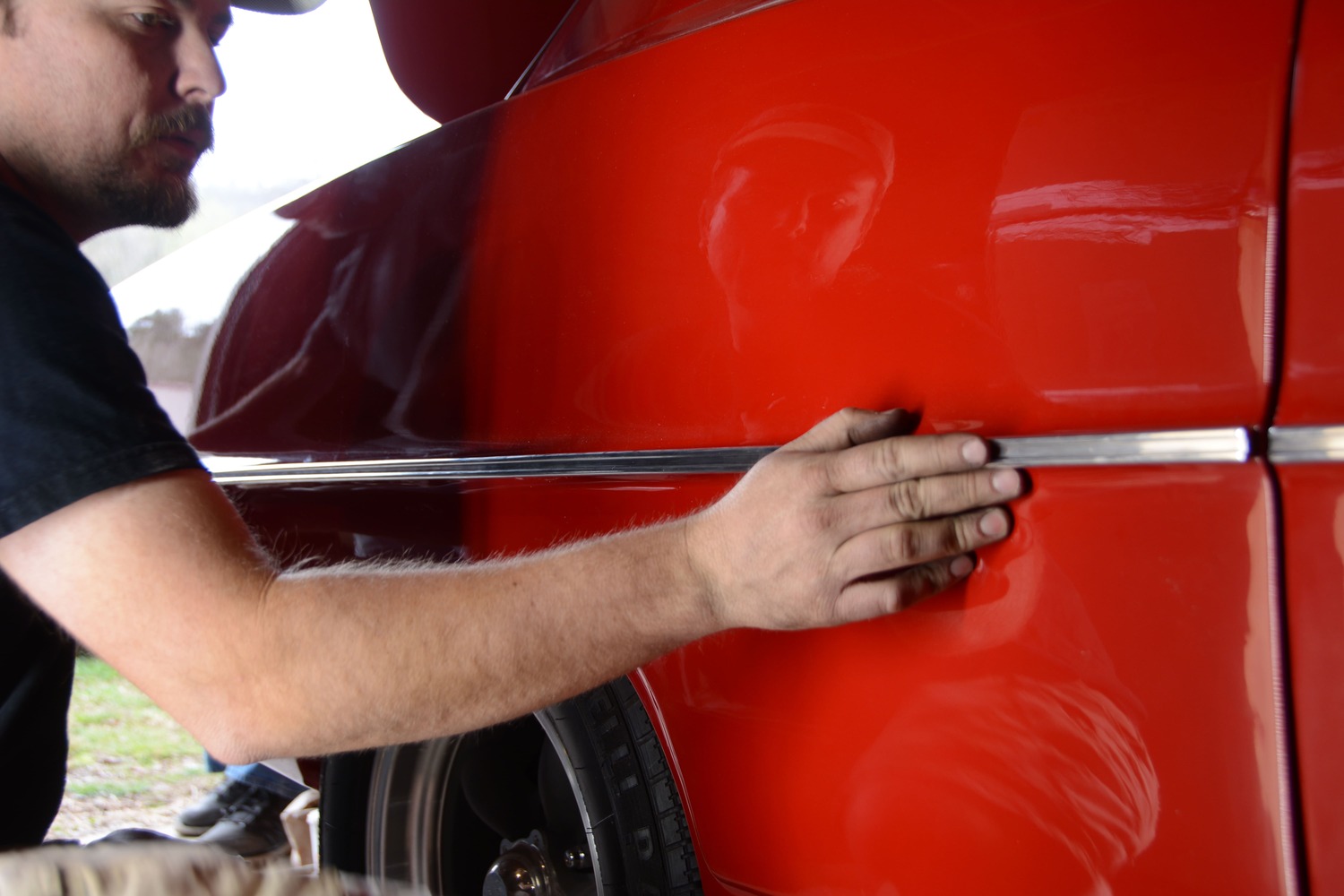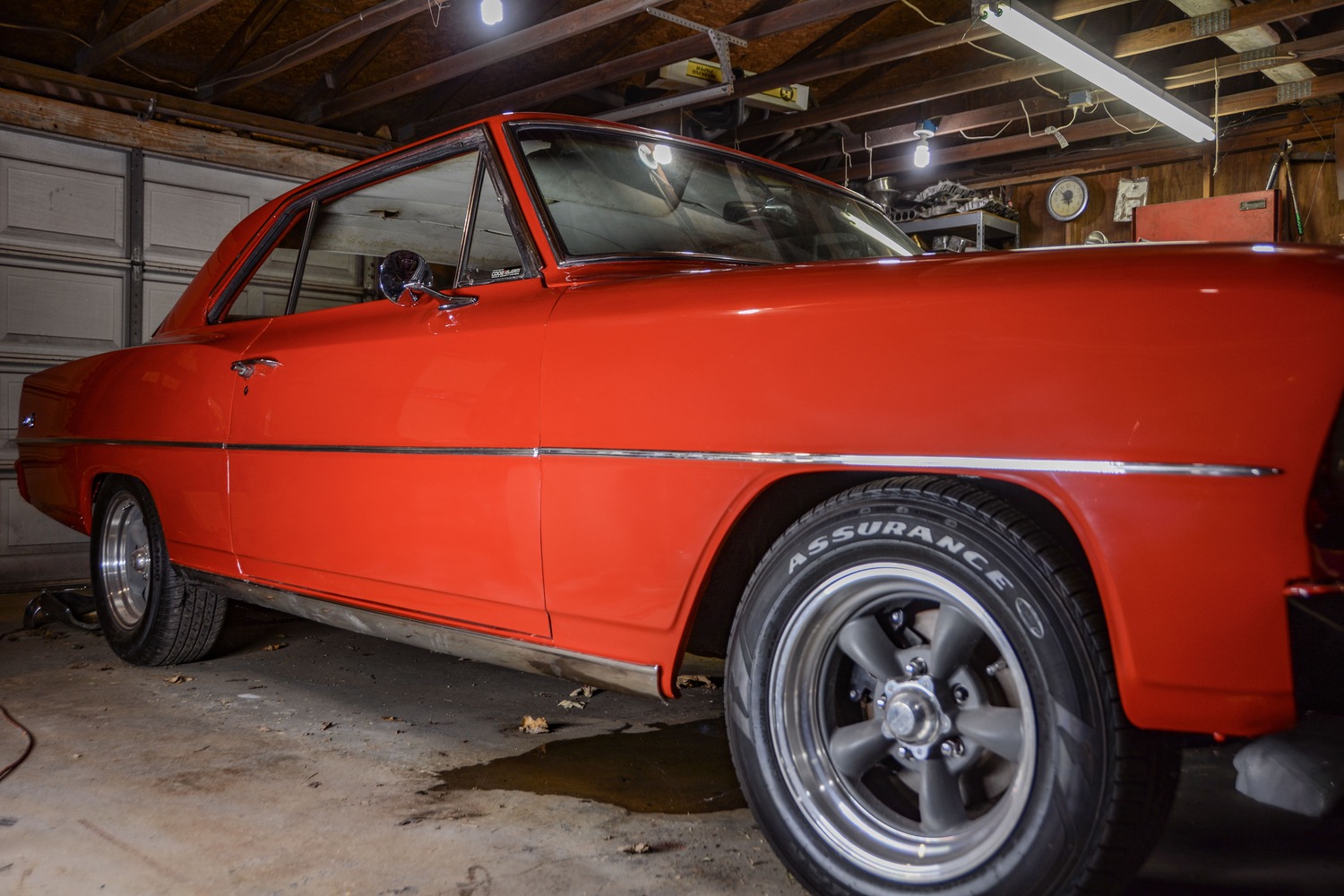 Sources
Classic Industries
(800) 854-1280
classicindustries.com
Summit Racing
(800) 230-3030
summitracing.com