The 2021 Pure Stock Drags Was a Glimpse of the Muscle Car Past
By Barry Kluczyk – Photography by the Author
It's been 27 years since Dan Jensen, Dennis Jensen, Lyndon Hughes, and a few other loyalists banded together to pull vintage muscle cars off the show field and shove them down the dragstrip. The Pure Stock Muscle Car Drag Race (PSMCDR) quickly grew into a must-attend event for owners and enthusiasts across the U.S. and Canada—a throwback kaleidoscope of color, horsepower, and tire smoke.
"The goal from the very beginning was to give owners a place to enjoy their cars the way they were always intended," Dan Jensen says, who also notes his trio gets about four hours of sleep for the entire month of September, as they and a few volunteers organize and stage the event at Mid-Michigan Motorplex, a rural dragstrip surrounded by lush farmland on all sides.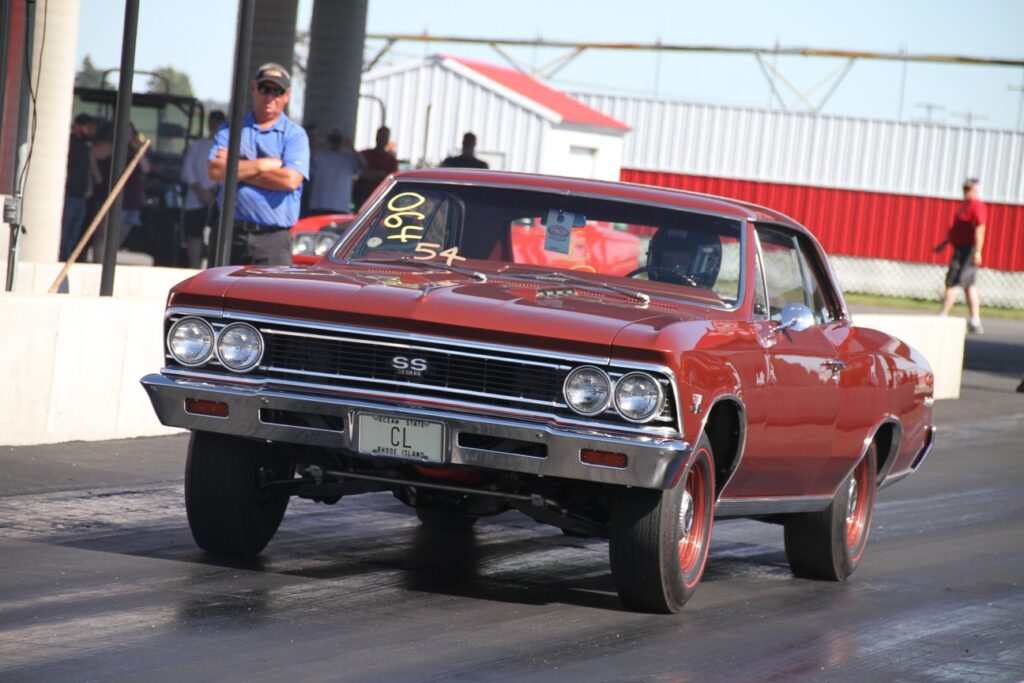 The format for the PSMCDR is simple and straightforward: After a day of qualifying runs, Dan and his crew pair up the competitors by the quickest e.t.'s, followed the next day by three-race heads-up shootouts. The best two out of three wins.
More Events: Showtime in Louisville
"The cars are as evenly matched as we can make them for heads-up racing," Dan says. "It makes for some great matchups that often come down to a hundredth or thousandth [of a second] at the finish line."
When it comes to PSMCDR rules they're pretty simple: Participants' cars must have been originally offered with a 12-month/12,000-mile warranty (to weed out the factory race cars). They must also have been equipped with at least a single four-barrel carb, dual exhaust, and other factory performance components.
There is some flexibility with the engine specs to accommodate rebuilds such as a 1.5-point allowance for compression, but the spirit of factory-stock performance trumps all. Ringer cars that, you know, run 10s are politely shown the exit. In fact, running quicker than 11.50 will get you pointed straight back to your trailer, but for track safety reasons more than the "yeah … surrrrre" implications of, say, a "stock" small-block Chevelle lifting a tire and running 11.15.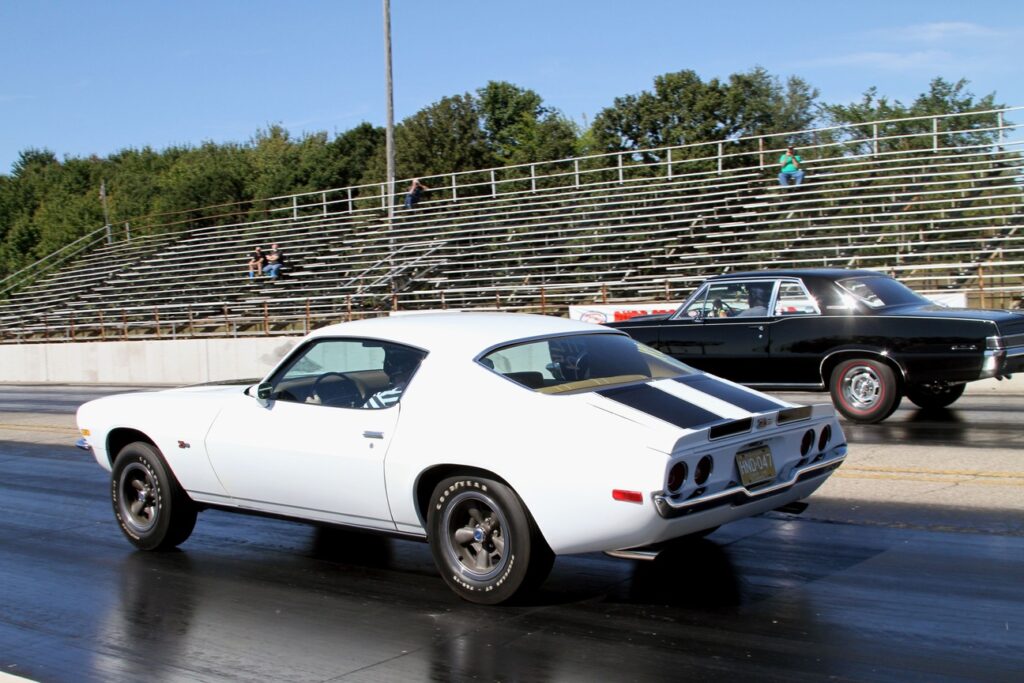 Sandbaggers who amazingly run 4/10ths and/or 4 mph or quicker in the shootout versus qualifying are also disqualified.
The cars must also run on tires no more than one size larger than stock, with 60-series rubber being the widest. And believe us, those repro bias-ply tires hook amazingly well. Fifty years of track prep advancements help a bunch, too.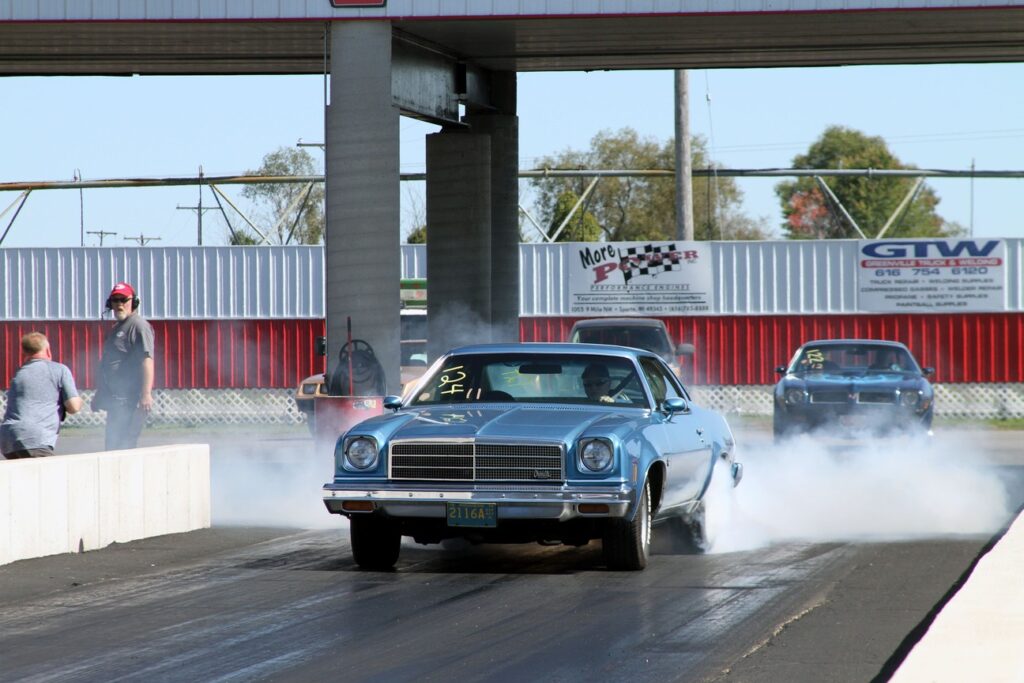 More recently, the event has opened to a wider range of eligible cars, with an expanded model-year cutoff to 1979—as long as the vehicles adhere to the general rules, including four-barrel carburetion. That tosses a brown leather jacket over the two-barrel carbs of cars like Cobra IIs and Volare Road Runners, but welcomes like a warm fondue pot the Q-Jet-fed late-second-generation Z28s and later C3 Corvettes.
Show Coverage: 21st Annual NAPA Auto Parts Syracuse Nationals
"Performance is relative and expanding the model years allow more owners to participate," Dan says. "Even if you're not running an LS6 Chevelle, the qualifying times will pair you with another car of comparable performance."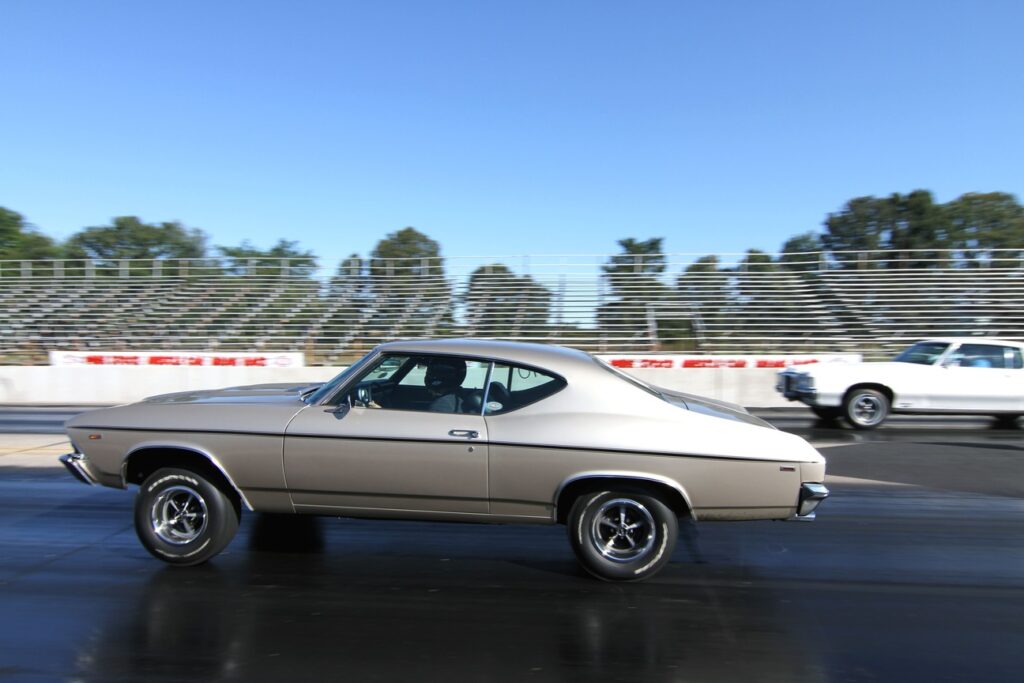 There were nearly 60 shootout matchups for the 2021 event, although there would have been more if COVID-19 travel restrictions at the border hadn't prevented the usually strong Canadian contingent from attending. Nevertheless, the 427-powered '69 Camaros of Jeff Morgan and Jerry McNicol were two of the three quickest in the field. The quickest pass during qualifying came from Tim Clary in a '69 big-block Chevelle, but he broke out with an 11.46 e.t. and pedaled the car straight from the timing shack to his trailer.
That meant a dude in a Hemi GTX was the quickest legal qualifier, and because of the odd number of entrants he was racing against himself in the shootout. Should have been an easy win for the Mopar, but his first bye run he went 11.42 and was tossed from the remainder the competition.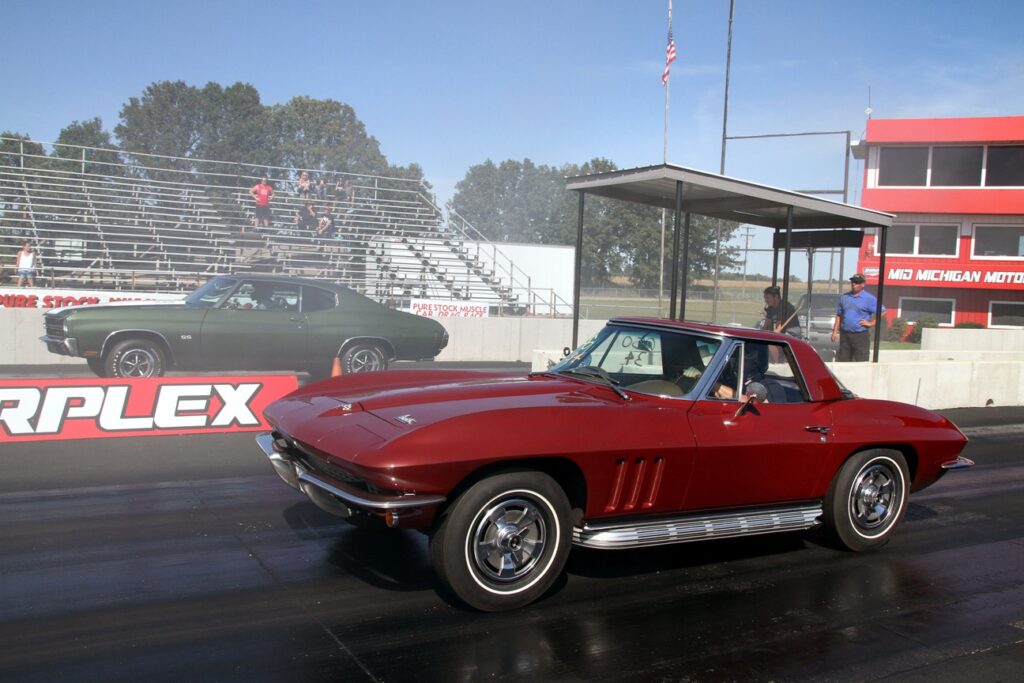 That left the Camaro shoes to battle it out for shootout supremacy and Jeff Morgan took the crown, edging Jeremy McNicol in the first two rounds of their three-race shootout. They were well-matched, in in the second match, both ran sub 12-second e.t.'s—11.905 for Morgan and 11.918 for McNicol, for the quickest side-by-side race of the event.
As always, the real trophy for a shootout win was the satisfaction of conquering a Brand X rival, while the fun and camaraderie of a weekend of gear-banging with dozens of other muscle cars was its own reward, regardless of the outcome. Go to psmcdr.com for all the rules and details on the next event, which is held every year on the second Friday and Saturday after Labor Day.