The 72nd Annual Grand National Roadster Show
By Rob Fortier – Photography by the Author
After taking a pandemic-related break for 2021, Rod Shows picked up where they left off in 2020 with a stellar 72nd Grand National Roadster Show (GNRS) at the Pomona Fairplex, in California, this past January. Despite its prestigious display of pre-'37 topless hot rods contending for America's Most Beautiful Roadster (AMBR), we were simply blown away not only with the amount of classic trucks in attendance, but the high caliber of the builds … dare we say, "America's Most Beautiful Classic Trucks"?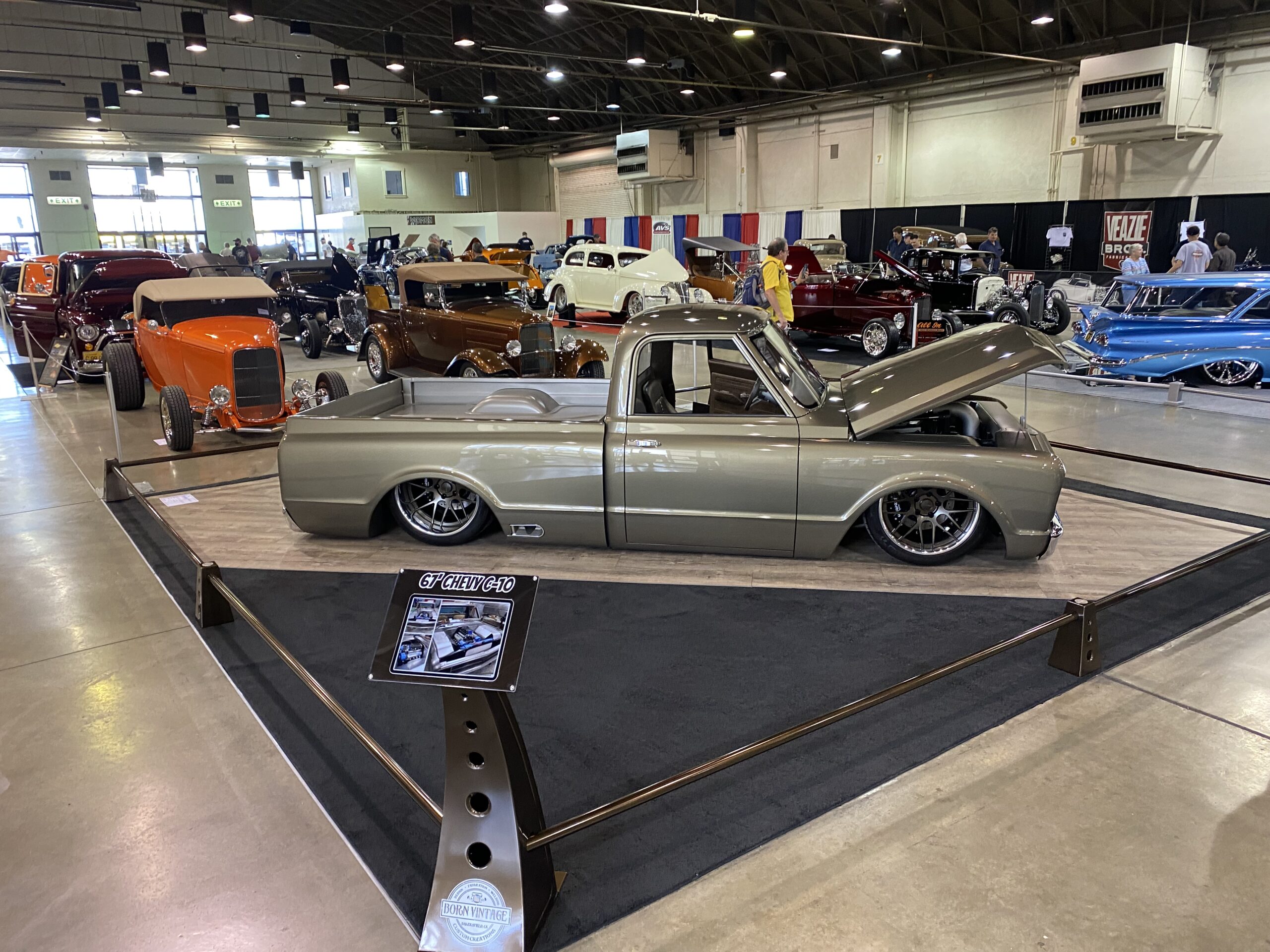 Read More: The 2021 C10 Nationals in Nashville
Whether it was in Building 4, where all the AMBR contenders were on display, Building 6 where the Al Slonaker Memorial Award contenders were on display (as well as our In The Garage Media booth!), or any of the other adjacent buildings (or even outdoor amongst the Grand Daddy Drive-In participants), 2022 was without a doubt the year of the truck in Southern California! It was refreshing, to say the least, but more so, ironic considering that next year's special exhibit will be dedicated to classic trucks!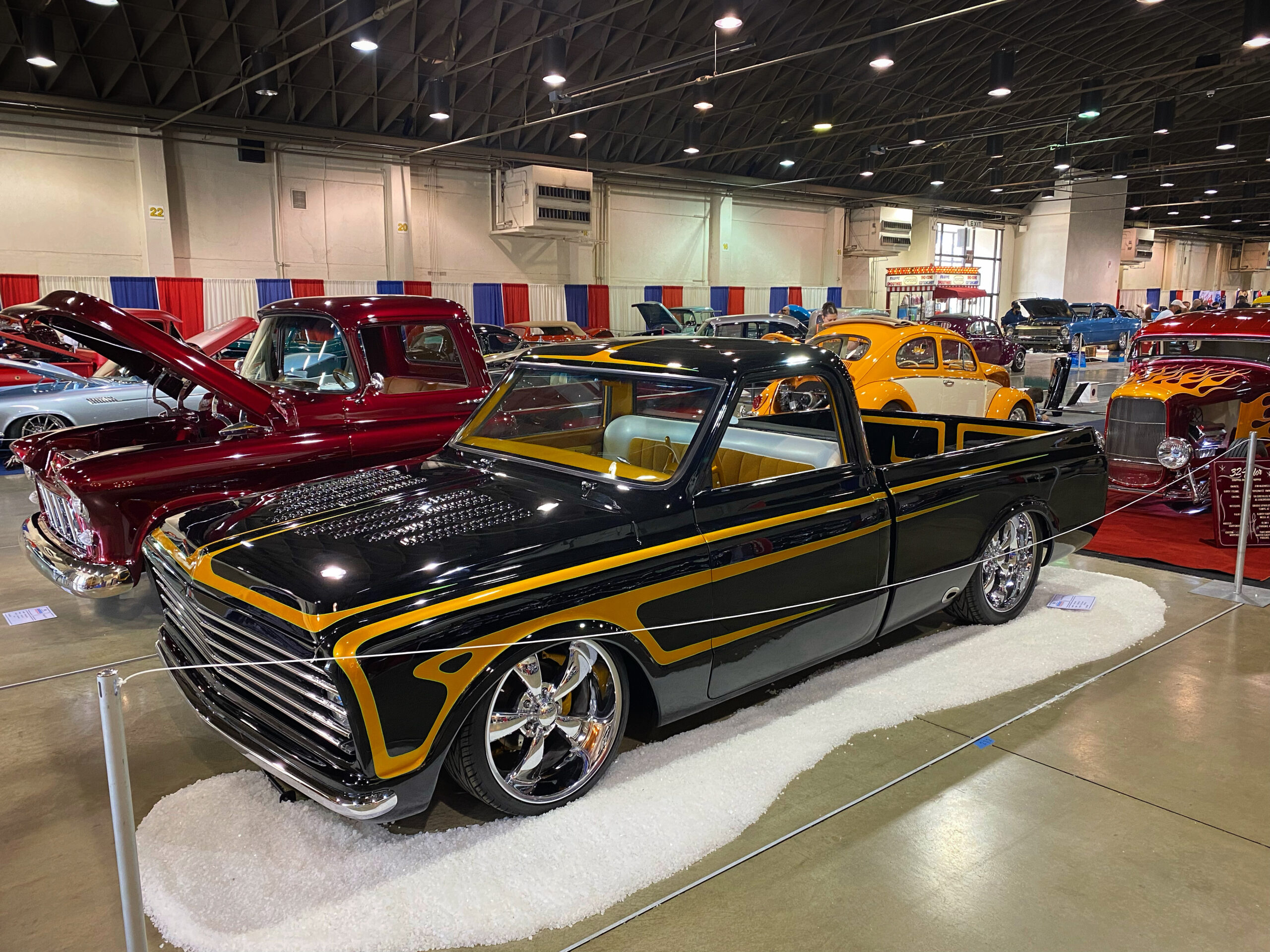 That's right, the 2023 GNRS will feature a 50-year-only exhibit in Building 9 dedicated solely to '48-98 classic trucks, vans, and even mini-trucks (the emphasis will be on fullsize domestic trucks though), and if everything pans out as we hope, yours truly will be heavily involved with the planning and execution of this amazing display of trucks! Of course we'll keep you posted in the coming months, but, for now, enjoy what the 72nd Annual GNRS had to offer in the way of stunning classic haulers!
Check This Out: 1908-98 GM Truck Show & Cruise