Classic Parts Presents The 2021 C10 Nationals in Nashville
By Tommy Lee Byrd – Photography by the Author
Classic truck enthusiasts are experiencing unprecedented times in the hobby. There are truck-only events all across the country, allowing us to show off our creations with a bunch of like-minded individuals. The ClassicParts.com C10 Nationals is one of several examples of truck shows that continues to grow year after year. While it got its start in Texas, the organization has expanded to include a fall event held at Nashville Superspeedway, in Lebanon, Tennessee. 2021 marked the first year of the Nashville expansion and it proved to be wildly successful, with an awesome turnout of vintage trucks and activities for the whole family to enjoy all weekend long.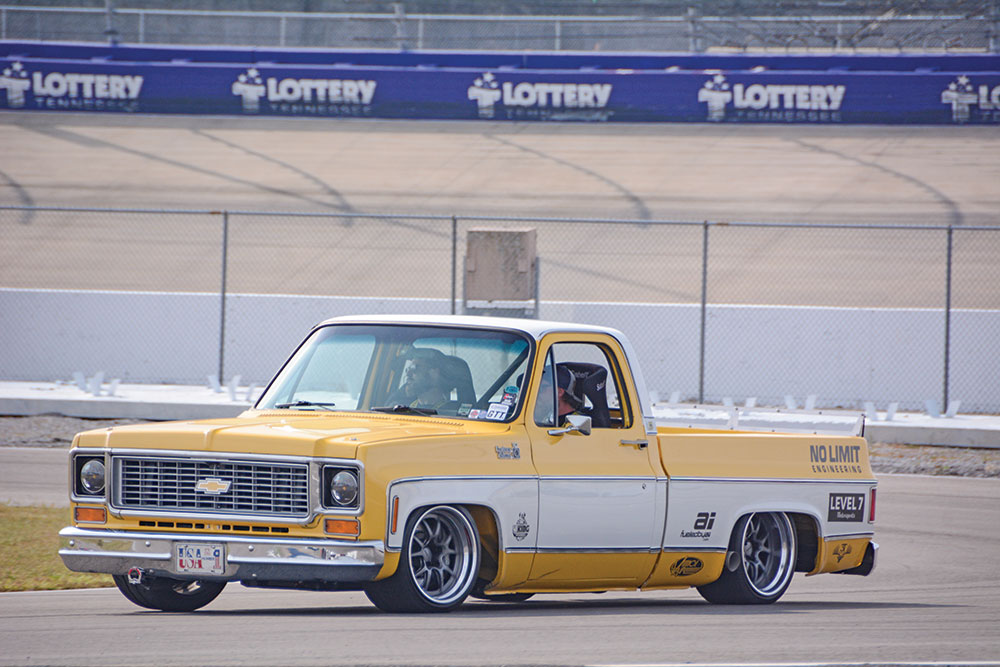 Read More: Stealthy & Stylish Short Bed C10
The Meguiar's Show-N-Shine was packed with creative builds ranging from mild drivers to wild show trucks. All variations of stance were shown, from super-slammed Square Body trucks to lifted modern builds. The C10 Nationals allows trucks from 1947-2022, so it provides a full scope of the Chevy and GMC truck nation. From patina to show-winning paint jobs, the infield of Nashville Superspeedway offered the texture and finish of your choice.
Read More: Vintage Vibes and Wild Paint: 1963 C10
In addition to the show area, there was a swap meet as well as a new parts vendor area. The Classic Performance Products Autocross featured a fun course, which incorporated part of the infield road course at the speedway. Trucks of all generations were allowed to compete, generating huge smiles from the drivers, passengers, and spectators. The Gandrud Dyno Challenge and Summit Racing Burnout Contest were also entertaining additions to the event. With such an awesome turnout of classic trucks and spectators we can expect big things from the C10 Nationals in both its Texas and Tennessee events. Mark your calendars for May 13-14, 2022, for the C10 Nationals at Texas Motor Speedway and stay tuned to c10nationals.com for additional information.