Even Damp Weather Couldn't Keep the Enthusiasm Down
By Brian Brennan   –   Photography By the Author   –   Videography By Tommy Lee Byrd
One thing about Louisville, Kentucky, is if you aren't fond of the weather hang on as it will change shortly. 2022 was no different, with a little rain on Thursday and Friday followed by a predominately dry Saturday with loads of participants and spectator traffic and a sunny Sunday. For the record, there were 8,825 participants, 209-plus exhibitors, and 54,723 spectators.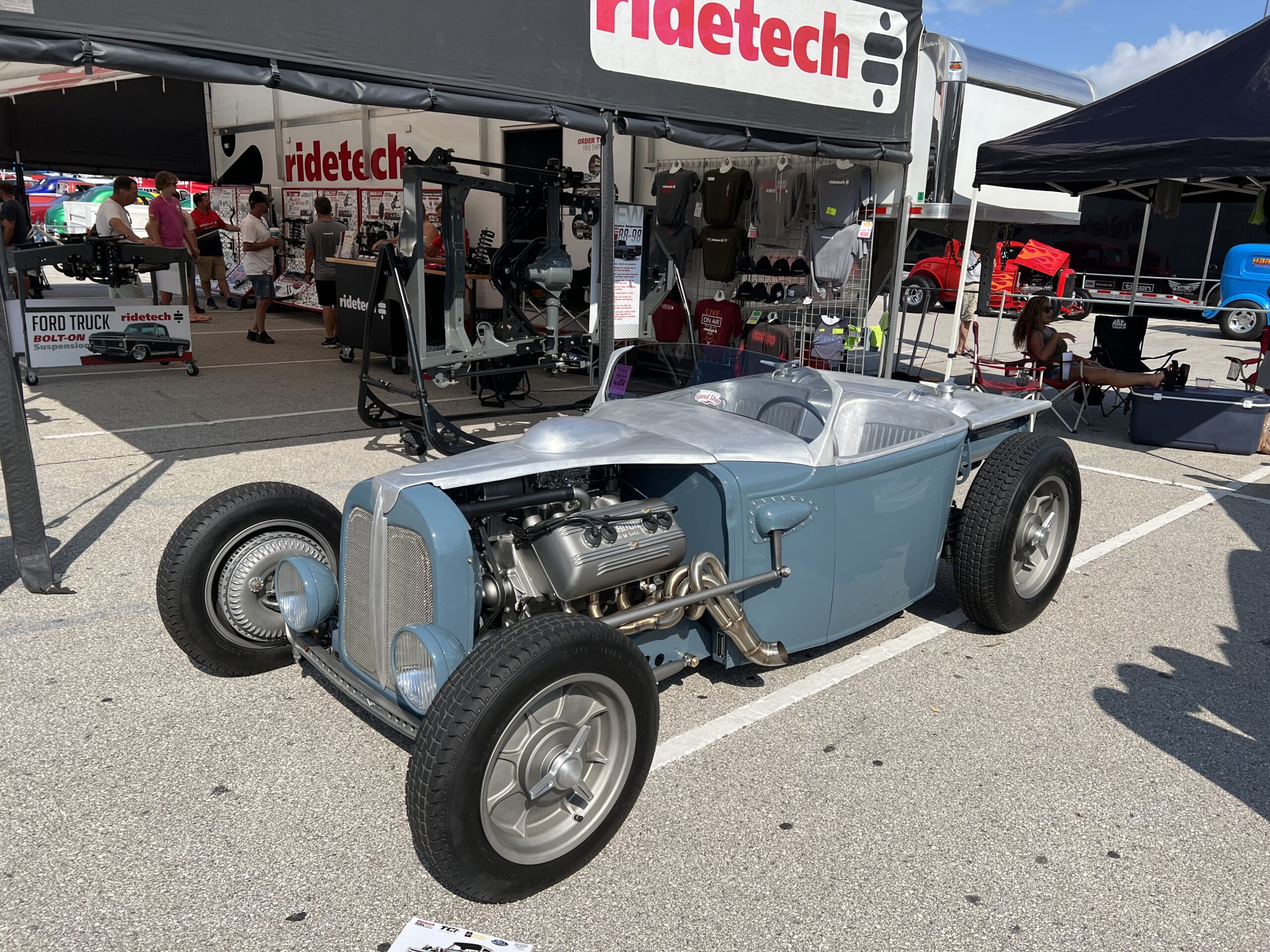 The 53rd National Street Rod Association Street Rod Nationals calls the Kentucky Exposition Center "home" for their annual event (28th time in Louisville). It's been held there continuously since 1997 and for the foreseeable future this looks to be an enduring trend. And why not? The grounds are as fine an area as there is in the country, the exposition building is approximately 1.3 million square feet (sixth largest facility of its kind in the country, and that's over 300 acres under roof), and it has what can be described as the "greatest air conditioning system" in the country and there are plenty of housing and food choices. Oh did I mention there is also a theme park located on the grounds and available to all of those participating at the Nats?
It should also be noted that this was the 50th year of participation by the Early Times Custom Car Club (Mentor, Ohio) who work the registration area. Then there is the Michigan Hot Rod Association and their Rod Repair Shop (RRS) who also celebrated their 50th anniversary of helping countless rodders over the years. It was in Detroit that the cycle began for both clubs.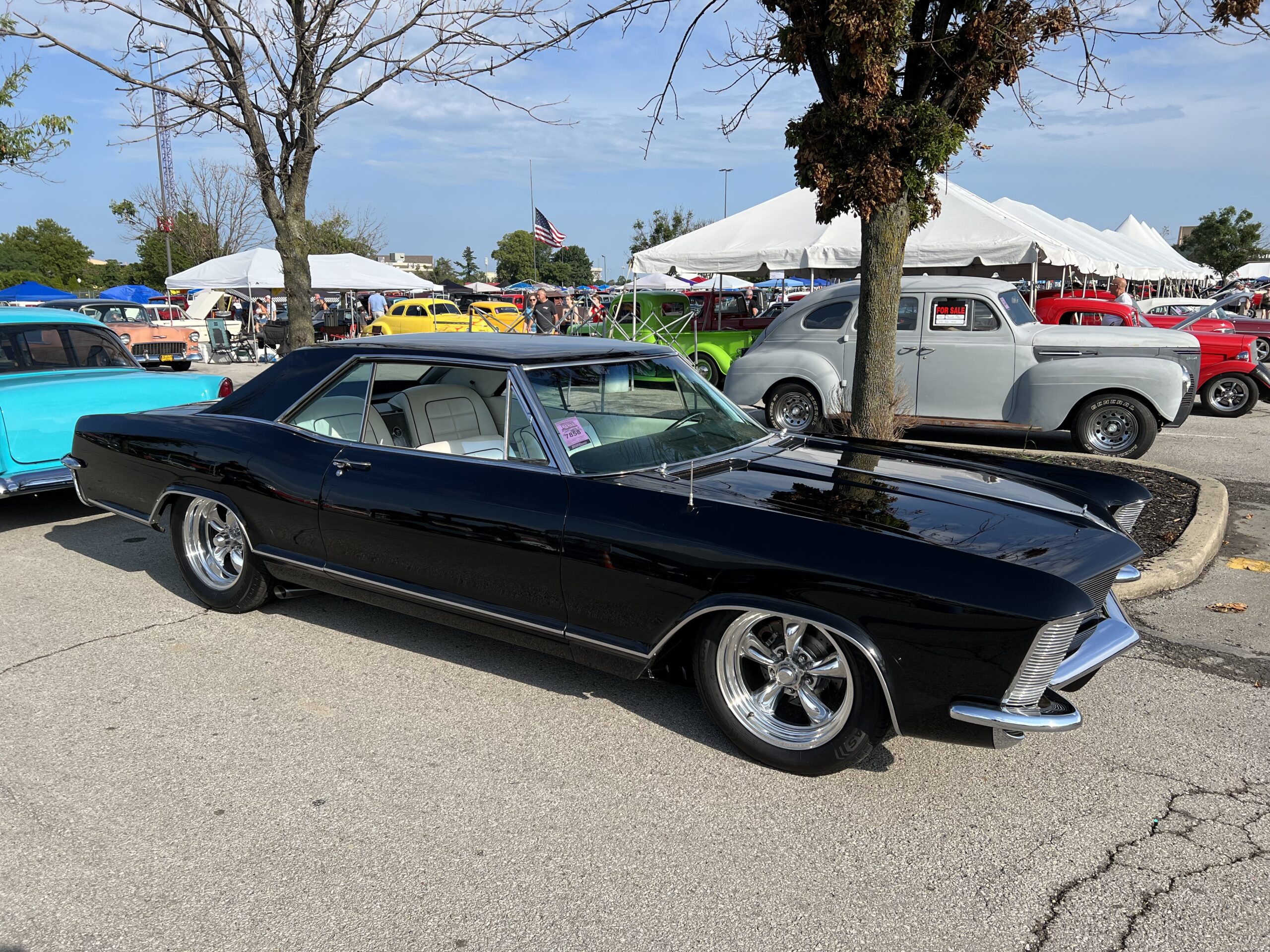 Rod Repair Shop Celebrates 50 Years of Service
The RRS has a great history. It was in 1973 that the RRS trailer went to Detroit and provided its services at no cost to hot rodders in need. The MHRA used its own funds gathered from the Detroit Autorama Hot Rod Show to pay the expenses. The RRS trailer and crew attend five out-of-town events a summer: the NSRA events in Knoxville, York, Louisville, and Kalamazoo, and the Minnesota Street Rod Association's "Back to the Fifties." That's 5,000 miles a year of travel to help rodders in need.
NSRA Builders' Showcase
The NSRA has a display that is also a competition designed for the builders within our industry. It's called the America's Elite Builders and it's a Builders' Showcase that takes up the main foyer of the main display building. It is sponsored by Moser Engineering and the display/competition has been going on for the past 16 years. For the past five years (this being the sixth) a twist was added. There is now an award for the NSRA Elite Builder of the Year. The builders vote for their favorite with the only caveat being they cannot vote for their own build.
There are upwards of 40 hot rods, trucks, customs, and all manner of builds from our industry that are on display. For 2022 the builder who received the most votes from his peers was Roger Burman of Lakeside Rods & Rides for his build of a '35 Ford roadster belonging to Joe Faso.
Classic Instruments' Pros Pick
The Pros Pick, sponsored by Classic Instruments, has evolved to where there is now a Pros Pick of the Year award as well. There are four selections made at each of the NSRA divisional events and an overall of 10 more selected at the Nats in Louisville.
The competition for the overall yearly award winner for 2021-2022 began with the 2021 Southwest event and ended with the 2022 East event. This year's winner was the '58 Ford F-100 belonging to Dan Bouchard.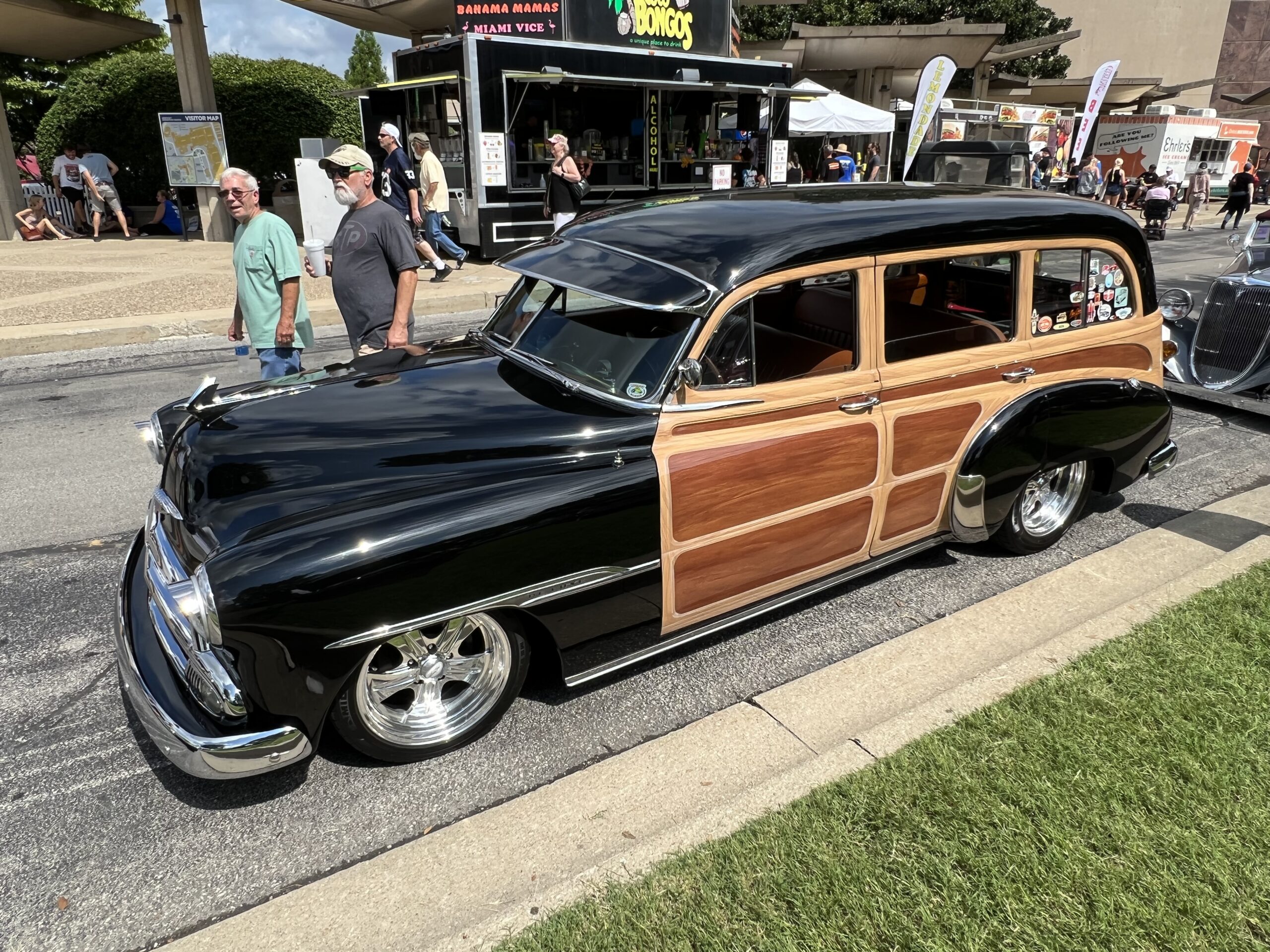 New Products of the Year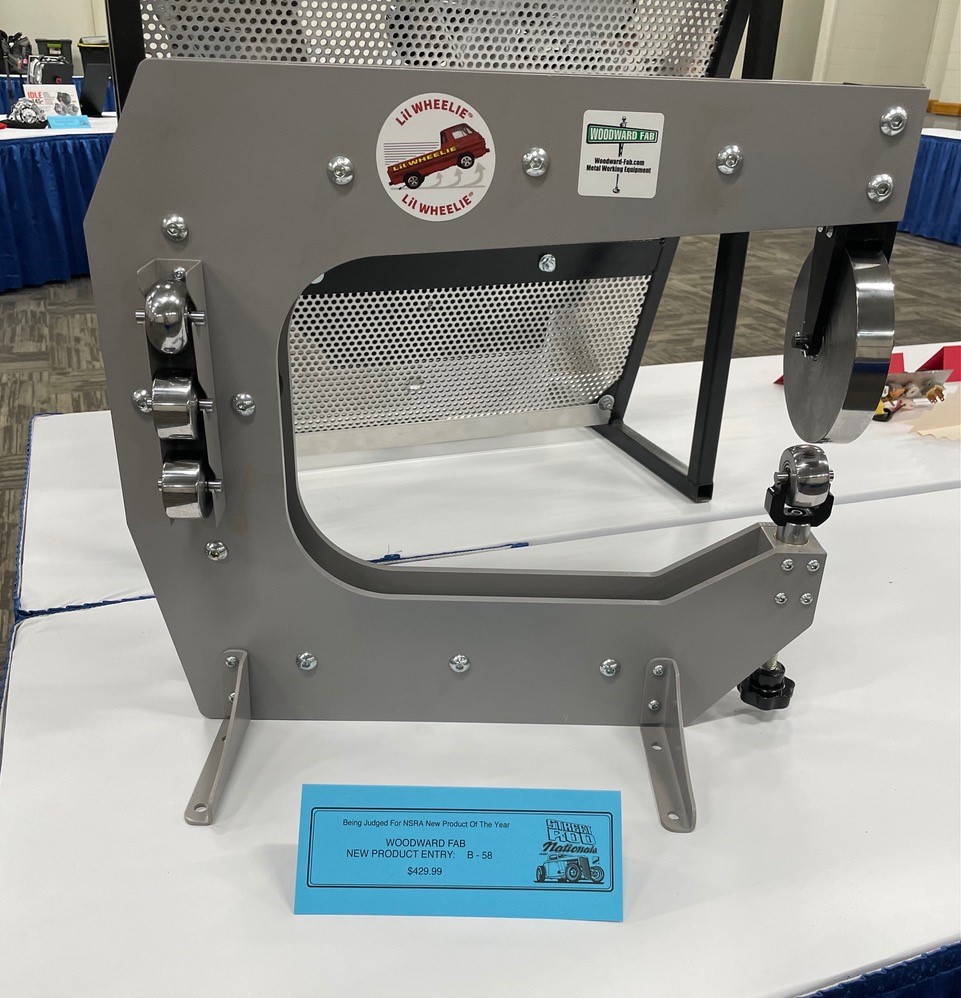 Begun in 1978, there have been over 5,681 new products entered. From these products it's safe to say that thousands of hot rods were built. It was in 1981 that the new products judging was expanded to three categories; these winners were Vintage Air, Rock Valley, and Hercules Motor Car. Come 1985 the new product section expanded to one more category, the safety category. The winner that year was Outlaw Performance. As for the "bumper crop" of new products entered, this occurred in 2003 when there were 225 entries. Now that's a growing industry.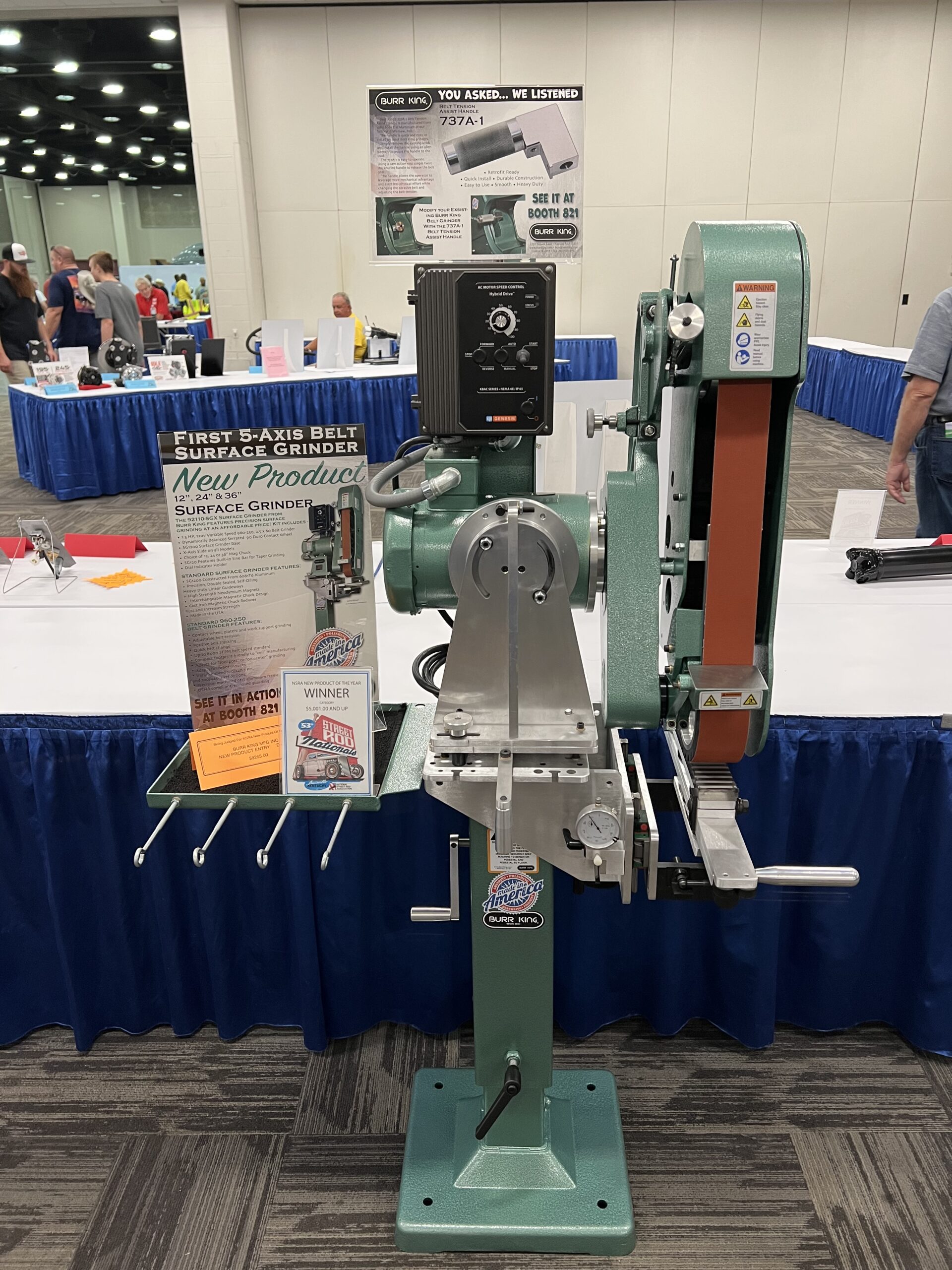 This year the four new product and safety category winners are: Group A, Lokar Performance Products for their AxiShift; Group B, Woodward Fab for their English Wheel; Group C, Inland Empire Driveline for their constant velocity disc joint driveshaft; Group D, Burr King for their surface grinder; and, Safety Related Product of the Year to Holley for their Retro Bright LED headlight.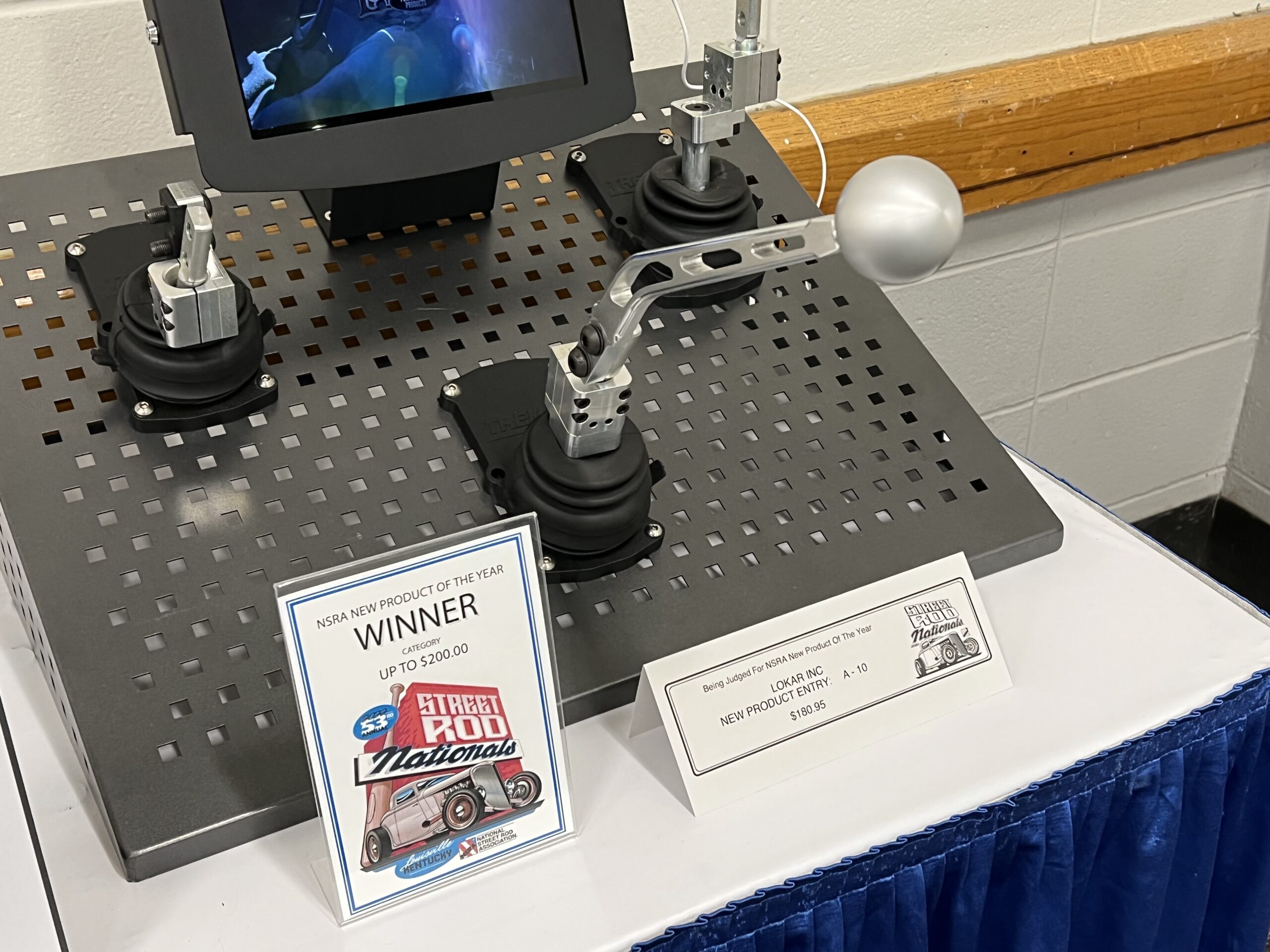 Other Must-See
While looking at 8,000-plus hot rods and over 200 exhibitors should keep just anyone busy for four days, there is more to see. There was the NSRA Autocross presented by Gateway Mustang that made it back. It's always fun to see what your car can do. If this isn't for you then sit back and watch as others who have built their street rods to handle with the best of them make the rounds. Plenty of fast action to see. There is always Women's World to give the ladies something to do when they have seen all the hot rods they wish to view. It is loaded with lots of arts and crafts, making for a full-on fair. Always a favorite is the Education Days sponsored by the Hot Rod Industry Alliance. A great way to gain expert knowledge you will be sure to use in the building of your own hot rod. And what hot rod event worth its spent fuel happens without a swap meet area. As always, the swap meet section was once again loaded with plenty to see and some "must-have" items to take home for your latest build.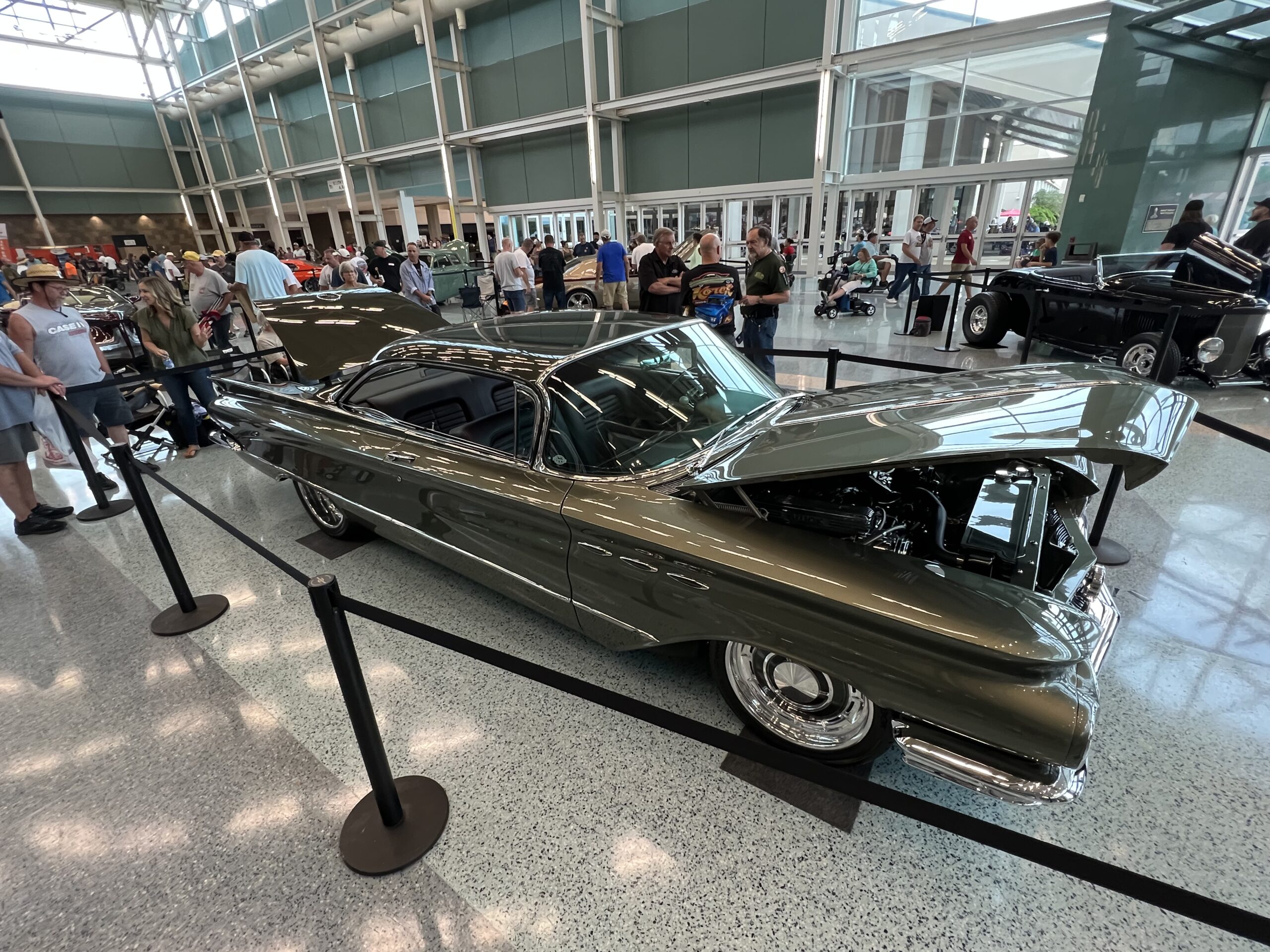 There are numerous other happenings on the grounds and as we mentioned earlier if you work your way through all the cars and exhibitors then there are lots more happenings to take in. There is always the Giveaway Car; this year it was a '34 Ford highboy three-window coupe built by the staff of Nichols Paint and Fab out of Watseka, Illinois. It is given away at the Sunday drawing to a registered participant who is present. (Check with the NSRA for complete details.) This year's winner was Jeff Whelan (#998) from Fisherville, Kentucky.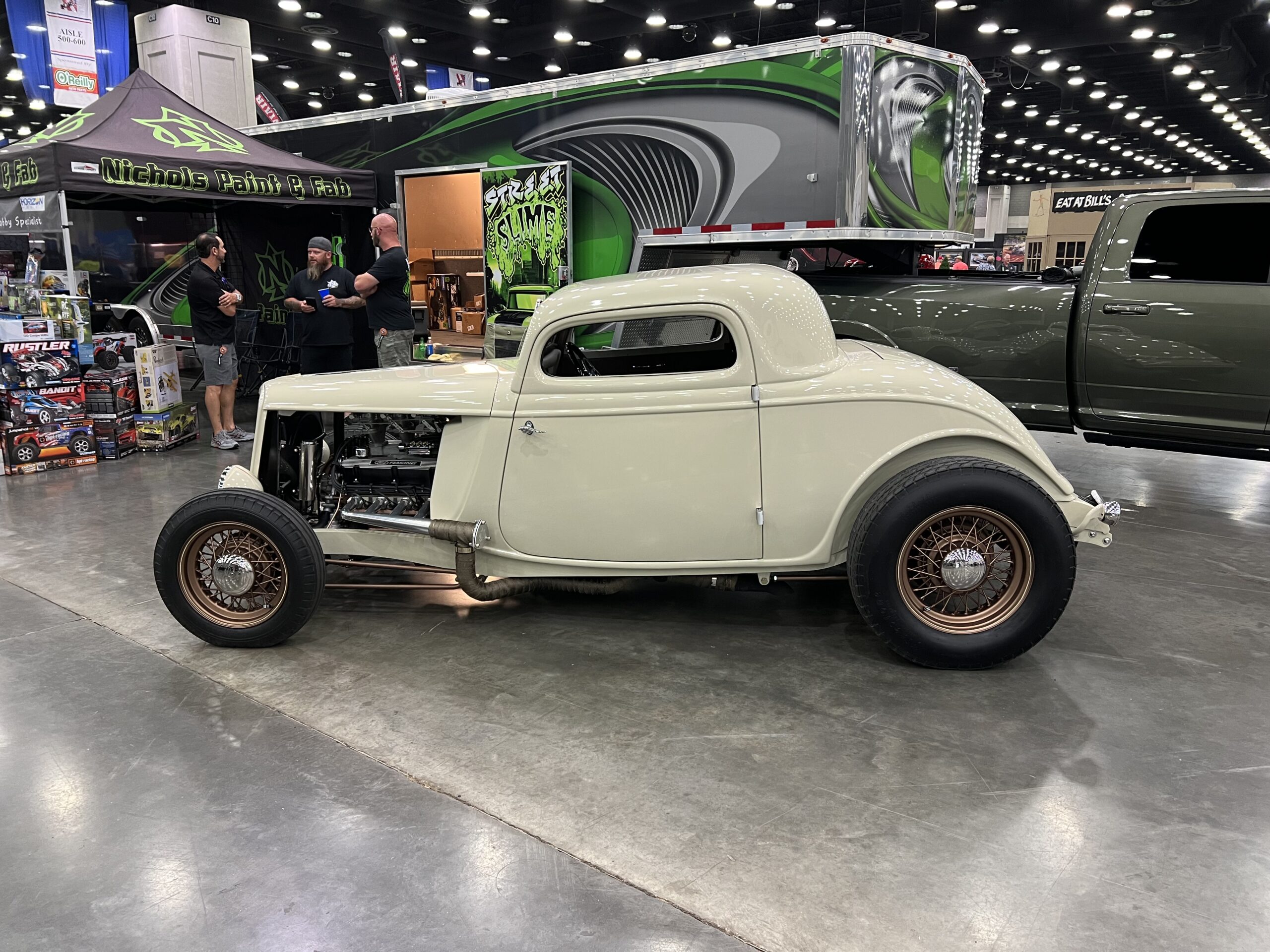 Well, that's another Nats in the books. Make sure to follow along with the photos for more info on what types of hot rods and builds were present. See you next year … if it's the first full week in August then it's Louisville, Kentucky. MR