First Look at the 2023 America's Most Beautiful Roadster Entries and the Al Slonaker Award
By Brian Brennan   –   Photography By The Author
The 73rd Annual O'Reilly Grand National Roadster Show held at the Pomona Fairplex in Southern California is still "The Grand Daddy of Them All!" of indoor car shows. It's also a great way to kick off the indoor show car season. Given it's the middle of winter, what better place to be than in sunny SoCal?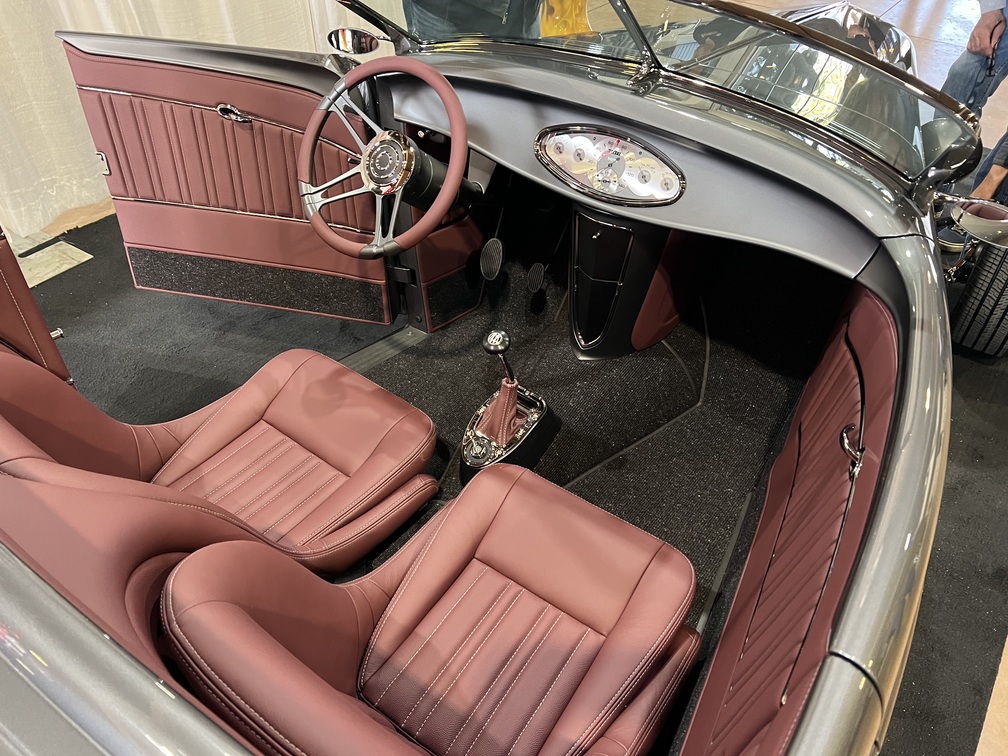 Read More: 2023 Barrett-Jackson Cup Awarded to a 1969 Pontiac Firebird
Our first look will be at the roadsters in competition for the Holy Grail of hot rod awards, the America's Most Beautiful Roadster Award (check out last year's winner here), and the perpetual 9-1/2-foot trophy. Of course, the check for $12,500 presented by ARP is a nice touch. This year there are nine competing roadsters from around the country and Canada. Be sure to visit Building 4 where all competitors are on display, if should you make it out to the show.
Here is the list of those "wishing and a hoping" to take home the coveted 2023 America's Most Beautiful Roadster iconic trophy and check. It looks like it's an all-Ford year with one Model T, one Model A, a 1936, and six 1932 Ford roadsters vying for the ultimate award in the hot rod world.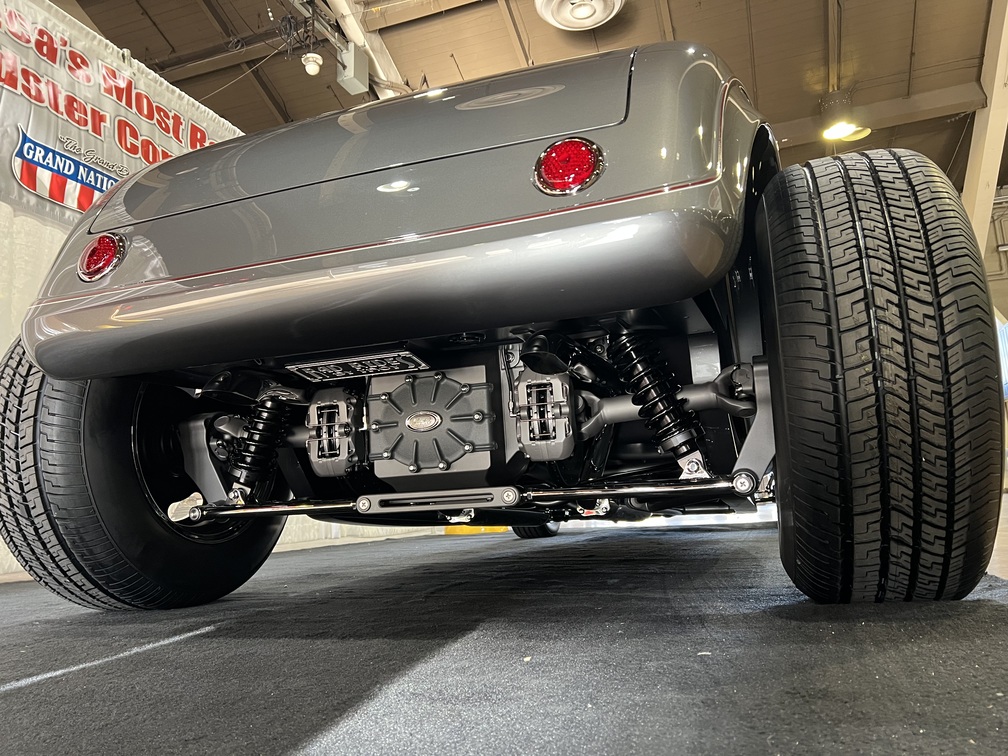 2023 America's Most Beautiful Roadster Competitors:
Sandy Chadd's 1932 Ford roadster
Builder JF Lanier's 1929 Ford roadster
Vintage Air owner Jack Chisenhall and his 1932 Ford highboy roadster
Ken Sapper's 1932 Ford roadster
Longtime hot rodder and builder John Hall with his 1927 Ford lakes-style roadster
Steve Schmidt's 1932 Ford roadster
Danny Hyde's 1936 Ford roadster
Scott Williams' 1932 Ford roadster
Joe Kugel of Kugel Komponents with his 1932 Ford roadster
For those who want more … how about the 2023 Al Slonaker Memorial Award and its 11 contenders. The award is presented in memory of the Grand National Roadster Show founder Al Slonaker. The winner of this award receives the perpetual custom-made billet trophy and their own check for $12,500, all made possibly by ARP.
Read More: America's Most Beautiful Roadster: 1934 Chevy Roadster
2023 Al Slonaker GNRS Award Entries:
Carl Akins' 1932 Ford coupe
Bruce McDowell's 1934 Ford coupe
Thomas Bengtsson's 1957 Chevrolet Bel Air
Ken Reister's 1956 Chevrolet Nomad
Neil Braun's 1937 Buick coupe
Danny Schaffer's 1967 Ford Mustang
George Eliacostas' 1960 Buick Invicta
Steve Schock's 1932 Ford coupe
Dennis Kilpatrick's 1929 Ford coupe
Cody Walls' 1949 Buick Sedanette,
Lori Mabe's 1934 Plymouth four-door sedan.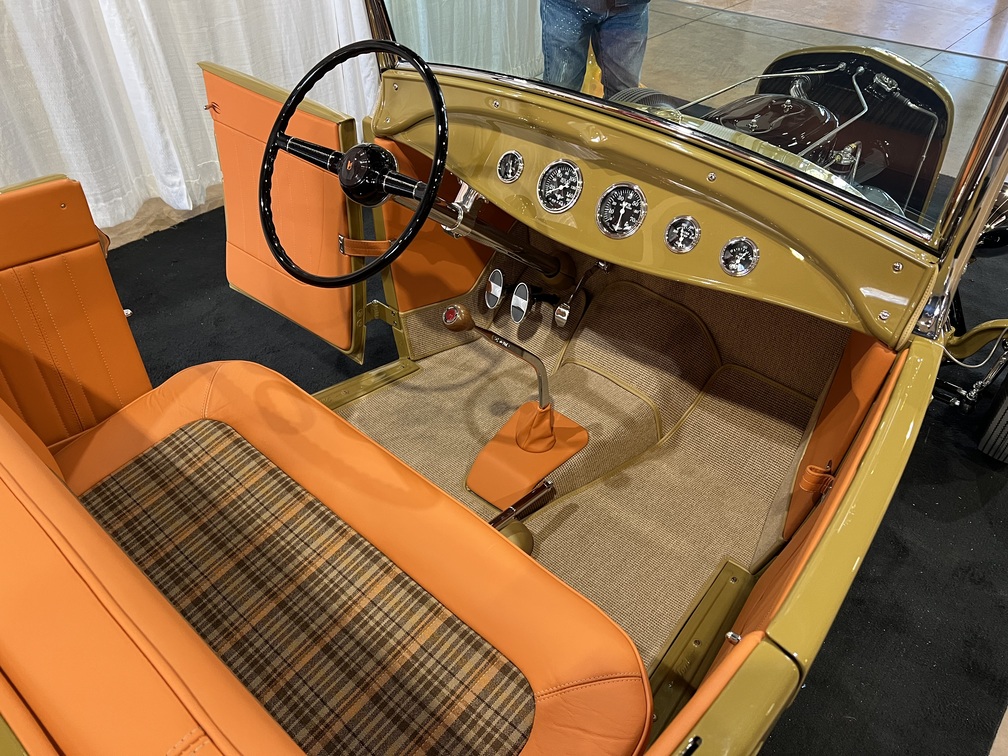 Read More: Why This 1927 Ford Roadster Was Ahead Of Its Time
Keep in touch as we bring you lots more from the 2023 Grand National Roadster Show in Pomona, and all of the weekend happenings. Also, be on the lookout for more coverage as the show goes on. MR