Classic Truck Takeover at New York State Fairgrounds
By Chuck Vranas   –   Photography by the Author
For classic truck owners there's no better adrenalin rush than opening the shop doors to greet a new event season, especially if you live in the Northeast portion of the country where the long winters give you plenty of time to wrench on your ride. Regardless of whether you've been putting the finishing touches on a platform change, engine swap, or tuning a hard driven hauler back to perfect health, one thing for sure is that once the temps start to rise it's time to top off the tank and start laying down the miles. Sure, heading out to the local burger stand or cruise night is a gas but hitting the open road with a destination in mind rules, particularly when you're mapping out plans to take in a large-scale national event like the 22nd Annual NAPA Auto Parts Syracuse Nationals in Syracuse, New York.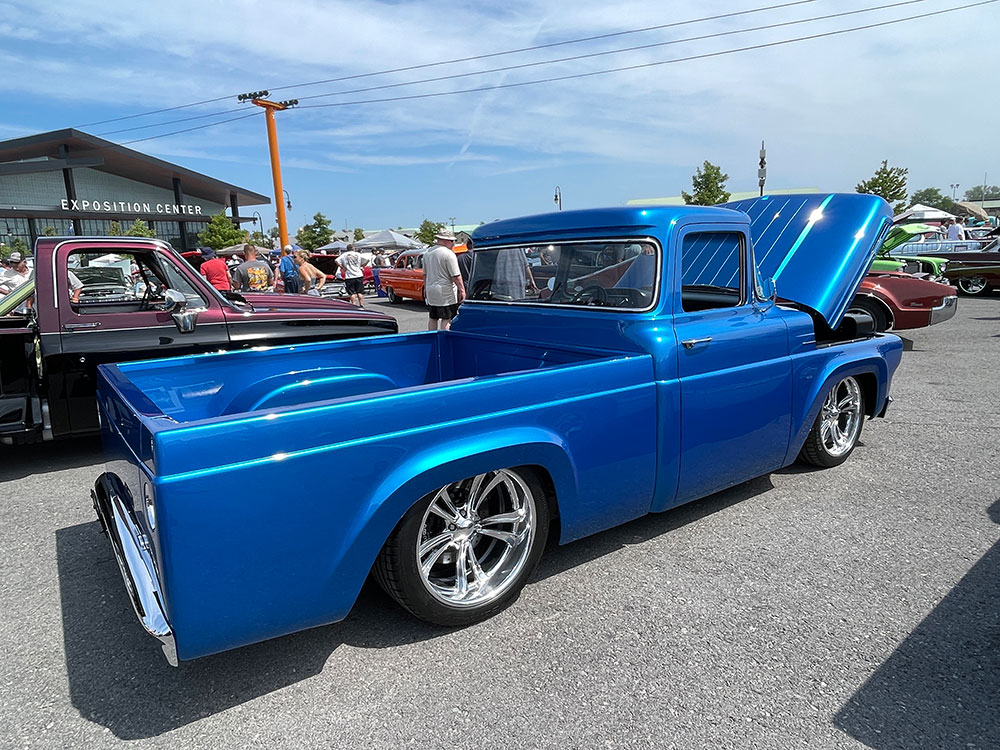 Read More: Behind the Scenes At L&S Customs
Being one of the largest horsepower festivals in the Northeast, the level of excitement paving the way to the New York State Fairground also gave drivers the ultimate opportunity to experience firsthand the area's very picturesque Finger Lakes region along with plenty of timeless architecture as they rolled into town. Once you're at the fairground, it's the perfect time to get into cruise mode as you roll across 360 acres of manicured grounds, featuring plenty of neat vintage buildings, tree-lined roads, and classic outdoor eateries that'll transport you back to when you were knee-high to an F100 bumper. Once settled in it was time to hit the pavement and check out an endless stream of classic trucks covering a myriad of build styles, from traditional to contemporary and everything in between, perfectly complemented by loads of hot rods, muscle cars, customs, and restorations.
Read More: Sandfort's 1965 Chevy C10, Factory Style Redefined
There was plenty to check out, starting with catching up on the latest technology and parts offerings from vendors and seeing plenty of fresh builds from a select grouping of builders all while listening to live music throughout the day performing across multiple stages. It's always a blast seeing the nominees for the Designer Dozen awards, sponsored by Pfaff Designs and Pilot Transport, selected by a team of well-known automotive celebrity judges, as well as the competition for the Tucci Hot Rods Pros Picks. Nitro Row brought plenty of thunder with vintage Funny Cars and Dragsters firing up at scheduled times to wow the crowds while Sparky's Round-Up located across the fairground in an open-air pavilion that packed the house with traditional hot rods, customs, culture, and searing live music.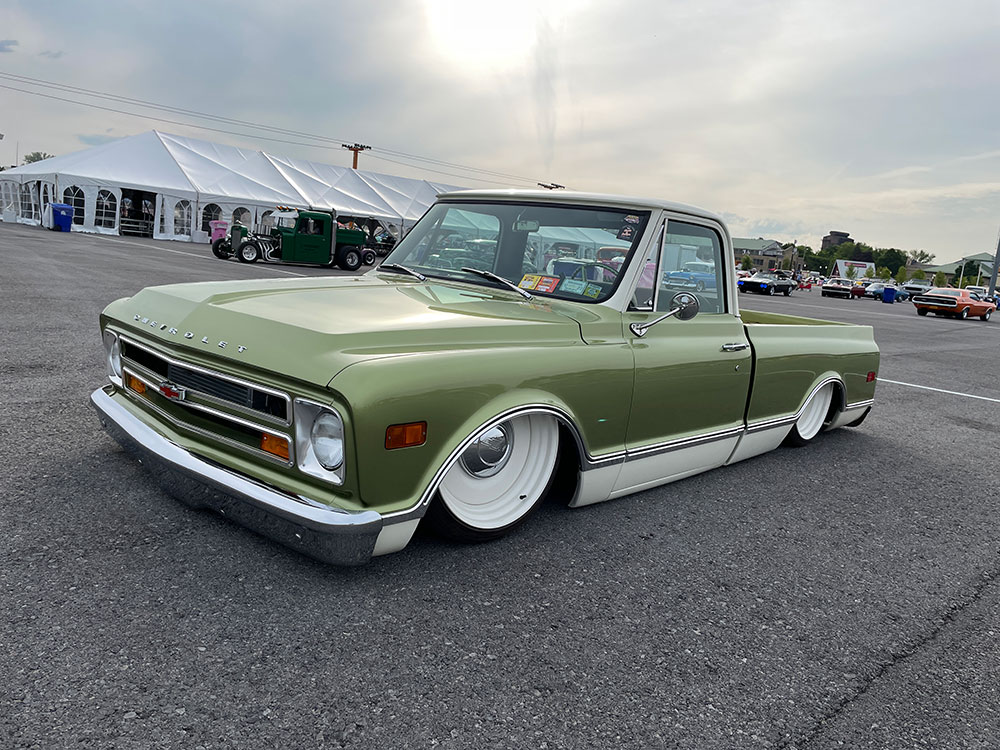 Read More: Is It Better To Buy A New Door Vs. Repair The Original Door?
The Winfield Award, presented by legendary car customizer Gene Winfield and sponsored by Meguiar's, featured heavy competition with the Select Six on display to see which one would earn the big prize. This year's award winner was the '53 Ford Customline owned by Jeff Jones. The Exposition Building also featured the Syracuse Charity Brush Fest with many of the nation's top pinstriping artists participating in a three-day panel jam auction benefiting the Ronald McDonald House of Central New York.
This is one event to add to your must-do list for next year! For more details head to rightcoastcars.com.