The L&S Customs 1967 C10 Custom Long Bed Truck
By Rob Fortier   –   Photography Courtesy of L&S Customs
If you've been reading Classic Truck Performance for any length of time then you know full well we're all about the behind the scenes! Showing readers what's really "behind" the top builds we feature is a great opportunity for everyone involved, as it gives people a chance to see what really lies beneath those gorgeous paintjobs—something most will never see once a truck is finished.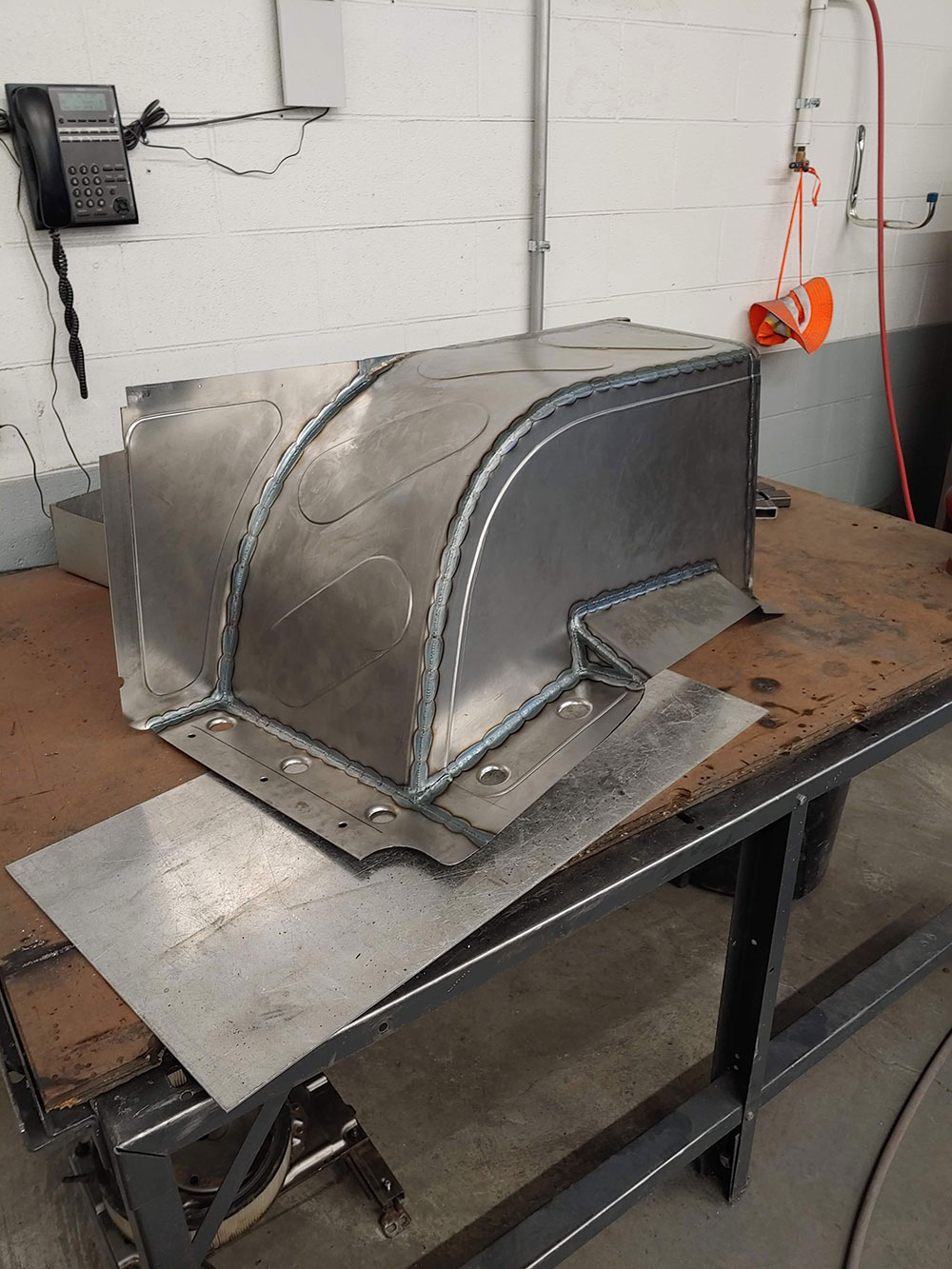 Read More: Sareault's Daily Driven '55 Chevrolet Task Force
On stage this month, L&S Customs (Prospect Hill, North Carolina) provided us a little "hindsight" on the beautiful 67 C10 long bed truck—the very same one pictured in all its completed state glory (prior to John Jackson's proper feature photo shoot!) in our Street Rod Nationals (NSRA) coverage in this issue.
Yes, we definitely don't see enough '67-72 Chevy C10 LWBs (or any make for that matter) done to this caliber. L&S Custom took this one to the next level, outfitting the underlying chassis with a full complement of Classic Performance Products (CPP) suspension/steering components as well as a quartet of 14-inch Wilwood brakes (managed by a custom hard-lined CPP HydraStop). Power now comes in the form of an LS3 engine backed by a Tremec T56 transmission with a 3.73-geared 9 inch Posi rear end.
Read More: Cleaning Up The Engine Bay On The Souza F100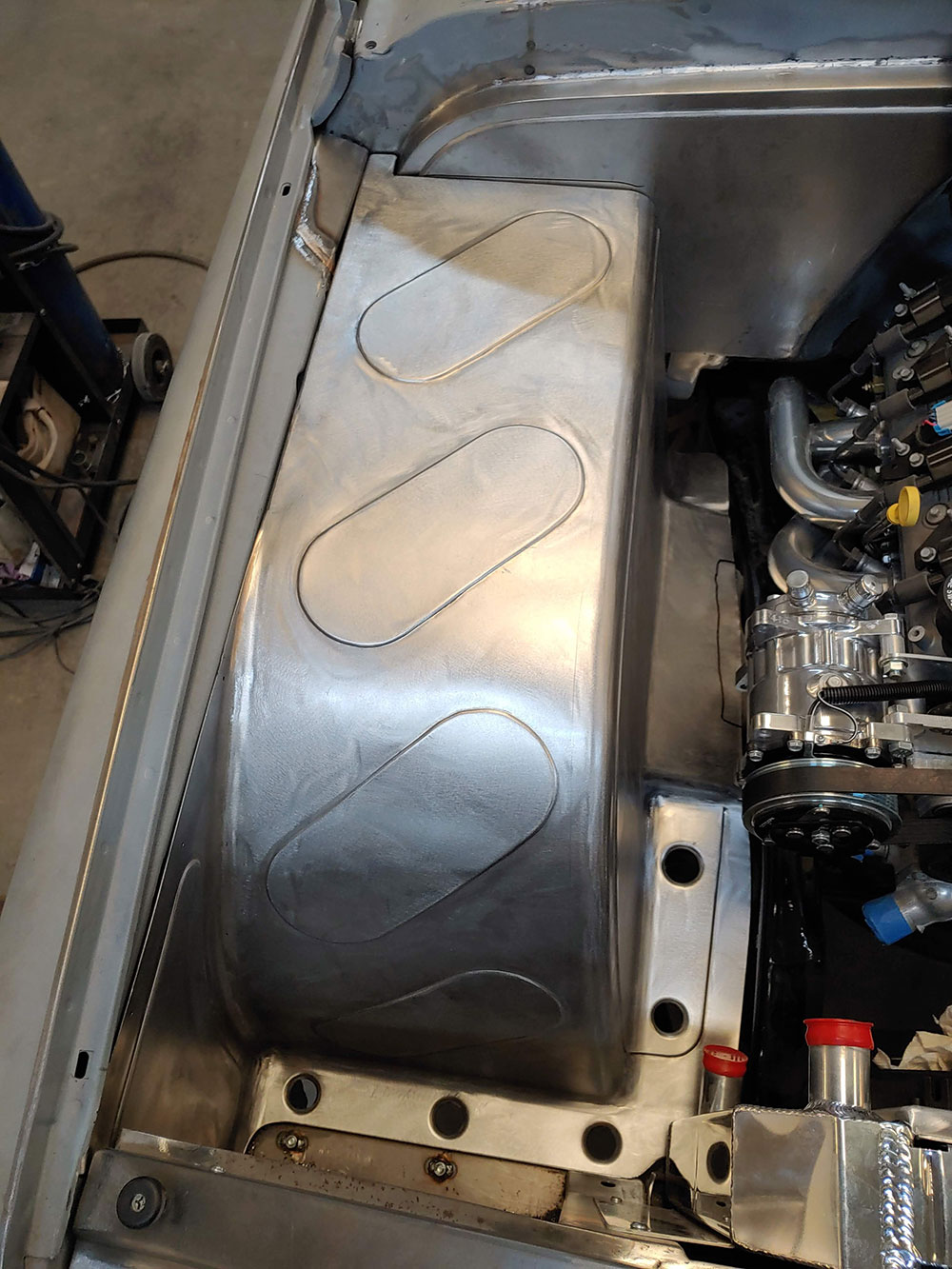 Body-wise, L&S Custom not only shaved the side markers and tailgate but removed the drip rails, and instead of leaving smooth replaced with formed cold roll (kind of like a '34 Ford, you could say). Underhood they went a bit further with the custom metalwork by creating a custom shroud for the dual Spal fans on an aluminum Griffin radiator covered by a handmade core support/latch cover. The firewall, inner fenders, and engine cover (with Alumicraft machined inserts) are all custom handmade as well.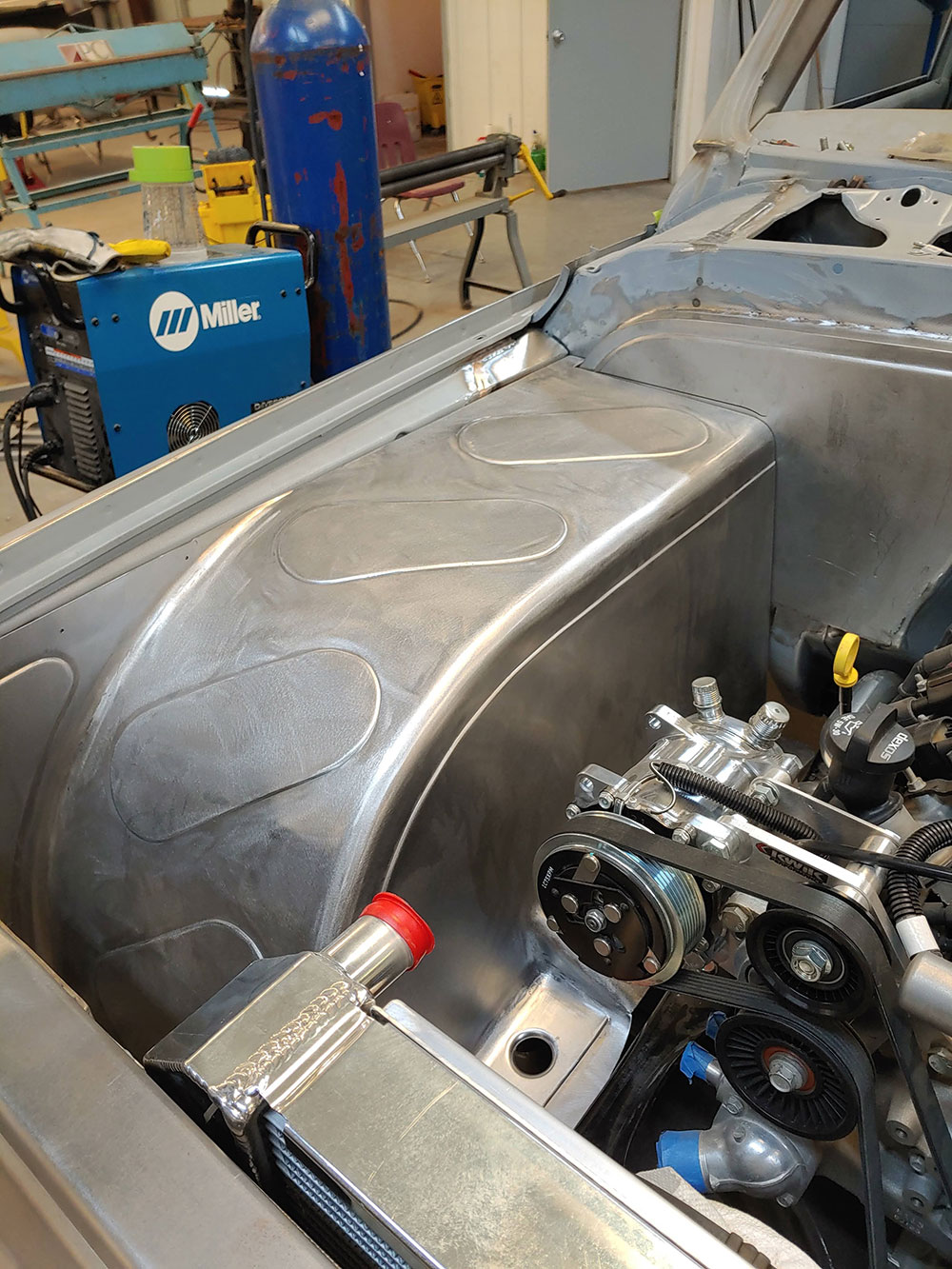 Read More: Sandfort's 1965 Chevy C10, Factory Style Redefined
As mentioned, we'll have a full-color feature on the L&S Customs beauty coming in a future issue where you can read about everything else that stopped us in our tracks in Louisville this summer! For now, enjoy the behind the scenes!
Source
L & S Customs
(336) 562-2233
landscustoms.com