"ClubHauler" '65 C10 Built By South City Rod and Custom For A True C10 Aficionados
By Rob Fortier   –   Photography by Tim Sutton
For all of our regular readers, hopefully you've become well accustomed to the extremely high level of quality work Bill Ganahl and his crew at South City Rod and Custom puts out with every vehicle that comes out of their NorCal Bay Area shop. Mark Sandfort's '65 C10 is no exception—it's exemplary of South City Rod and Custom's ability to perfect factory styling to the point where you really have to look to notice it … but once you do, you then come to appreciate the amount of work that really went into creating this work of art.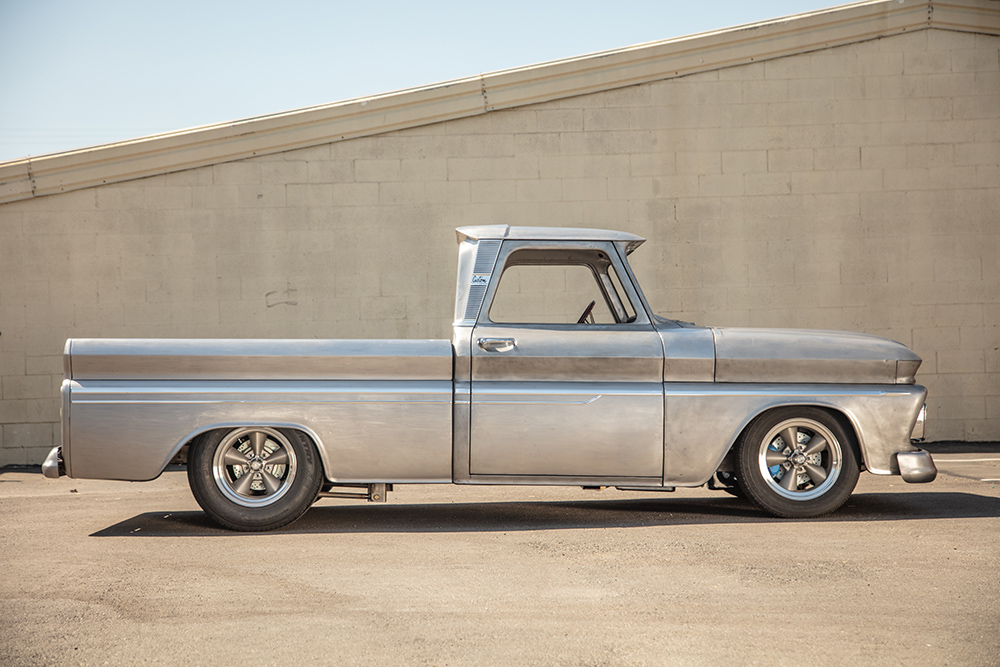 Read More: Tre 5 Customs Built '52 GMC Truck
Ganahl took a break from his daily routine to gives a little background on Mark's Chevy:
"We built this truck to almost look stock at first glance, but it has as much custom work as many radical 'full-show' trucks. We CAD-rendered and 3D printed the AC plenum and all the registers under the dash (DJ Designs), and CAD-rendered and machined the glove box trim with added fluting to match the gauge bezel. The taillight bezels were machined to french into the rear quarters, while the tailgate is completely reworked with a custom-fabricated inner latch mechanism. All interior bed panels are custom fabricated. The firewall was cut out and custom fabricated from scratch, as well as inner fenders built to fit with the Roadster Shop chassis and a custom radiator cover. The perimeter of the roof was handmade to remove the drip rail yet look natural. The front wheel openings were remade smaller to better frame the wheel/tire with the side trim ultimately lowered 3/4 inch."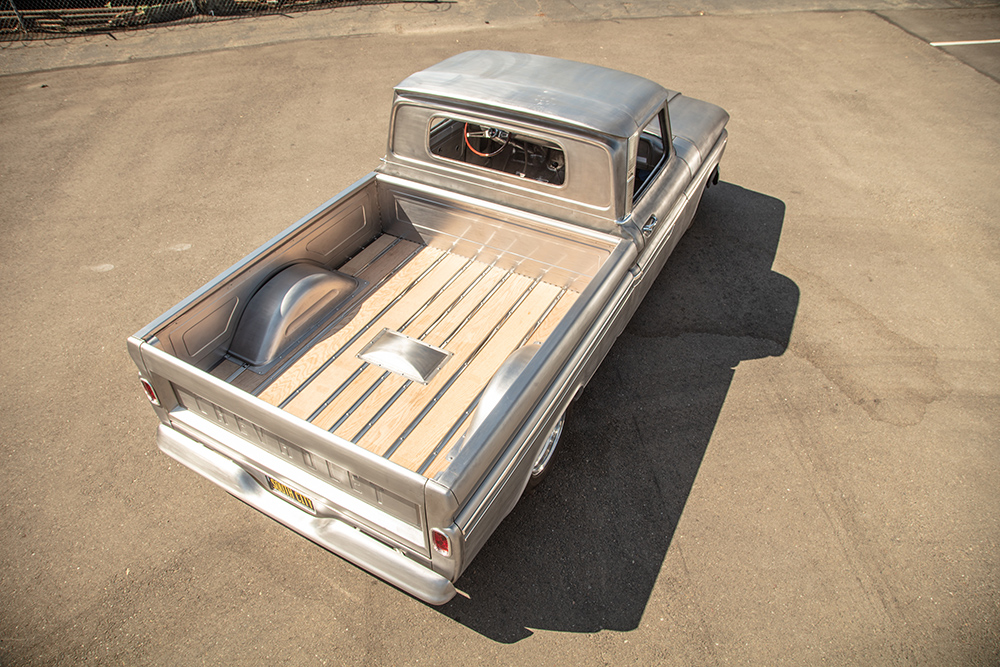 We also wanted to get the owner's take on the build:
"I've always liked the style of this series truck," Mark told us. "And there is a lot of room in the cab, so I don't feel squeezed inside. My original idea for the truck was as a daily driver. Nothing fancy or expensive. I was going to drive it to the grocery store and the hardware store. I was also going to toss my golf clubs in the bed and use the truck to and from all my golf outings—and not even need to change out of my golf shoes to come home after playing—which is the reason I called it the 'ClubHauler'!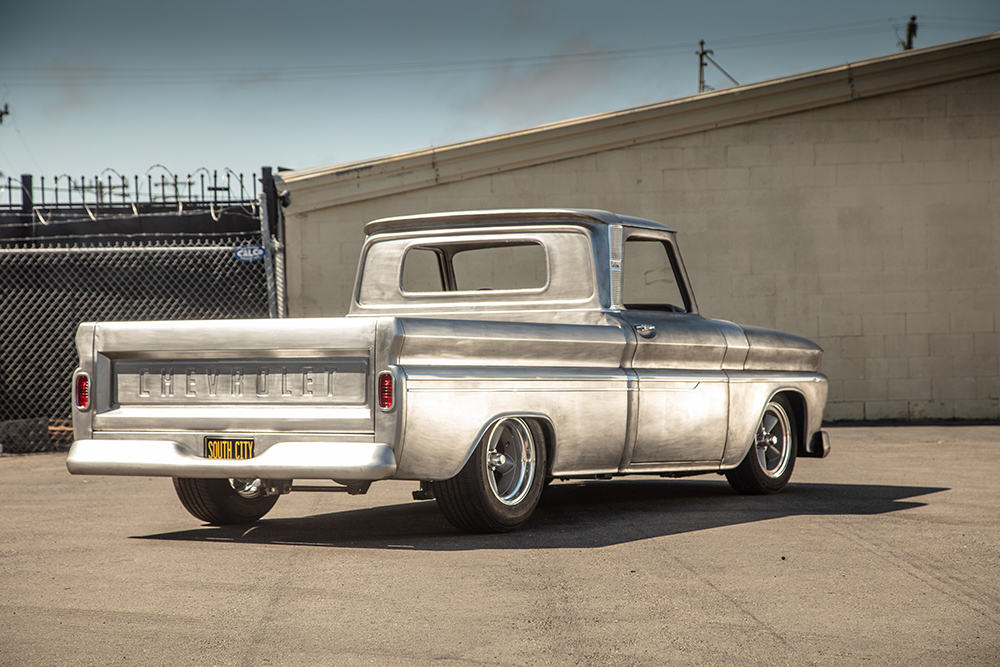 "Upon first working with [Ganahl], I told him to offer up any and all options/opinions he had on the build and I would sift through them and decide what I wanted to do and what I would not do. I think I told him 'no' once!
"As I got to know [Ganahl], I realized he has an incredible eye for a build. All the times we discussed options for the truck, I usually decided to do it his way. And I'm thrilled that I did!
Read More: Battle In Bama 2022: Hot Rod, Truck, and Bike Show
"One thing that I wasn't going to budge on, however, was the interior—I wanted it to look like 1965 when sitting behind the wheel; all-new components but with the look and feel of 1965. [Ganahl] agreed that was a good idea regarding our vision for the truck.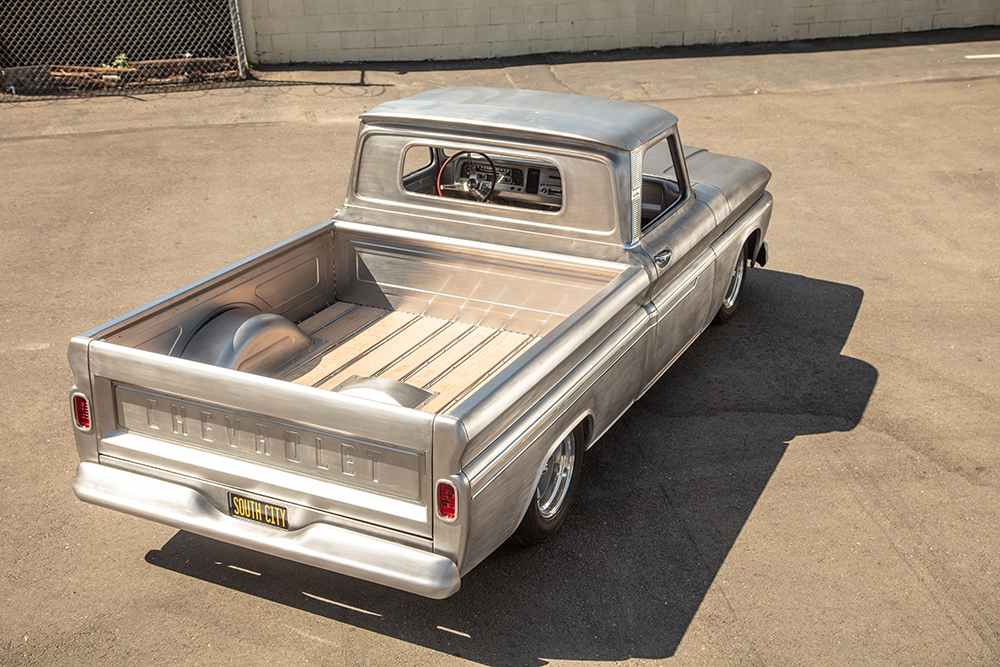 "I am thrilled at how the truck turned out, but I am also extremely happy that others seem to like it, too. The truck drives as good as it looks. It's comfortable to drive and reliable enough to take long distances. Also, everyone at South City Rod and Custom, Compani Color, and DJ Design were so nice to work with.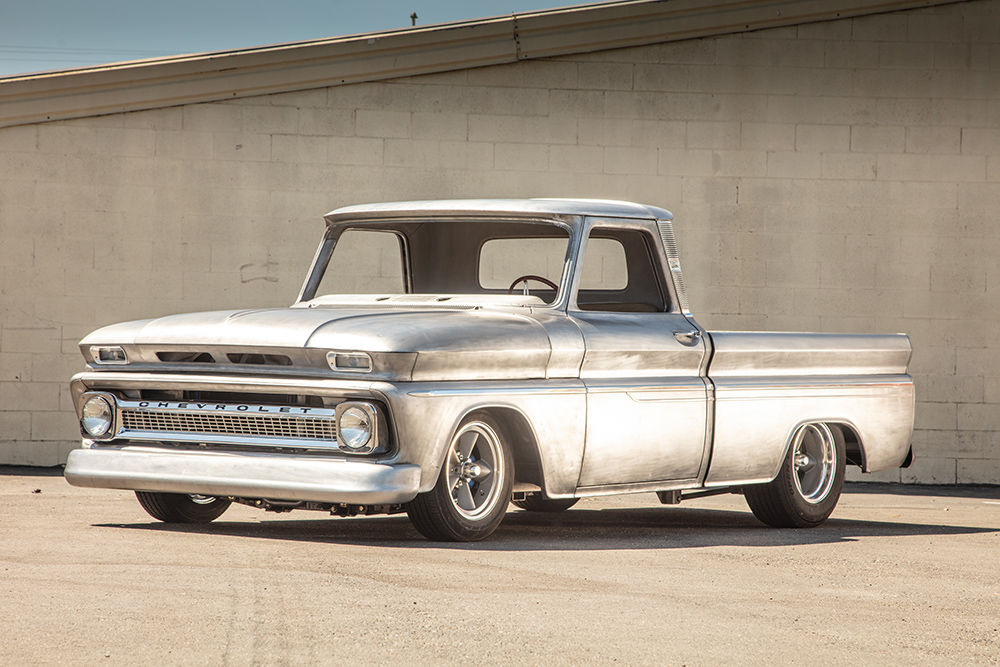 "I had never built a car before.  But everyone at all three shops treated me like an old friend—even when I asked the questions they probably hear many times a week. Maybe I need to build a car for my wife so I can hang around the shop for a while longer!"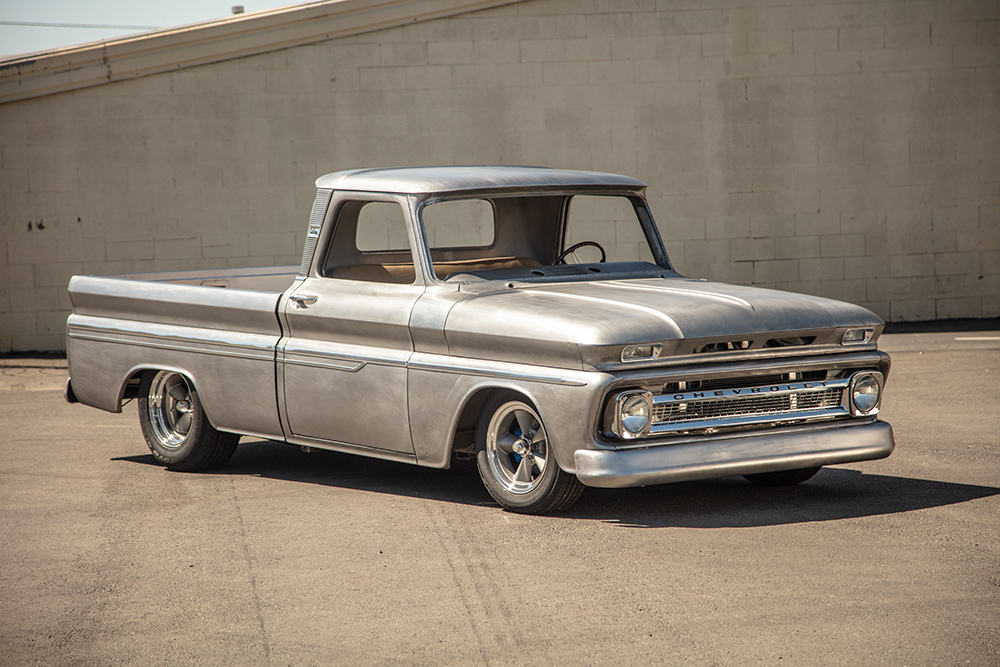 As Ganahl mentioned, Mark's C10 rides on a custom chassis from Roadster Shop, which features Baer brakes mounting 16-inch five-spokes Classic V ET wheels and powered by a Smeding Performance 383 stroker with a 700R4 transmission. After South City Rod and Custom had completed all the tedious exterior modifications, neighbor Joe Compani/Compani Color applied the literally flawless Glasurit Emerald Green metallic paint. The stockish yet stunning leather and cloth interior was done by DJ Designs, which is further complemented by satin gold painted dash/trim (including an tilt ididit steering column with a repop wood-rimmed Corvette steering wheel) with Classic Instruments analog gauges and a retrofit Vintage Air AC control panel.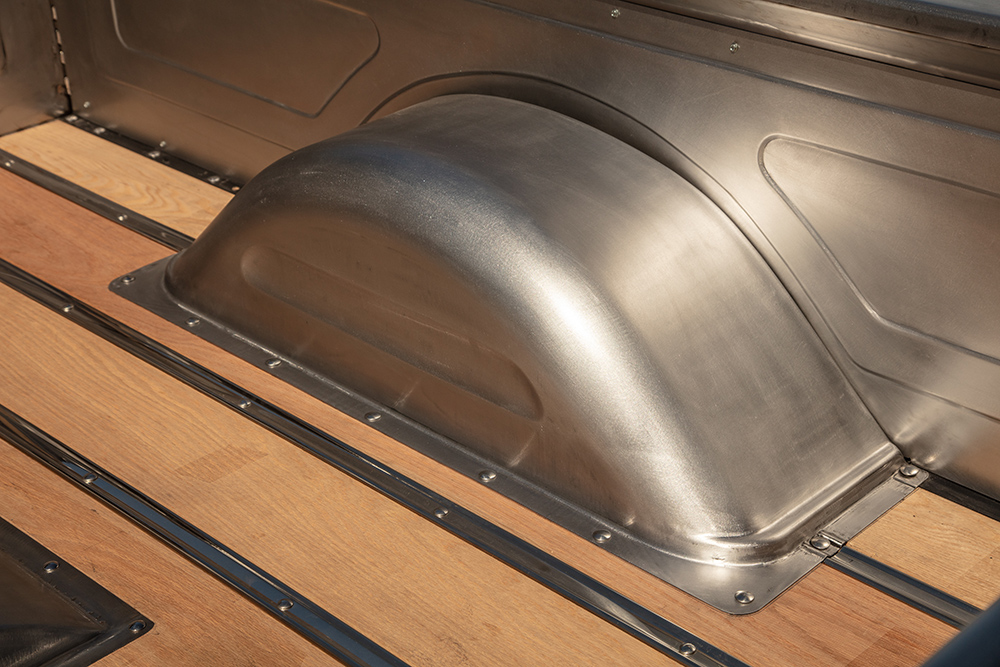 Read More: New 1967-72 Chevy C10 Art Morrison Chassis With IRS Upgrade
True C10 aficionados will no doubt appreciate all the work that went into creating Mark Sandfort's truck—hell, anyone with decent eyesight should appreciate it!