2nd Series 1955 Chevy Truck Part 2: New Old Stock From Brothers Truck Vs. Restoring The Original Door
By "Rotten" Rodney Bauman   –   Photography by the Author
Sure, we can salvage an original door. Lately, however, our salvaging efforts haven't been so cost-effective. As you may recall from last month's installment, our ongoing 1955 Chevy second-series project truck's passenger side will retain an original front fender and door. For the driver side, we've procured a 1955-1956 GMC Truck second-series reproduction front fender and door, from Brothers Trucks.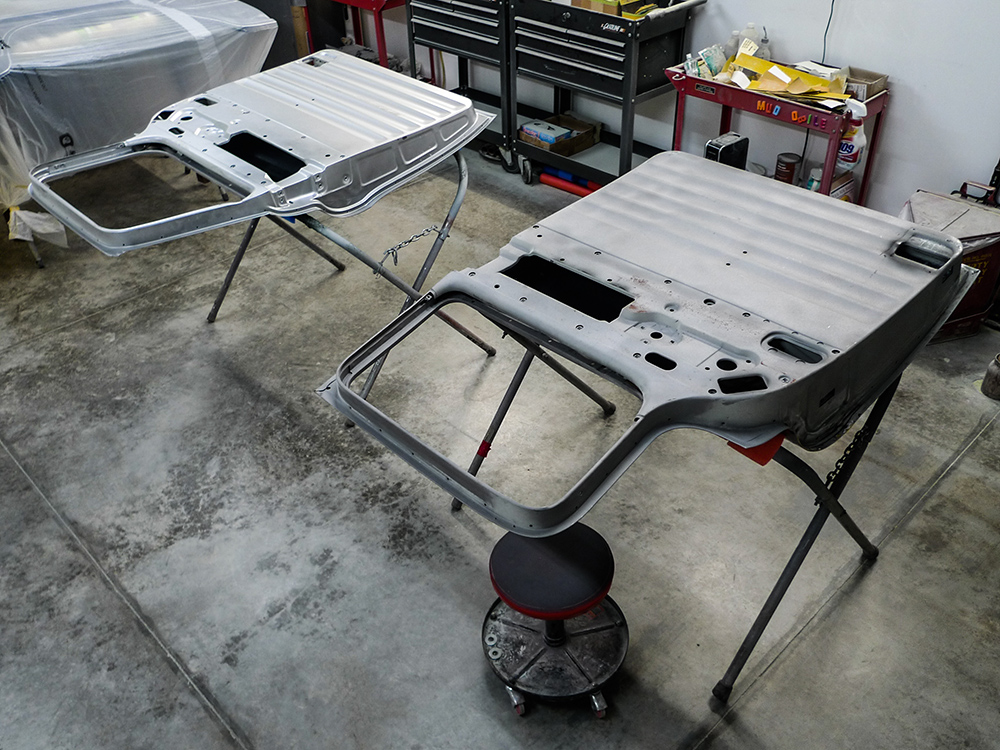 Check Out: Hot Rod Homage: Guzzo's 1967 Ford F100
Last month's comparison focused on fenders. This time around we'll focus more on doors. The right side originally had the usual issues that we've pretty much come to expect. From the gate, we saw the need for rust repair on the outside corners, so we ordered a replacement 1955-1956 GMC Truck lower doorskin from Brothers Trucks early on.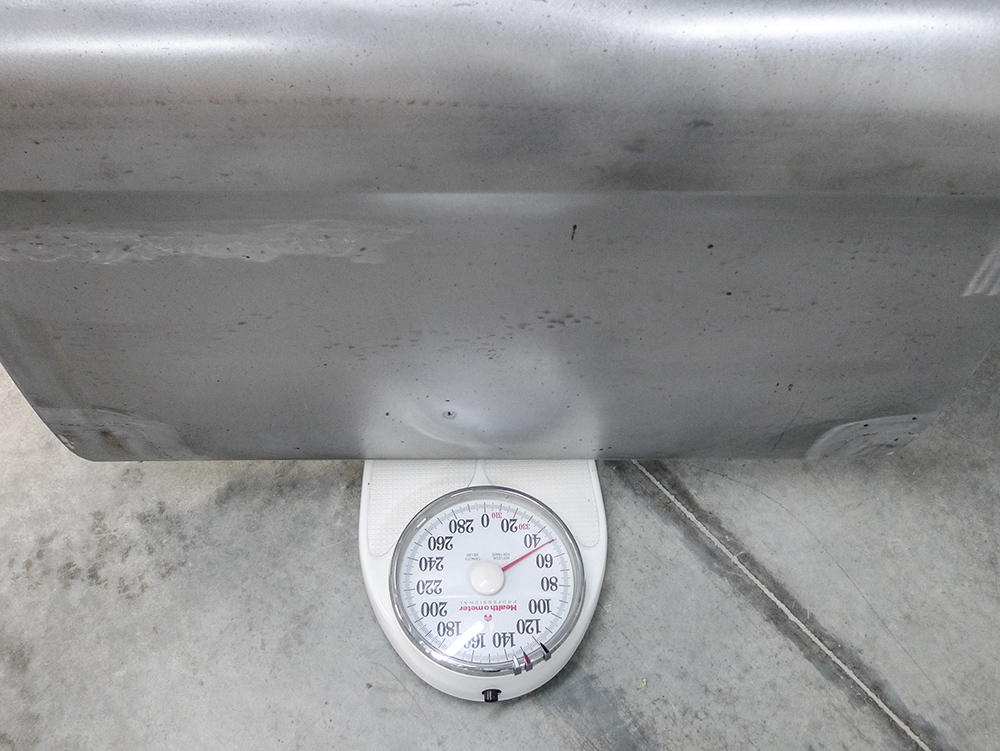 Certain sections of the old used door required abrasive blasting. As usual, blasting exposed other needed rust repairs, mostly along the inner door skin's lower edge. In the end, we successfully installed the new, lower door skins and addressed the metal lost from rust corrosion. Some door-edge modifications rendered better-than-new body panel gaps. That went quickly and fairly easily. The required fillerwork, however, totaled up to more than we'd like to admit.
Read More: How To Install Wilwood's Forged Narrow Superlite Big Brake Kit
When we begin on the new-reproduction New Old Stock doors from Brother Trucks, we'll call out any flaws we may discover. Truth be told, it's an older reproduction that's been leaning against the body stall wall now for years.
Years ago, our reproduction door was test-fit to the truck. At that time we managed to achieve acceptable alignment without adding or subtracting edge metal for gaps. It's a good fit. It's a Brother's Trucks door, but not necessarily the same-brand door that Brothers stocks today. The one we have is silver. In our most recent catalog, the newer ones are black—and quite possibly further refined.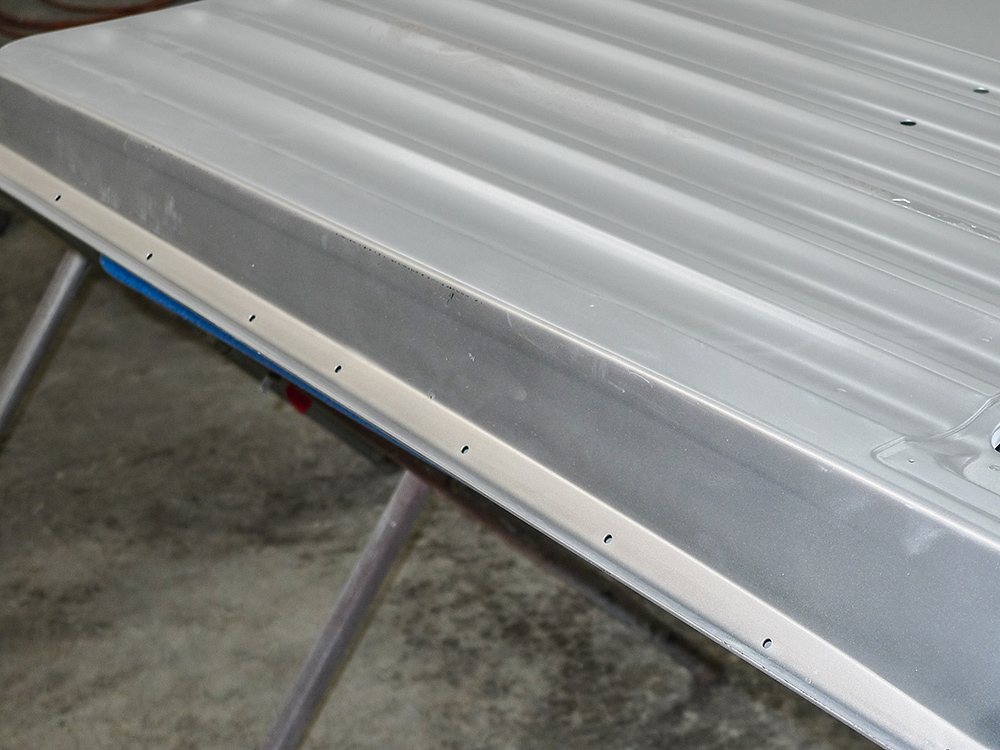 It's been a while or two since we've actually checked, but last time we did, a brand-new reproduction complete door shell is $630 from Brothers. Shipping to our Northwestern Montana location would have cost about as much, but even so the reproduction could still prove to be a bargain. Here as we go, we intend to find out for sure.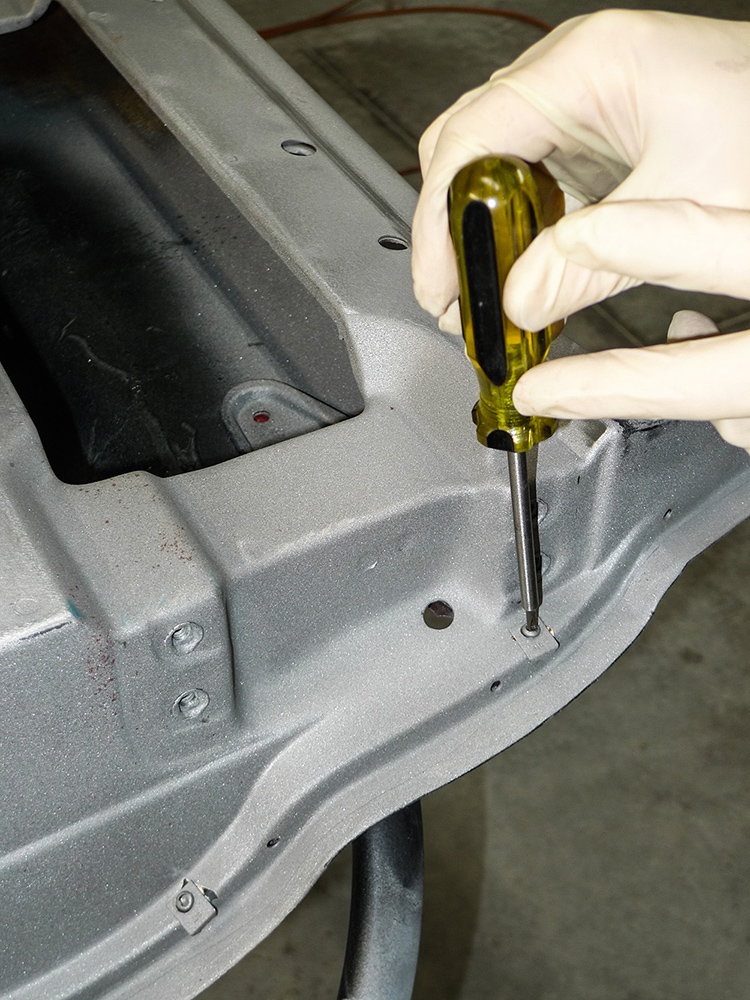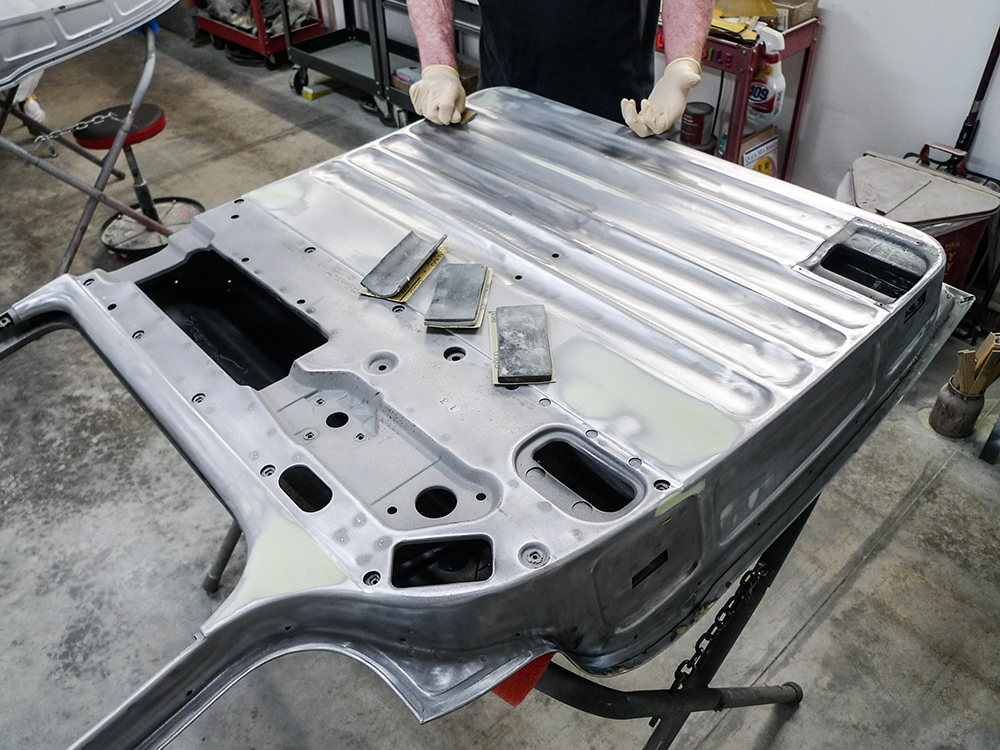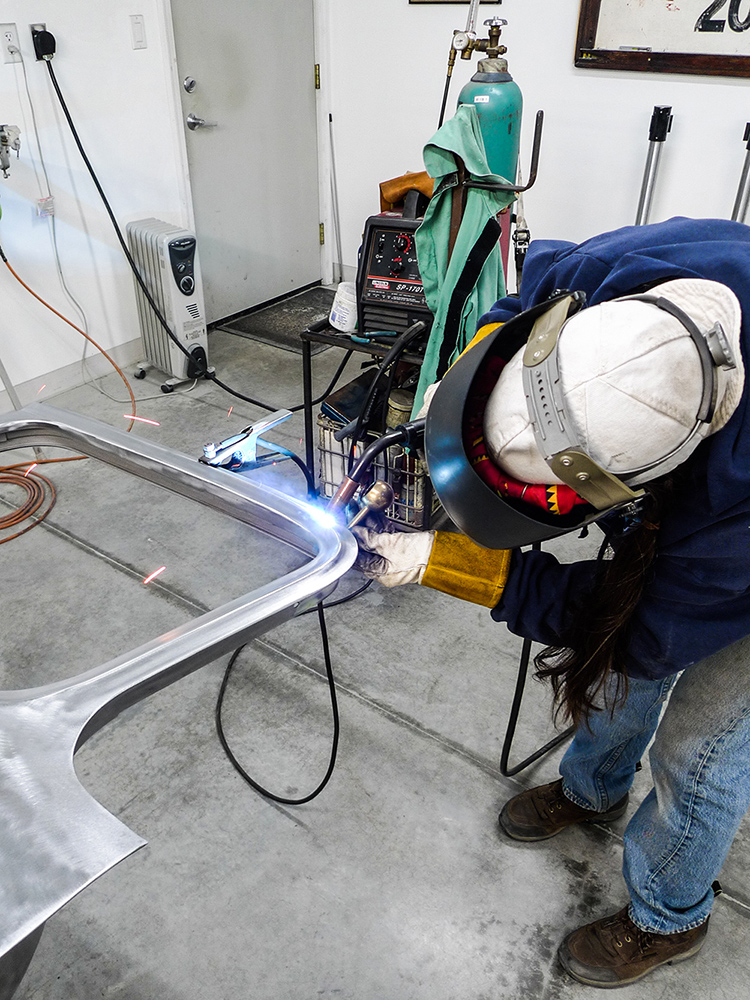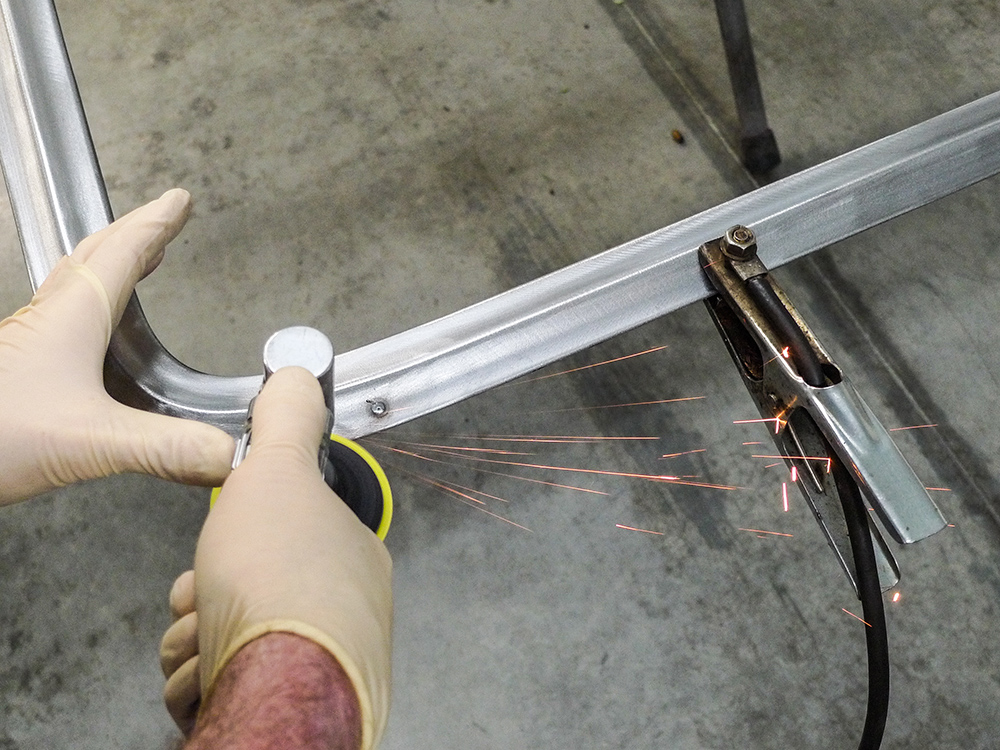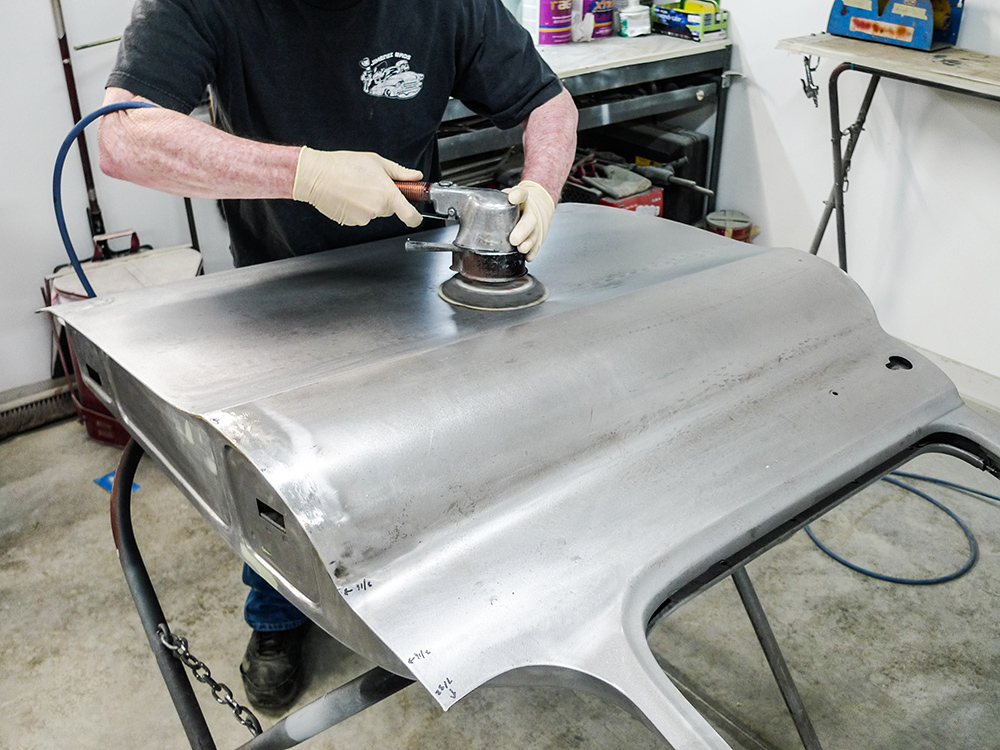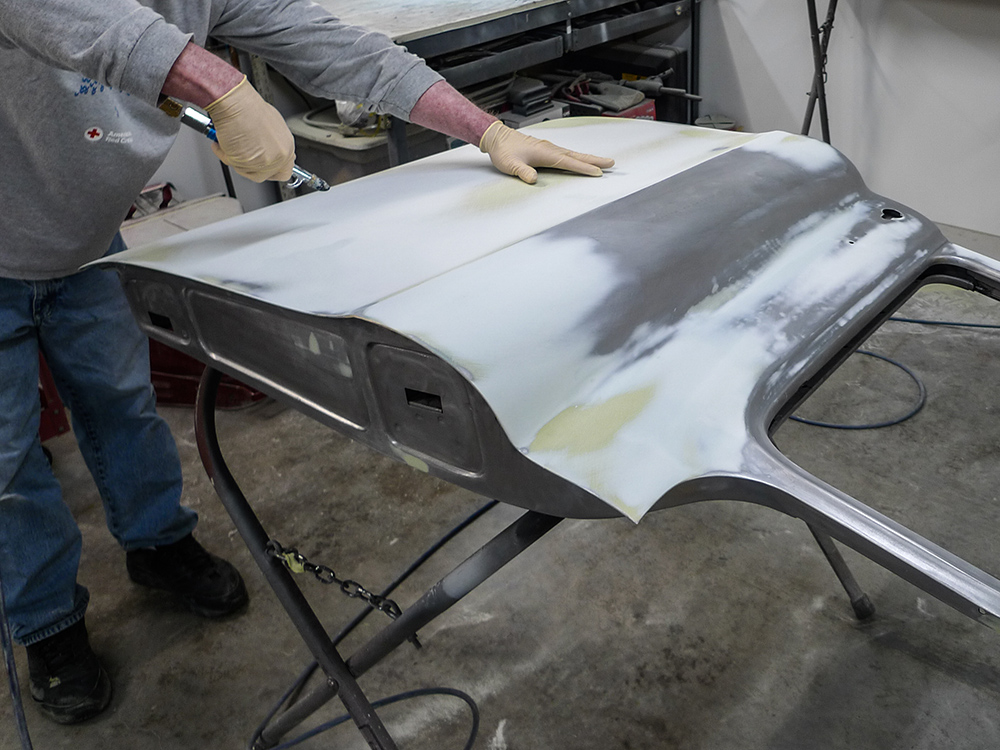 New-Door Discoveries
At this point with our used original door finally ready to prime, let's turn our attention to the new-reproduction door. So far we've noticed two or three rather minor differences, which you'll see as we proceed.
First, we must ask; have you ever latched onto a Morgan Nokker? For those unfamiliar, it's just another age-old body shop tool. Think of it as a heavy-duty side-hammer set. As we go on to discover our doors' minor differences, the Morgan Nokker will play a key role.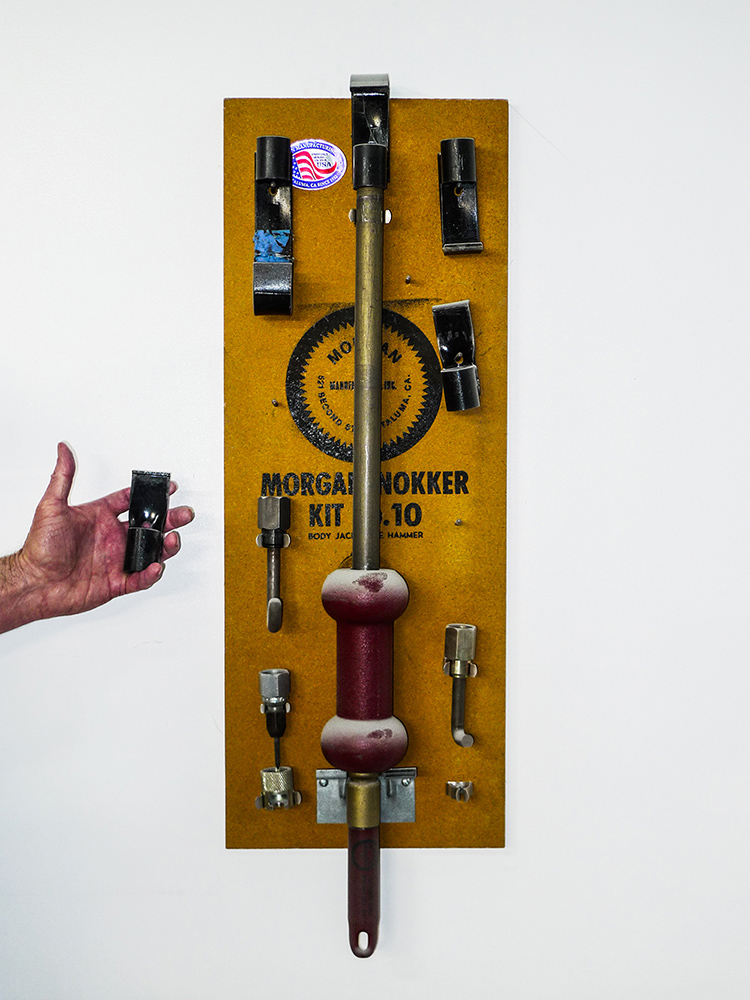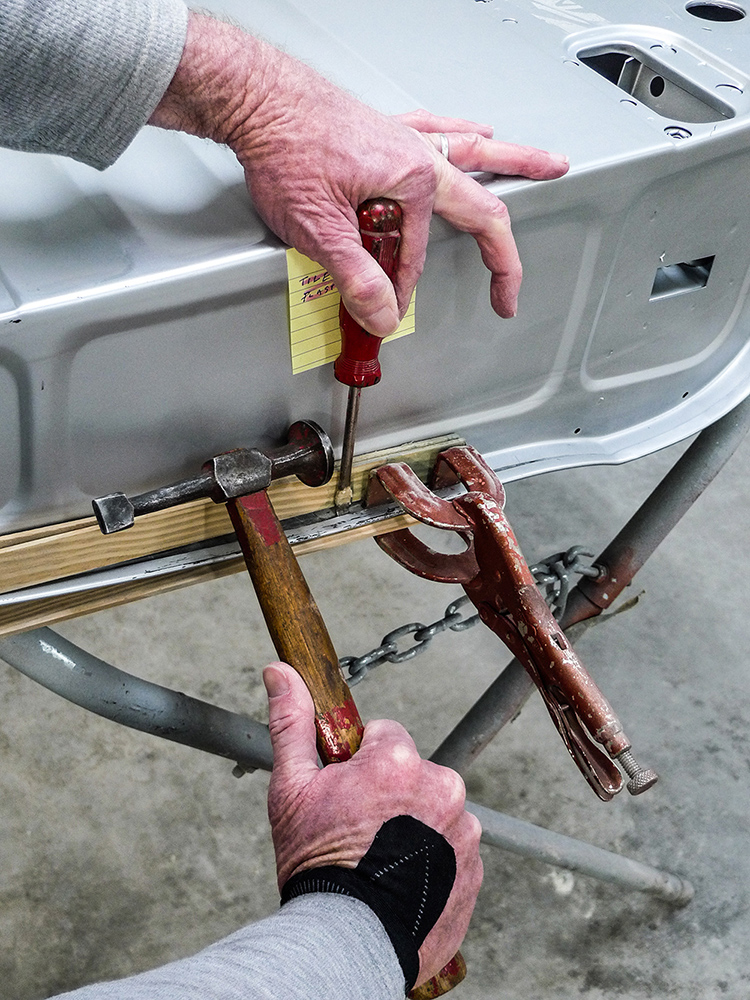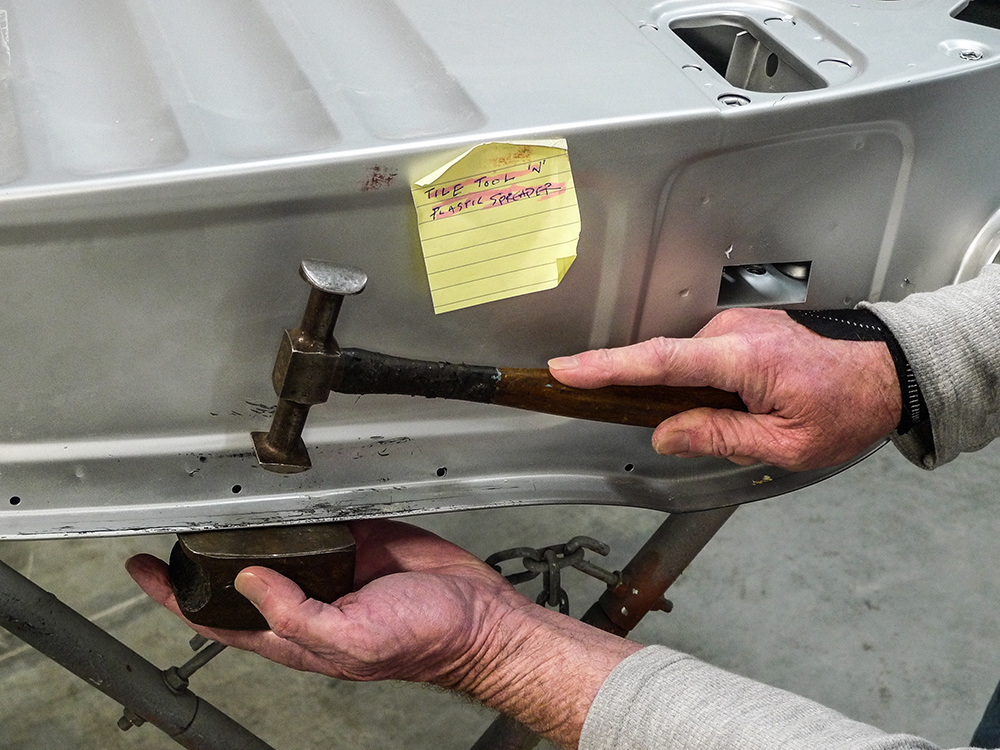 Another E-Coat Quandary
In part 1 we talked about Electro Deposit Primer coatings. Also known as E-coat, it's commonly found on new OEM body panels as well as modern reproductions. As an option, proper E-coat can be scuff-sanded and painted over. Since we don't always know what such coatings are actually comprised of, solvent-testing (as we demonstrated in part 1) is a capital idea.
Sources
Brothers Truck Parts
(800) 977-2767
brotherstrucks.com
Harbor Freight Tools
(800) 423-2567
harborfreight.com
Summit Racing Equipment
(800) 230-3030
summitracing.com