The Legendary Lavender Pearl 1923 Ford Model T
By Brian Brennan   –   Photography By Chuck Vranas & Eric Geisert
Some hot rods are just destined for a life of their own. In this case Chuck Vranas (longtime hot rod journalist and contributor to Modern Rodding) has ended up in the history books himself. Well, technically not himself but rather his 1923 Ford T—"Lady Luck II."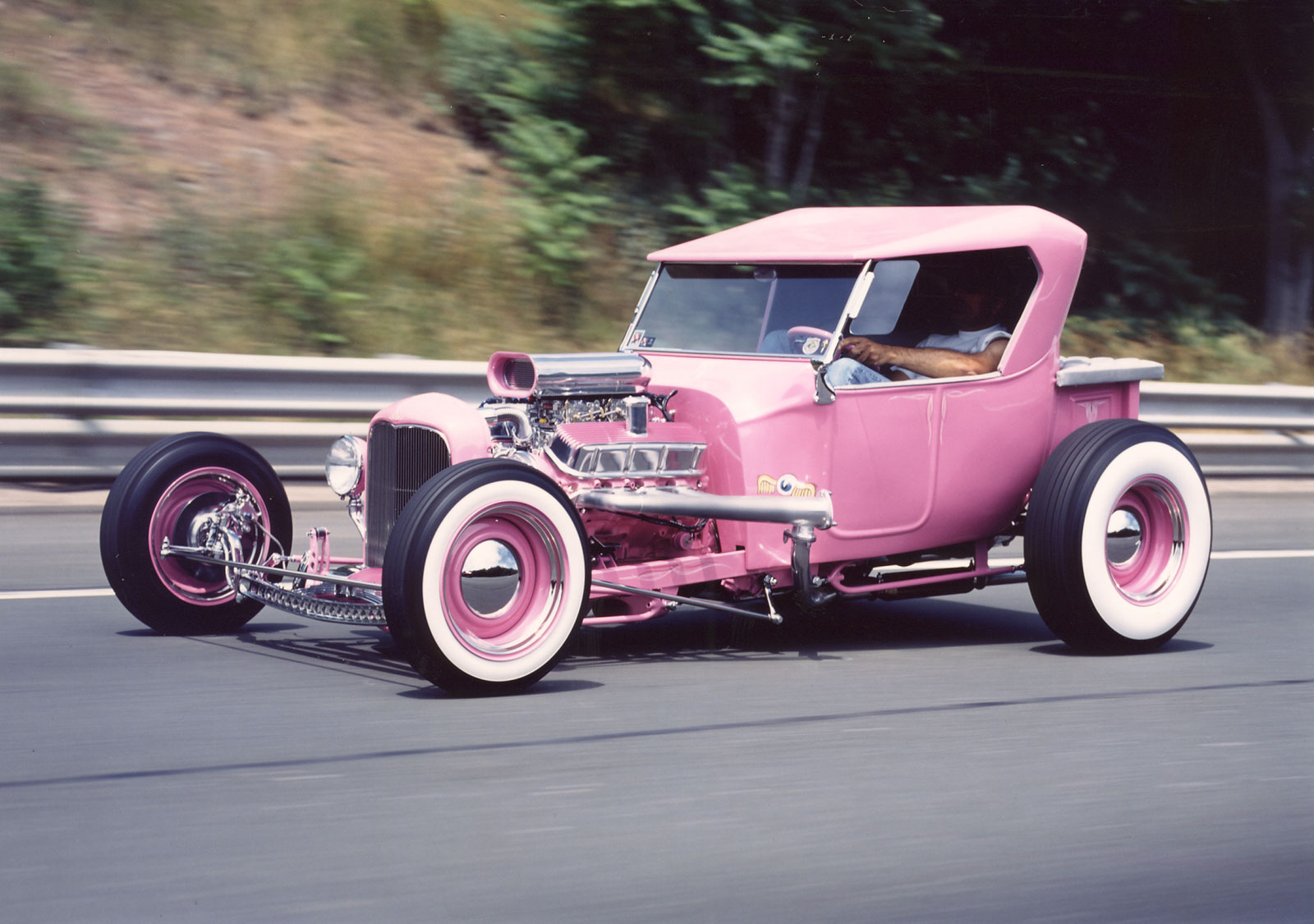 It is based on a Total Performance 'glass body powered by a 460-inch Chevy big block put together at the Wallingford, Connecticut, shop back in 1994-1995. Chuck's love and fascination with T-buckets was spurred on by Norm Grabowski, often referred to as the Father of the T-bucket, whose T was featured on the TV show 77 Sunset Strip that ran from 1958-64. The "Kookie T," as it would come to be known, is as legendary a hot rod as there is. Chuck and Norm would later become fast friends, even traveling abroad as special guests to the 16th Annual NSRA UK Hot Rod Super Nationals.
Read More: Tommy The Greek's Lasting Legacy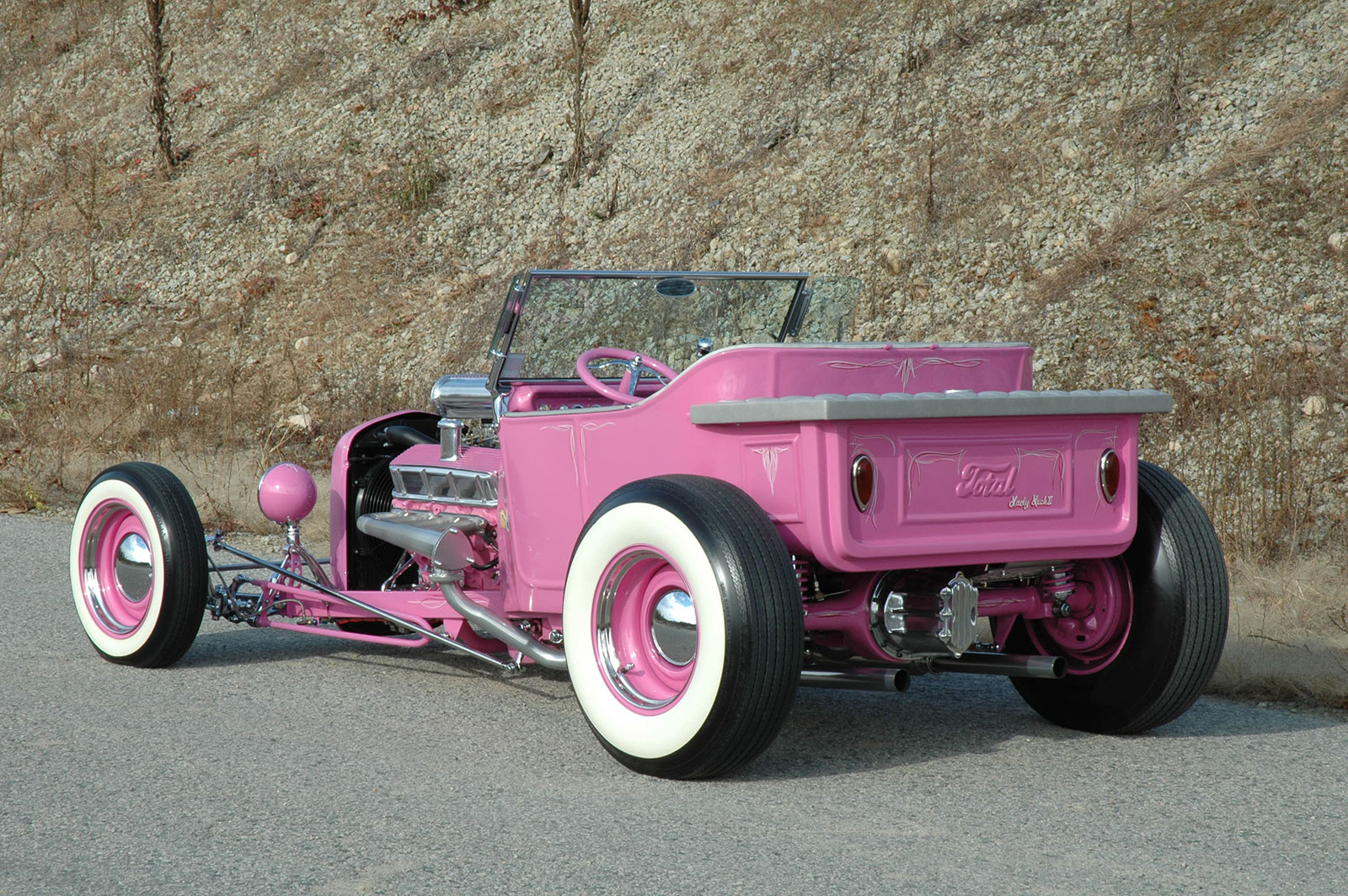 Many early hot rodders will remember the Lady Luck I built by Mickey Lauria of Total Performance in 1993. It too was a lavender-colored roadster but this time Flathead powered. It now resides at the Speedway Motors Museum of American Speed. Before its final resting point, it was seen around the country with Chuck's Lady Luck II.
Lady Luck II, aside from appearing at numerous indoor and outdoor shows and other types of events, has made appearances at the 35th L.A. Roadsters Show, the 50th Grand National Roadster Show, and the 50th Detroit Autorama. (Historical tidbit … it was the only car to be at both 50th events and judged in competition. And it's the only hot rod to be exhibited in the main gallery of The Institute of Contemporary Art in Boston. It was featured amidst Kustom Kulture art where the likes of Von Dutch, Ed Roth, Coop, David Perry, as well as others were featured.)
Read More: Classy Oldsmobile 442 Looks, With Modern LS Power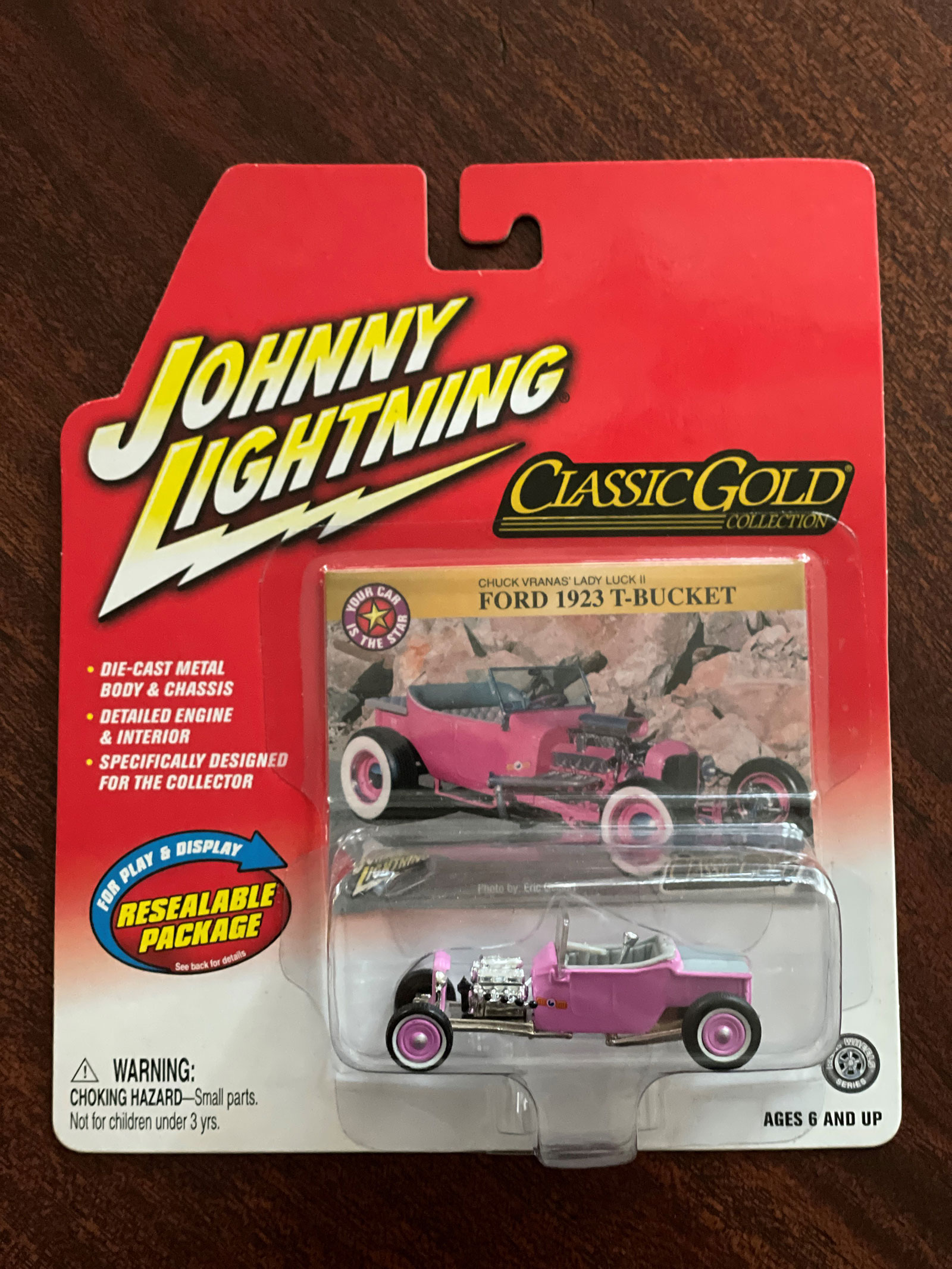 Talk about a hot rod that has been seen. Lady Luck II has appeared in 18-plus publications, including Street Rodder, Custom Car UK, Rolls & Pleats France, Magneto, Rod Action, and Cruisin' New England. It also appears twice in the tabletop book Hot Rods 500 by Kevin Elliott as well as the hardcover book Great American Hot Rods.
It's been almost 30 years since Lady Luck II graced the highways and we wouldn't mind seeing it one more time. MR