Harbor Freight Titanium Plasma Cutter 45
By Rob Fortier – Photography by the Author
Harbor Freight Tools' new Titanium Plasma 45, an inverter-based, 45-amp plasma cutter that, just as the title suggests, is a "slice above." When powered off 240 V, the machine can cleanly cut through 5/8-inch steel continuously for 5 minutes at 45 amps with a 50 percent duty cycle (100 percent at 33 amps). Using the lower 120V power source, that capability is reduced to 3-1/2 minutes at 20 amps with a 35 percent duty cycle. Having the dual power source option is great for the guy at home—especially those without the luxury of having 220/240V power in their garage.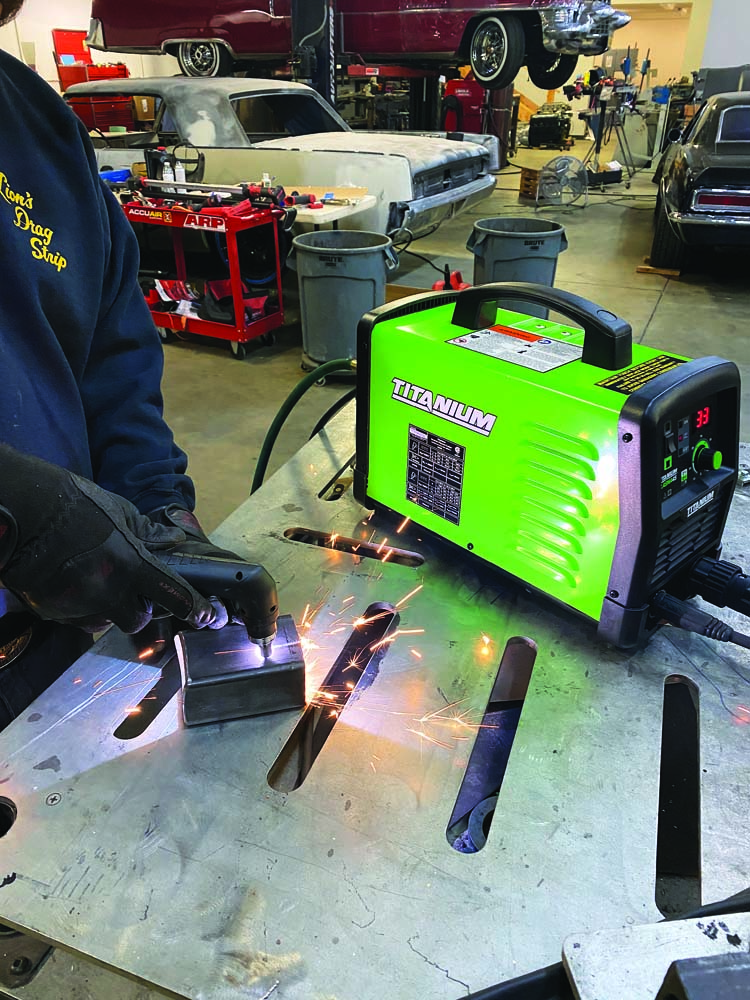 Read More Harbor Freight Tools: 1967 F100 Old Air AC Install using Harbor Freight Tools
It's probably a very safe bet to say we all love power tools—especially new ones! Whether it's a new-fangled ratchet wrench that clicks three times more than the others or a cordless flashlight that shines to the moon, when something new comes out that sets a precedence for either performance/durability or price point, true tool aficionados take notice.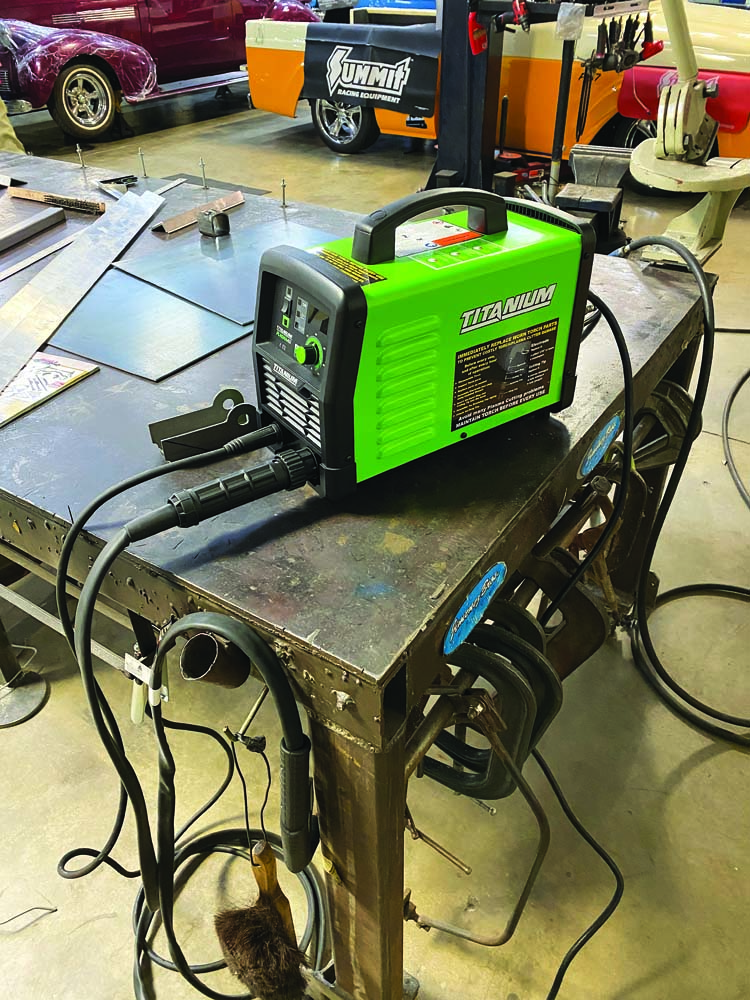 But what about when that new tool does both: performs as good as if not better than the best and is priced significantly cheaper?! That's precisely what Harbor Freight Tools' latest offering to the world of metal fabrication offers: top-of-the-line performance at a fraction of the cost.
Harbor Freight's Titanium Plasma 45 weighs just over 20 pounds, yet packs a big punch. Included in that compact inverter-powered package are both a built-in air regulator as well as air filter with replaceable copper filter element. Because it's a dual power source machine it also includes a handy pigtail 120 volt adapter.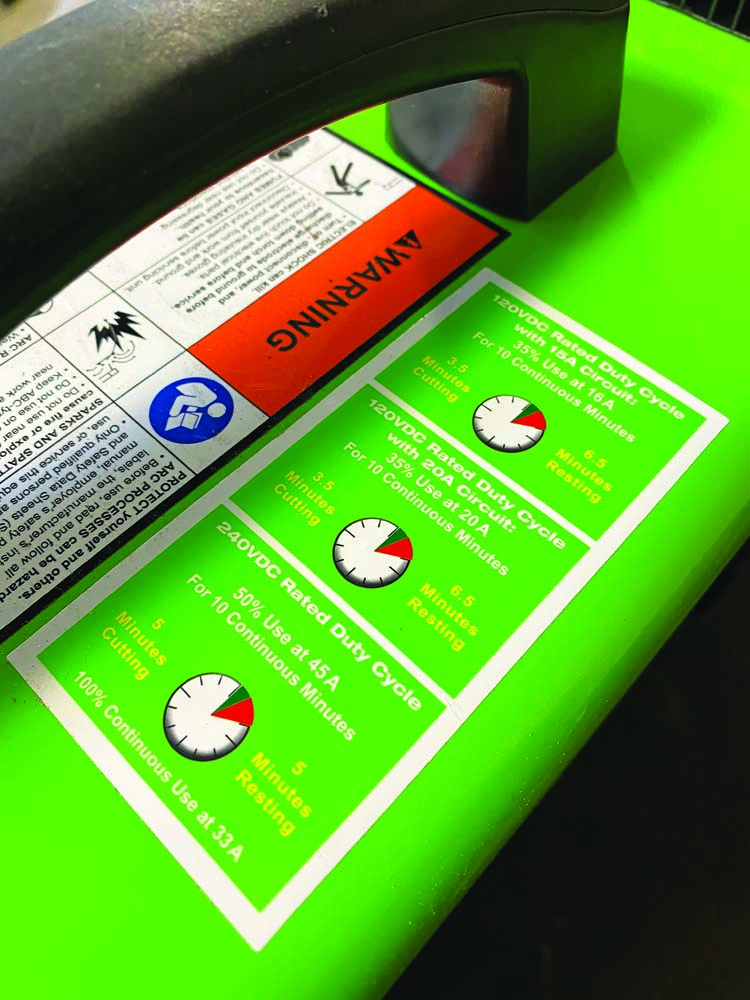 The Titanium Plasma 45's ergonomically designed torch comes with a removable standoff guide as well as additional cutting tips and electrodes. Furthermore, those consumables are readily available at any Harbor Freight location or just a click away online, so no worries about having trouble replenishing whenever necessary.
Read More Tech: Upgrading to a Modern, but Stealthy Electronic Ignition in Your Classic Truck
We initially gave the Titanium Plasma 45 a test cut on our 1969 C10 project's front suspension upgrade and without exaggeration, set at 45 amps with 240V input, it cut through the double-walled crossmember literally like butter—in one pass—with minimal slag residual … in less than a minute.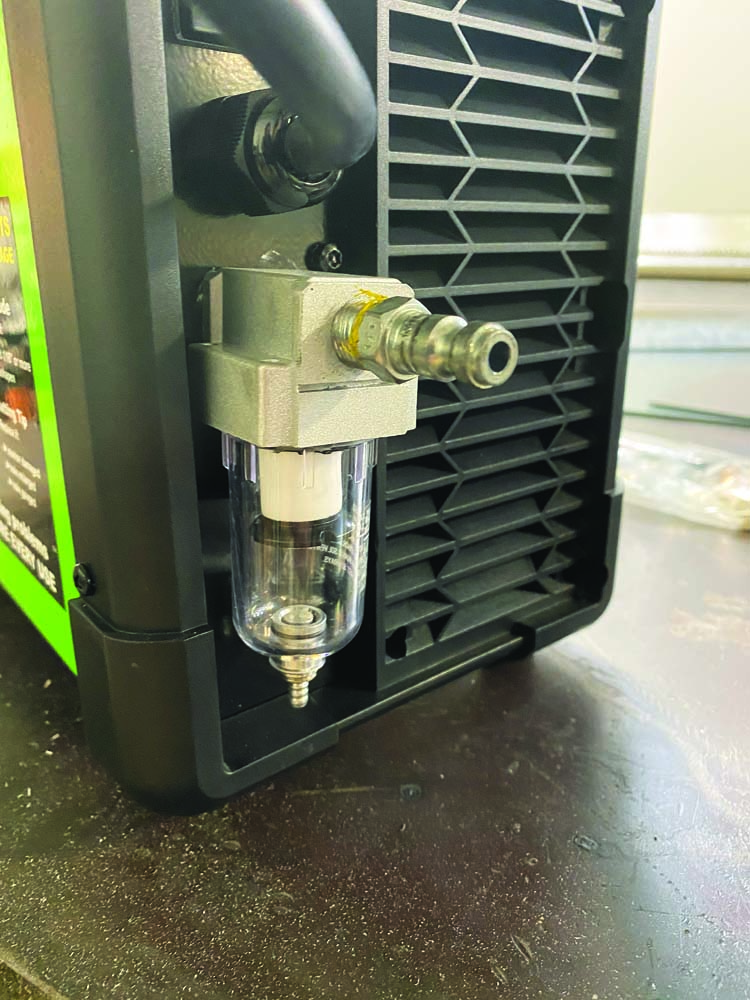 The option of using the alternative, a 4-1/2-inch hole saw, may have produced a slightly cleaner cut, however, with a work time substantially longer, not to mention at the expense of at least one hole saw if not two, depending on brand and quality. But since we're on the topic of expense, seeing as the Harbor Freight plasma cutter is a fraction of what comparable other machines on the market retail for (regular non-sale price is $899.99 … the others "start" around $1,500!), if you're like us and have a continual need for a quality but cheap plasma cutter, the Titanium Plasma 45 can't be beat!
Source:
Harbor Freight Tools
(800) 444-3353
harborfreight.com