By Ryan Manson – Photography by the Author
When electronic fuel injection systems first showed up in the automotive aftermarket, they were complicated, bulky affairs. Installations were laborious, requiring high-pressure compliant fuel lines be run both to and from the gas tank and in some situations, a new tank altogether. Additional fuel filters and an external fuel pump were also required. A mounting location for the computer was required and with it an array of sensors and hardware that also needed to be installed. A wiring harness more complicated than the original vehicle's main harness wasn't uncommon, leading many to simply forego using this new-fangled technology, leaving them stalwarts of the common carburetor.
But like all things technologically speaking, progress happens and before long, what previously remained the domain of fuel injection specialists and computer programmers was repackage, redesigned, and redeveloped to the point that an EFI installation today has almost become a plug-and-play situation. This ease of installation, coupled with self-learning capabilities, is what has propelled EFI's popularity to the point that it's likely to replace the carburetor as the go-to induction platform. Throttle body designs that mimic the traditional four-barrel carb make swapping one for the other a simple affair that doesn't require an EFI-specific intake manifold like early tuned-port injection setups. Advances in computers and electronics have allowed designs for the ECU to become so compact that many manufacturers are incorporating them into the throttle body themselves, making the installation that much simpler. And as the components become more mainstream, costs are driven down, to the point where an entry level EFI kit is almost as affordable as setting up a new carbureted system.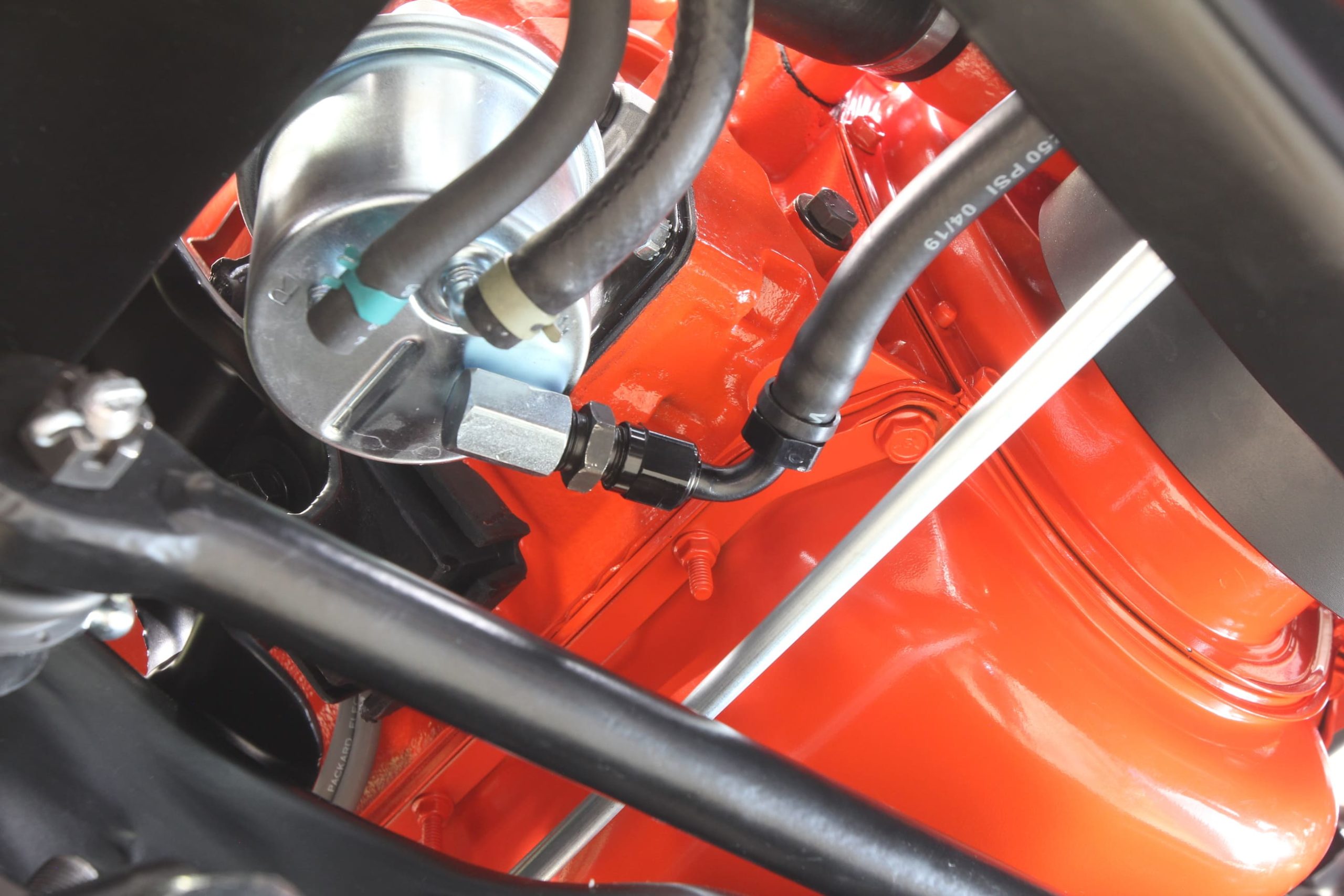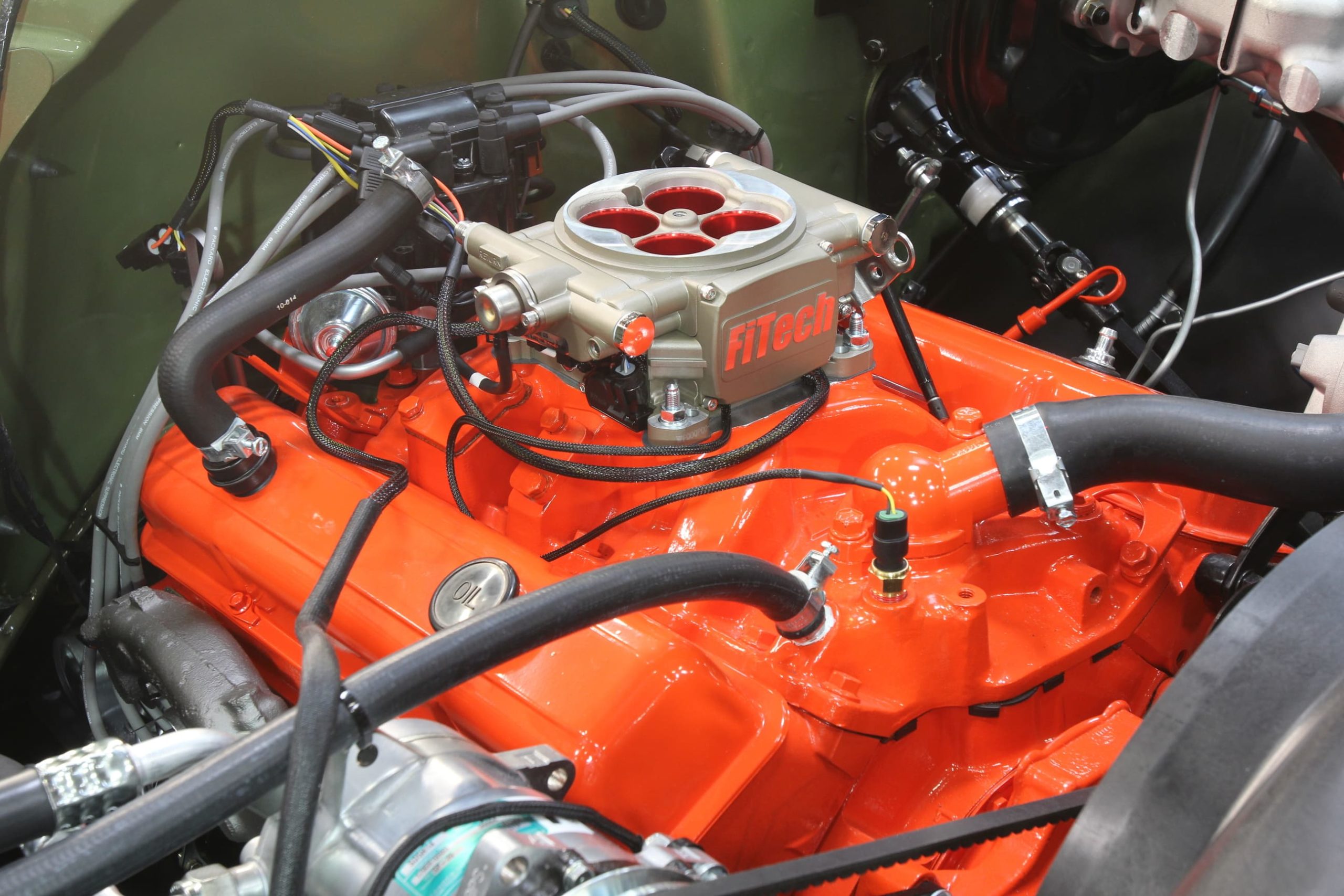 For a large portion of the truck market, retrofitting an original carbureted setup with an EFI system is the name of the game. That means swapping out the fuel tank and replacing all the existing fuel lines is out. Thankfully, companies like FiTech Fuel Injection have kits that are designed for such a situation. Utilizing the stock gas tank, fuel lines, and even the original, engine-mounted mechanical fuel pump is possible by using a sump-mounted EFI fuel pump, such as FiTech's Force Fuel, that boosts the fuel pressure to an internally-regulated 58psi before sending the fuel onwards to the injectors. For four-barrel V-8 equipped trucks, a simple swap of the carb with a FiTech throttle body, the installation of a few sensors, and a couple electrical connections are all that's required to convert that old hauler to modern, reliable fuel injection.
Recently, while this '71 Chevy C10 was getting a head-to-toe once over, as the drivetrain was being buttoned up, the owner decided he wanted to make the upgrade to an EFI system. The original gas tank and fuel lines would remain as we wanted the installation to look as original as possible while being friendly on the pocketbook. That led to the decision of going with FiTech's Force Fuel unit along with their Go Street EFI system. Designed as a direct replacement for standard four-barrel carburetors, the Go Street EFI system is a perfect balance of complexity in its capabilities and simplicity in its form and function. The ready-to-run system sticks to the basic functions necessary to achieve the best performance and economy possible with very little input required from the end user. No specialized knowledge or tuning required, the Go Street EFI system is about as plug-and-play as fuel injection comes and is the perfect fit for this project—and quite possibly, yours as well!
With an open afternoon, we set out to upgrade the base model 350ci crate motor with fuel injection. The fuel system was already plumbed from the stock gas tank to the mechincal fuel pump on the engine, and once a mounting location for the Force Fuel was arranged, the plumbing was continued from the stock pump to it. The throttle body was then installed, followed by the final section of fuel line. The Force Fuel unit does require a return line, which we ran back to the tank and used a Universal Fuel Tank Return Line Bung kit to access the stock tank. The Go Street EFI kit uses a single O2 sensor, which we installed in the passenger side exhaust using the provided sensor and installation kit. From there, it was a simple matter of making a few electrical connections, attaching the throttle and kickdown cables, and entering a couple parameters into the FiTech handheld before we were ready to crank and fire. Follow along and you'll see how truly easy it is to go from carbureted to injected in an afternoon. CTP
Sources:
FiTech Fuel Injection
(951) 340-2624
www.fitechefi.com
Classic Performance Products (CPP)
(800) 522-5004
www.classicperform.com